Huawei's new premium-range laptop and tablet, the MateBook 13 and MatePad Pro, launched in Singapore recently.
These come some pretty impressive features and specifications, such as "Converged Power and Thermal Throttling" and "88 per cent screen-to-body ratio", as well as a "2K high-resolution display" and "reverse wireless charging".
But what does all of that even mean?
Here, we break things down for you, and explain what some of the tech specs and numbers actually mean, for those who aren't tech experts. After all, it's been said that "you don't really understand something unless you can explain it to your grandmother."
Huawei MateBook 13: first impressions
First impressions count. And right out of the box, you'll be able to feel that the Huawei MateBook 13, which runs on Windows 10, is really slim and light, with a smooth matte finish in Space Grey colour.
At just 1.3kg, it's easily held in one hand:
Key measurements:
Width: 286 mm

Height: 211 mm

Depth: 14.9 mm

Weight: Approx. 1.3kg
"88% screen-to-body ratio"
Huawei has managed to fit a spacious-looking 13 inch screen into a laptop body that is just 286 x 211 mm. This means that 88 per cent of the laptop's body is its screen, ensuring minimal wasted space when you need to bring it around.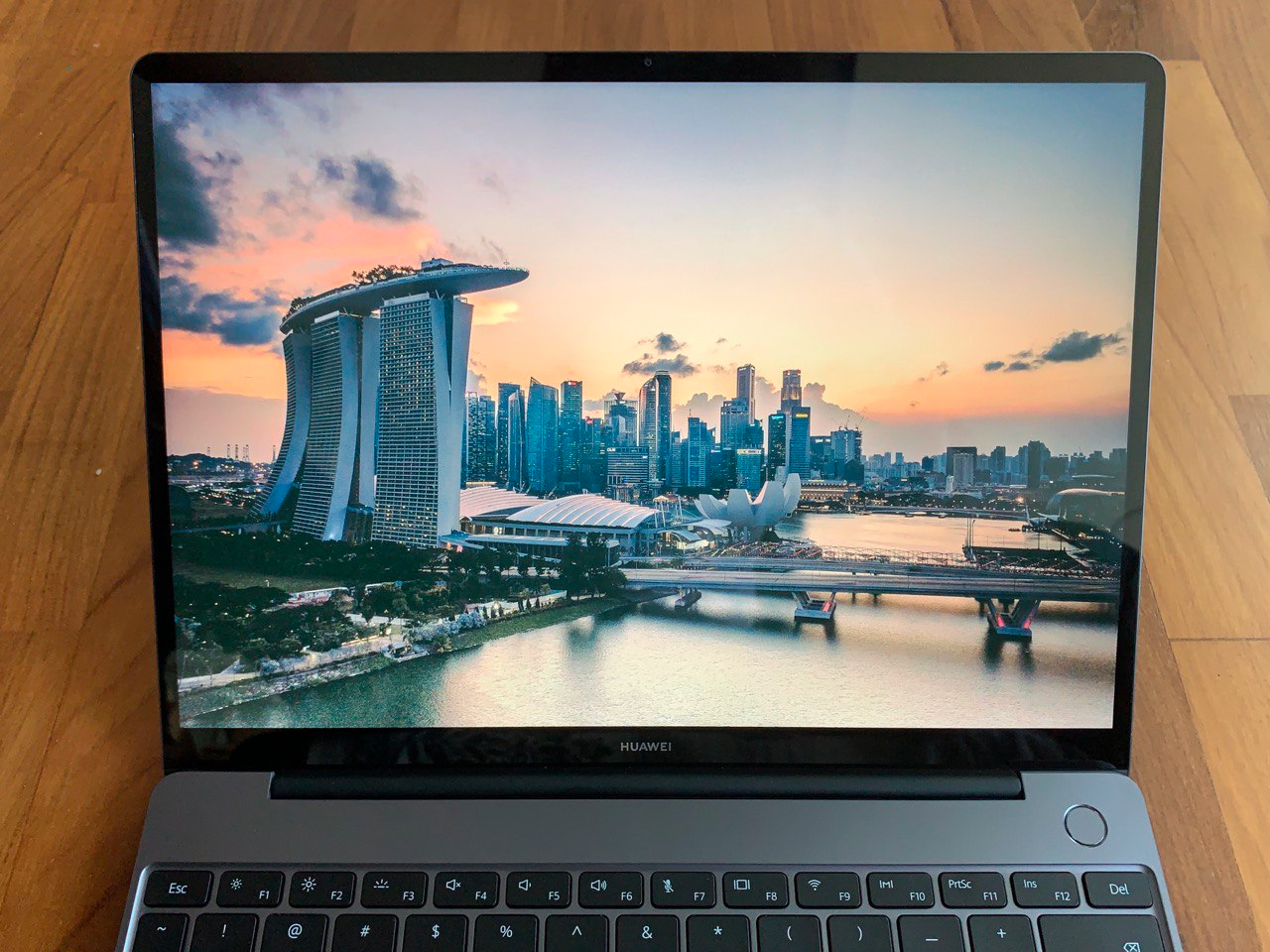 "2K resolution display" and 2160×1440
The display on the MateBook 13 has a native 2K resolution, and has the dimensions of "2160x1440". This means that the screen is 2,160 pixels wide, and 1,440 pixels tall.
Having a width of more than 2,000 pixels gives it the 2K resolution label.
It's worth noting that a High-Definition (HD) screen or video has, by definition, dimensions of 1280x720, while Full High-Definition is 1920x1080, both of which the MateBook 13 exceeds.
Huawei MateBook 13: Under the hood
10th Gen Intel® Core™ Processor
The processor can be described as the "brains" of a computer, and is one of the key factors behind how powerful a computer is, and how it performs tasks. This can impact the following:
Speed: Processor speed is an important factor behind how quickly your computer can perform tasks such as loading websites.

Extending battery life: A processor that can work more efficiently will consume less power and thus extend the battery life of the device.

Reducing heat and noise: An efficient processor that consumes less power will also generate less heat. This means that the laptop's fans will not have to work as hard, which makes for a more peaceful user experience.
The MateBook 13 comes with a 10th Gen Intel® Core™ i5-10210U Processor, part of a set of processors which Intel codenamed "Comet Lake", according to PCWorld.
The 10th Gen, or 10th generation, is Intel's newest range of processors, and has been built for power, as well as efficiency, in terms of battery life and thermal control.
The i5-10210U Processor will allow the MateBook to run quickly and powerfully, while not requiring too much power to cool it down as well.
Think of it as an athlete that can lift heavy weights without much grunting or yelling, and without breaking a sweat.
Cooling
The new "Shark Fin 2.0" design used in the MateBook 13 involves dual fans, and allows for better air flow through the laptop's body, and better heat management.
This will come in handy for times where you need that extra push, such as when you are running multiple programs, editing a video, or gaming intensively.
According to Huawei's lab tests, the Shark Fin 2.0 design translates to a 25 per cent speed increase in fan speed, as compared to normal laptop fans.
One charger to charge them all
The MateBook 13 comes with a seriously compact 65-watt charger that's pocket-friendly, and will be able to power the laptop for up to 2.3 hours from just 15 minutes of charging.
Also it uses USB-C, meaning that it'll also be able to charge your phone and other devices that use USB-C as well.
Touch Screen
Besides the built-in touchpad below the keyboard, the MateBook 13 is also equipped with a touch screen.
It also has anti-fingerprint coating, which keeps the screen pristine.
Other tech specs:
Display Resolution: 2160 x 1440, 200 pixels per inch (PPI)

Graphics: NVIDIA® GeForce® MX250 and Intel® UHD Graphics 620

RAM: 16 GB

Storage: 512 GB

Ports: Two USB-C ports, 3.5mm headset and microphone jack

Front Camera: 1 MP front camera for video recording and video chat
Huawei MatePad Pro: first impressions
The MatePad Pro tablet runs on the latest version of Android, and comes together with a full set of gear. This includes a charger, a wireless bluetooth keyboard, and a stylus, which Huawei calls the M-Pencil.
To enhance the overall user experience, you can also consider accessories like a stylus, which Huawei calls the M-Pencil, as well as Huawei's wireless bluetooth keyboard.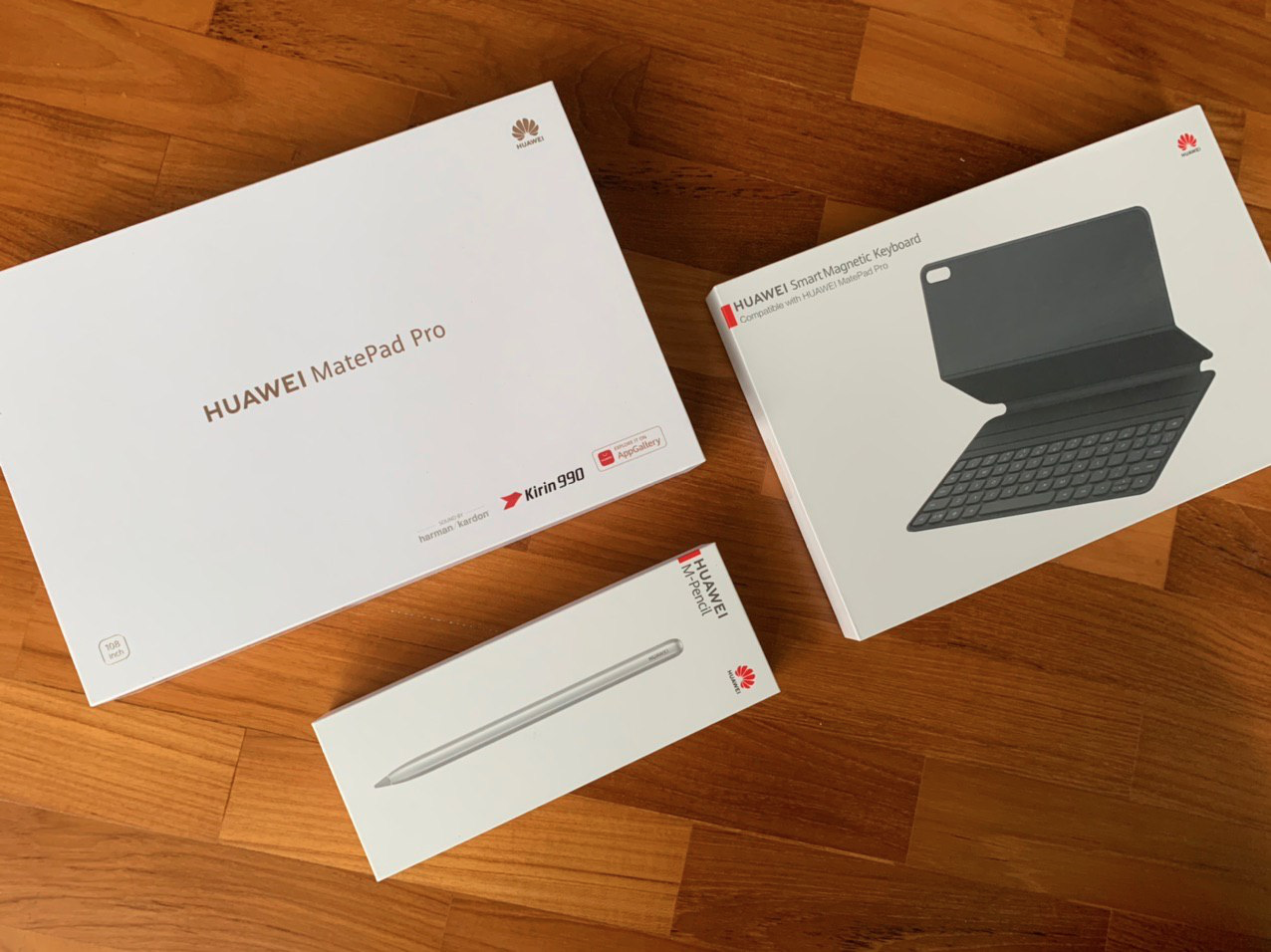 M-Pencil
The M-Pencil snaps into place easily at the top of the tablet when it's not needed.
According to Huawei, the M-Pencil can sense up to 4,096 different levels of pressure, meaning that it is sensitive enough to pick up fine differences in pressure when writing or drawing.
Wireless keyboard and case
The wireless keyboard connects to the MatePad via bluetooth, and is attached to the tablet itself with a set of discreet-yet-secure magnets.
It doubles up as a protective case too.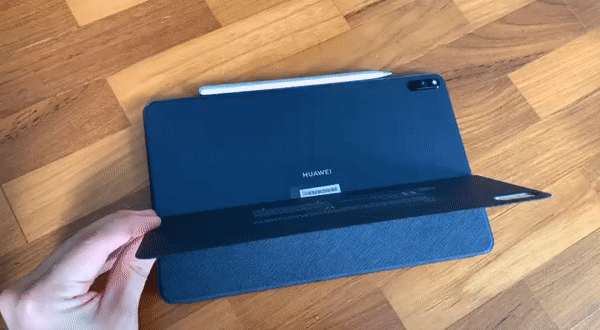 There are two grooves for different viewing angles, which the tablet snaps into neatly — again using magnets.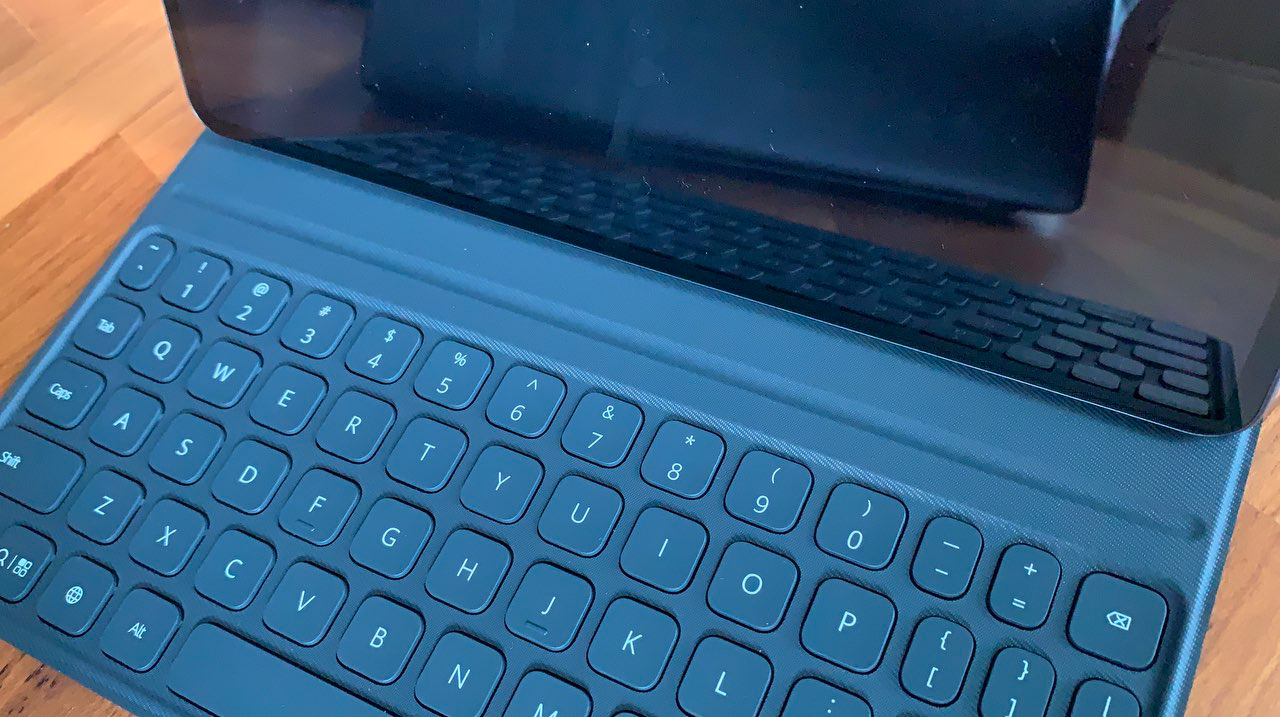 AppGallery and Petal Search
The MatePad Pro comes pre-installed with AppGallery, Huawei's official app distribution platform, which takes the place of Google Play Store.
Recent additions to the Huawei AppGallery include DBS and POSB digibank, UOB Mighty App, SC mobile, FoodPanda, LINE, ComfortDelGro, TADA and RYDE.
Huawei has also released Petal Search, a widget that can be used to access apps from various sources including AppGallery, the apps' own websites, and APKPure, which is a download service for apps on smartphones and tablets.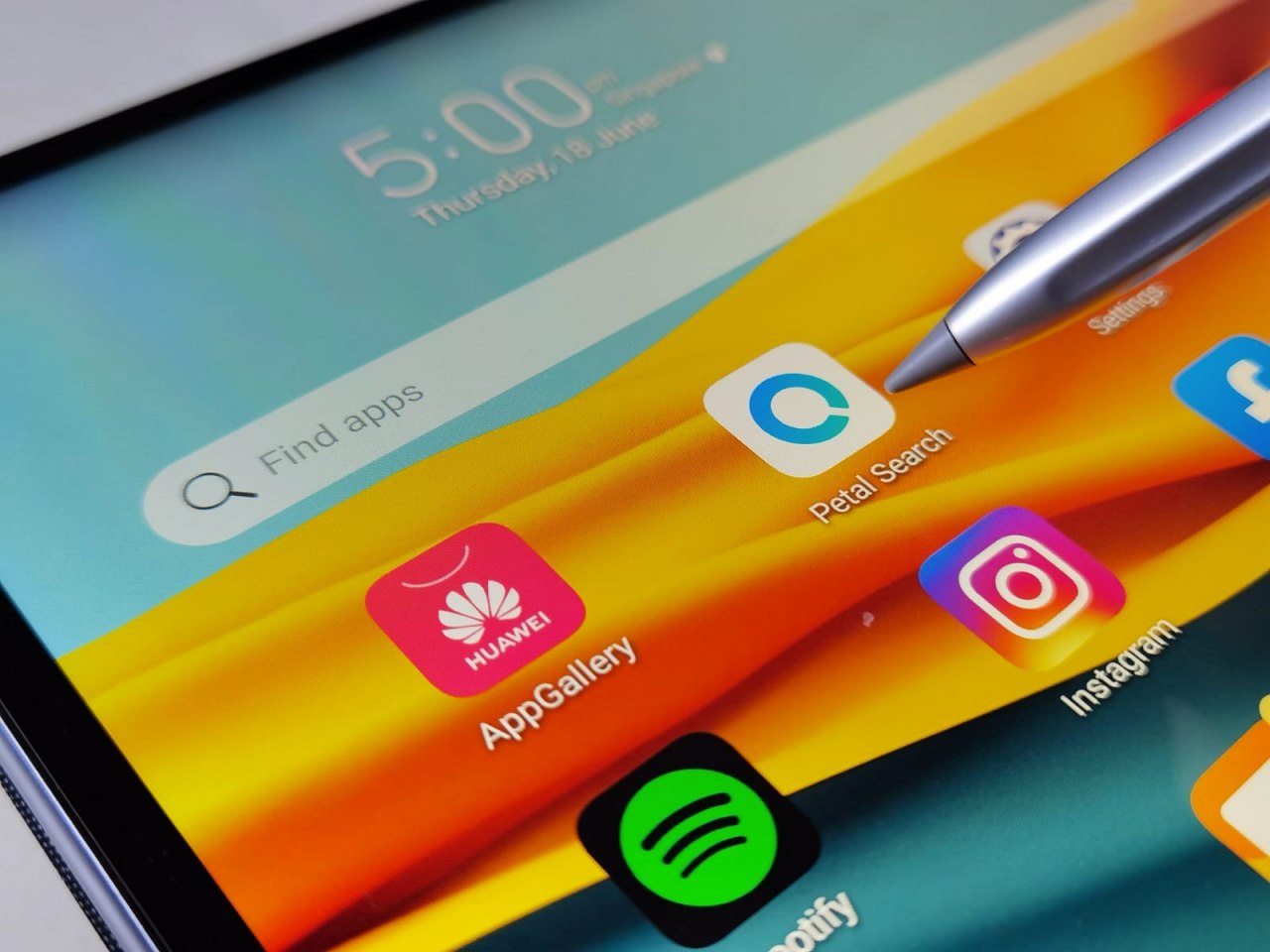 Here are some of the apps available:
Besides rolling out Petal Search, Huawei has also been working with various app developers locally and globally to make more apps available via AppGallery.
The AppGallery also has a Wishlist feature where users can list apps that are yet to be available on Huawei's official app marketplace. A notification message will be sent to the user as soon as the app is available for download on the AppGallery.
Kirin 990 chipset: smooth multitasking and extended battery life

The Kirin 990 is Huawei's flagship chipset.
It uses two "big", two "middle" and four "little" processor cores. This helps to optimize multitasking because each type of core can be allocated depending on what is most suitable for the type of task.
Using smaller cores for simpler tasks, and bigger cores for more complex processes, helps to conserve battery even while the tablet runs multiple programs at the same time.
Wireless charging and wireless reverse charging
It is also the world's first tablet featuring both wireless charging and wireless reverse charging, allowing it to be easily charged and be used as a power bank for other devices.
The MatePad Pro comes with a built-in 7250mAh battery, which is enough for at least two full charges on most phones.
You can also use it to charge compatible wireless earbuds, such as the Huawei FreeBuds 3.
Drag and drop files across devices
Multi-screen Collaboration and Huawei Share are new functions that allow users to use their Huawei devices more effectively.
For example, here's how you can transfer a file from your phone onto your tablet in a matter of seconds, with a simple drag and drop action:
How to buy
The MateBook 13 and MatePad Pro are available online, through various retailers including Challenger, Courts, Lazada, and Shopee.
You can also order the MatePad Pro from Best Denki and Harvey Norman.
Many of the retailers offer free shipping as well.
This sponsored article by Huawei made the writer seriously appreciate touchscreens.
Top photo by Nigel Chua
If you like what you read, follow us on Facebook, Instagram, Twitter and Telegram to get the latest updates.