Follow us on Telegram for the latest updates: https://t.me/mothershipsg
Australia-based YouTuber Chloe Ting has been the talk of the town when it comes to stay-home workouts.
Stay-home fitness
The talk, unfortunately, centres around her questionable form, as many viewers have expressed their doubts after watching her execution of the routines.
Ting, who specialises in fitness content, has a staggering 9.94 million subscribers on the social media platform.
The 34-year-old easily rakes in a couple million views for each video she makes, and even up to 13 million views for videos like "Tiny Waist & Round Butt Workout | At Home Hourglass Challenge 🍑"
On June 9, one bodybuilder in Singapore known as @dinokang dedicated 62 Instagram Stories to Ting.
The bodybuilder also lists himself as an ACE (American Council on Exercise) certified trainer on his bio.
In his posts, dinokang claims that Ting's workouts are not as effective as she makes them to be, and that the YouTuber has been spreading untruths on the science of fitness.
Disclaimers
Before he starts dissecting Ting's content, dinokang makes several disclaimers, such as:
He does not wish to spread hate on Ting, but merely wants others to identify her "BS"

He makes it a point not to "crap on" other fitness professionals, and there's too much misinformation out there to rectify as well.

Acknowledging that Ting is not a professional, and thus will not be judged against those standards (i.e. he will not be critiquing her form/ execution)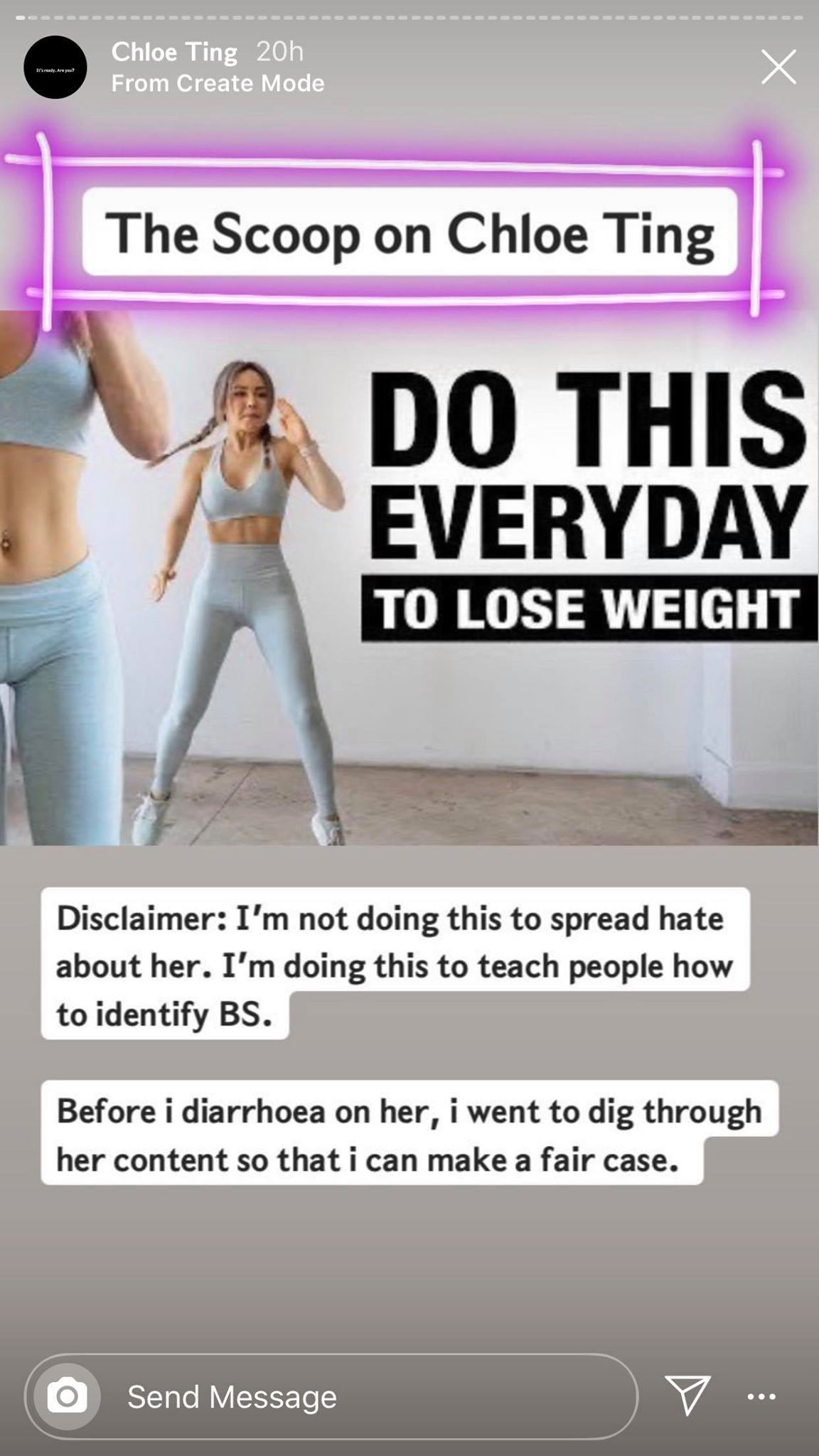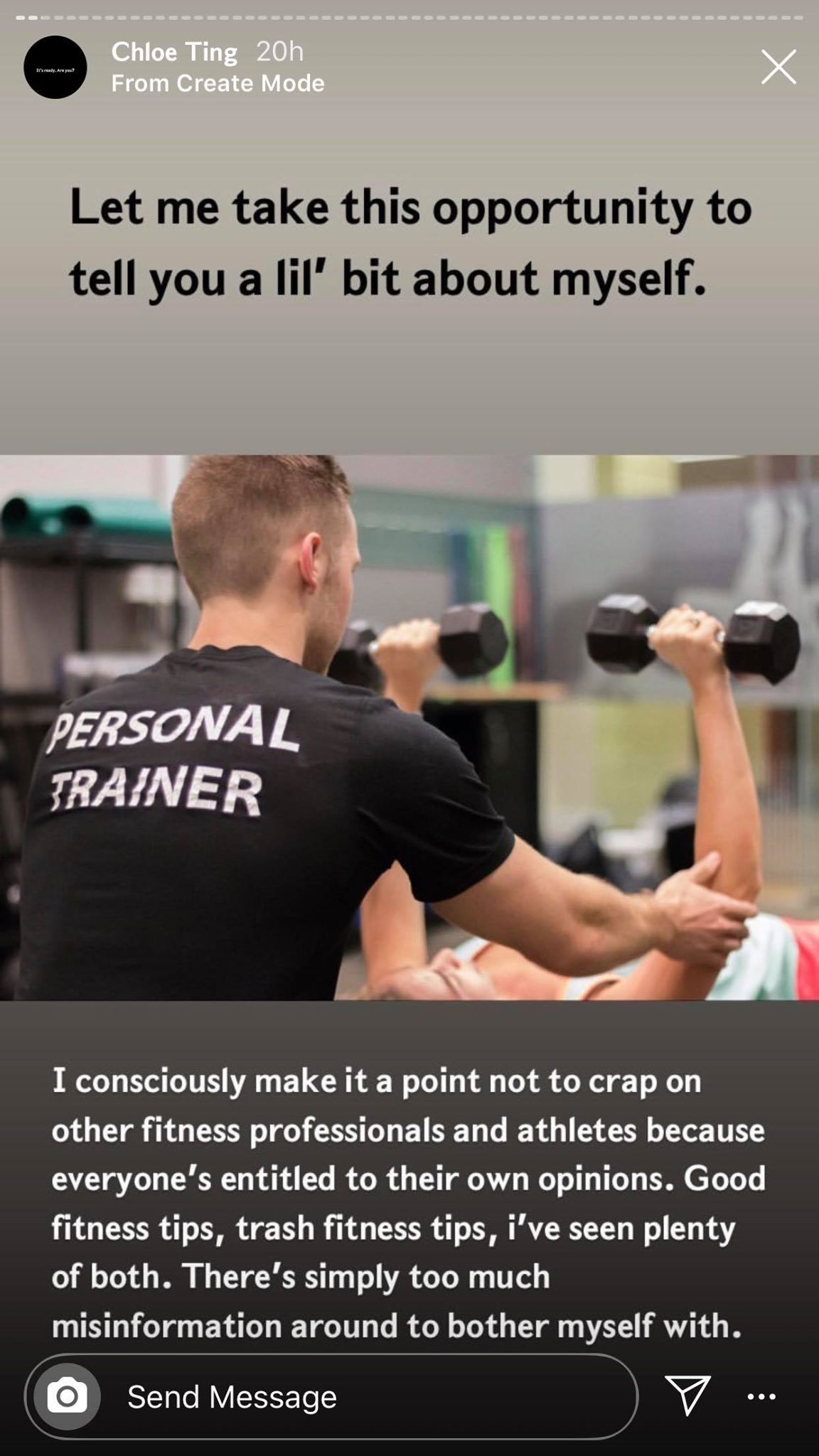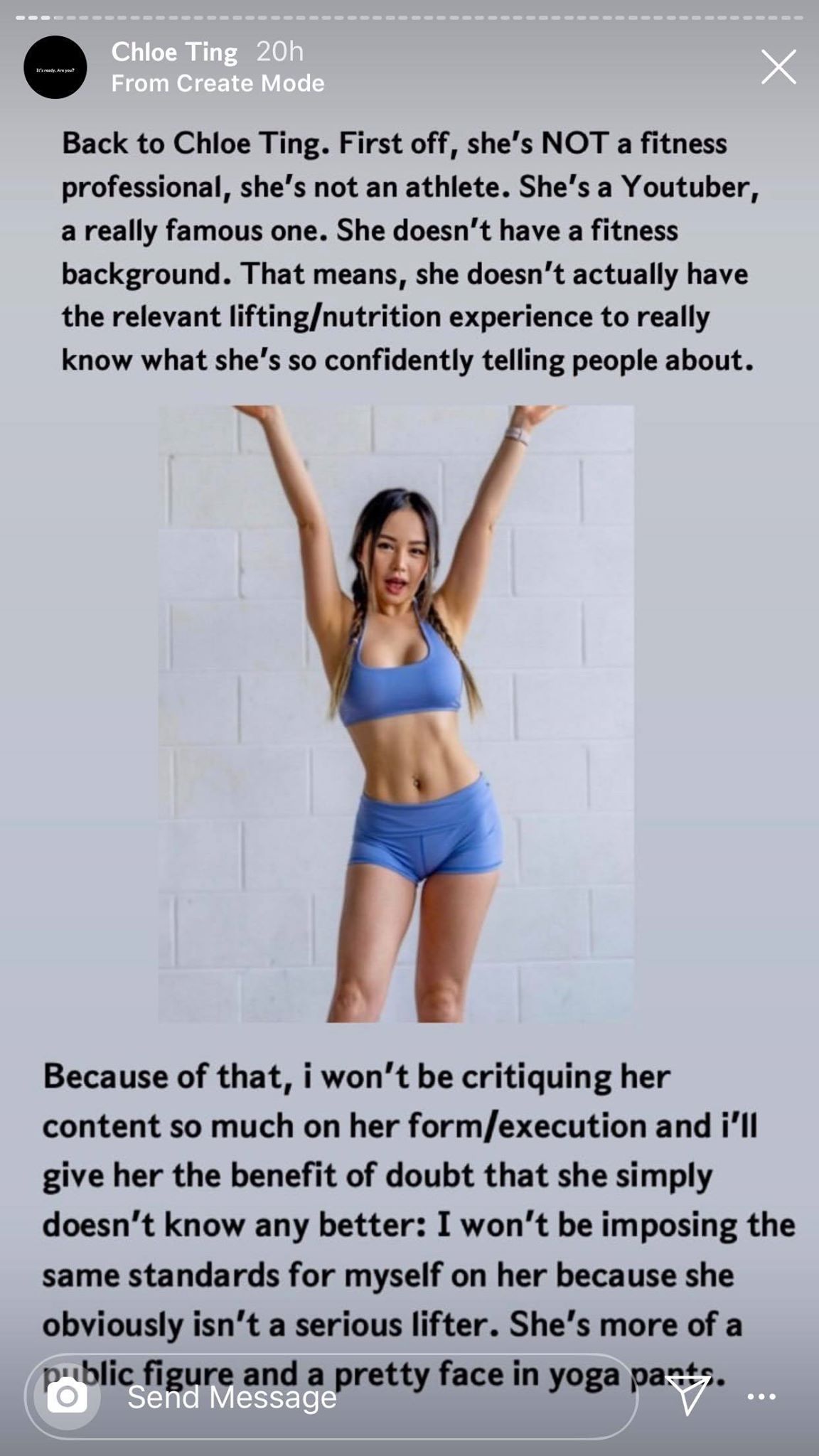 Good at marketing herself?
Dinokang feels that as a YouTuber, Ting has a "social responsibility" to present accurate information.
Instead, dinokang says, Ting is really good at marketing herself by telling women what they want to hear.
After spending a few days combing through her content, dinokang points out that her video titles alone are "infuriating", as they perpetuate a toxic image of the "ideal" female body.
Some of the titles that he has picked out include:
Get abs in 2 weeks

Burn lower belly fat

Grow booty not thighs

Get lean legs not bulky thighs

Lose that muffin top/bra bulge/back fat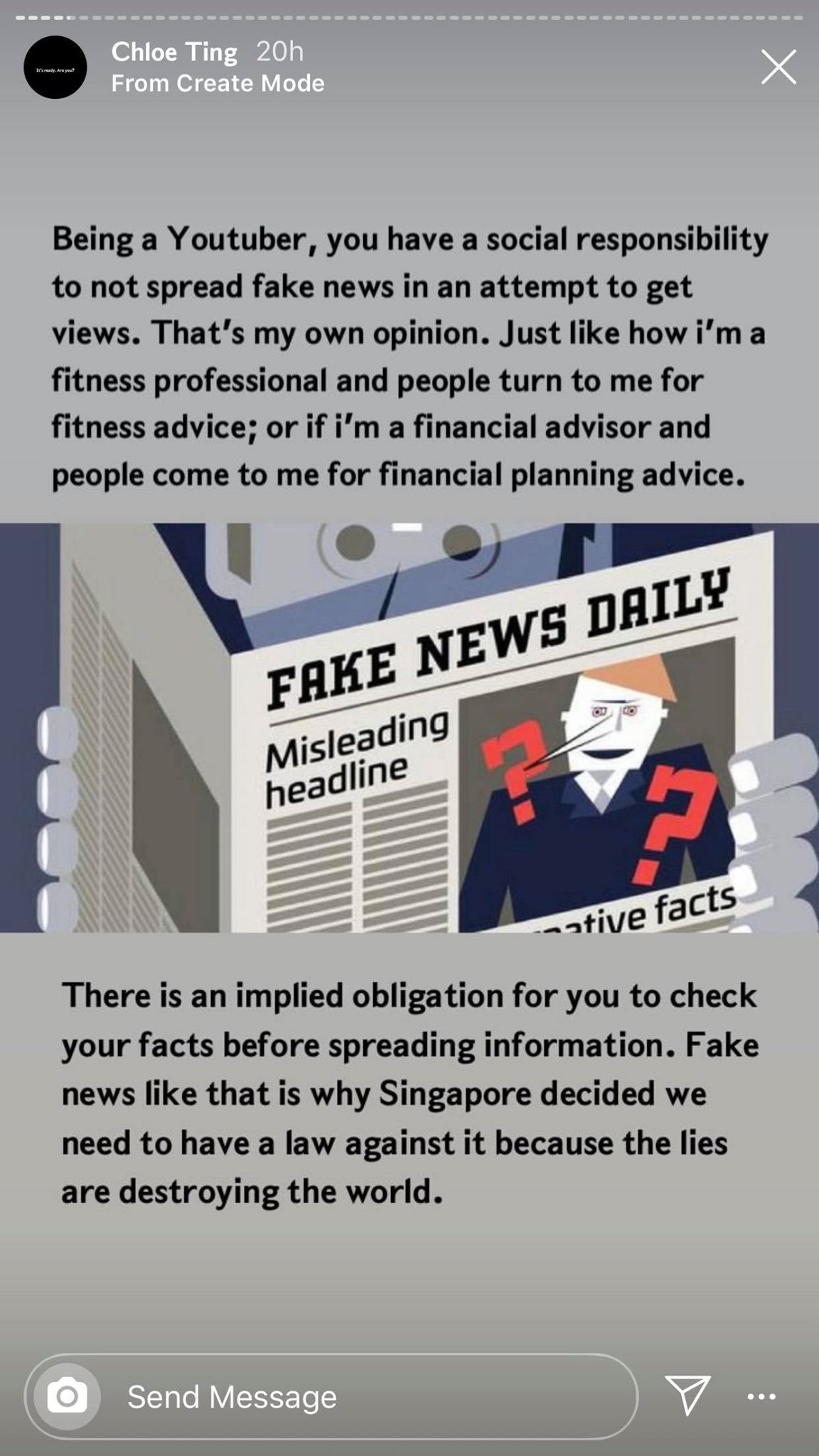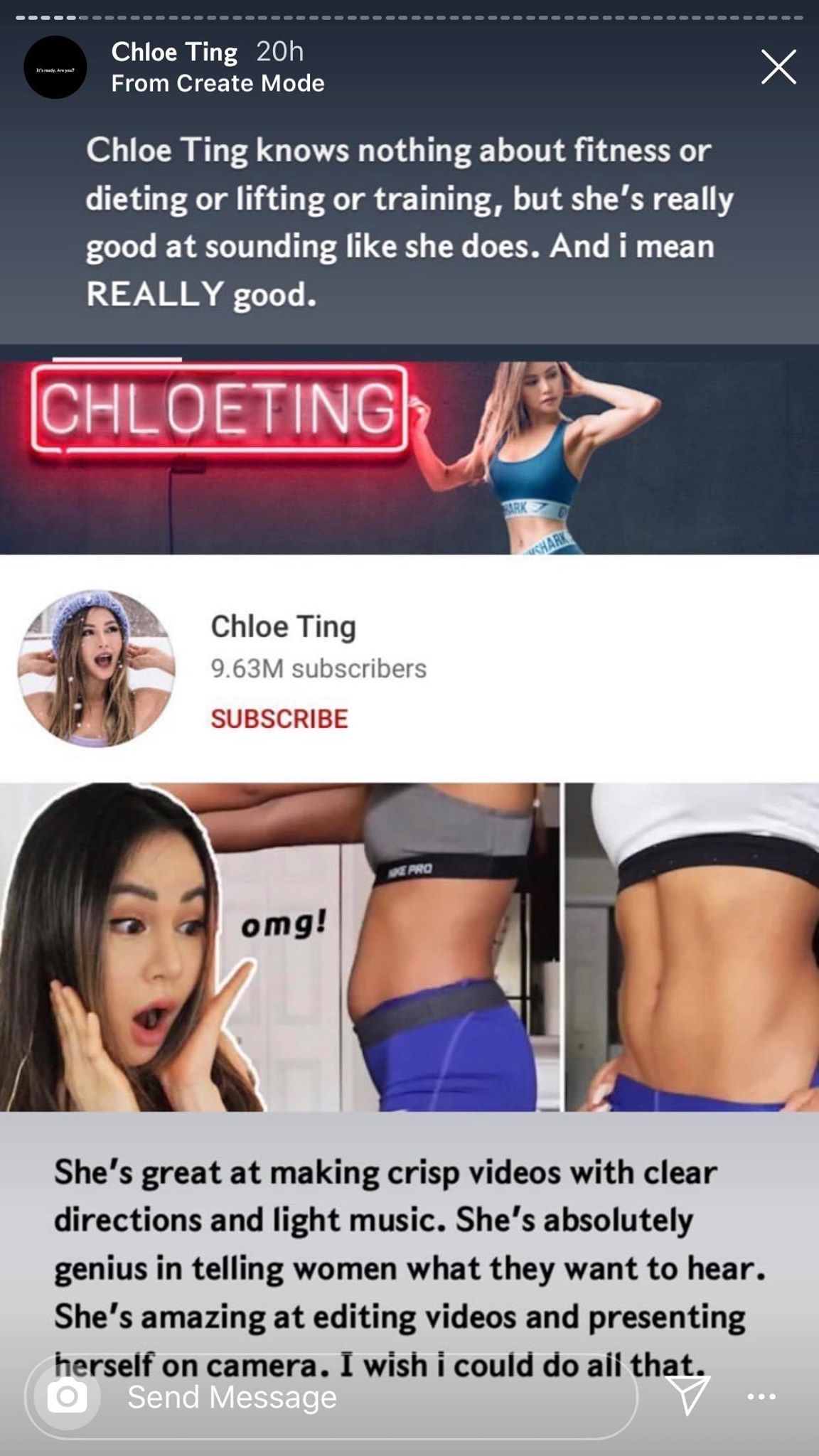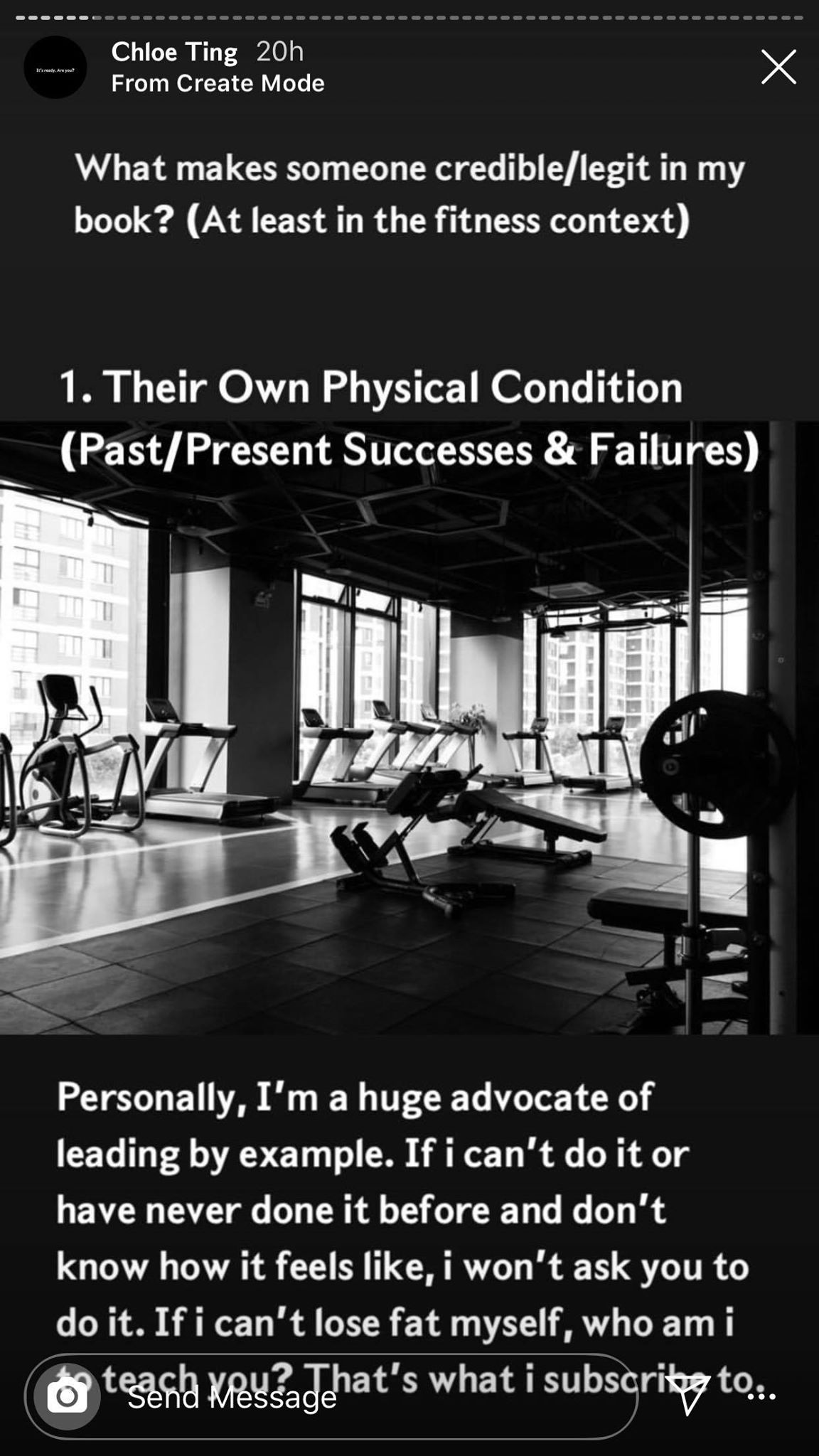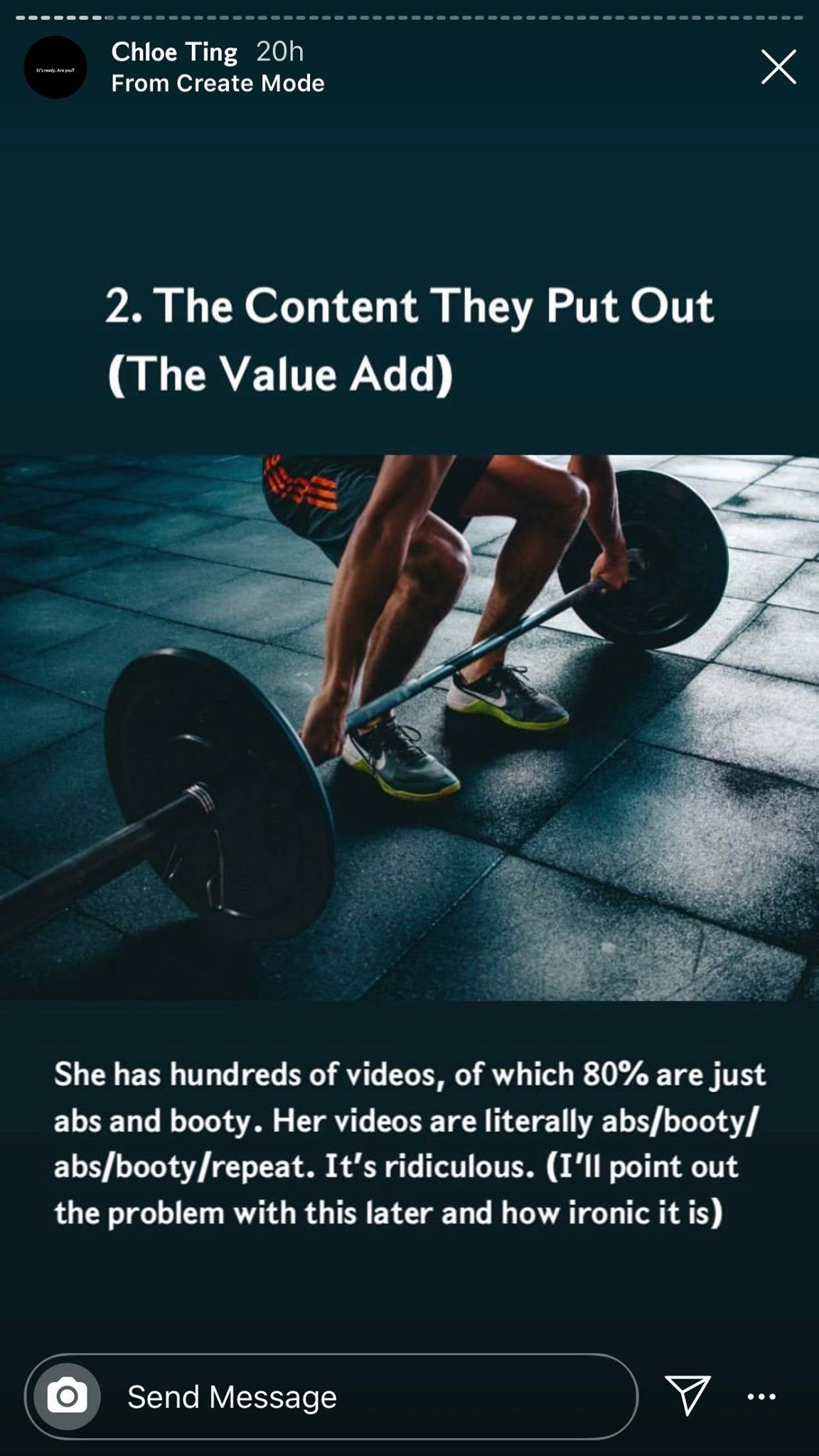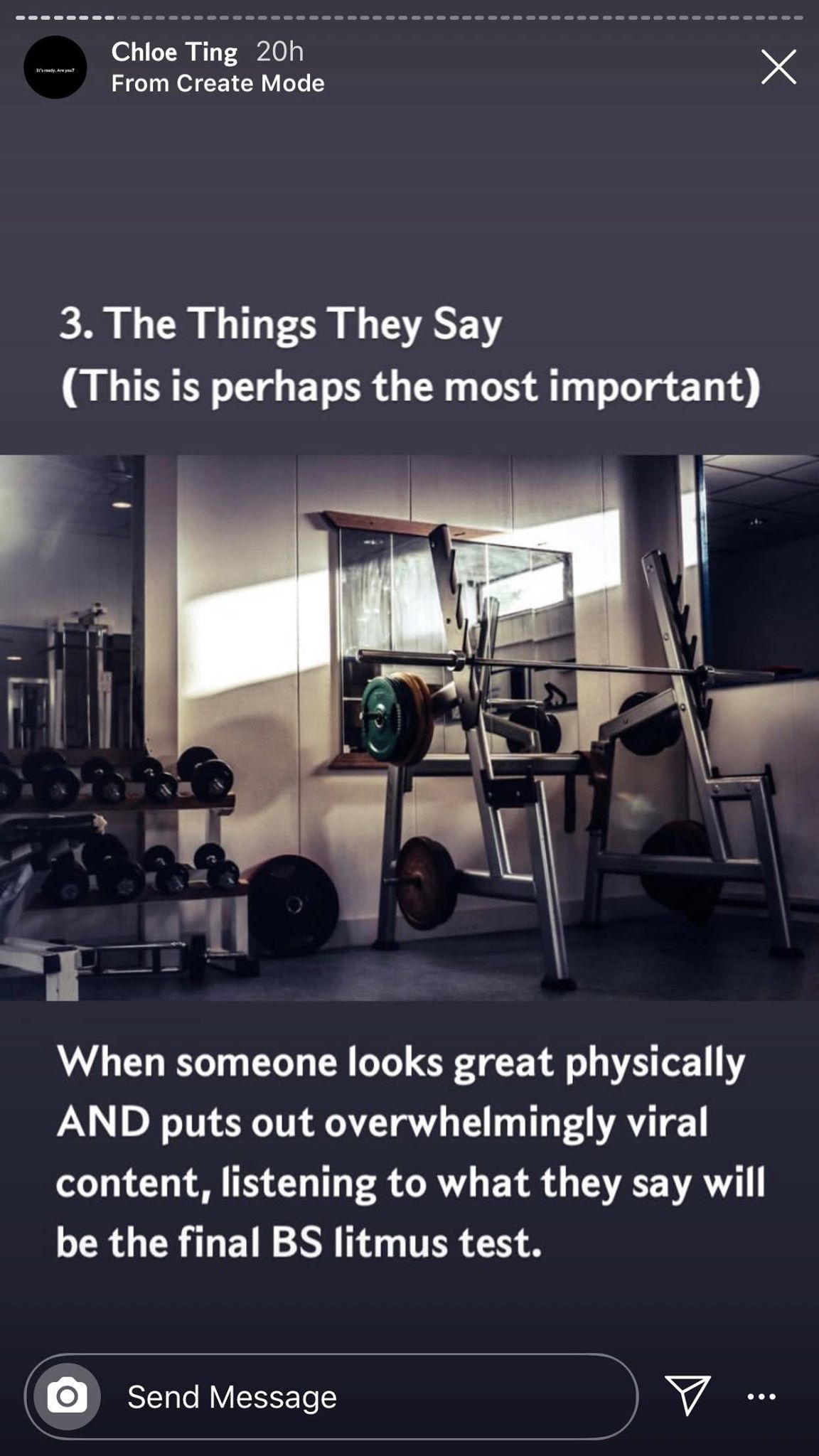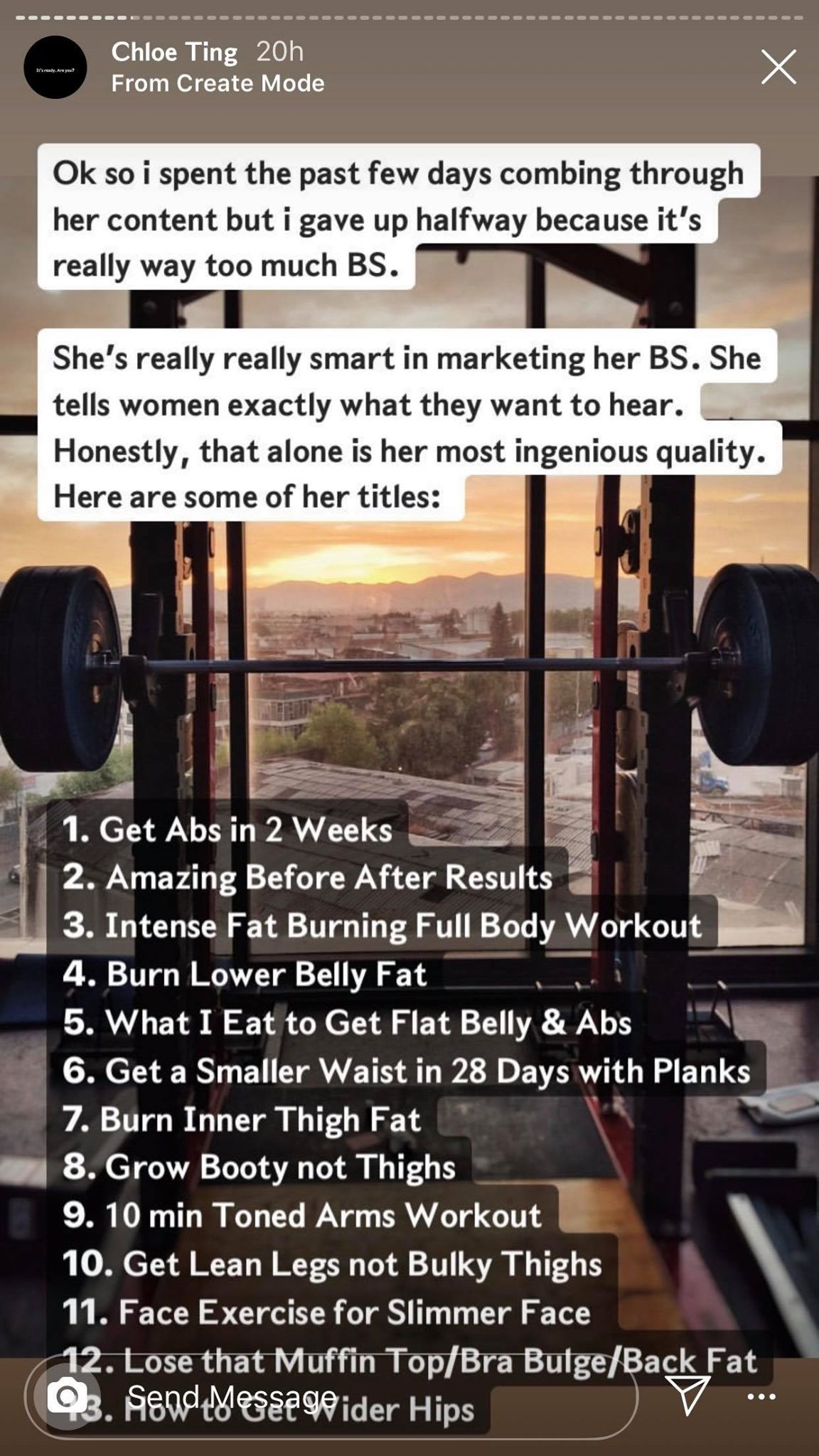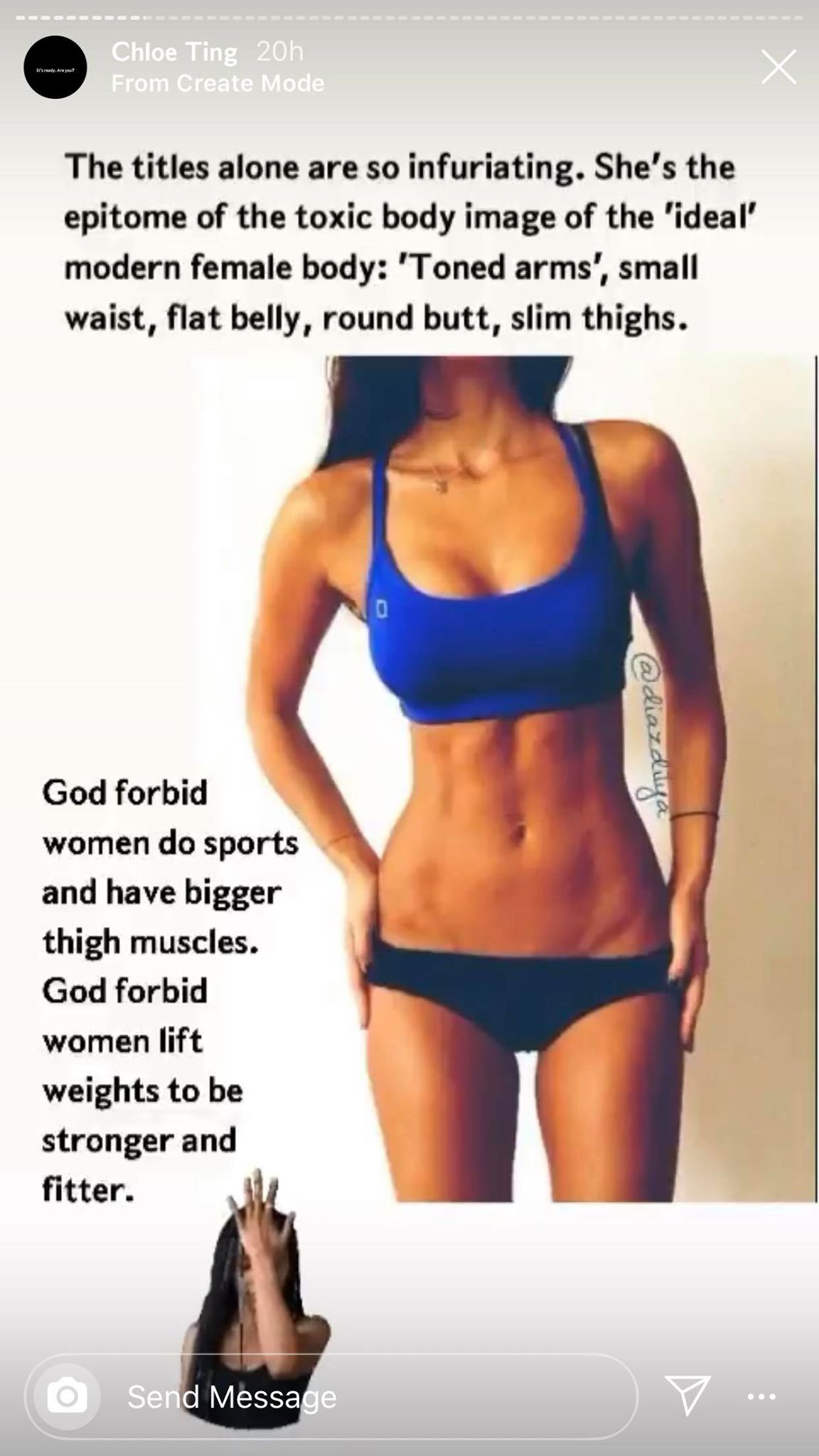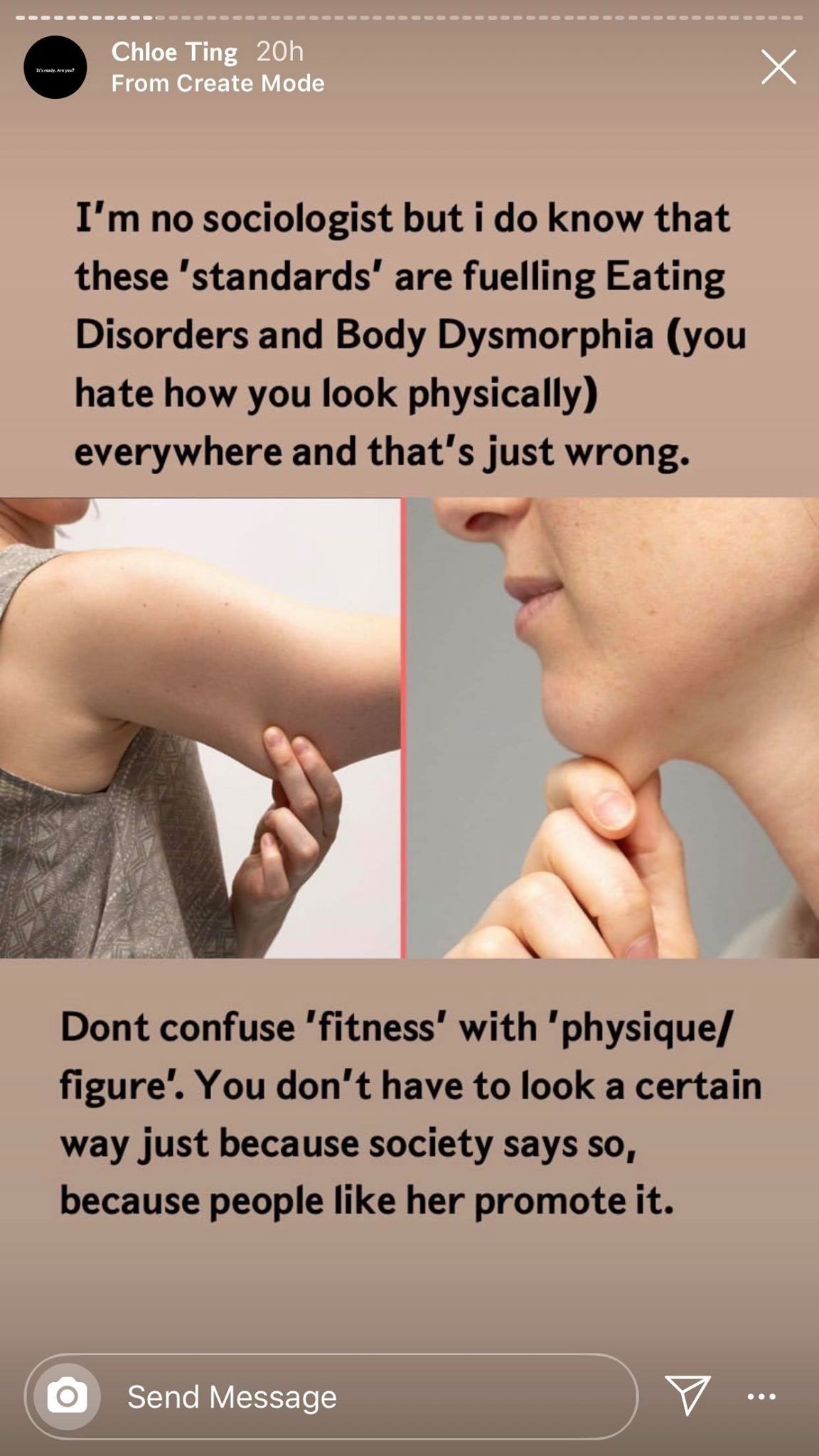 Why the video titles are "BS", according to the bodybuilder
Dinokang then went on to explain why Ting's video titles, as well as the photos of her toned body, are misleading.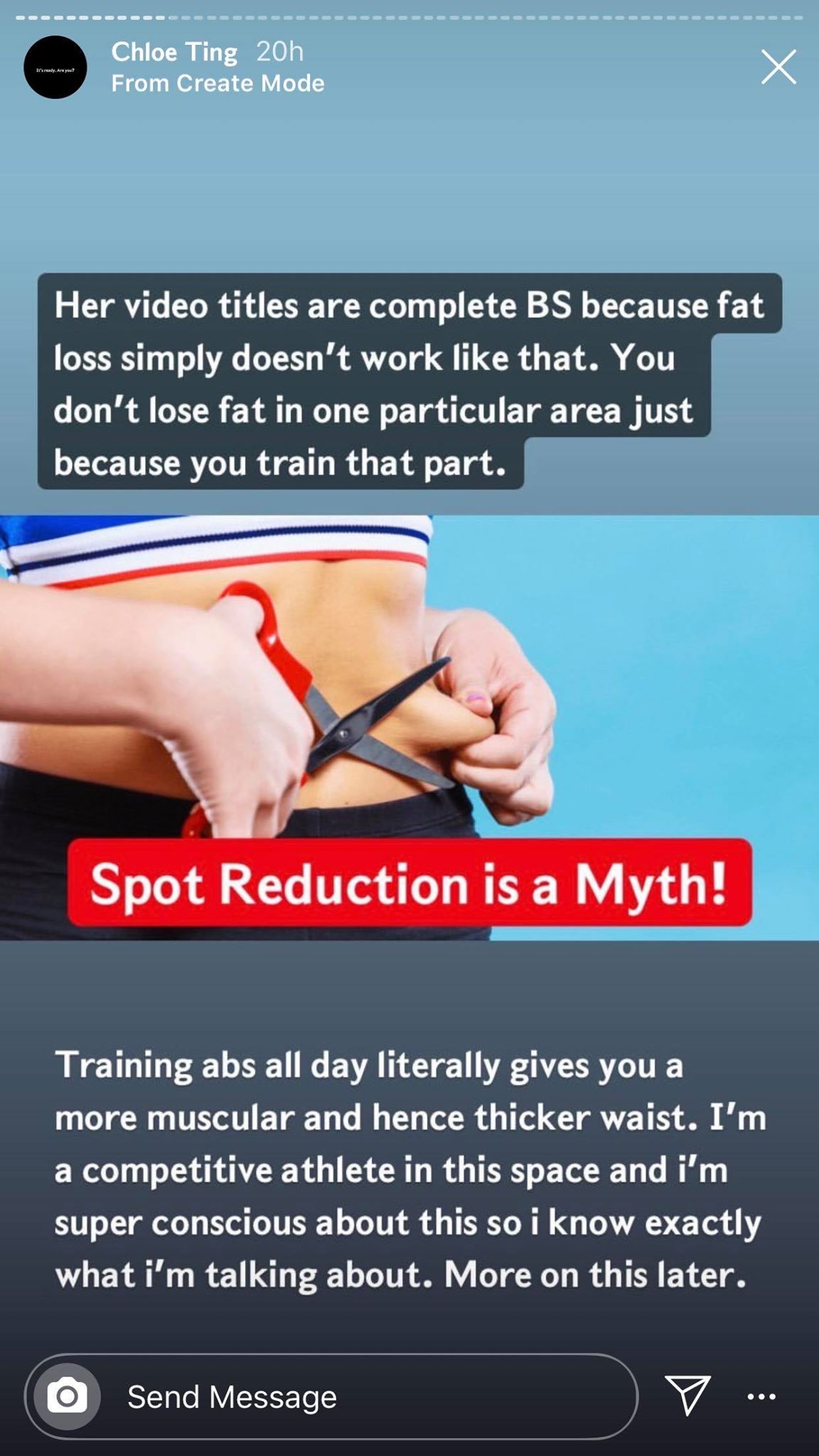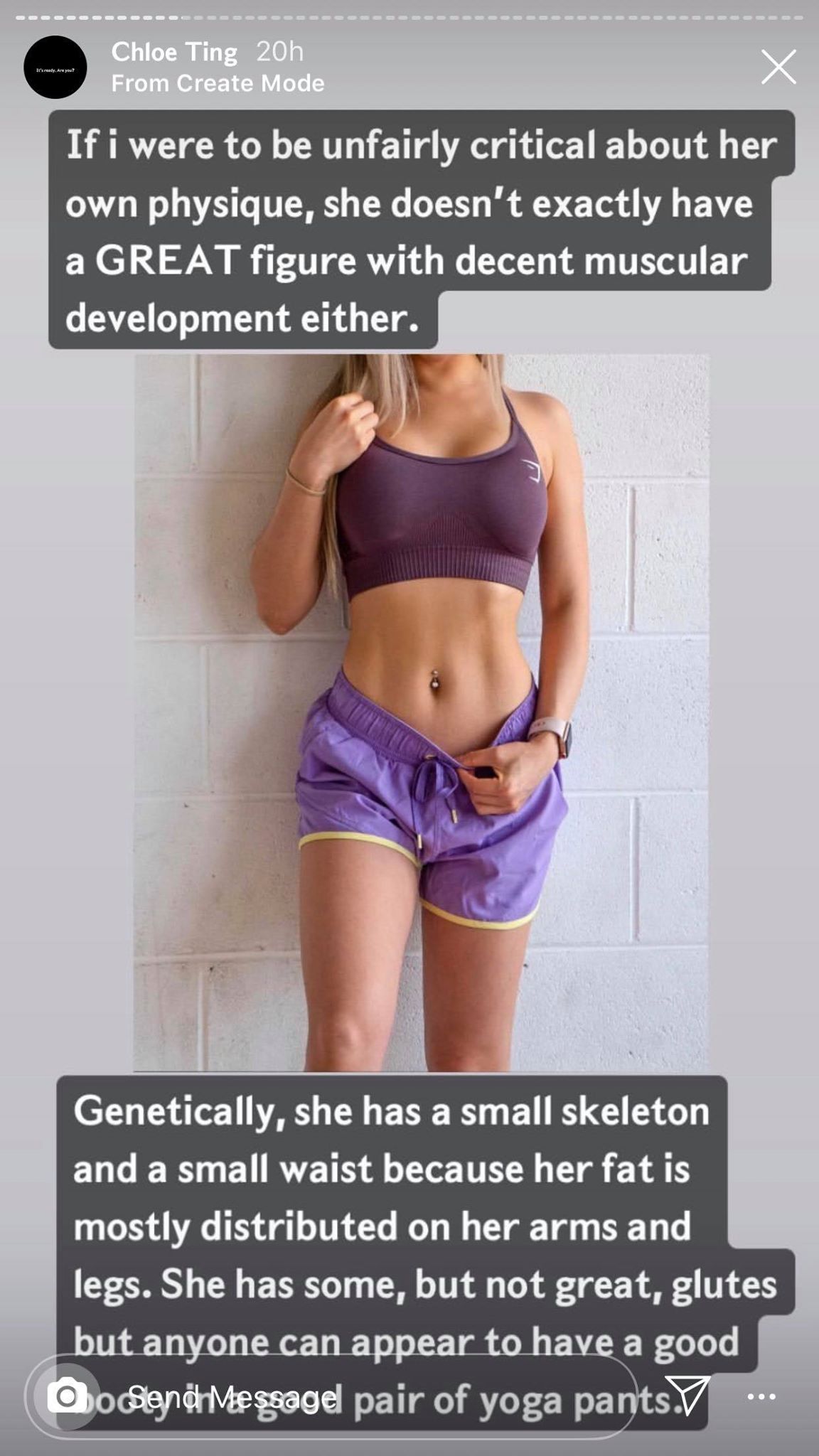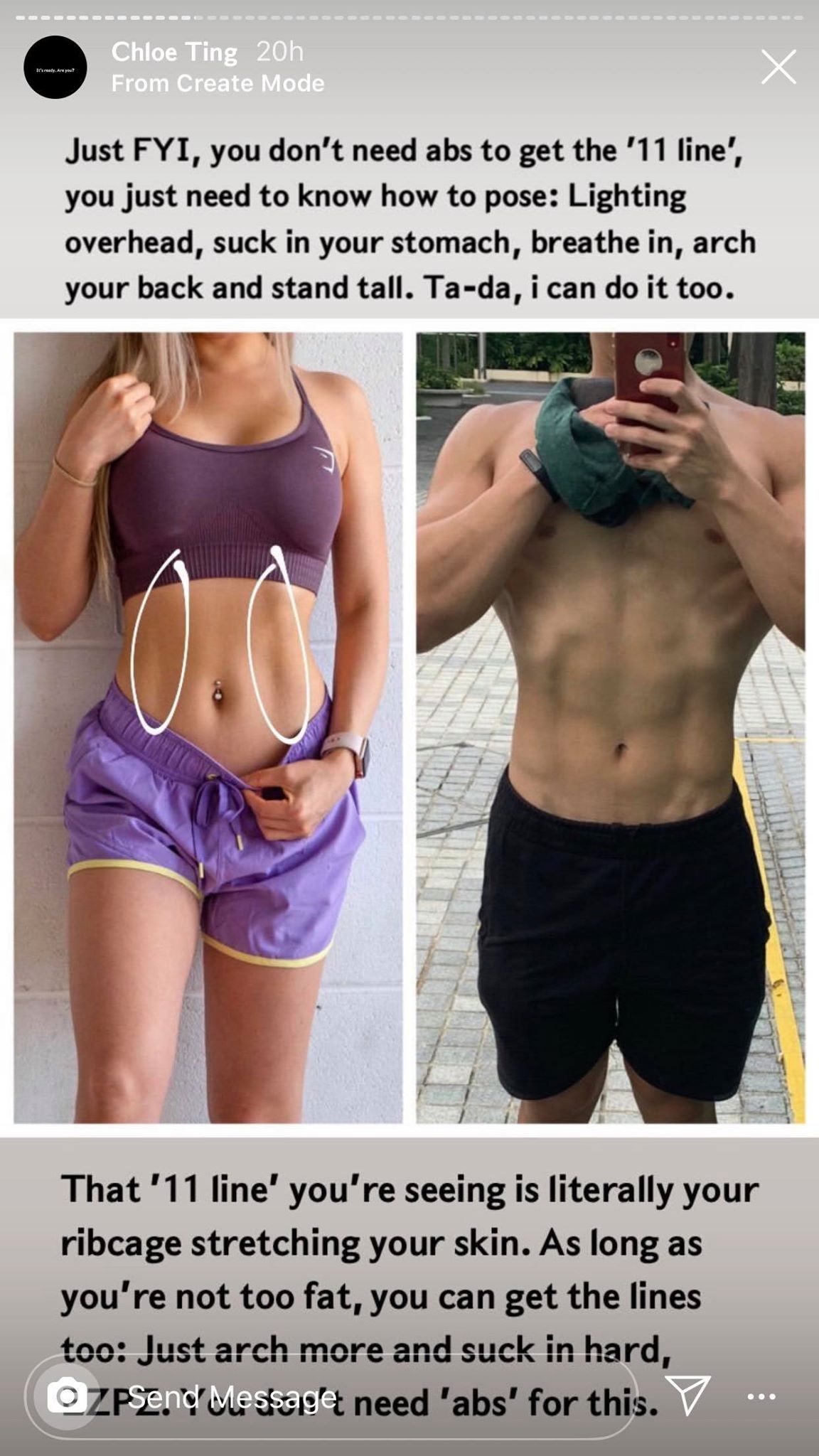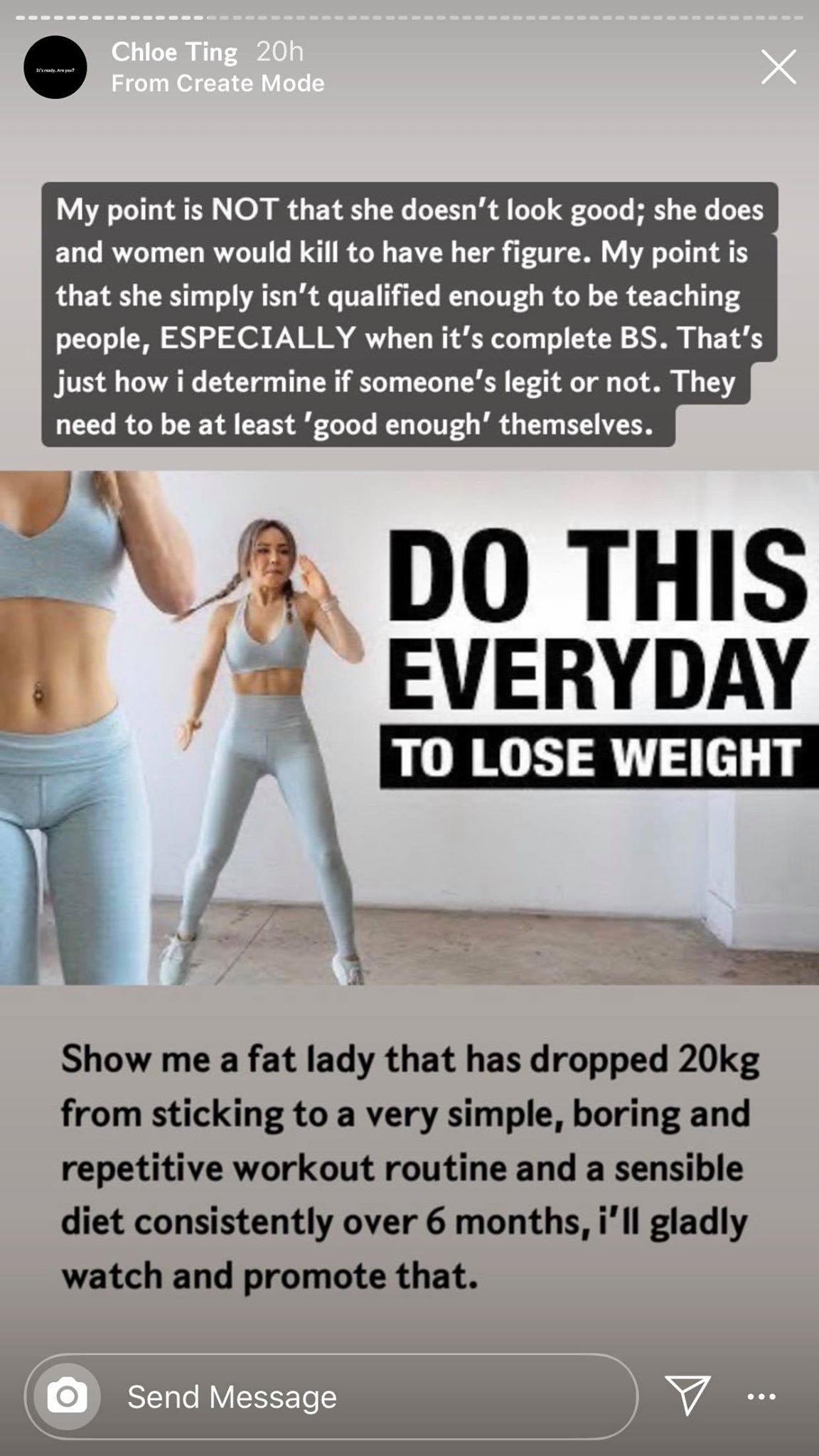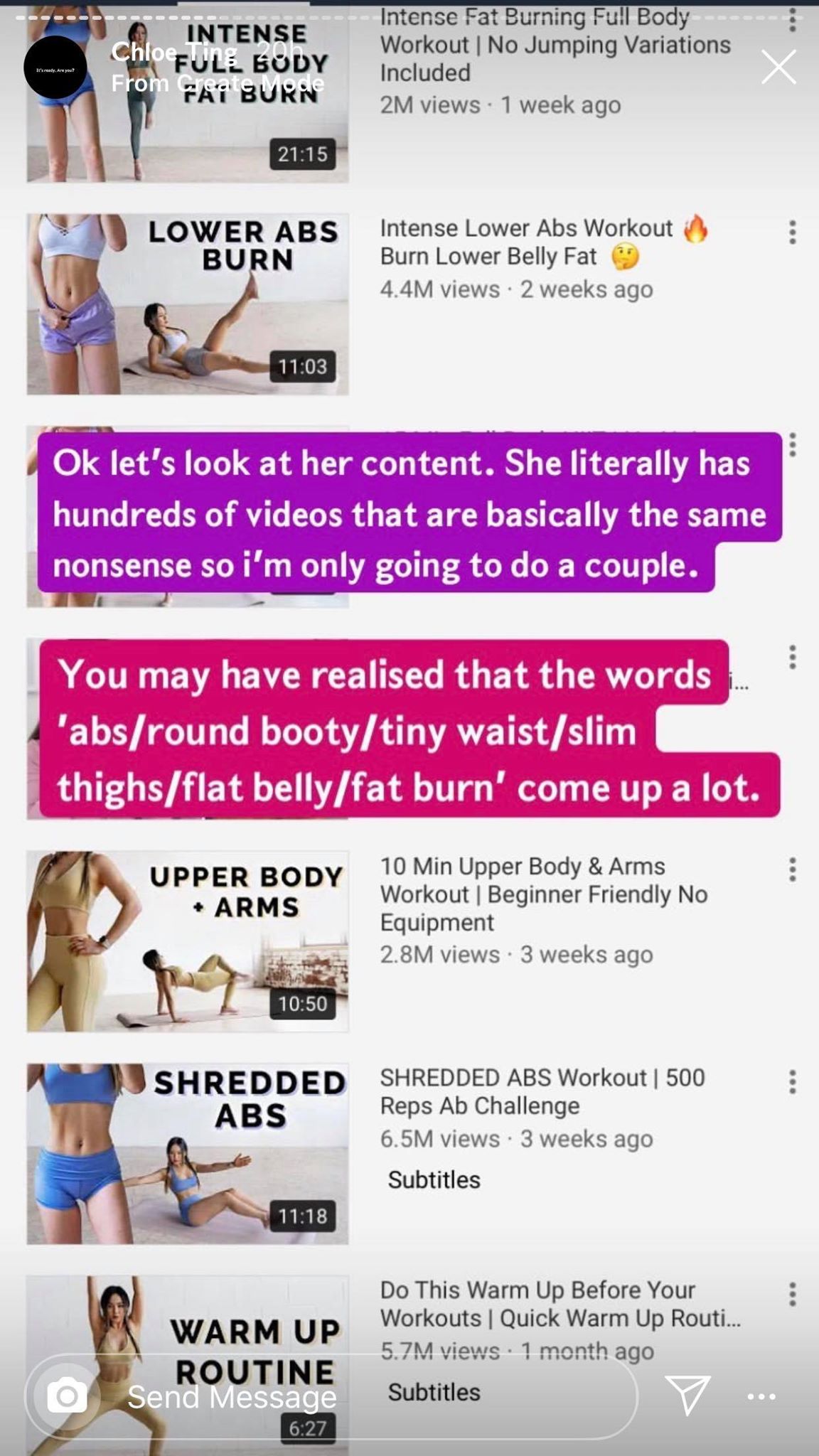 Dinokang also argued that the results of her "challenges" were not accurate, as some participants made "good progress" because they ate clean.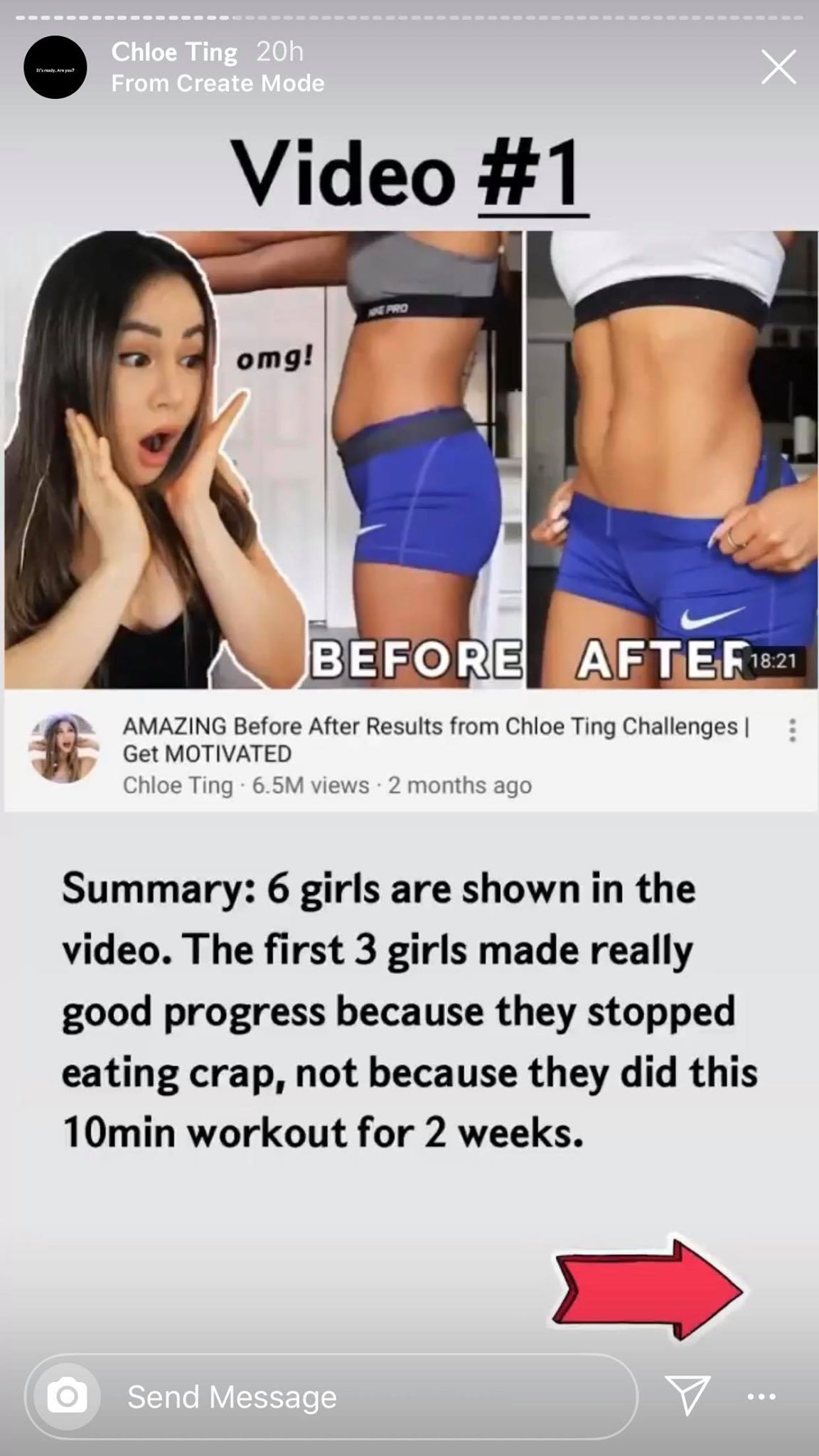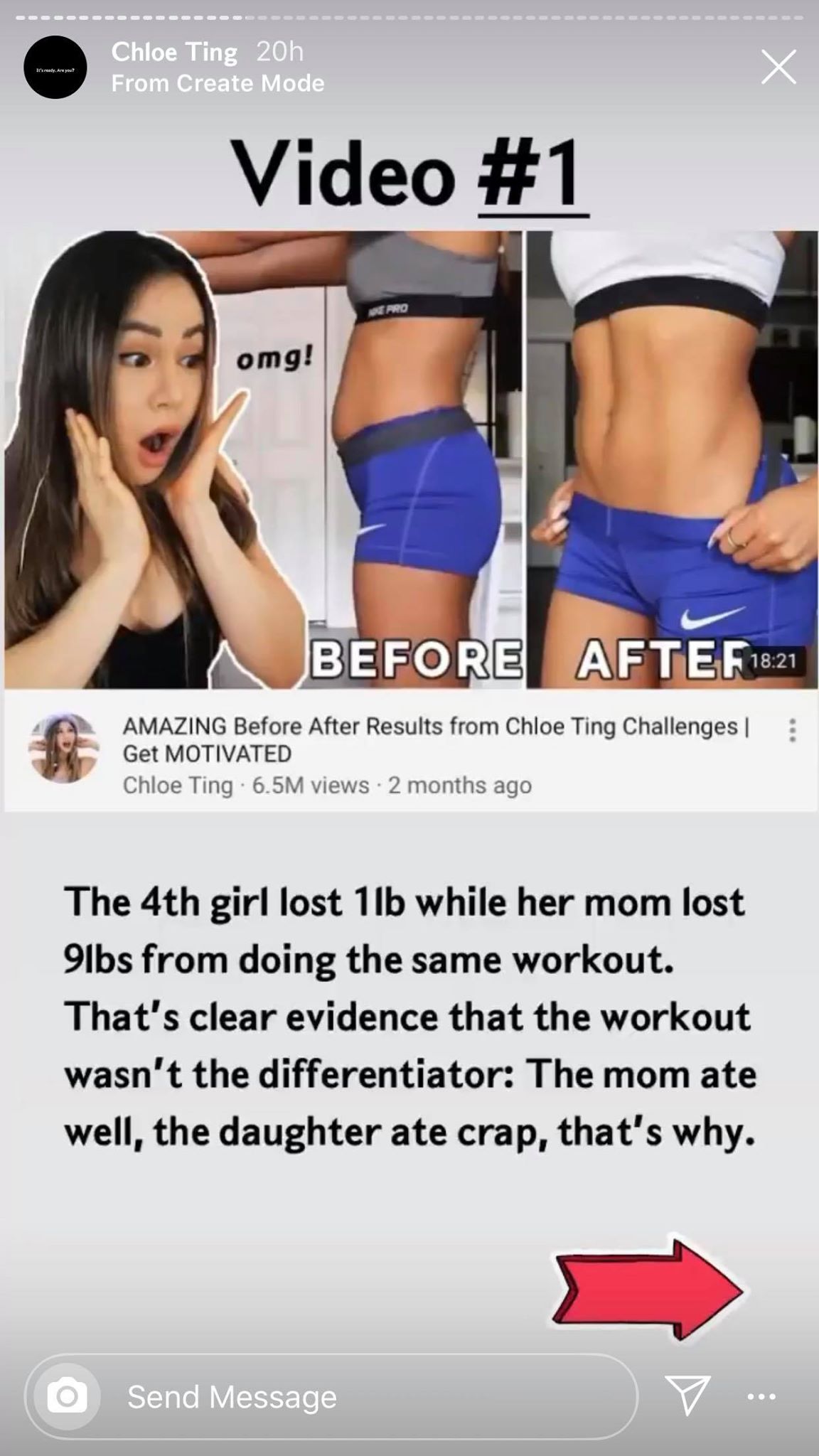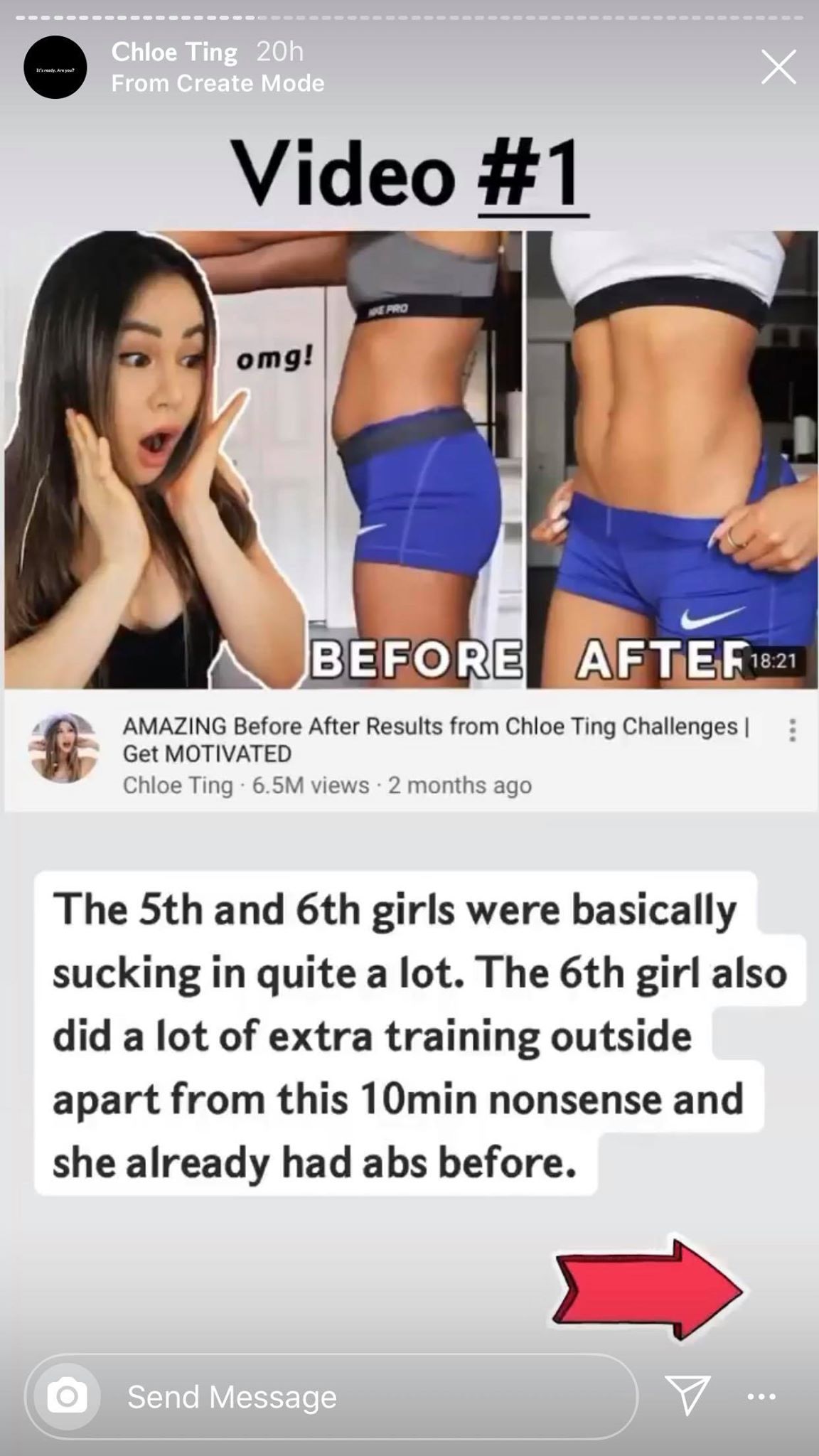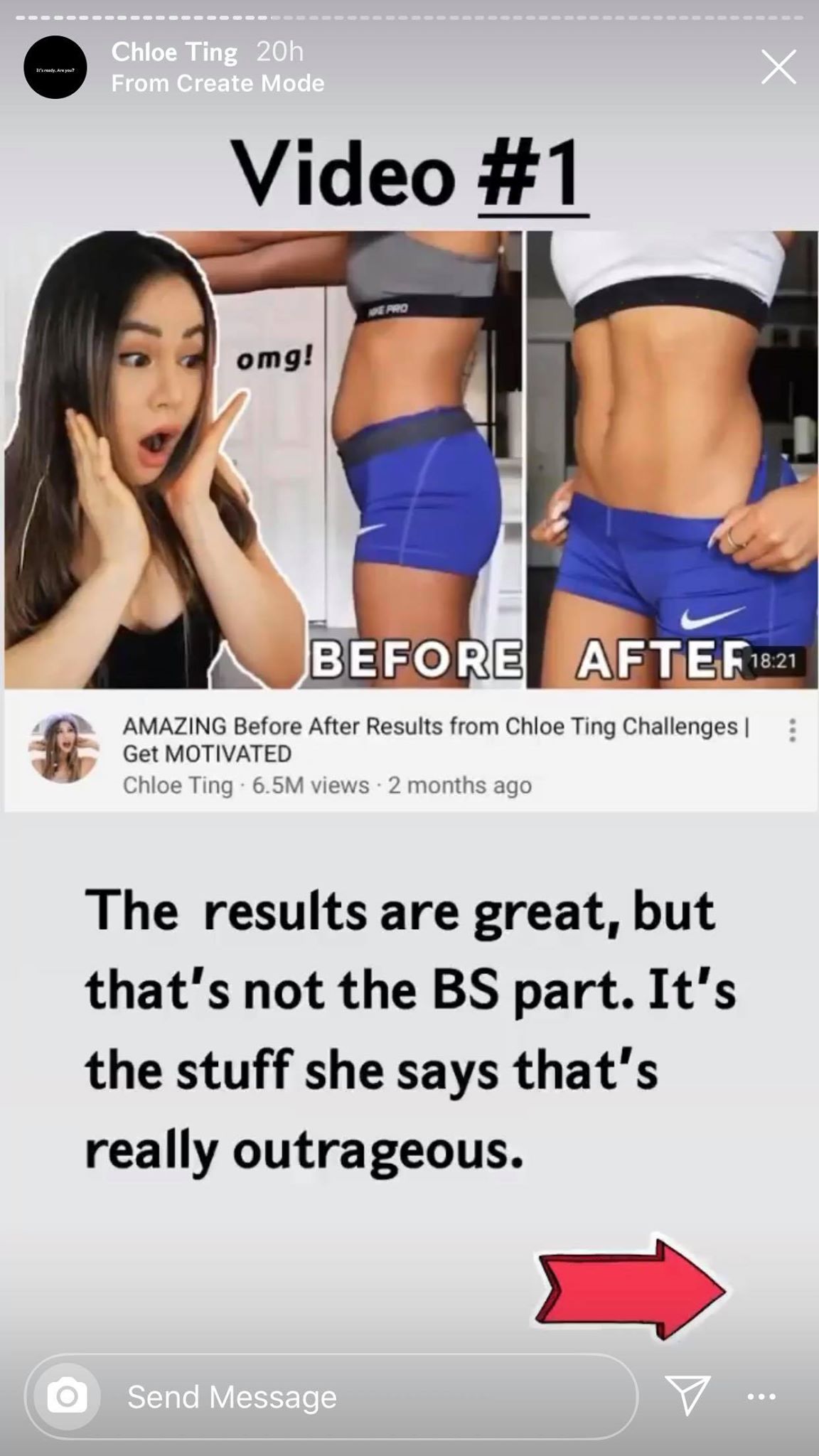 Fitness myths
Dinokang also debunks some inaccuracies about fitness that he felt Ting was sharing.
He targets her promises on what her workouts could achieve, and what she's teaching when it comes to the science of fitness.
Specifically, Ting had talked about sugars, processed food, how the body burns fats, intermittent fasting, and factors that appear to make weight loss easier.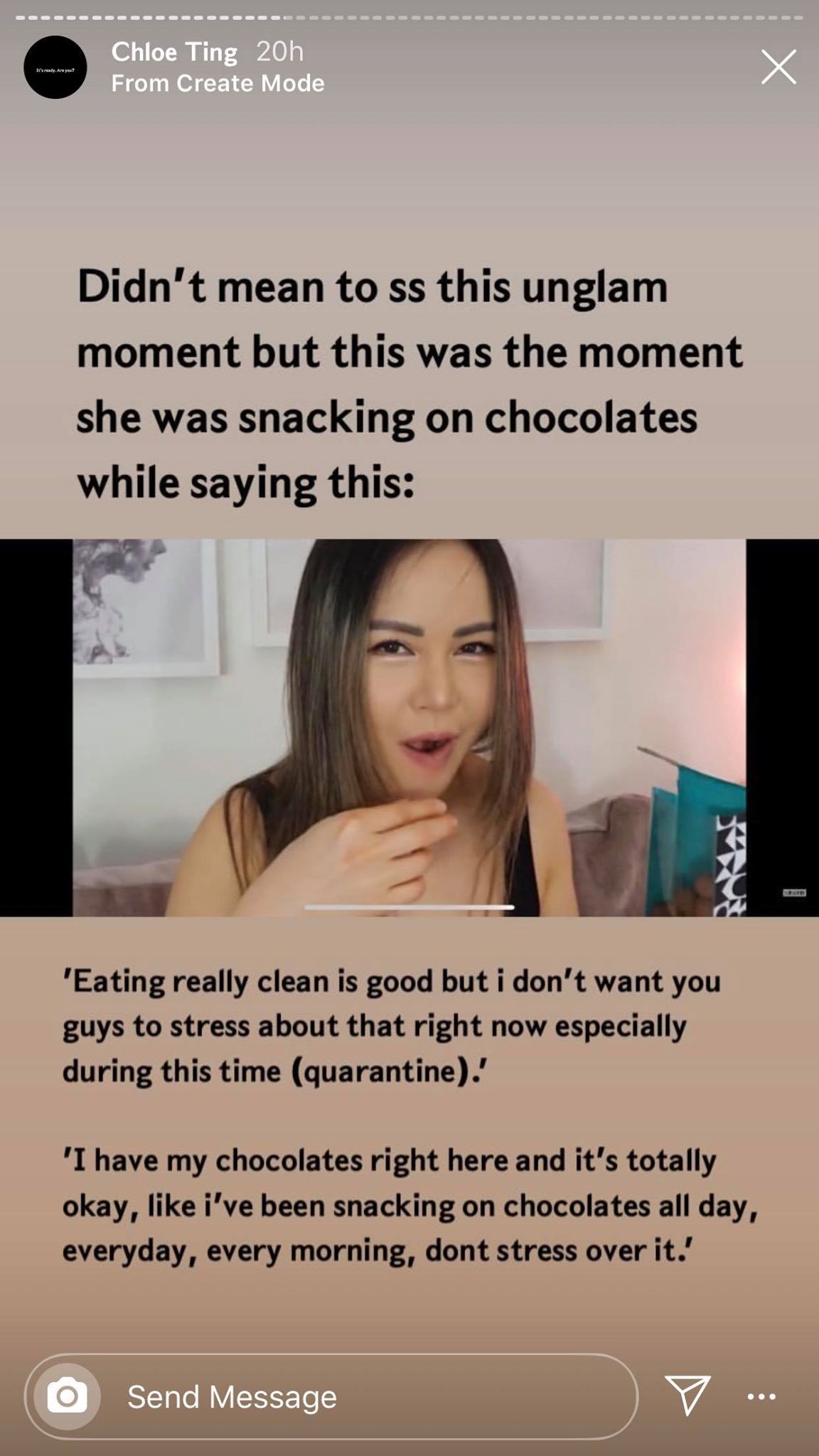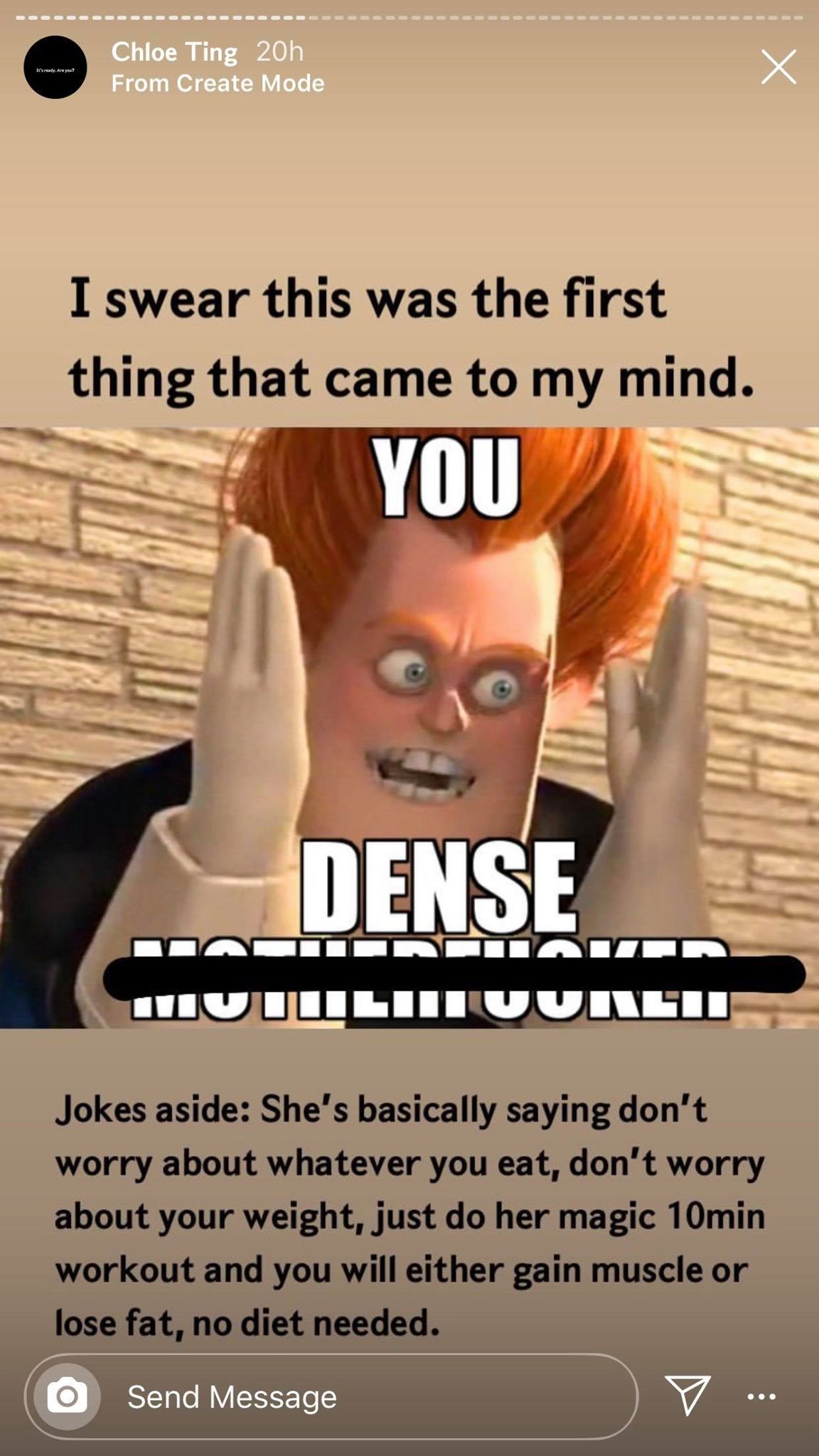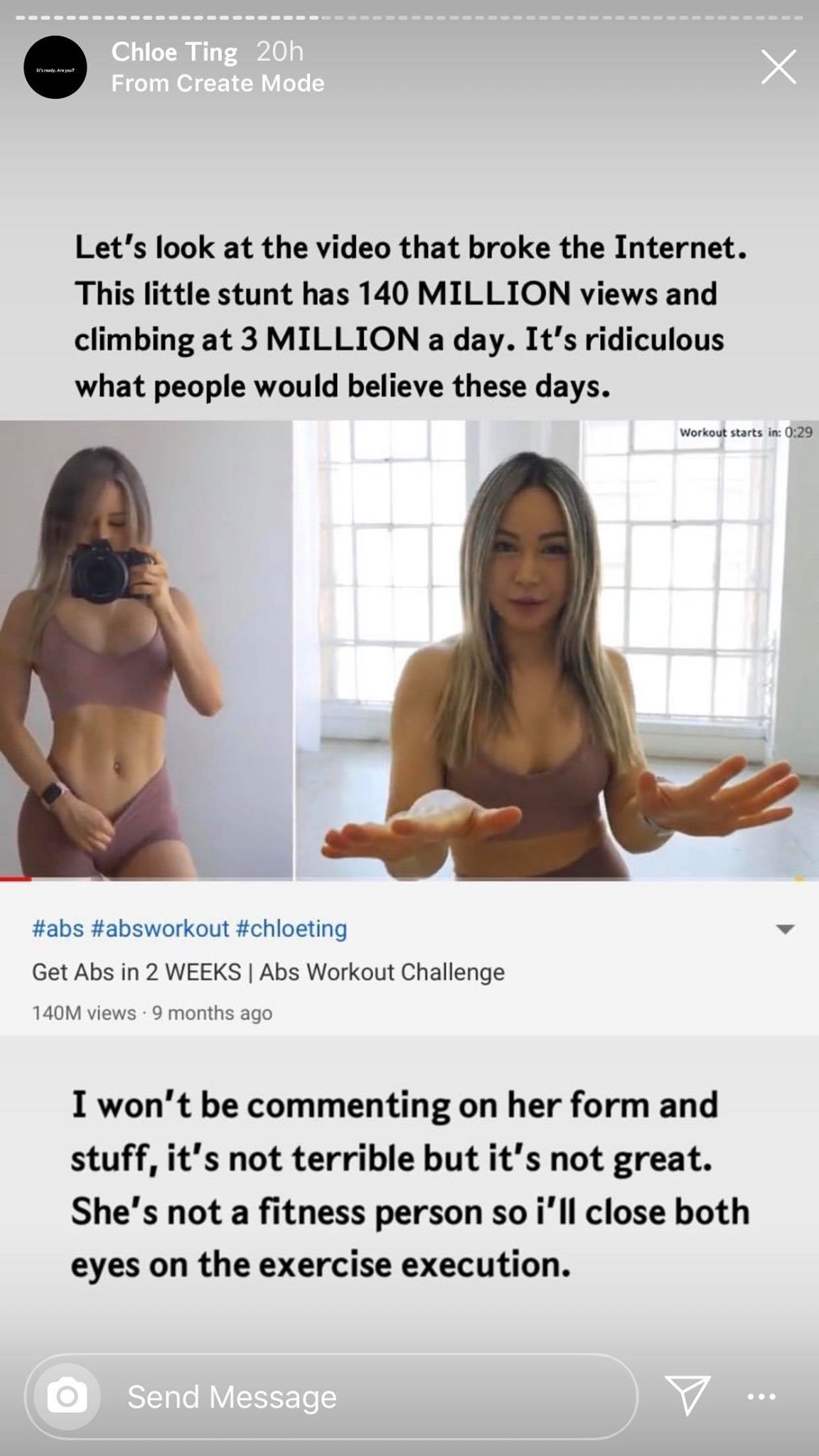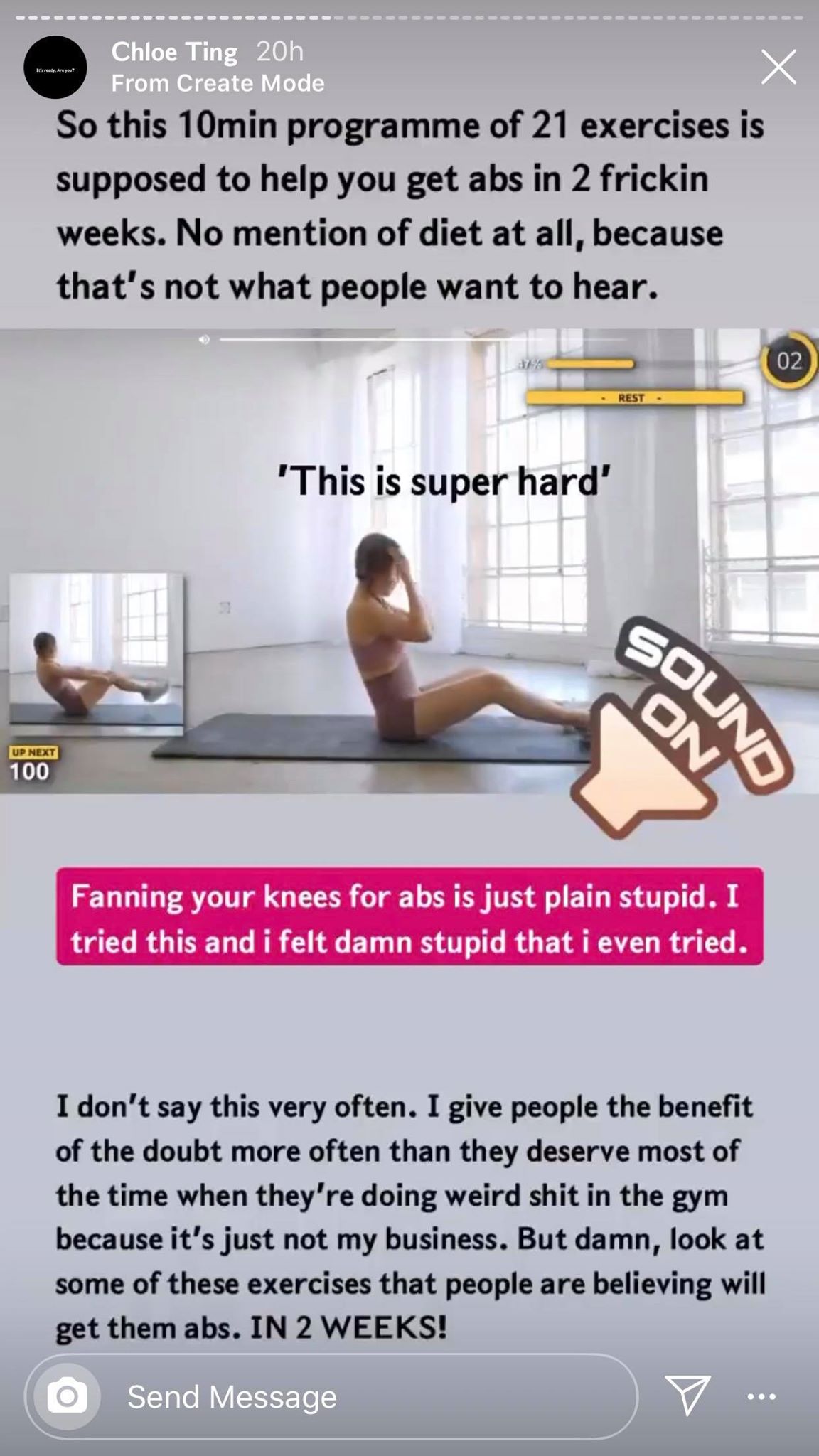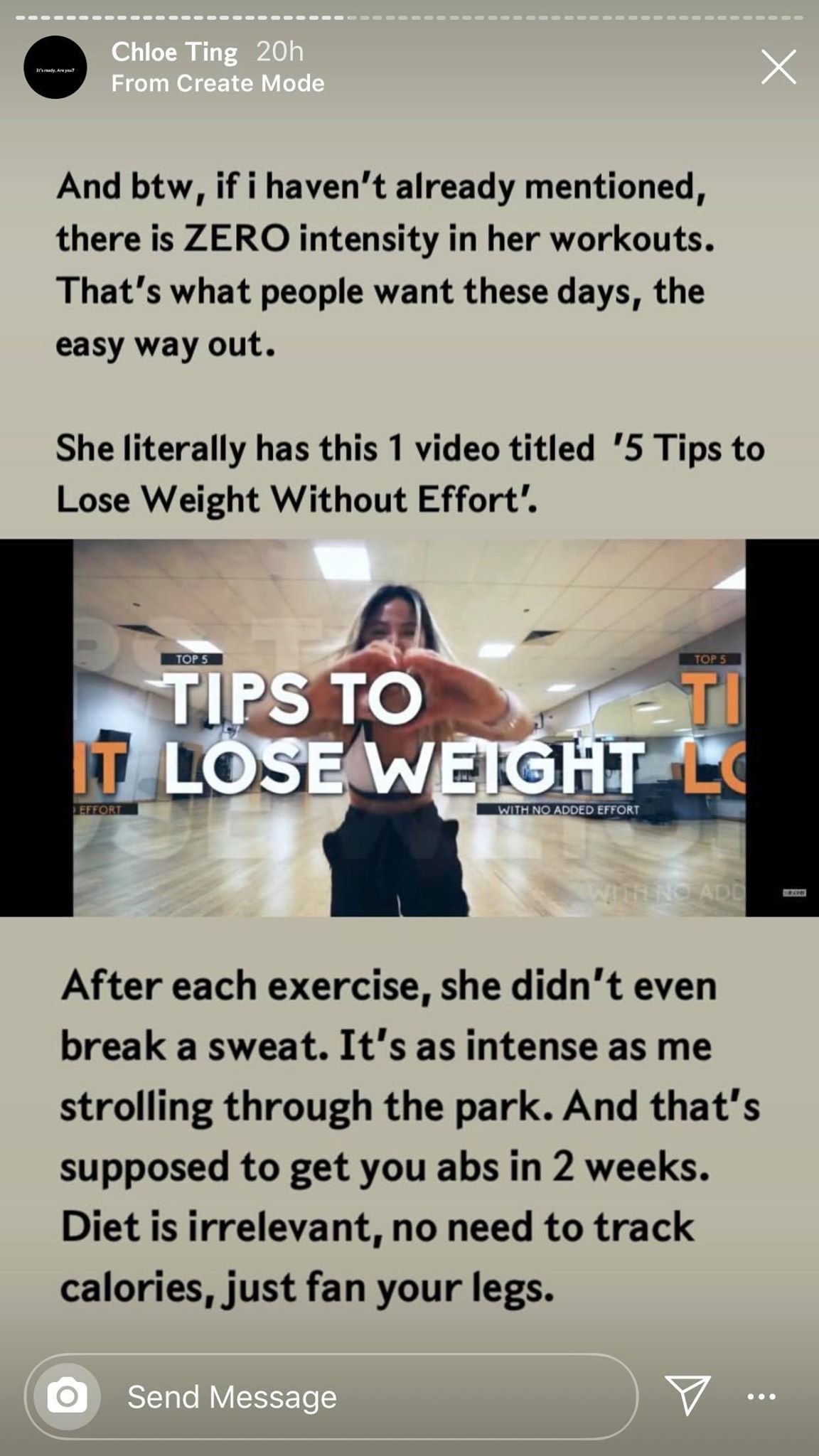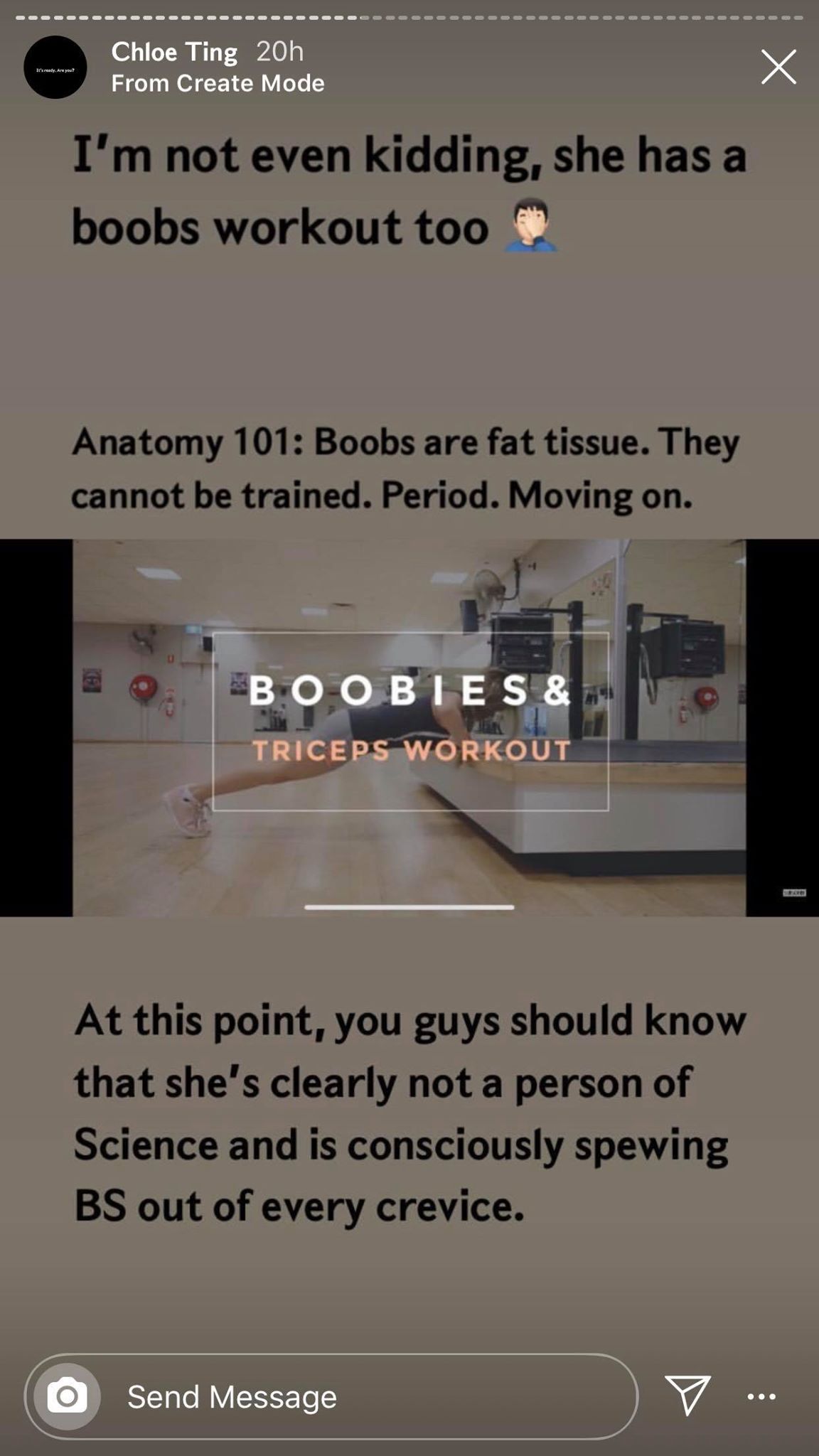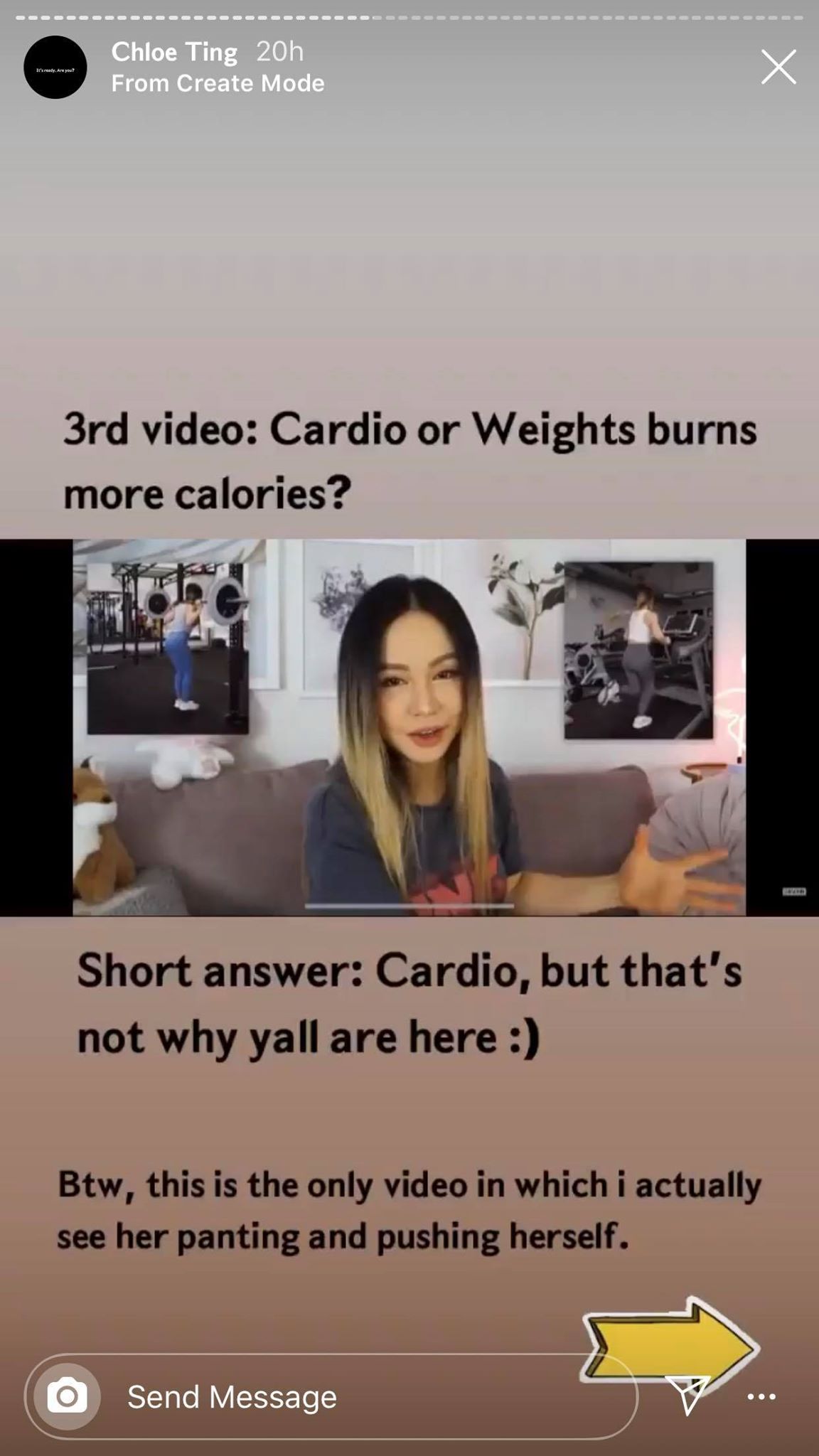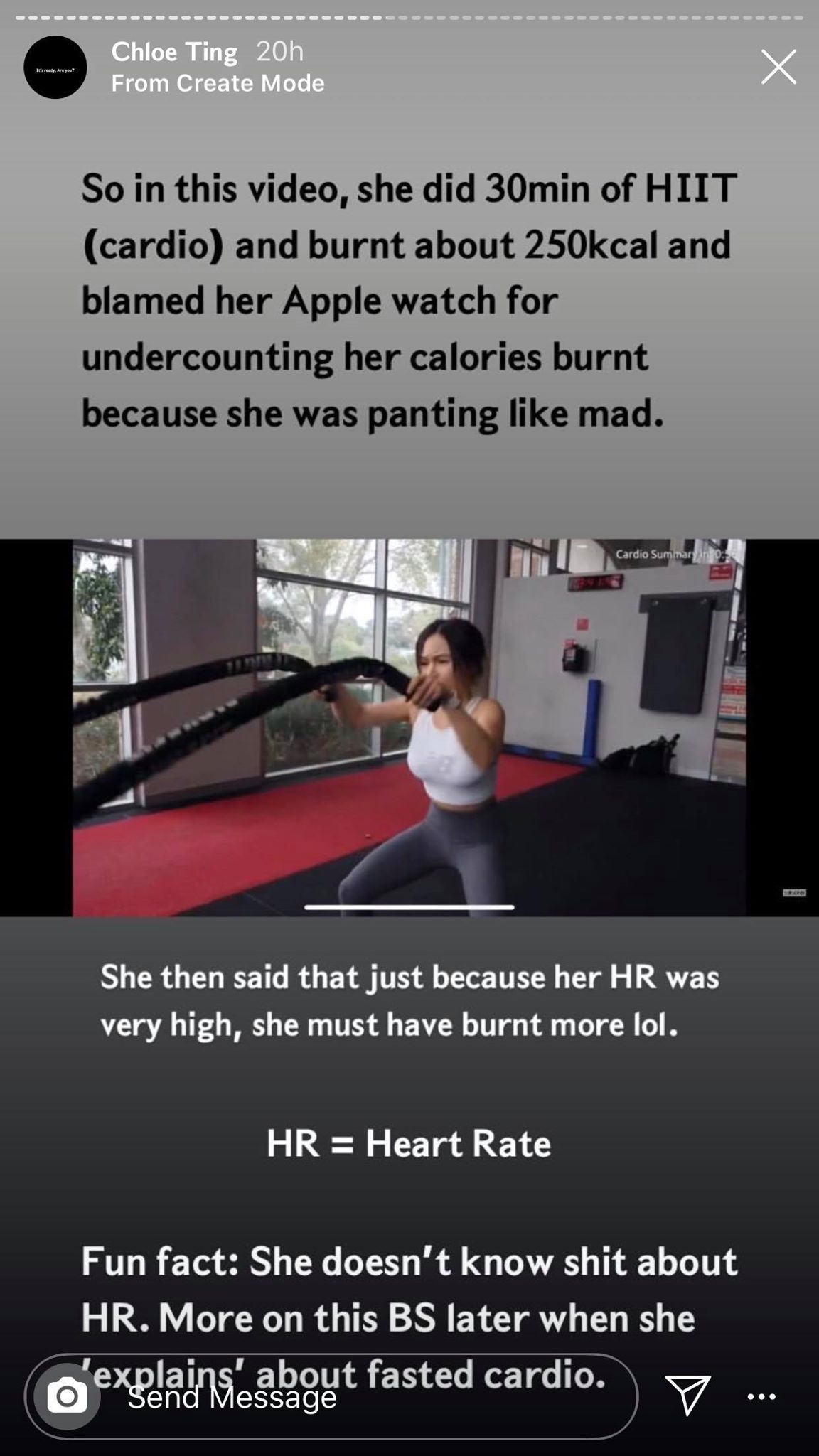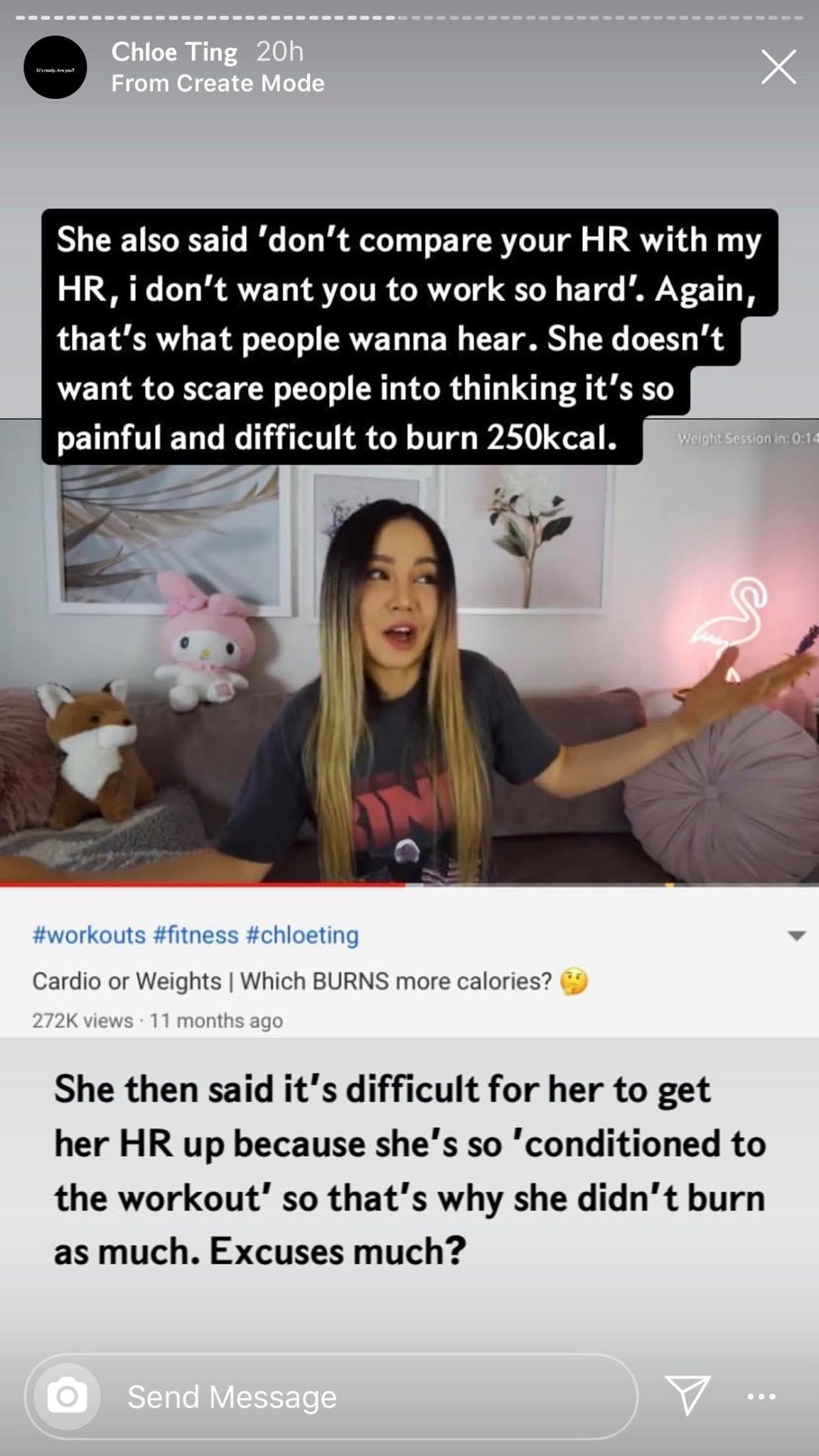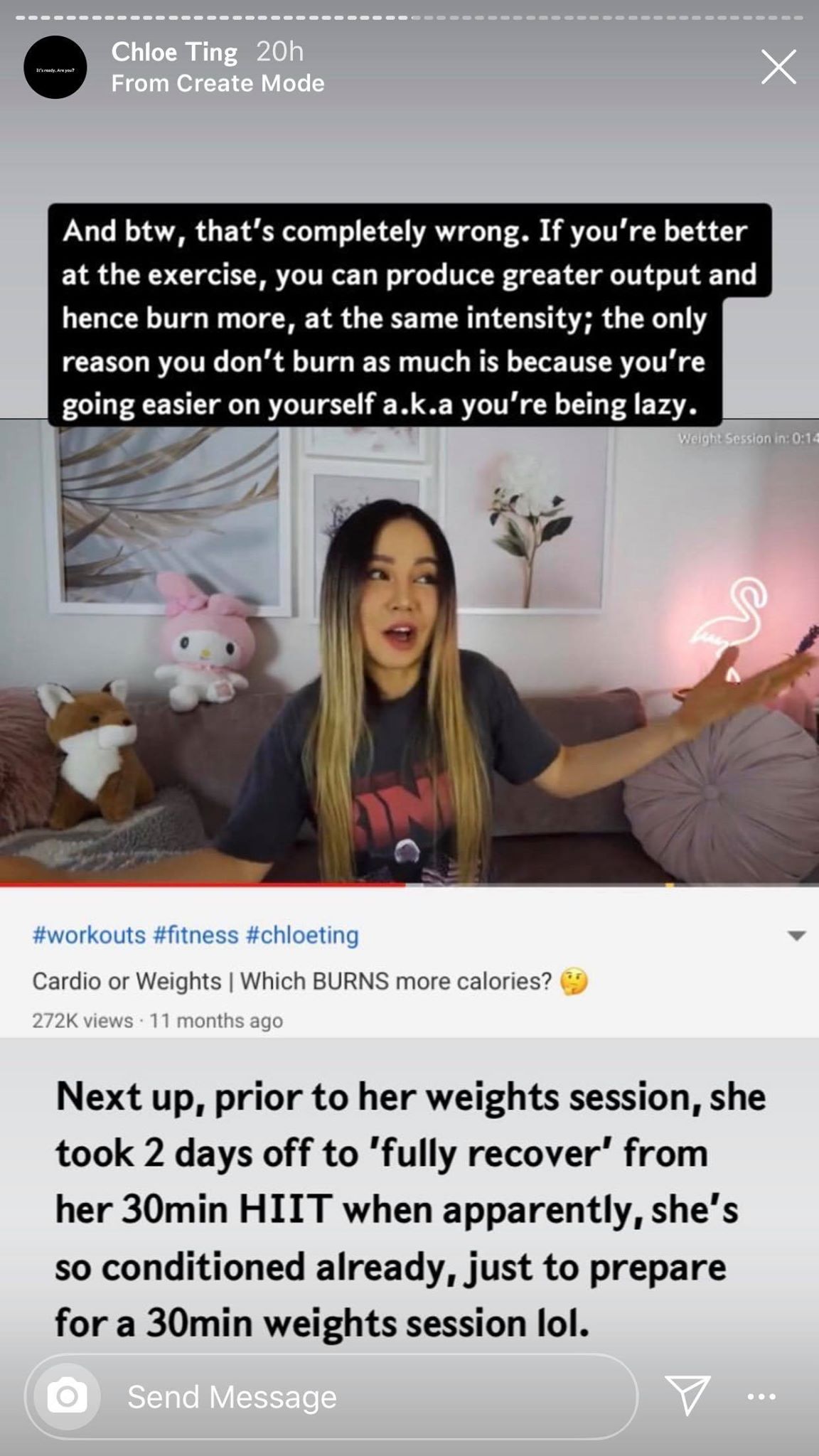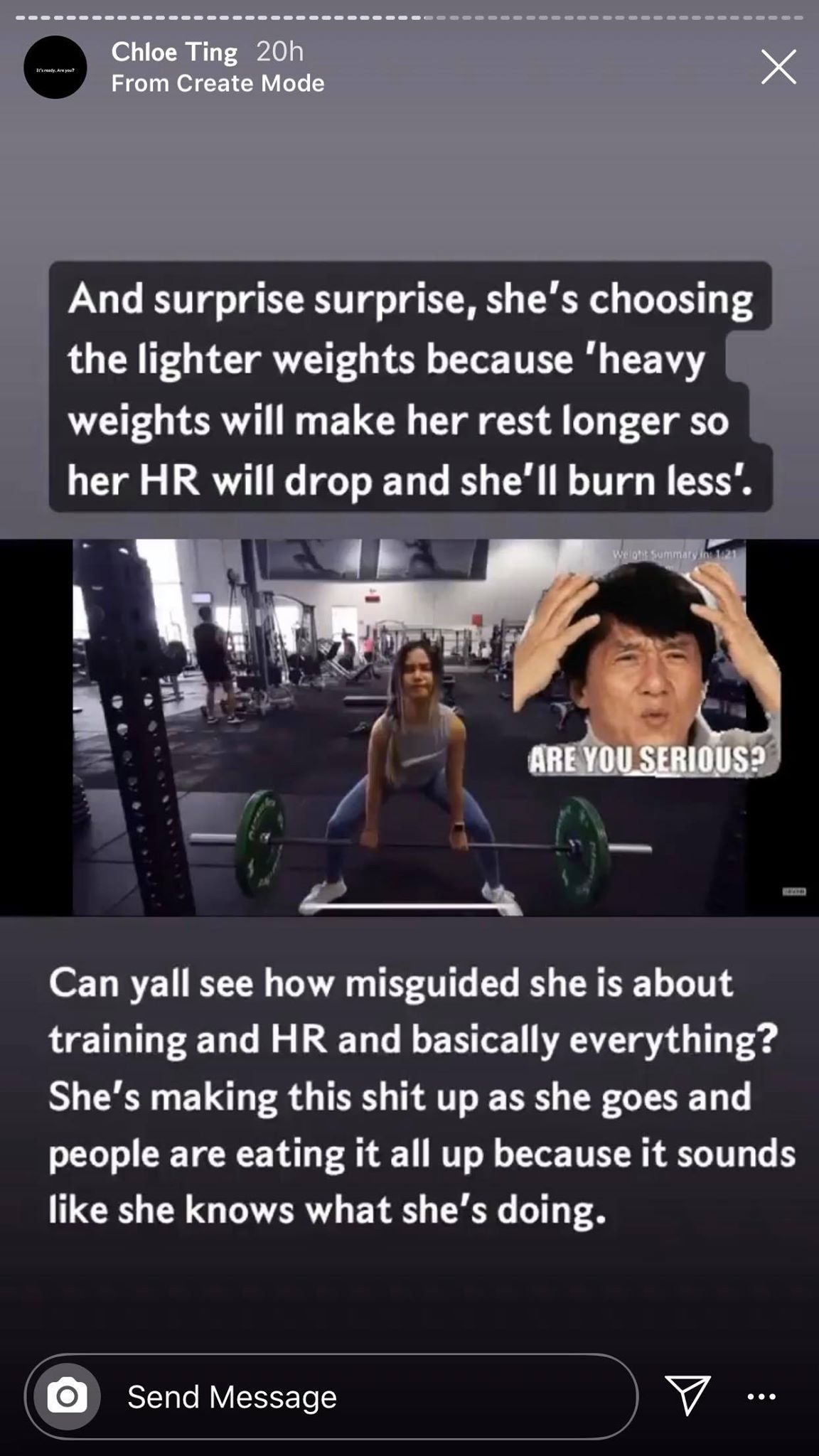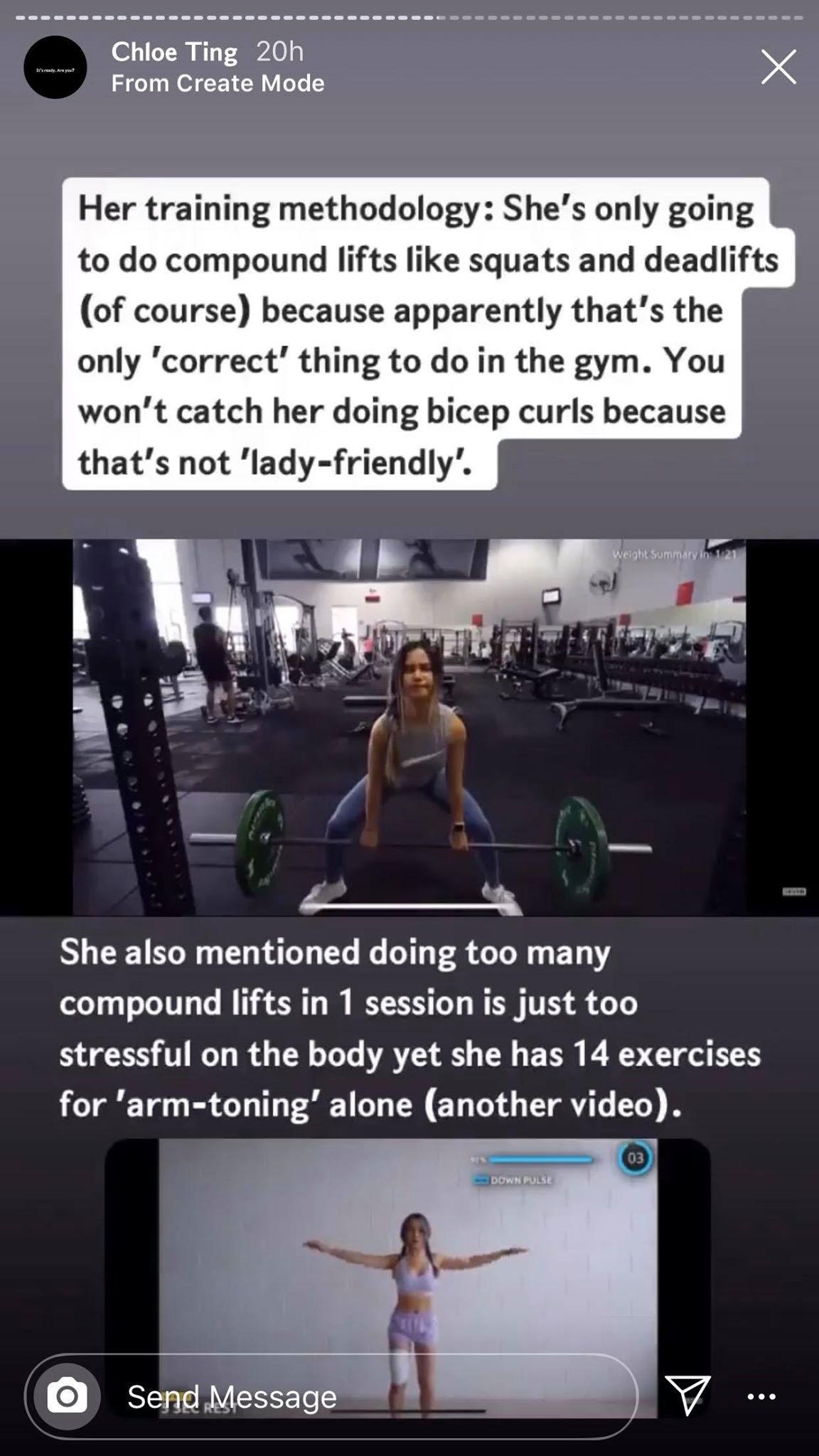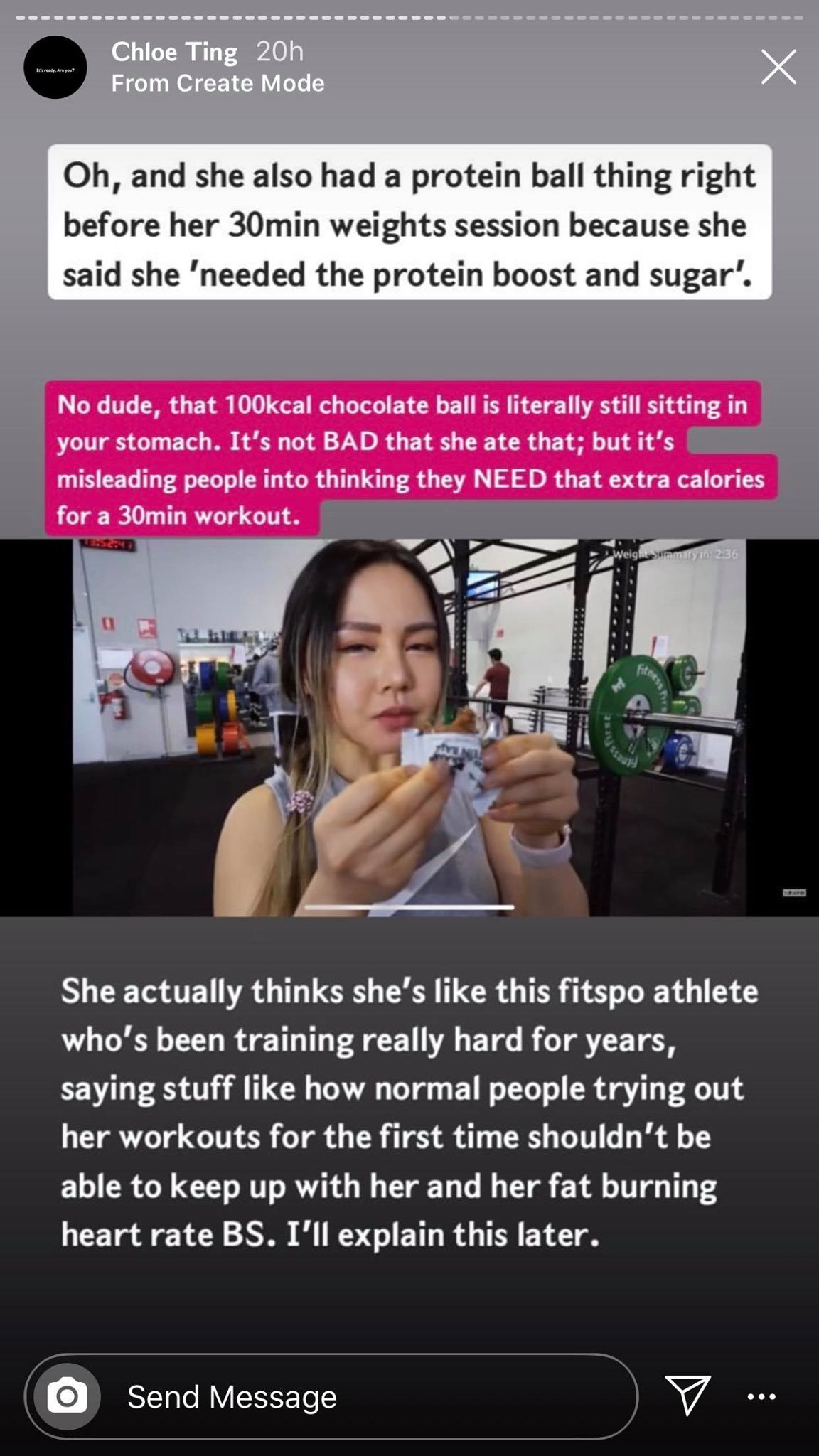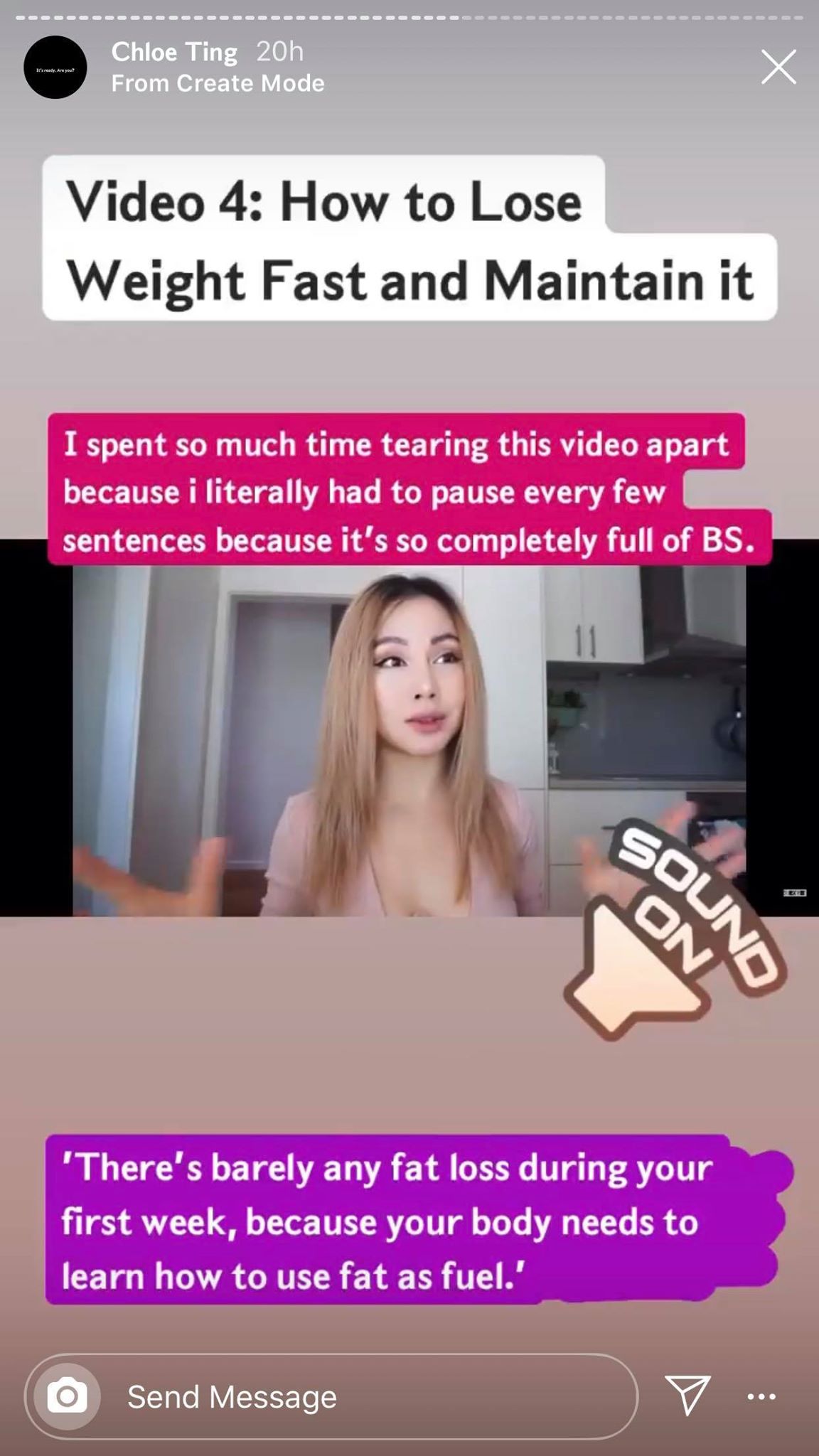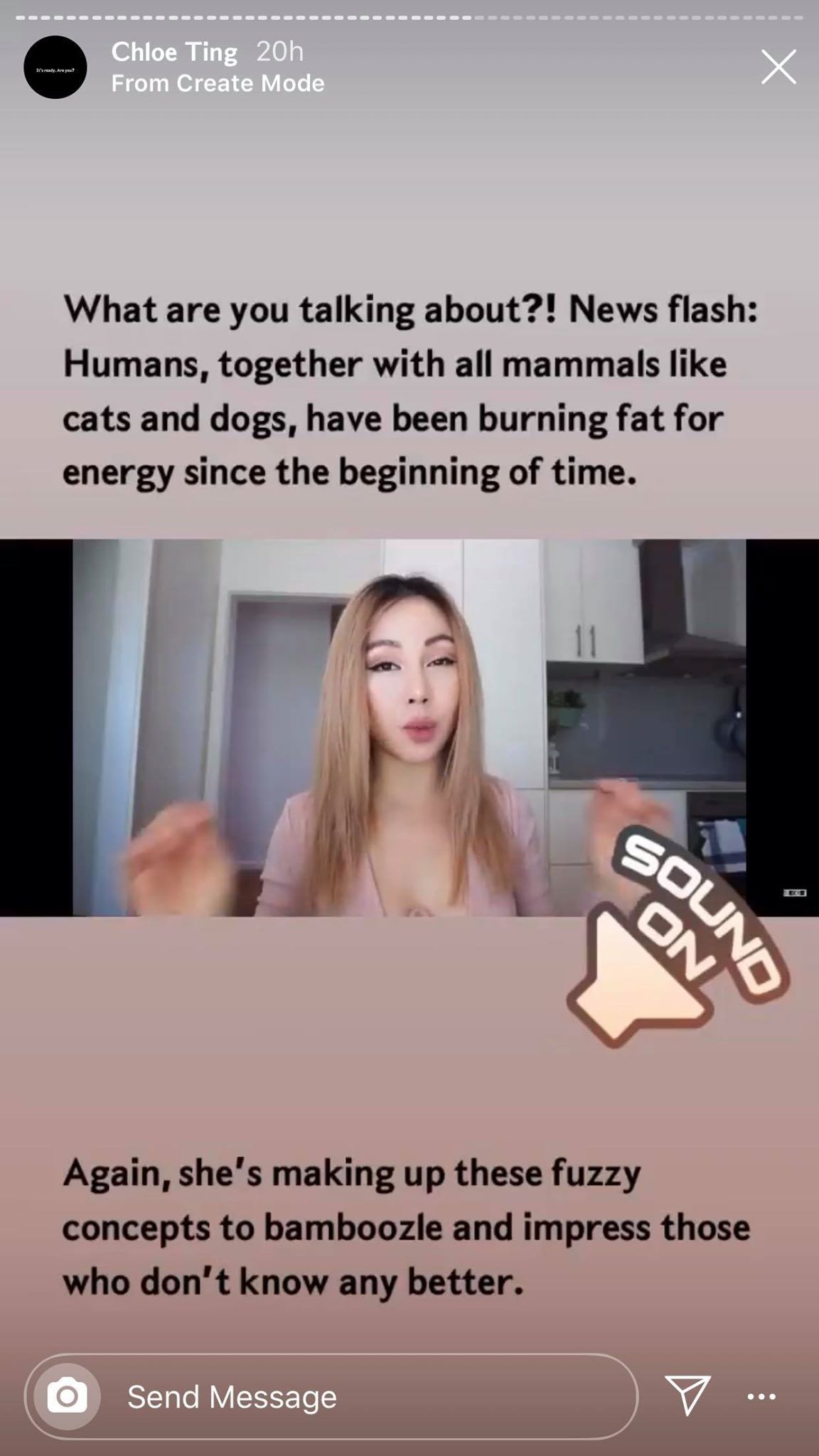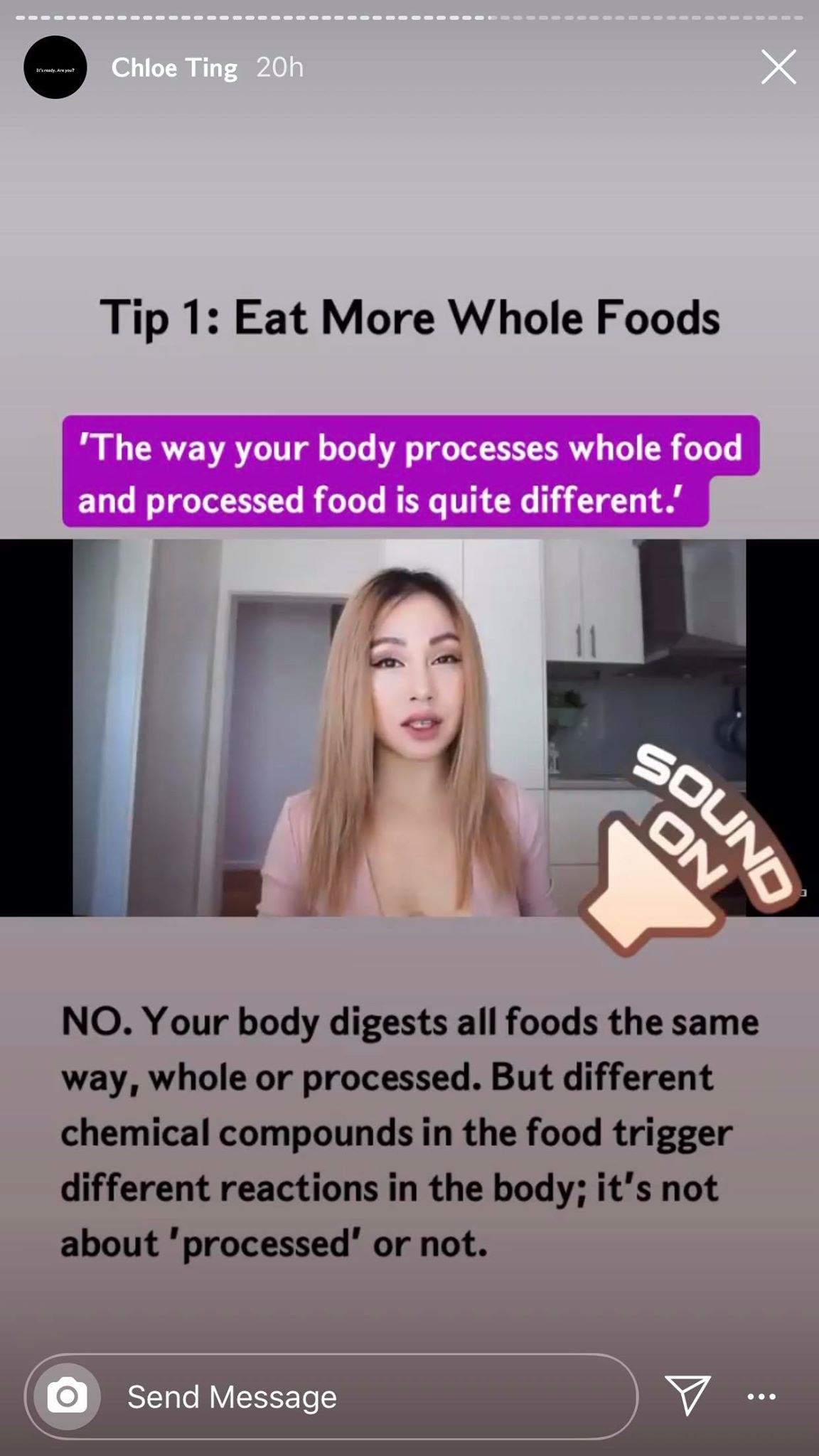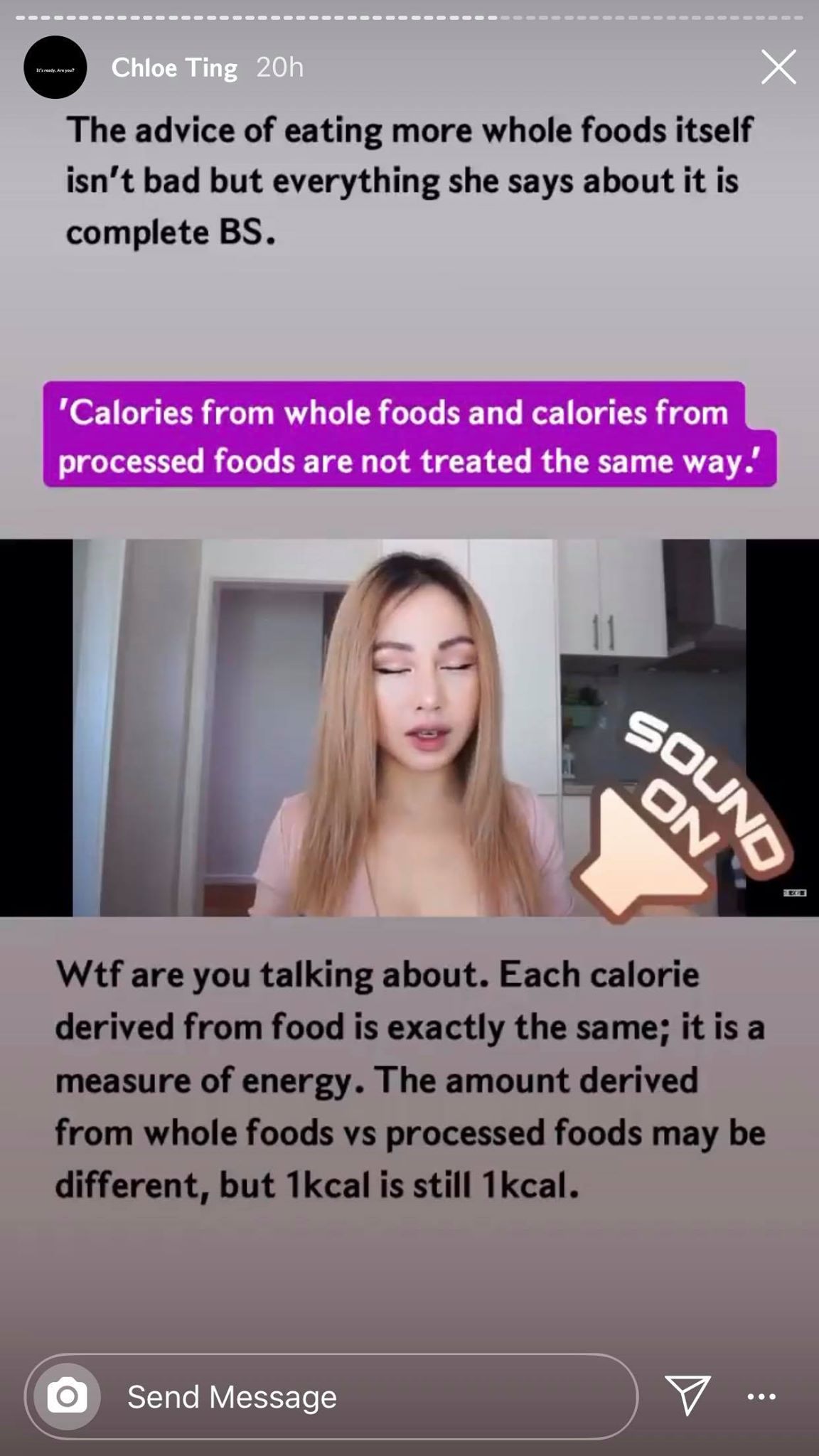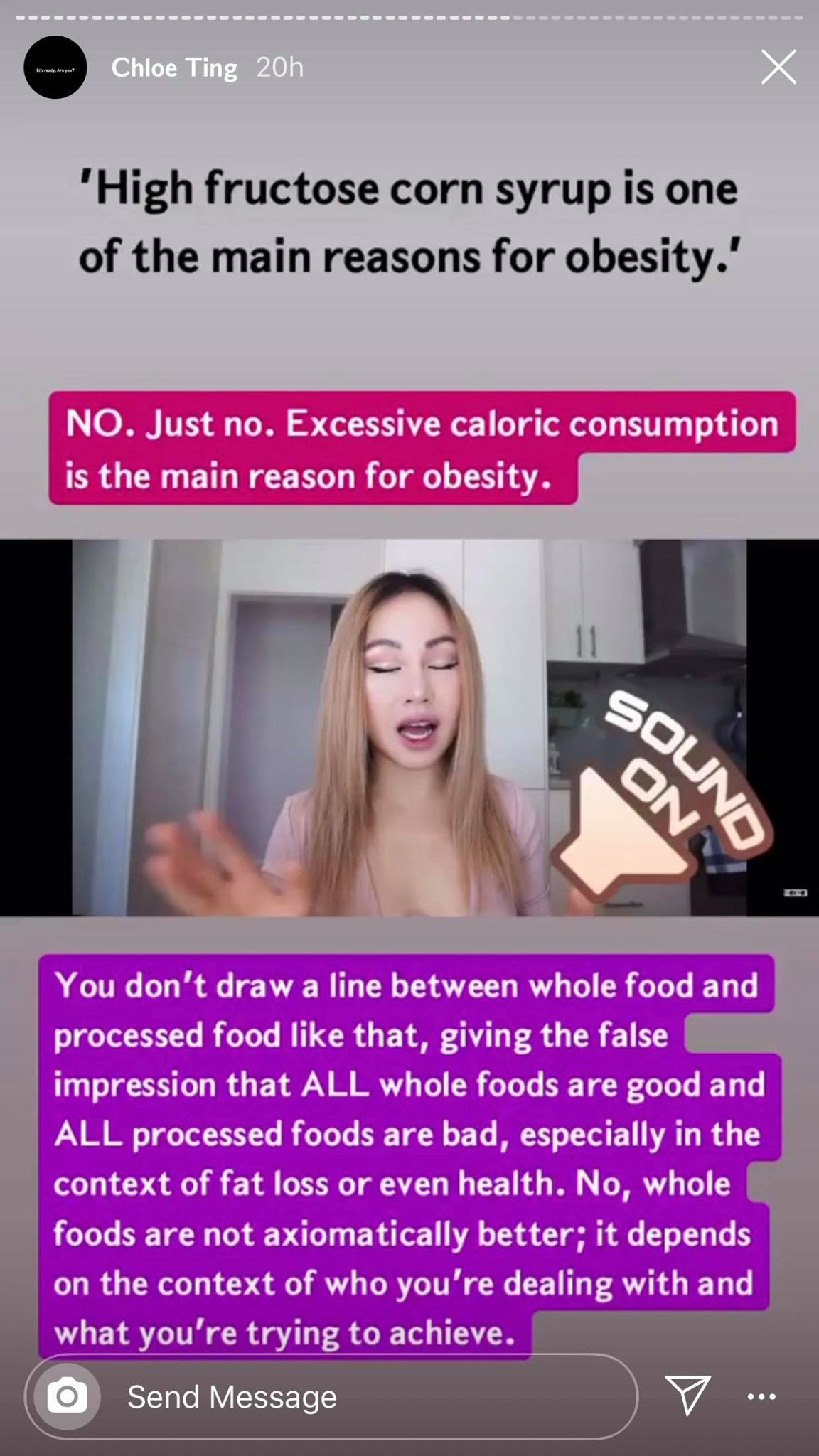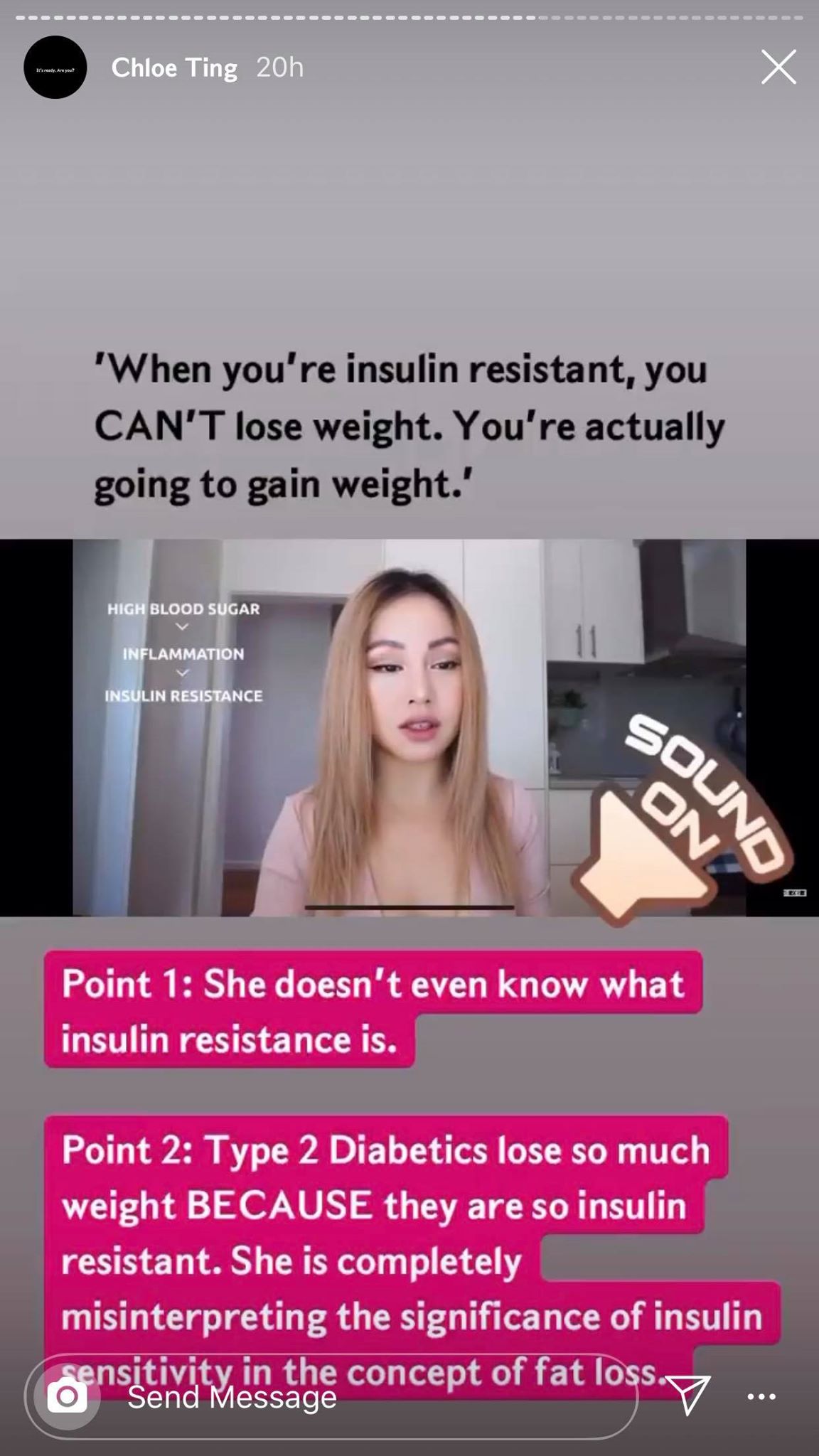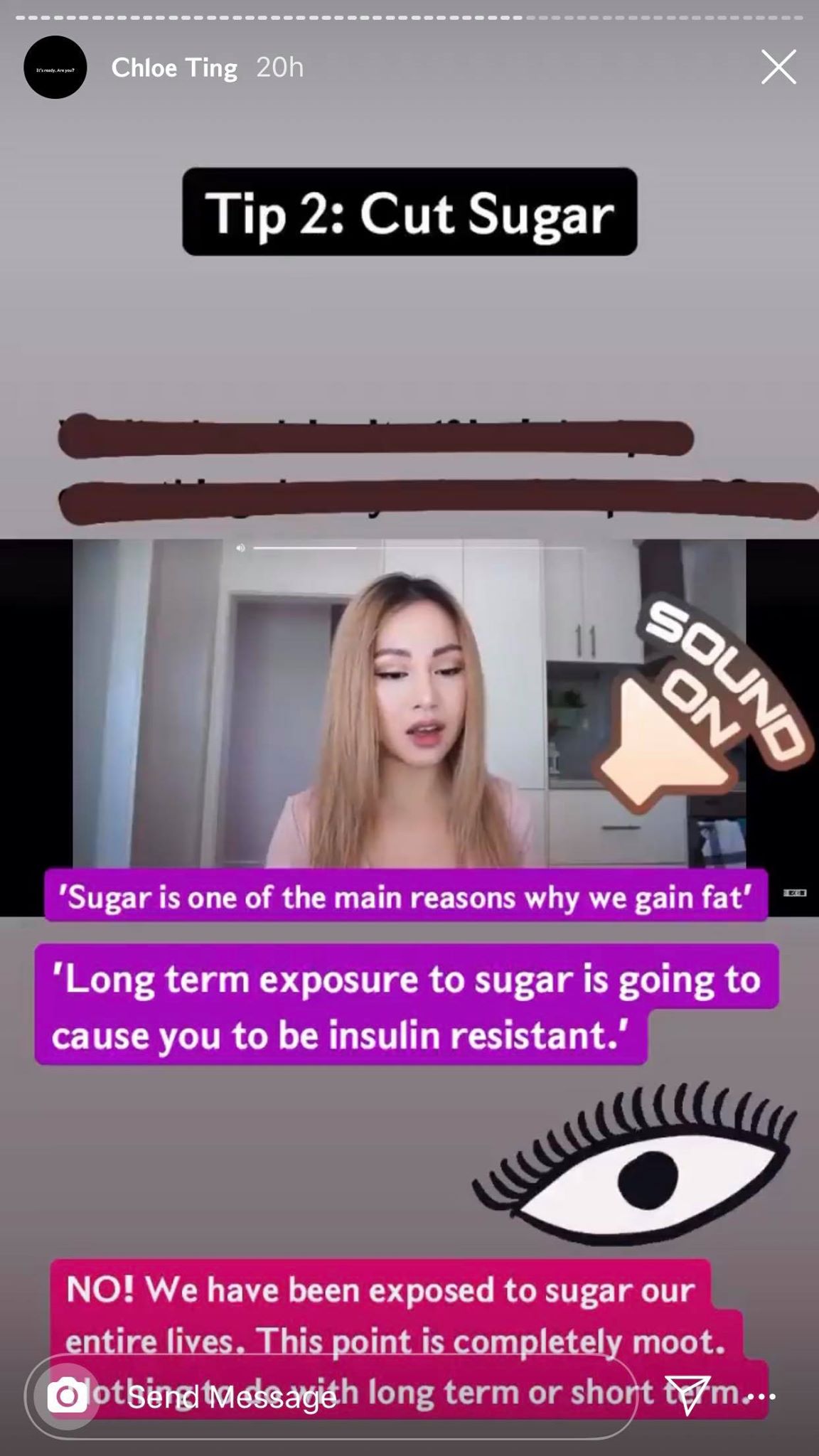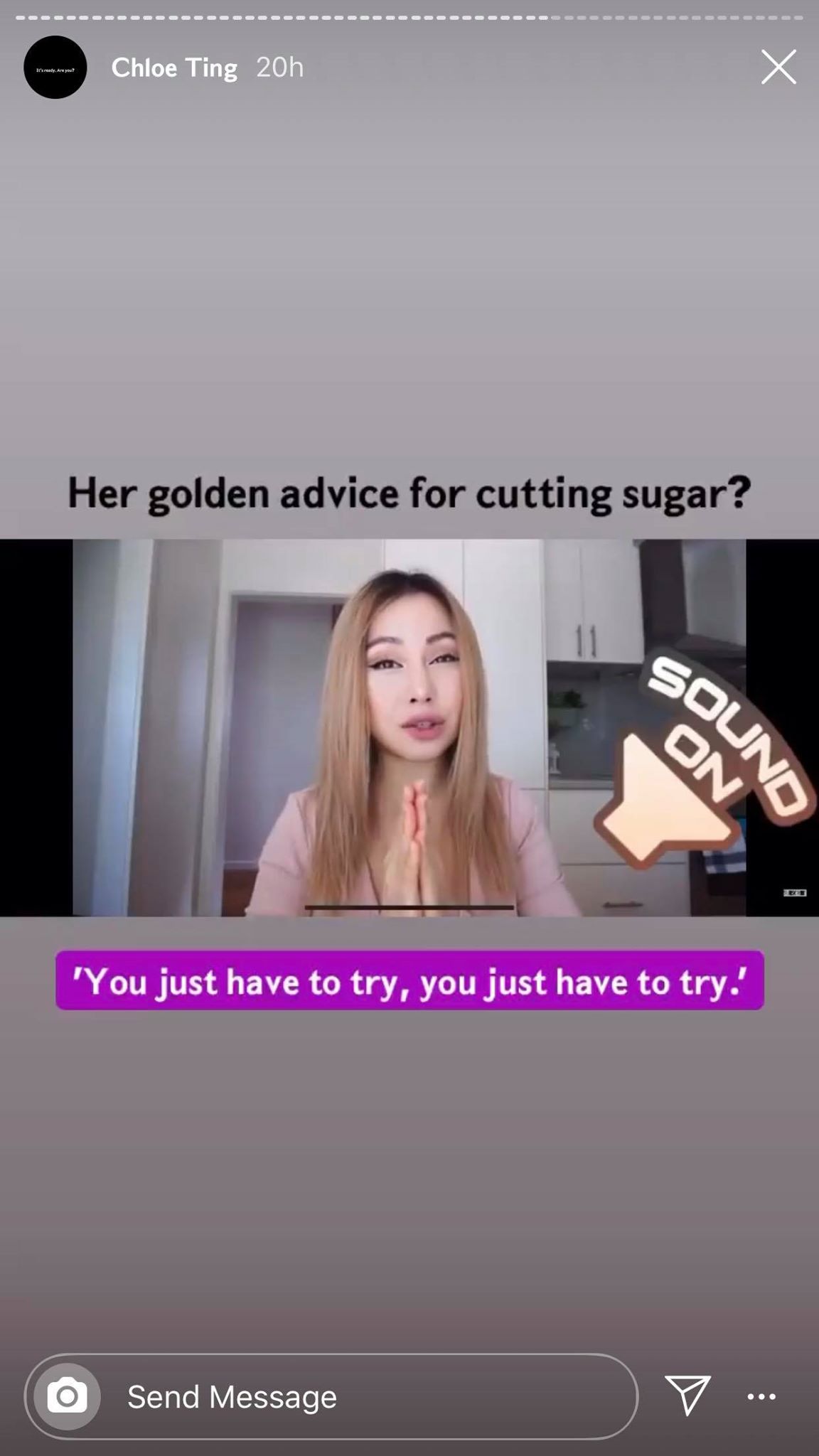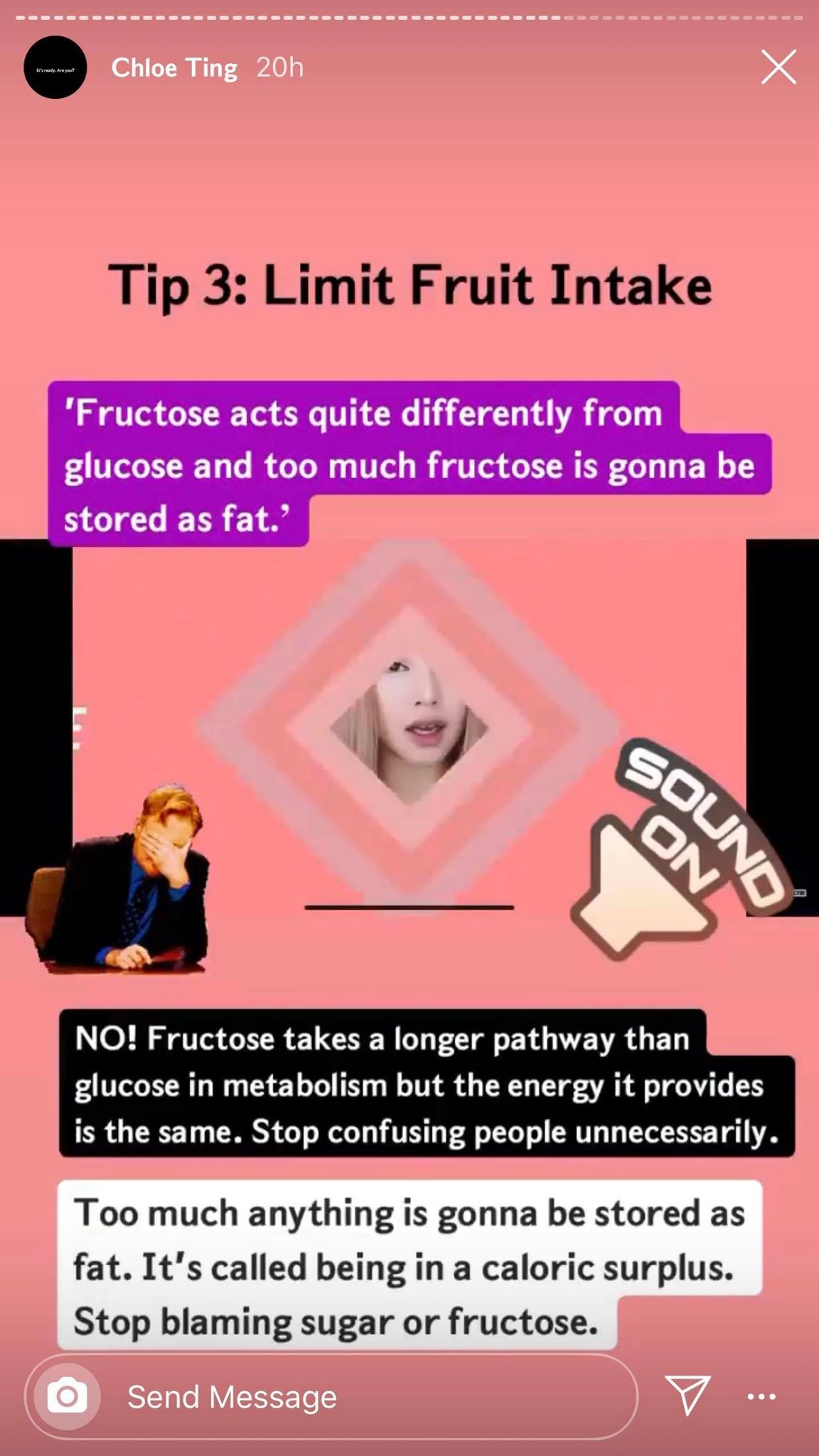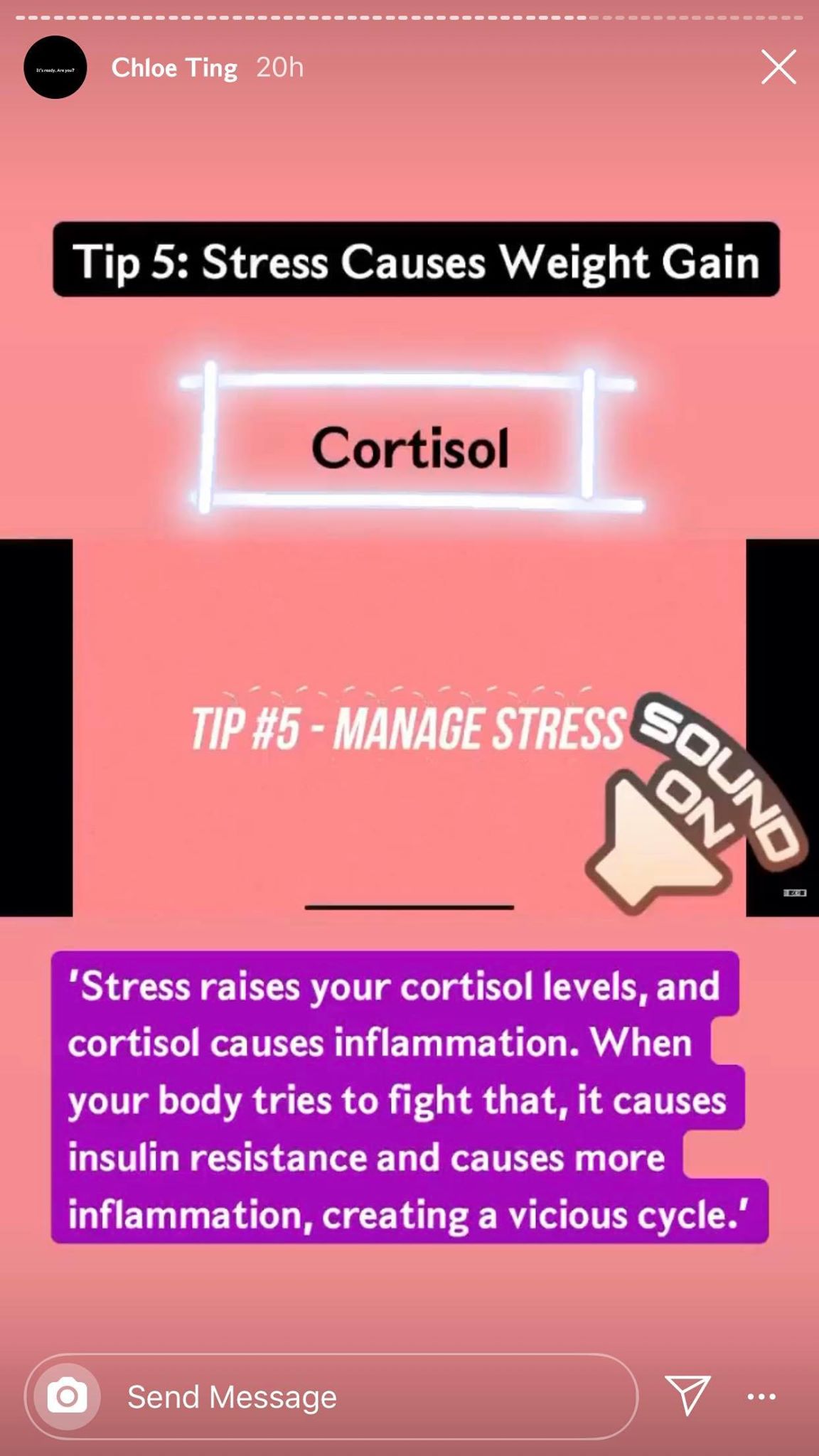 Dinokang, however, alleges that Ting was "intentionally" misleading her followers.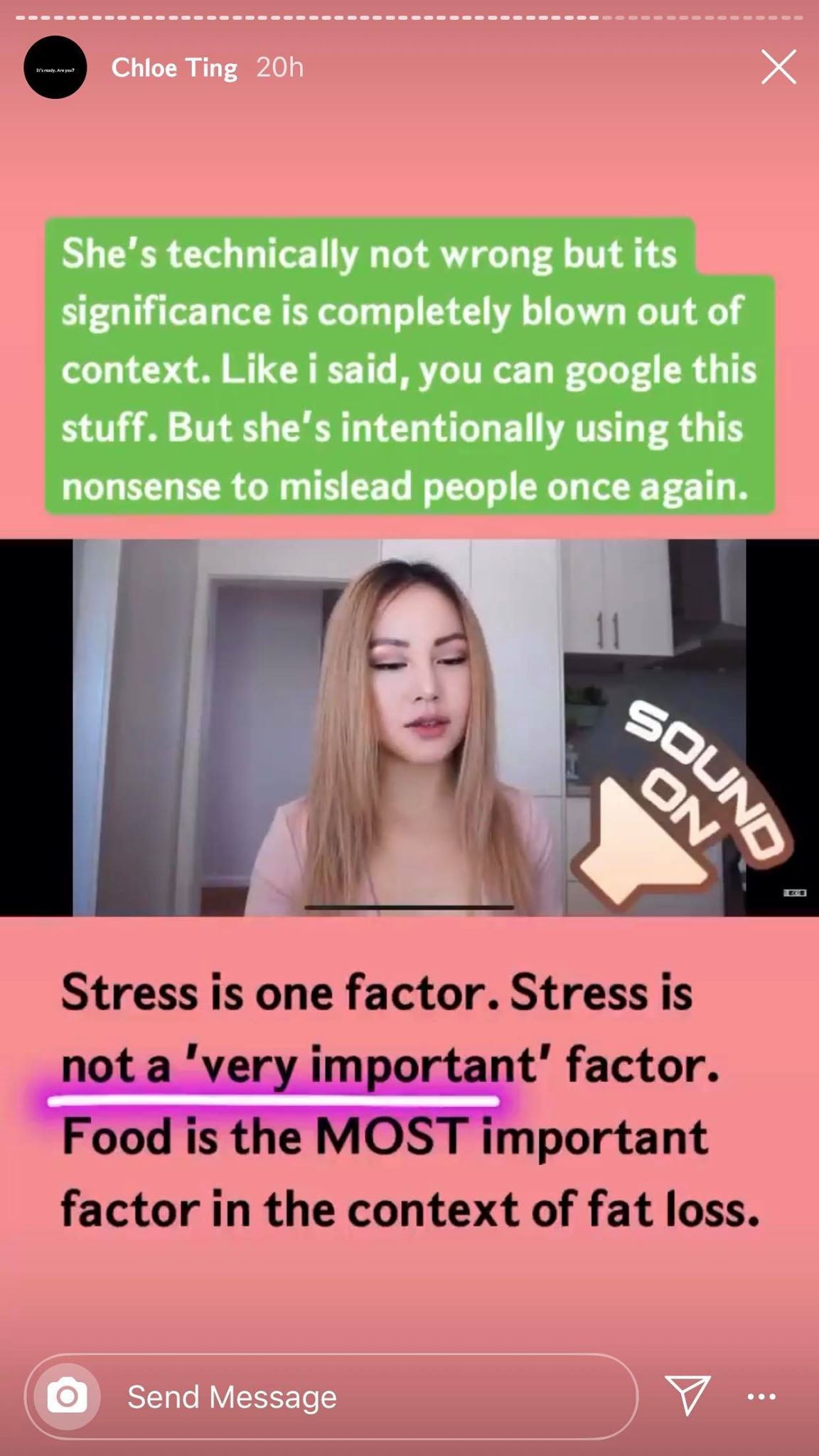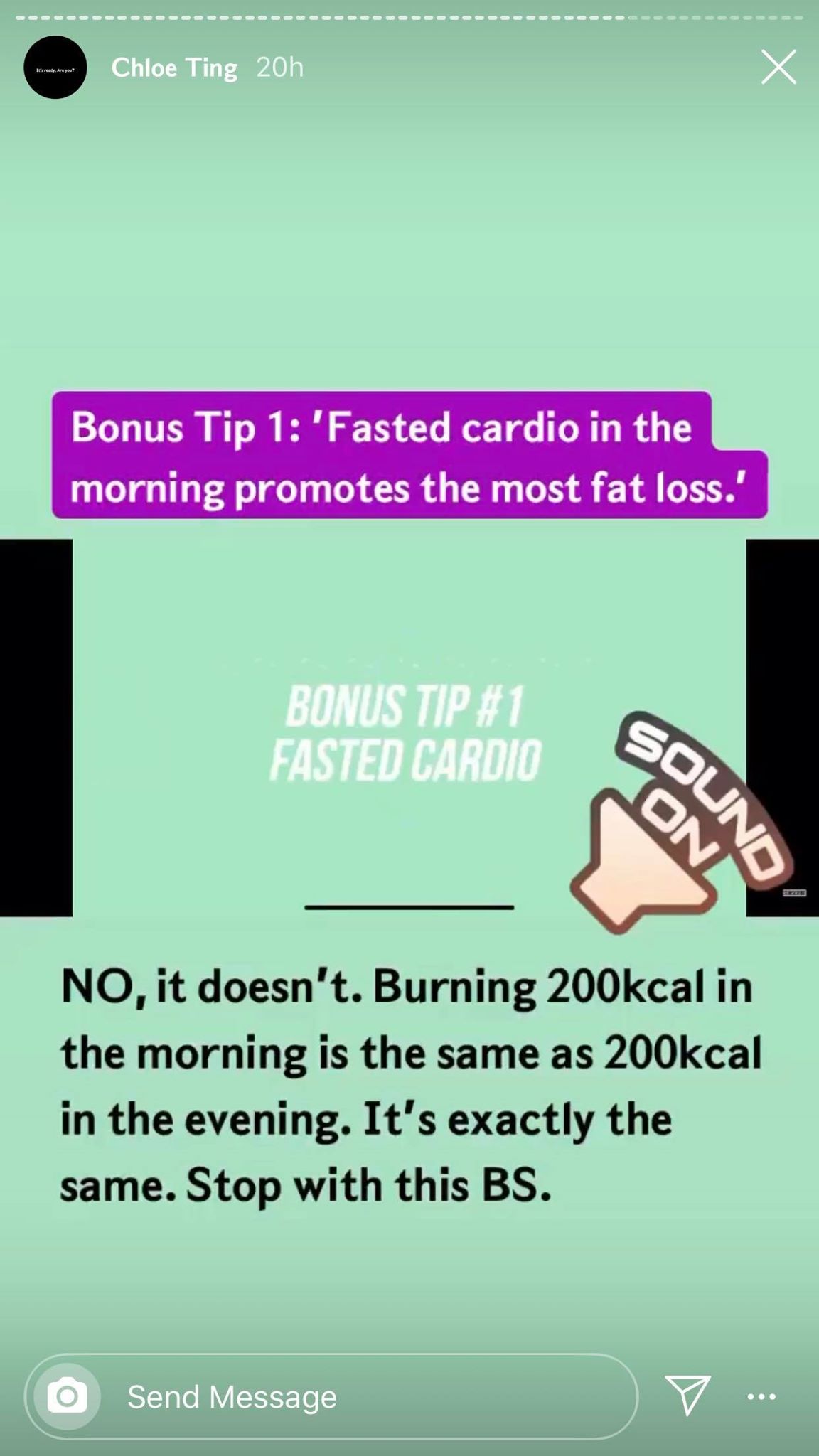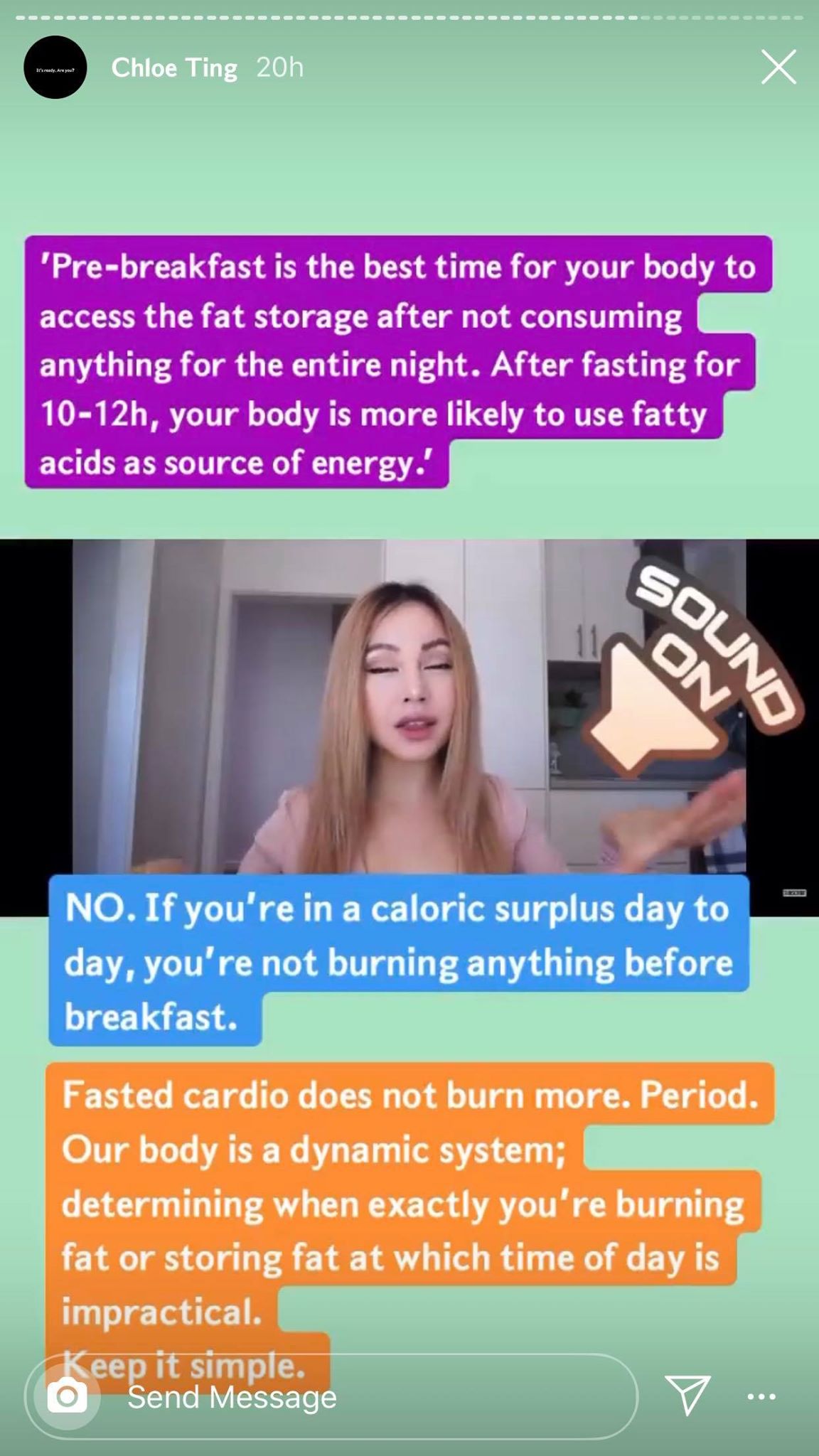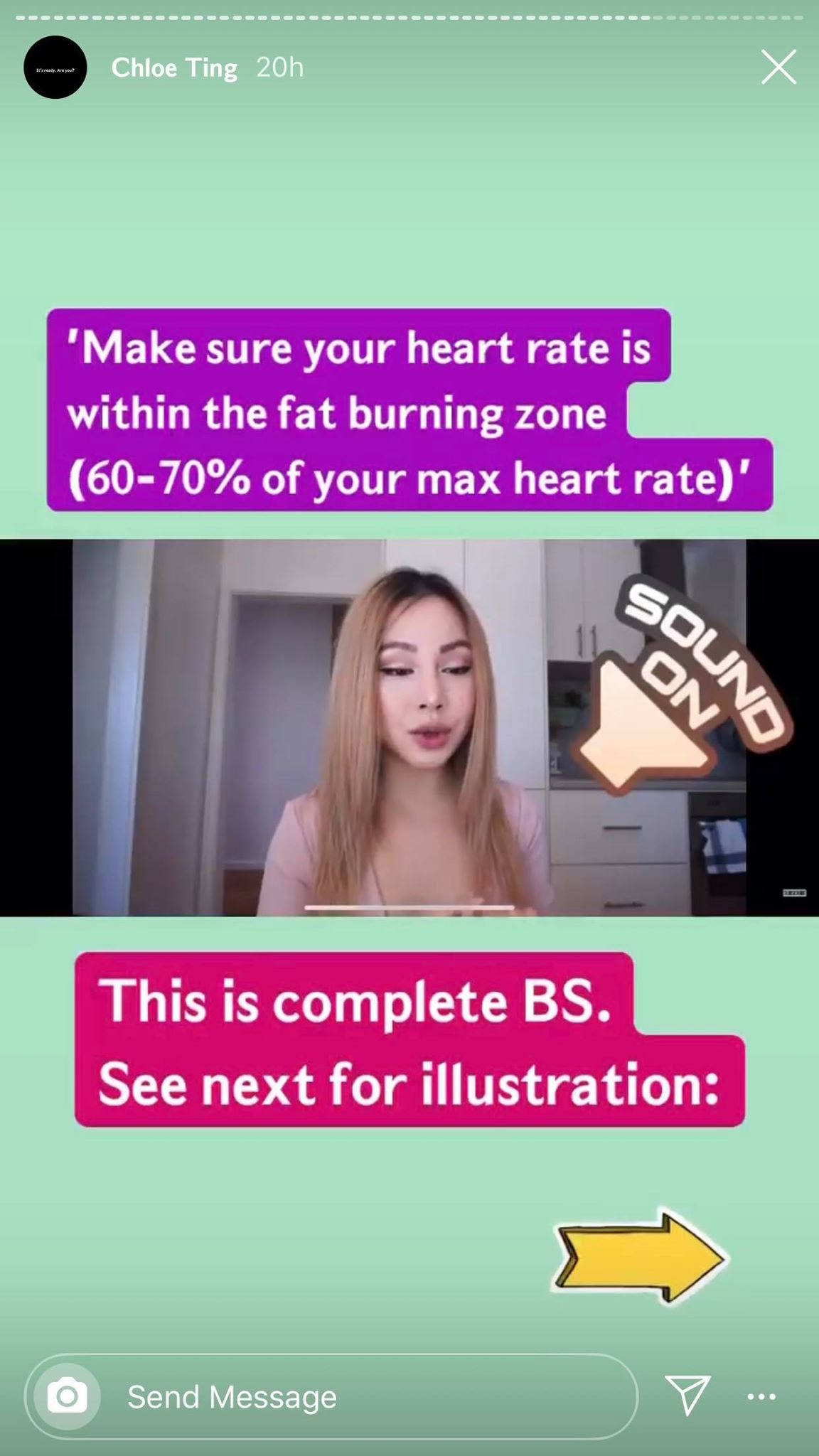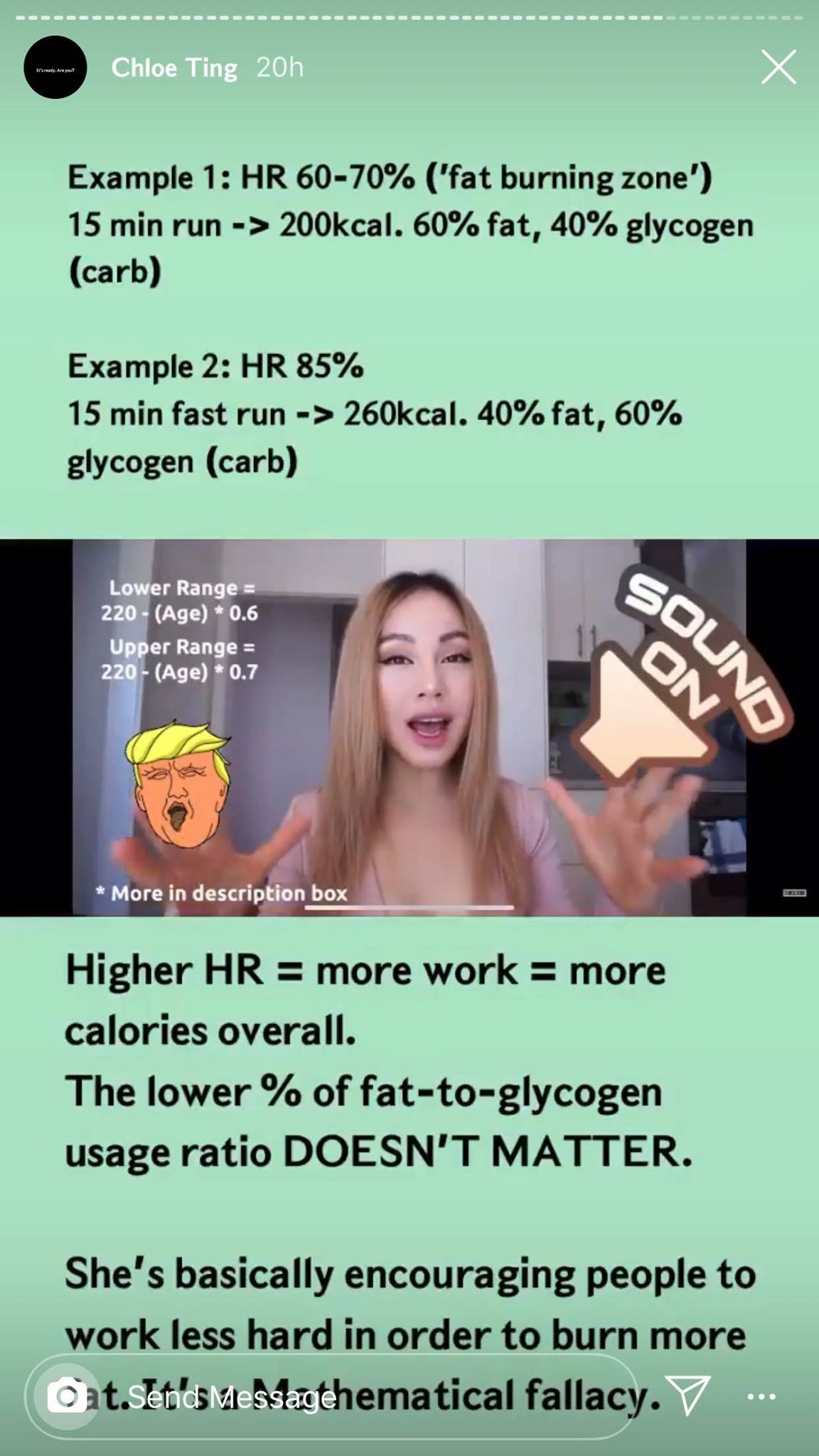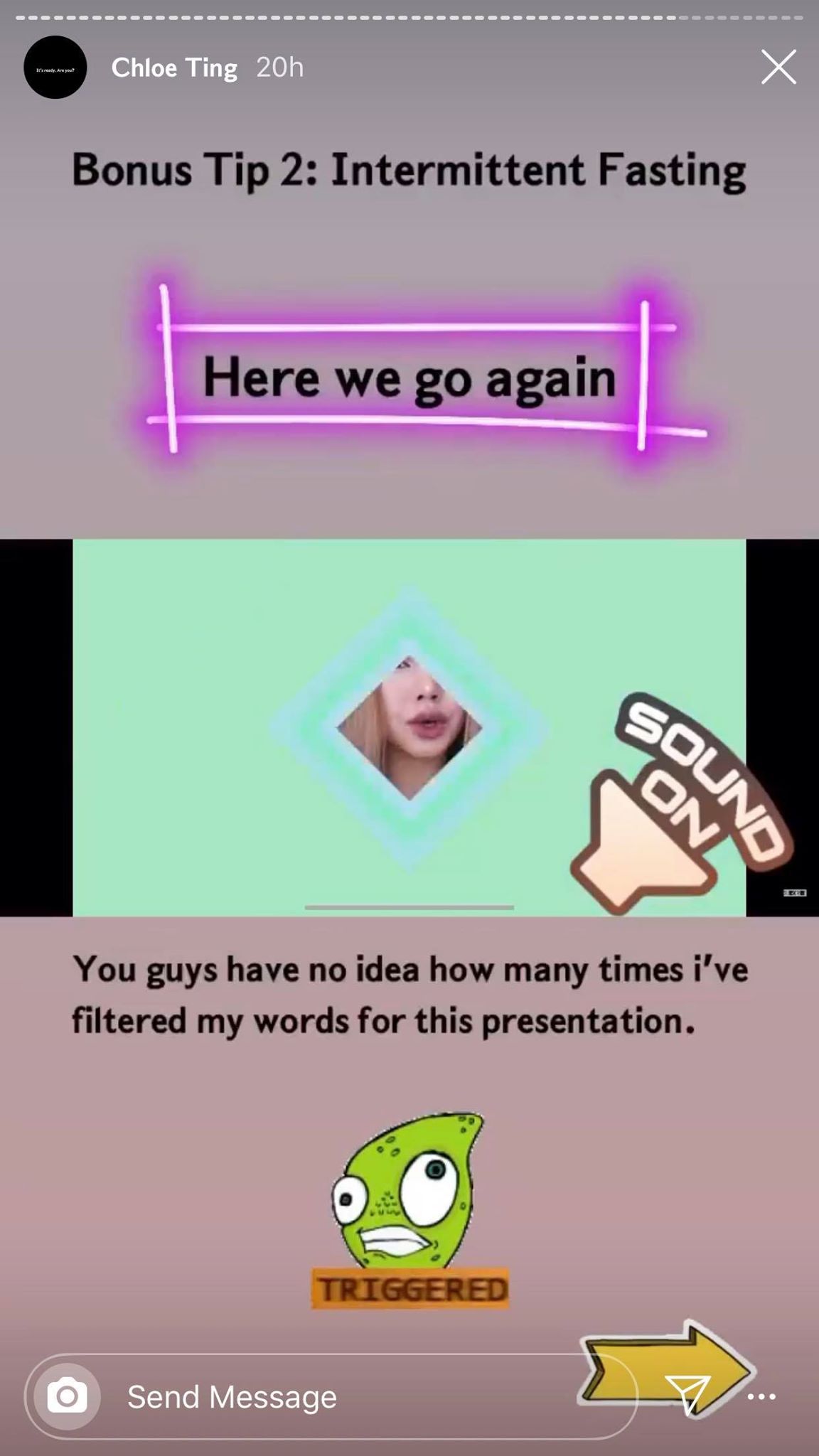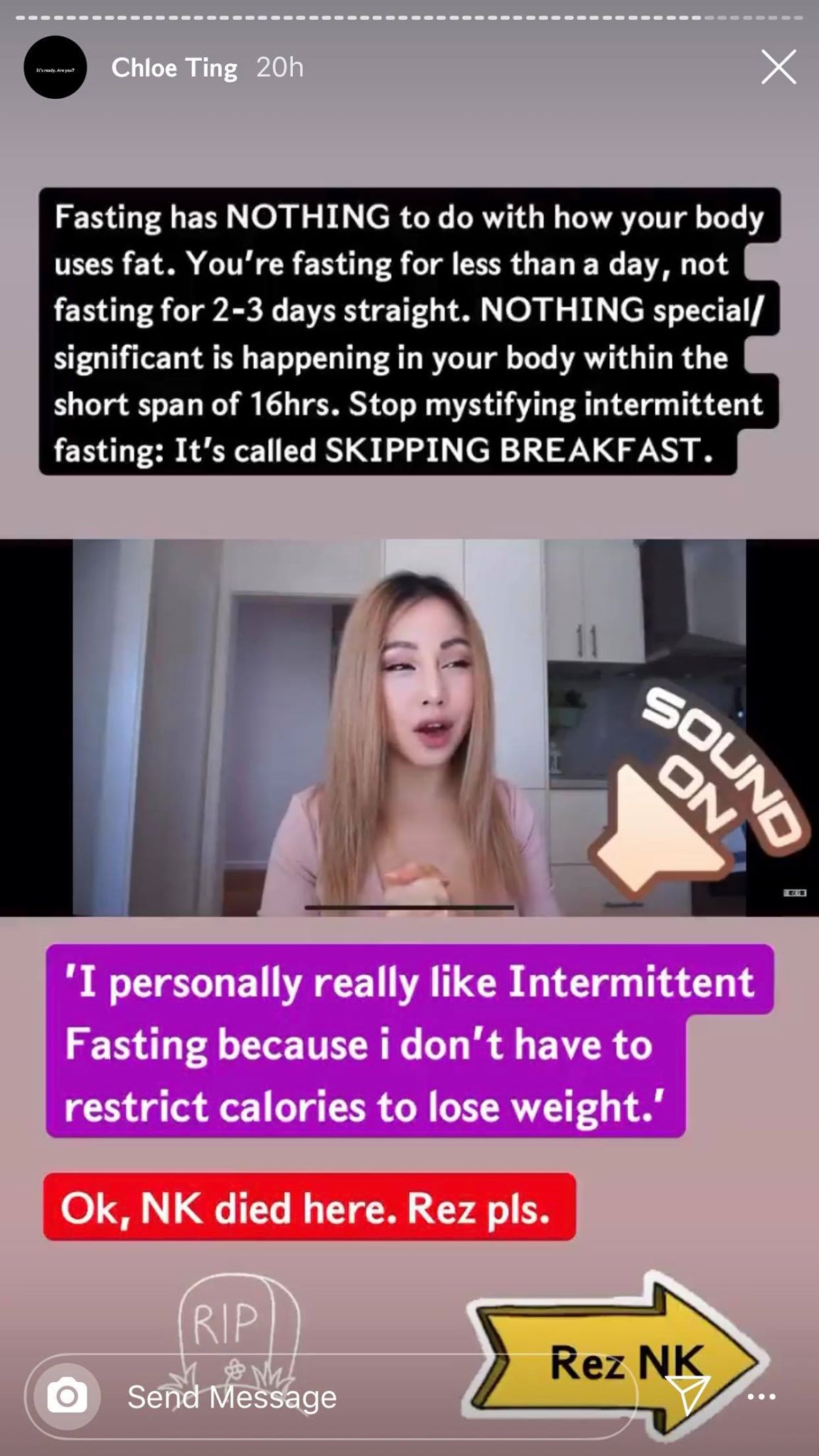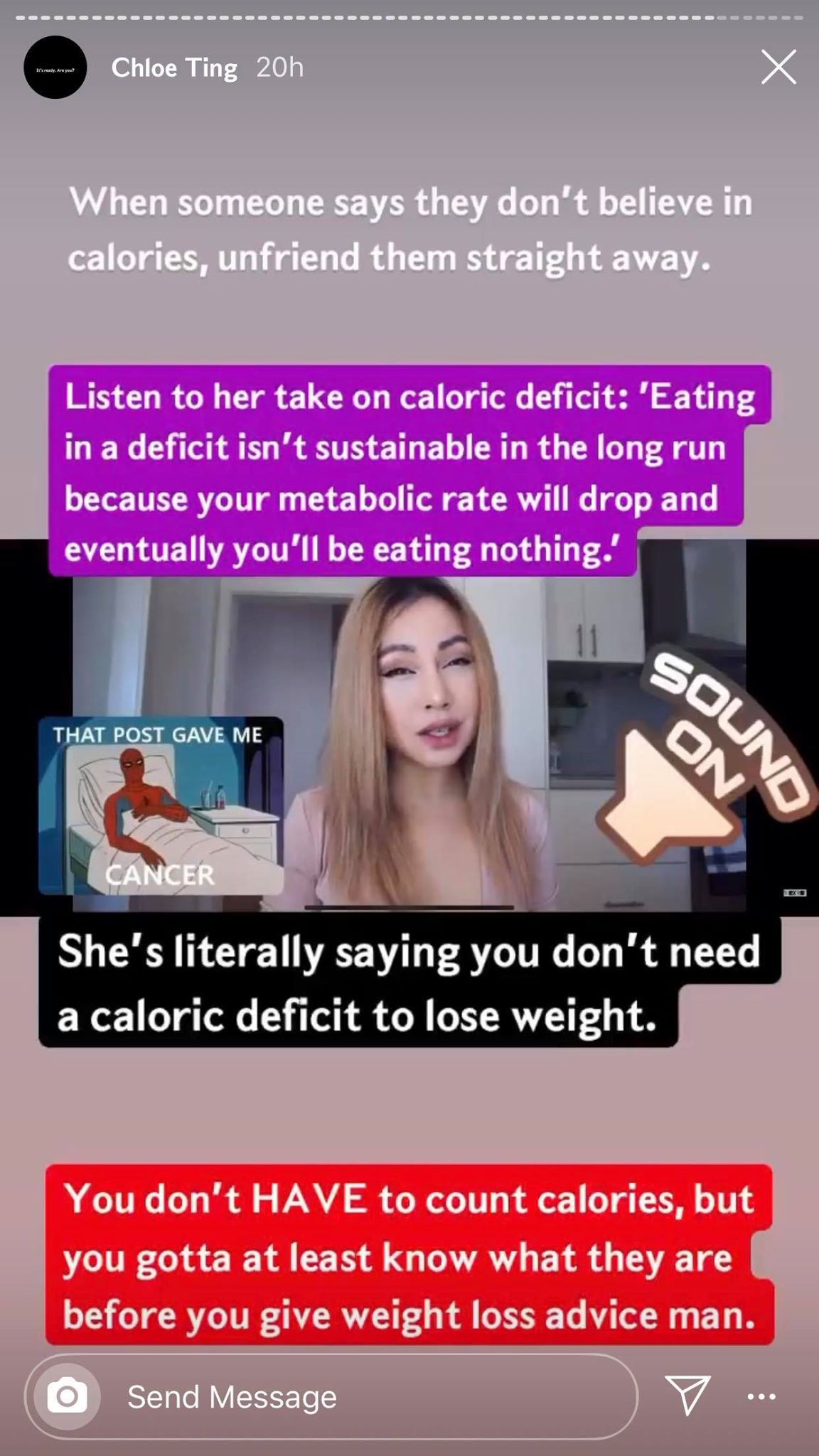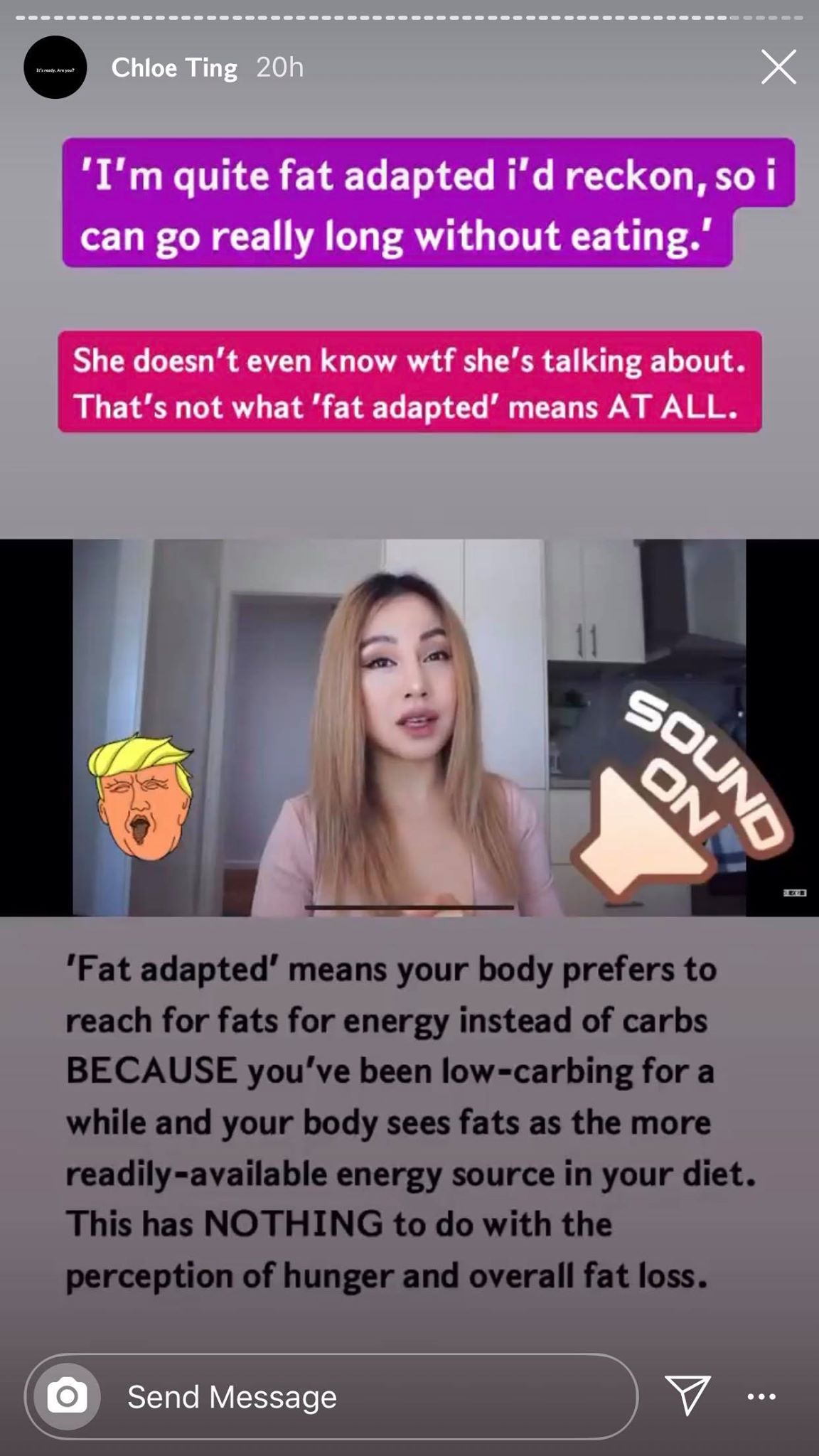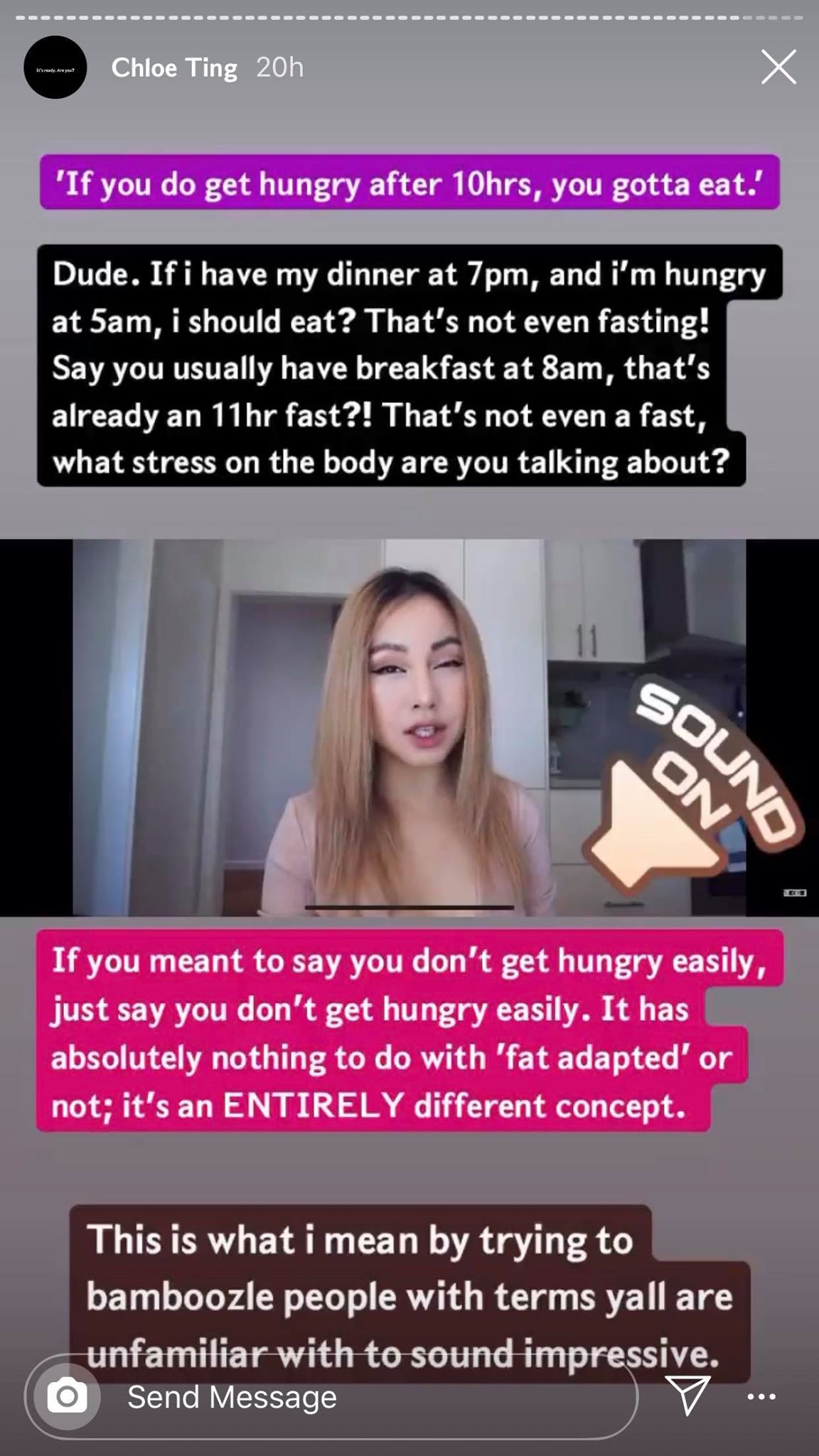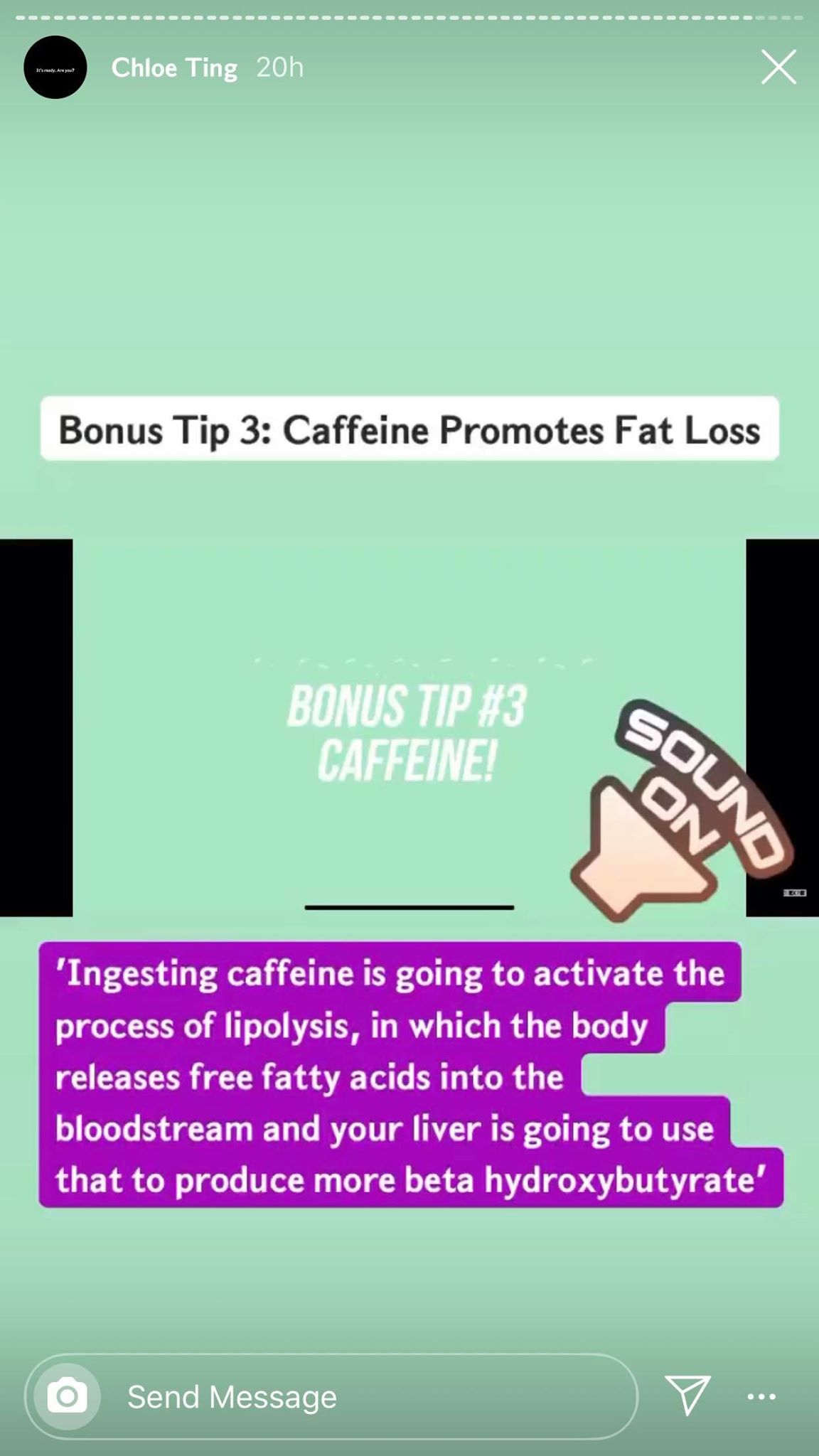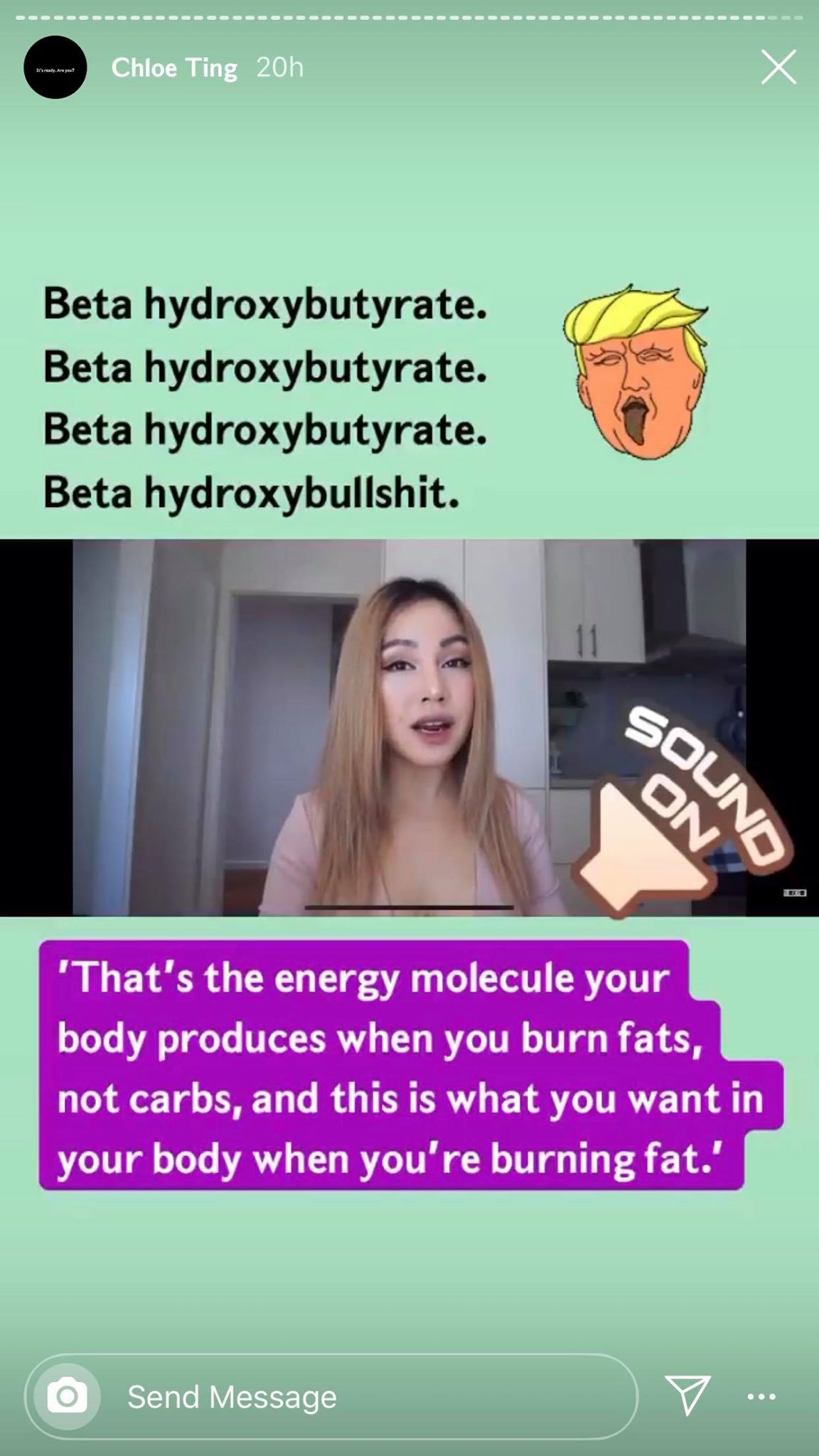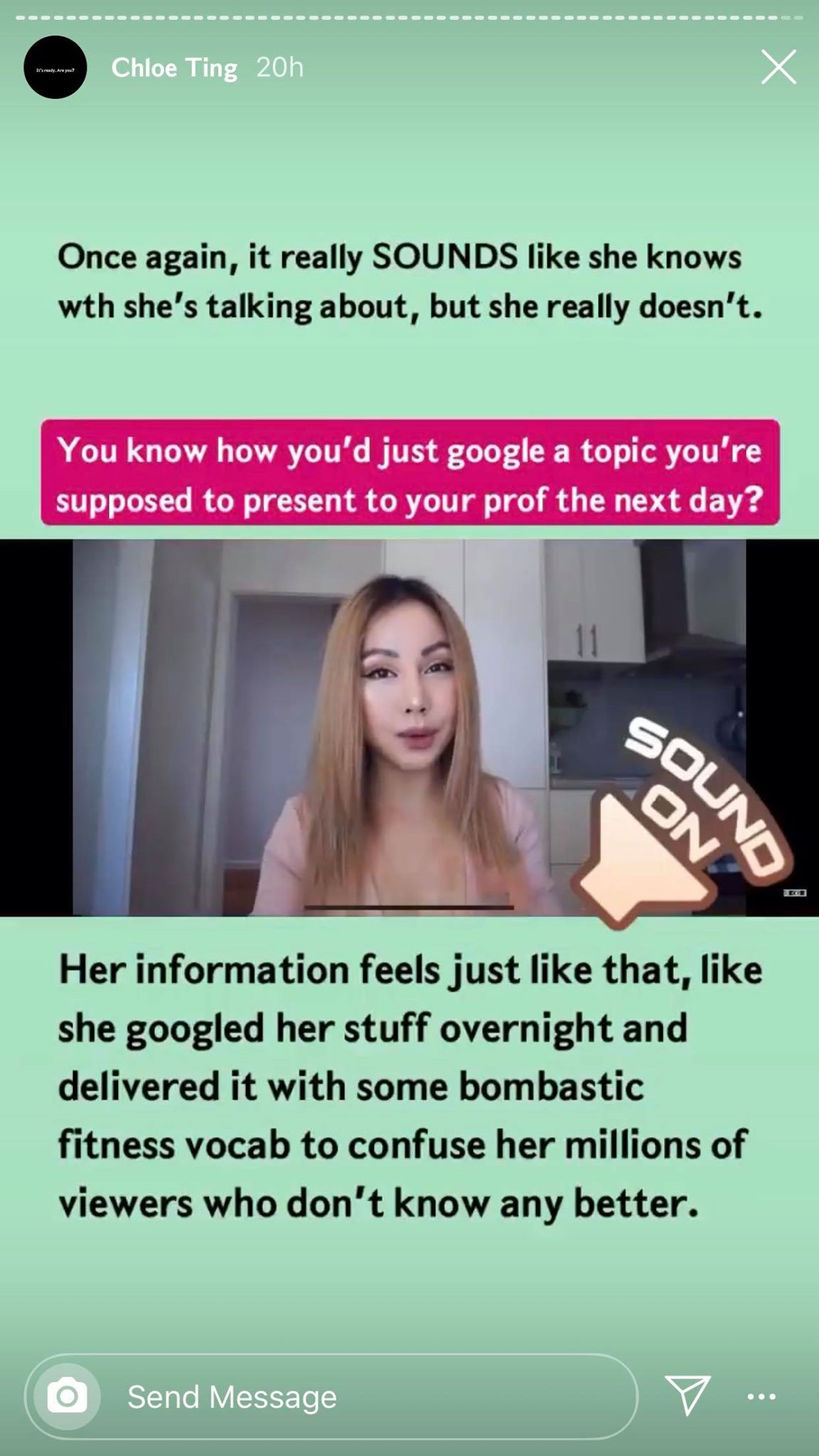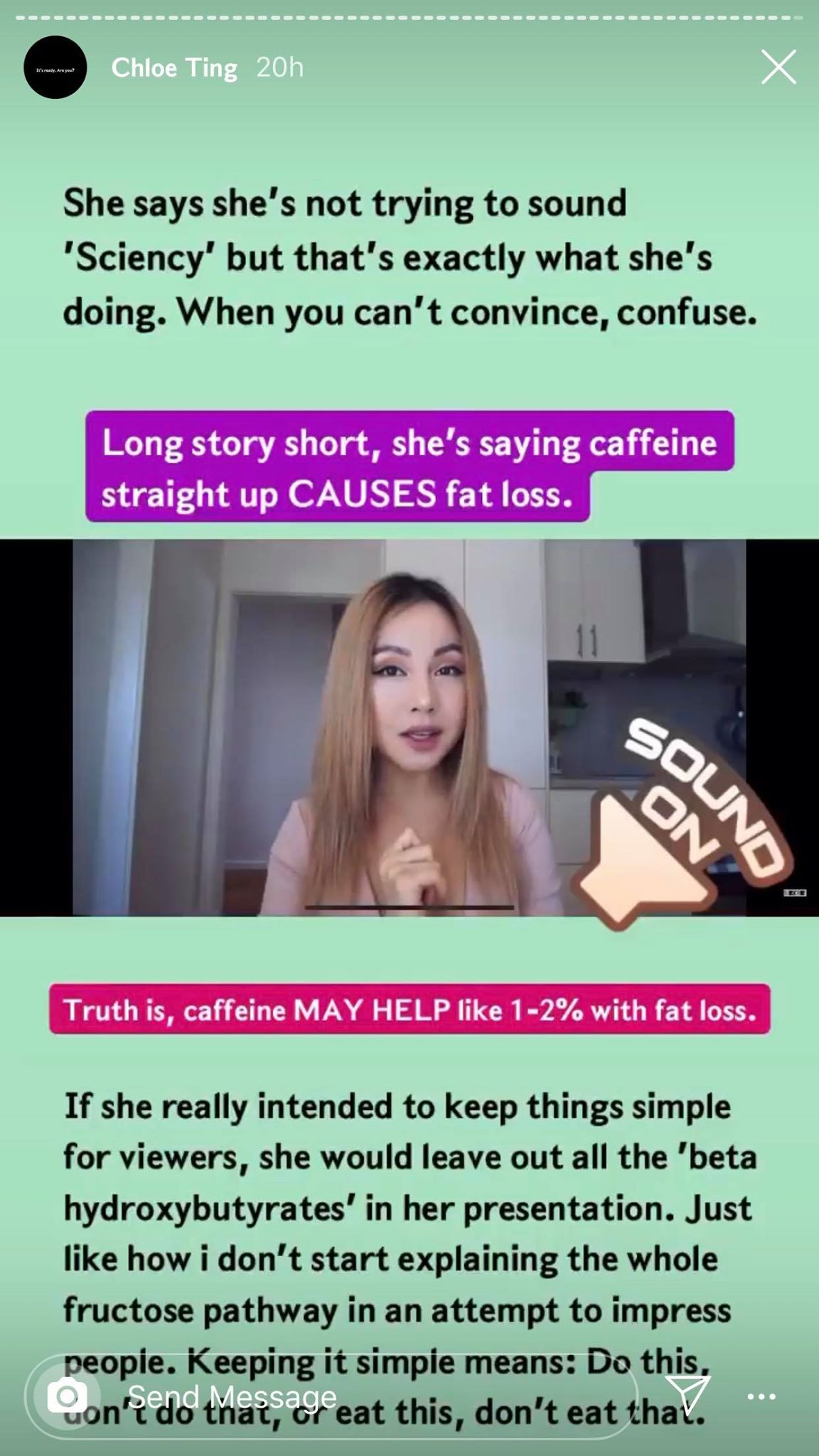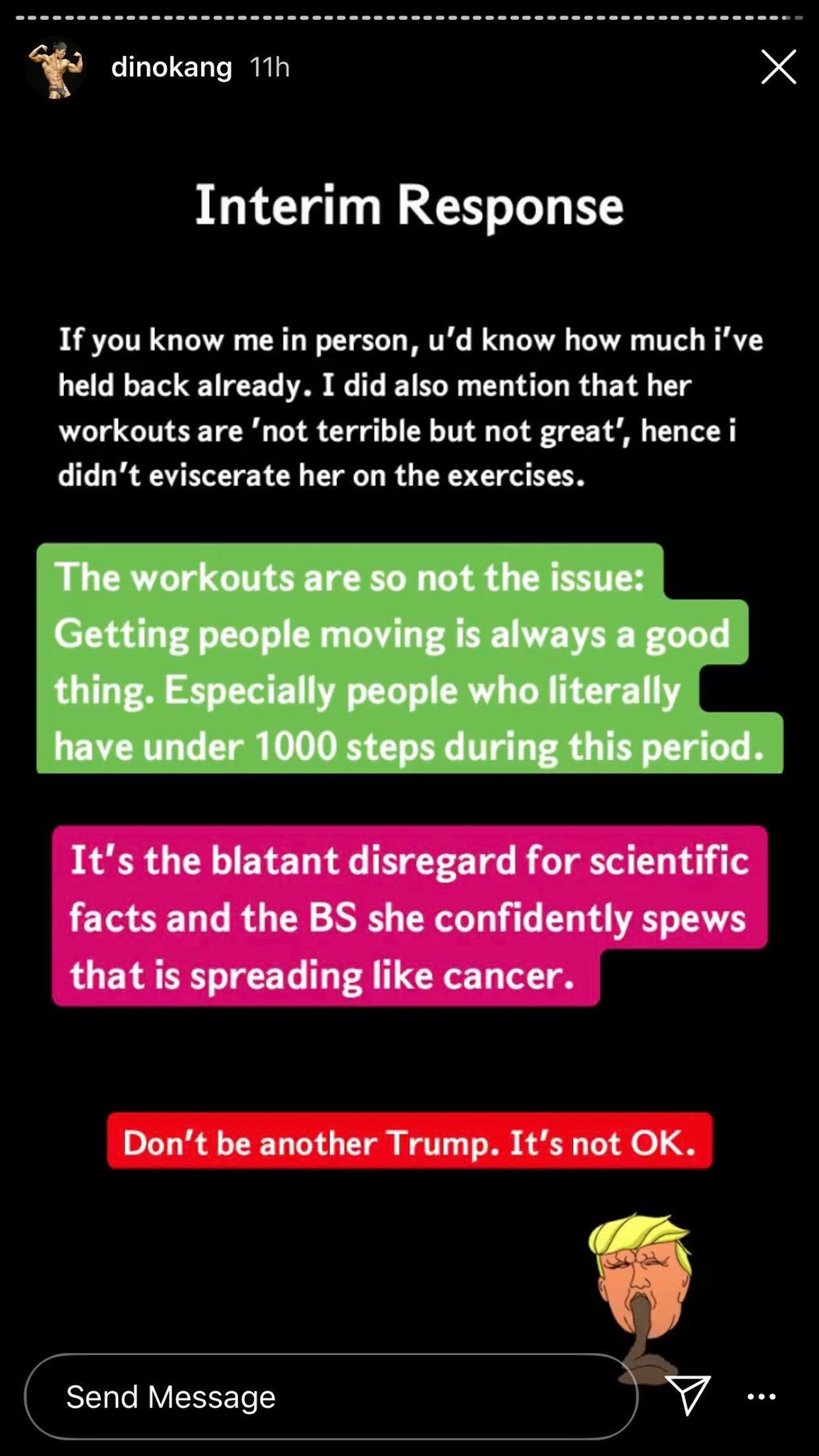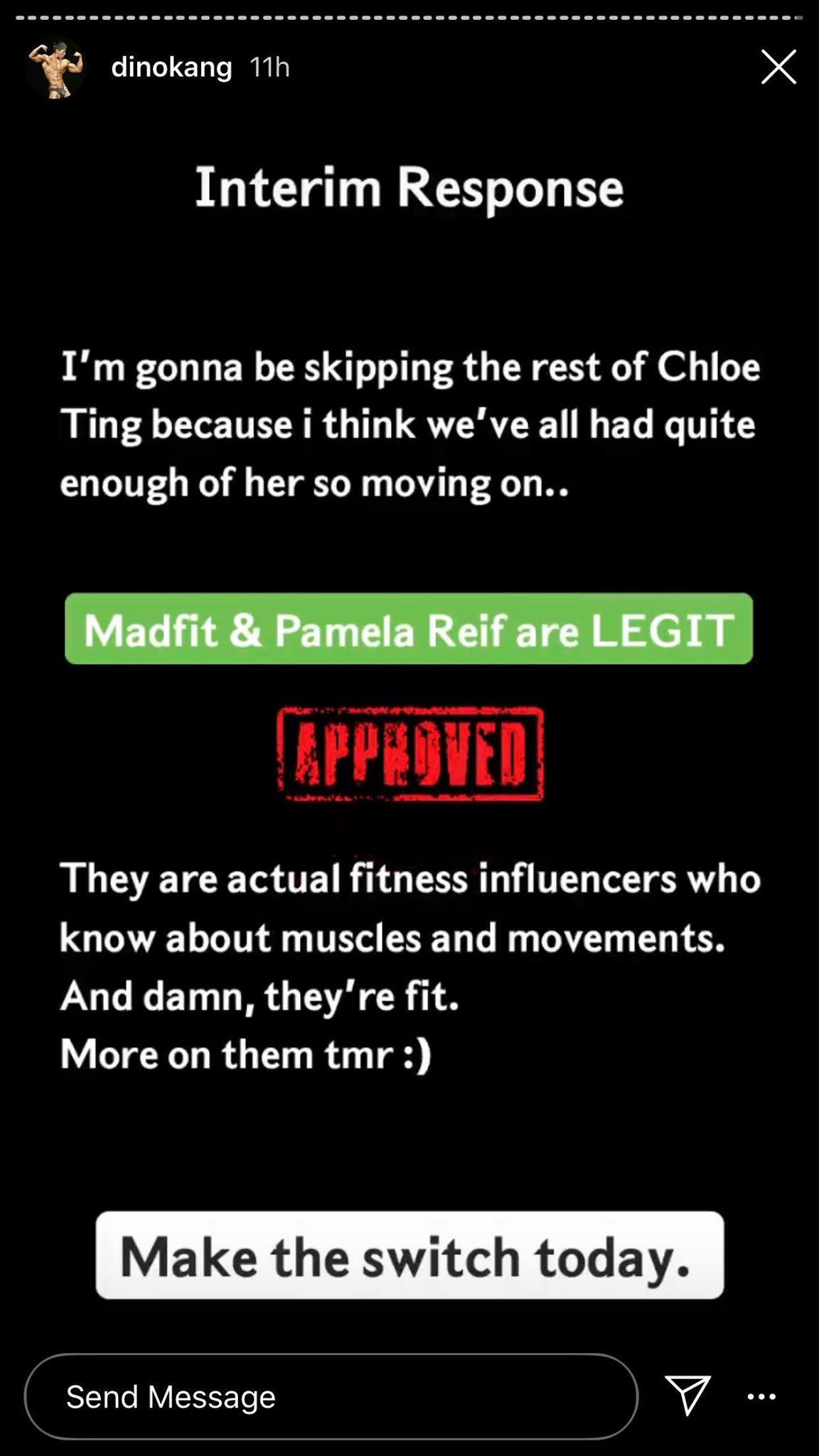 Accused of doing it for the publicity
While many have applauded dinokang for his work, a number of Ting's followers have also spoken up for her.
Besides saying that her workouts are effective for them, the followers demonstrated full understanding that her titles were "clickbait", made for the platform and SEO (search engine optimisation) purposes.
Some also said they knew that it was not possible to get abs in two weeks.
In addition, a few felt that dinokang was riding on Ting's popularity to boost his own.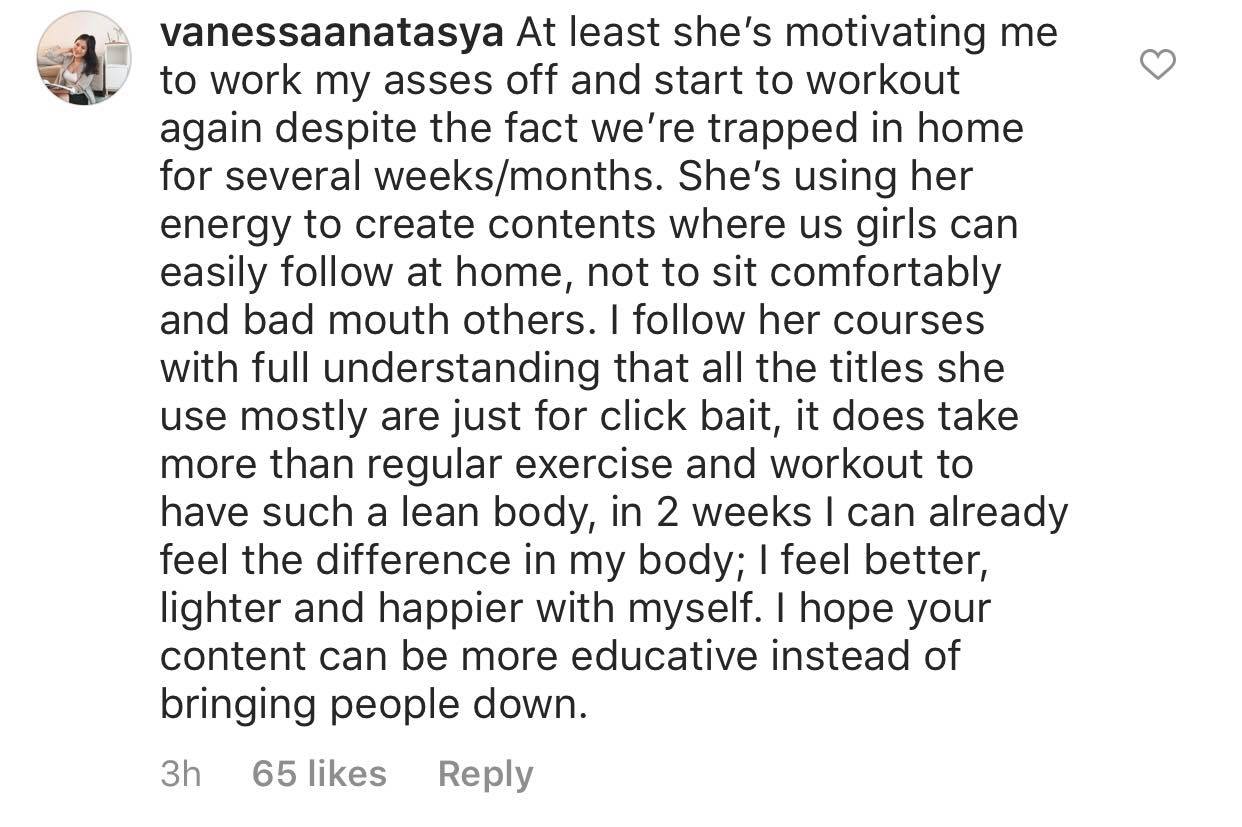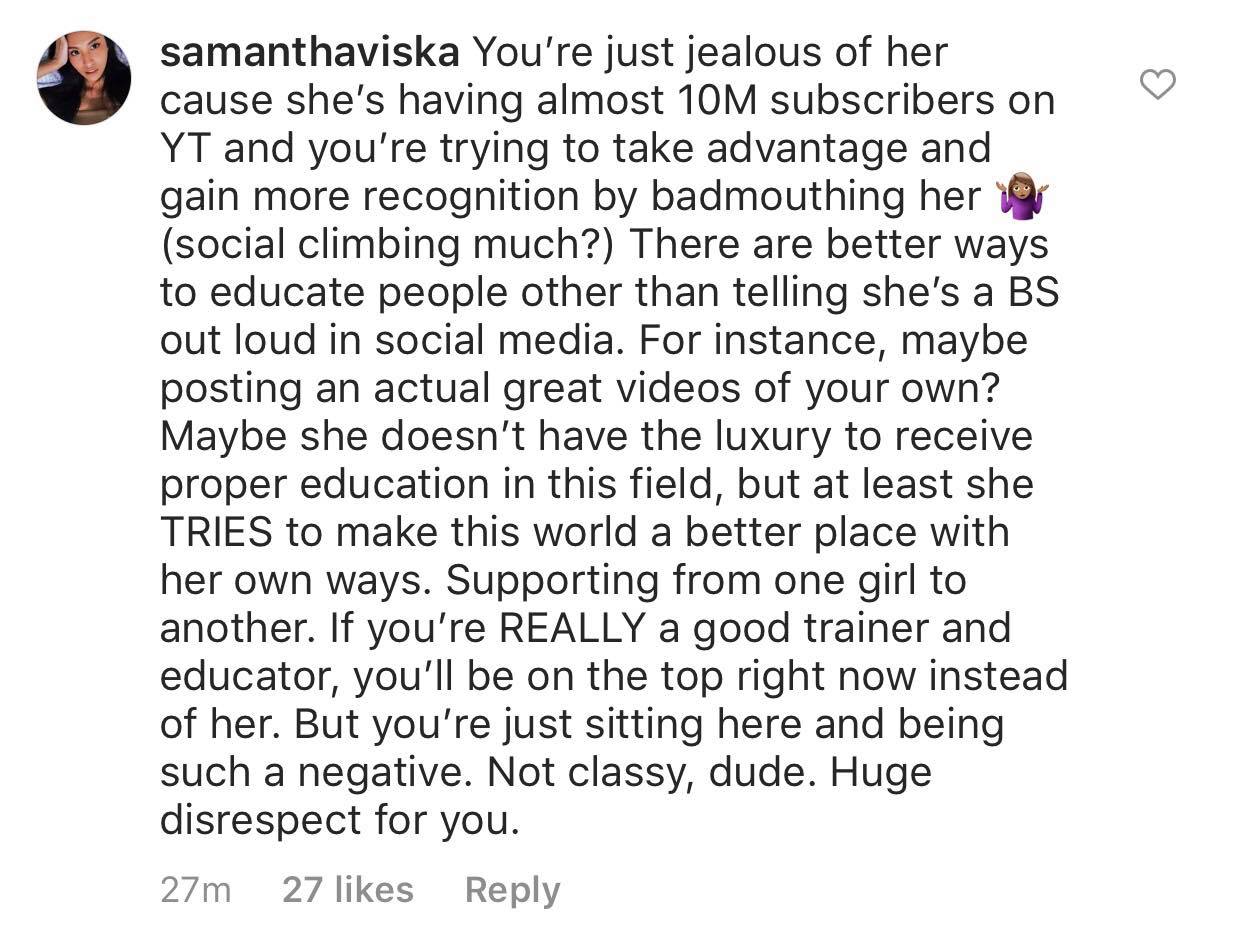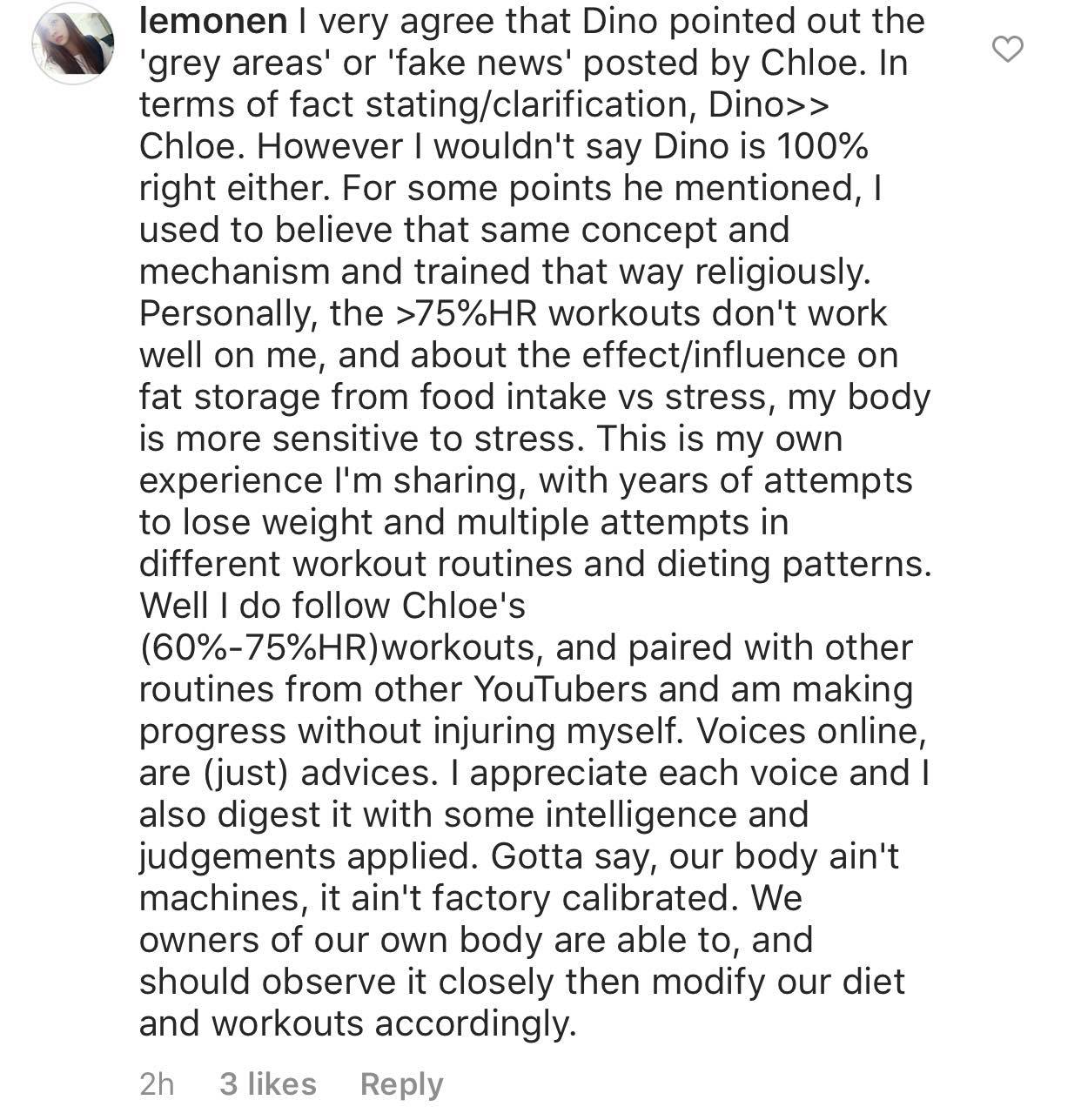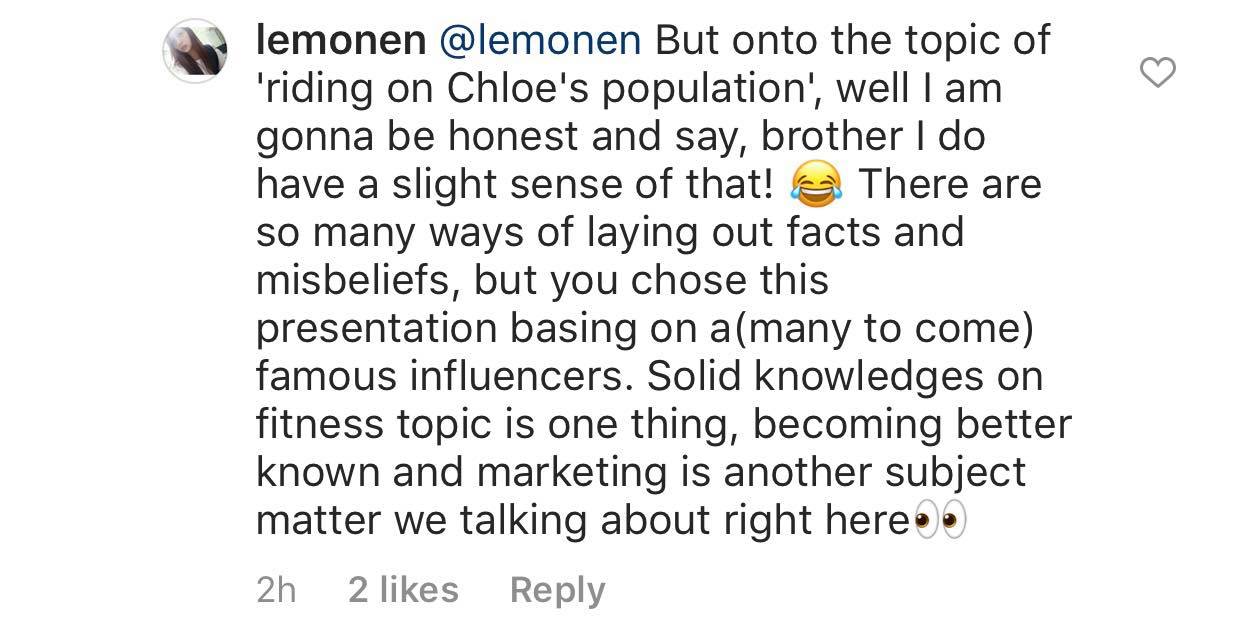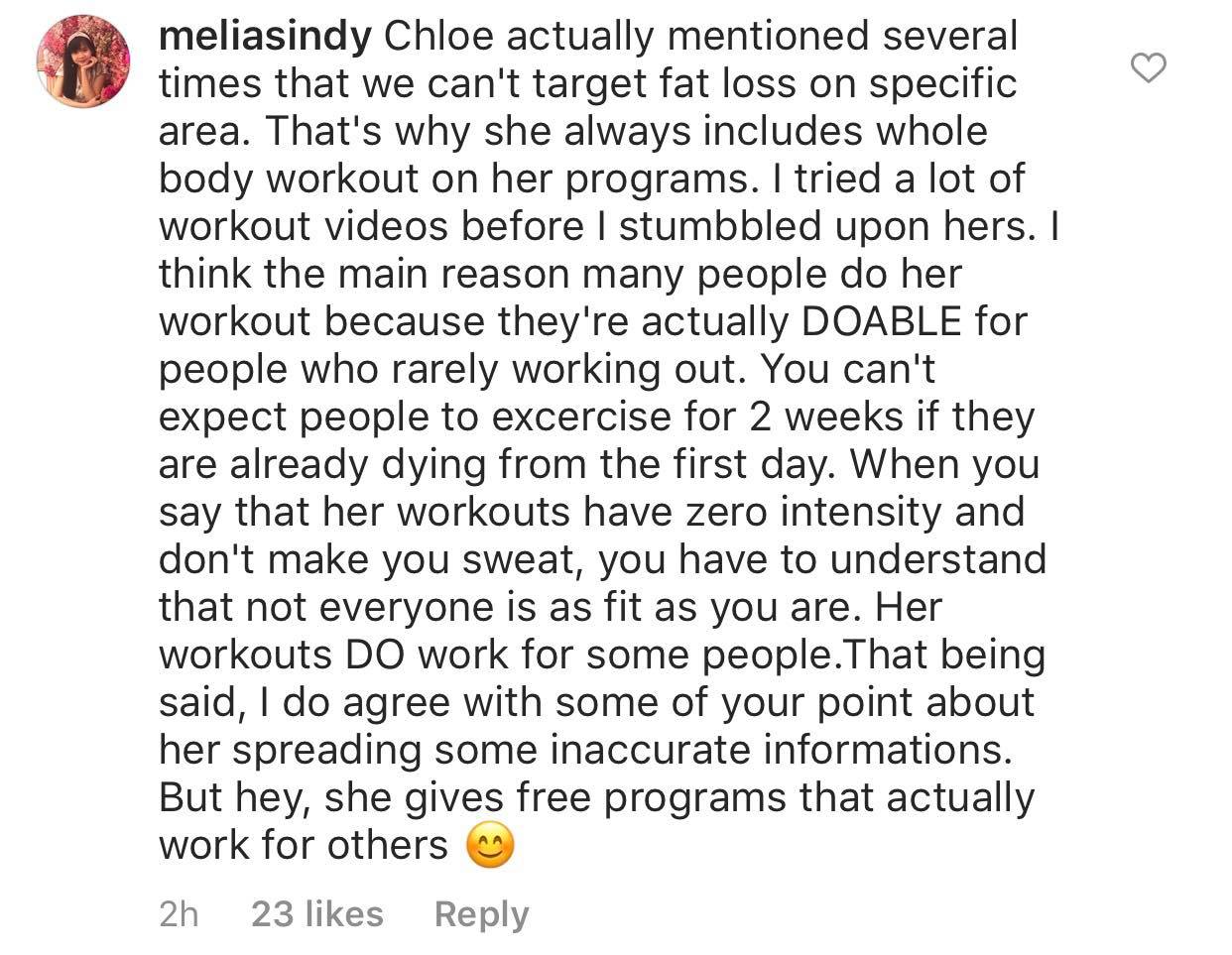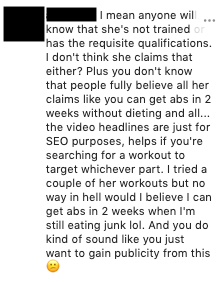 "I mean anyone will know that she's not trained or has the requisite qualifications. I don't think she claims that either? Plus you don't know that people fully believe all her claims like you can get abs in 2 weeks without dieting and all... the video headlines are just for SEO purposes, helps if you're searching for a workout to target whichever part. I tried a couple of her workouts but no way in hell would I believe I can get abs in 2 weeks when I'm still eating junk lol. And you do kind of sound like you just want to gain public"
The hashtag #chloetingchallenge on Instagram yields various successful results:
Other YouTubers have also tried out Ting's videos:
One reviewer, however, said that she didn't lose as much weight as she should have due to her diet:
At the time of writing, Ting has not responded publicly to dinokang's Stories.
Top image via @Dinokang and @chloe_t on Instagram
If you like what you read, follow us on Facebook, Instagram, Twitter and Telegram to get the latest updates.