A beached dwarf sperm whale in Bali was reportedly chopped up for its meat and oil by local residents, according to the Jakarta Post.
At the time of the carcass' discovery by the Denpasar Coastal and Marine Resources Management Center (BPSPL), parts of the whale were found to have been removed.
In a video circulated online, about six men were seen dragging the wounded whale that was tied to a bamboo pole.
*Graphic warning*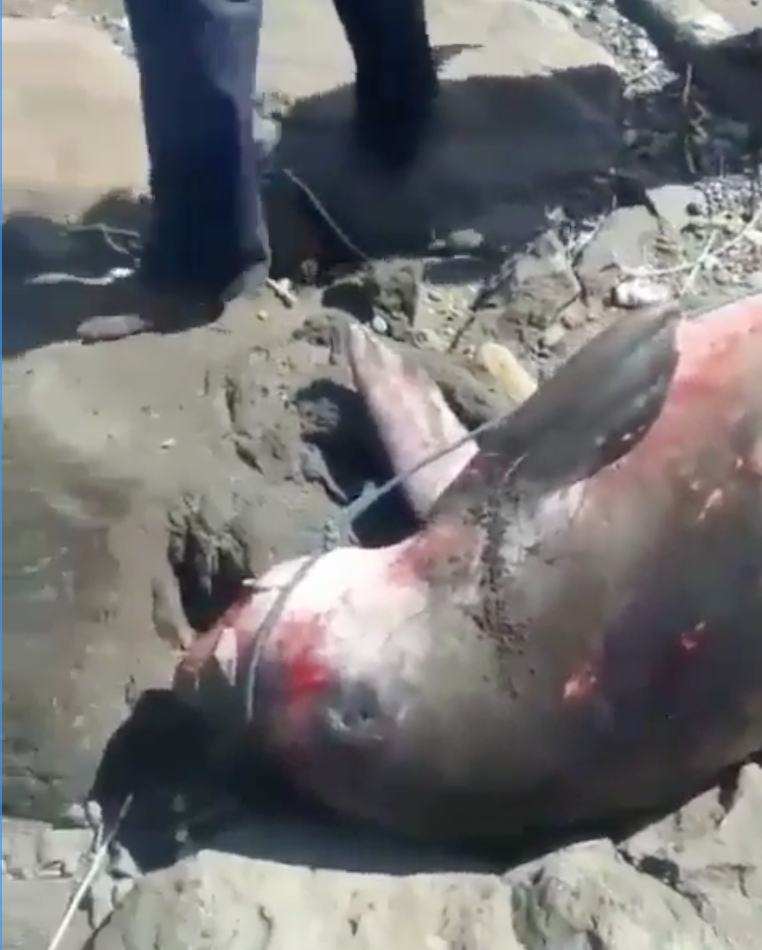 The bloody carcass were discovered on Lembeng Beach, in Ketewel, Gianyar, which is on the south of the island, the New Straits Times (NST) further reported.
The incident happened on June 18 and the whale was likely to have been separated from its pod.
Locals did not know it was protected
Both media further reported that the locals who chopped up the whale did not know it was a protected species.
They have since written an apology for their actions and promised not to commit the act again.
Should they do so, they will face charges, the head of BPSPL, Permana Yudiarso stated.
The agency has since recovered the rest of the remains.
Protected species
The whale is a protected species in Indonesia since 2018 under a decree by the country's Environment and Forestry Ministry.
The species is common to the sea off the southern part of Bali, and usually reaches a length of over 2.5 metres, with a weight of over 250 kilograms.
With regard to the conservation status of the dwarf sperm whale, it is currently unclear, as no estimate of the species' population has been made thus far.
The BPSPL will continue to educate residents of the coastal areas of Bali about the protection of marine wildlife.
Top image screenshots from @infogianyar_ Instagram
If you like what you read, follow us on Facebook, Instagram, Twitter and Telegram to get the latest updates.