The Circuit Breaker has been tough on many businesses.
One of these businesses is a flower kiosk run by one Rohaizat, together with his partners Siti Shahida and Abu, at a cemetery.
The plight of their business was highlighted by Senior Parliamentary Secretary for the Ministry of Home Affairs & Ministry of Health, Amrin Amin in a Facebook post today (May 21).
"It's a tradition to visit the graves of our loved ones during Hari Raya. Because of Covid-19, grave visiting is not allowed to restrict social congregation at cemeteries and so Rohaizat can't sell to anyone from the cemetery kiosk," said Amrin.
According to Amrin, Rohaizat and his partners had pre-ordered around S$2,000 worth of flowers in anticipation of the Hari Raya demand.
"He has a grave problem," said Amrin.
Flower kiosk goes virtual
Amrin said that he worked with Rohaizat and arranged for him to offer a special service.
Families who cannot visit their relatives' graves this Hari Raya can book Rohaizat's services – he will lay flowers on graves and do basic grave cleaning on their behalf.
They can do so by contacting Rohaizat at 8488 7254.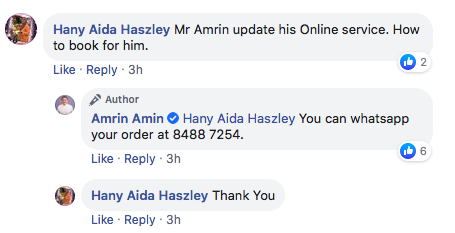 While grave visiting is currently not allowed, the National Environment Agency and the Ministry of Trade and Industry have given this arrangement their go-ahead.
"I'm glad things are working out for him. Rohaizat reminds me never to give up, keep innovating and trying. Hope will bloom," said Amrin.
A couple of Facebook users also praised Rohaizat for his tenacity: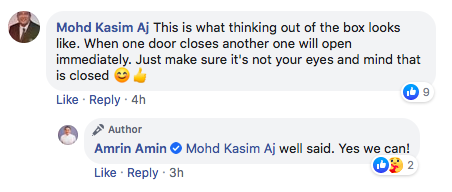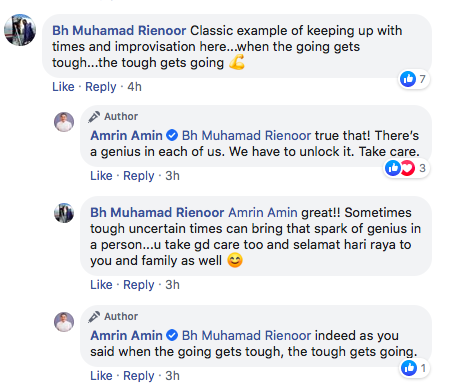 You can read his Facebook post below:
Top image via via Amrin Amin on FB.
If you like what you read, follow us on Facebook, Instagram, Twitter and Telegram to get the latest updates.