Before starting National Service (NS), Nicholas Goh had no clue how vital the sea was to Singapore.
Unbeknownst to the past-version of Goh, Singapore receives 99 per cent of its rice and 84 per cent of its fish imports by sea.
Now a third sergeant serving in the Republic of Singapore Navy's 182 Squadron, the 22-year-old is one of 23 personnel you'll find on board the RSS Sovereignty.
The RSS Sovereignty takes part in the Navy's daily operational patrols to deter and prevent maritime threats alongside other maritime security agencies.
And in an email interview, Goh said that the Covid-19 pandemic had reinforced the importance of maritime security, giving it "more meaning".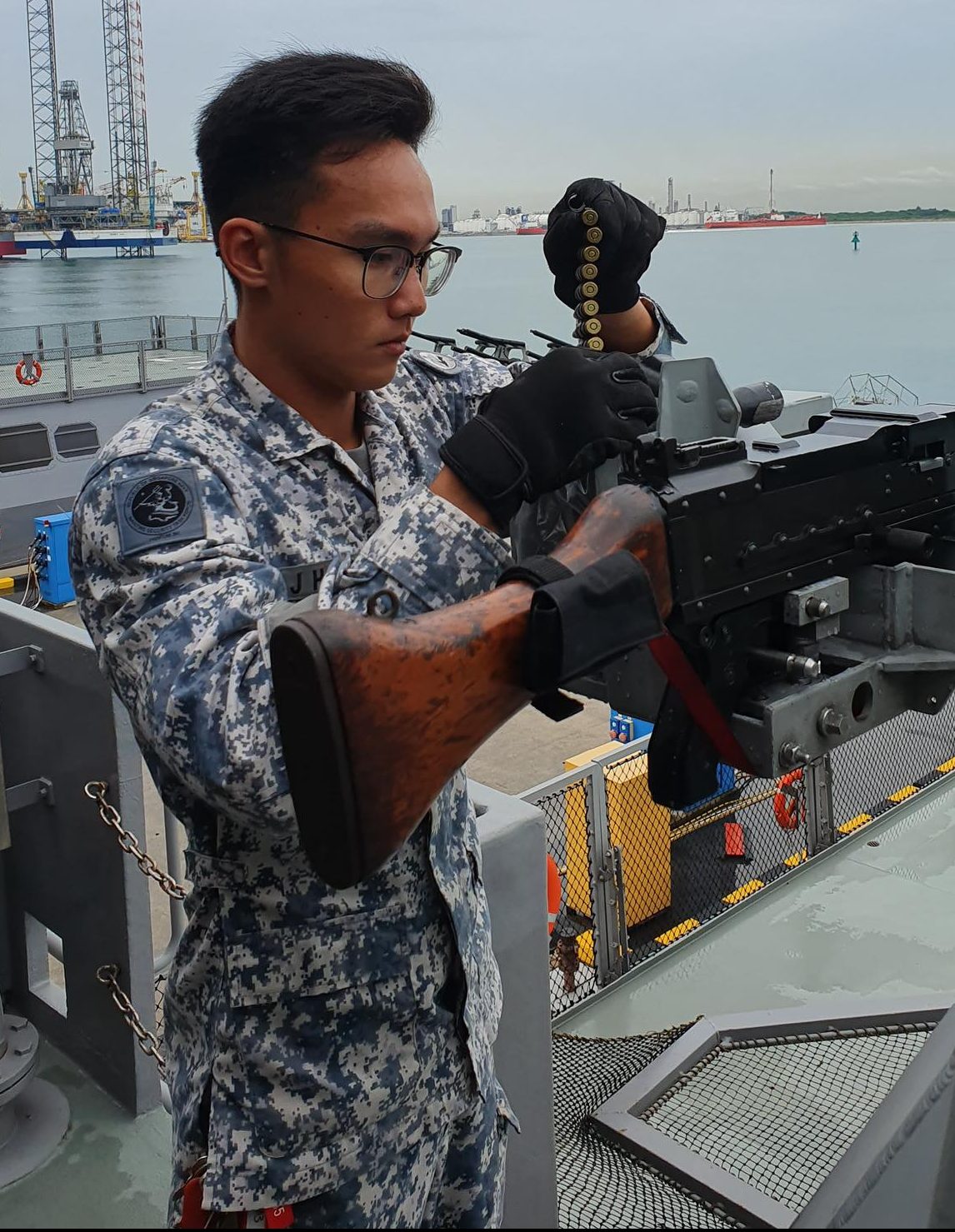 Defending Singapore's food supply
With the epidemic seeing several incidents of panic buying at supermarkets, it is clear that the availability of staple (and sometimes luxury) groceries has become a salient issue for Singaporeans.
"I guess many Singaporeans are also now seeing how our way of life depends on the goods that are carried by the sea," he said.
"Maintaining our maritime security is essential," said Goh's commanding officer, Major Jagatheesh Krishnan.
"Because for food and other essentials to continue to come into Singapore, we have to keep Singapore's sea lines of communication safe and secure," he explained.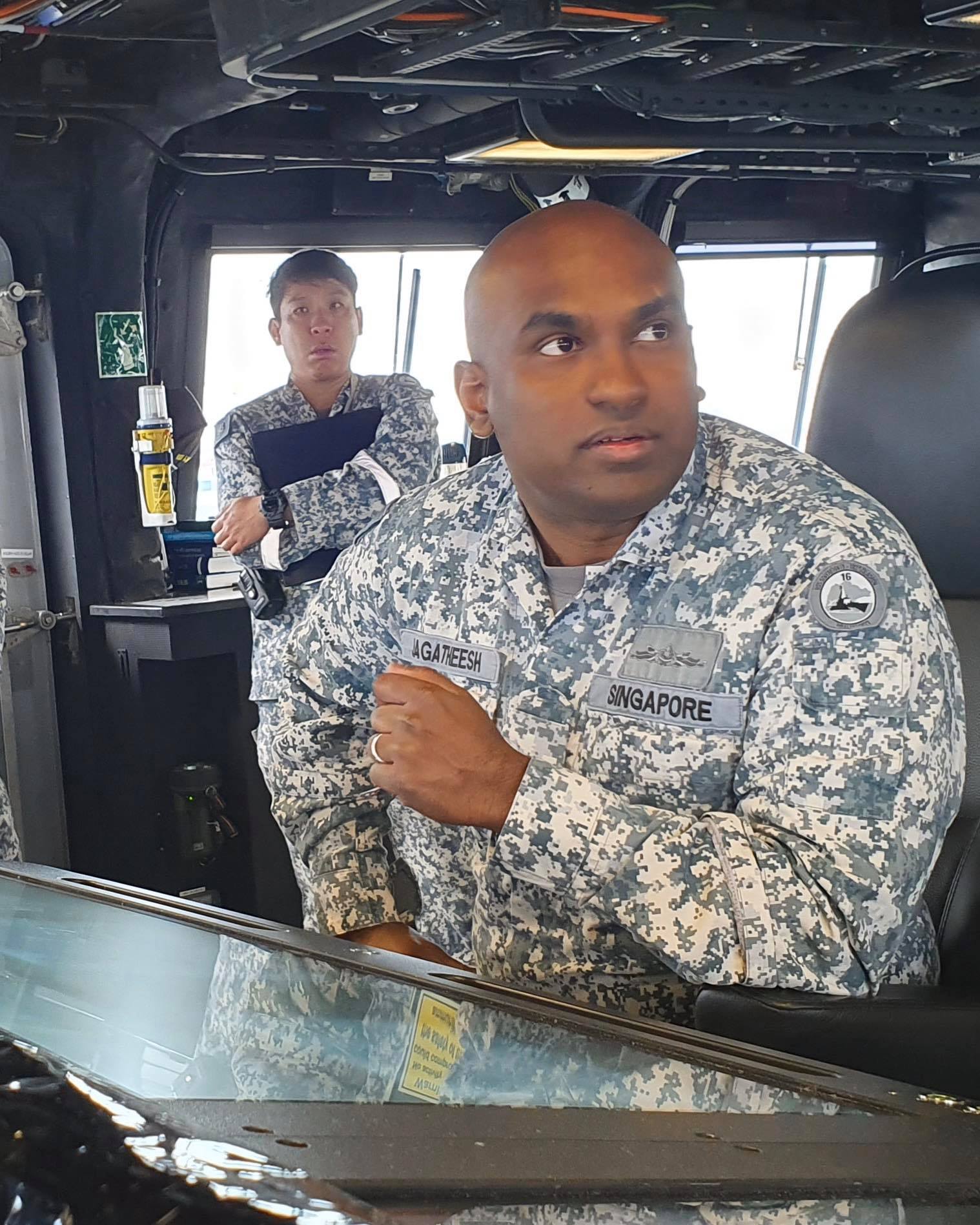 According to Jagatheesh, most of what we need to survive as a nation is still brought in through the sea — "Be it the food we consume, fuel to generate electricity or even the face masks for our protection."
To facilitate this, Singapore sees about 1,000 ships call at our ports a day, with a ship entering or leaving every two to three minutes.
Continuing operations in the midst of a pandemic
The challenge throughout the pandemic, said Jagatheesh, has been to ensure safety of the 182 Squadron's personnel while continuing to stand guard over Singapore's waters.
He explained that they have to split into teams to ensure that we have ships out there every day to keep the seas safe and maritime trade flowing.
Other precautionary measures taken by the squadron include regular wipe-downs of the entire ship, twice-daily temperature taking, and observing safe distancing measures within the ship.
However, among the toughest measures implemented has been the squadron's efforts to reduce commuting and movement.
"All personnel required for duty now reside in camps and bases before and during their tour of duty, to reduce the risk of infection," said Jagatheesh.
"As a result, we are spending more days away from home and my crew see their families less."
Along with a change in "operational tempo" — whereby duties are rotated less and span longer periods — has meant that crew members do not get to see their families for up to a few weeks at a time.
To keep morale high in this period, Jagatheesh allows his crew to conduct video conferencing in designated areas while also being sure to check-in on how they are adjusting.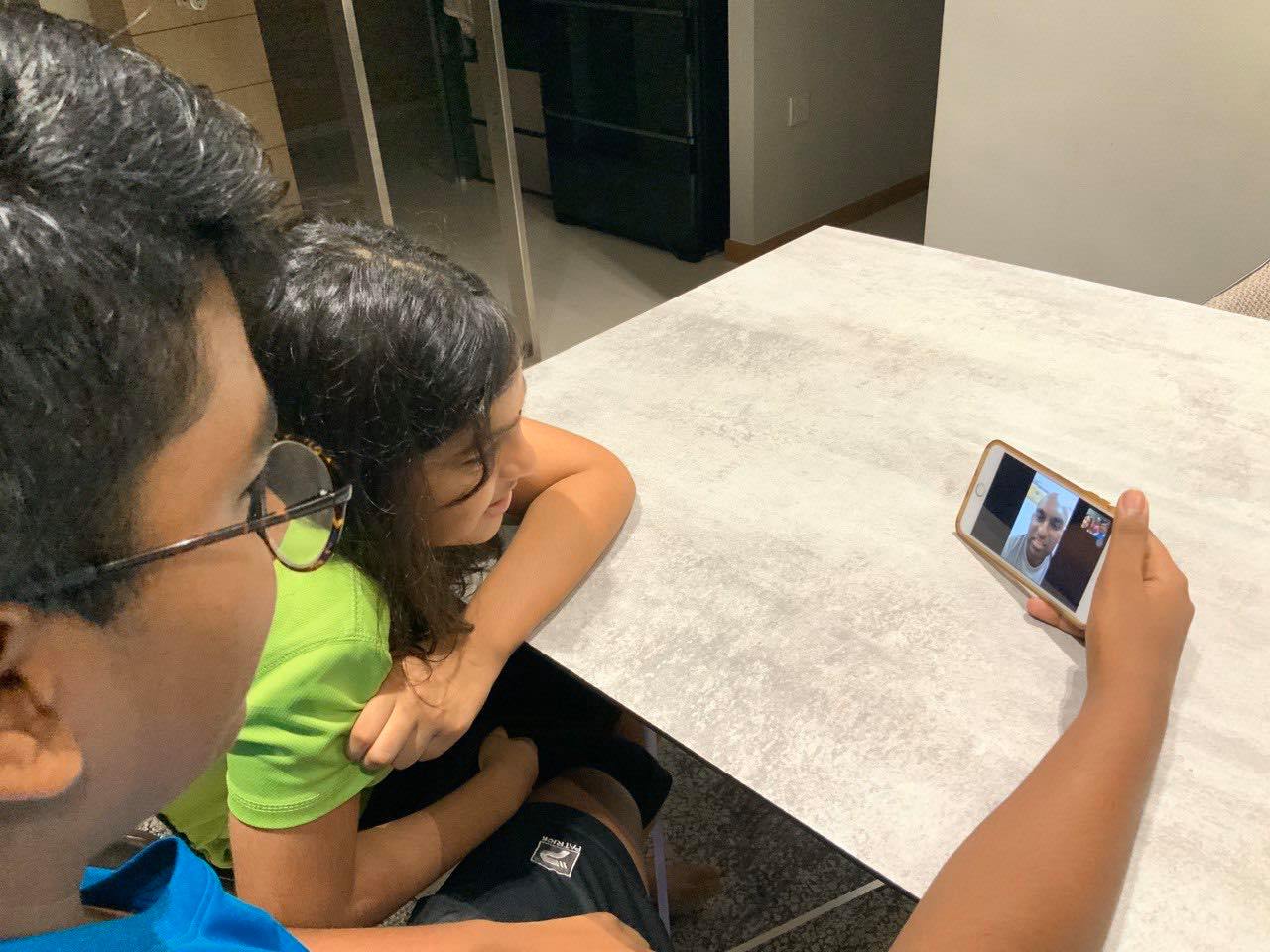 Playing their part
Yet it is the task at hand that has also maintained the spirits of the RSS Sovereignty.
"We understand our responsibility to the nation and it is important to ensure that we stay safe during this period," said the commanding officer.
This was echoed by Goh who said that the experience of serving NS during the pandemic was something he would cherish.
"Every time I go out to sea and see the busy Singapore Strait, and all the vessels that come into our ports, I feel like my sacrifice is making a direct impact on my family and friends."
While he admitted that the measures "can be very strict", he pointed to his parents as a motivating factor for discharging his duties faithfully.
When he told them of his extended deployment and the need to spend several weeks away from home, Goh said his parents were "extremely supportive and even sent me to base that day."
"My mom also offered to send additional supplies to the base if I needed them. Seeing and feeling their encouragement motivated me to do my part with greater conviction."
The 22-year-old full-time national serviceman sees the sacrifices that each individual takes as adding to the larger picture.
"If everyone plays their part, I believe that we can overcome Covid-19 more quickly. These are small sacrifices we make for the greater good.

If I had one thing to tell Singaporeans, please stay home!"
Top image courtesy of MINDEF
If you like what you read, follow us on Facebook, Instagram, Twitter and Telegram to get the latest updates.