At the beginning of the Covid-19 outbreak, South Korea saw an explosion of cases, about half of which were linked to the Shincheonji church in Daegu.
The first case of the virus was reported in the country on Jan. 20, 2020.
For the later part of February and spilling into March, the number of new cases jumped by hundreds per day.
On Apr. 6, however, South Korea reported less than 50 new cases for the first time since the virus peaked on Feb. 29, with the situation now considered to be stable.
One South Korean woman who returned to the country experienced the likely reason behind the virus's containment.
From the moment of arrival
Upon arriving in Korea on a "nearly empty" plane, citizens and non-citizens are separated.
Citizens go straight to screening, while non-citizens proceed to a separate quarantine zone.
As a South Korean, the woman was examined and instructed to download an app made specifically to tackle the Covid-19 situation.
The app would track her location to ensure that she self-quarantines, and also provides updates on the pandemic.
Outside the airport, officials had hailed a cab for her, paid for by the Korean government. They confirmed her address for the next two weeks.
One day after the woman settled in, a health worker visited her, and dropped off a kit with masks, thermometers, trash bags, and disinfecting products.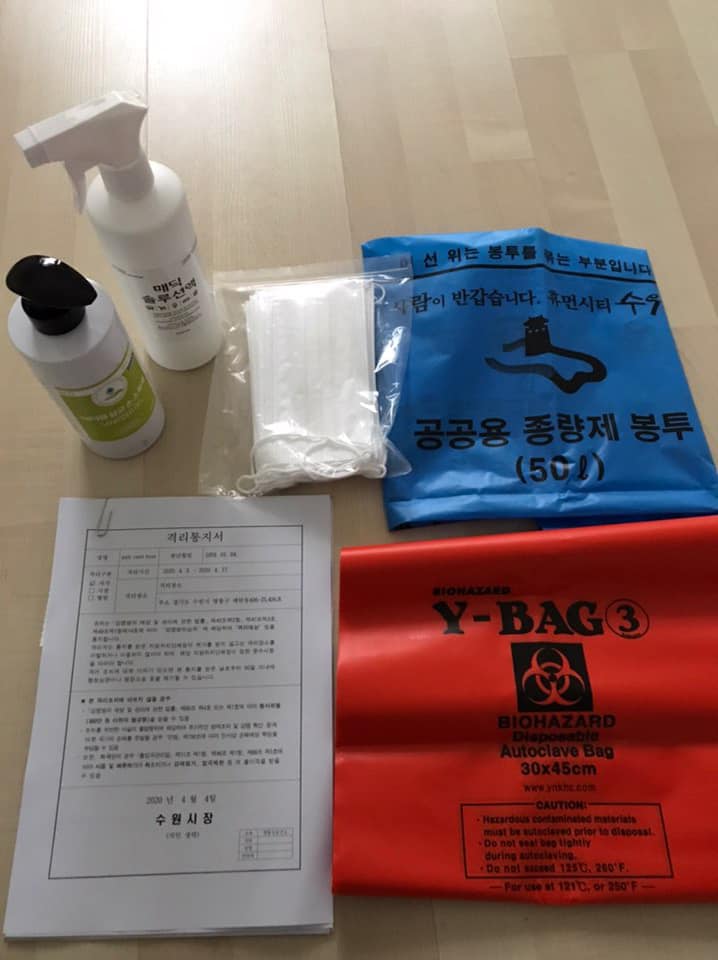 In three days, the women will undergo a drive-thru test for the virus.
The process takes around five to 10 minutes, with both passengers and drivers remaining in their cars the entire time.
Test results will be available via the app within 24 hours.
"Light years" ahead
The woman's experience was shared to Facebook by her daughter, Caroline Jasmine Park.
Park said that she wanted to show how South Korea was "light years" ahead in their response to the virus.
She added that her mother was doing "great".
Her post has since gone viral, with over 12,000 shares.
You can read it here:
Top image via Caroline Jasmine Park on Facebook
Content that keeps Mothership.sg going
---
😢😫
Did you know? It's possible to develop eczema even at 25.
👁️‍🗨️💻
Know someone who experienced cyberbullying?
💥😨
What to do with your PMD during circuit breaker period.
🤭🎮
Do you play games while working from home?
📅💻
A list of online events to brighten up your stay home situation.
If you like what you read, follow us on Facebook, Instagram, Twitter and Telegram to get the latest updates.