Ever really wanted to get that cute bag you've been eyeing for a while from that online sale, but ended up empty-handed as you somehow missed the sale later on?
Well, with Lazada's Birthday Sale this Friday, March 27, 2020, you won't have to miss out on any deal.
Just place a small non-refundable deposit, which costs about 8 per cent of the price of the item, and you can put dibs on items that you've been meaning to buy.
Yes, this means you can chope the items before others get to it, and avoid feeling kanjiong as you try to move your fingers as fast as possible to beat others at the sale.
Not only that. You can also get the items at early bird prices, and huat discounts of up 90 per cent.
Once you've reserved the item, simply complete the purchase on March 27.
Here are some items you can chope first (mobile only):
Nike Air Zoom Pegasus 36 - Men (Black/ Oil Grey/ Thunder Grey)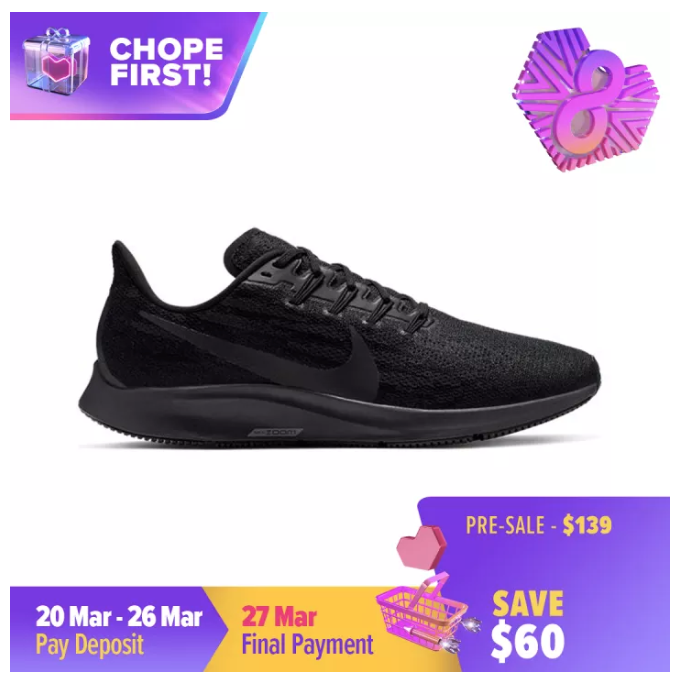 Usual price: S$165
Pre-sale price: S$139
Save S$60
Monopoly Game: Cheaters Edition Board Game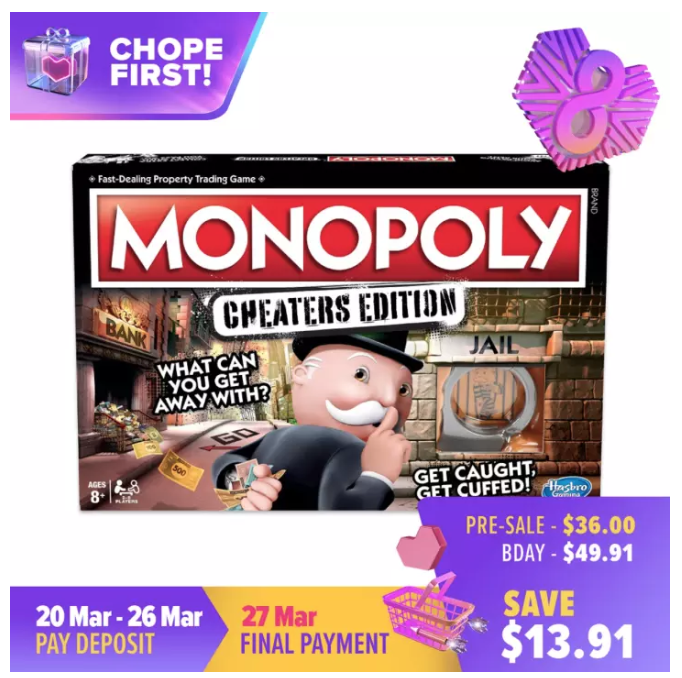 Bday price: S$49.91
Pre-sale price: S$36.00
Save S$13.91
LEGO Disney Frozen II Arendelle Castle Village 41167 Toy Castle Building Set with Popular Frozen Characters for Imaginative Play (521 Pieces)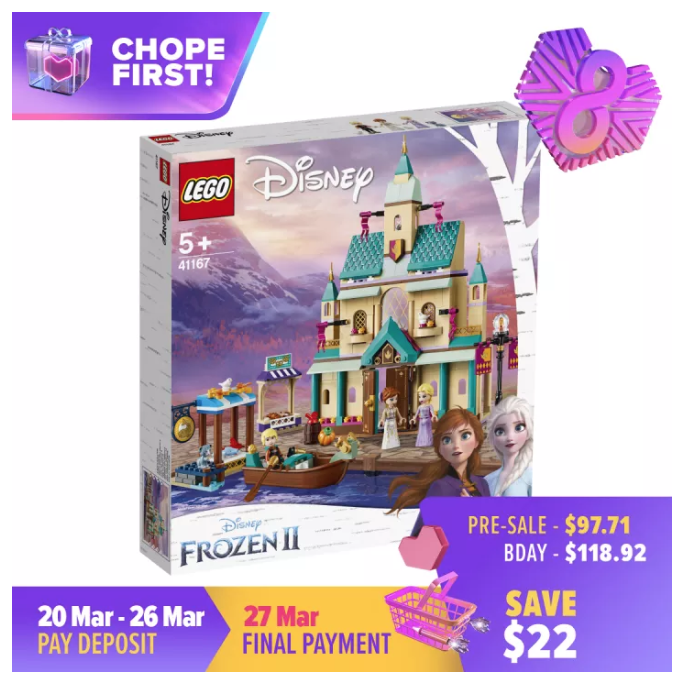 Bday price: S$118.92
Pre-sale price: S$97.71
Save S$22
LEGO Marvel Avengers Compound Battle 76131 Building Kit, New 2019 [699 Pieces]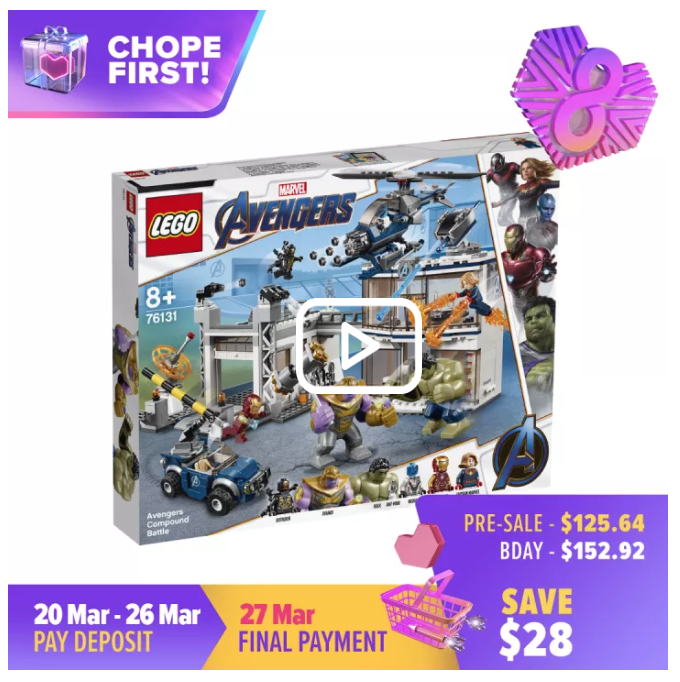 Bday price: S$152.92
Pre-sale price: S$125.64
Save S$28
Sulwhasoo Time Treasure Invigorating Special Care Limited Edition Set Set (Eye Cream 25ml + Sleeping Mask 80ml)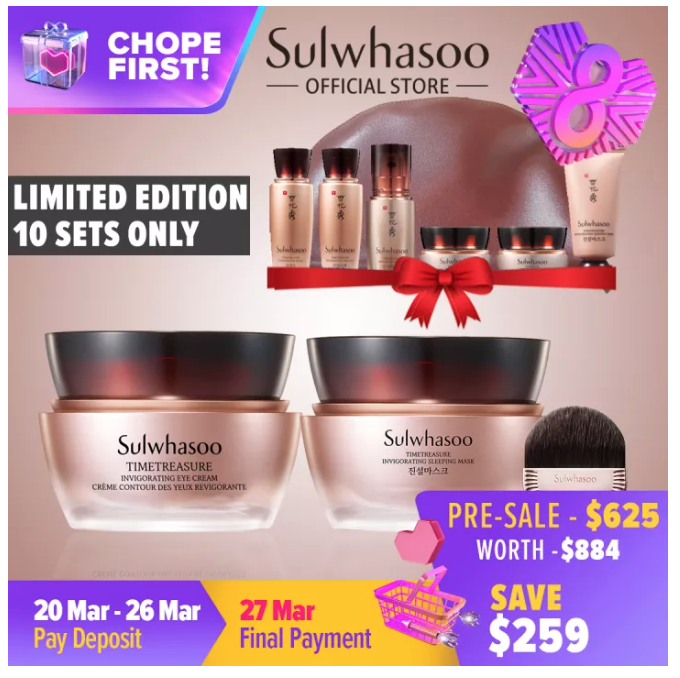 Usual price: S$884
Pre-sale price: S$625
Save S$259
CarryMe + Travel Case Bundle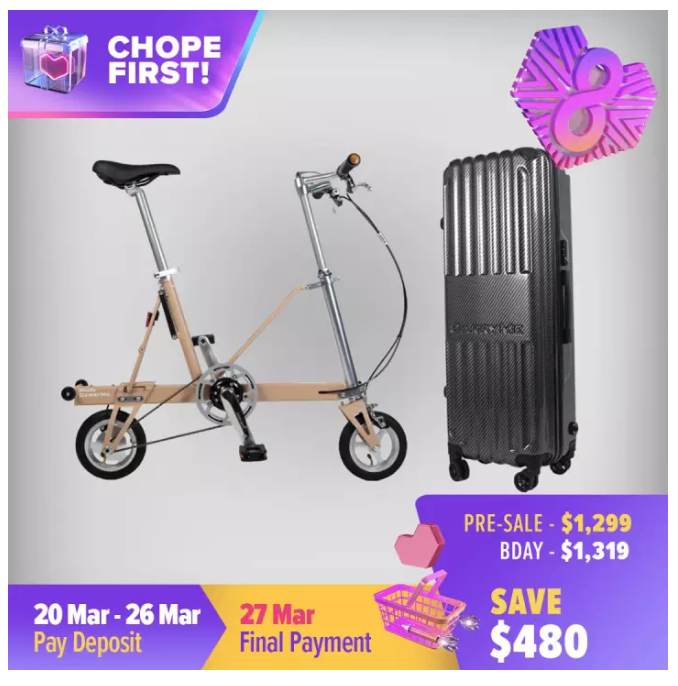 Usual price: S$1,779
Bday price: S$1,319
Pre-sale price: S$1,299
Save S$480
Stamp Hunt -- Boba Festival
Enjoy 1-for-1 bubble tea deals from eight popular bubble tea stores like Milksha, R&B Tea and Chicha San Chen.
After you buy your e-voucher on Lazada, you can use it at a participating store.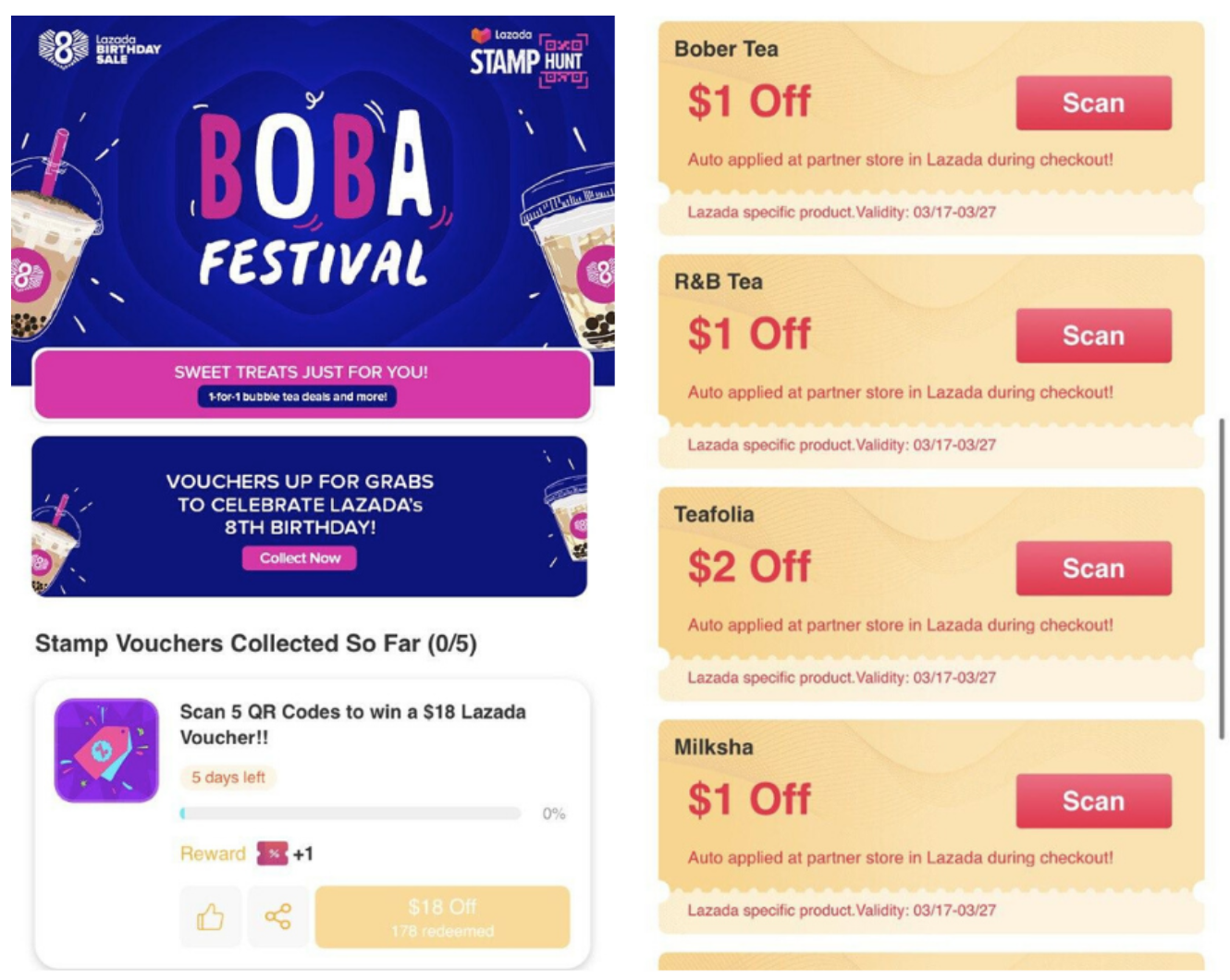 Scan the Lazada QR code available at the store to get more vouchers to be used for your next bubble tea purchase at the same store.
Great for bubble tea addicts who can't go without their midday pick-me-up.
The promotion lasts till March 27.
Find out more here.
Storewide Flash Sales (Only on March 27, 12 to 2am)
For two hours only on March 27, 220 stores will be having a storewide flash sale with discounts of up to 90 per cent.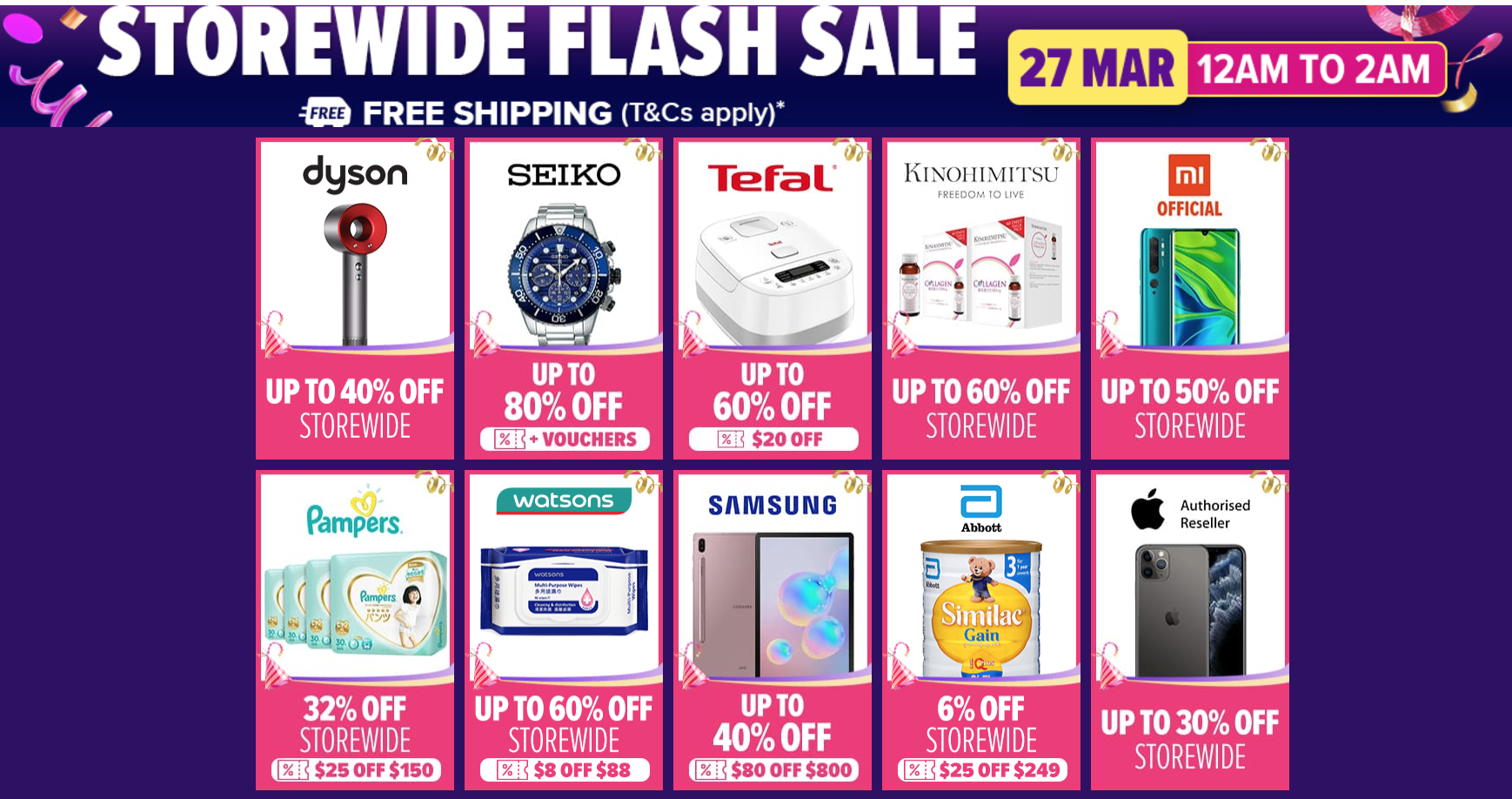 Here are some of the participating brands, divided by category:
Technology
Anker – Up to 50% off storewide
Marshall – Up to $160 off
Acer – Up to 55% off storewide
Roborock – Up to 50% off storewide
Jaybird – Up to 33% off storewide
Fashion
Oakley – 40% off storewide
Herschel – Up to 80% off storewide
Skechers – Up to 35% off + vouchers
SK Jewellery – Additional 20% off $150
Timex – 15% off storewide
Parenting
Rascal + Friends – $10 off $100
LEGO – Up to 75% off storewide + $5 off $350 voucher
Motherswork – Up to 40% off + free gifts
Nestle Infant Nutrition - $5 off $50
Philips Avent – 25% off storewide
Home & Lifestyle
Houze – Up to 80% off + voucher
Prestigio Delights – Up to 70% storewide + $20 off $100 voucher
Cesar – Up to 60% off storewide
Braun – Up to 50% off storewide
Cheong Kwan Jang – 30% Off storewide
Beauty
Amorepacific – Up to 30% off storewide
Elizabeth Arden – Up to 70% off storewide
Martiderm – 40% off storewide + $15 off $120 voucher
Benefit – 20% off storewide + free gifts
Eucerin – 20% off storewide + 10% off $12
Surprise boxes
That's not all.
On March 27, there will be a total of 88 mystery boxes for you to purchase at S$18, S$28, S$48 and S$78.
Each box contains up to S$200 worth of products, so you can be sure you're getting more bang for your buck.
But if you want, you can have a sneak peek at some of the items in the surprise box by clicking on the other pictures available.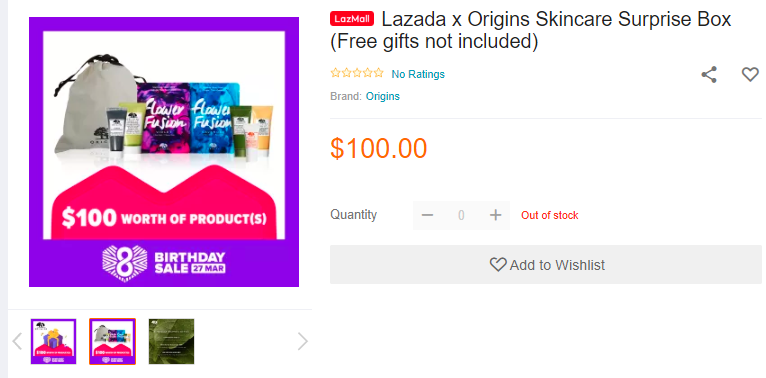 Collectible vouchers
If you're using Citi credit cards, you can get the following discounts:
S$18 off S$100 minimum spend
S$10 off S$65 minimum spend
The discounts are collectible from March 20 to March 27, but can only be used on March 27 from 9am to 11:59pm.
Top image via Lazada
This sponsored piece by Lazada teaches the writer to shop smart.
If you like what you read, follow us on Facebook, Instagram, Twitter and Telegram to get the latest updates.