Follow us on Telegram for the latest updates on Covid-19: https://t.me/mothershipsg
It had been around three years since I last saw my National Service (NS) bunkmate Simon Gwozdz, when I saw an update on his Instagram account: He had been warded and was awaiting results of a Covid-19 test.
At the time, without much thought, I replied with a totally insensitive 😂.
About a week later, on Monday (Mar. 23), I sat at my desk, talking face-to-face (via Skype) with Singapore's Case 271 of Covid-19.
The 29-year-old Singaporean, whose family comes from Poland, was diagnosed with Covid-19 on Mar. 17.
Thankfully, Gwozdz — who runs his own business based here — was in good spirits.
It's nice to catch up, he said, despite the circumstances.
Confirmed by the Ministry of Health as an imported case, Gwozdz thinks he most likely contracted the virus while on a business trip to London.
The trip, which was for a conference, happened after a last-minute decision he made two days prior to leaving Singapore on Mar. 4. There, Gwozdz networked and exchanged business cards with other tech-industry professionals, before returning to Singapore on Mar. 7.
"I felt okay," he said.
"I was quite relieved to be back in the tropics because London was really bloody cold. Basically I was alright for one week."
Thought "it was just going to be a normal flu"
However, by the following Friday night (Mar. 13) he started feeling under the weather, developing a sore throat and runny nose. While the symptoms were described by Gwozdz as "mild", they persisted over the weekend.
By Sunday night, he was experiencing body aches, which prompted him to visit Ng Teng Fong General Hospital (NTFGH) on Monday (Mar. 16).
"Considering my symptoms, and considering my travel history, I was immediately sent to a high-risk ward for further testing."
The next day, tests confirmed that Gwozdz had indeed contracted Covid-19.
"Until I got the results back, I was still thinking this was going to be a normal flu. There was a moment of shock, really."
Exercising and composing music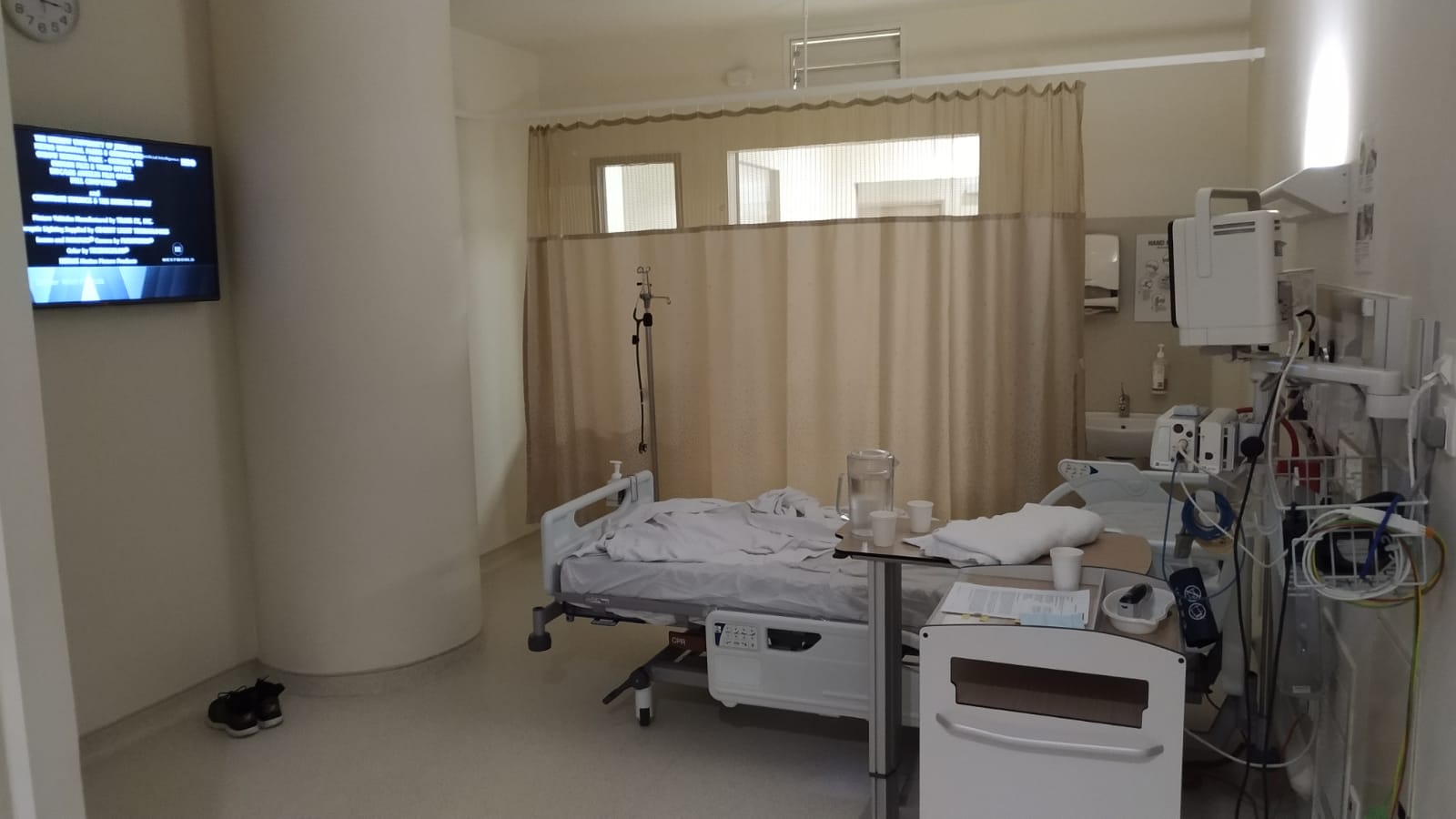 At the time we were talking, Gwozdz had been warded for exactly a week, and I was keen to find out how he'd been keeping up in isolation.
"The conditions are great honestly. The staff are extremely professional, and I admire their courage. I am very comfortable, so I'm actually very, very grateful for that.

I wouldn't want to spend more time than necessary in here, but I'm really comfortable in terms of the facilities."
Giving me a mini-tour of his "five-star accommodation", Gwozdz showed me his bed, desk, toilet, and airlock ("Really cool — I can totally pretend I'm in space right now!") — basically the only part of the world that he's known for the past seven days.
To pass the time, Gwozdz watches Netflix, YouTube, and the news.
He's also felt good enough to be exercising in his isolation ward.
The avid gym-goer has been keeping to a regime of push-ups and crunches. "I'm trying not to lose too much of the gains," he said, laughing.
The week in isolation has also given Gwozdz time to return to some hobbies that his normally busy schedule had squeezed out.
In particular, he's started composing music on his laptop again ("Its piano-heavy kinda stuff with synths in the background"), something I recall he was obsessed with during our time in NS.
Losing sense of time
"If you suspect you are a case," he said, sharing some protips, "bring your laptop and charger. It will save your sanity."
Having the foresight to bring his laptop with him when he first presented at NTFGH has also allowed Gwozdz to continue working; he spends most of the day not in the hospital bed but sitting at the desk which faces the only window of the room.
That window looks out into a covered passageway, meaning that Gwozdz sees only a sliver of the sky on the rare occasions when the blinds are rolled up.
This, he said, had somewhat warped his sense of time. He has to rely on the multiple medical tests conducted each day, as well as his meals, to give him a sense of how much of the day has passed.
Talking about meals, Gwozdz said that the food served has been "decent", adding that the hospital's menu offered a choice between Chinese, Indian, Muslim, and Western cuisine.
"I do miss my chilli padi from the outside world. I don't get much spice in here. So definitely getting my fix first thing when I get out."
"It's not just about you"
Gwozdz admitted that he was very fortunate to have only experienced mild symptoms throughout his infection so far and had actually been feeling back to normal since Saturday (Mar. 21).
That, he said, was actually the scary thing about the virus — you can easily write it off as feeling "a little under the weather" but actually be carrying something that could potentially be fatal for some.
"If you think that you're somehow immune or invulnerable to Covid-19 then you are simply wrong, because young people do get it and young people do carry it around."
Gwozdz said, rather sheepishly, that prior to being infected, he had actually taken the situation quite lightly. Contracting the virus, however, has given him a fresh perspective:
"You never think this can happen to you until it actually does. I'm lucky because I'm still pretty young, in generally good health, and my symptoms are pretty mild.

But this is not about just you, this is about your loved ones. This is about even total strangers and about the healthcare professionals — about not putting more on their already busy plates."
Gwozdz said that the stress of wondering if he had unwittingly passed the virus to his colleagues — whom he had contact with in the week prior to his admission — saw him tossing and turning in his hospital bed, unable to sleep at night.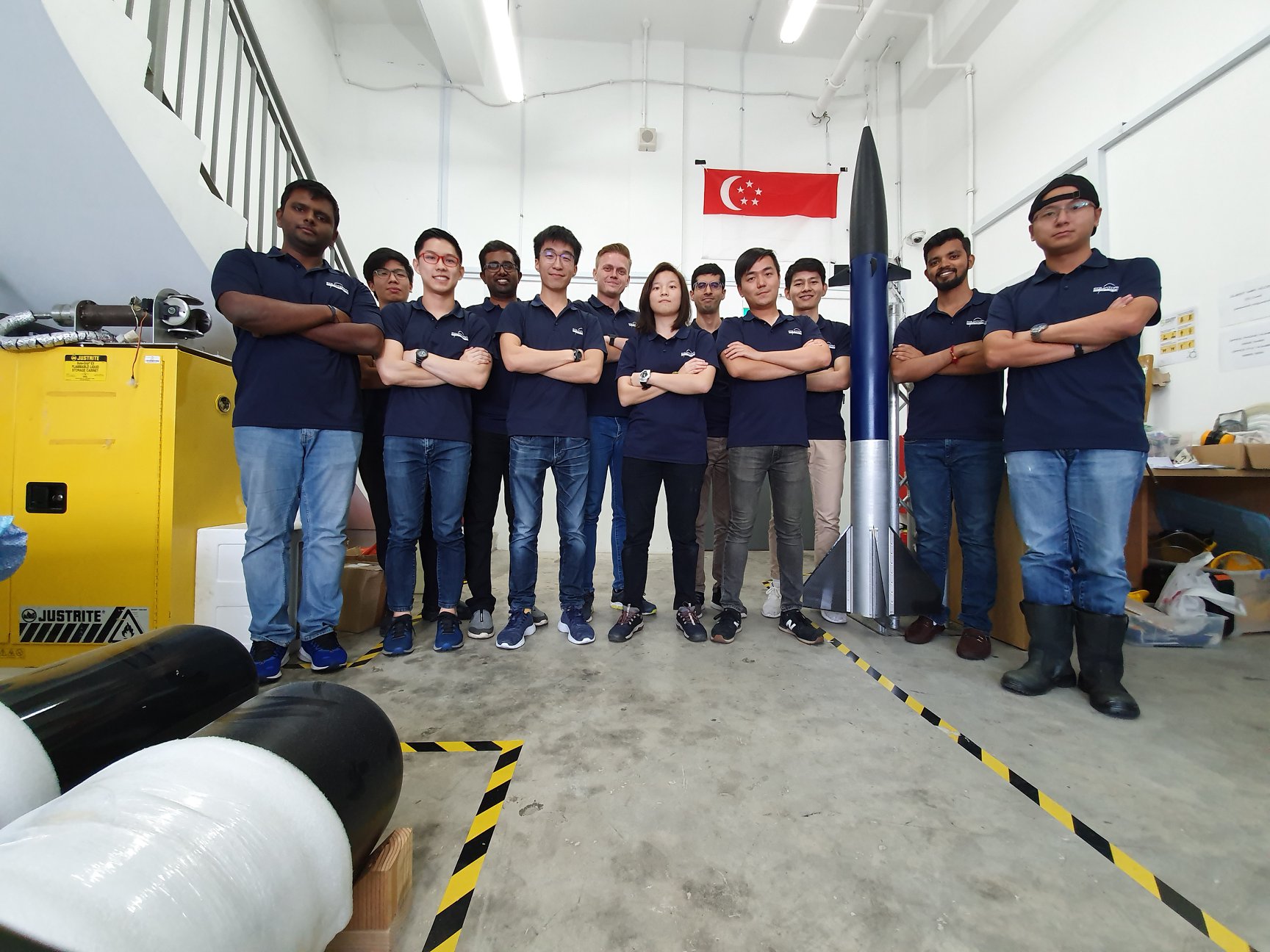 His company, Equatorial Space Industries, which is in the business of developing rockets and sending satellites into orbit has a local team of 15 people, including full-timers and interns.
All have since been contacted and placed in quarantine. They have also undergone testing for Covid-19.
"When they first started getting tested and had to wait for the results, I was basically waiting with all of them. I did feel — not guilty per se, because nobody wants to spread the virus — but it just felt really bad that I might have exposed my friends and my colleagues to something that may have been dangerous to themselves or their family members."
Fortunately, all have so far received negative test results.
In the meantime, Gwozdz has also been subjected to regular testing. In fact, his latest sample was taken on the morning of our conversation.
Doctors have told him to be prepared for at least a two-week stay in the hospital; once a test shows that he no longer has the virus in his system, he will continue to stay in the hospital for a few more tests to be conducted.
"They're taking no chances," he said.
---
Stories of Us is a series about ordinary people doing extraordinary things. Be it breaking away from conventions, pursuing an atypical passion, or making the world a better place in their own small way, these stories remind us both of our individual uniqueness and our collective humanity.
---
Top images courtesy of Simon Gwozdz
If you like what you read, follow us on Facebook, Instagram, Twitter and Telegram to get the latest updates.