On Jan. 17, 2020, Singapore-based snack chain IRVINS will be launching IRVINS Messy Kitchen, a food kiosk located at the basement of Wisma Atria.
IRVINS Messy Kitchen
The kiosk will feature two different offerings: Takeaway rice bowls and regular IRVINS snacks.
The rice takeaway bowls have three bases: Salted Egg Rice, Truffle Rice and Truffle Noodles.
The price of each bowl ranges from S$10 to S$11.50, and customers will be able to select their own proteins such as chicken, calamari, clams or prawns to pair with each base.
Add-ons like brown rice (+S$2), eggs (+S$1), more salted egg sauce (+S$4), more meat (+S$2) or more rice (+S$1) are also available.
Here are some possible variations:
Salted Egg Calamari Brown Rice (S$13.50)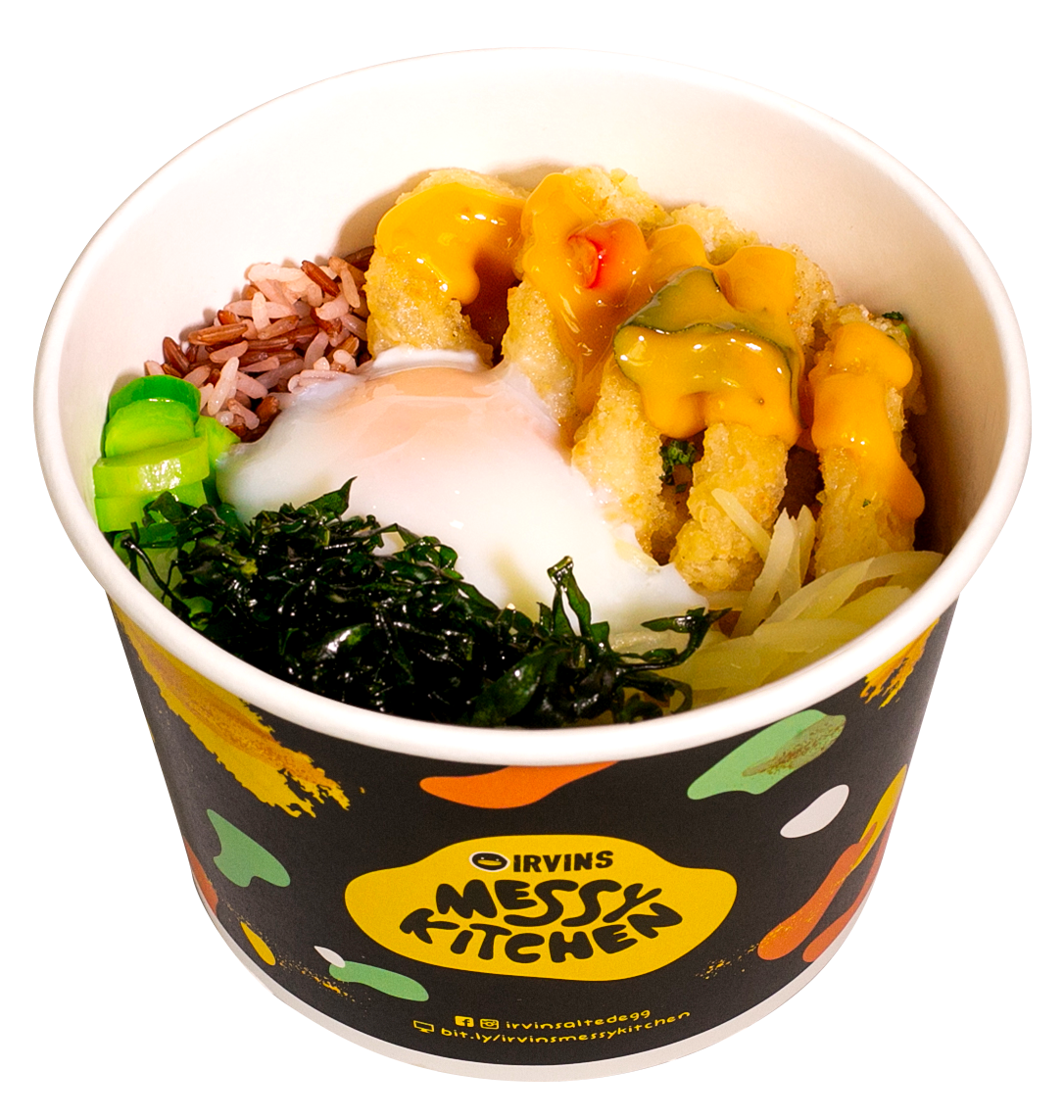 Salted Egg Chicken Rice (S$11.50)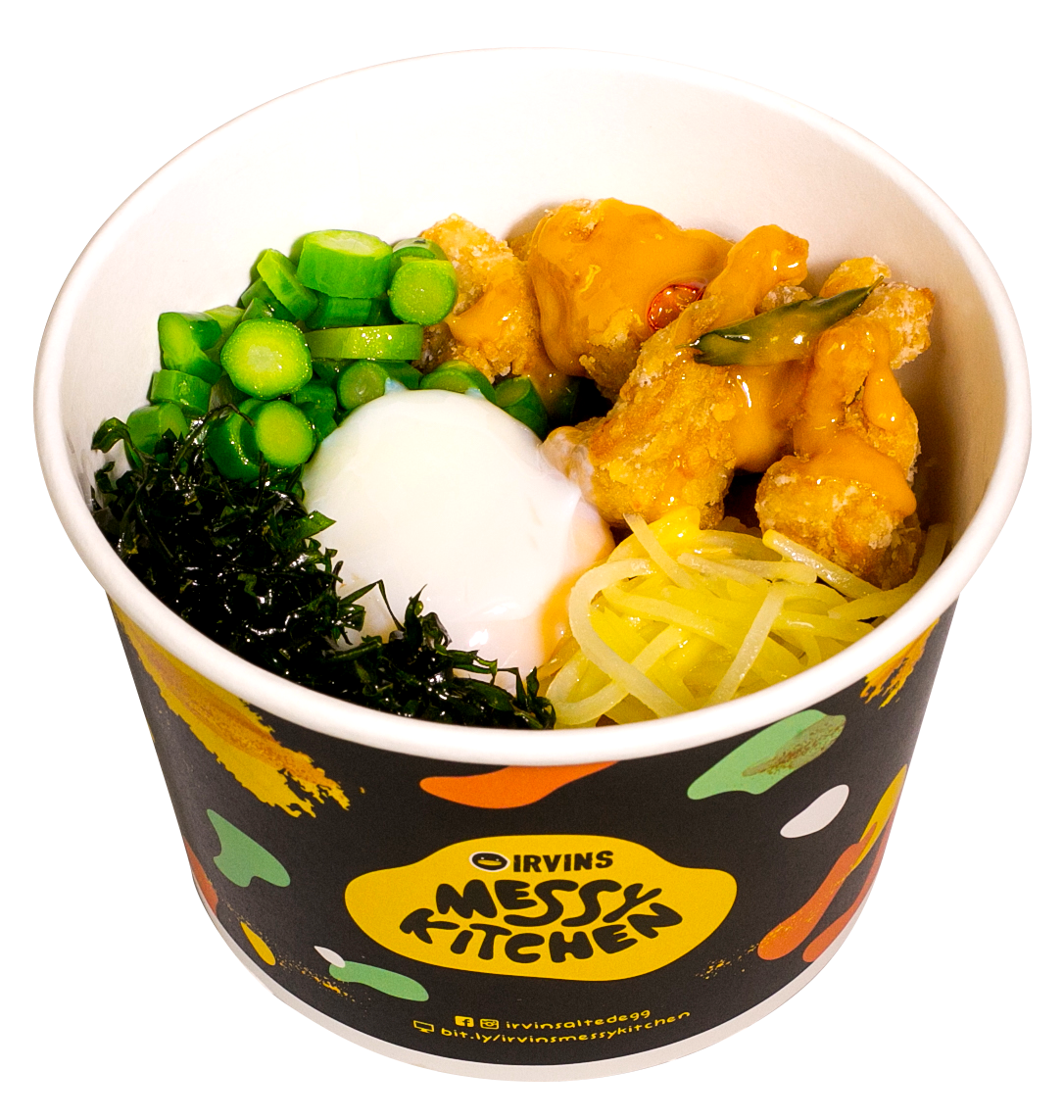 For the truffle rice and truffle noodle bowls, original or spicy options are available.
Spicy Truffle Noodles with Clam (S$10)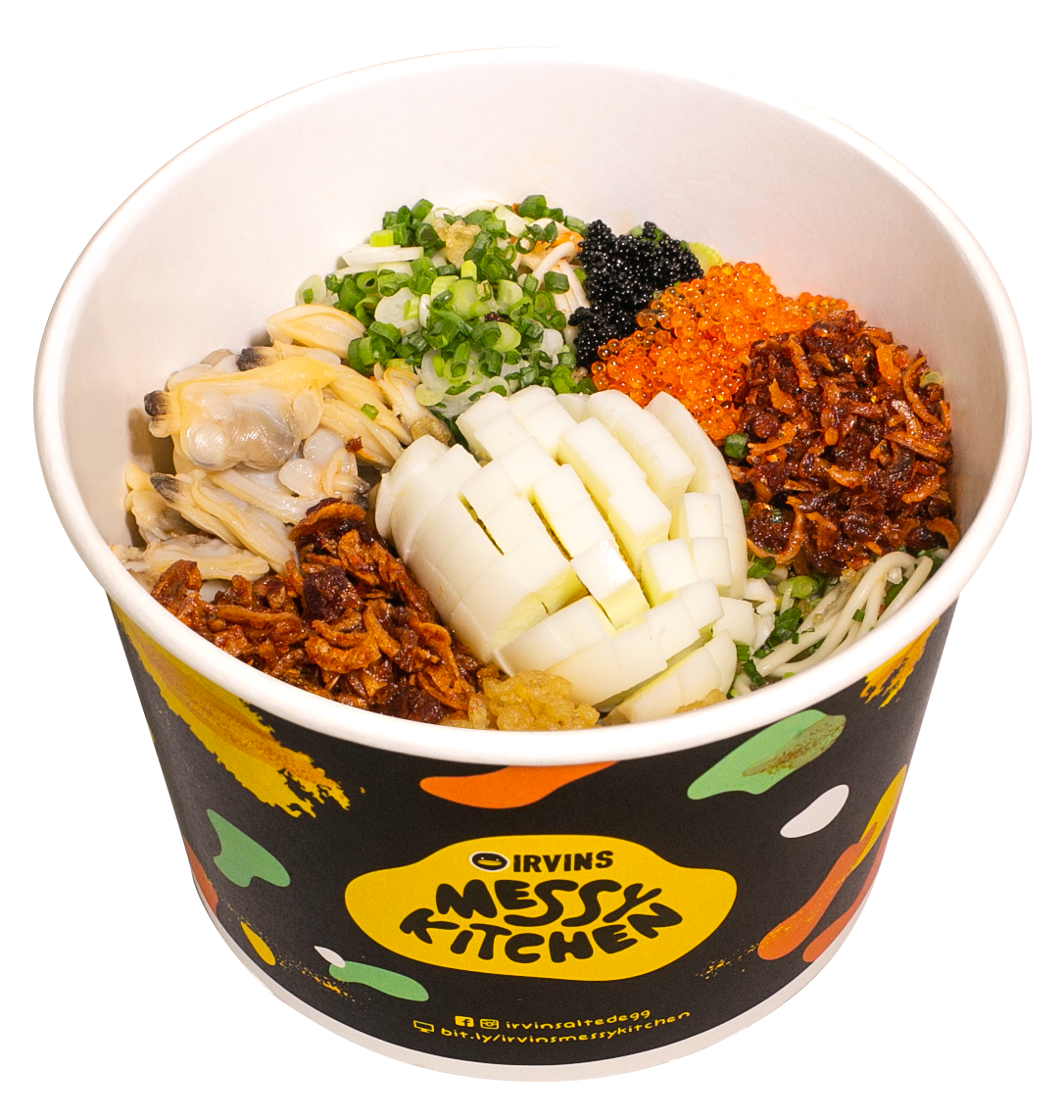 Truffle Rice with Prawn (S$10)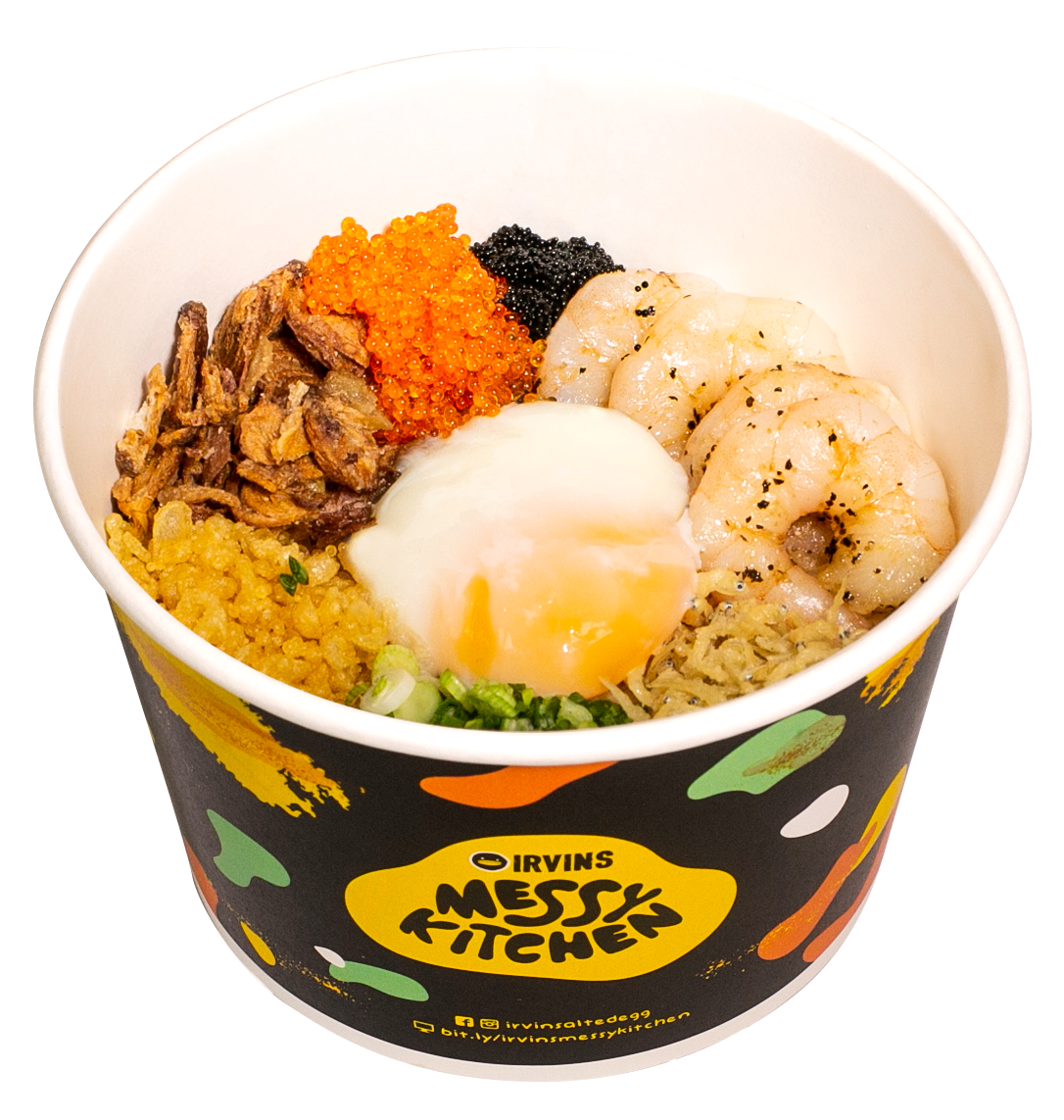 Sides, drinks and dessert
Sides such as calamari, salted egg fries and fried chicken are also available.
Salt & Pepper Calamari (S$7)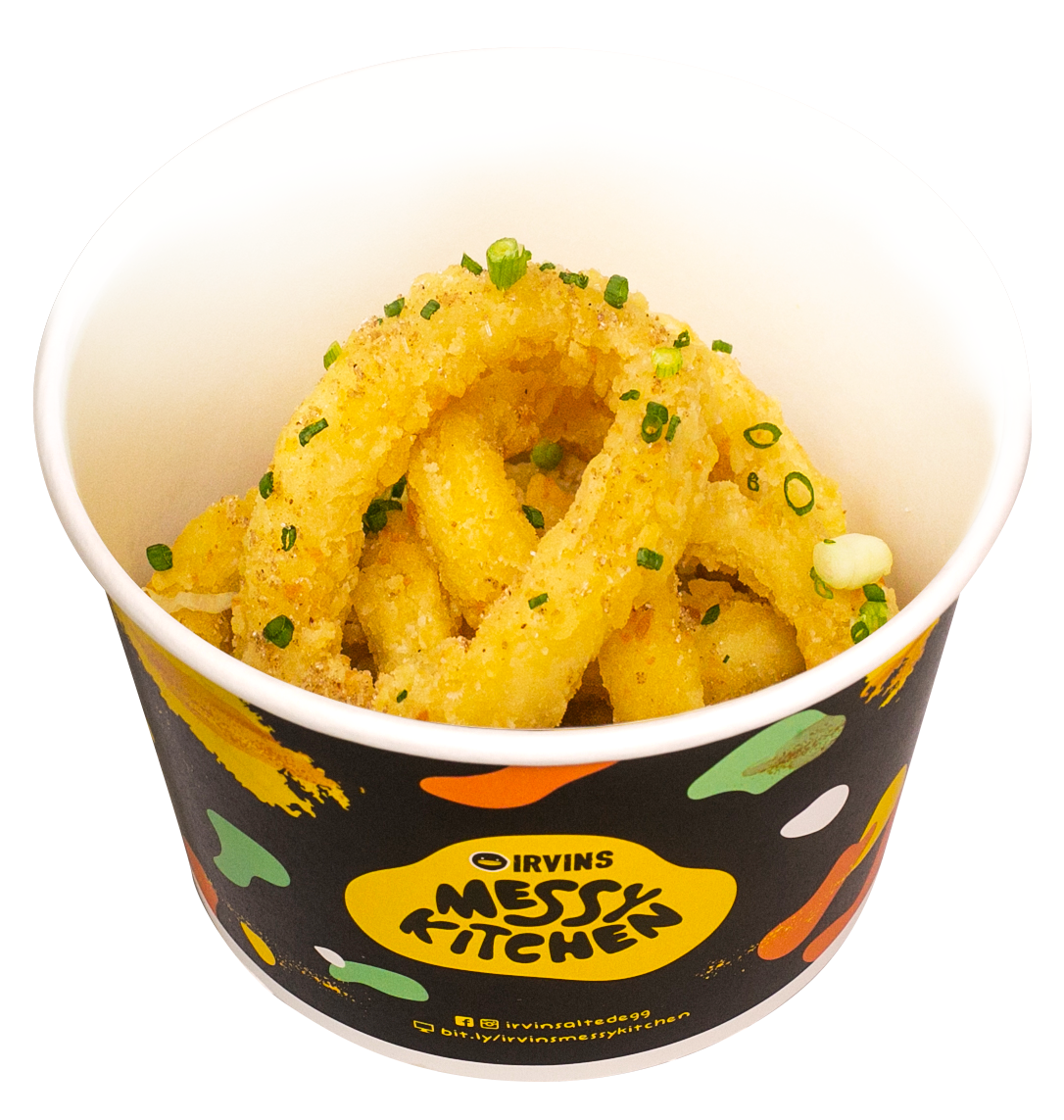 Salt & Pepper Chicken (S$7)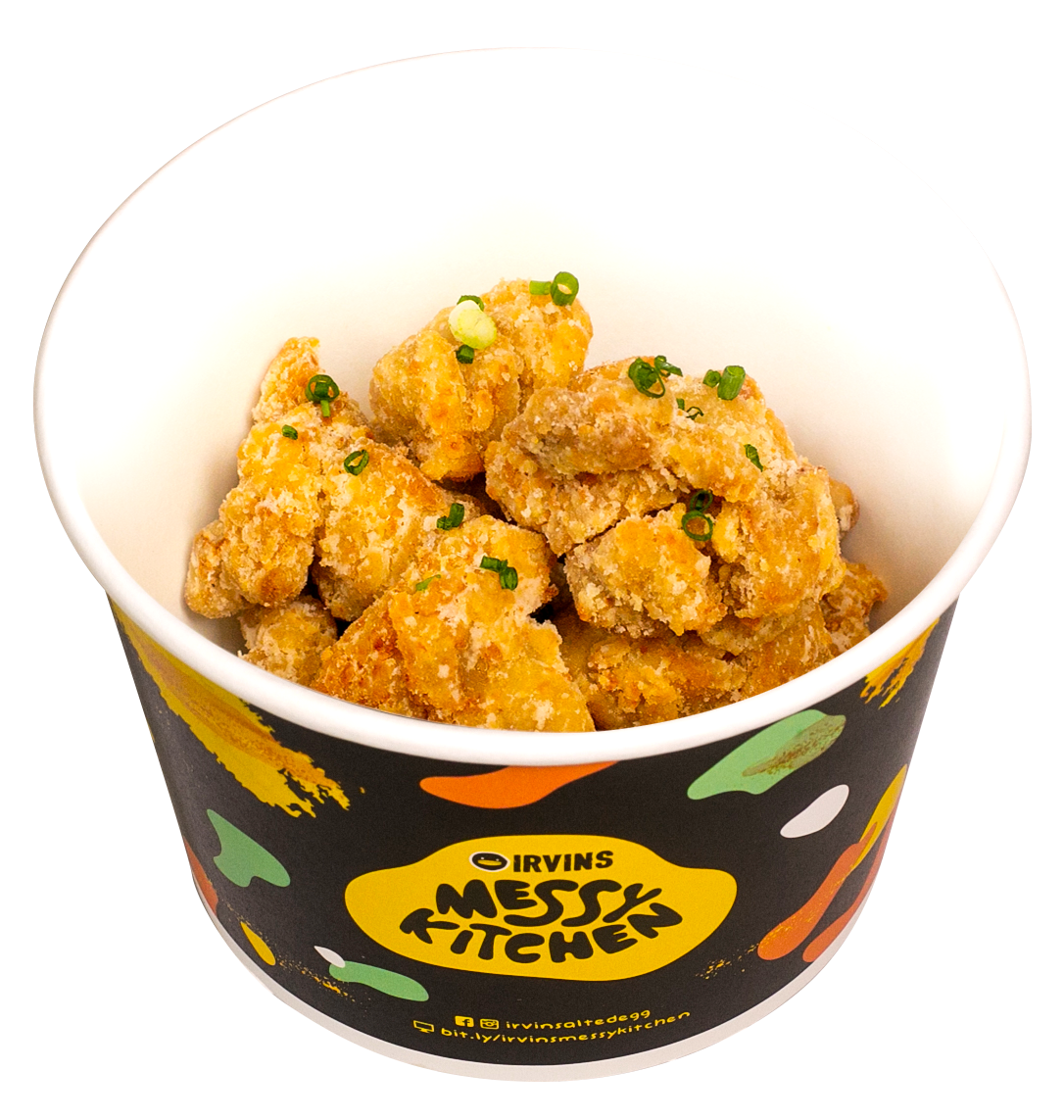 Salted Egg Fries (S$6)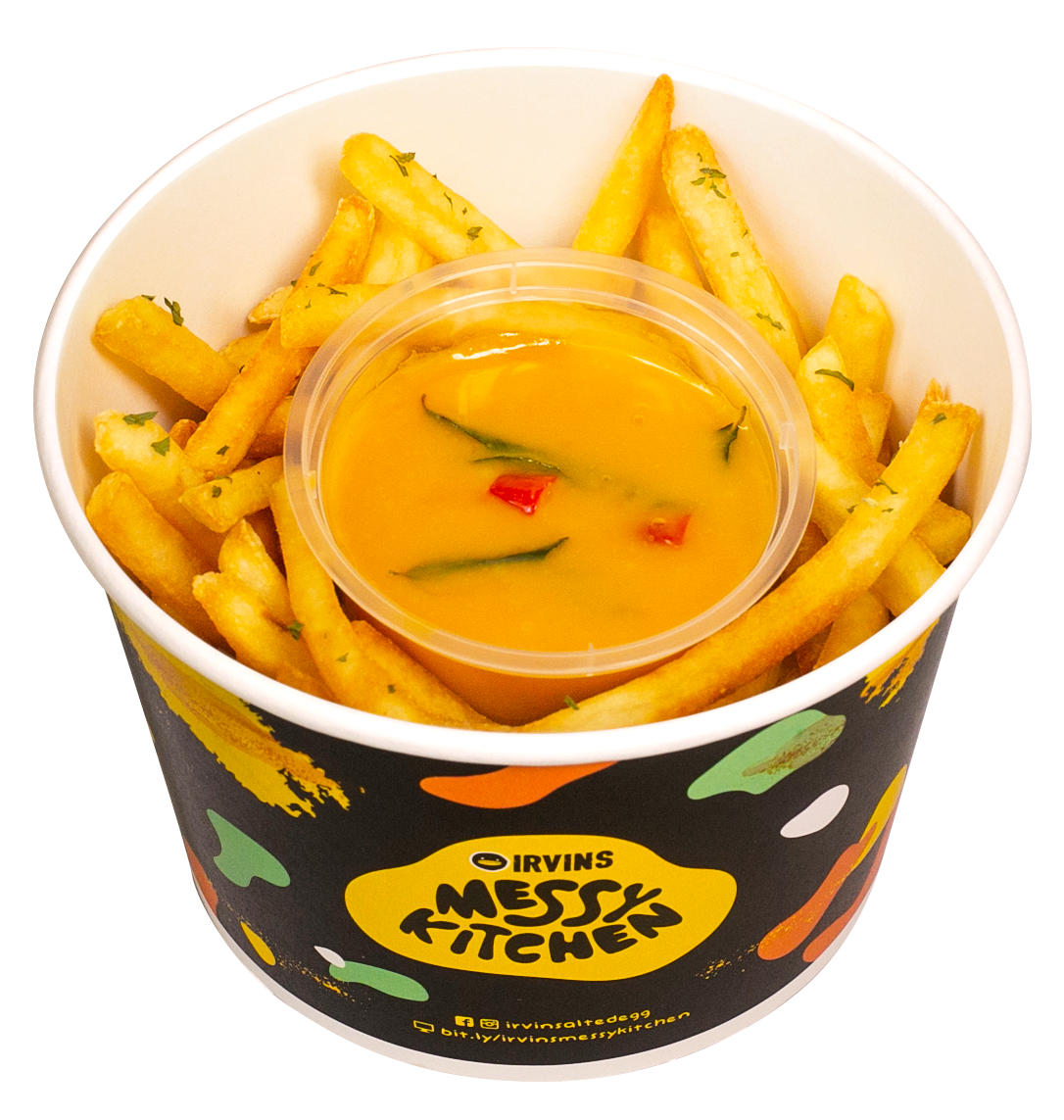 There will also be drinks like Lime Juice (S$3) and Green Tea (S$3), and Coconut Mango Pudding dessert (S$5).
How to go
Address: 435 Orchard Road, #B1-59, Wisma Atria, Singapore 238877
Opening Hours: 10am - 10pm, daily
Top image via IRVINS Singapore
Content that keeps Mothership.sg going
---
?‍??
We kacau a celebrity chef with some important questions.
??
Technology can be scary for older folks, but it doesn't have to be.
If you like what you read, follow us on Facebook, Instagram, Twitter and Telegram to get the latest updates.