"Eu Yan Sang" and "Hardware Zone" are unlikely to be found in the same sentence, but here we are.
All thanks to an "inauspicious" greeting card, apparently meant for Chinese New Year: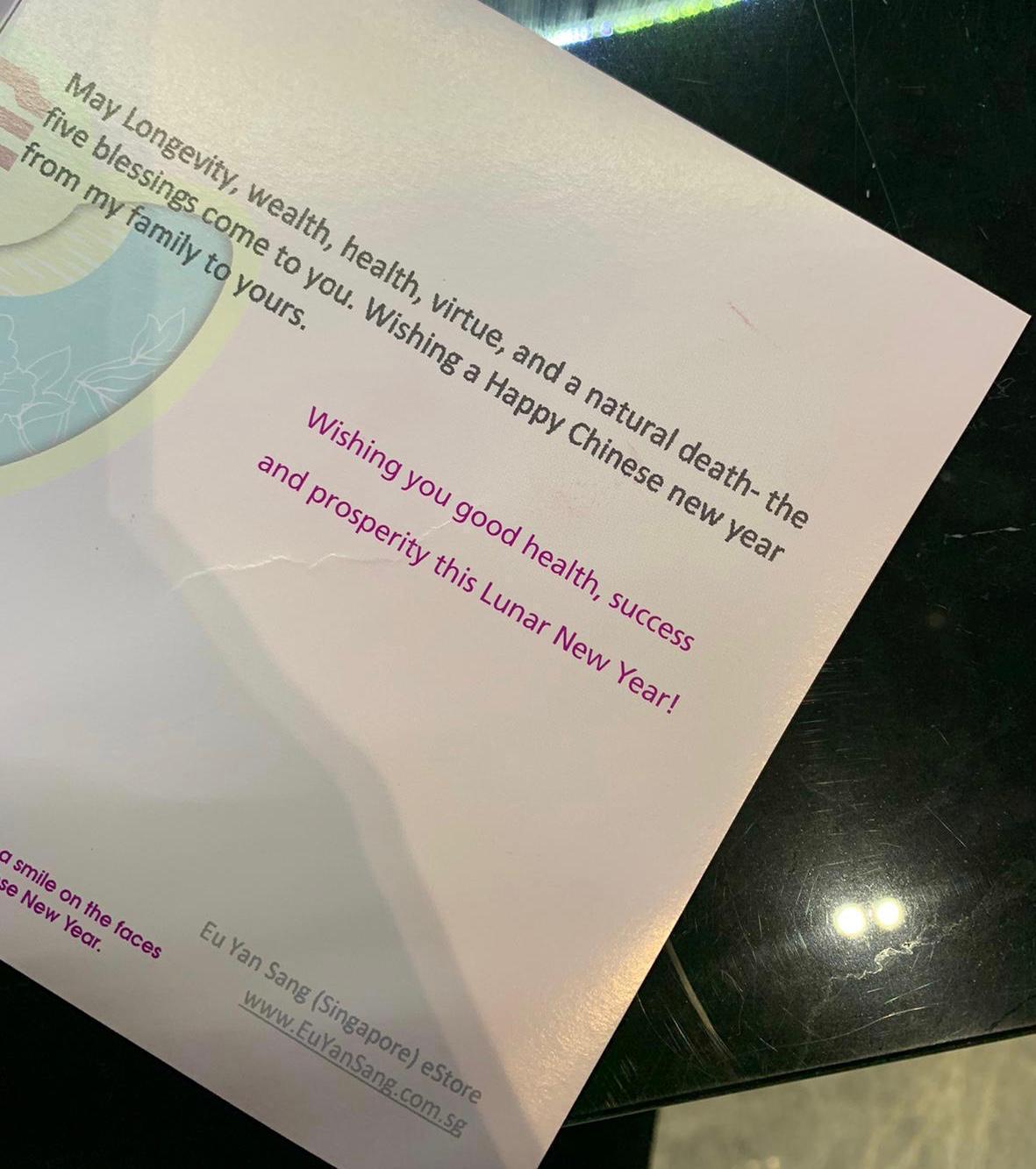 The term "five blessings" translates from "五福临门" (Wu Fu Lin Men) in Chinese, referring to longevity, wealth, health, virtue, and a natural death.
The last is usually taken to mean a peaceful, non-violent death.
While the image was originally uploaded to Reddit Singapore, it eventually made its way to Hardware Zone, where it attracted significant attention.
So much so that Eu Yan Sang created an account on the forum to clarify the message.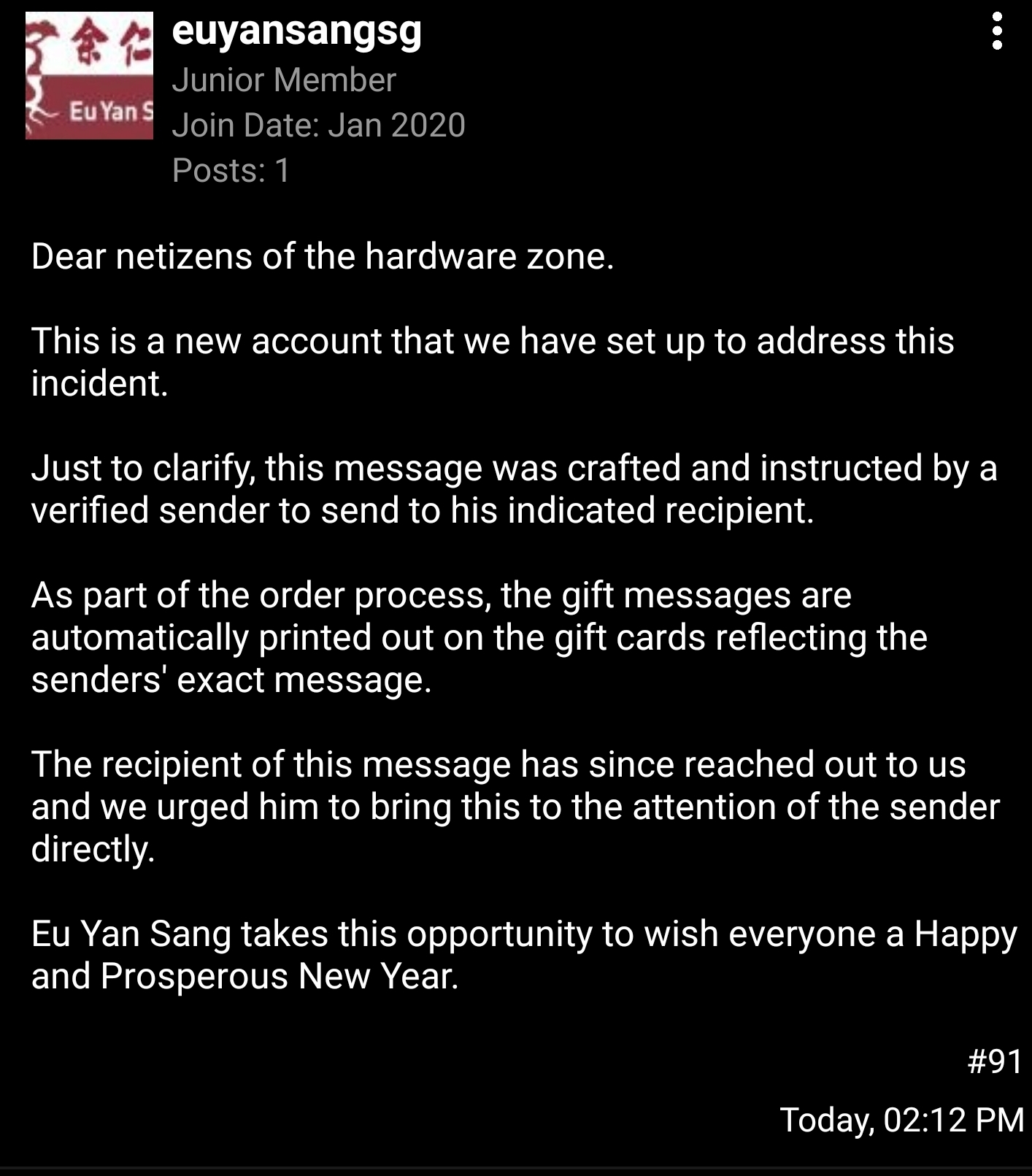 According to the retailer, the message was requested by the sender.
Eu Yan Sang was subsequently alerted by the card's recipient, but encouraged the recipient to reach out to the sender instead.
In response to queries by Mothership, Eu Yan Sang confirmed that the Hardware Zone account was created by them.
The spokesperson added that personalised gift messaging is part of their service, and that they are "not in the position" to edit their customers' message.
Top image via Reddit Singapore and Hardware Zone
If you like what you read, follow us on Facebook, Instagram, Twitter and Telegram to get the latest updates.