You should not get hamsters on impulse this Chinese New Year just because they're rodents.
Commitment is an integral part of being a good pet owner.
Here are some real committed pet owners.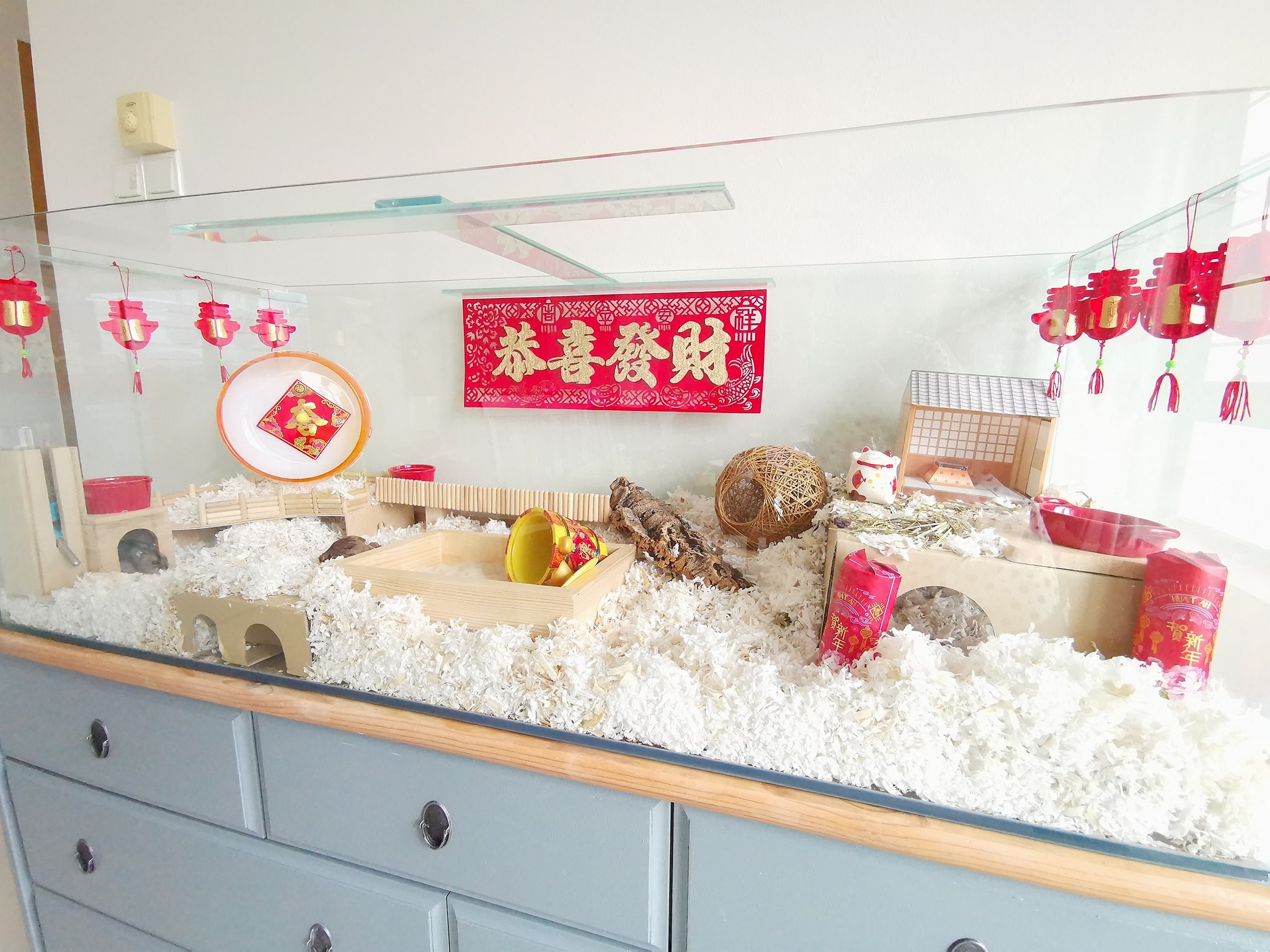 To usher in the festivities, Facebook user Erica Chou Harpell decorated her 4-foot-long tank for her very aptly named dwarf hamster, Tanky.
Yes, that's right. That's a real luxurious tank for just one hamster.
Her decorations include a rice bucket hideout, red food dishes, lanterns, chun lian banners, and a paper house from Daiso.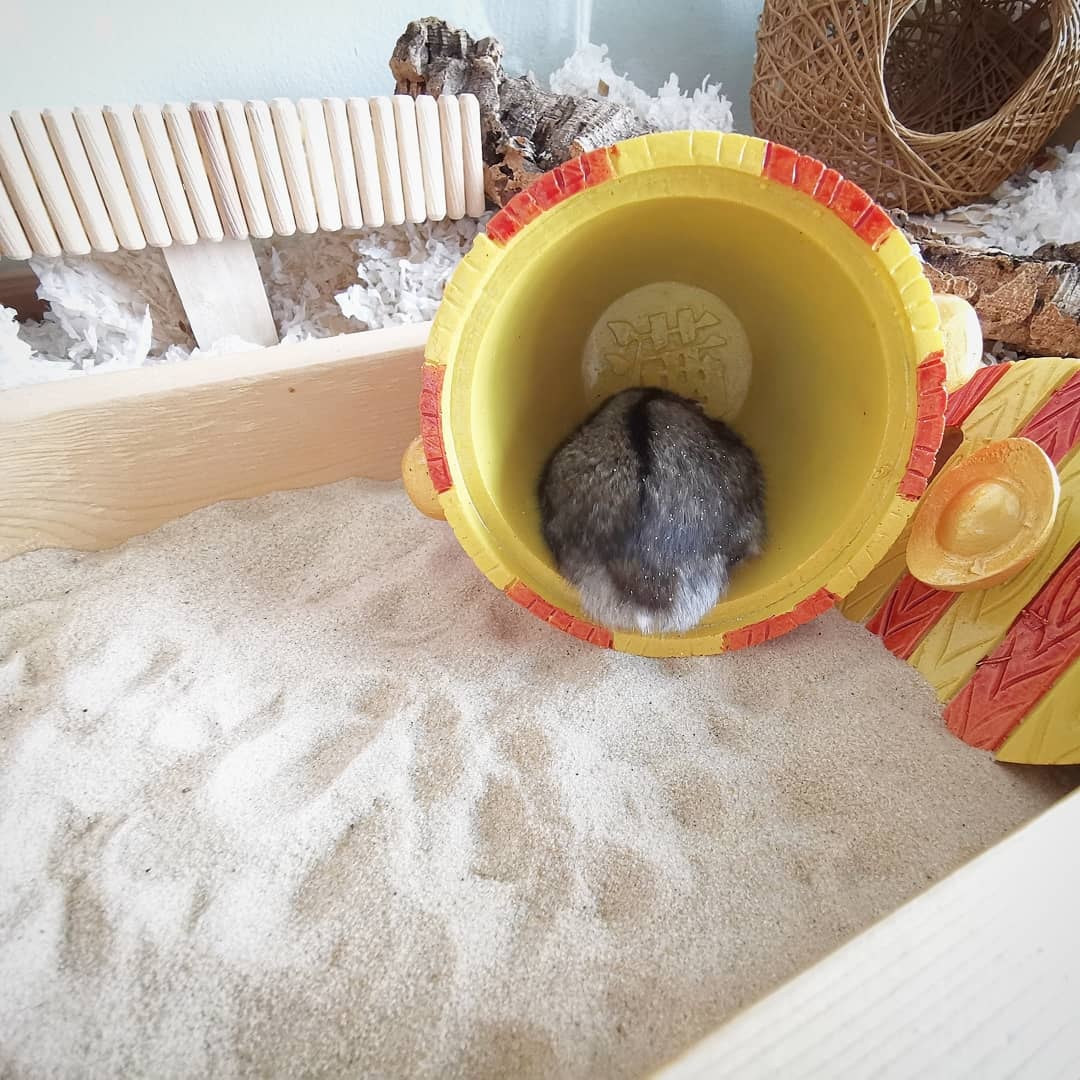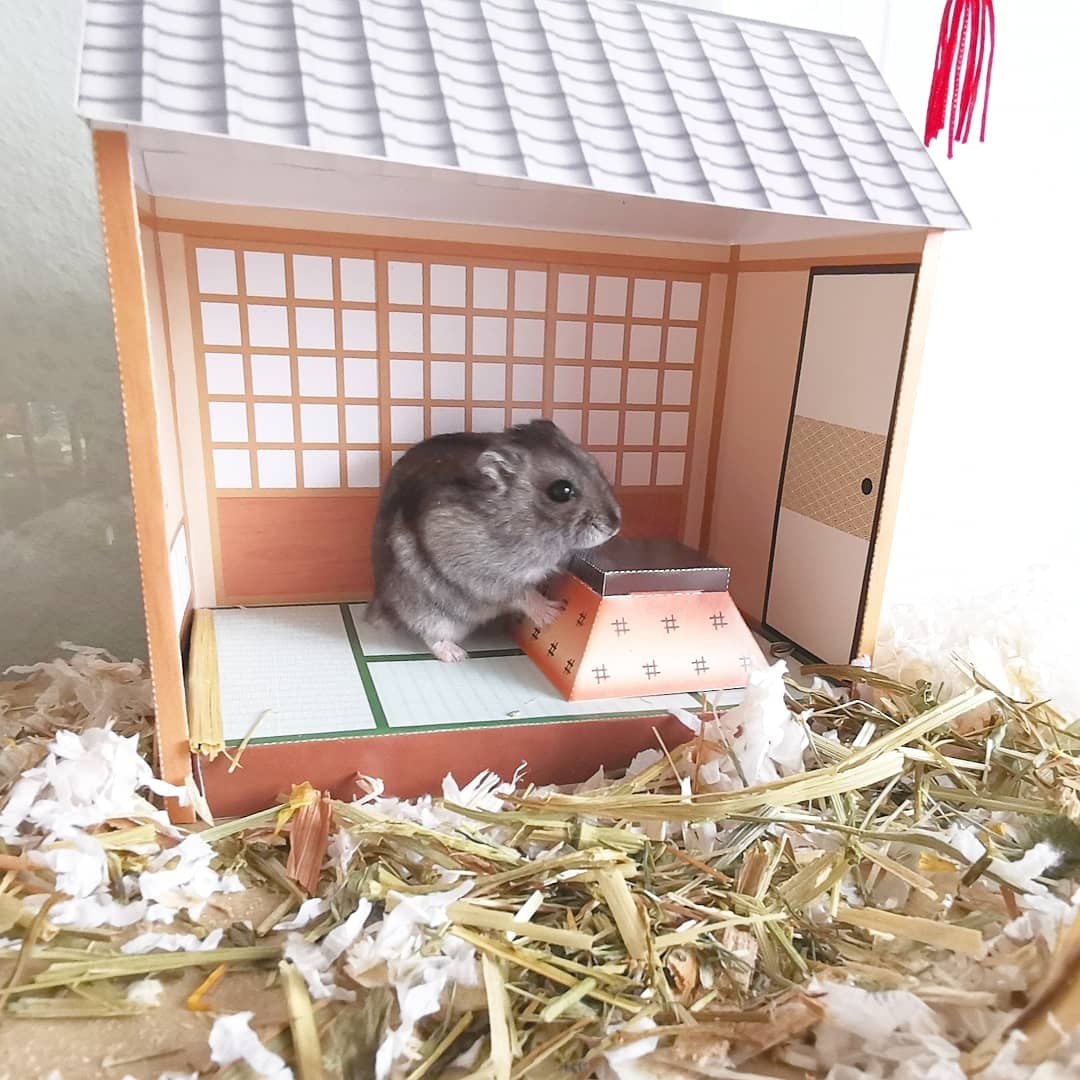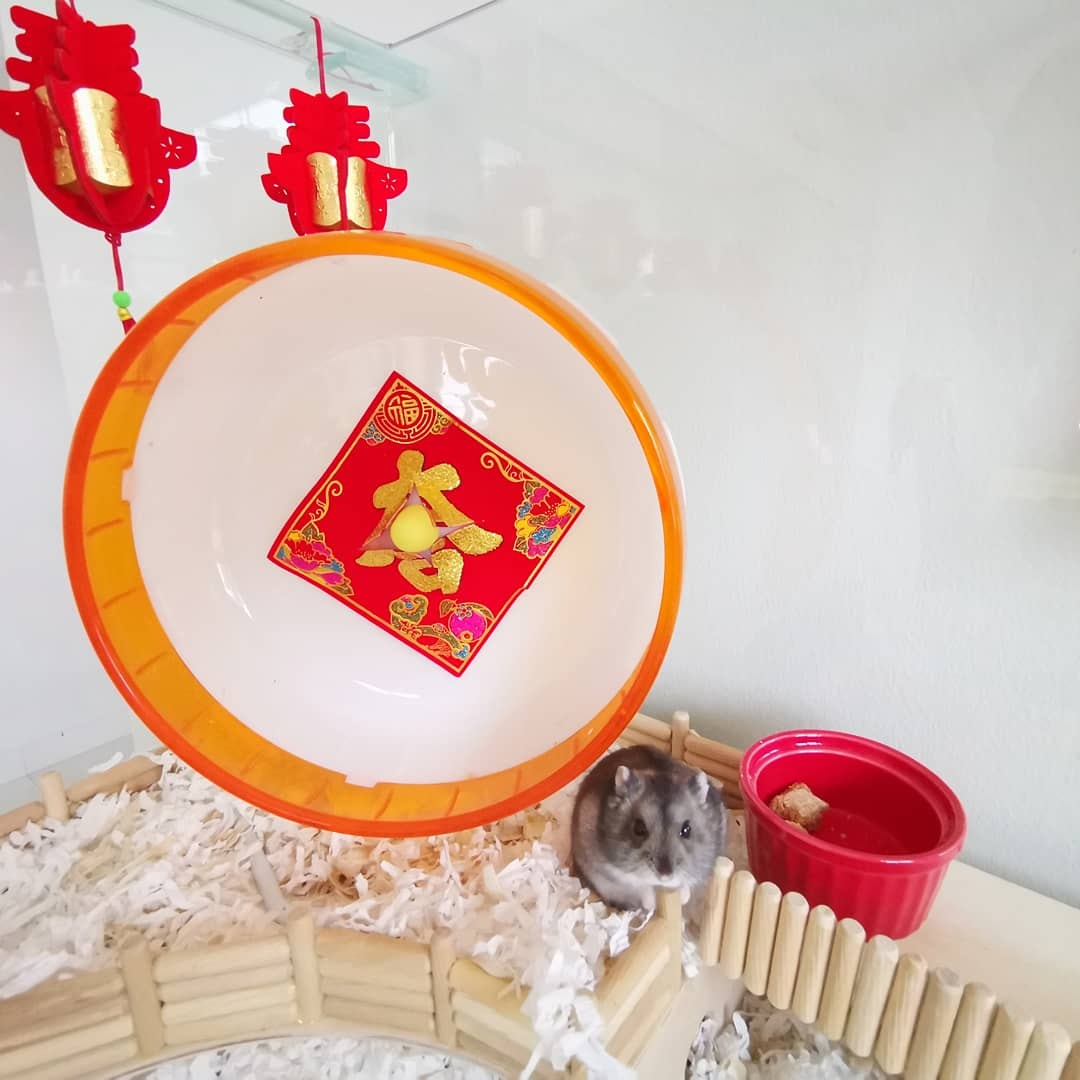 Erica also made the wooden and cardboard structures in the cage herself.
For example, the platform that the wheel is placed on was made from wooden dowel pins, non-toxic glue and an IKEA plywood magazine file.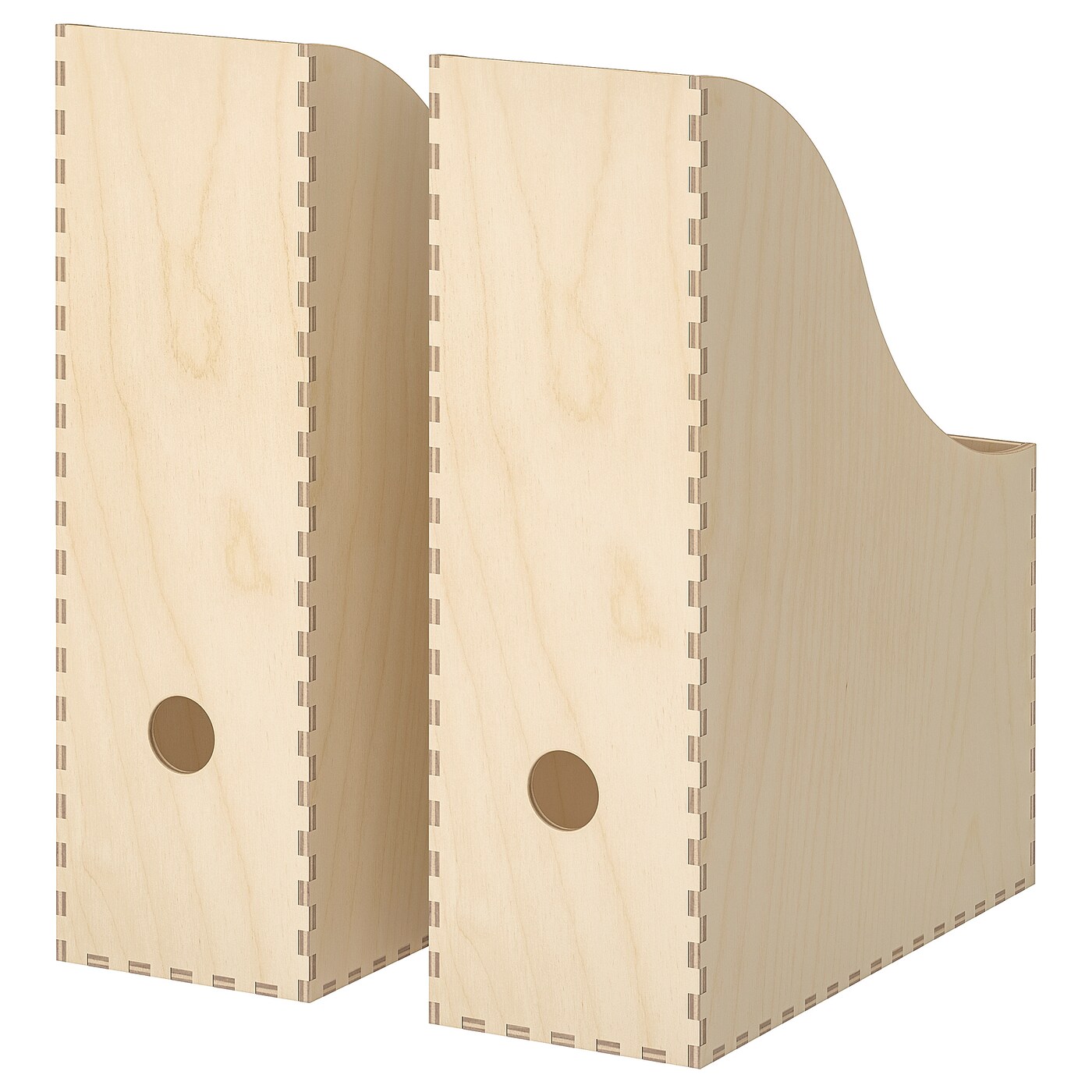 Depending on the complexity of the structures, Erica spends up to a couple of hours making the hideouts. Assembling the cage takes about an hour, and many of the decorations cost less than S$10 each.
"It's hard to keep track of cost because some items are upcycles, some are DIY and some are purchased," she said.
Erica uploaded the pictures of her cage onto the Singapore Hamsters Club Facebook group, where many were highly impressed with her interior designing skills.
Some offered design advice too.
Another owner, Valen Chow, has also updated her cage decor for her Syrian hamster, Rapunzel.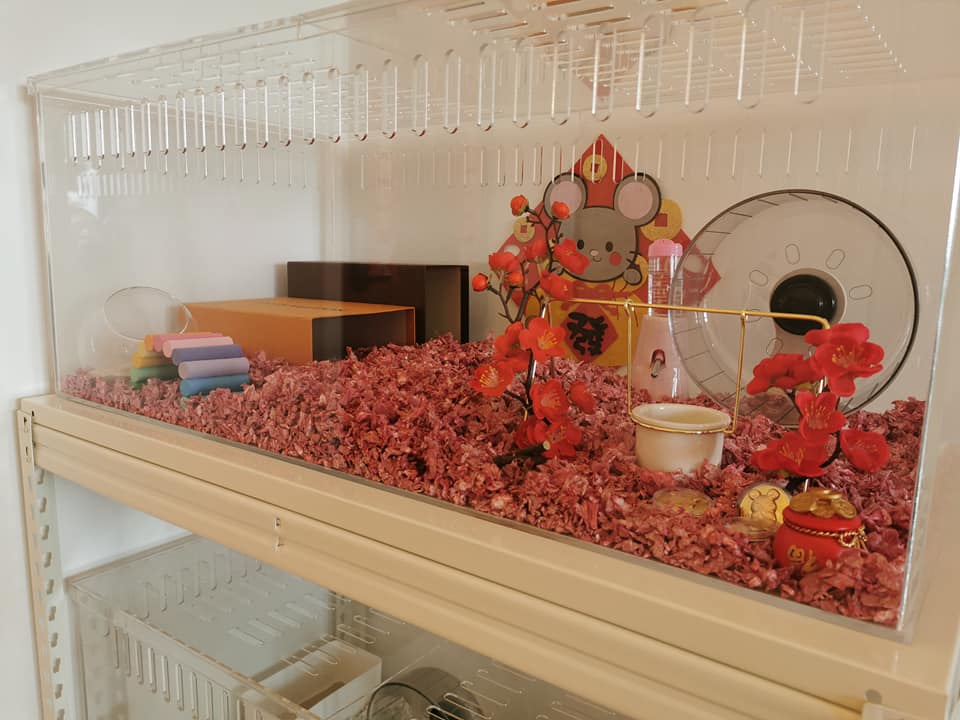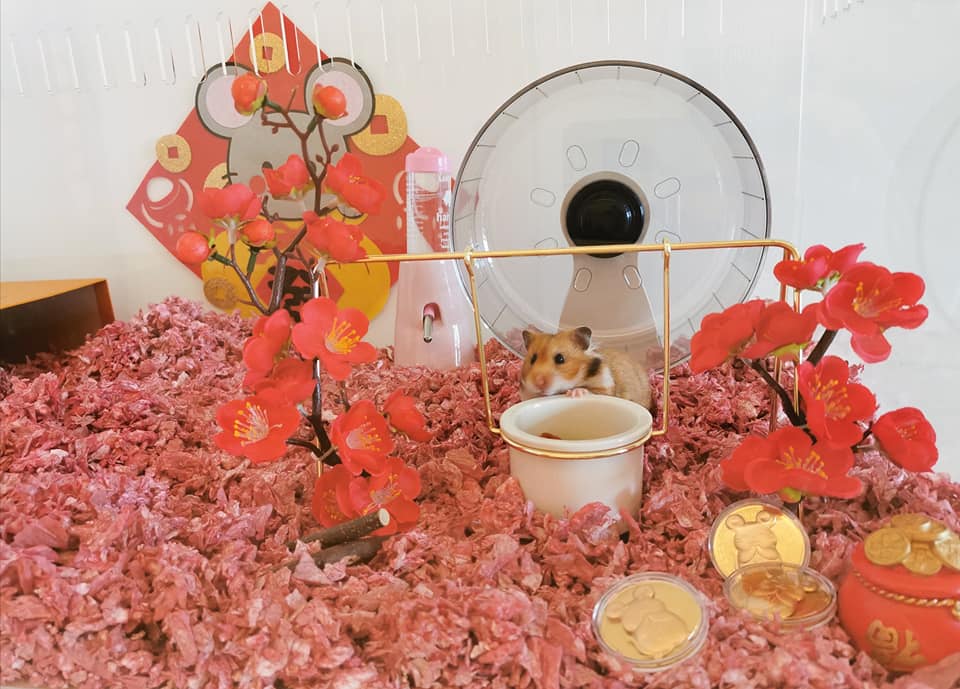 Spending more than $50 on the decorations alone, Valen stressed that hamster owners should put safety first before placing decorations in its cage.
"Hamsters like to chew and climb around. So items must not have sharp, rough surface. Must be safe for the ham if they chew on it. I usually will use paper or glass items, other type I will monitor. If they keep chewing on the item I will remove it," said Valen.
She also keeps electrical lights and wires far away from the cage.
On areas that Rapunzel might fall, she adds extra bedding for cushioning.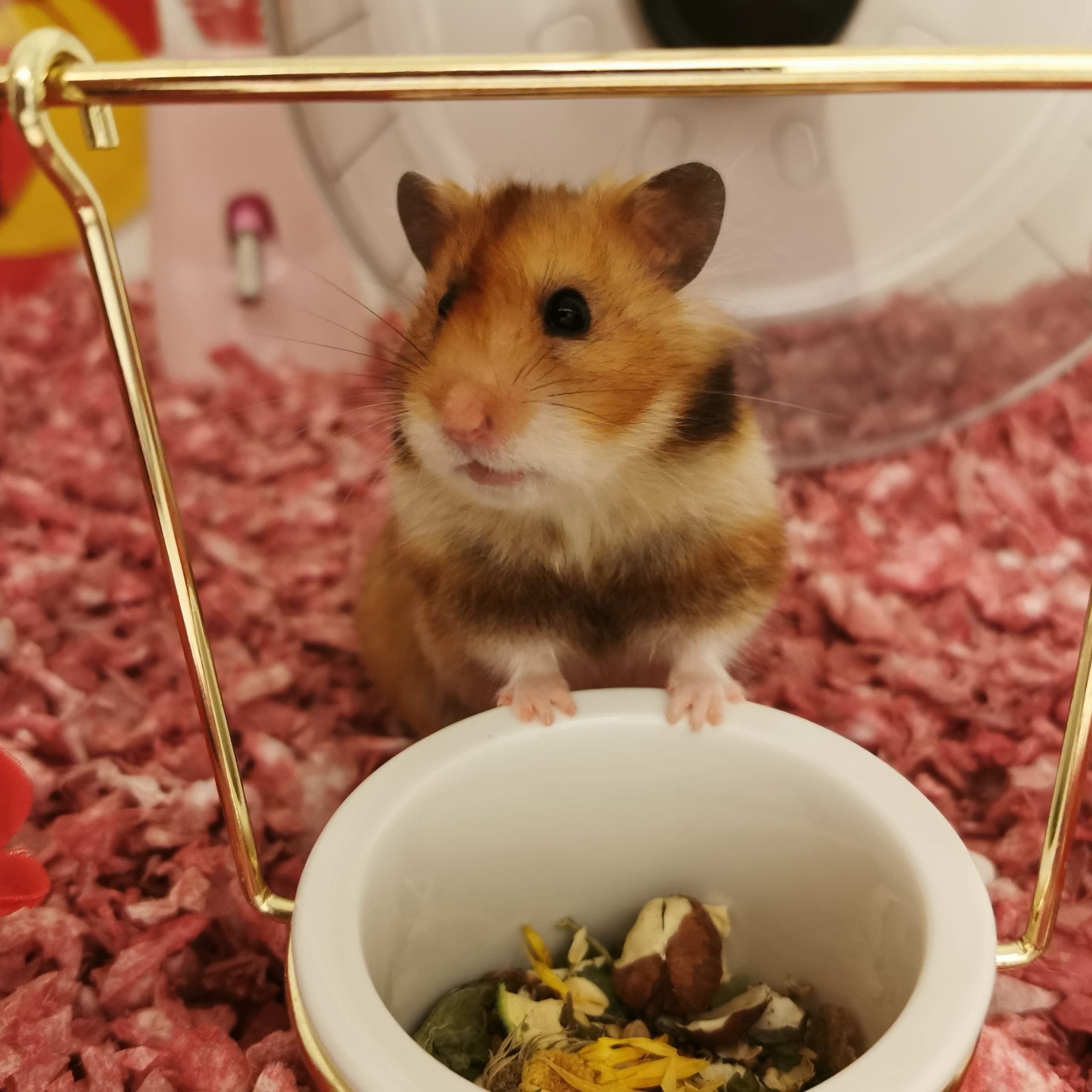 Small pet, big space
Both owners gave their hamsters a big, clear tank to roam around. Contrary to most people's assumptions, normal wire cages do not provide enough space for hamsters to have an active and healthy life.
The Hamster Society of Singapore (HSS) states that at least 80cm by 50cm of flat floor space is needed for a hamster cage.
Additionally, hamsters should be kept solitary, as having more than one hamster in the same cage could lead to fighting or unwanted breeding.
Moreover, as hamsters naturally make burrows in the wild, their bedding has to be thick enough for them to make tunnels in. HSS recommends four to six inches of bedding.
To prospective hamster house designers, Erica also said, "It's also good to take into consideration your hamsters personality when setting up their enclosure. Some hamsters are heavy chewers, some make it their mission to escape and some are just as lazy as can be. You will need to adjust the set up to offer them enrichment yet still making sure they're safe."
So please be sure before getting a hamster just for the Year of the Rat.
Oh, and #adoptdontshop.
Top photo courtesy of Erica Chou Harpell/FB
If you like what you read, follow us on Facebook, Instagram, Twitter and Telegram to get the latest updates.