Sometimes, Carousell is better known as Carouhell.
But for one buyer named Vishnu, things got more serious than lowballing.
According to a tweet he posted on Dec. 25, Vishnu experienced a no-show from the seller.
To make things worse, the seller started making racist remarks over the app's messaging tool, engaging in mockery and stereotyping.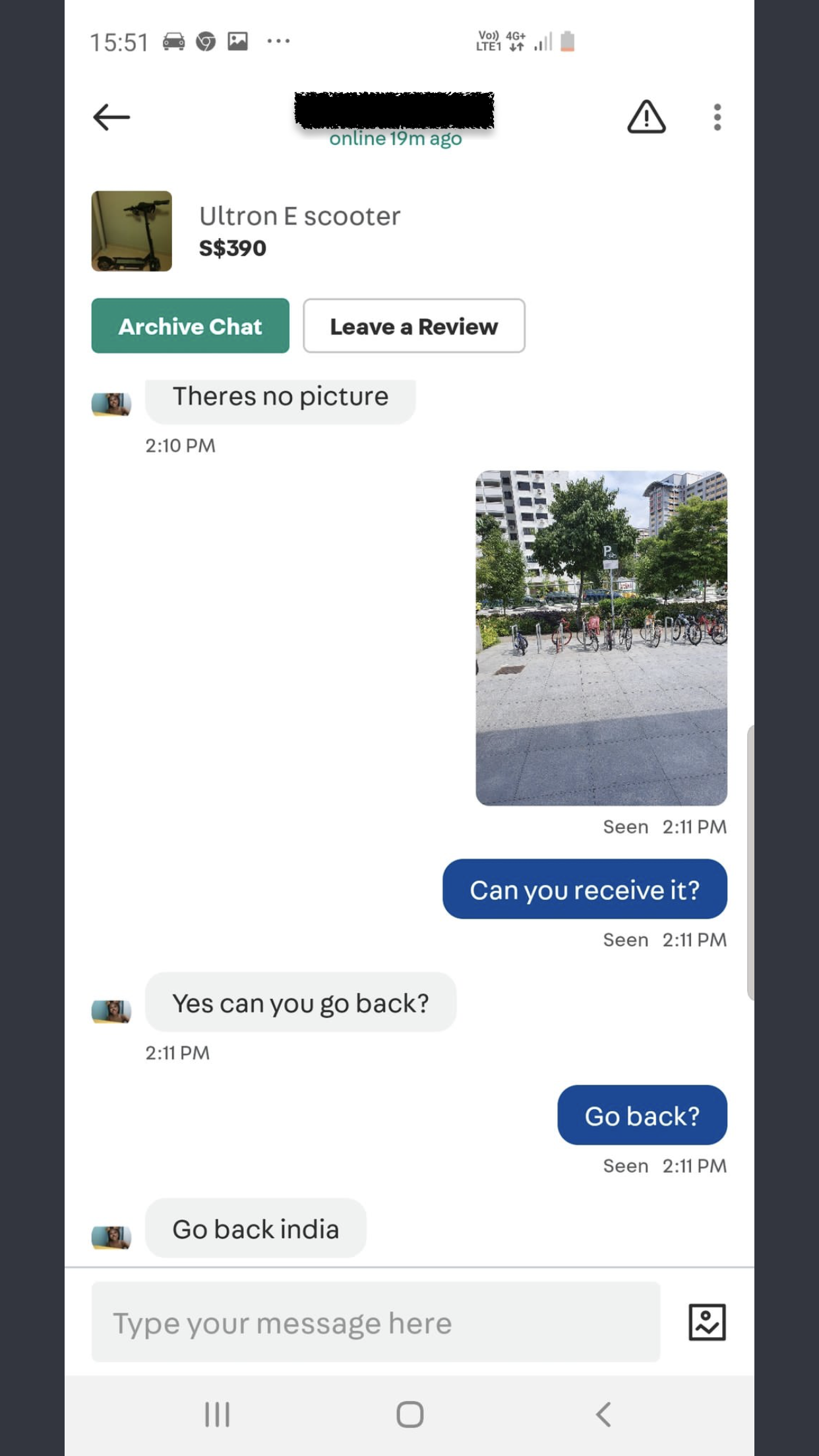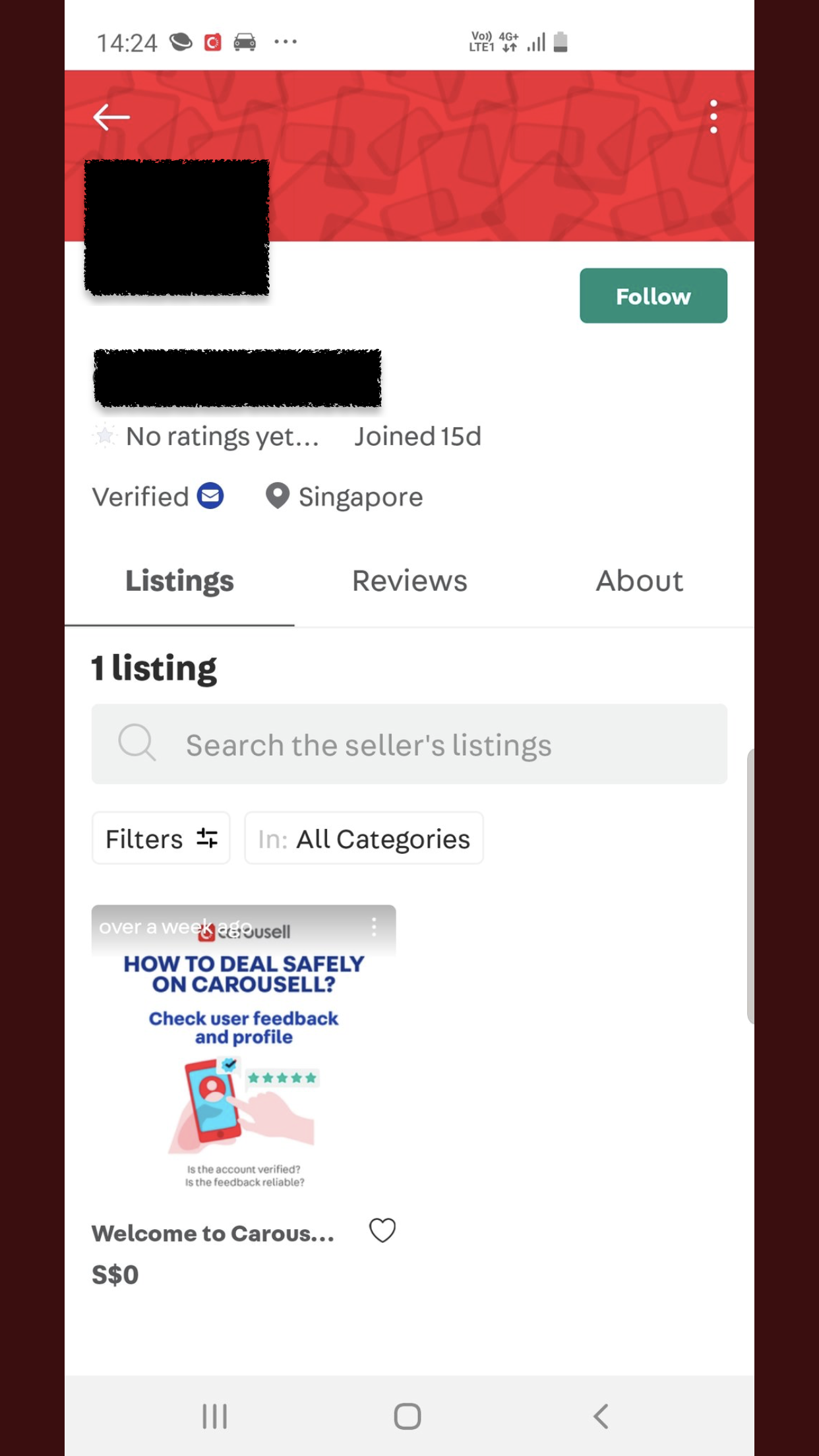 A troll is possibly behind the account, which was created 15 days prior to the transaction.
Since Vishnu made known his experience, his tweet has been shared over 4,600 times.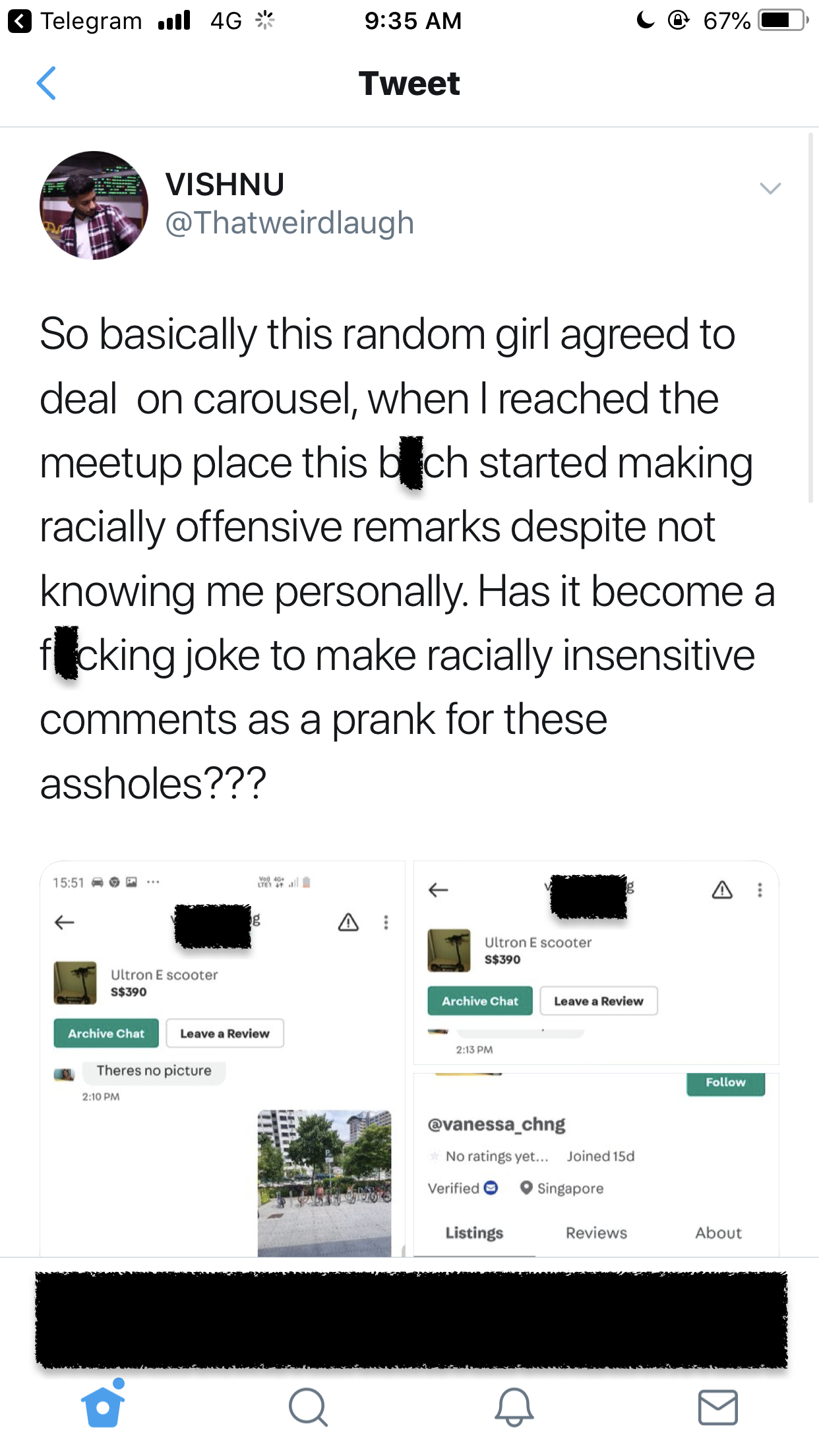 By Thursday (Dec. 26), though, the seller's account seems to have been removed.
Top image via Vishnu on Twitter
If you like what you read, follow us on Facebook, Instagram, Twitter and Telegram to get the latest updates.