Only eight Kapok trees, also known as the silk-cotton trees, are listed as heritage trees in Singapore.
There used to be two of such majestic Kapok trees in Unesco World Heritage Site, the Singapore Botanic Gardens (SBG).
And they are easily recognised for their enormous size, growing up to 50-metre tall.
Here's how huge a Kapok tree is:
85-year-old Kapok tree removed
Some nature enthusiasts have noticed the absence of one particular Kapok tree near Holttum Hall in SBG.
A member of Nature Society Facebook group posted about it on Oct. 19, 2019.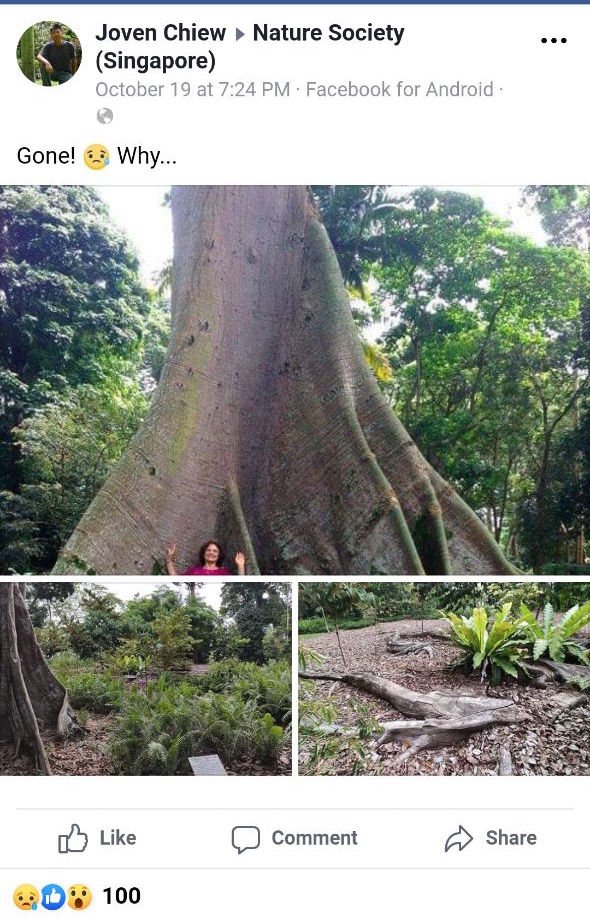 The Kapok tree was planted in 1934 by the former director of SBG and the seed from which the tree grew was a present from the Bogor Botanic Gardens in West Java.
It had a height of 33 metres and girth of more than 17 metres, including its buttresses.
The roots could extend for up to 50m away from the tree.
Therefore, it was one of the more massive plants in SBG.
Here's how it looked:
Here is what remains:
The post drew some speculations over what had happened to the iconic tree.
Majestic trees like this have been integral to Singapore's identity and have helped to create a "sense of permanence" to the place we live.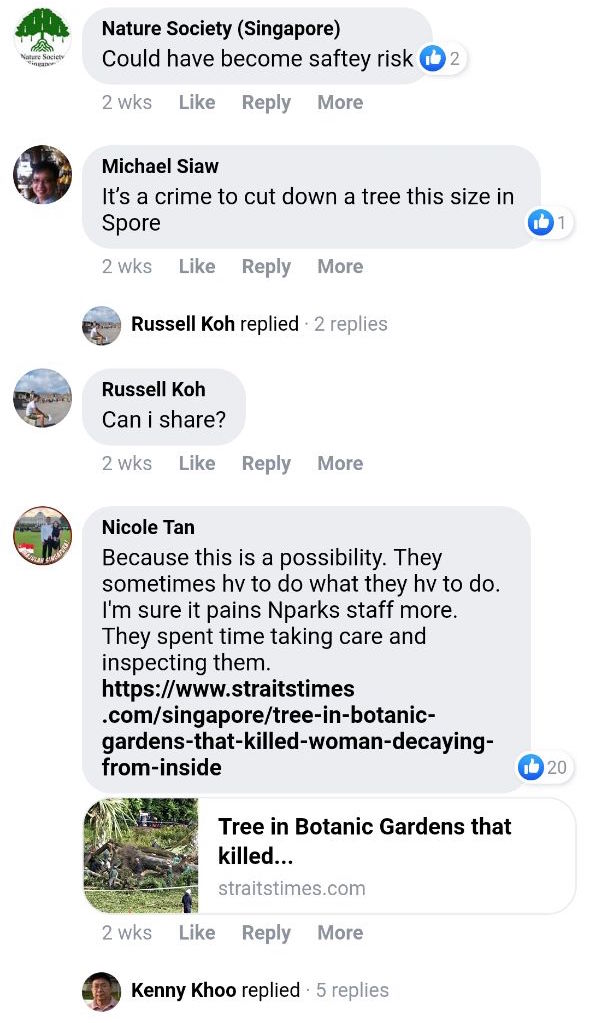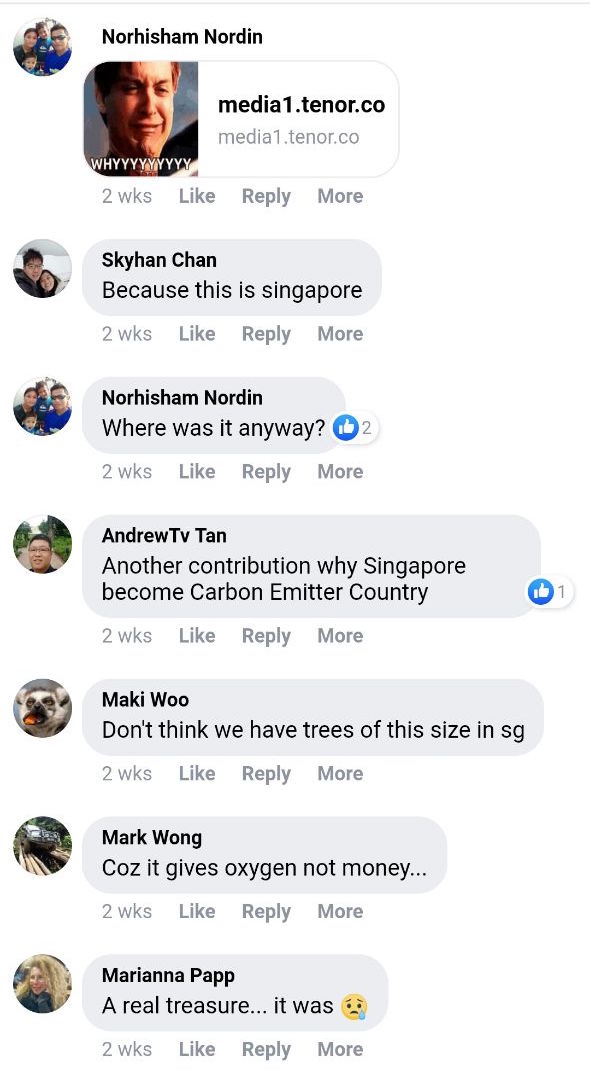 Tree removed in early 2019 after being damaged by storm
In response to media queries, the group director of SBG, NParks, Nigel Taylor, shared with Mothership that the tree was removed at the start of 2019.
A major branch had snapped off this tree in 2014 which had since weakened the tree structure.
Instead of removing the tree, SBG cordoned it off since to keep members of the public safe and had tried to maintain the tree for as long as possible.
A storm on January 23, 2019, unfortunately, split the trunk at the point of the previous branch failure and the tree had to be removed.
The area has since been planted up with more than 30 trees comprising 15 species, Taylor added.
The other Kapok tree in SBG locates between Bandstand and Rain Forest which you can still visit when you are there.
Top photo collage from Jovien Chew/Facebook and SBG/Facebook
If you like what you read, follow us on Facebook, Instagram, Twitter and Telegram to get the latest updates.