Playgrounds are meant for fun.
And for children.
But some people apparently had a little too much fun at one particular playground in a HDB estate, though.
According to some photos shared by Hilda Tiaga Paingas to Facebook group Complaint Singapore, she said that she was taking her employer's daughter to the playground when she came across this sight:
Upon closer inspection, she realised that there were condom packets on the floor.
From the photo, it appears that at least one condom was used.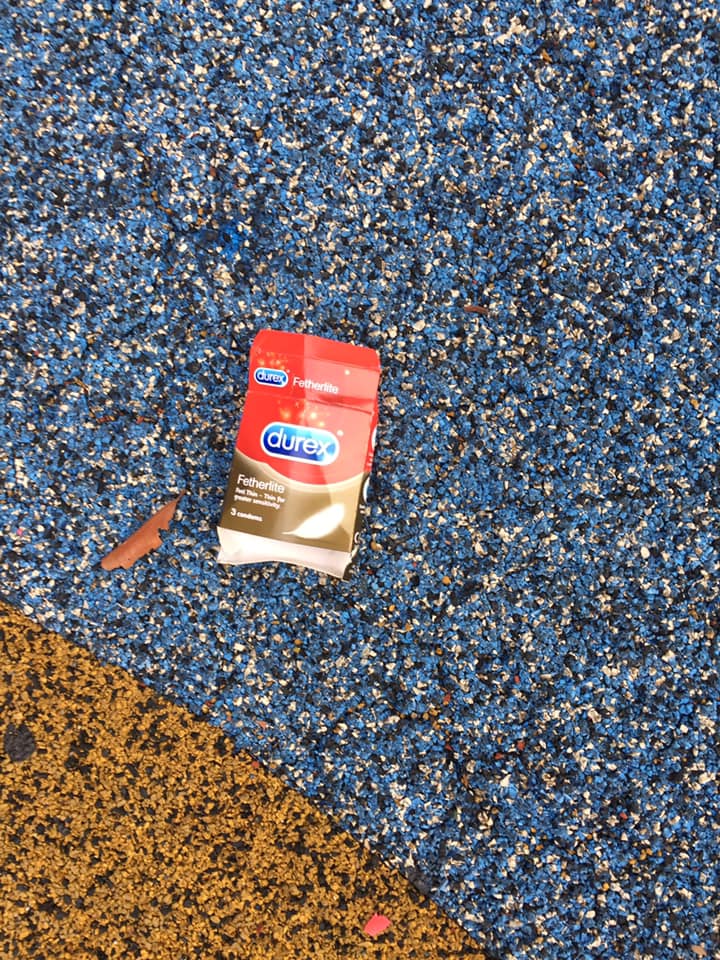 Playing cards had also been strewn everywhere.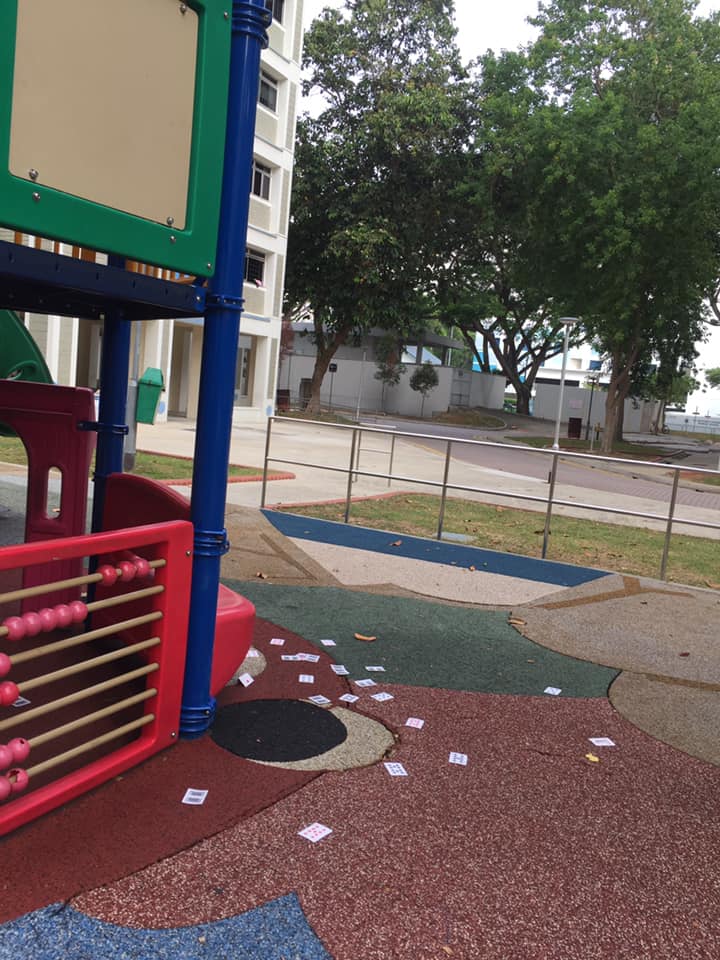 And apparently, there was also vomit in the slide.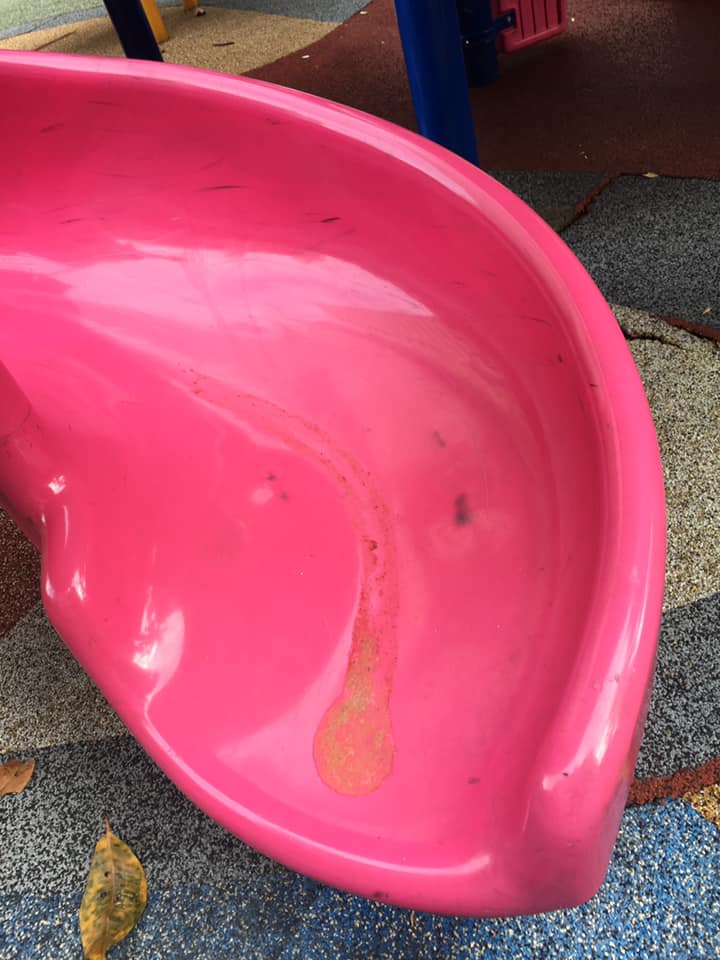 Quite the mess.
Some people shookt, others less so
Quite a few people responded to her post with shock and disgust.





Very terrible.

In the comments section, she also said that her employer had "reported" the incident, presumably to the police.

Others, however, seemed to be far less perturbed by the incident.





*Shrugs*
Top photo via FB/Hilda Tiaga Paingas
Content that keeps Mothership.sg going
---
??
This event teaches you how to be your own farmer in the comfort of your own home.
???
Jio all your friends to see the northern lights in this city in Norway!
?⚓
Every hipster's dream itinerary.
??
Did you know these are the most happening places in Singapore?
?
Do lower-calorie versions of hawker food taste as good?
If you like what you read, follow us on Facebook, Instagram, Twitter and Telegram to get the latest updates.