A dog whose fur was dyed green has been spotted in the Malaysian city of Shah Alam, at Subang Bestari.
The sighting was put up by Facebook user Shazreen Othuman on Monday, Nov. 11, who slammed the alleged perpetrator and speculated that the dog might perhaps be a stray.
Here is the post:
Unable to approach the dog as it was scared
Shazreen said in comments that he was unable to approach the dog as it appeared to be frightened of him.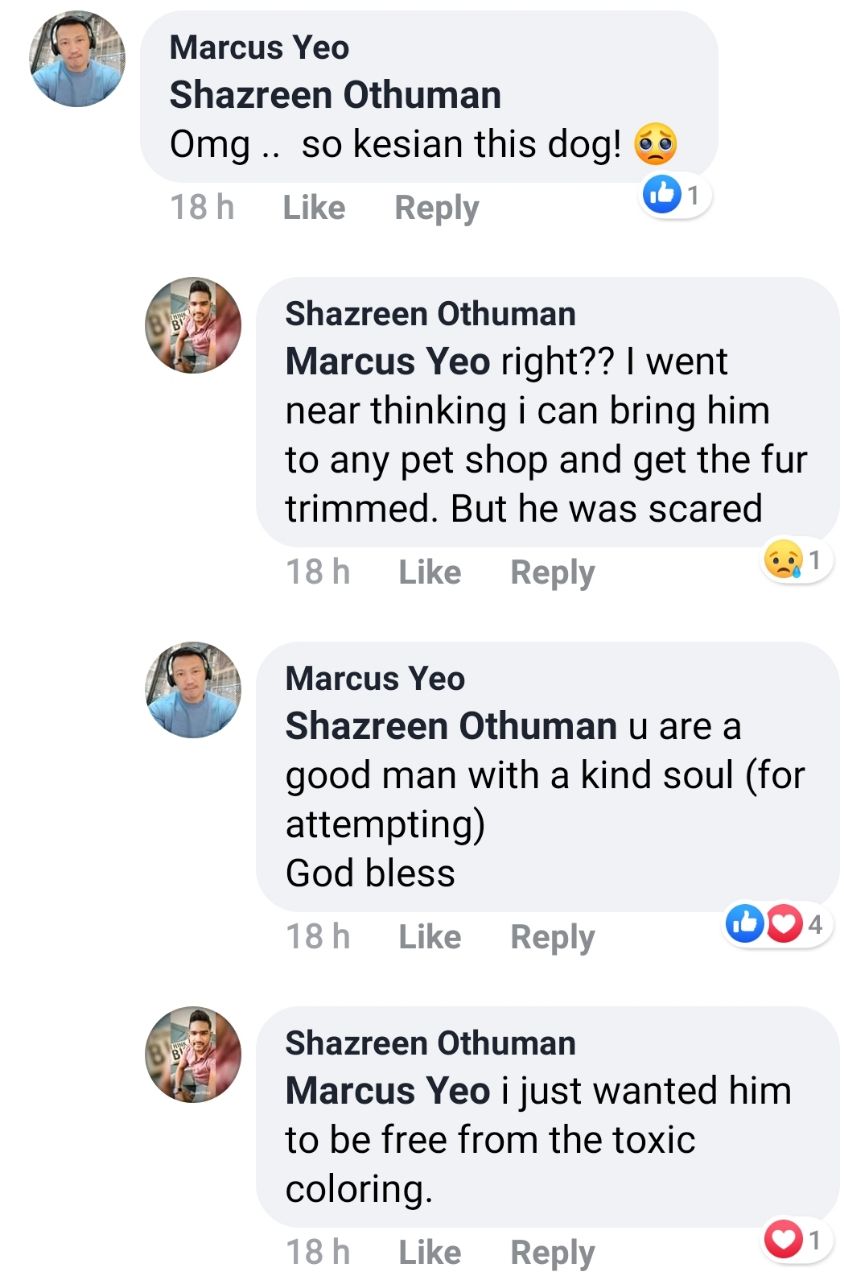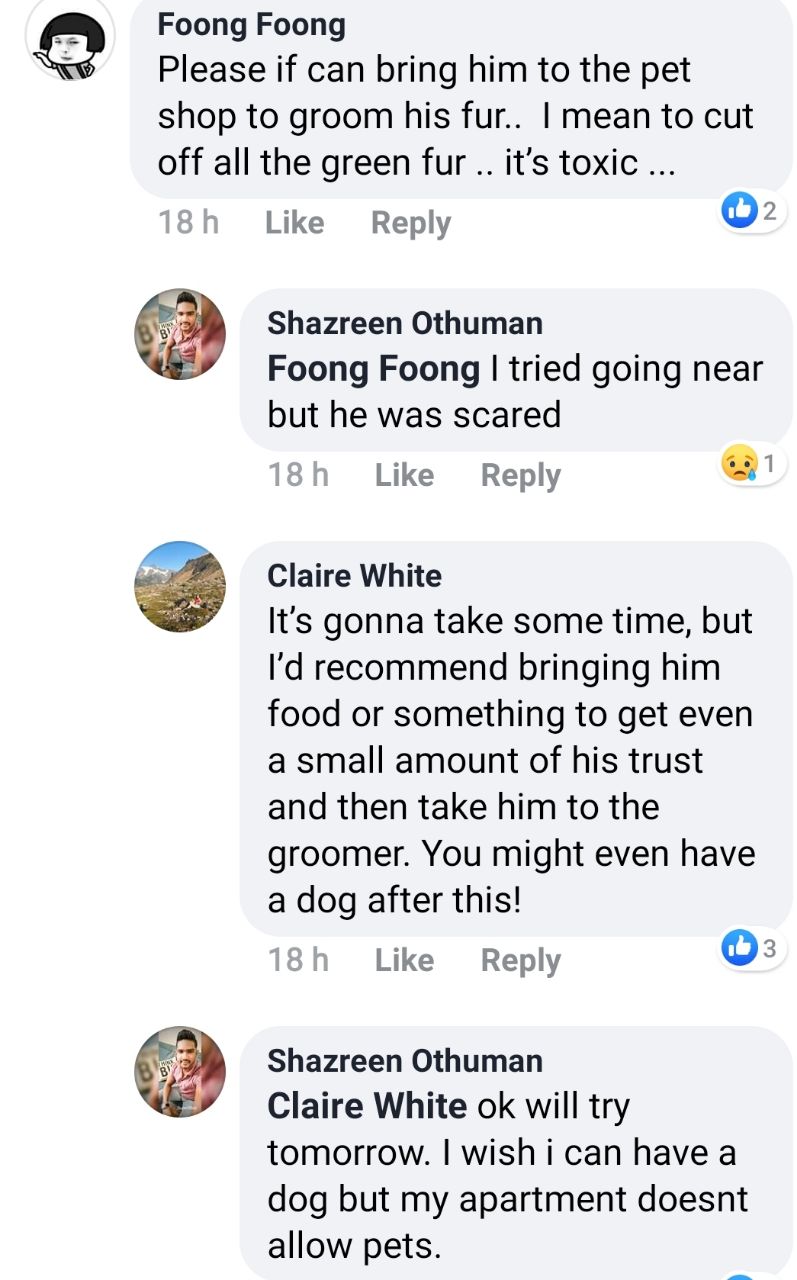 He also called for help in locating the dog once again by giving out his personal number in a separate comment.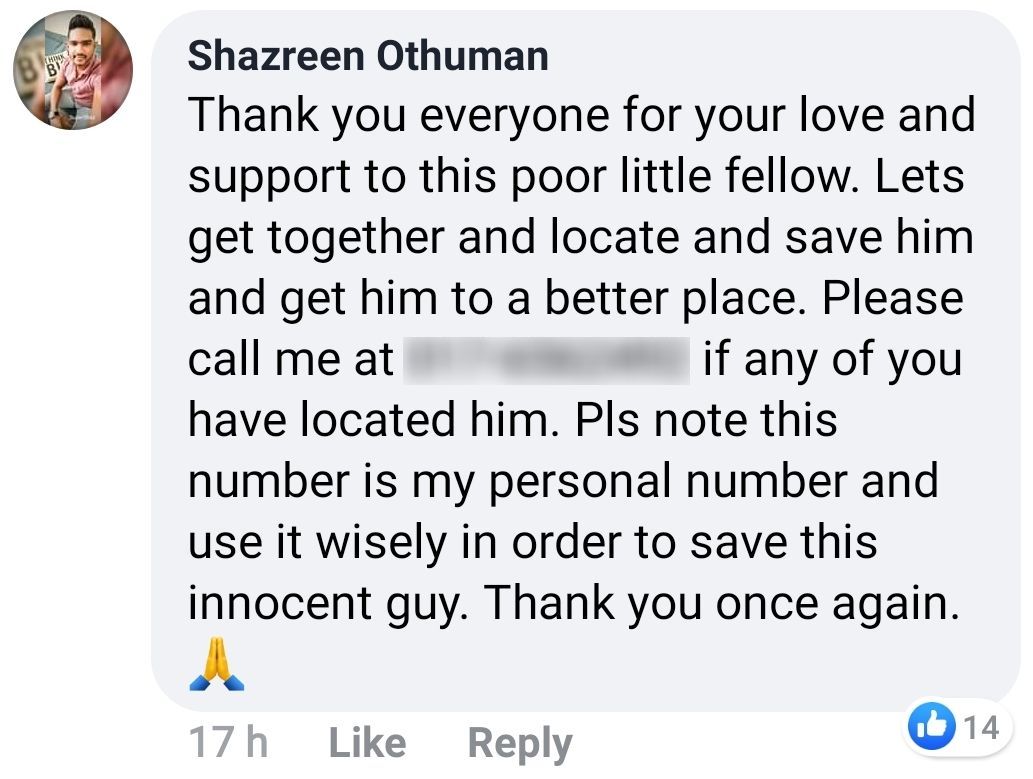 Netizens outraged by act
Meanwhile, many Malaysian netizens were outraged by the dog's appearance, with several highlighting how evenly the dye was applied on the dog's fur.
Some were concerned about the well-being of the dog.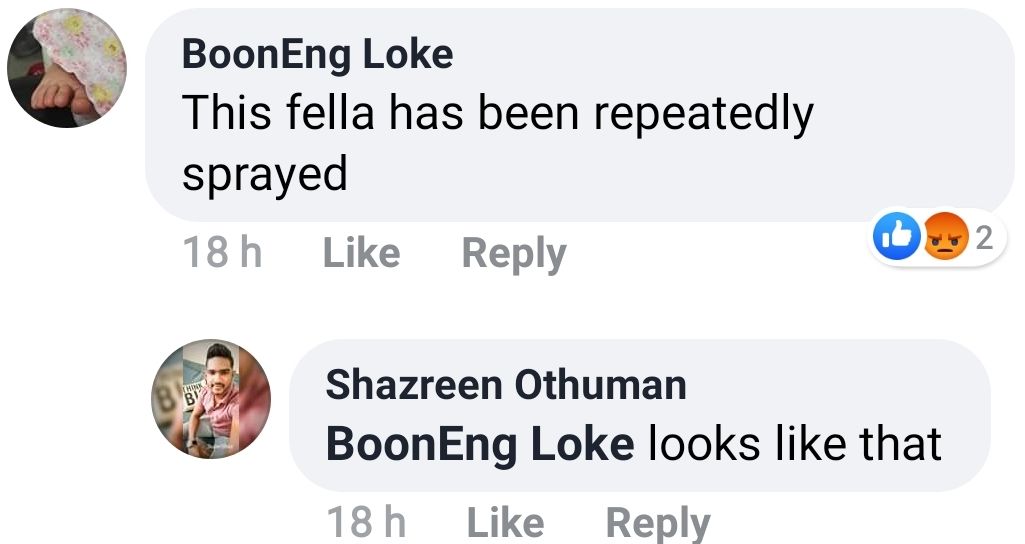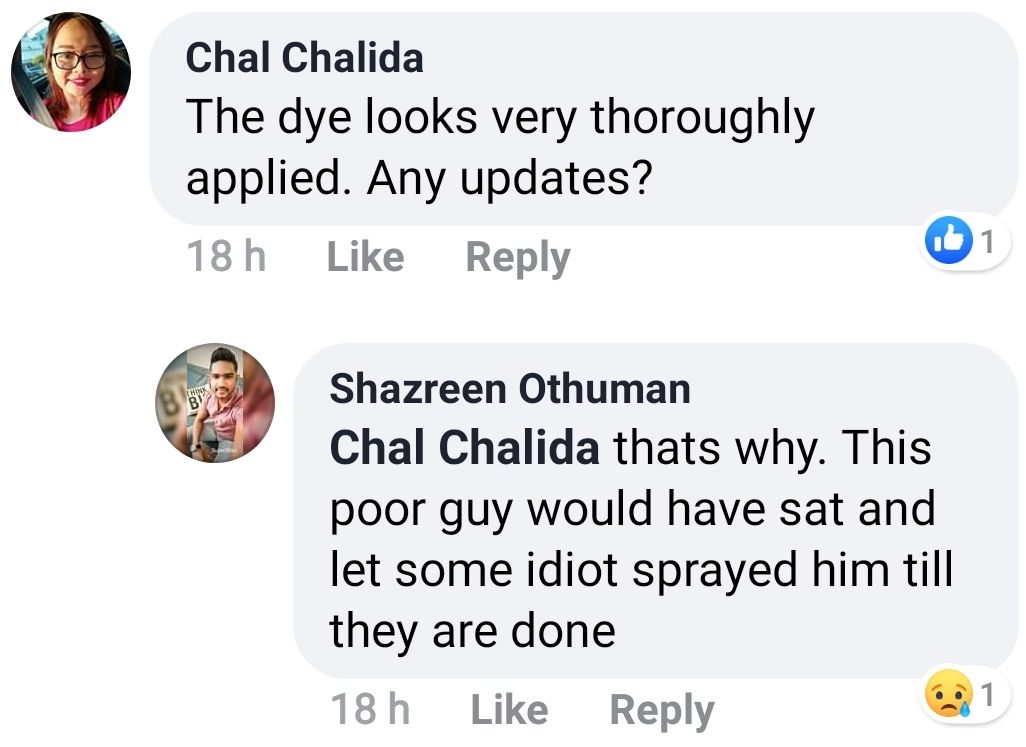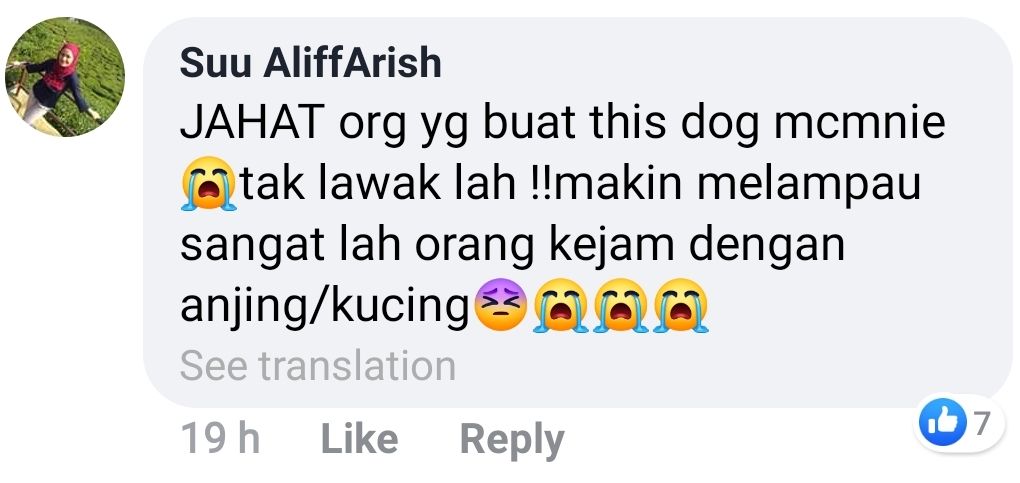 Translation: "The one who did this to the dog is terrible. It's not funny! Hating on dogs/cats is too much."
One person, however, urged commenters to focus on helping the dog instead of getting angry, since the person's sighting lacks context.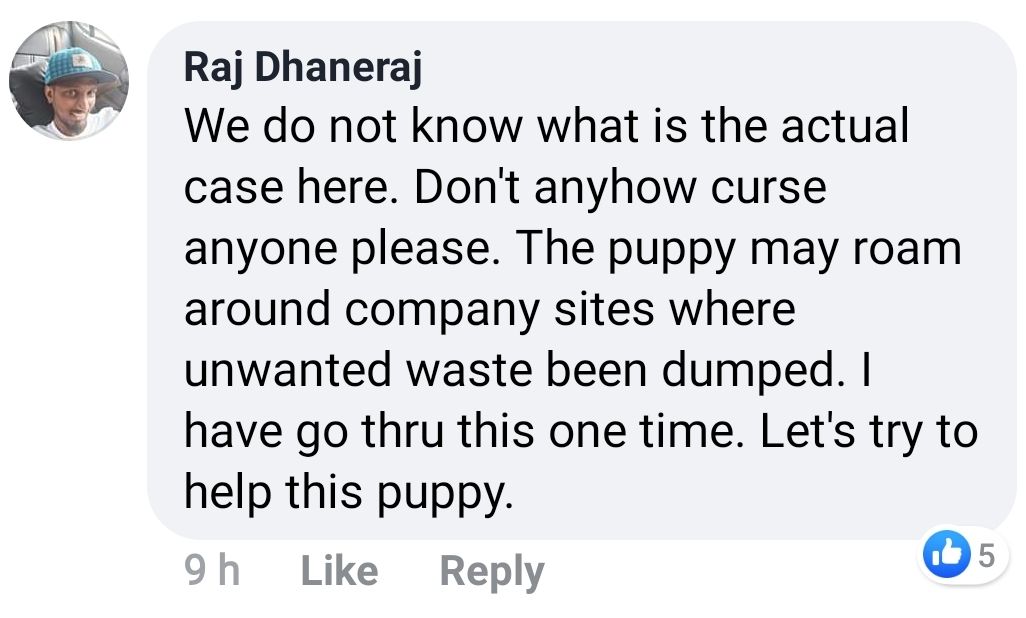 Here's hoping the dog will receive help soon.
Top image collage from Shazreen Othuman's Facebook post
If you like what you read, follow us on Facebook, Instagram, Twitter and Telegram to get the latest updates.