This weekend is a great chance for you to visit the Jurong Lake Gardens, making it worthwhile for those living in the East worthwhile to travel the distance.
Community Gardens Festival 2019 (CGF) is happening by the Jurong Lake, near the North carpark, till Sunday (Nov. 3).
At the festival, community gardeners display their fruits (and vegetables) of labour and it's a good chance for people with green fingers to exchange ideas.
Even if gardening is not your type of hobby, there are gorgeous displays and gardens for you to take a stroll around and see.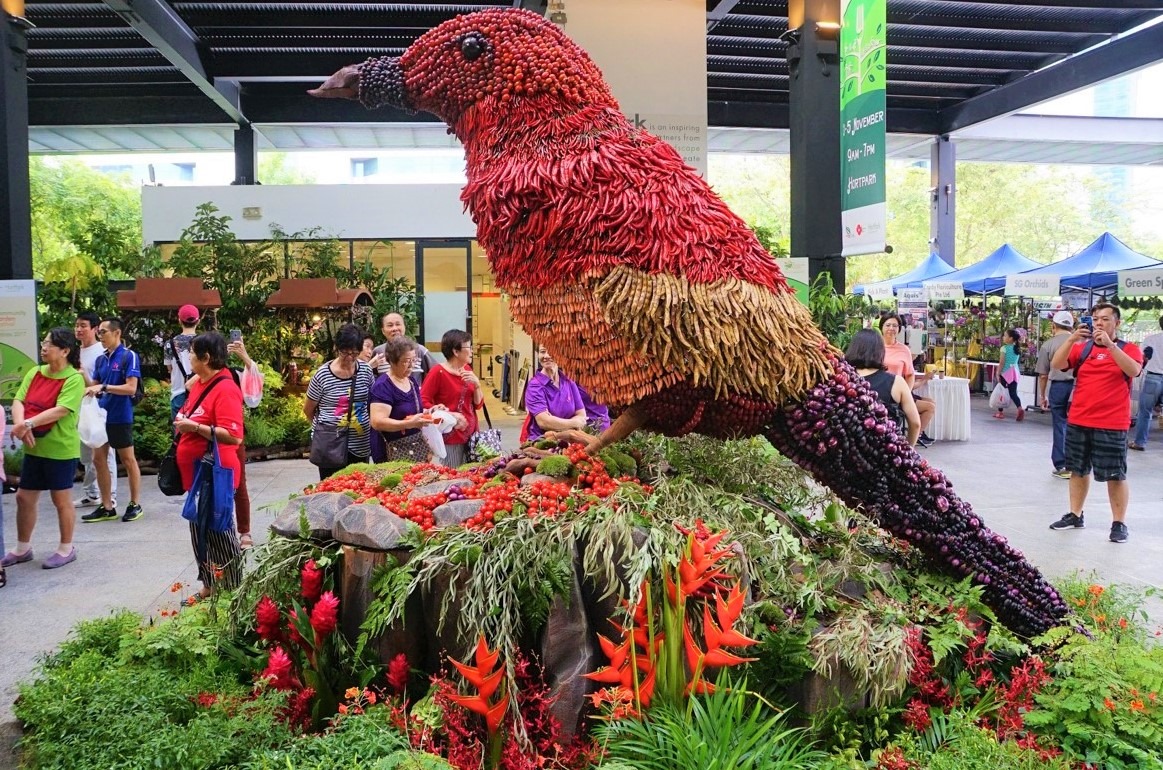 Extraordinary-sized vegetables
At the festival, you'll get to meet some of the largest, longest and heaviest produce from the community gardeners.
These include the heaviest winter melon and cherry tomatoes, as well as the longest long bean, snake gourd, lady's finger and loffa, all of which will be on display.
The heaviest winter melon is from Toh Guan Park Community Garden, weighing in at 24.06kg, while the longest lady's finger with a length of 46.4cm came from Bukit Panjang Zone 8 Garden 2.
Deputy Prime Minister and Finance Minister Heng Swee Keat launched this year's edition of the CGF, into its third year running now, on Friday, Nov. 1.
He then visited the displays after presenting awards to volunteers who have contributed actively to the nature scene in Singapore.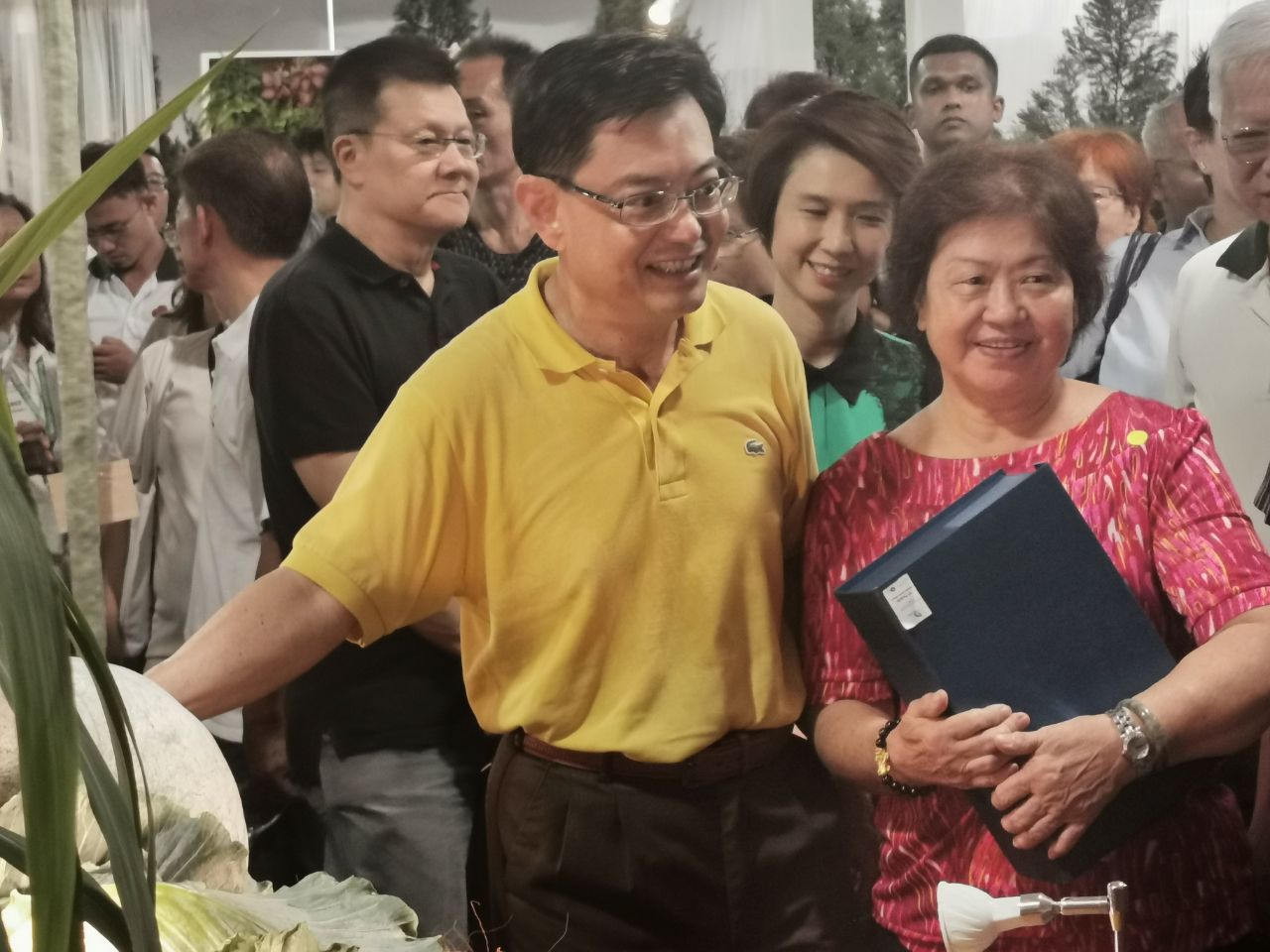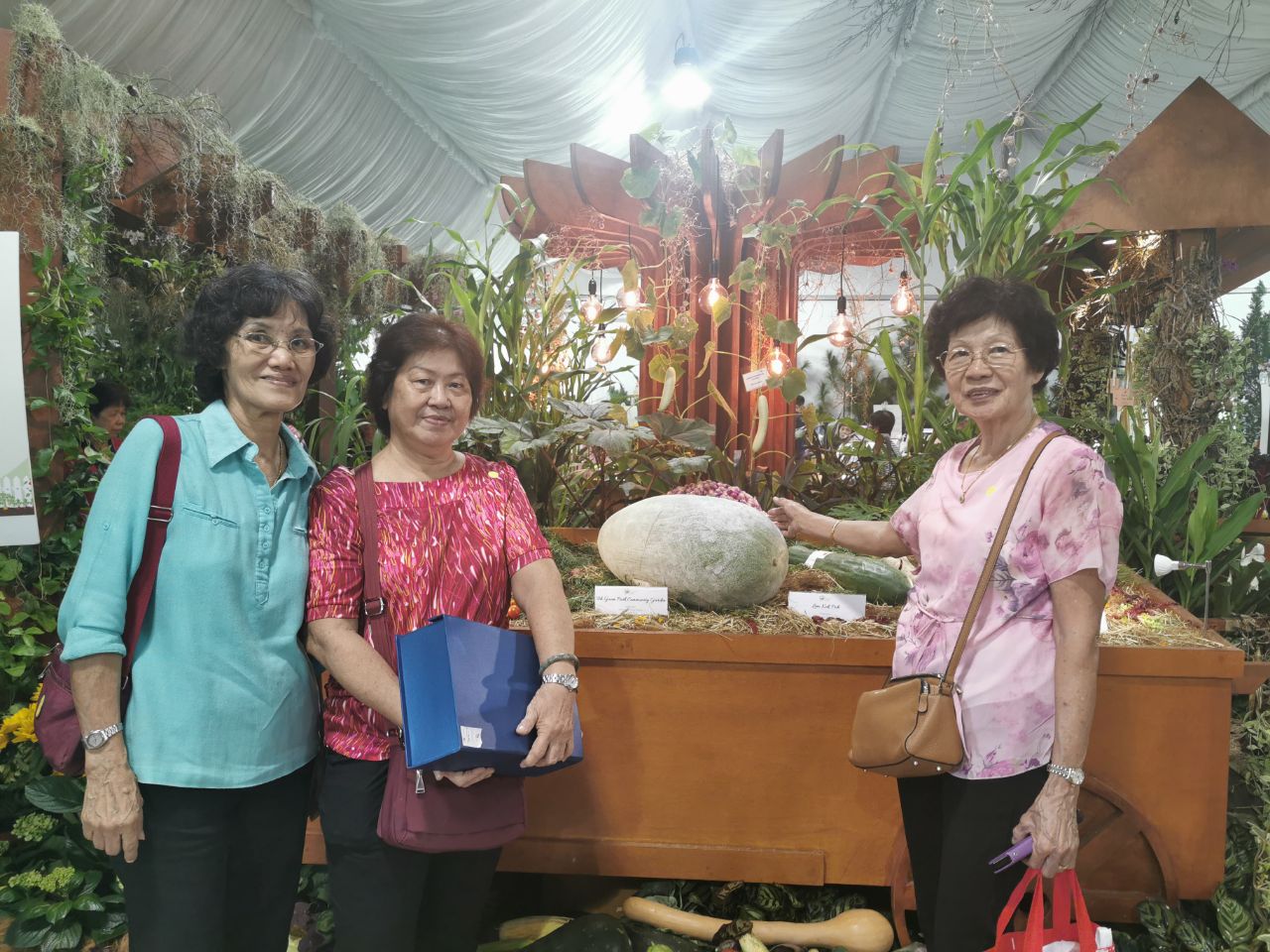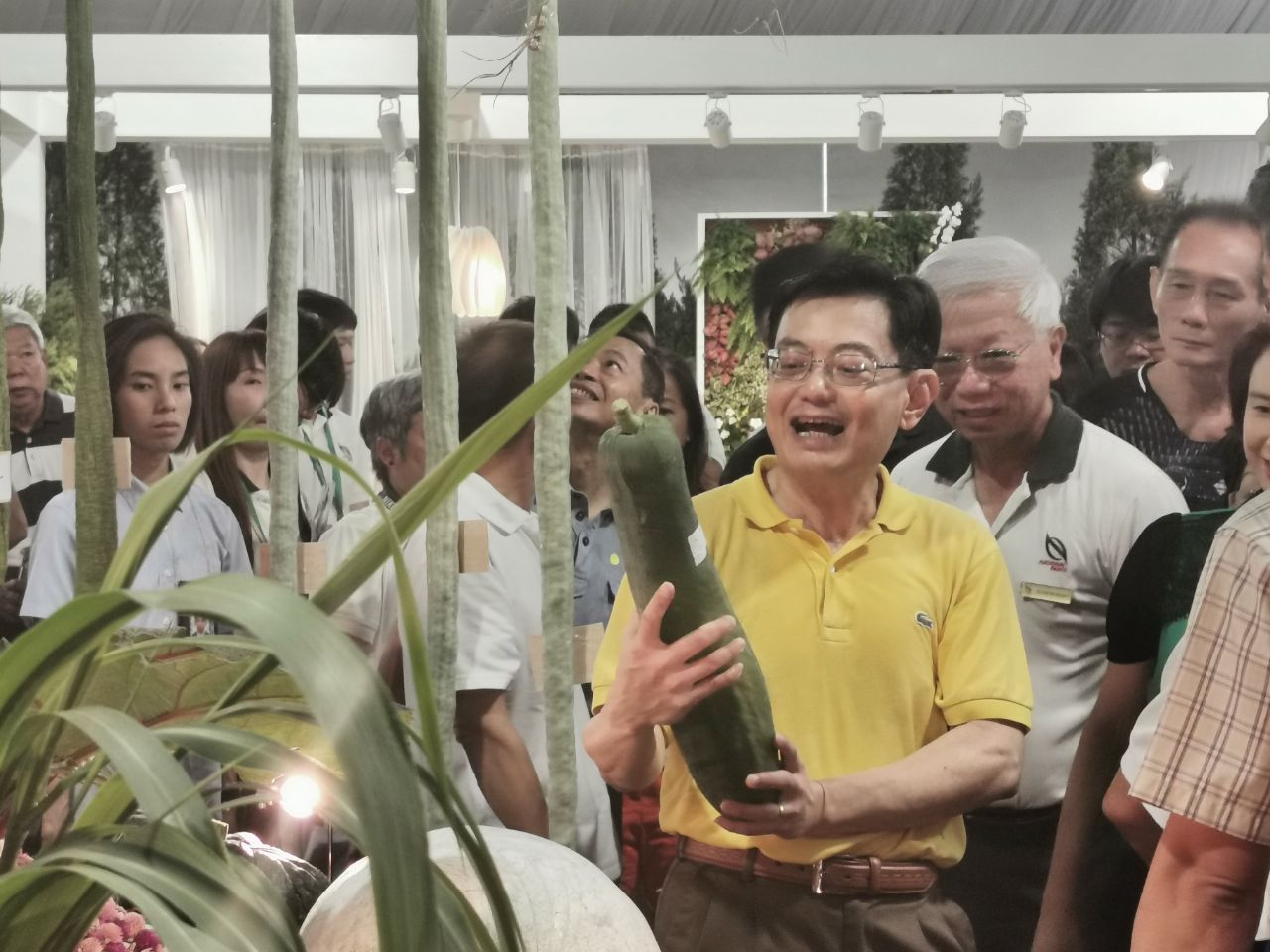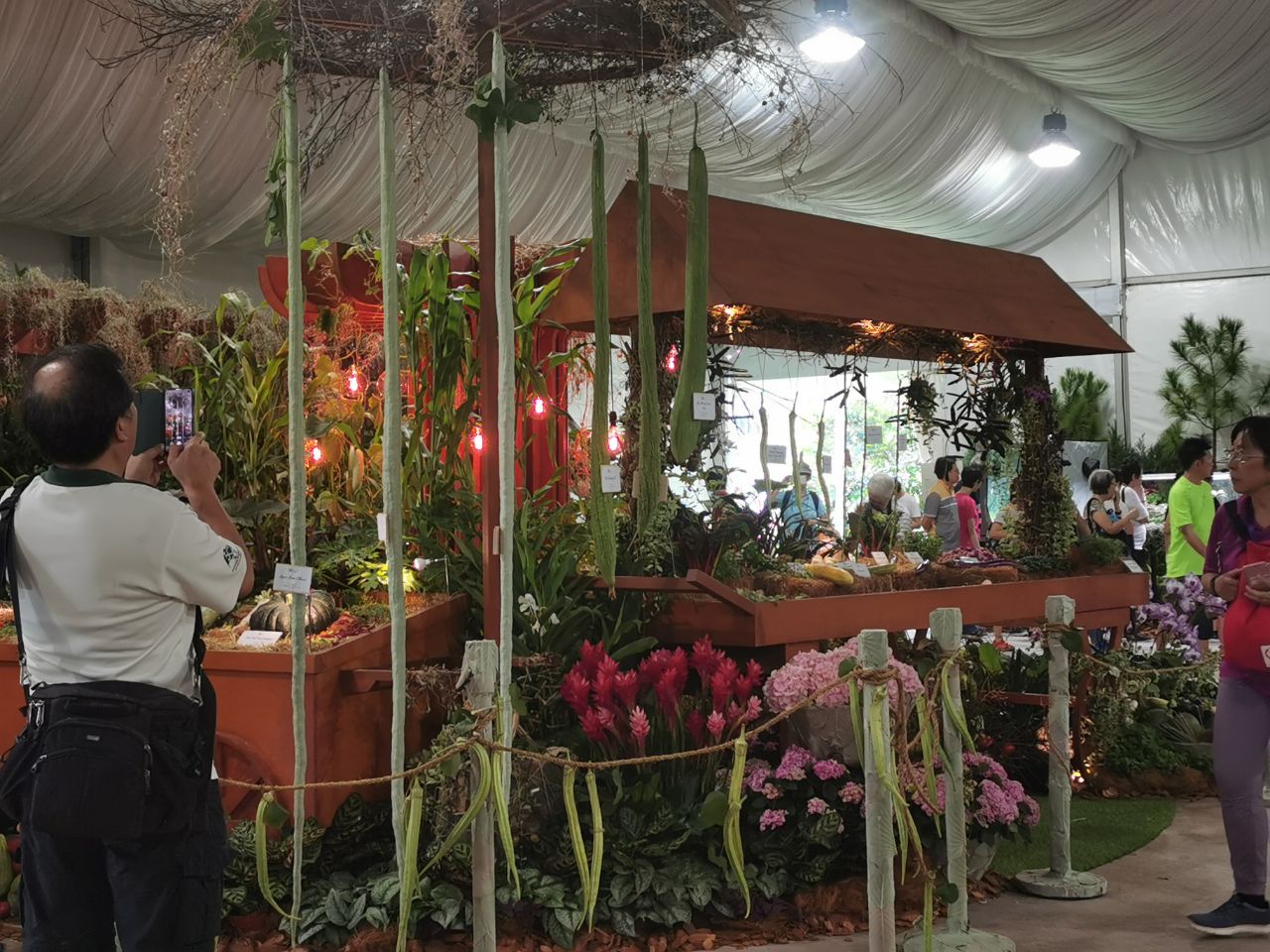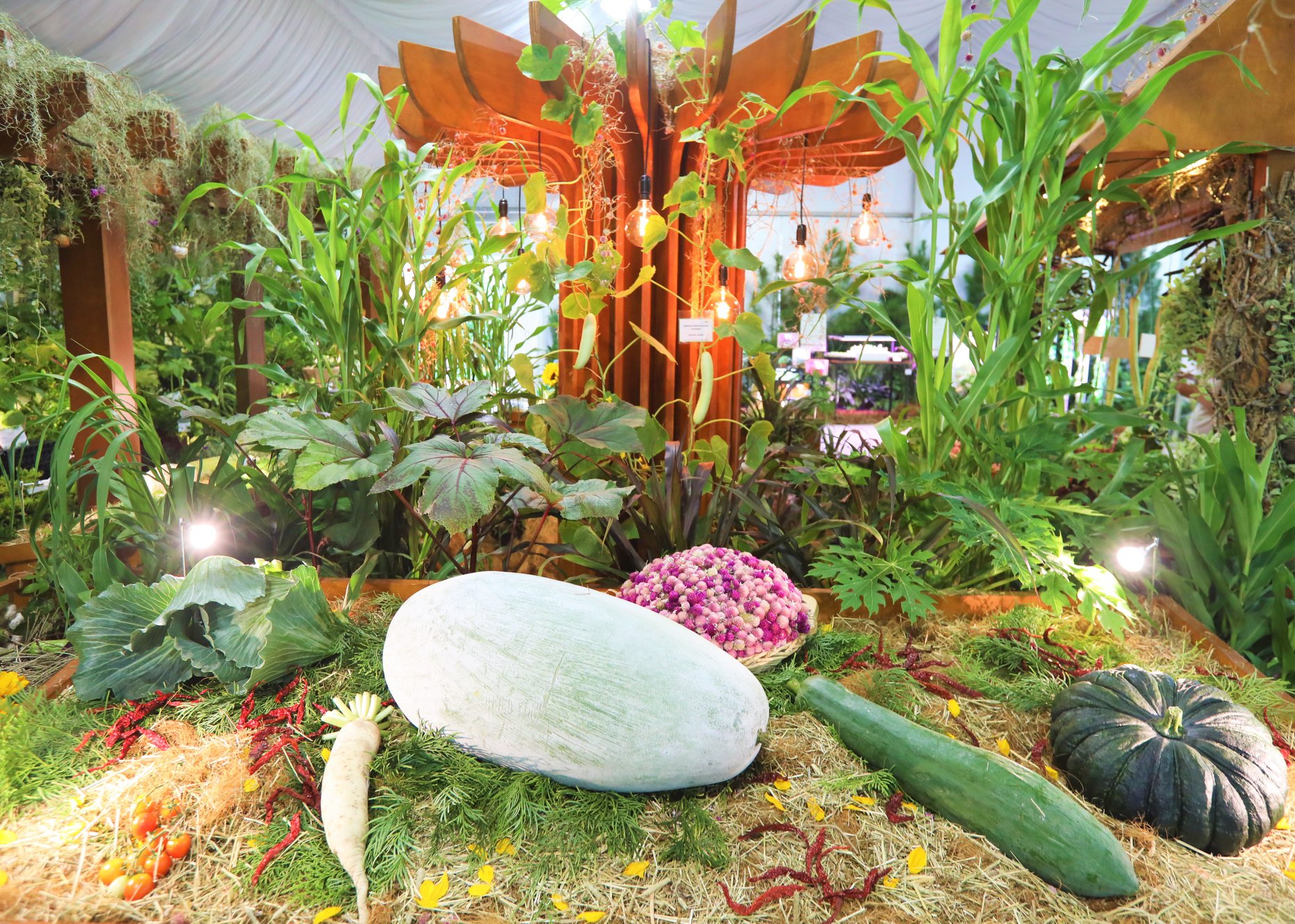 These gardeners received their awards from Second Minister for National Development Desmond Lee.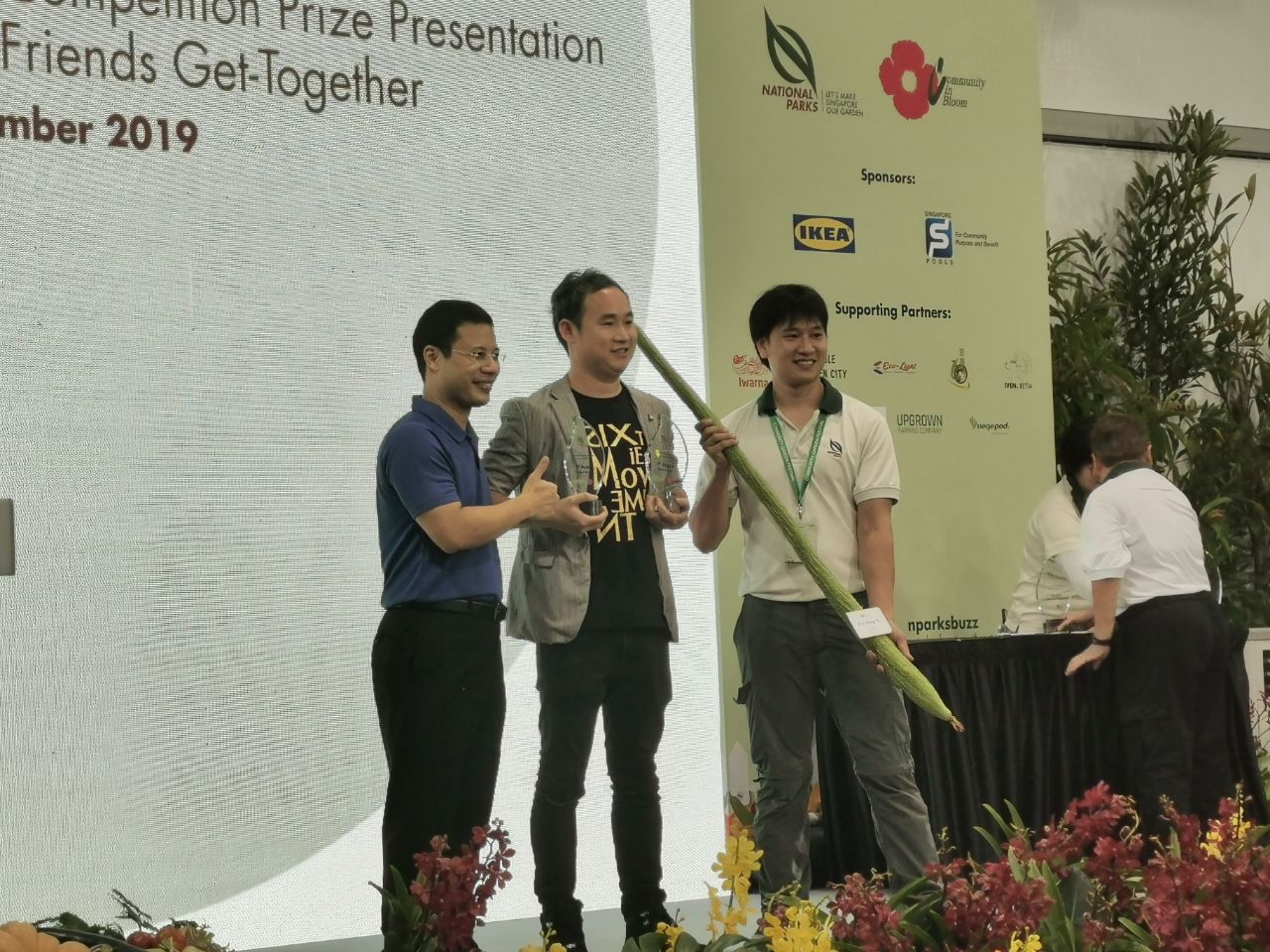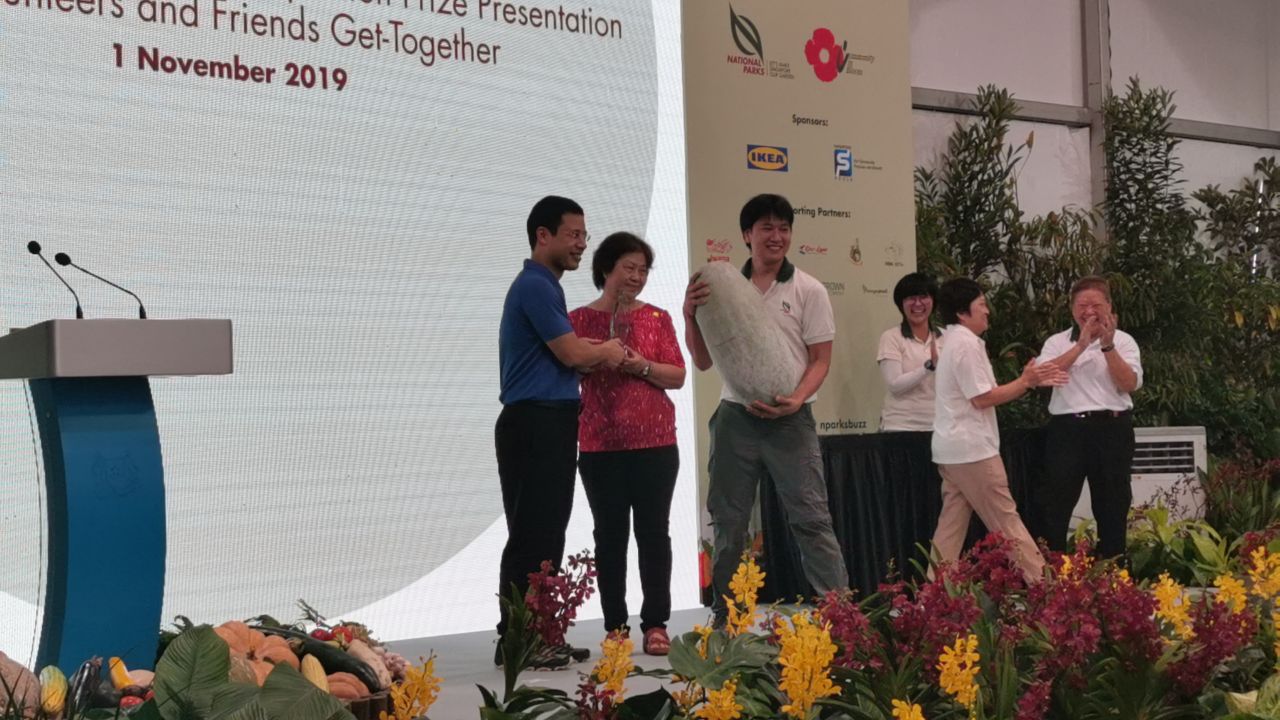 Gardening through the years
One of the highlights at the festival is definitely the outdoor display centrepiece that brings visitors through a journey of Singapore's gardening history, from the 1960s to today.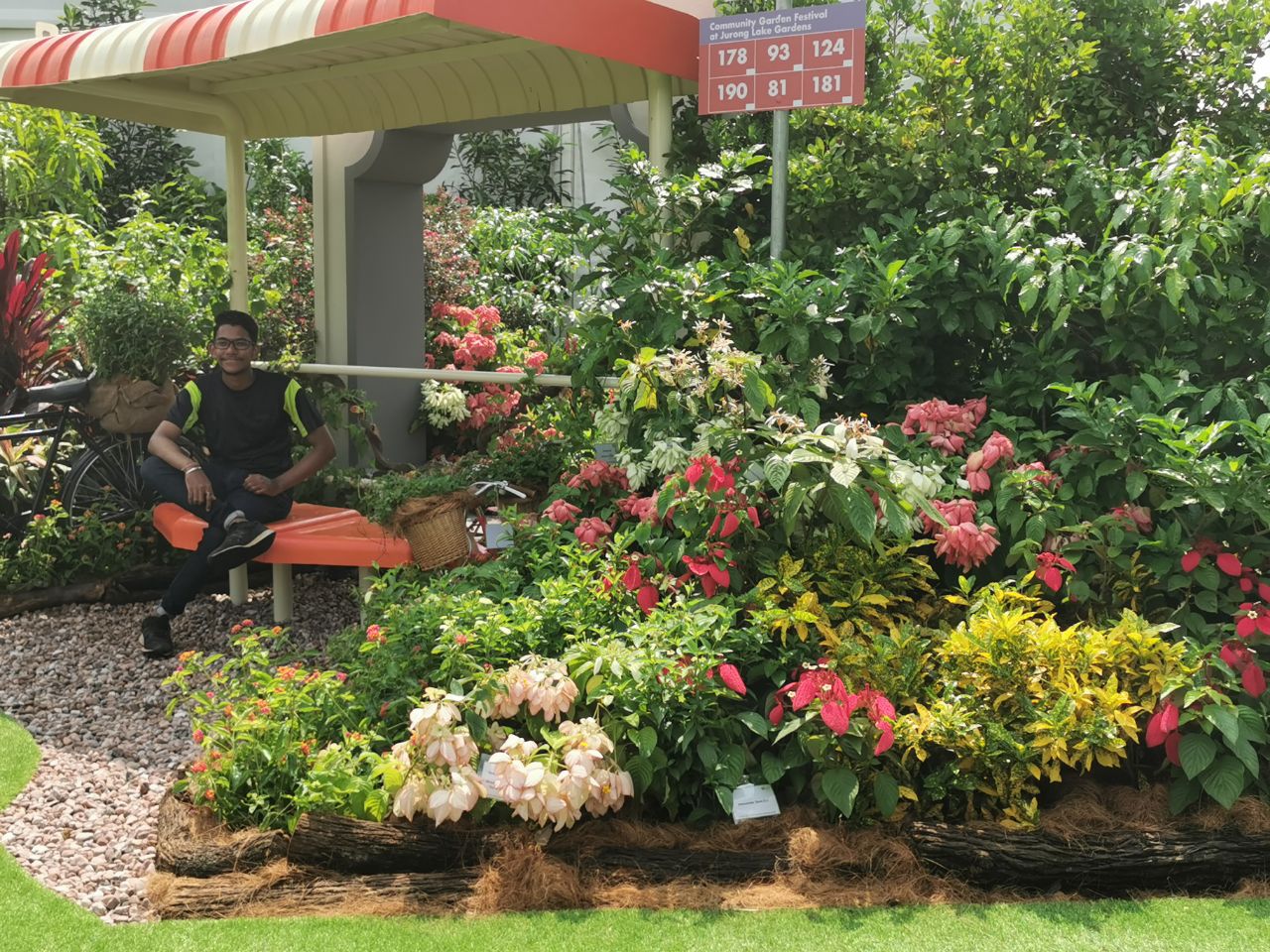 A very instagrammable spot, don't say bojio.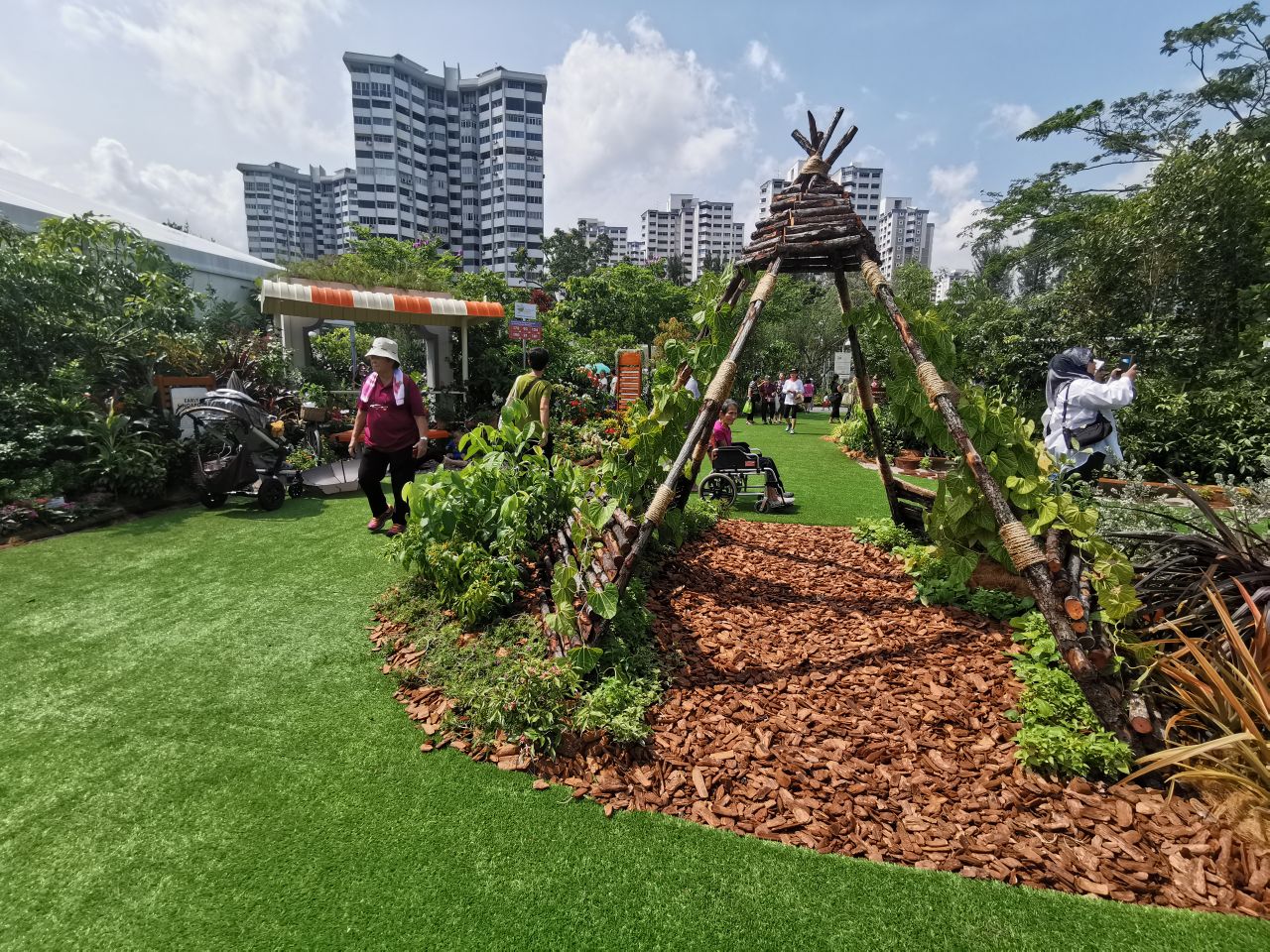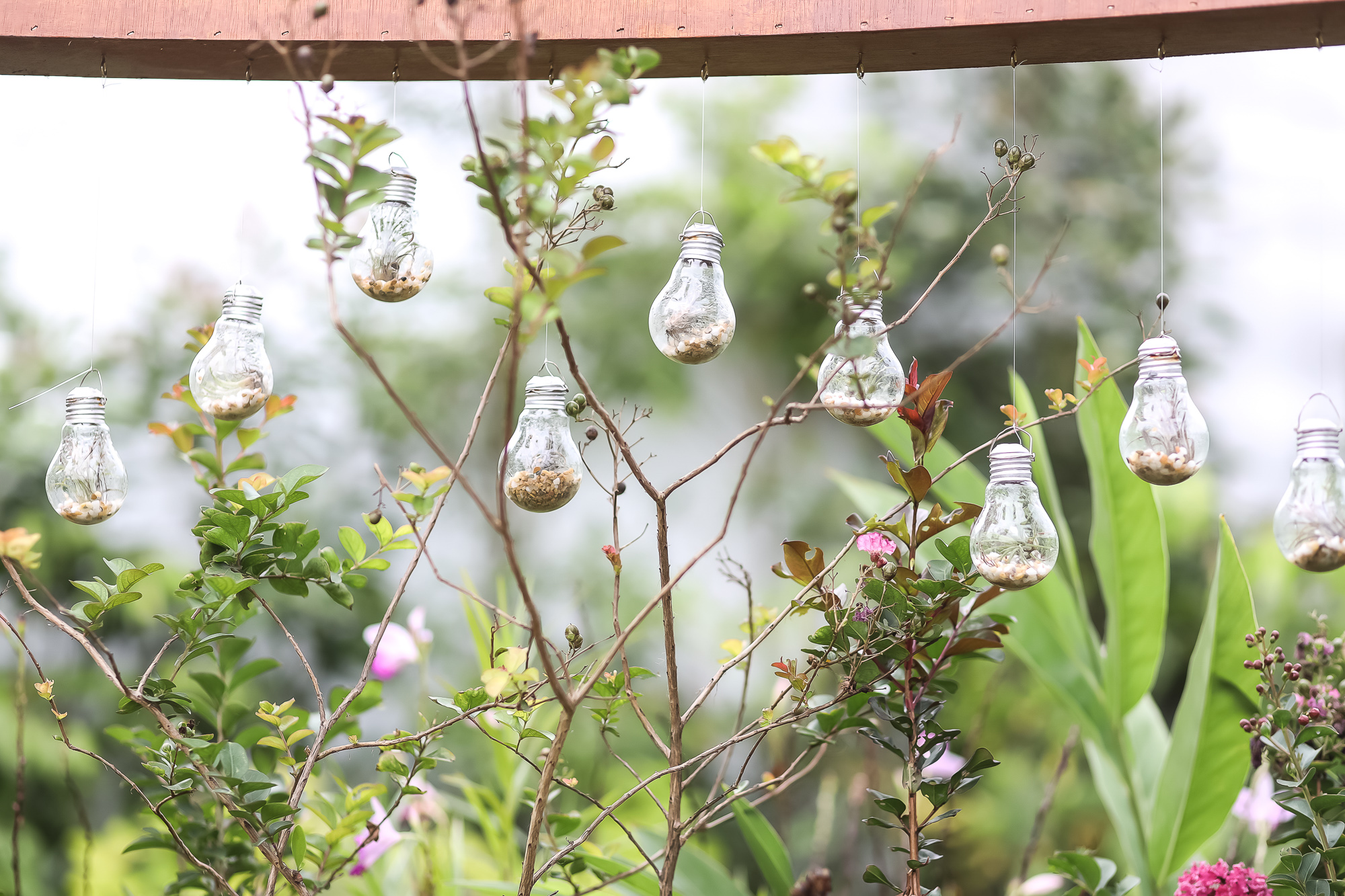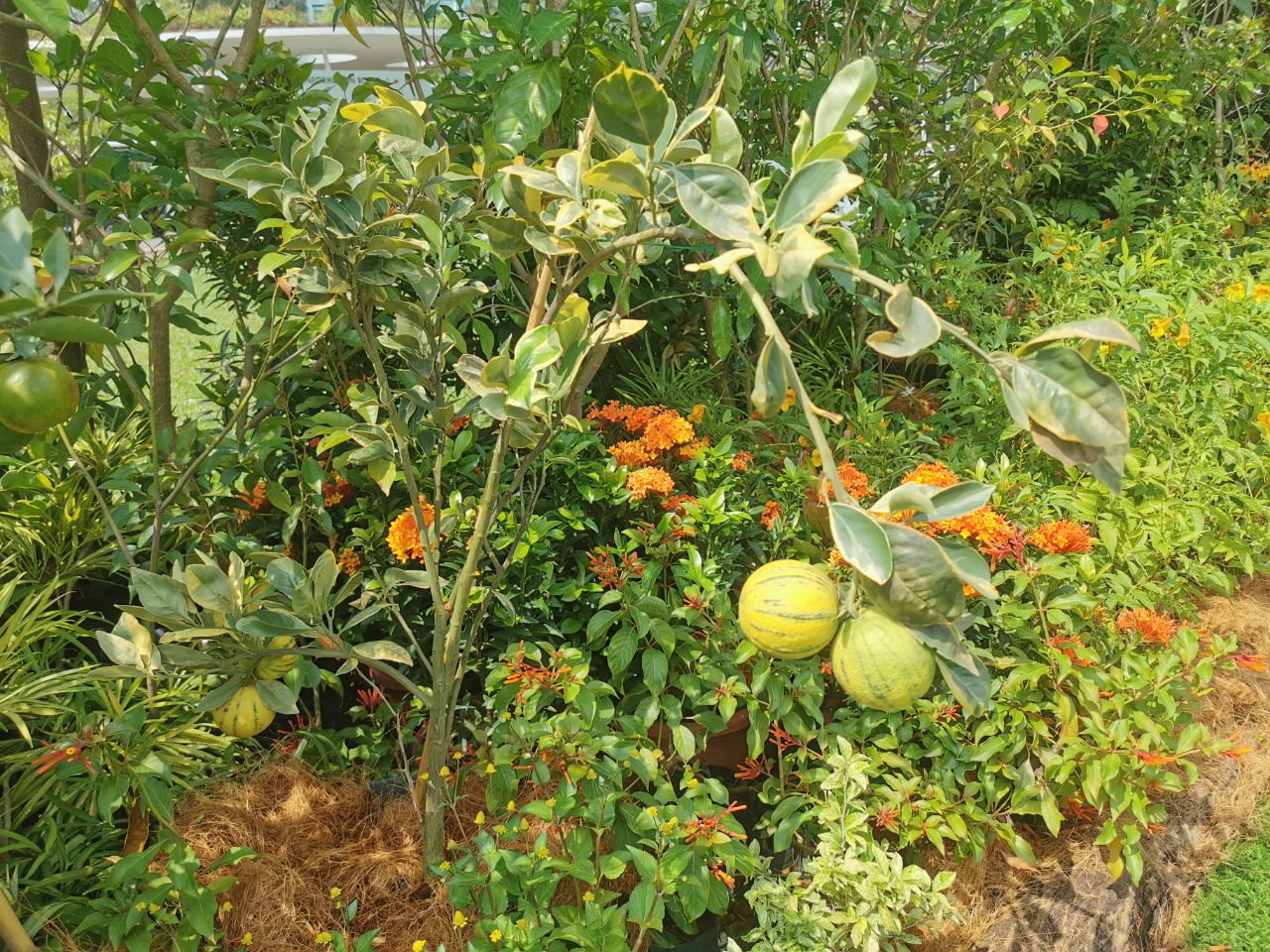 In Singapore's early days, many of the streetscapes are made of ornamental plants. That changed gradually over the years and you probably noticed more vertical greenery and biophilic elements such as the bee hotels.
These bee hotels are shelters for bees at our nature parks.
While many people might be fearful of bees, they are important pollinators and crucial to the ecosystem.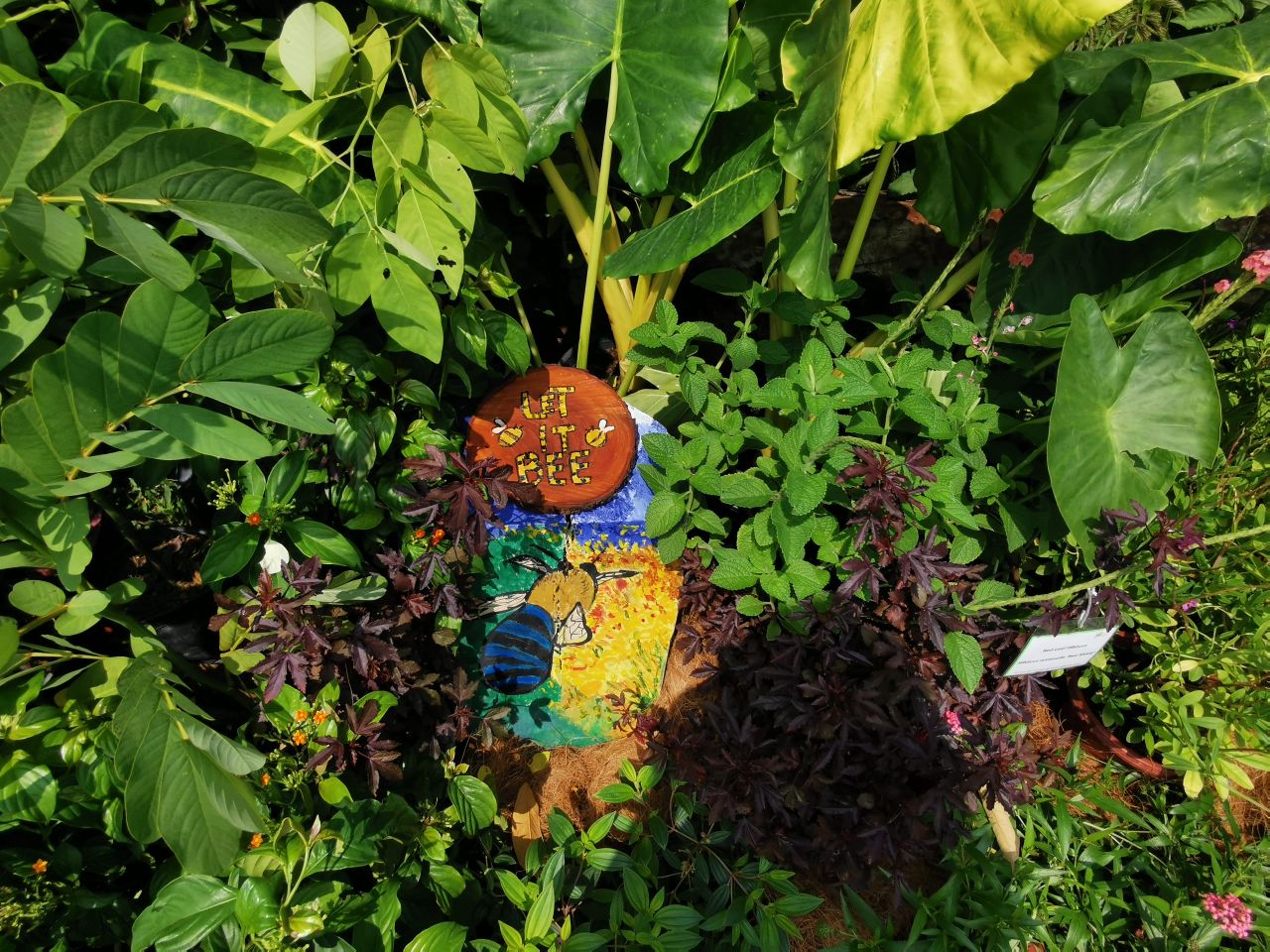 At Jurong Lake Gardens, "Shang-bee-la hotel" and "Siloso Bee Resort" await you.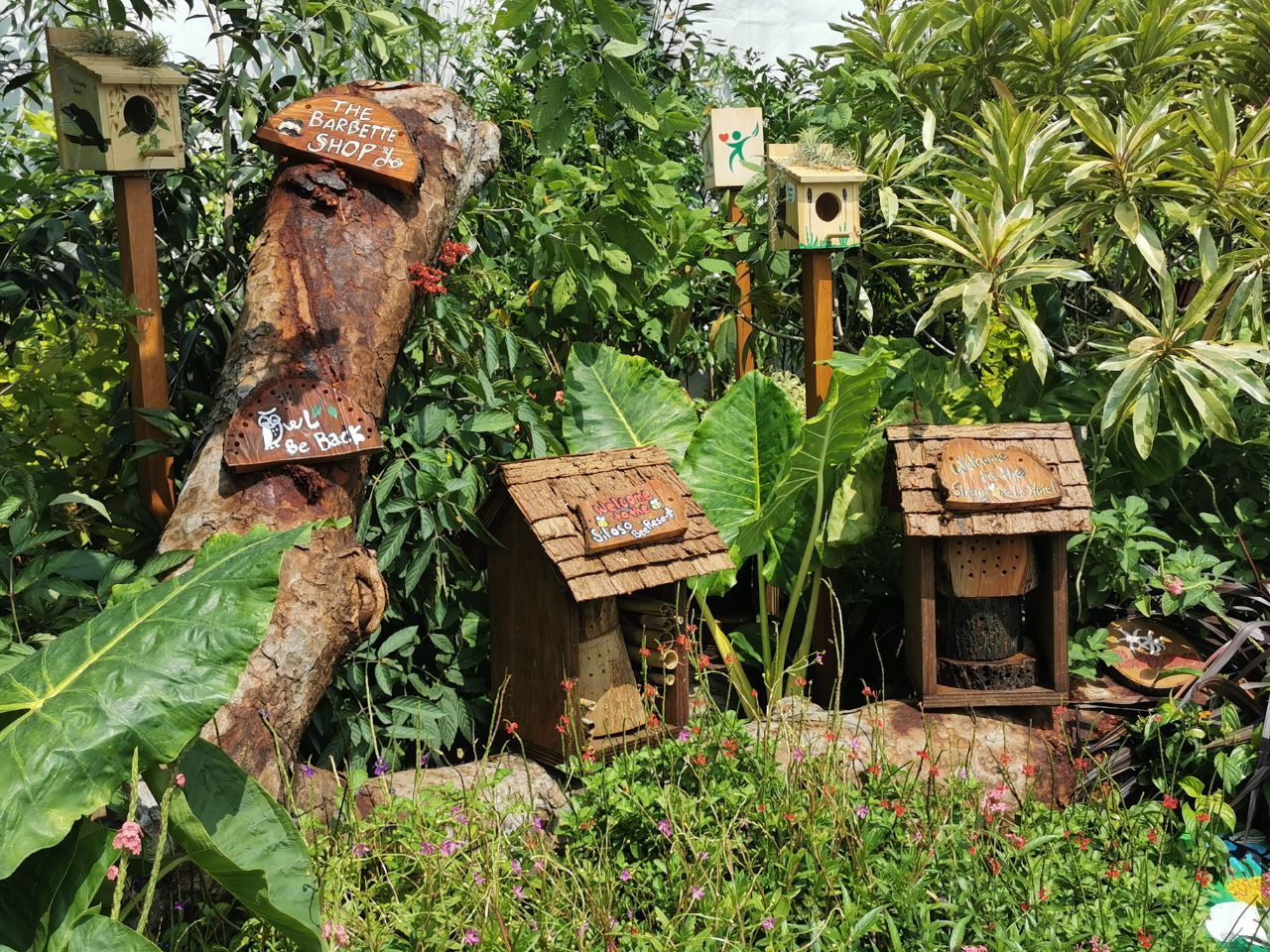 If you are lucky, you can spot a few bees buzzing from one flower to another.
Spot the bee in this photo: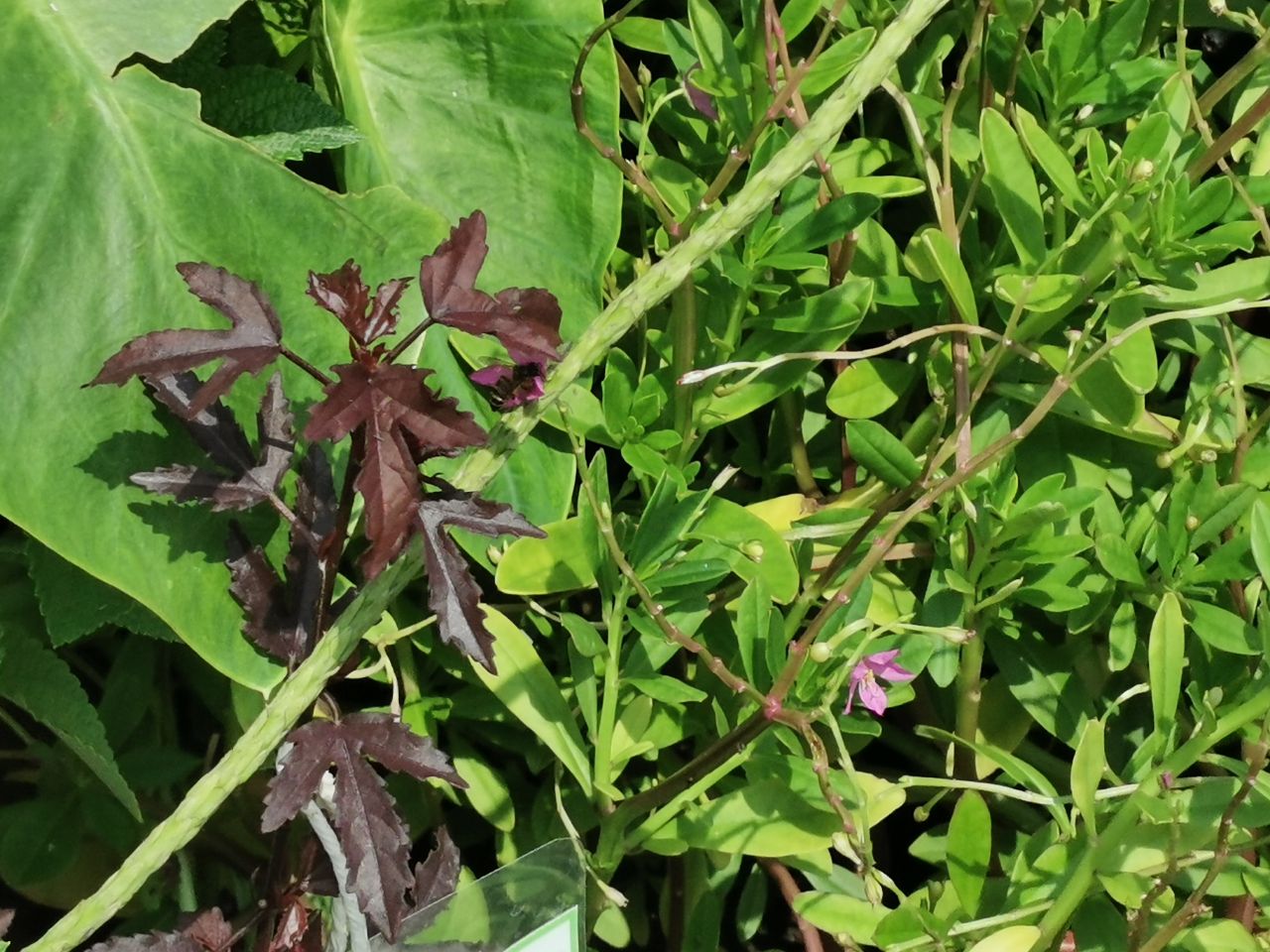 Photo by Zheng Zhangxin.
Aquascapes and other interesting displays
If you would like to add some greens to your house, you can definitely get some ideas from the festival.
There are many aquascapes displayed in various settings in a house such as a living room, study room or dining room.
You can also get to see some smart gardening technology such as hydroponics, grow light and gardening bed kits which can inspire interested visitors to grow plants indoor and small spaces.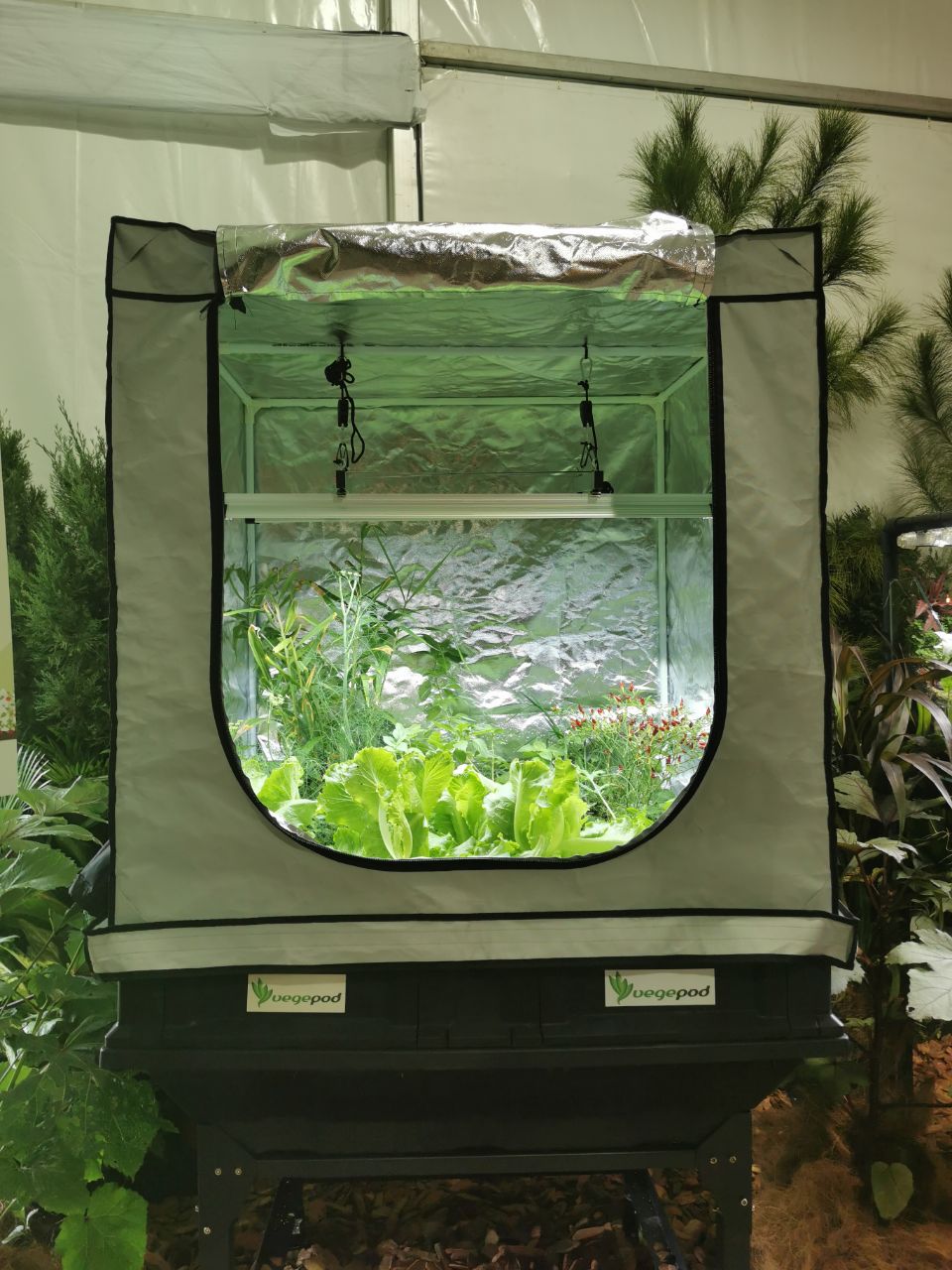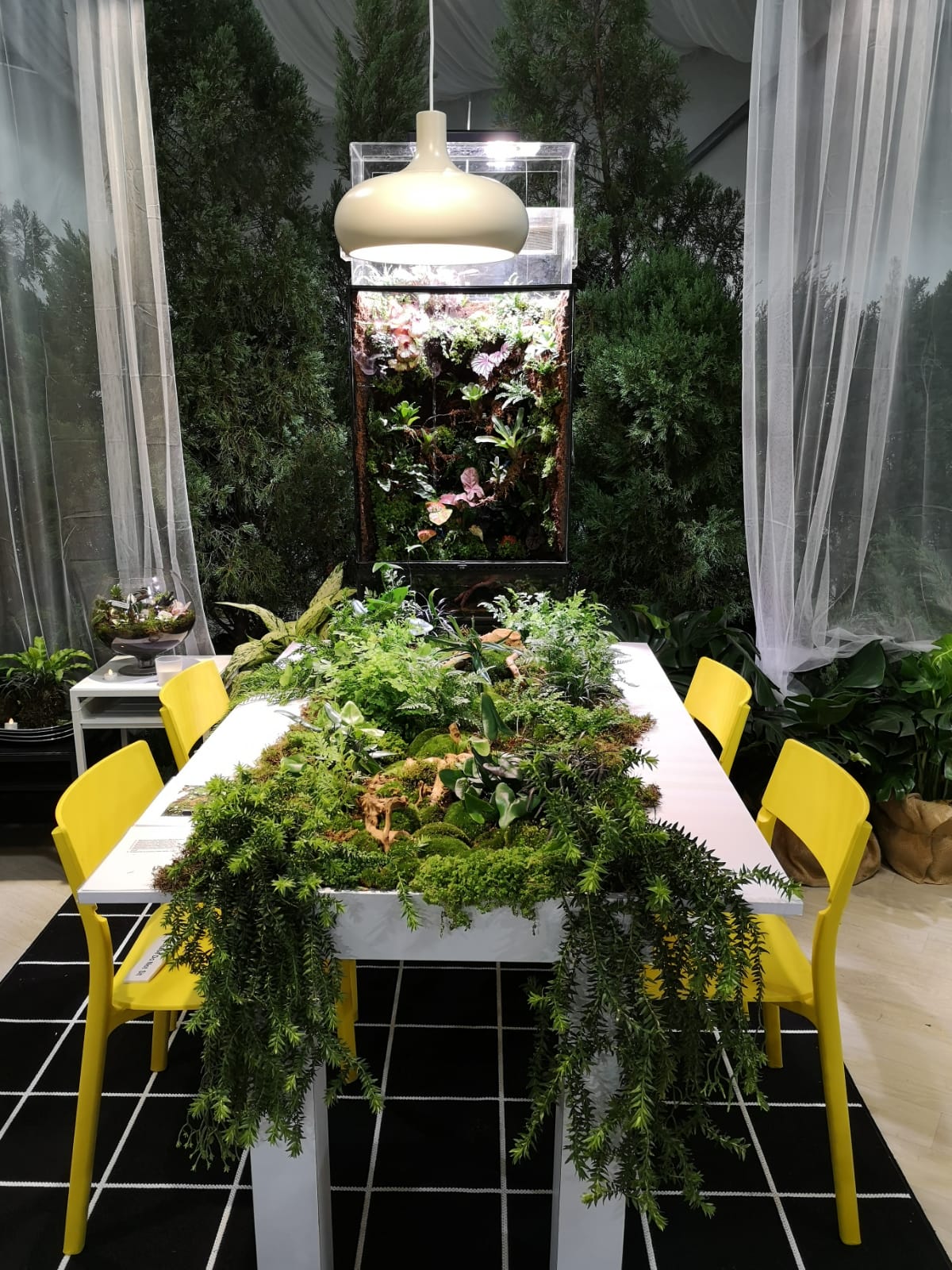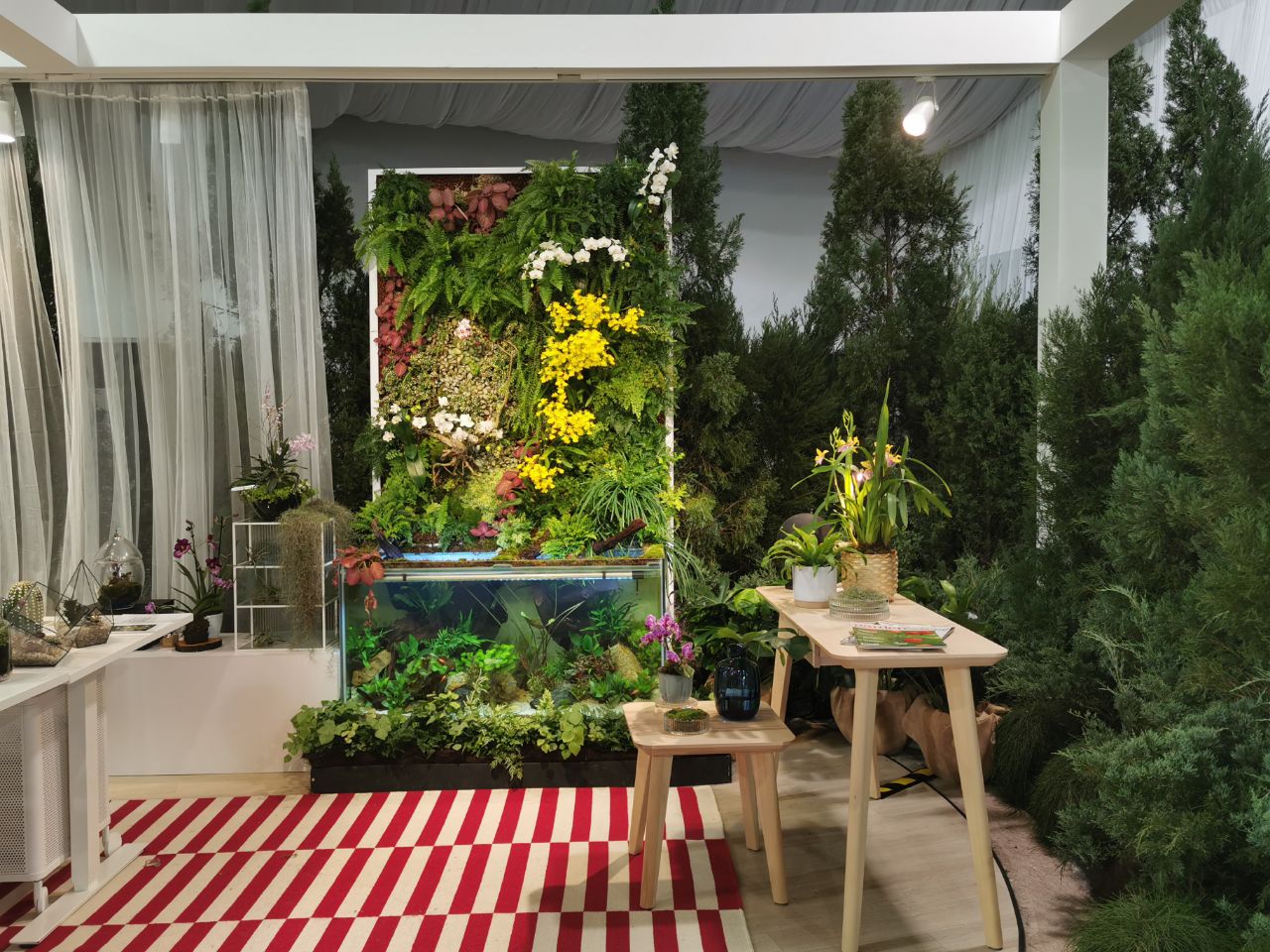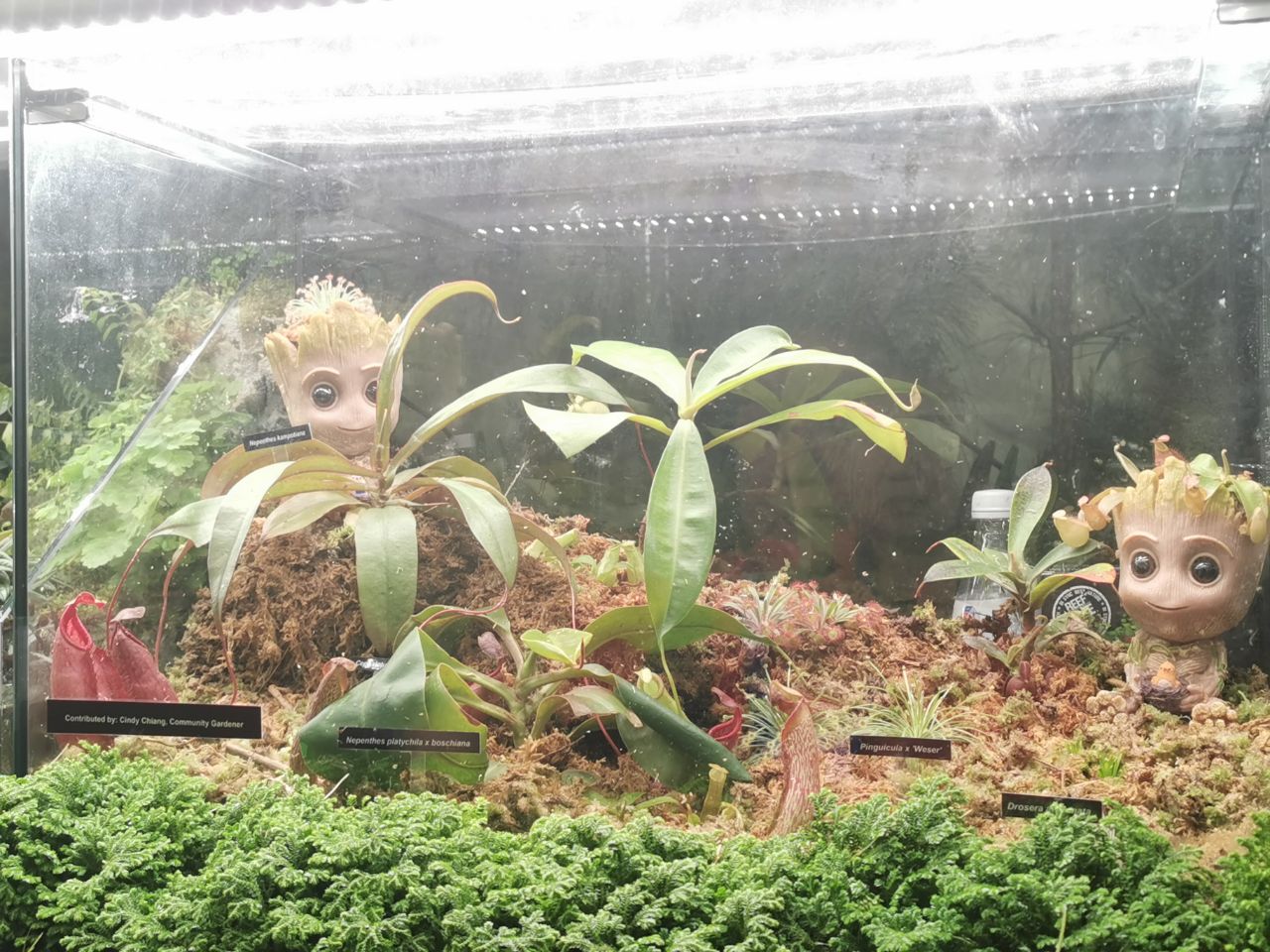 There is also a huge marketplace with a plant and gardening clinic as well as 60 stalls of hobbyists, start-ups and expert-growers sharing knowledge and selling items such as plants, ornamental fish and gardening wares.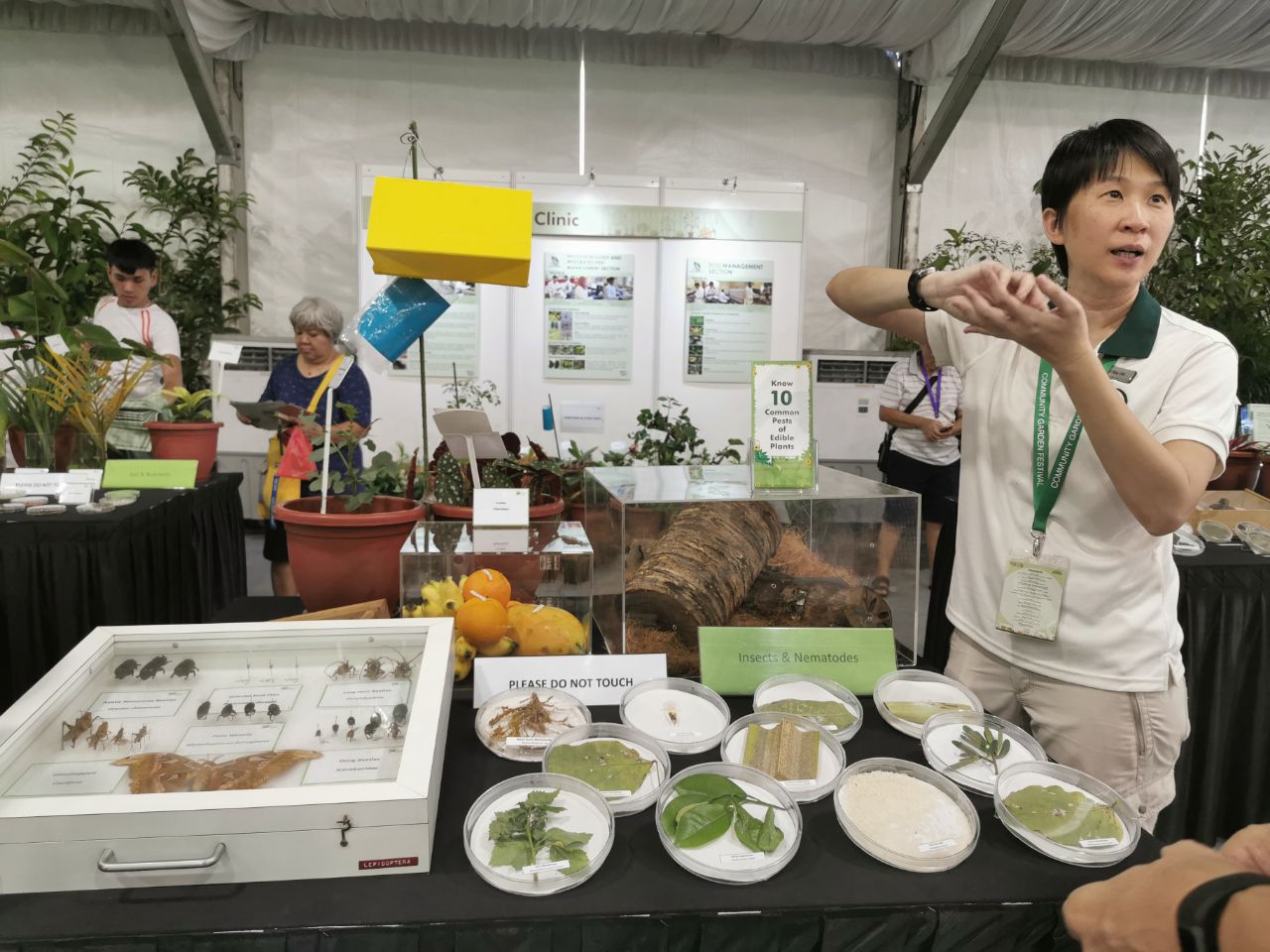 Find out more about the community garden festival here.
Top photo collage by Zheng Zhangxin and NParks
If you like what you read, follow us on Facebook, Instagram, Twitter and Telegram to get the latest updates.