Otters are a pleasant and unexpected sight in our urban city.
The creatures are so lovable that they have amassed a group of dedicated followers who monitor and keep track of the animals' movements — "they count every otter because every otter counts".
But recently, otter watchers noticed that one otter pup from the Bishan family was separated from the rest of the crew.
One very lost pup
At nine weeks old, the otter pup was part of the Bishan family's new litter, and was still too young to feed and fend for itself.
In a video posted by Facebook page and otter community Ottercity, photos and video clips showed the small otter hiding beneath the leaves of some bushes at Garden's East.
Meanwhile, a large monitor lizard lurked nearby.
Unfortunately, otter watchers spotted its family already swimming away in the opposite direction.
In order to stage a rescue and reunite the baby otter with its family, volunteers sought the help of the Otter Working Group and contacted Acres.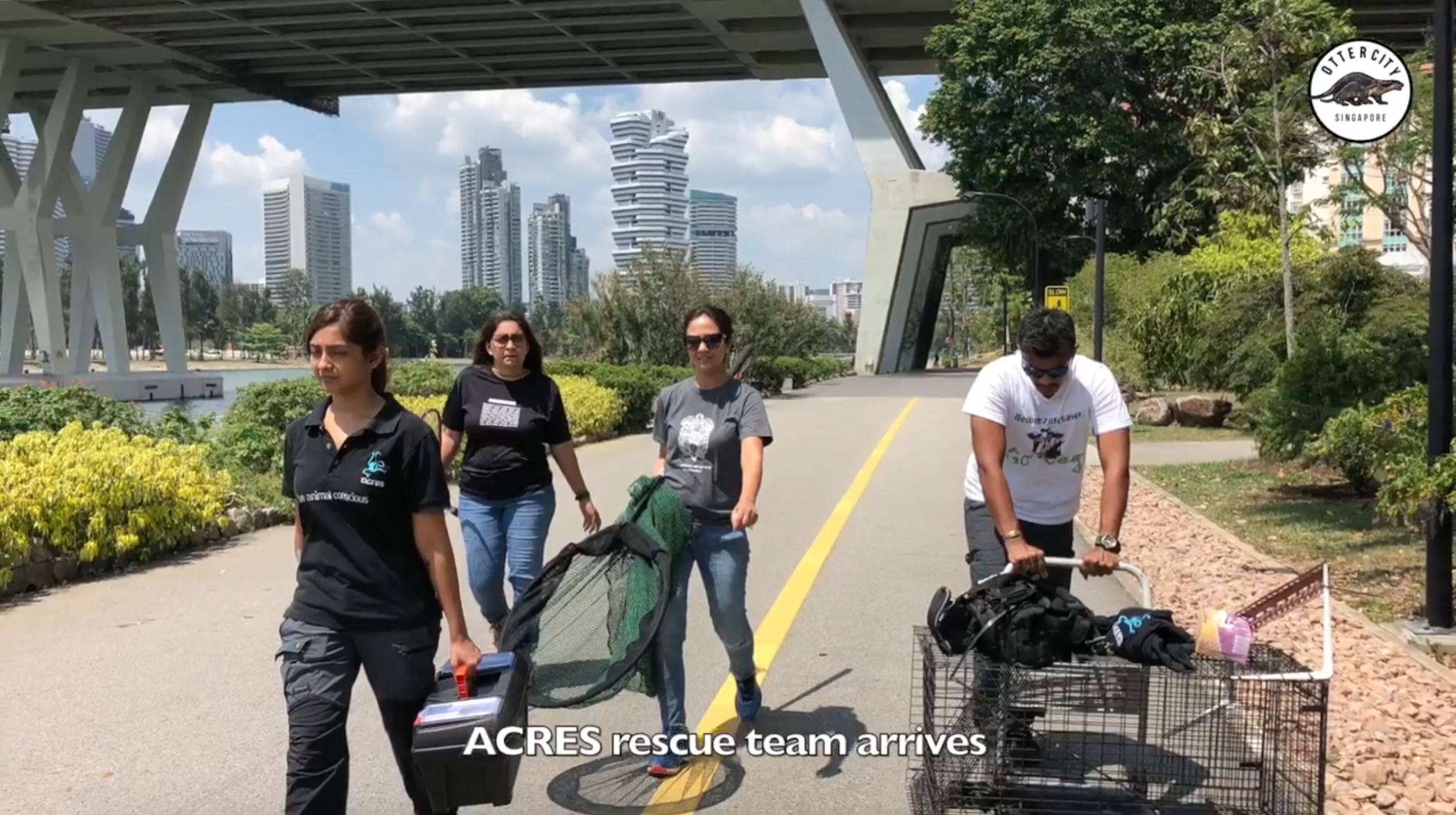 As volunteers kept watch over the pup, Acres eventually arrived touting nets, cages, and the necessary equipment to safely catch one otter pup gone astray.
However, both rescue attempts failed as the otter was too shy and well-hidden for proper retrieval.
Many helping hands
By evening, more and more people had congregated to help.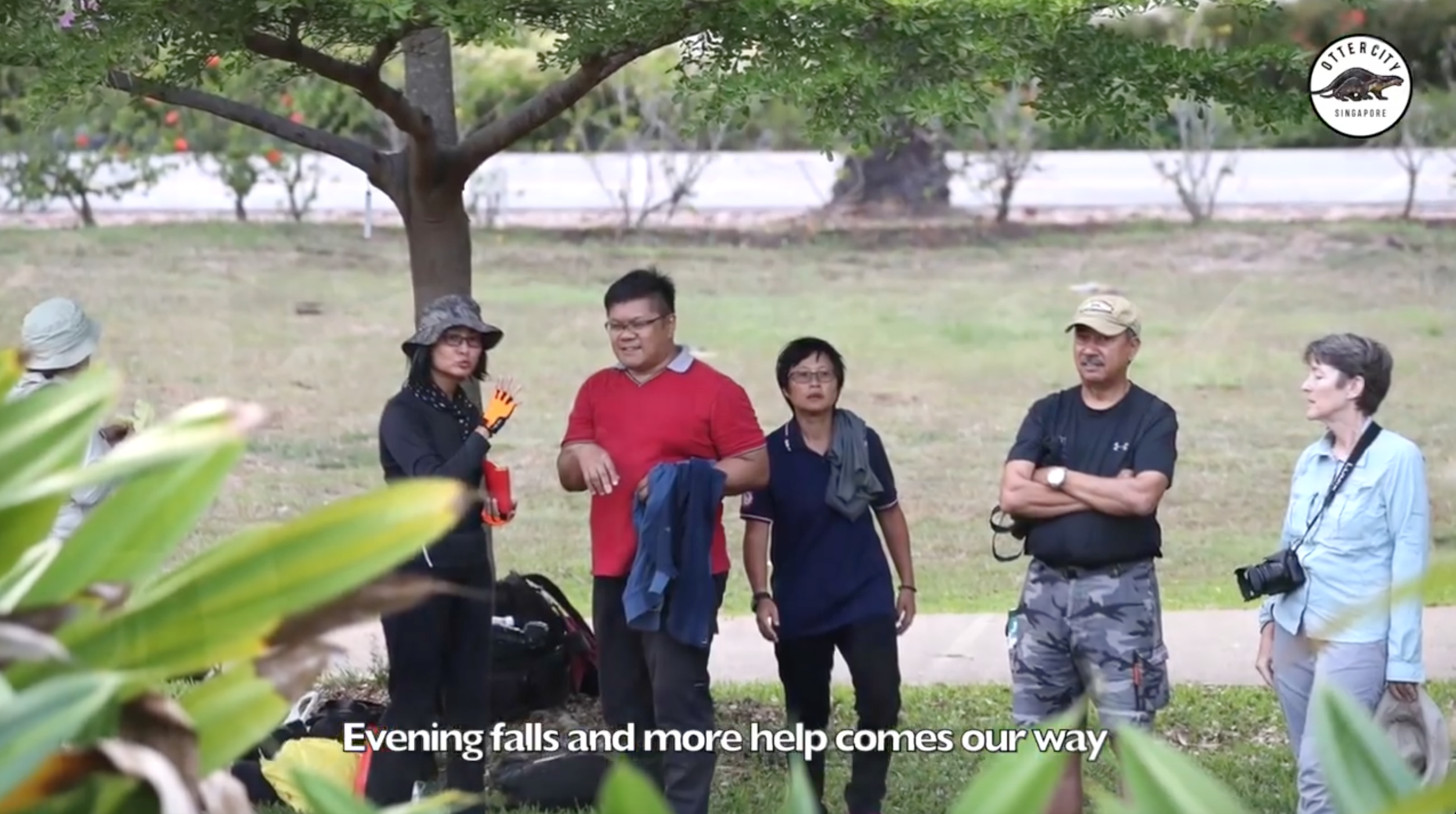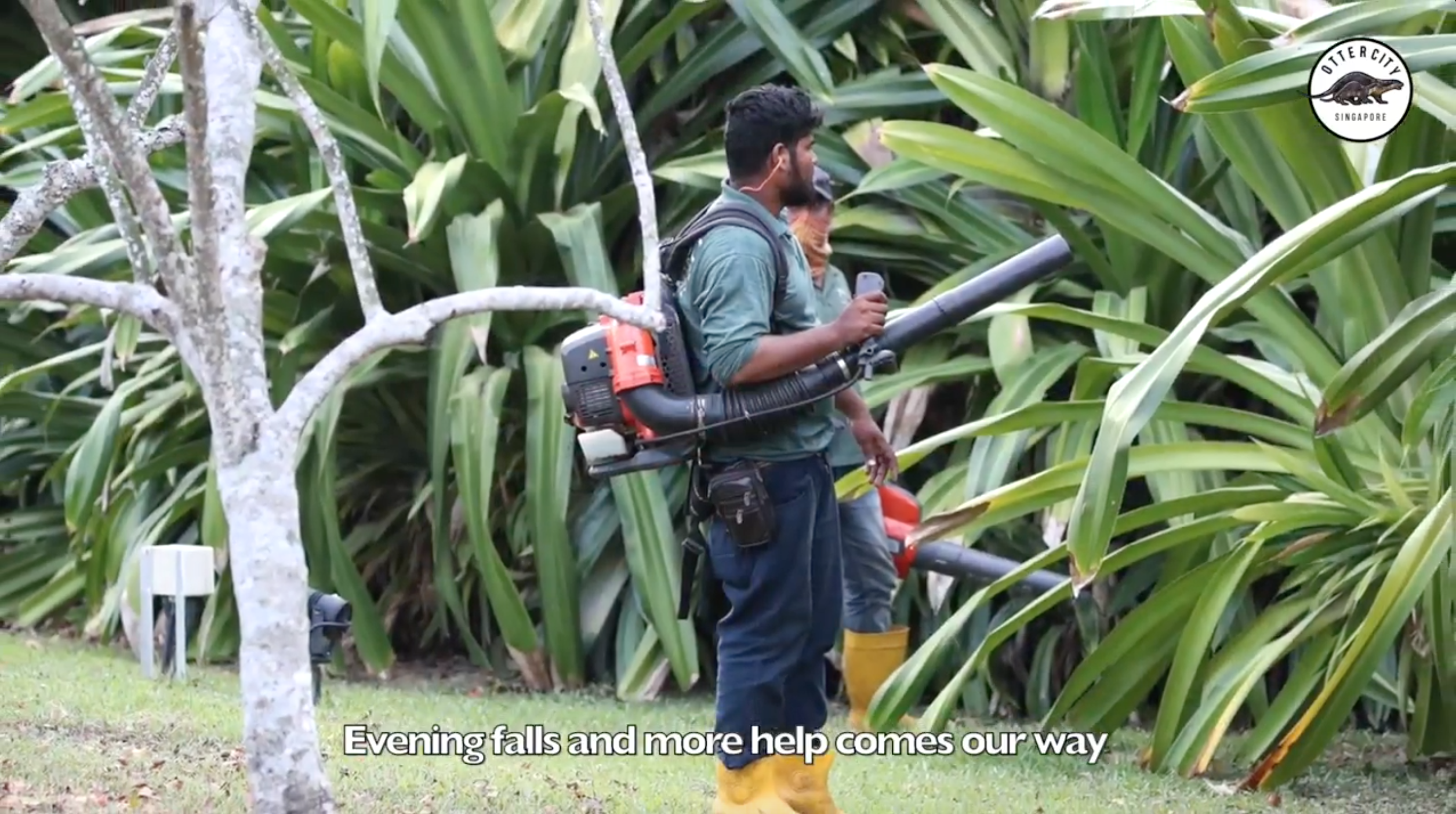 Fortunately, Gardens by the Bay offered to lend a helping hand with more equipment and manpower.
In the third rescue attempt, Ottercity shared that 12 people banded together to form a perimeter to prevent the otter pup from escaping.
The team eventually managed to snare the pup in a large net and scoop it up in a yellow pail.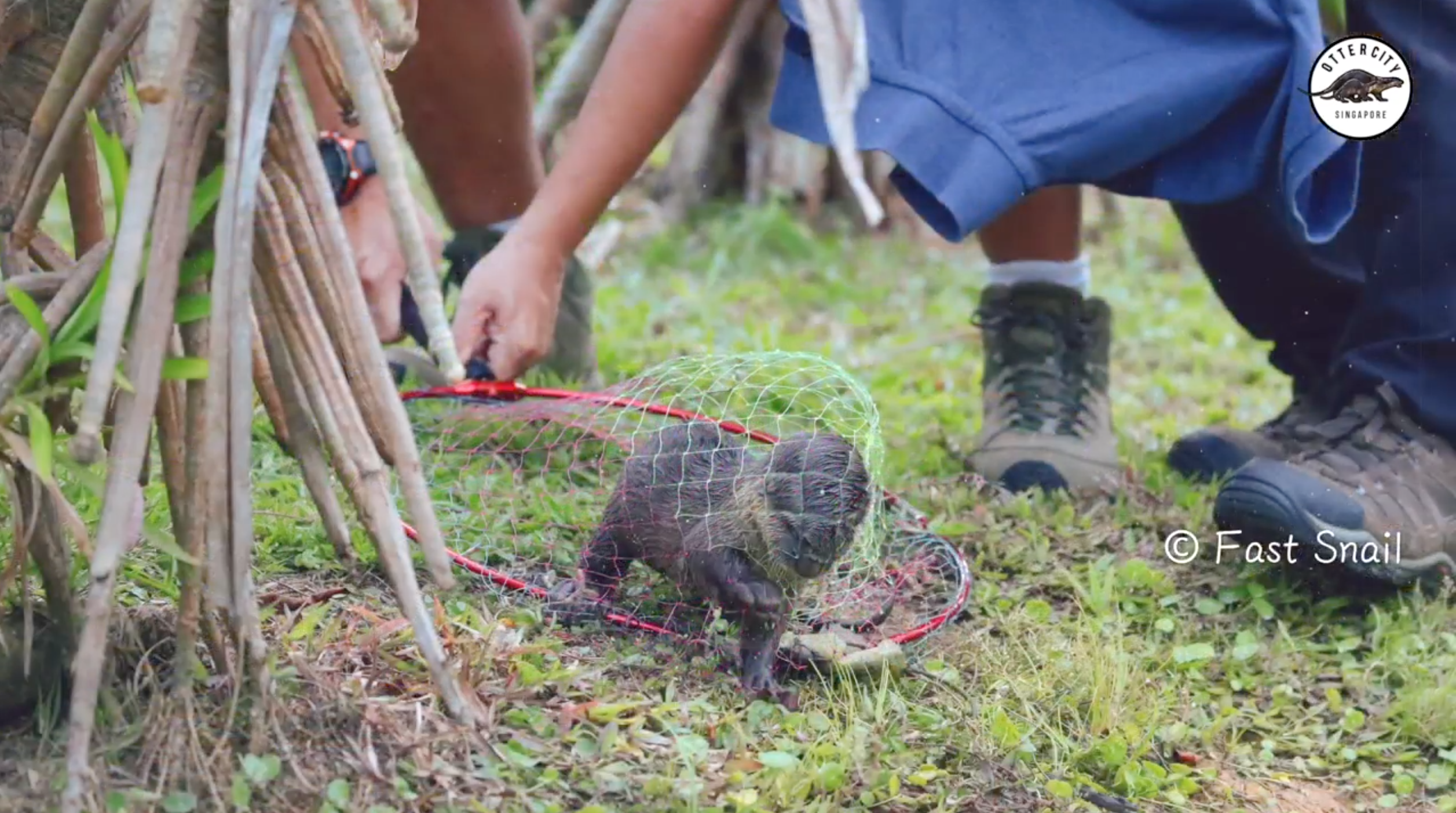 Meanwhile, otter watchers had found the Bishan family resting by the riverbank 2km away.
The pup was then released from the confines of the pail and reunited with its family after 12 hours of being alone.
As it ran towards them, the other otters gathered around it, letting out squeaks of excitement.
A happy reunion.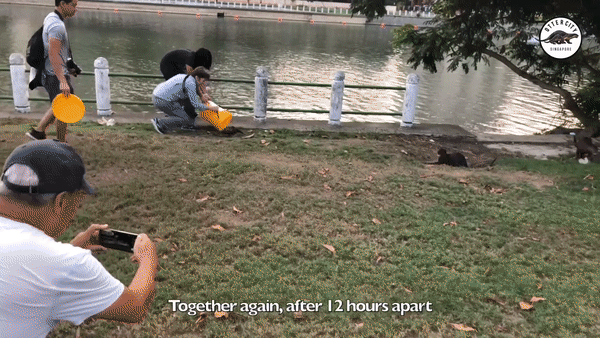 In their post, Ottercity thanked all who had been a part of the rescue mission, including the Otter Watch Group, Acres, Gardens by the Bay, and the National Parks Board.
Here's a shot of the group that helped to bring the otter pup back to its family.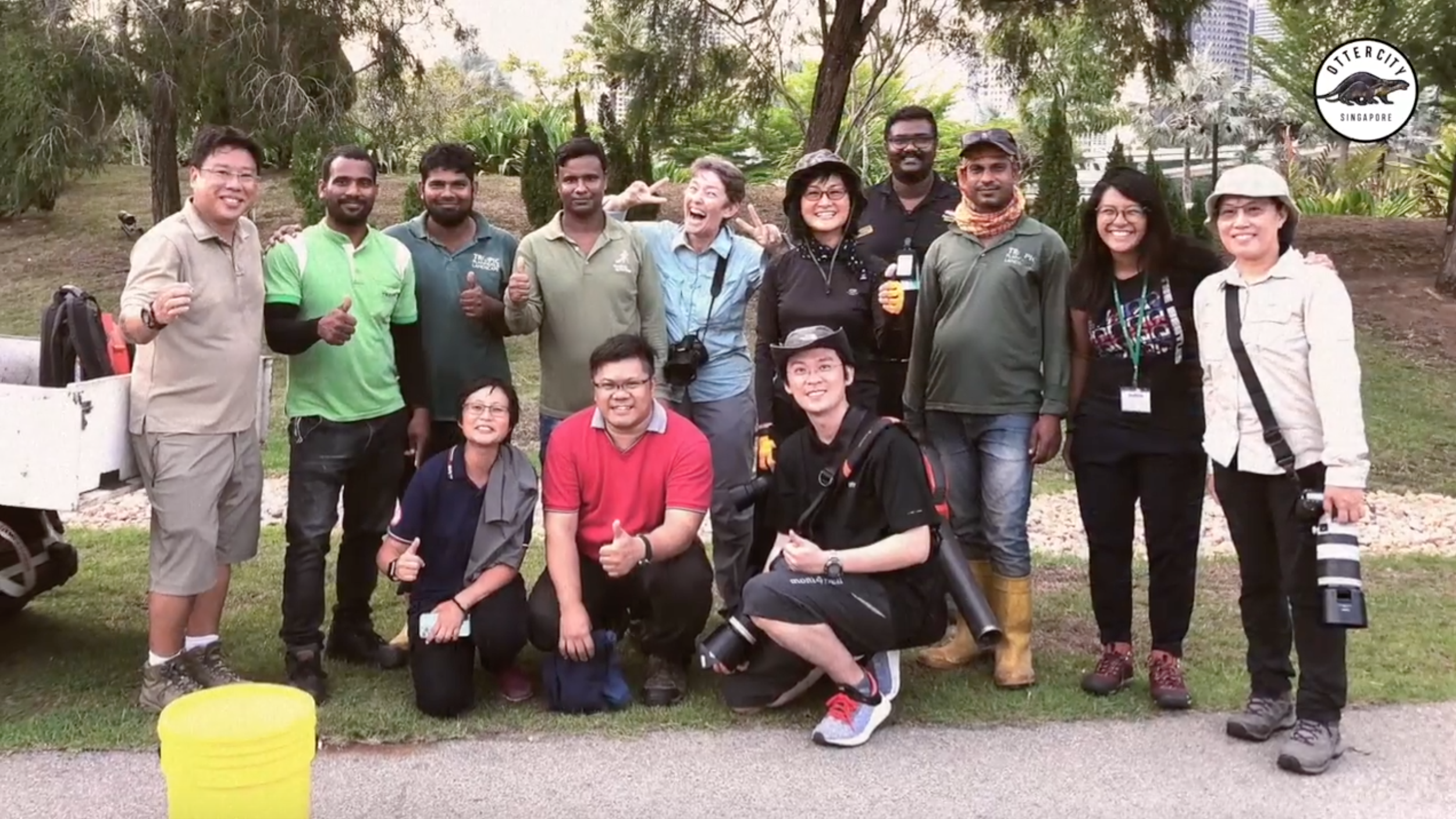 You can watch the full video here.
Bishan otter family thriving
The Bishan family recently welcomed its sixth litter of pups, first spotted on Nov. 9.
The litter of six would lead to a total headcount of around 16 otters in the family now.
The family is clearly thriving in Singapore's environment.
Here are more Bishan otter shenanigans.
Top photo from Fast Snail and Ottercity / FB
If you like what you read, follow us on Facebook, Instagram, Twitter and Telegram to get the latest updates.