The Alley in Malaysia has launched the ultimate bubble tea upsize, a five-litre bottle of bubble tea, from Oct. 4, 2019.
Along with that, the bubble tea chain also started running a five-litre challenge where participants stand a chance to win free five-litre bottles of bubble tea.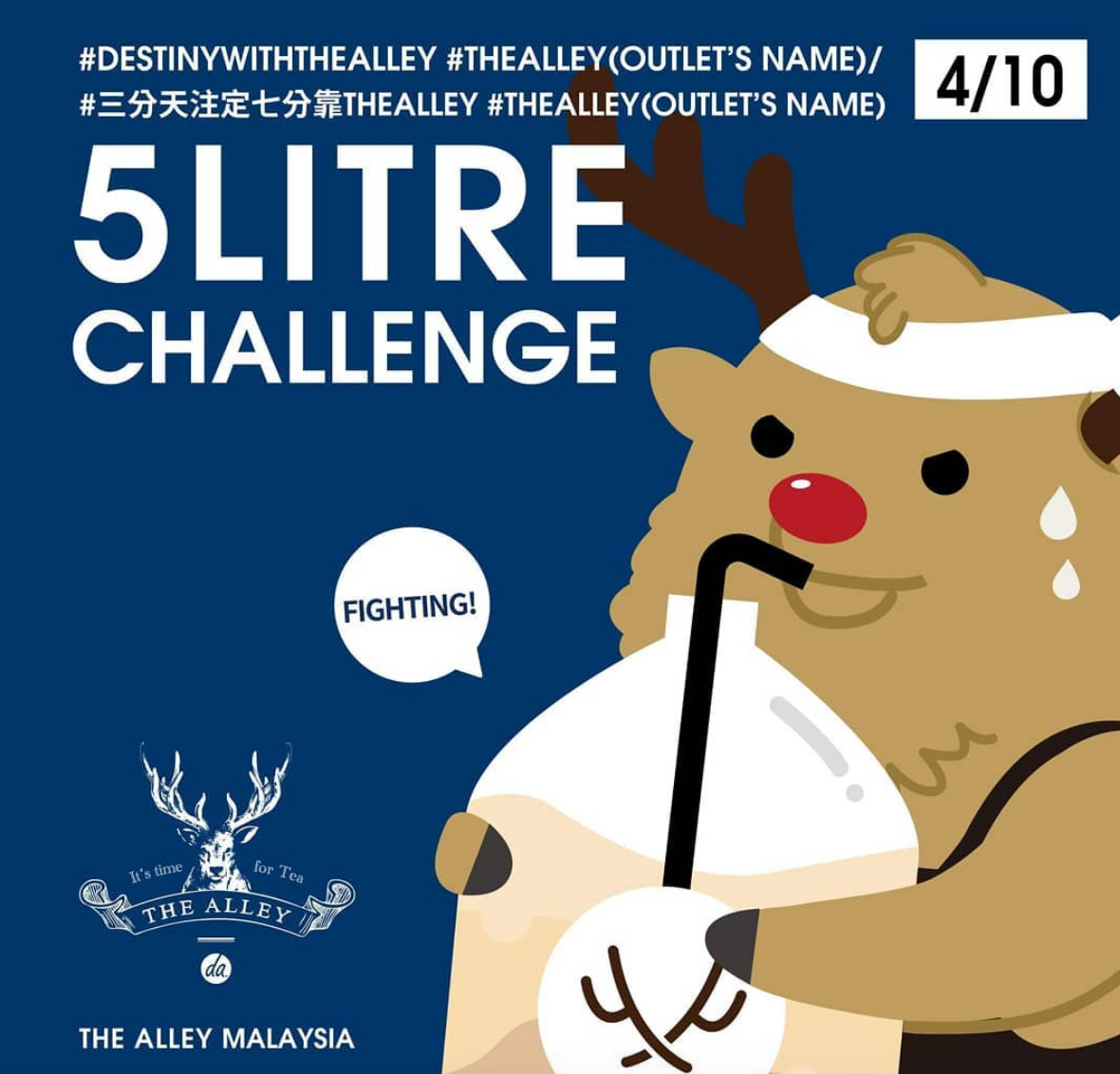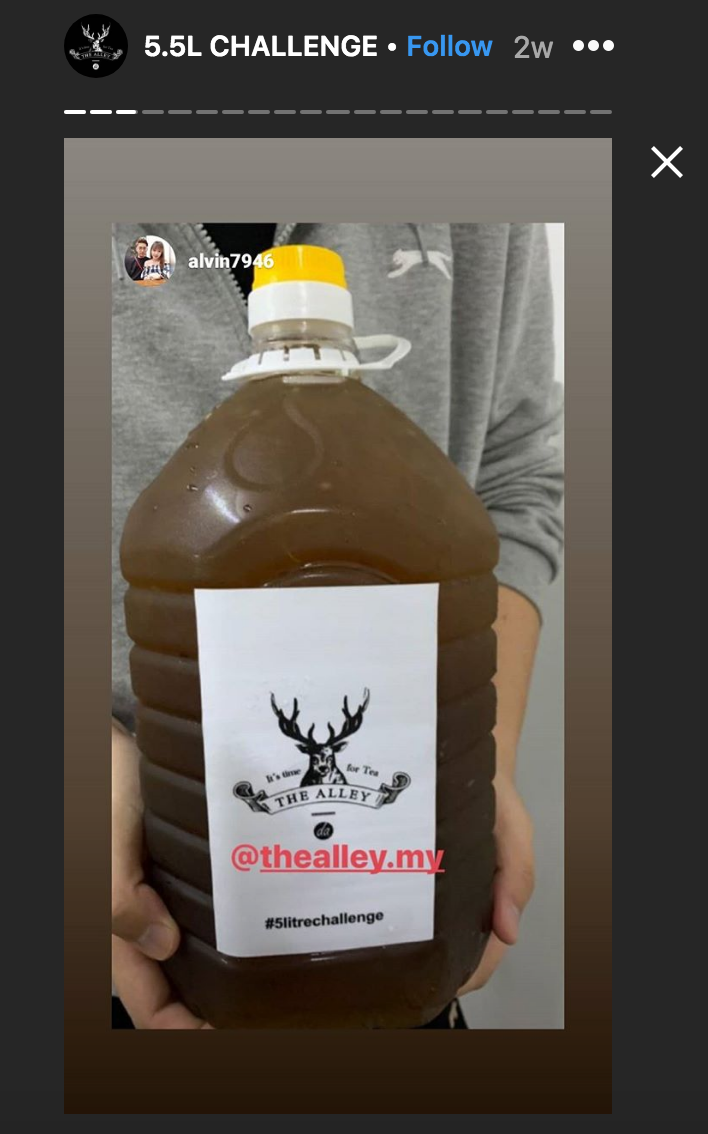 Here's how it works.
5-litre bubble tea challenge
One simply has to head to any one of The Alley outlets in Malaysia and complete a tongue twister in eight seconds.
After completing the tongue twister challenge, one can purchase five litres of bubble tea at a 12 per cent discount.
The five-litre bottle is selling at RM79 (S$26) and will cost about RM69.50 (S$23) after discount.
Here's a video of a staff who tried the tongue twister challenge but only finished reciting it in 12 seconds.
[video width="480" height="1006" mp4="https://static.mothership.sg/1/2019/10/72393389_2418301675157230_2568777341700125219_n.mp4"][/video]
Not so easy.
True bubble tea addicts won't stop at the first five litres of bubble tea.
By posting a photo of yourself with the five-litre beverage on social media, one can stand a chance to win another five litres of bubble tea.
Winners will be announced via The Alley Malaysia Facebook.
Here's the full instruction:
If you are heading to Malaysia soon, you can find the nearest The Alley outlet to try the challenge here.
Top photo collage from The Alley Malaysia/Facebook
If you like what you read, follow us on Facebook, Instagram, Twitter and Telegram to get the latest updates.