Thailand plans to host the first World Ganja Festival in early 2020, some time between Jan. 29 and Feb. 2.
The event will be to promote the kingdom as a developer of the finest weed in the region, or even, the world, as well as a tacit acknowledgement that it will add to the country's economic growth.
The Association of Researchers of Thailand has signed an agreement with related agencies in order to hold the first festival of its kind.
The festival will be held on a 16-hectare plot (about 16 football fields) near the Nong Yat Reservoir in the northeastern province of Nakhon Phanom.
Medical marijuana being rolled out gradually
Thailand is producing supplies of medical marijuana to gradually meet the needs of those who need it, starting first with those who are prioritised to receive the treatment the most.
The first batch of Thai-produced medical marijuana has been distributed to state-run hospitals, one of which is the Chaophraya Abhaibhubejhr Hospital in Prachin Buri province.
Only registered and the most desperate patients with severe conditions such as late-stage cancer, Parkinson's, or drug-resistant epilepsy are the first in line to receive cannabis treatments.
The treatment has even been made available to those receiving government universal healthcare.
Supply shortages at the moment
Currently, supply shortages are preventing the treatment's widespread availability.
However, at the end of September 2019, Thailand planted 12,000 cannabis seedlings at Maejo University in Chiang Mai.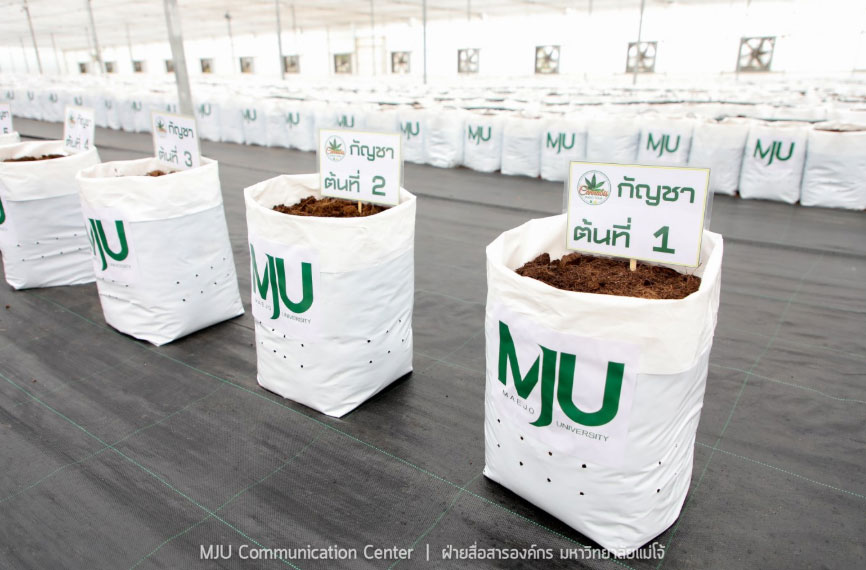 Thailand effectively became the first nation in Southeast Asia to cultivate industrial-grade cannabis.
Two more metric tonnes of weed are expected to be ready by February 2020.
With increased availability, those with less critical needs, such as insomnia, depression, or stress, will be able to access medical-grade cannabis treatments, possibly by next year.
Marijuana festival will be serious business
The festival next year will be divided into three zones.
These areas will cater to academic seminars, technological innovation, and business negotiations.
The event will also feature a product design competition and live music.
Details have not been disclosed yet.
Medical marijuana was legalised in Thailand on Christmas 2018.
Thailand has since been tinkering with the medical and economic potential of this cash crop.
Top photo via Thai government Public Relations Department
Content that keeps Mothership.sg going
---
❌?
Are young Singaporeans really lazy and pathetic?
??️
Ever wondered what are the differences you can make when you stop feeling FOMO?
???
Tell an otaku to tell an otaku about this event.
??
Here's the ULTIMATE PRESENT to end your gift-giving headaches this coming Christmas.
??
Quick atas tips to impress your date.
If you like what you read, follow us on Facebook, Instagram, Twitter and Telegram to get the latest updates.