On Oct. 15, one lady by the name of Ru Ting hailed a taxi from Golden Mile Complex to People's Park Complex around 1:30pm.
However, little did Ru Ting know that she would also be sharing her ride with a family... of cockroaches.
Takeaway lunch
According to Stomp, Ru Ting had put the packet lunch she had just bought on the floor of the taxi when she noticed a couple of cockroaches crawling out from the front of the cab.
She then put the food next to her on the seat instead.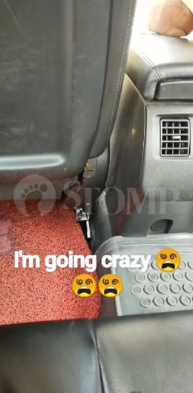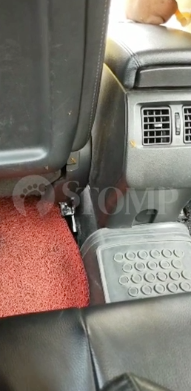 However, after the taxi passed by Clarke Quay Central, two of the cockroaches even came up onto the seat with her.
At that point, Ru Ting could no longer bear to stay in the taxi and asked the taxi driver to drop her off at a traffic light before Chinatown Point.
Apparently, Ru Ting had told the taxi driver about the cockroaches in the taxi before she alighted.
However, he reportedly did not seem very concerned and said that it could be due to the rain.
When Ru Ting elaborated that there were many cockroaches, the taxi driver allegedly replied, "Really a lot ah?"
After Ru Ting alighted the taxi, she reportedly saw the taxi driver pick up another passenger at Chinatown Point.
Yikes.
Related articles:
Top image via Ru Ting from Stomp
If you like what you read, follow us on Facebook, Instagram, Twitter and Telegram to get the latest updates.