Singapore gymnast Tan Sze En has qualified for the 2020 Tokyo Olympics.
Tan, who turns 19 on Saturday, achieved the feat after her debut at the World Championships, which ended on Sunday, Oct. 13, 2019.
After she finished with an all-around score of 48.098 after the competition in Stuttgart, Germany, she was among the qualifiers for the Tokyo Games announced by the International Gymnastics Federation on Sunday.
News of her qualification surprised Tan herself.
She told The New Paper: "It felt crazy and unreal to secure a spot! It's honestly the best birthday present I could've asked for!"
Injured previously
Tan underwent a shoulder surgery after the 2018 Asian Games and was out of action for several months prior to this qualification.
She resumed full-routine training for all four events only three months ago.
She had started full training on the beam and floor in late February and on the vault in May.
Moved to U.S. to train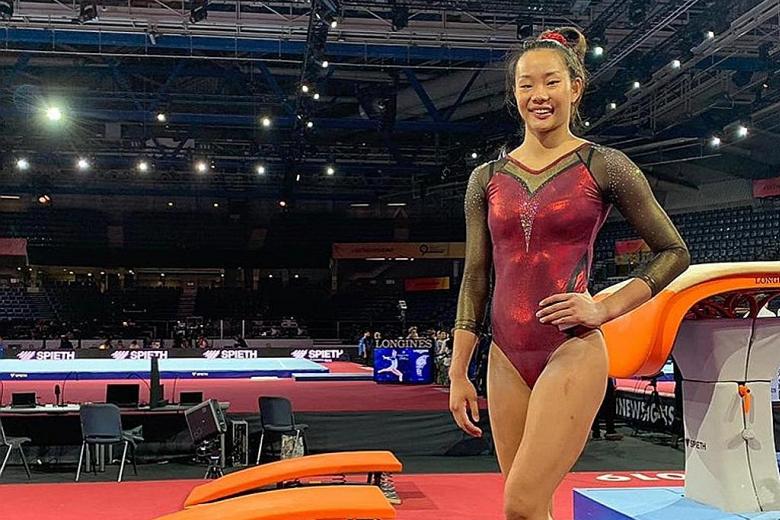 Tan has moved to the United States to train with Legacy Elite Gymnastics.
She is currently based in Illinois and will be putting the start of her education at Stanford University on hold as she prepares for Tokyo 2020.
She will be participating in the 2019 SEA Games in the Philippines from Nov. 30 to Dec. 11.
She will be making her debut at the biennial meet.
Second Singaporean to qualify for 2020 Olympics
Tan is the second Singaporean gymnast to qualify for the Olympics.
The first was Lim Heem Wei who made it for London 2012.
She is also the second Singaporean athlete to qualify for next year's Tokyo Olympics, after diver Jonathan Chan.
Content that keeps Mothership.sg going
---
❌?
Are young Singaporeans really lazy and pathetic?
??️
Ever wondered what are the differences you can make when you stop feeling FOMO?
???
Tell an otaku to tell an otaku about this event.
??
Here's the ULTIMATE PRESENT to end your gift-giving headaches this coming Christmas.
??
Quick atas tips to impress your date.
If you like what you read, follow us on Facebook, Instagram, Twitter and Telegram to get the latest updates.