The recent SG Nasi Lemak saga resulted in four suspects charged in court on Oct. 15 over their alleged involvement in the chat group that promoted vice activities and circulated obscene materials.
The spotlight also focused on one of the chat's supposed administrators, 26-year-old Leonard Teo Min Xuan, who has a pretty public profile you can read more about here:
In case you're unfamiliar with the entire case, SG Nasi Lemak was a Telegram chat group used to exchange and share obscene photos and videos of teenagers and women taken without their permission or knowledge.
At its peak, the group had over 44,000 members.
Family-friendly chat group
But a new wholesome Telegram chat group has spawned to parody the original vice-filled group.
The group is similarly named SG Nasi Lemak, but instead of lewd content, users share content related to the actual beloved nasi lemak dish.
Their description states that the group focuses on "unadulterated Nasi Lemak content".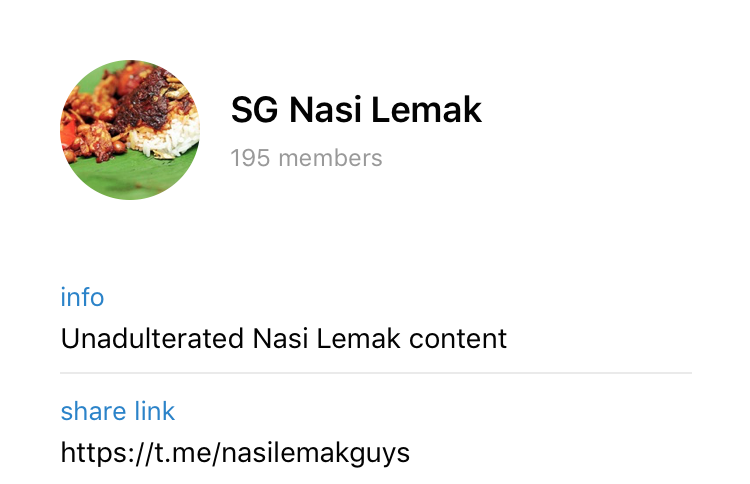 Currently boasting 195 members, users share completely family-friendly photos of their tasty nasi lemak meals.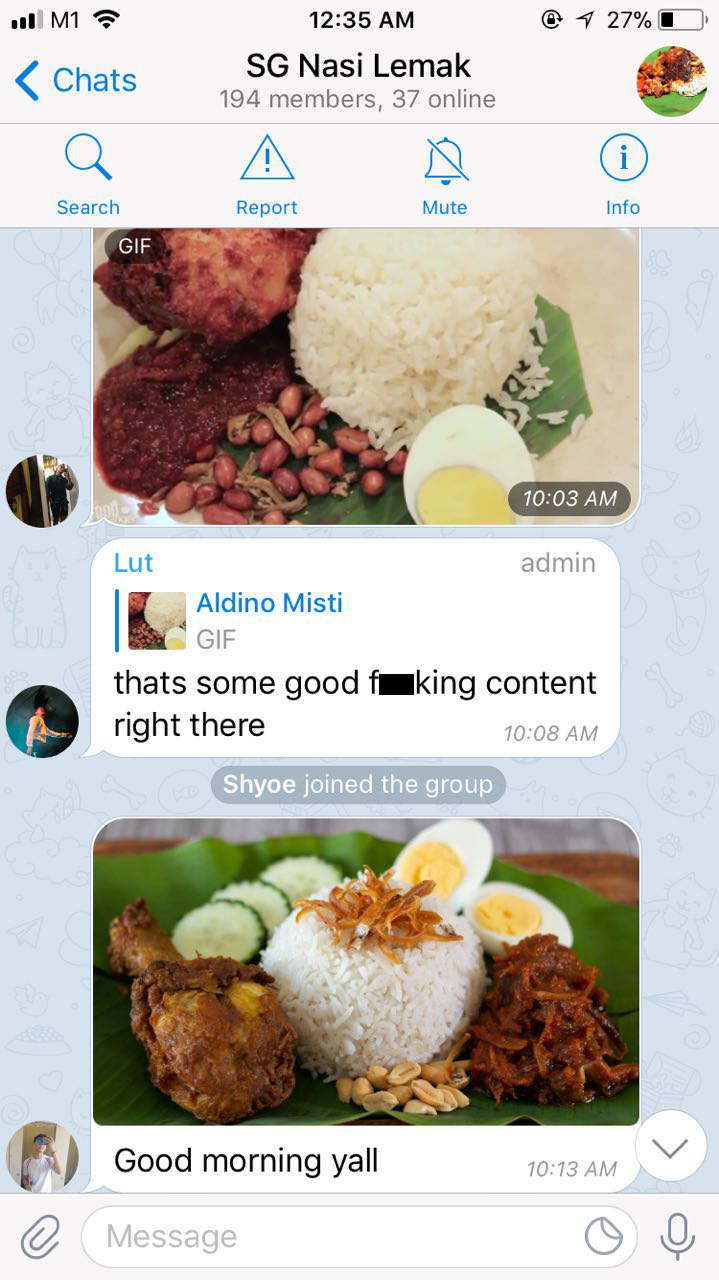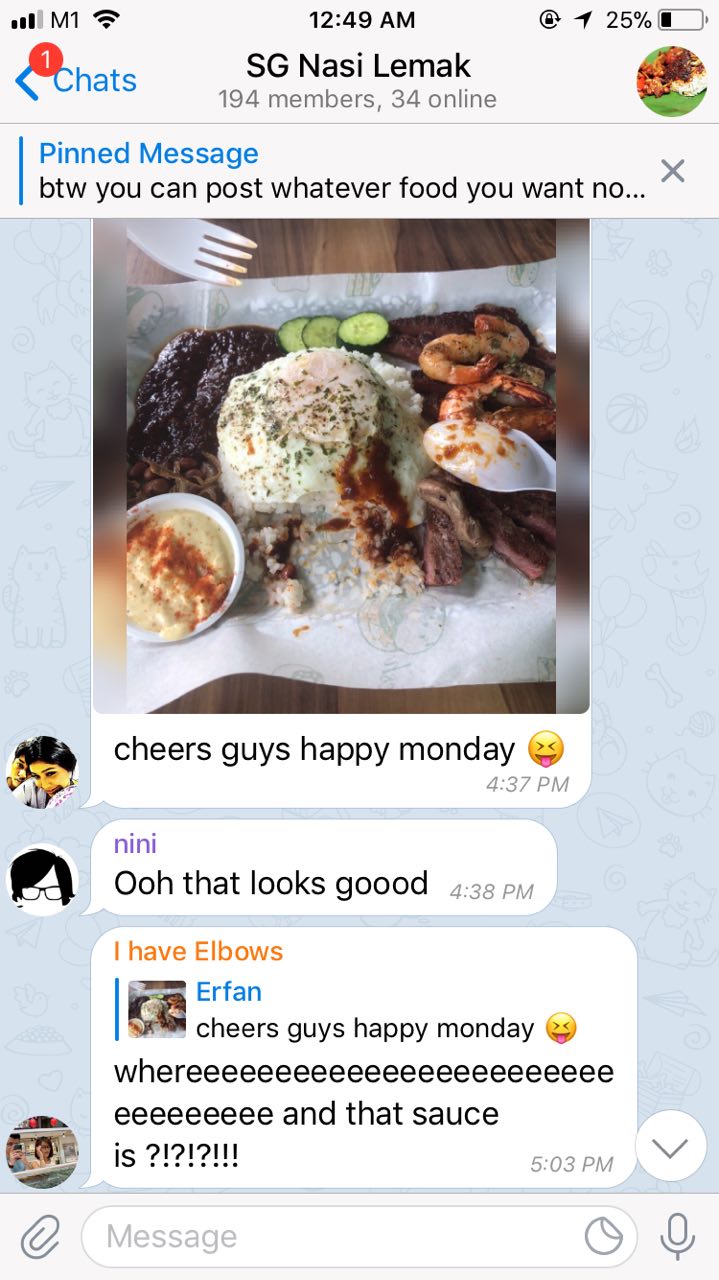 Reviews and recommendations of good nasi lemak stalls in Singapore can be found too.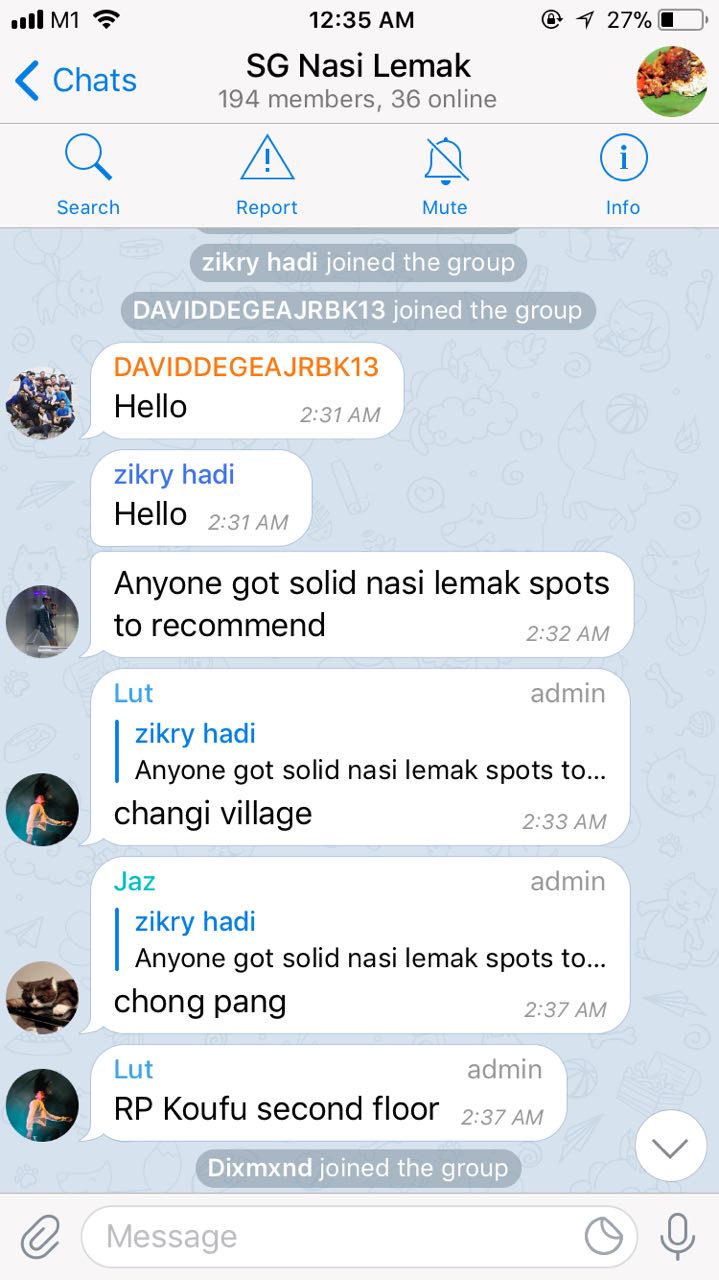 Along with other things tangentially related to nasi lemak.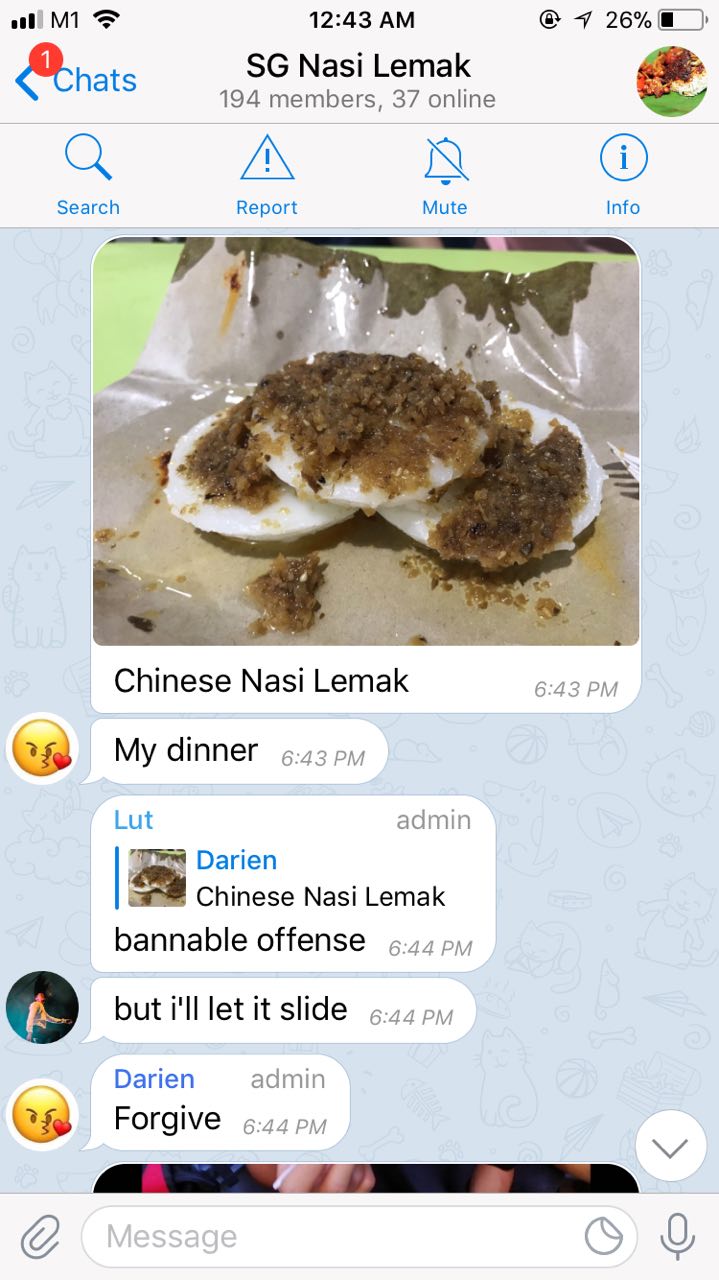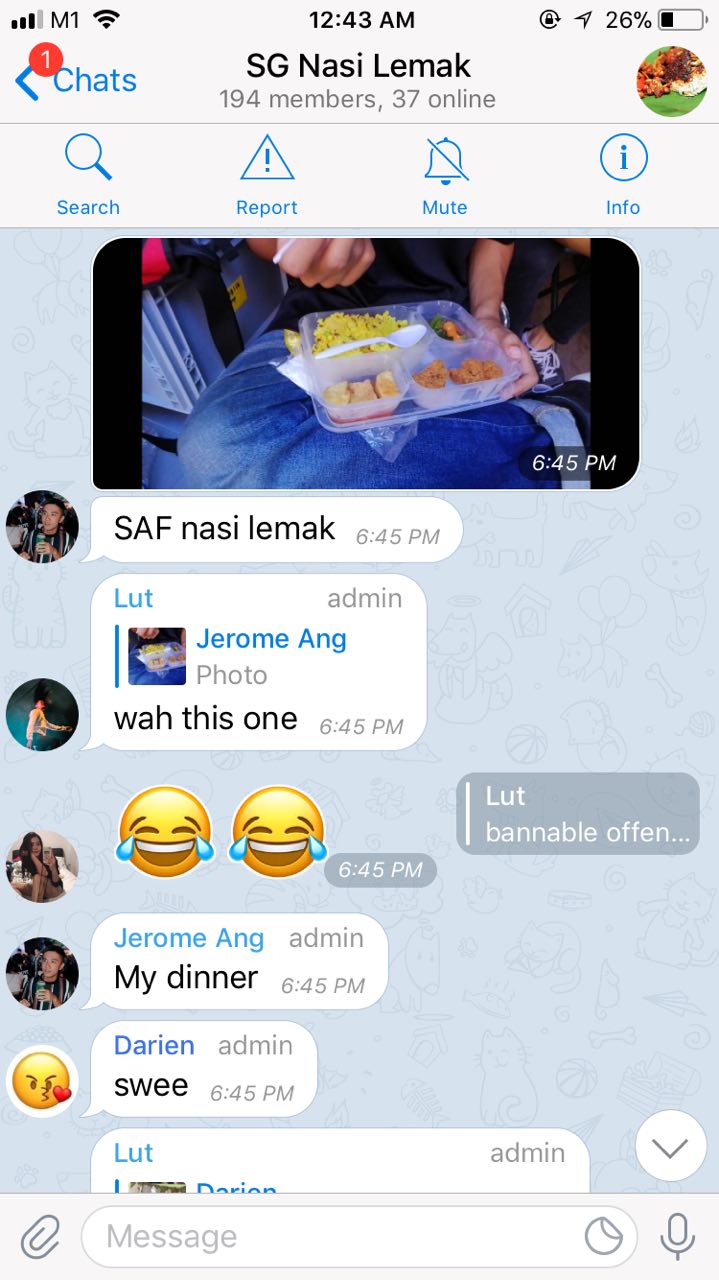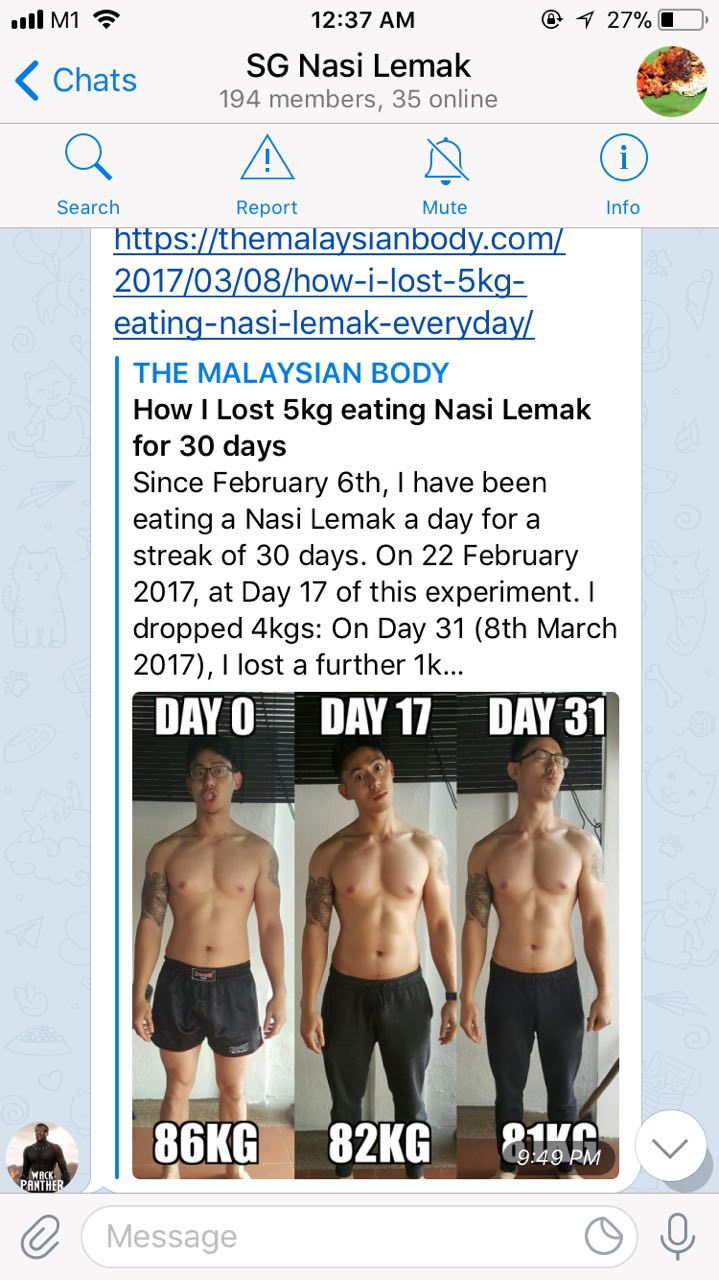 There also some rather healthy and important debates that take place, such as what kind of packaging nasi lemak should arrive in.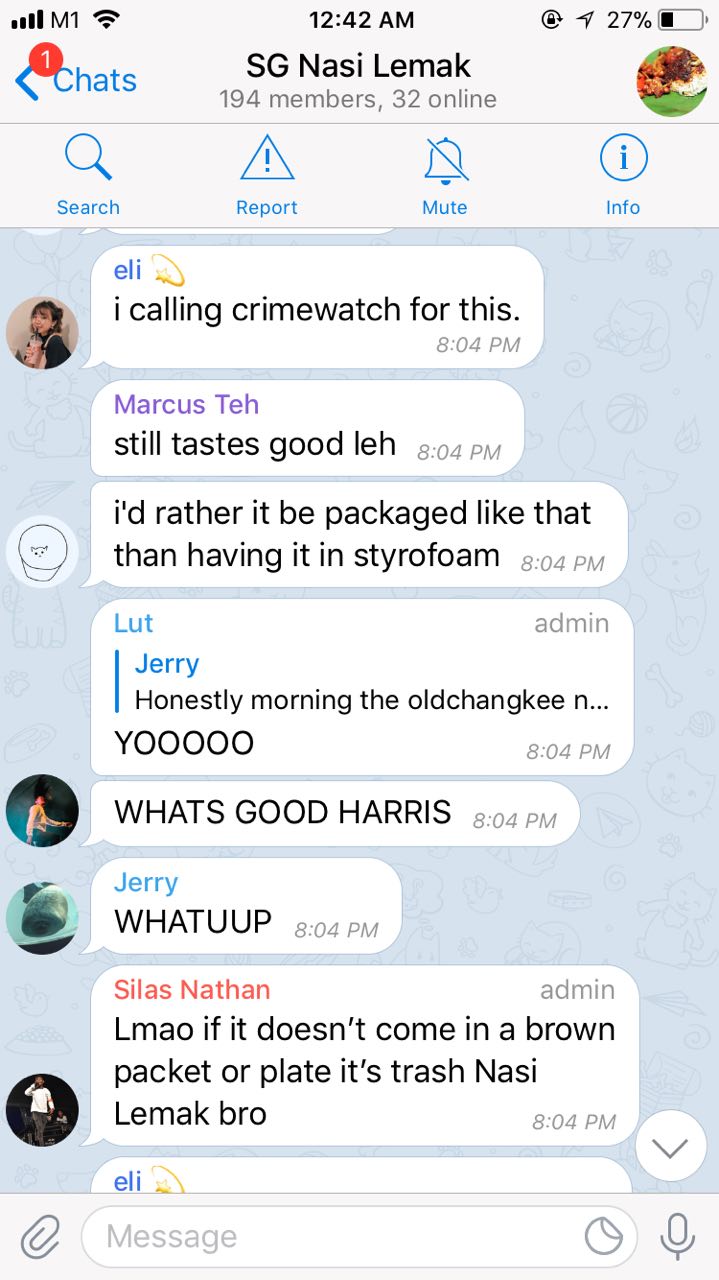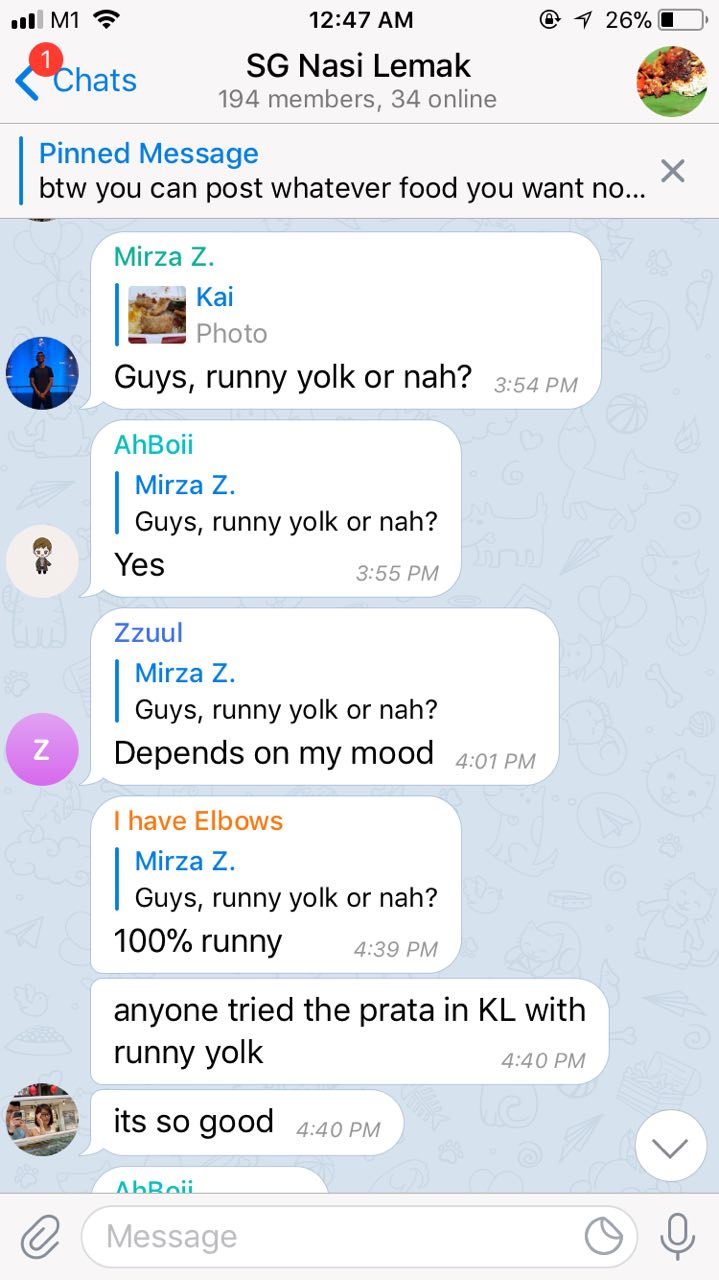 As well as some rants about certain nasi lemak brands.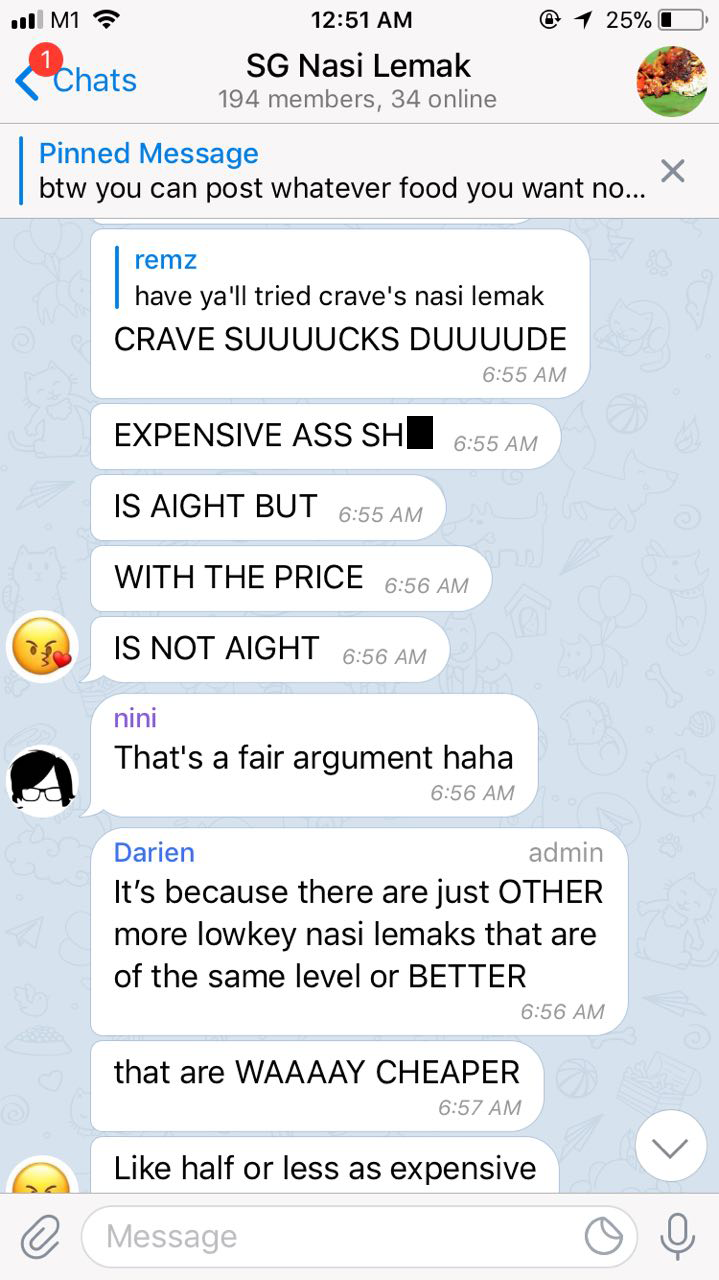 What a twist.
And it appears the group's name might have led to some confusion on the part of certain users looking for another SG Nasi Lemak chat group.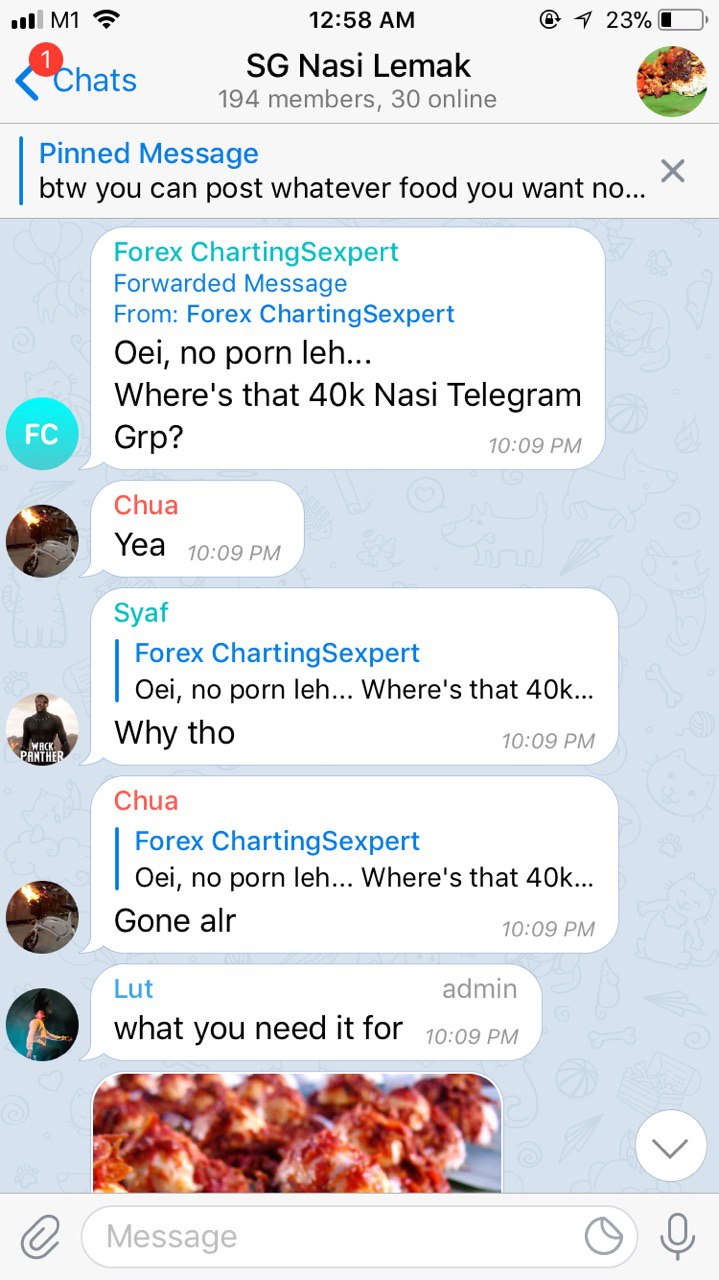 Nasi lemak good, promoting vice, bad.
Top photo screenshot from Telegram
If you like what you read, follow us on Facebook, Instagram, Twitter and Telegram to get the latest updates.