Singapore has a female-only carpooling group started by a university student, Ong Shuling, who was looking to help other girls avoid harassment and unwanted advances from male drivers and riders.
Group to report harassment from using female-only group
Despite being a group started in the interests of female riders who just wanted a safe trip to their destination, it has unfortunately not been entirely successful at deterring men who continue to harass women on the platform.
Ong set up the SG Hitch Blacklist Telegram group for users of the all-girls group to allow female riders to report unsafe activities and harassment they may experience taking rides from drivers there.
The group, which has about 440 members, features way too many examples of unwanted advances from male users trying to chat up female riders: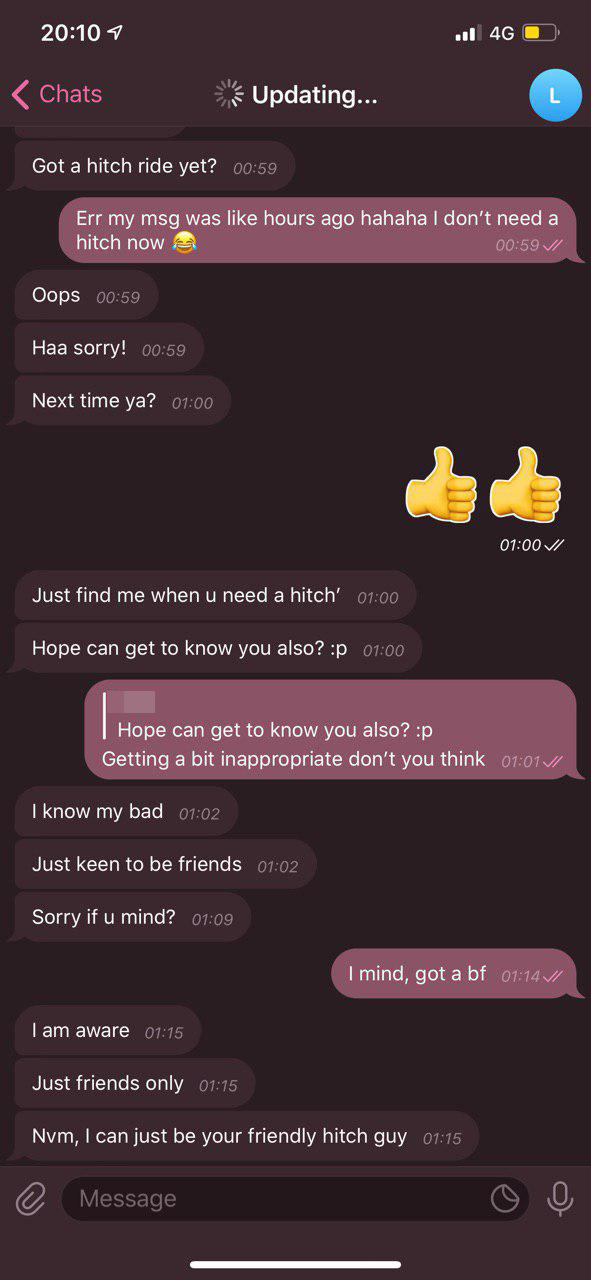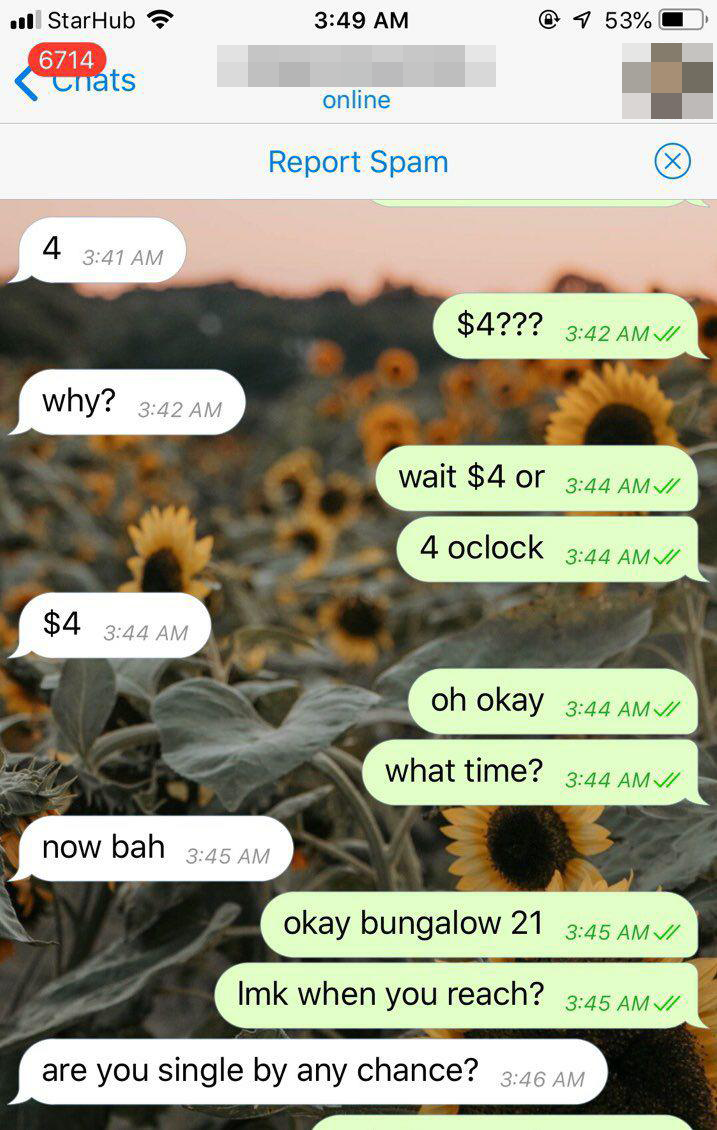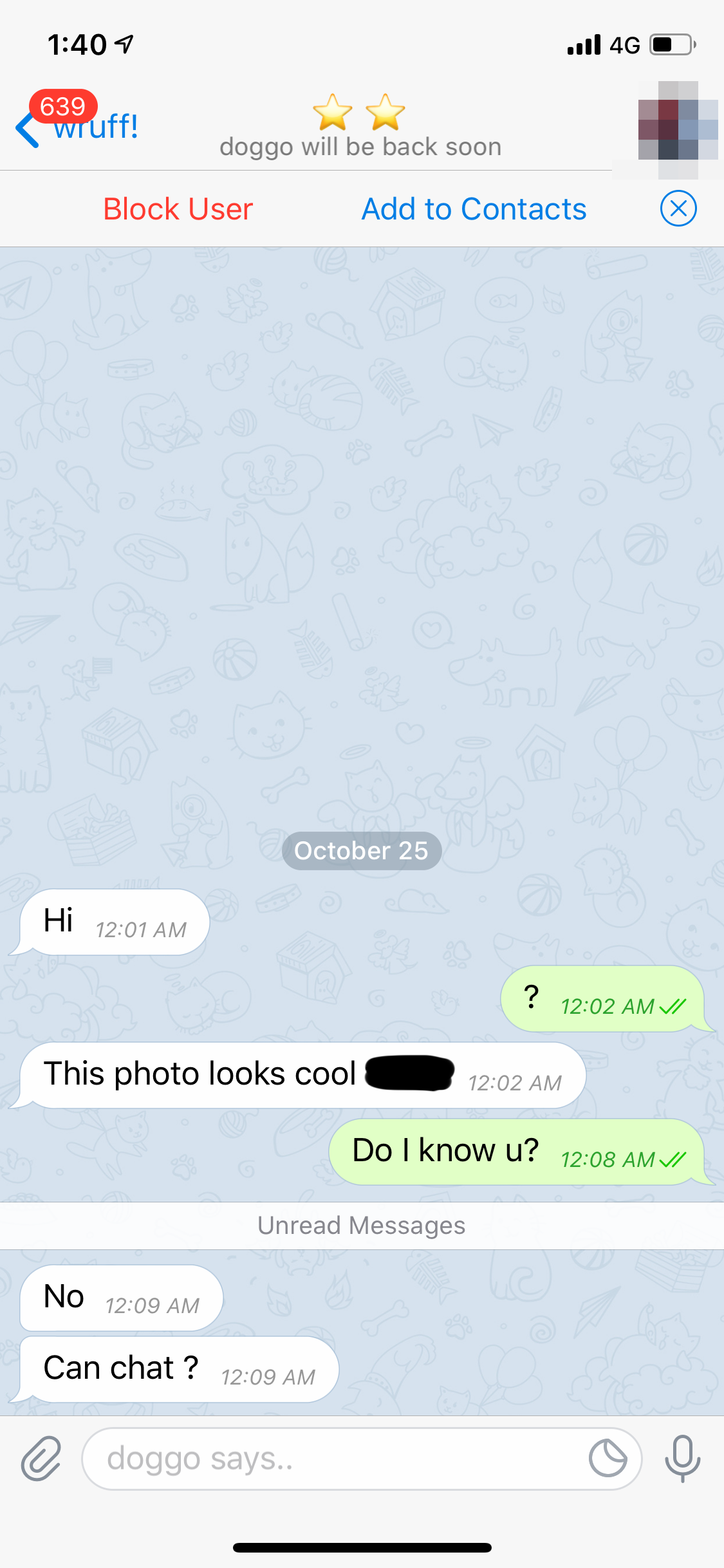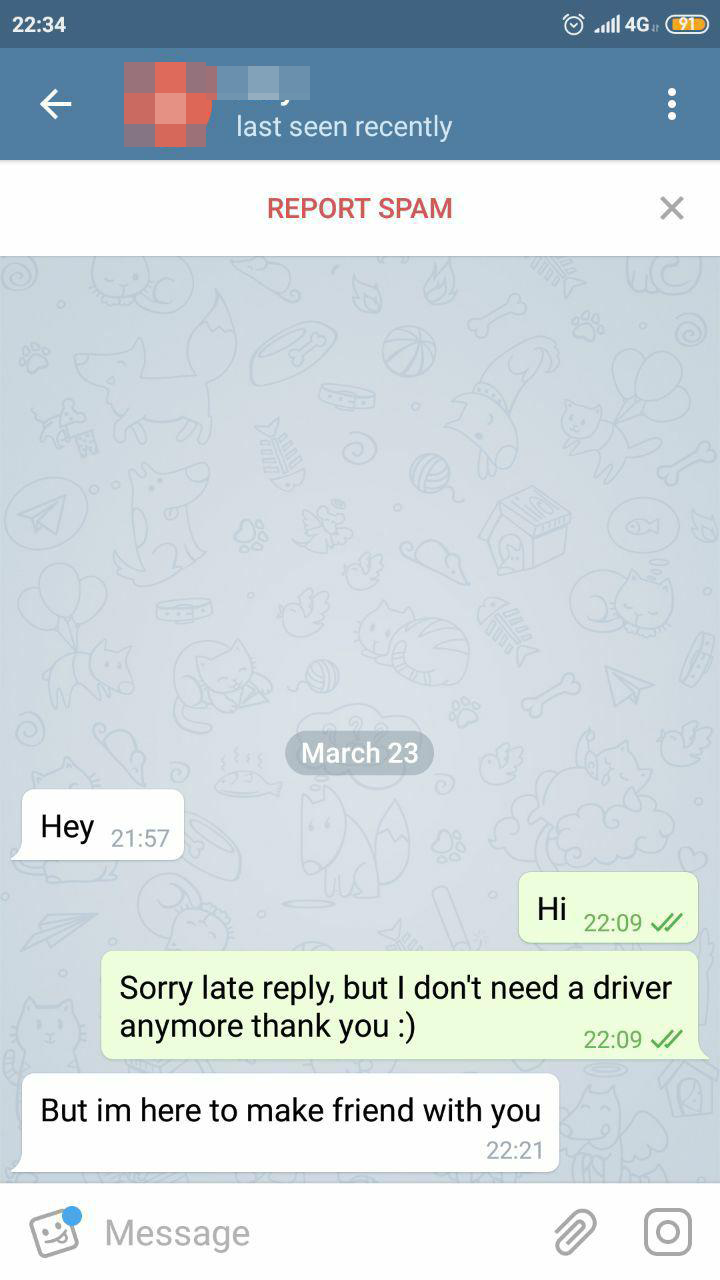 And also people soliciting jobs and... photography shoots: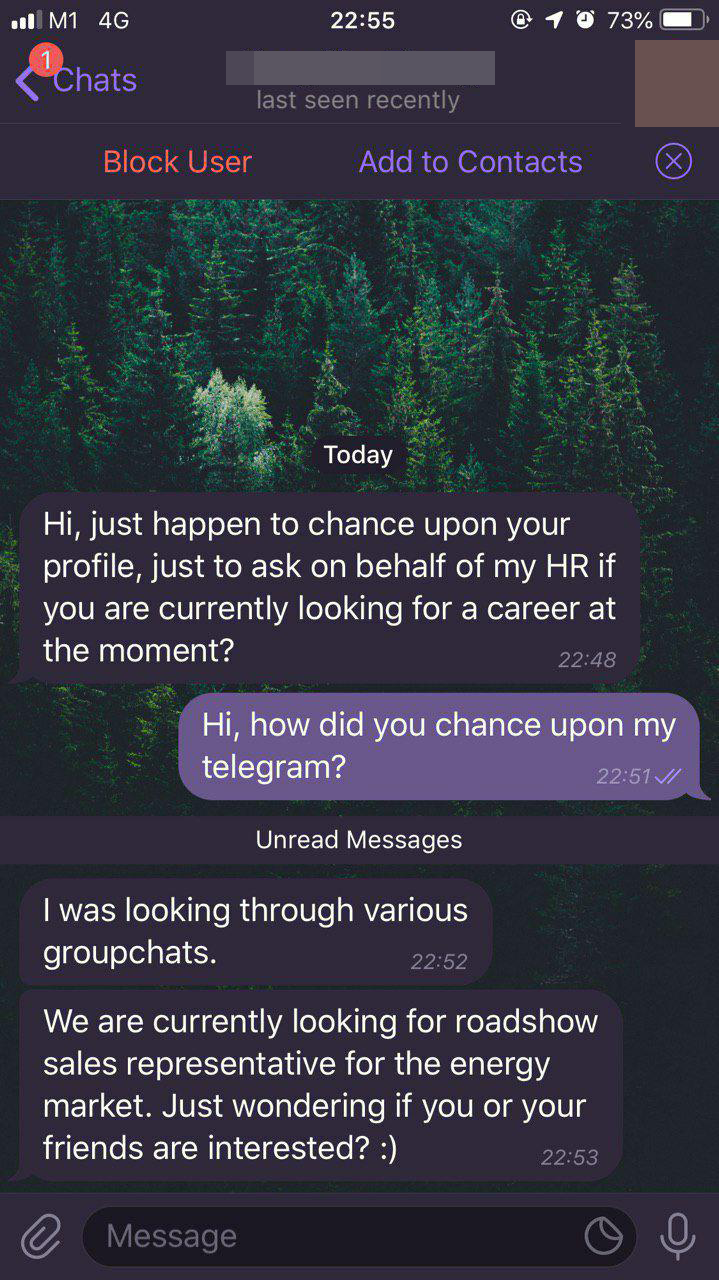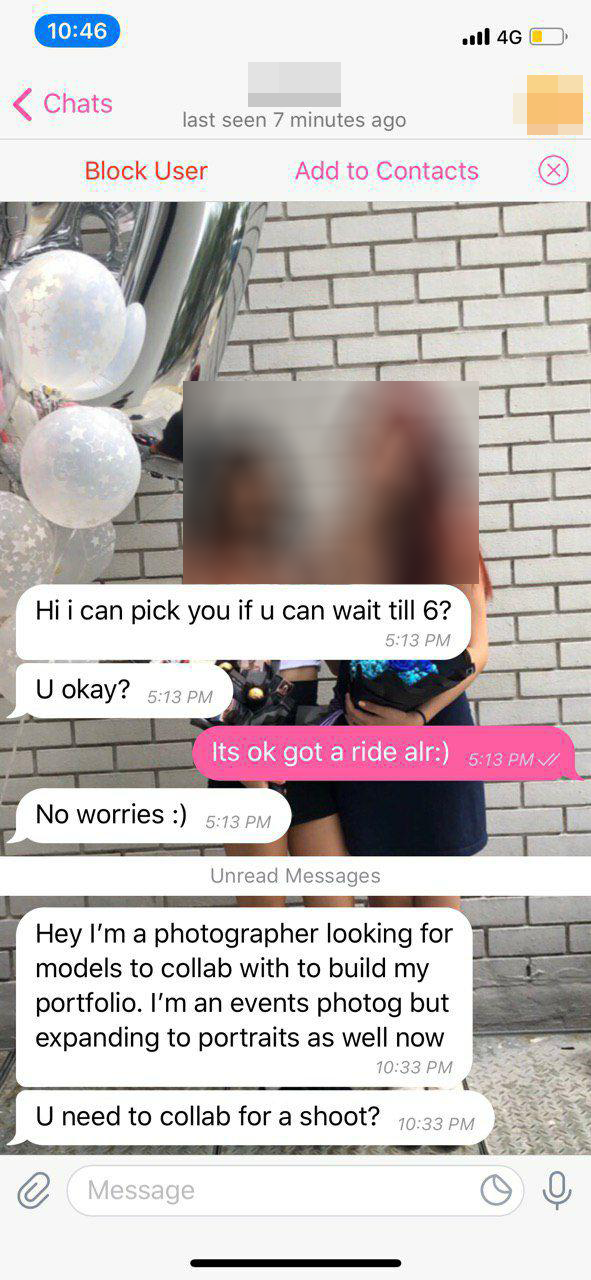 Several users complained of unsolicited sexual messages and pictures of genitalia sent to them: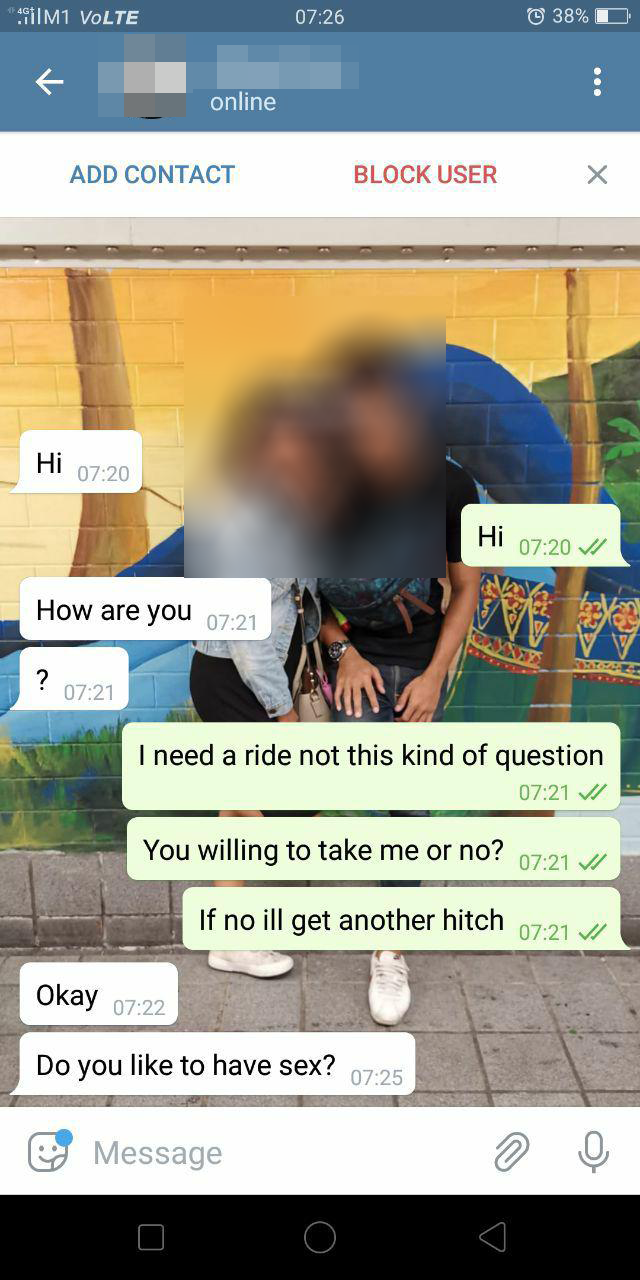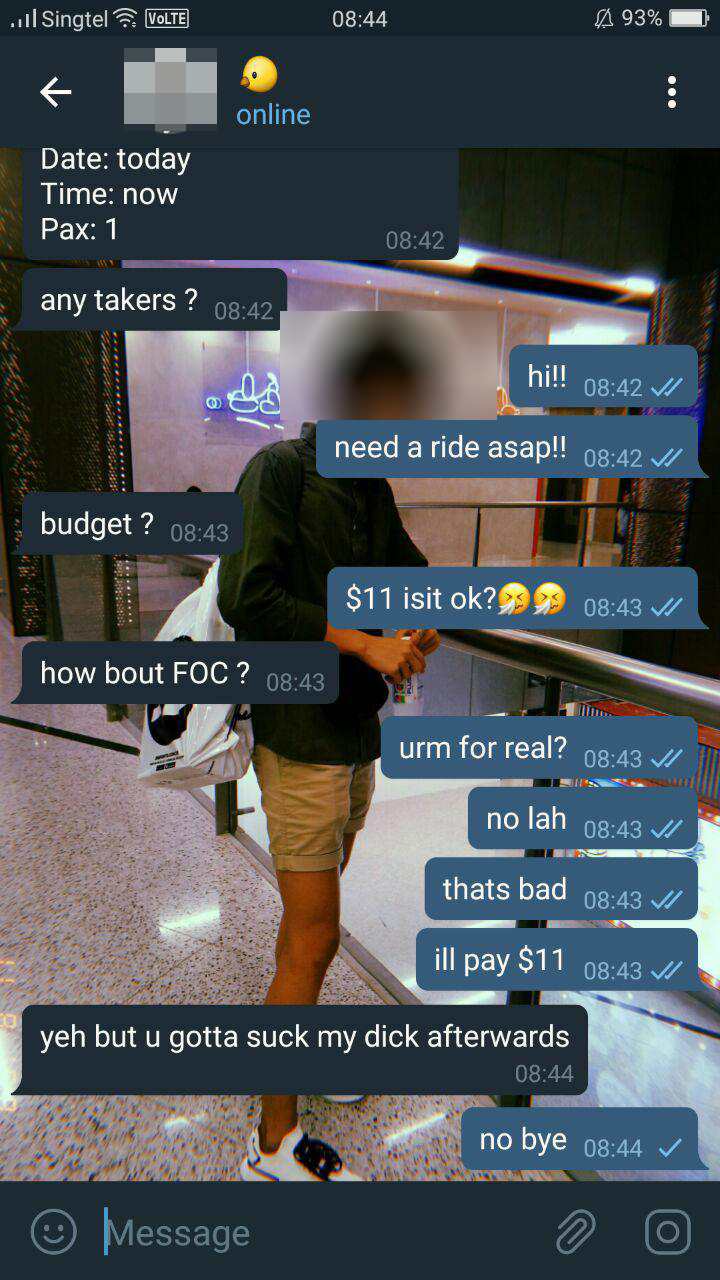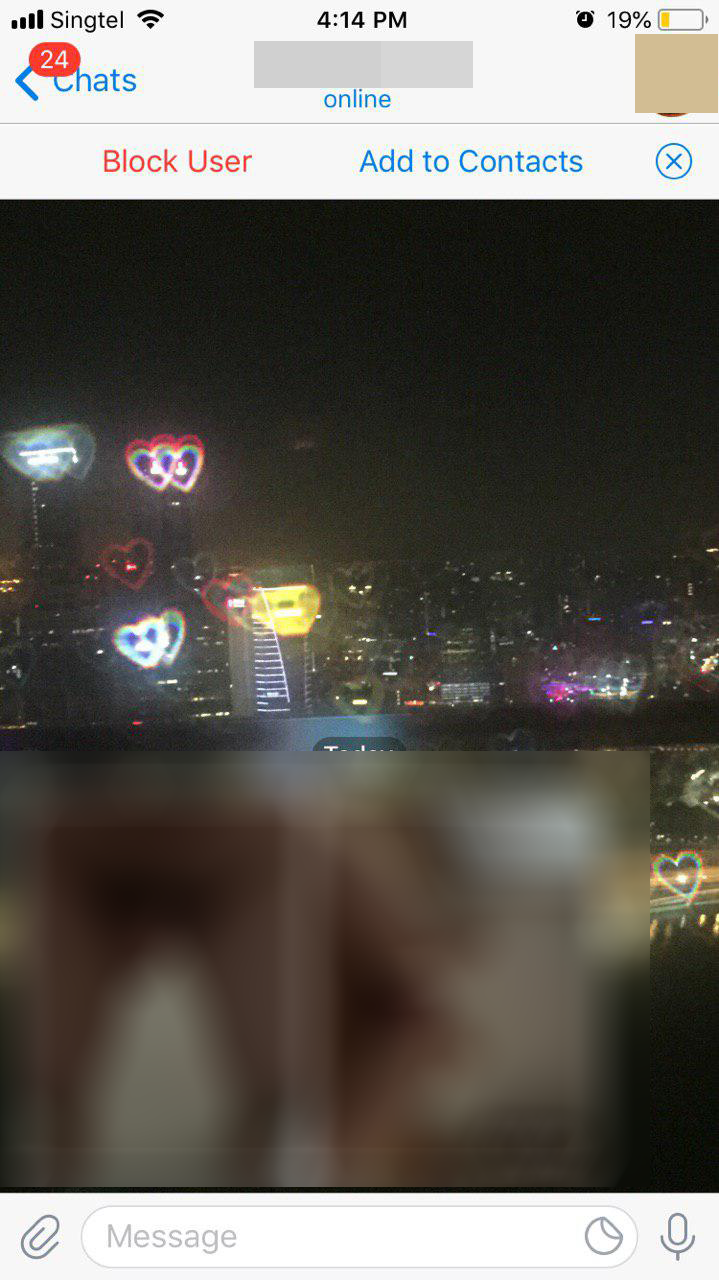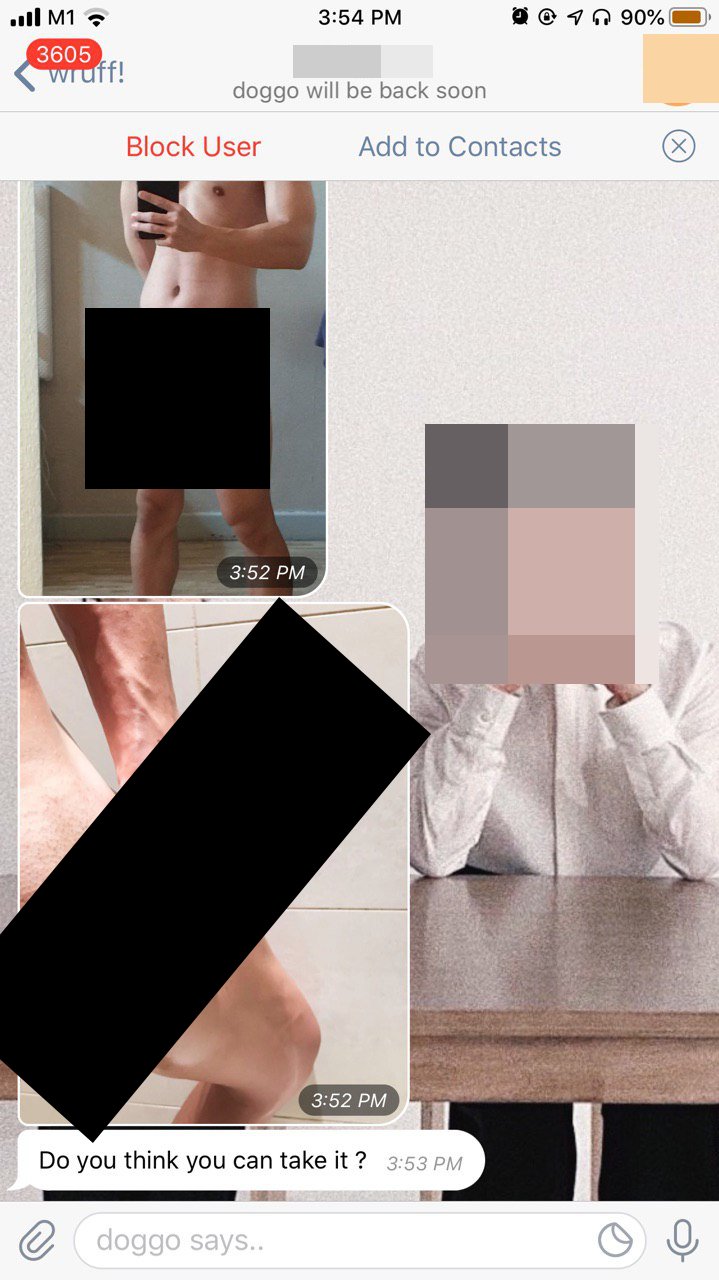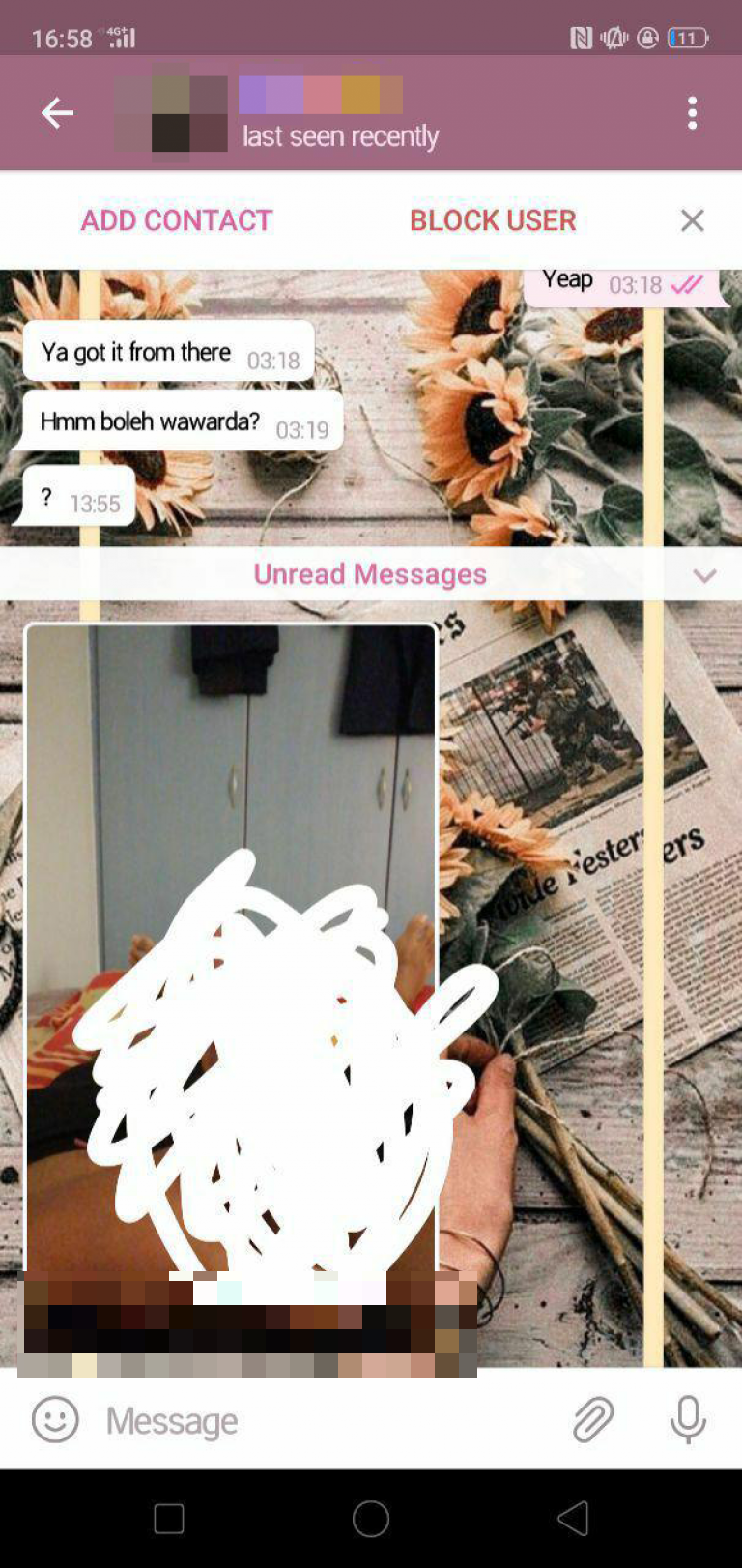 Some reported received pictures of genitalia via the self-destruct function on Telegram, which removes content following a set time after it is viewed: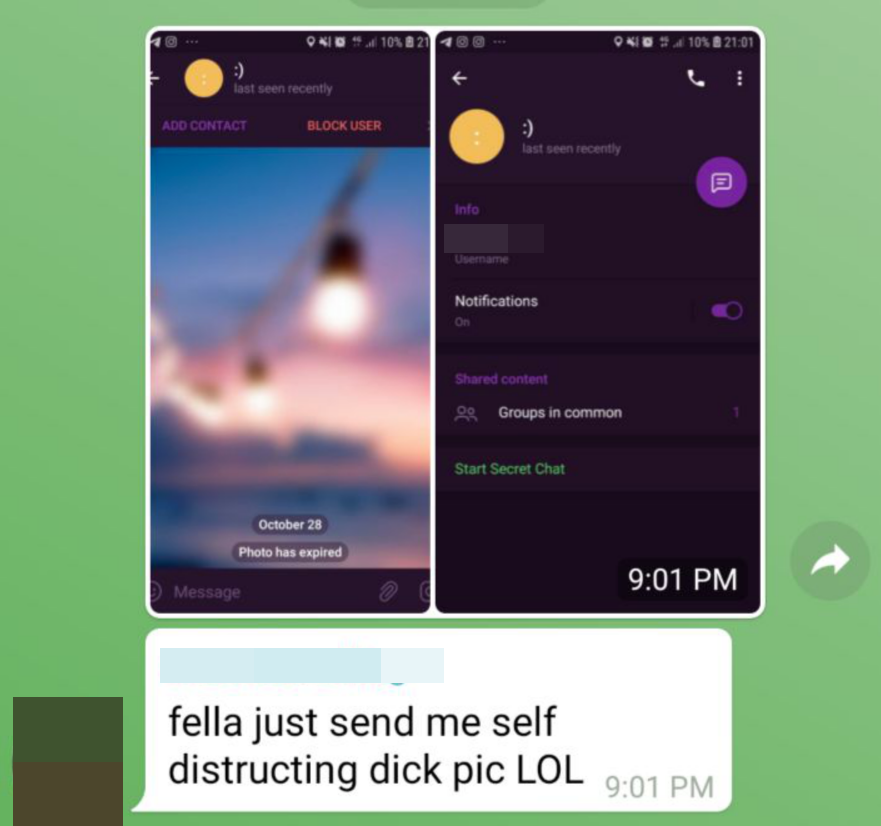 One particularly nasty case involved a user threatening to release a female group member's photos into various sex-related Telegram groupos if she did not reciprocate his sexual advances.
The female victim said she reported the case to the police.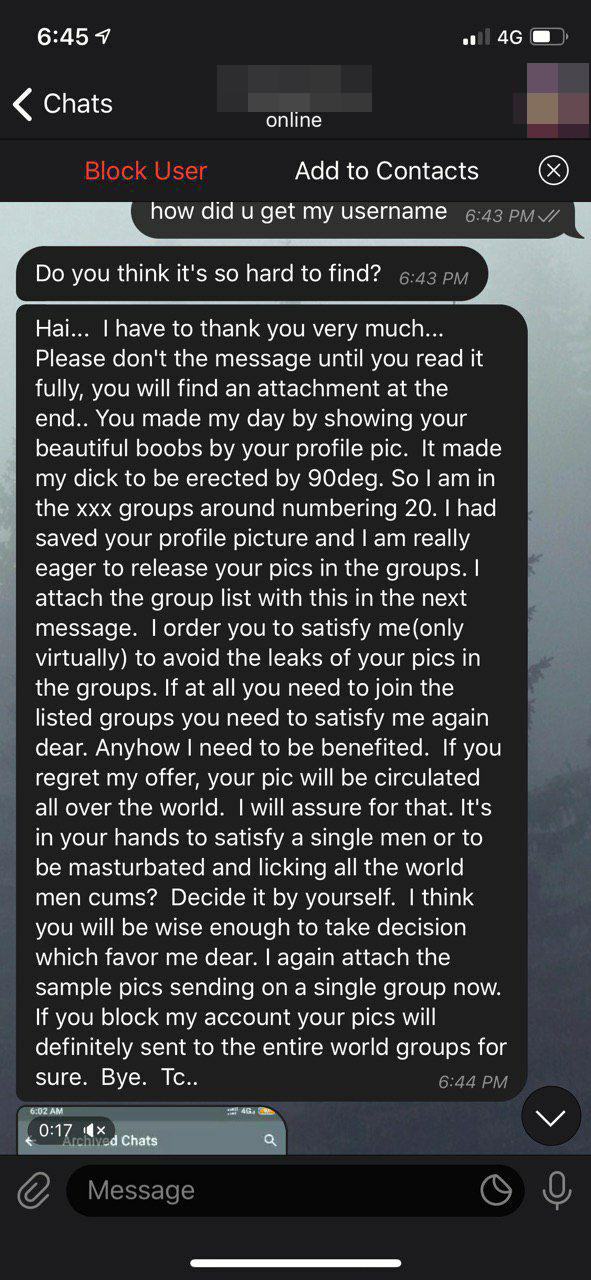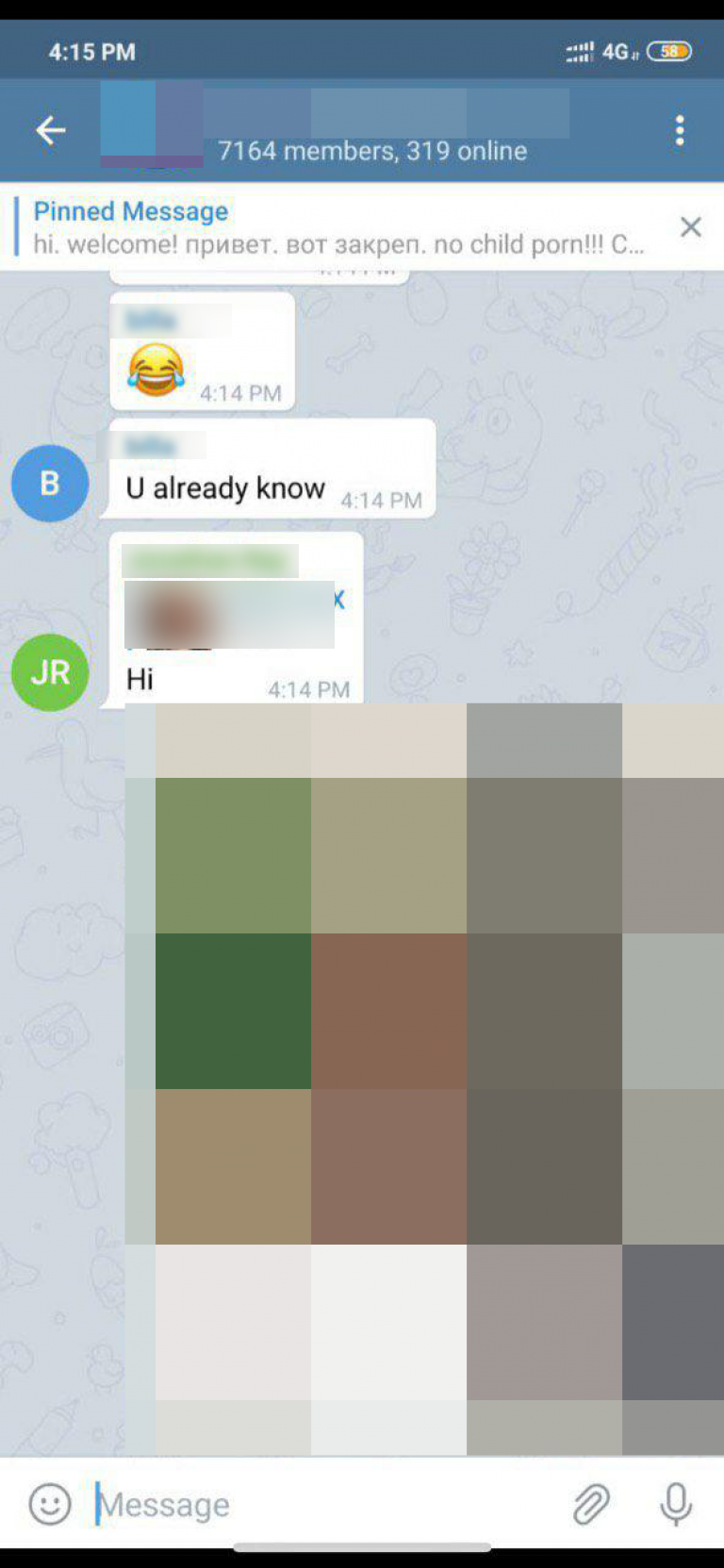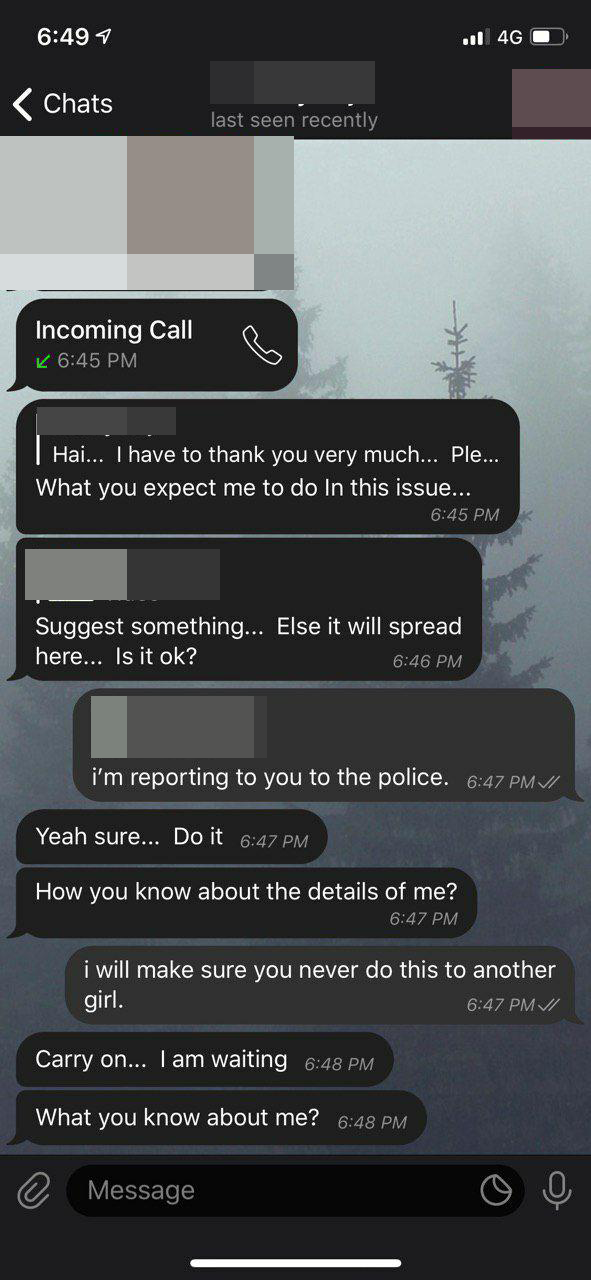 Users like the ones above are banned from the female hitch group but may still exist on different hitch groups on Telegram.
Top image via sgblacklist's Telegram
Content that keeps Mothership.sg going
---
??
This event teaches you how to be your own farmer in the comfort of your own home!
??️
Do you agree that FOMO really isn't a thing?
?⚓
A hipster's dream Europe itinerary that excludes the big major cities.
?✈️
Hell is an actual place on earth, and it's only a flight away.
If you like what you read, follow us on Facebook, Instagram, Twitter and Telegram to get the latest updates.