The Sam Willows singer Sandra Riley Tang found herself on the receiving end of some flak on Oct. 13,  when her TikTok video was shared to Facebook group Dog Lovers @SG.
The Facebook user who uploaded the post criticized Tang for using her dog to apply her make-up.

[video width="360" height="640" mp4="https://static.mothership.sg/1/2019/10/sandra.mp4"][/video]
The 15-second clip shows Tang's dachshund, named Nacho, sitting on her lap as she does her make-up.
After applying some concealer near her under eye area, Tang lifts Nacho's snout and dabs it against her face, using the action to blend the make-up.
Reactions
Unfortunately, the move did not sit well with some members of the Facebook community.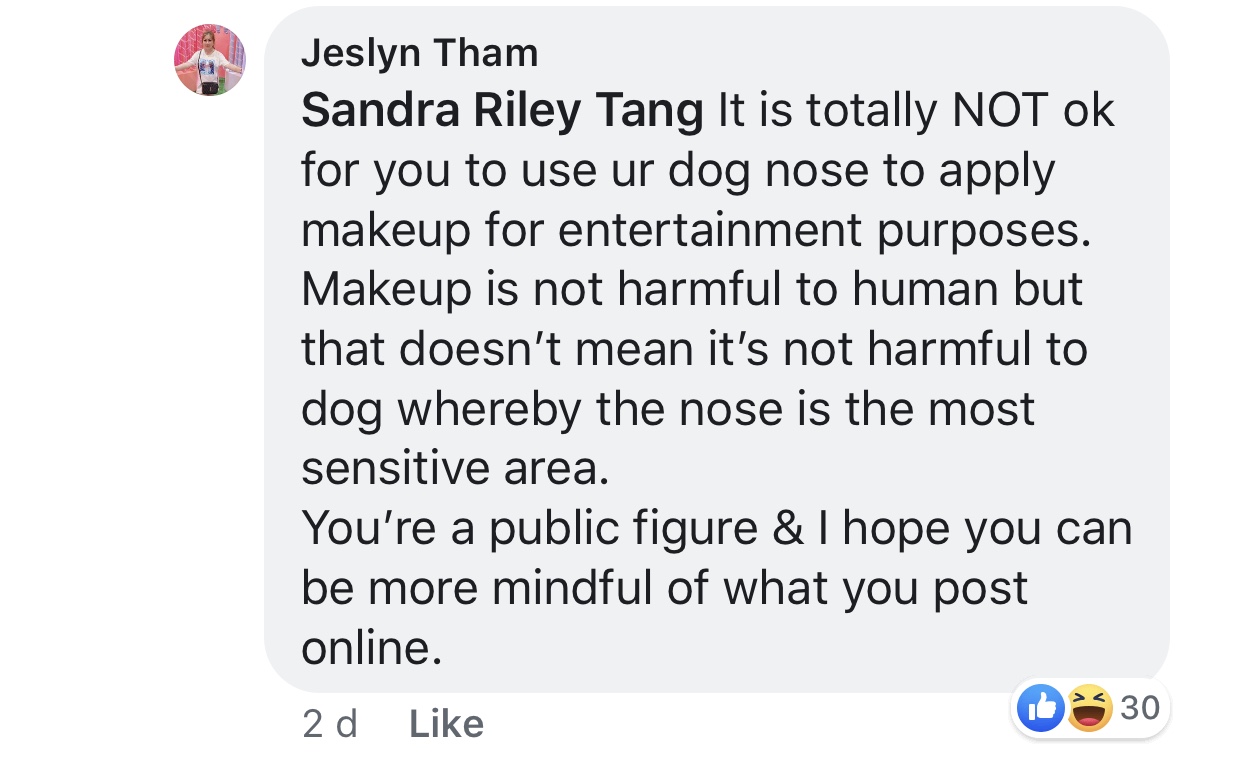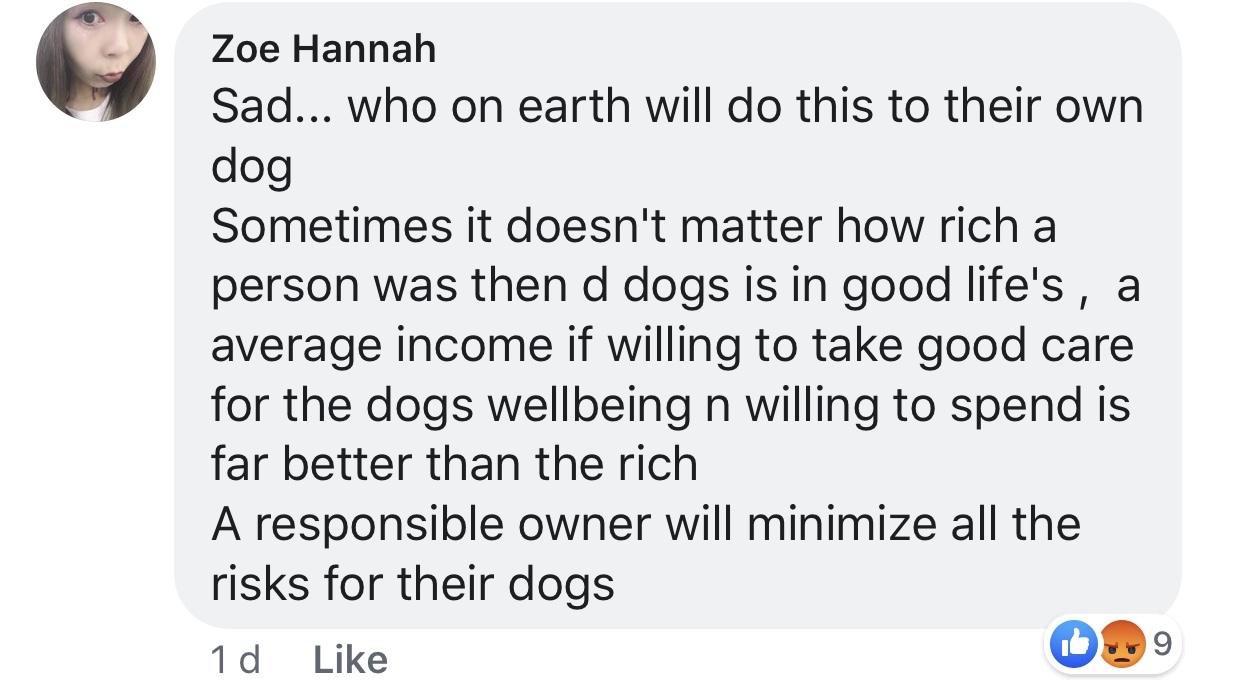 One user raised concerns over the potentially harmful ingredients found in the concealer.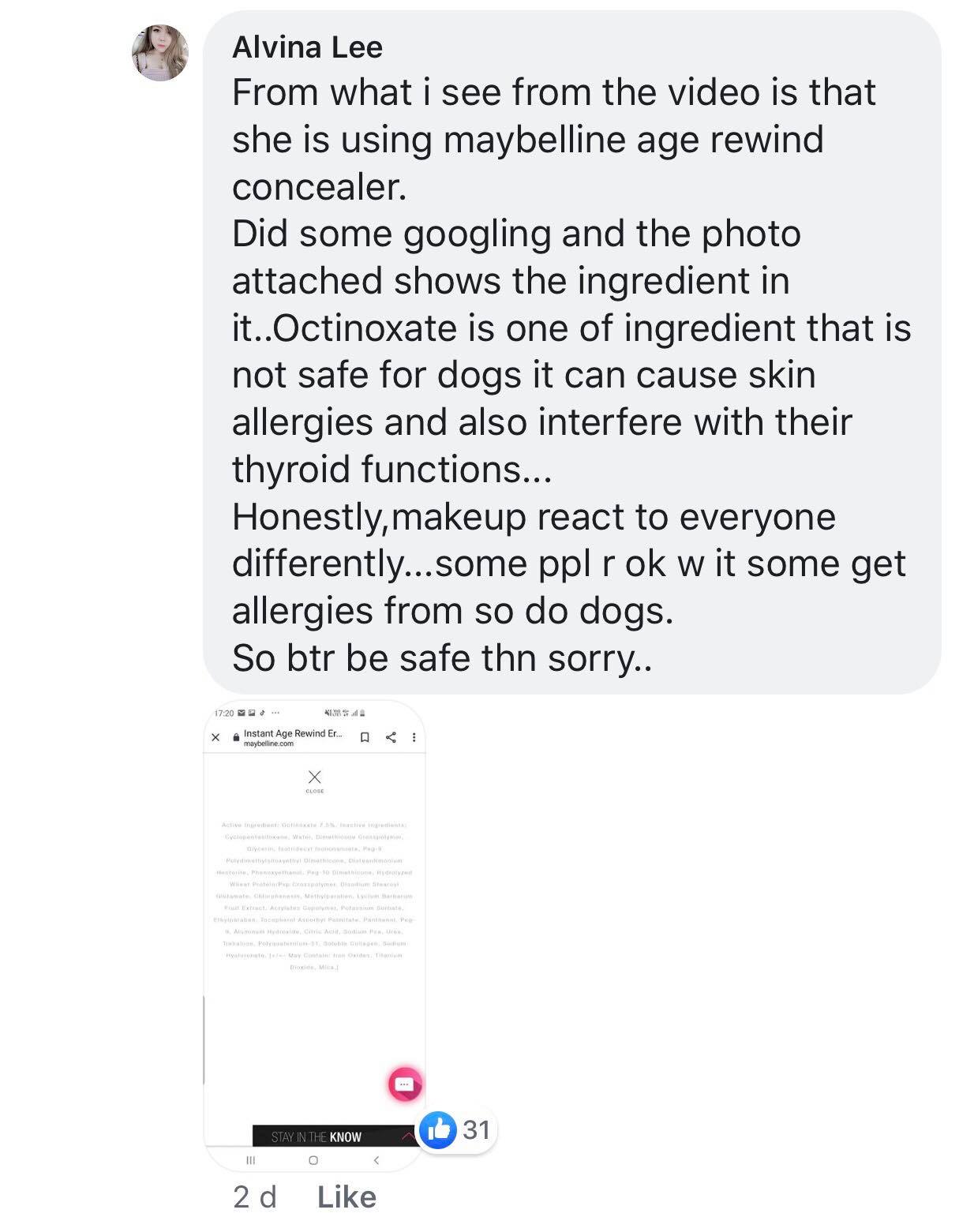 Others, however, thought that the video did not warrant any backlash.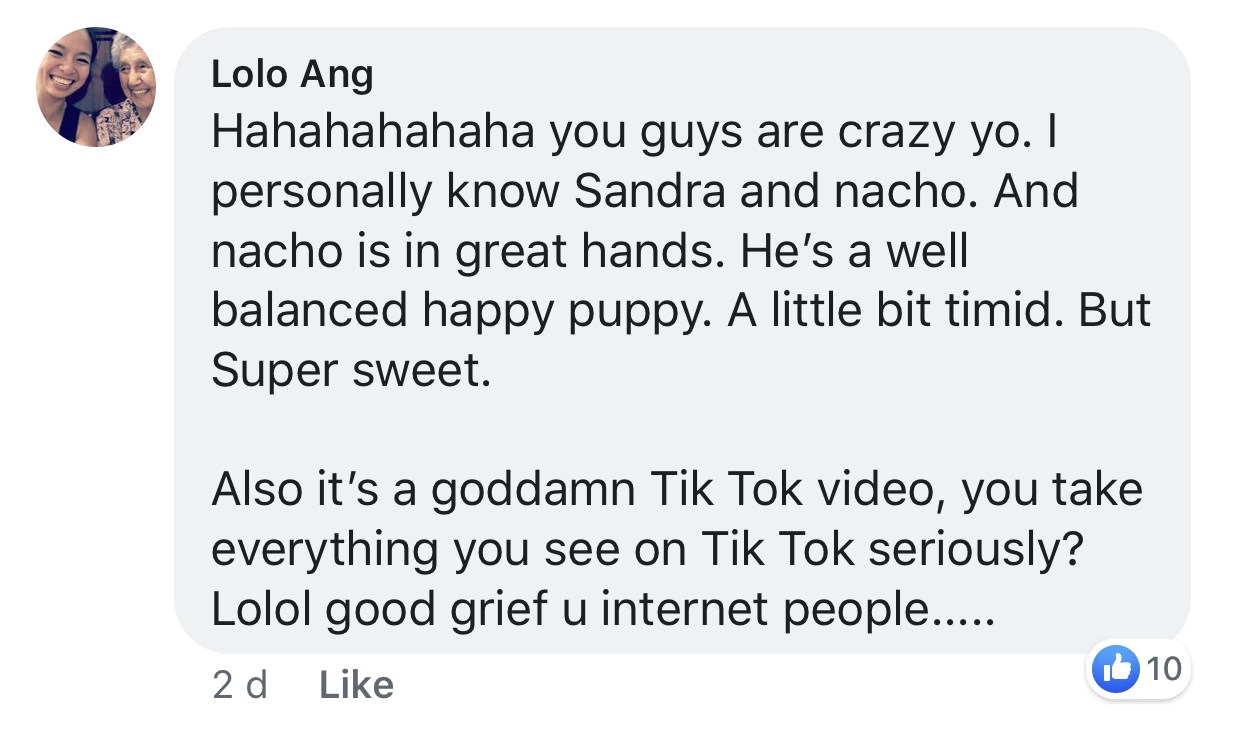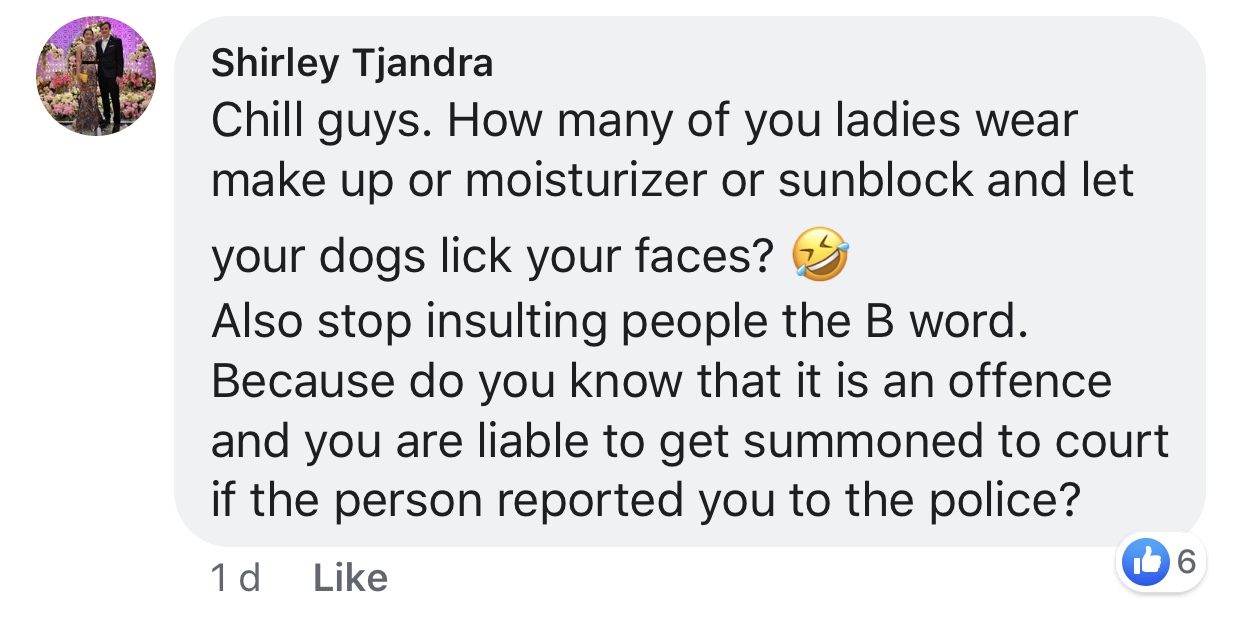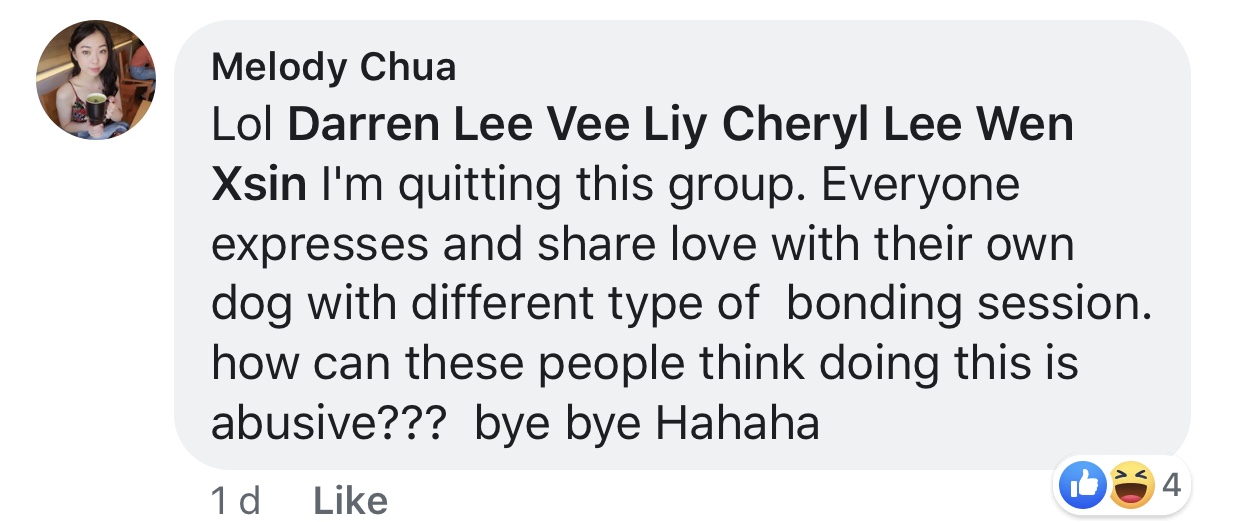 One commenter suggests using it as an opportunity to educate.

Responding to the backlash
In light of the furore, Tang clarified on the same post that she would never do anything to hurt Nacho.
In addition, Nacho would have run away if he hated it, as she did not exert a tight grip on him.
The singer adds that she wiped the dog's nose immediately after, and that the make-up was safe for him.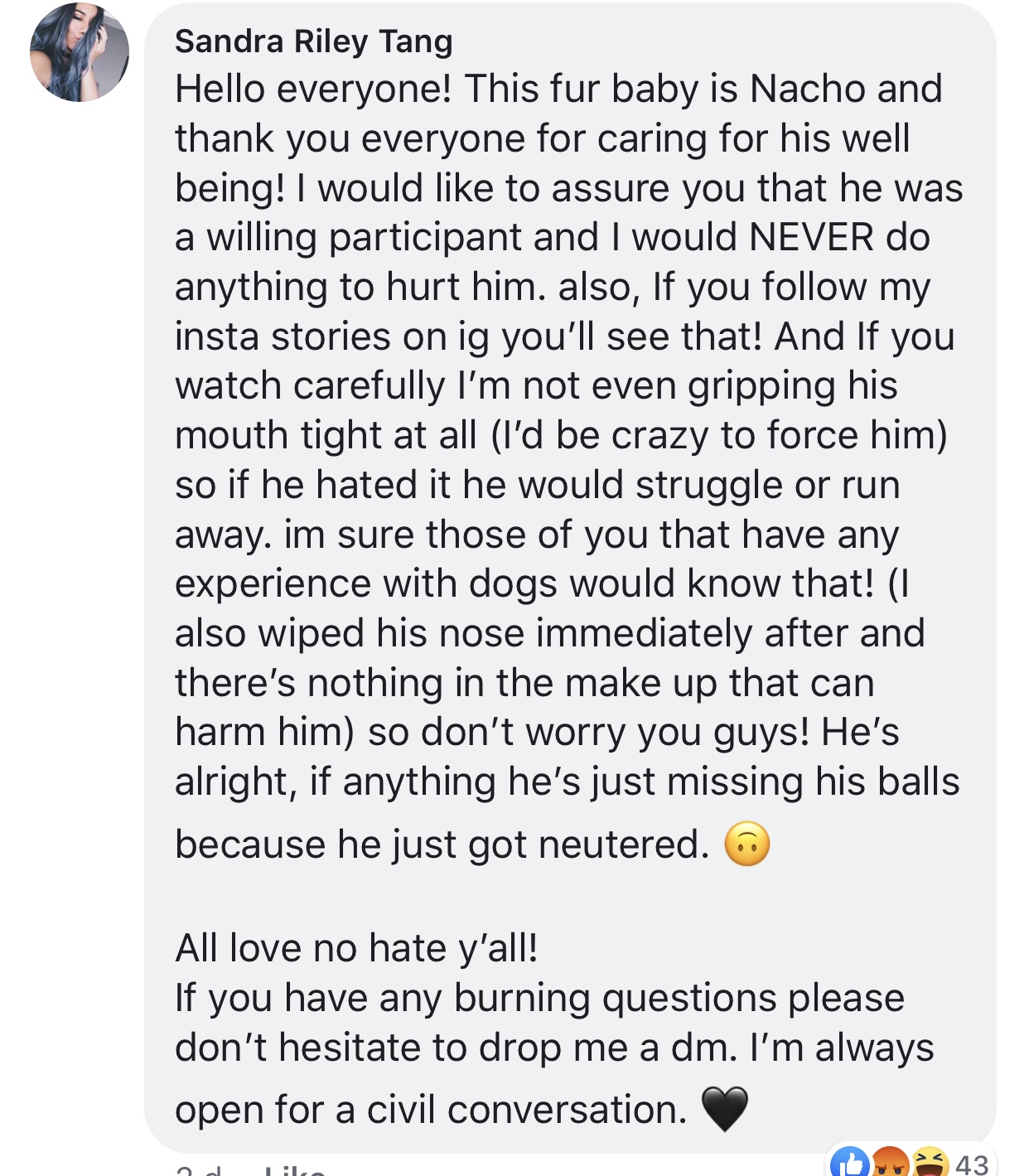 In response to queries from Mothership, Tang urged the community to put their efforts "somewhere a bit more useful", and named several animal welfare organisations in Singapore.
Here is her statement in full:
"Real animal abuse is a thing that is happening right now. People kicking/beating dogs, mutilating cats, abandoning their pets. Let's put our efforts into somewhere a bit more useful, visit www.spca.org.sg, www.animalloversleague.sg, www.sosd.org.sg and see how you can actually help physically or with a donation. ❤️"
And if you're curious, here are some posts of Tang and Nacho on other days.
Somewhat related article:
Top image via Sandra Riley Tang/TikTok
If you like what you read, follow us on Facebook, Instagram, Twitter and Telegram to get the latest updates.