Food at banquets and buffets may look sumptuous, but they are also major sources of food waste.
Often times, hotels and event organisers over-cater and an excess of food gets left behind only to be thrown away.
Now though, a group of Singaporeans have created a handy mobile app that helps to combat such a food waste problem.
The app notifies users that there is leftover food in the vicinity.
An app to combat food waste
Makan Rescue is a Singapore-born app available for download from the App Store and Google Play.
Created by a group of Singaporean students from National University of Singapore (NUS) and Singapore Management University (SMU), the app aims to help prevent good food from being wasted.
Users register for the app by logging in using their Google accounts, and the app alerts users of free food nearby based on their location, which the app calls "Missions".
Notifications show not just the specific location, time and date of the "mission", but even a photo of the buffet spread.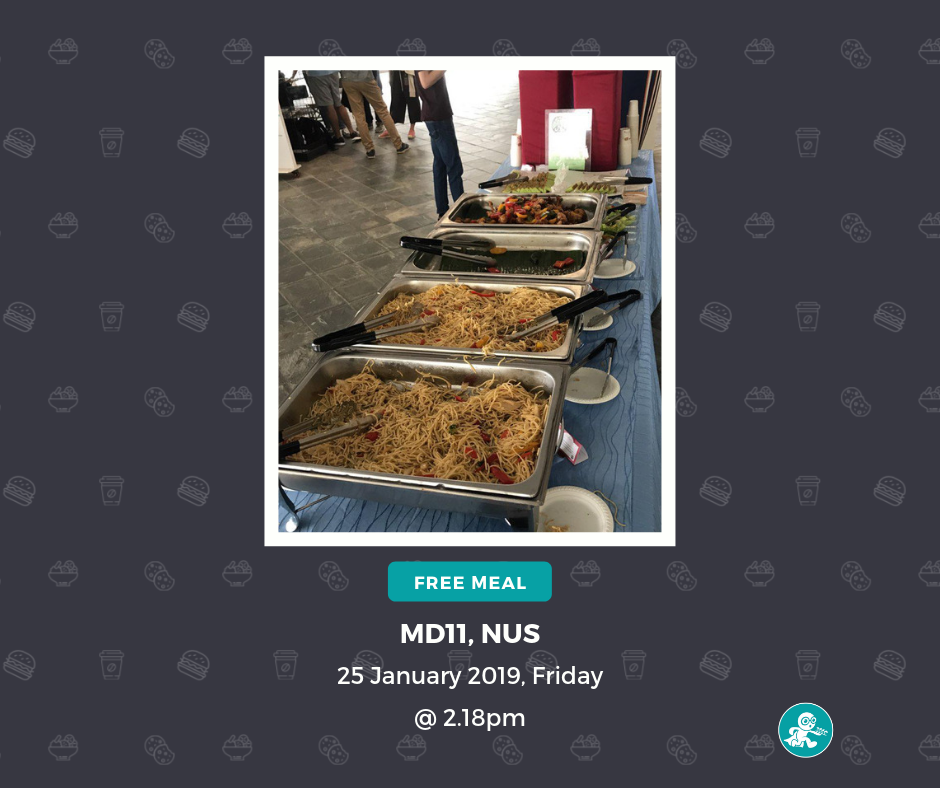 These "missions" are uploaded by other app users, who can specify the time the food will be cleared and the location on the map.
Users are also able to list what types of food are available, how abundant the food is, and whether the food is halal or vegetarian.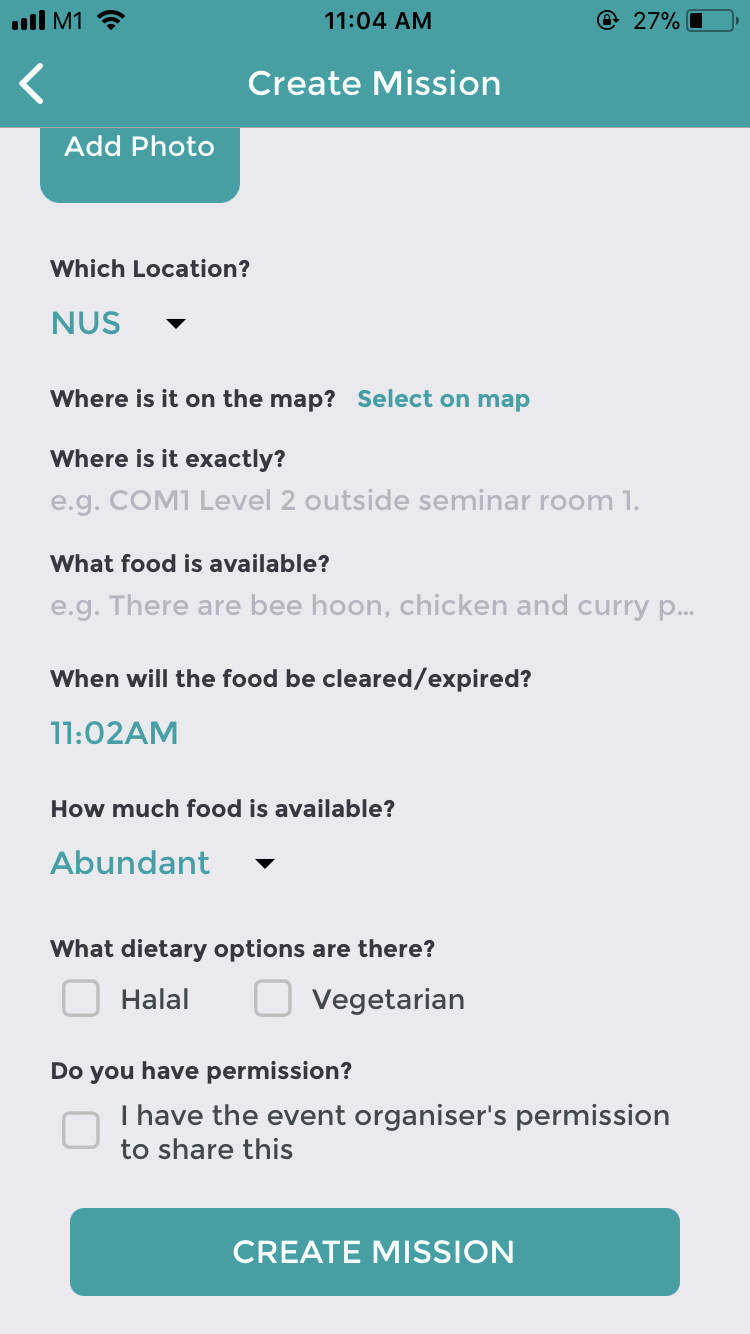 Currently focused on tertiary institutions
Some might think such an idea is not new as Telegram groups alerting people of leftover food already exist.
However, Makan Rescue states that from their observations, such chats are often muted due to the influx of information that are not relevant to users.
For example, listings are too far away or do not fit the users' dietary restrictions.
Makan Rescue aims to resolve these limitations.
The app currently centres around listings in tertiary institutions such as the major universities (National University of Singapore, Nanyang Technological University and Singapore Management University), considering its founders are students themselves.
According to their website, launching the app on these campuses to a smaller audience enables them to test the app, improve it and receive feedback more easily.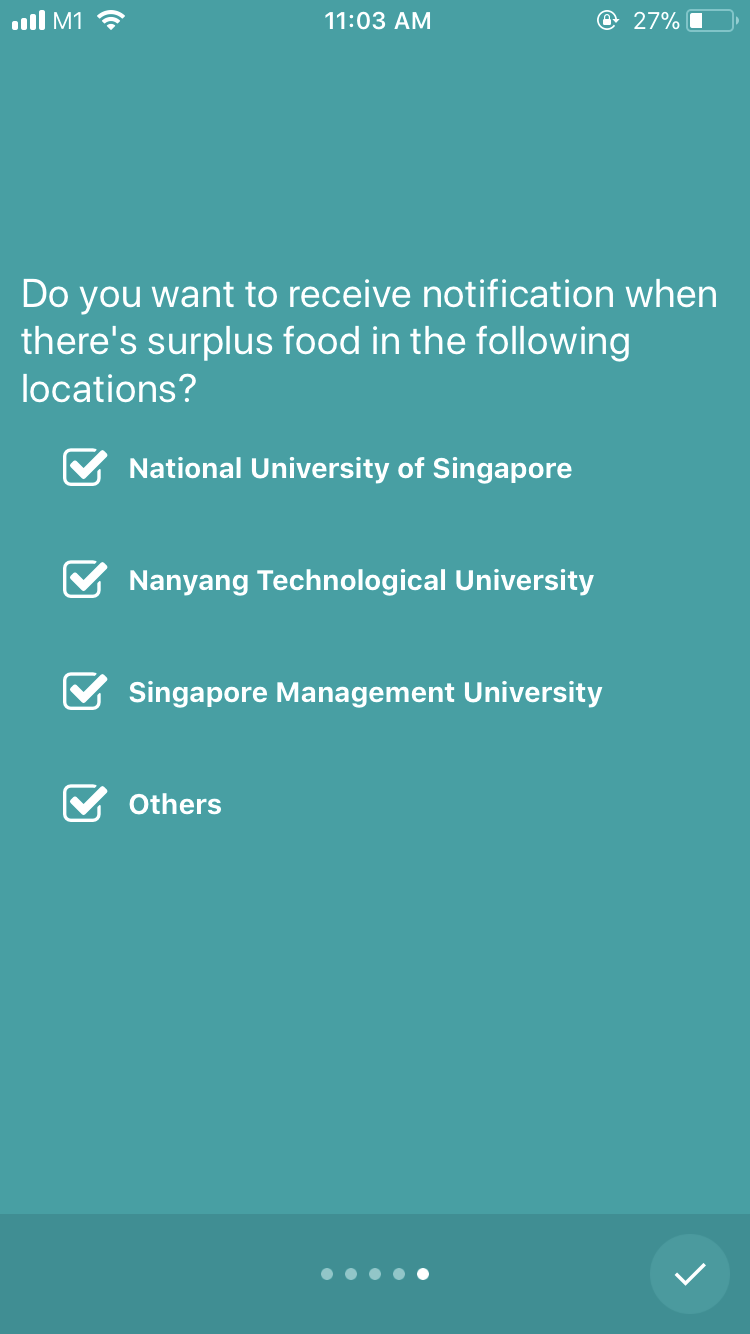 But for those who are not students or staff at these institutions however, fret not.
The founders of Makan Rescue say they plan to launch the app to the larger community in the future.
Nice.
Top photo from Makan Rescue
If you like what you read, follow us on Facebook, Instagram, Twitter and Telegram to get the latest updates.