North Korean leader Kim Jong Un allegedly rode up the snow-covered Mount Paektu on a large white horse by himself.
The event has been transmitted as fact in his country after a series of photos released by North Korean state media KCNA showed the journey came to pass.
The mountain with a 2,750-metre peak is said to be the birthplace of former leader Kim Jong Il, the father of Kim Jong Un, and is considered to be a sacred location in North Korea.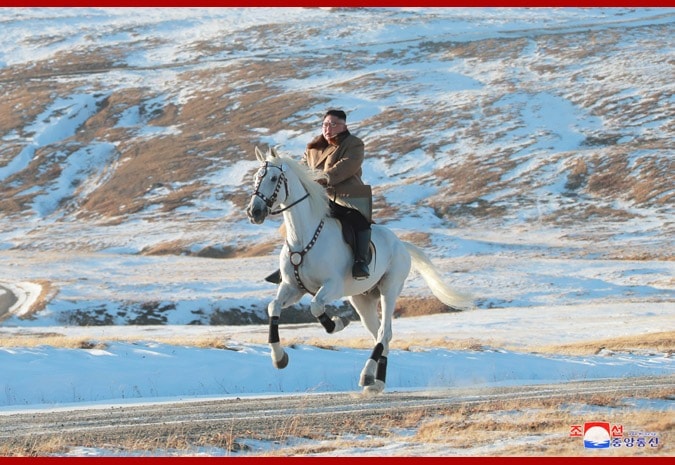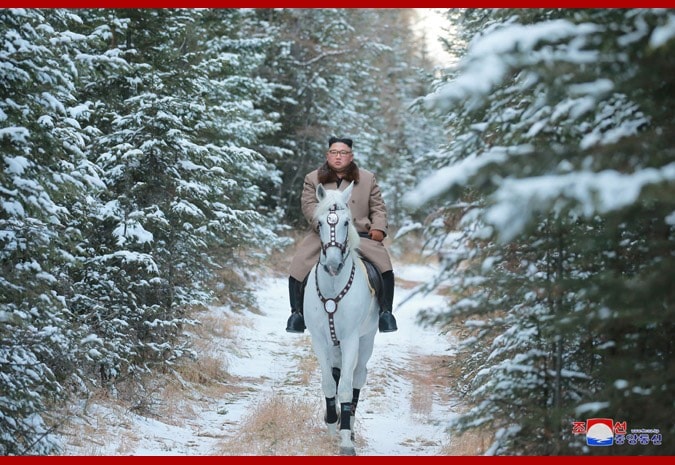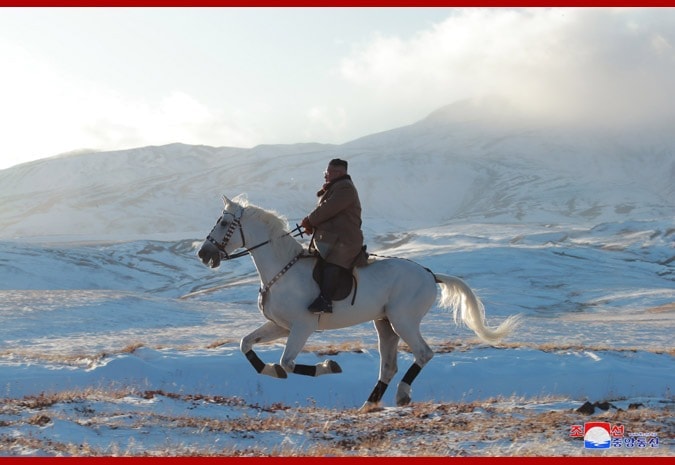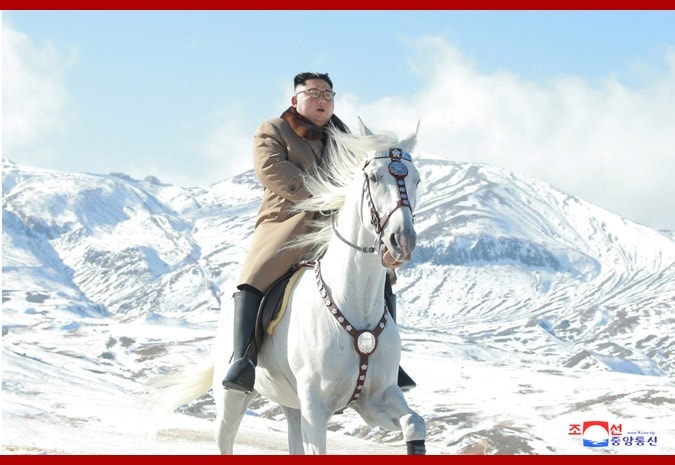 Kim often visits the mountain before making important decisions
According to KCNA, "his march on horseback in Mt Paektu is a great event of weighty importance in the history of the Korean revolution".
Observers note that Kim often makes a visit to the sacred mountain before he makes important decisions.
BBC reported that Kim visited Mt Paektu in 2017, a few weeks before his new year's address, where he hinted at a diplomatic thaw with South Korea.
In 2018, Kim also took South Korean President Moon Jae-in to the top of the mountain, at the end of a historic three-day summit, according to CNN.
Deciphering the meaning behind the visit
This highly publicised visit to the sacred mountain has left experts scrambling to decipher the meaning behind this symbolic action.
CNA reported that his visit symbolises North Korea standing up to international sanctions and pressure over its weapons programme, and that it is a statement symbolic of defiance.
North Korean state media also hinted at "a great operation", but it is unclear what this entails.
"Having witnessed the great moments of his thinking atop Mt Paektu, all the officials accompanying him were convinced with overflowing emotion and joy that there will be a great operation to strike the world with wonder again and make a step forward in the Korean revolution," said KCNA.
A North Korean specialist also told BBC that the images were meant to "project authority".
"This may appear strange or comical to us, but it's supposed to look epic," he said.
Perhaps sometimes, the simplest answer would suffice.
Top image from KCNA.
If you like what you read, follow us on Facebook, Instagram, Twitter and Telegram to get the latest updates.