Potterheads, rejoice.
Apart from the Howler that Ron Weasley got from his mother and Albus Dumbledore's Elder Wand, the Invisibility Cloak is another cool thingamajig from the Harry Potter series.
And now, the cloak is an actual thing in the muggle world.
Real invisibility cloak
On Oct. 25, Twitter user @Mieraculous posted a tweet of her using an Invisibility Cloak:
This is a good purchase la if you're a potterhead! Hahaha should really try the invisibility cloak if you pergi the nearest Typo 😂🤪 pic.twitter.com/1CZowWeu8P

— 🤡 (@Mieraculous) October 23, 2019
She apparently got it from a Typo store in Malaysia.
Green screen technology
Originally a product by UK online gift store Wow! Stuff, the cloak actually works because of a camera app.
Just like how the film's Invisibility Cloak, Wow! Stuff's cloak has a green screen side to it that helps to achieve the invisible effect.
Here's how it is used for the film:
And here's how the Wow! Stuff cloak works:
Lol who says ni edit? This is the moment when we want to try it on 🤔😌 pic.twitter.com/ZrUbjWd7Ta

— 🤡 (@Mieraculous) October 25, 2019
Fun stuff.
Retails for RM389
Being invisible doesn't come cheap, though.
The product currently retails for RM389 (S$126.68) at Typo outlets in Malaysia.
While the invisibility cloak isn't available at Typo Singapore's website, it seems that it will retail for S$129.99 here.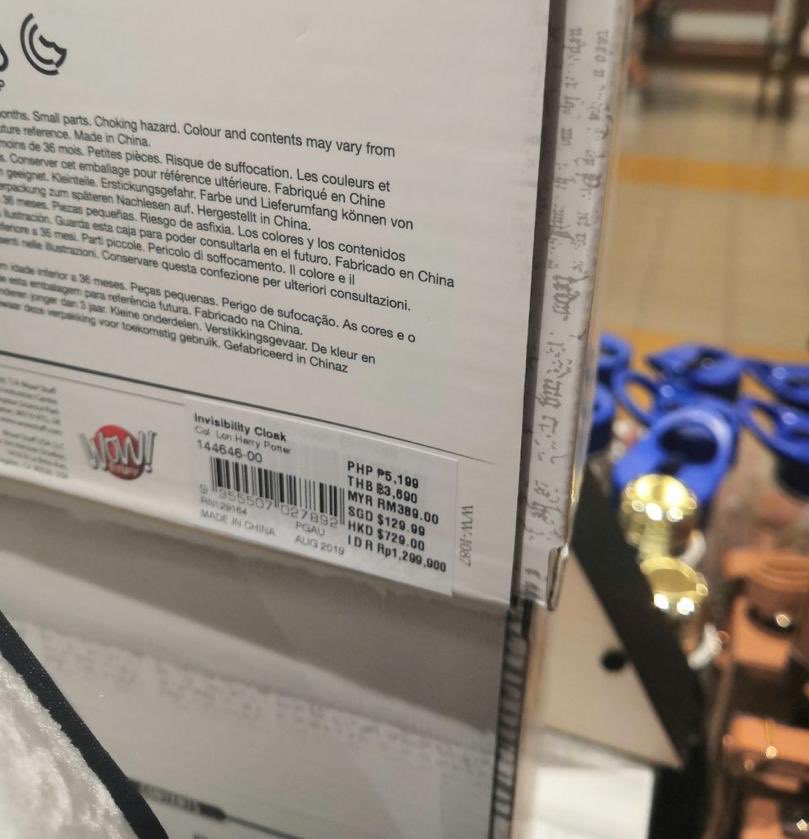 Cool.
Top image by @mieraculous on Twitter
If you like what you read, follow us on Facebook, Instagram, Twitter and Telegram to get the latest updates.