A nature enthusiast happened to witness a gorgeous sight at Siglap Park Connector on Oct. 28.
Emerald canal with no litter
Member of the Nature Society Facebook group, Fazrin N Hanafi, shared a photo of the canal with emerald-green waters: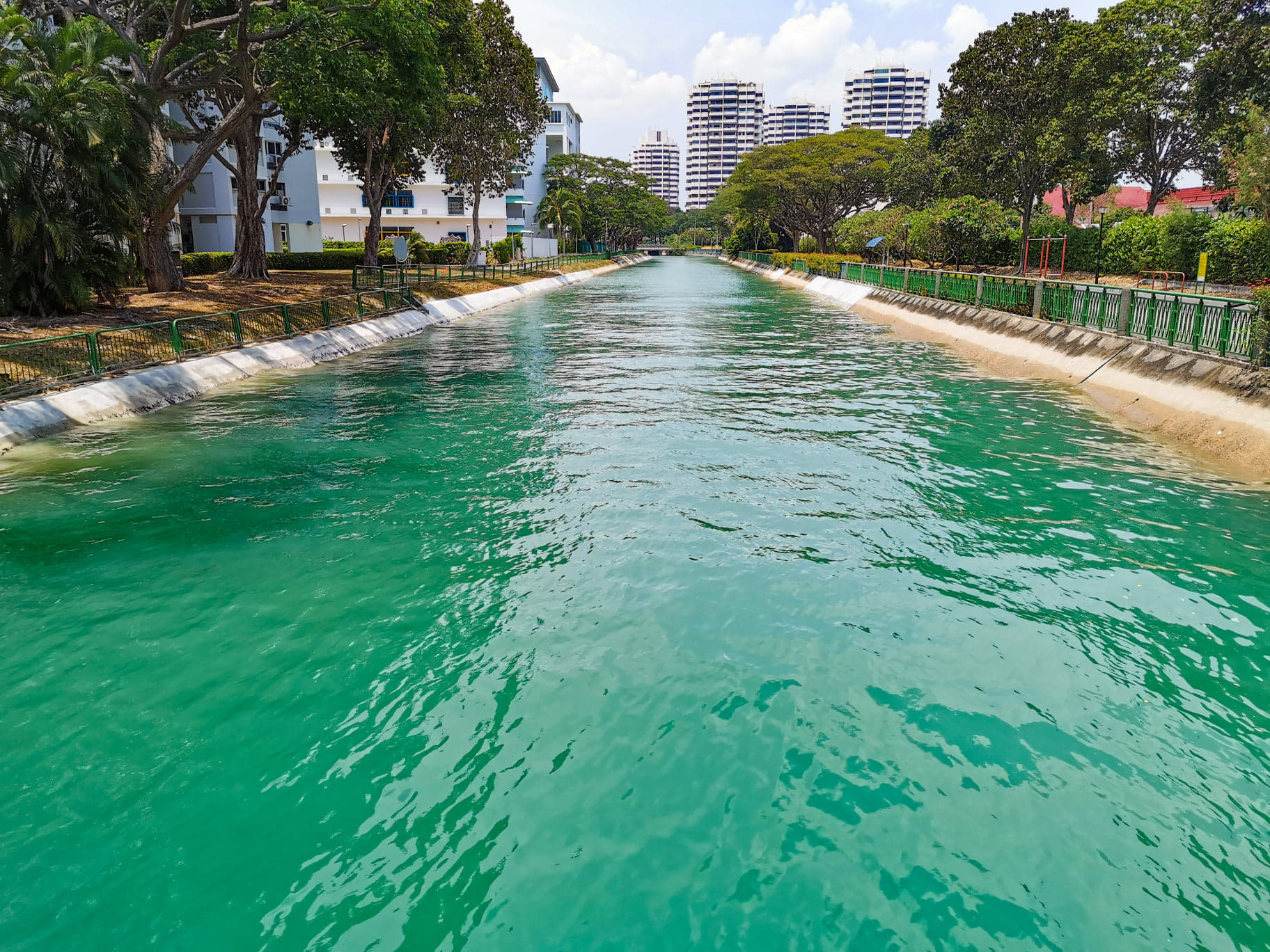 The canal is located in Marine Parade.
One eagle-eyed viewer identified Victoria Junior College on the right, Block 1 Marine Terrace on the left, and Ngee Ann Primary School in the foreground.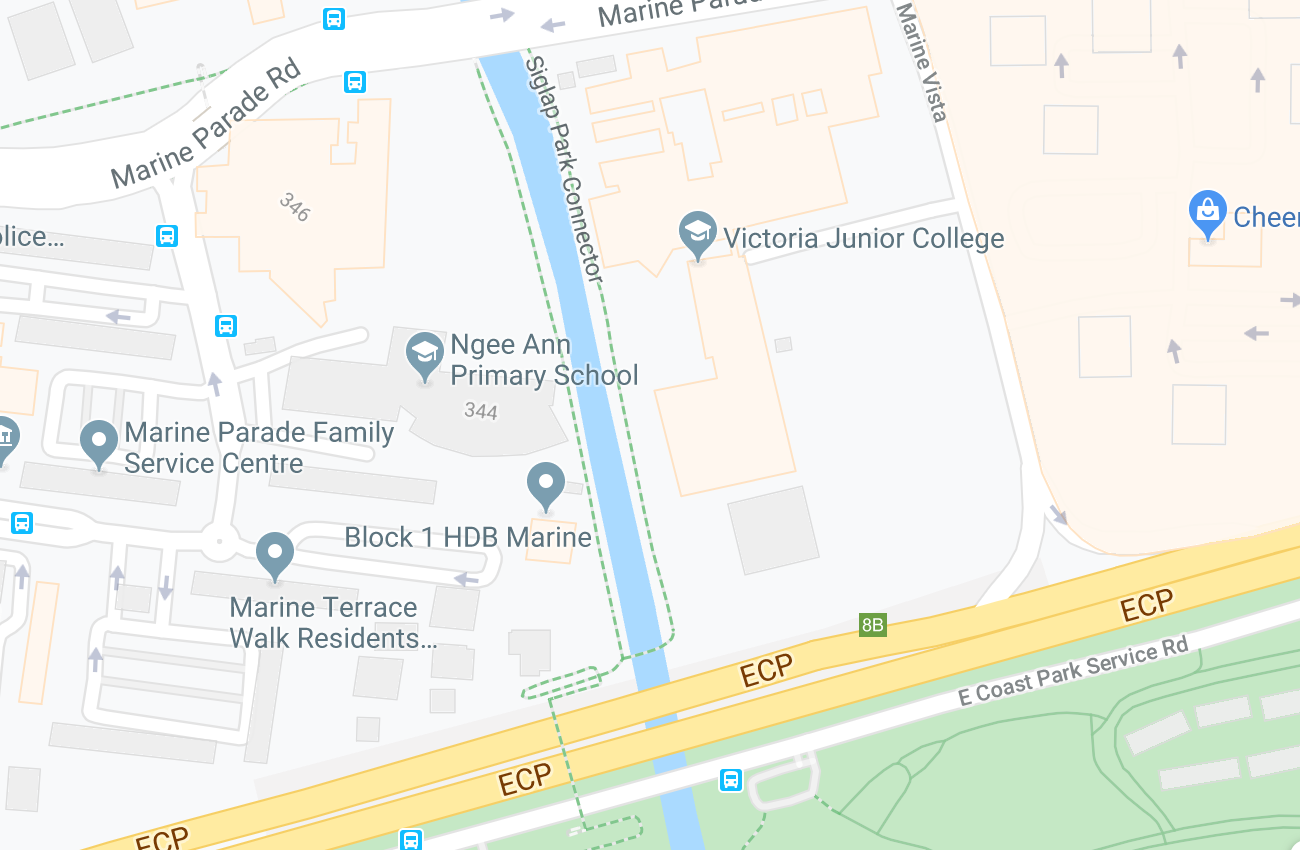 Inflow of seawater during high tide
Hanafi saw the canal at around 1:35pm yesterday (Oct. 27), when there was a high spring tide of 2.9m.
Spring tides occur during a full moon or a new moon, when the sun and moon line up. During this time, the tides will be extra high (and low) due to the gravitational effect of the moon.
When heavy rain coincides with such high tides, coastal areas may be prone to flash floods as rain and sea water overflow from drains and canals.
The green tinge can be attributed to marine plants such as phytoplanktons present in the seawater.
An abundance of seagrasses can be spotted in the canal during low tides.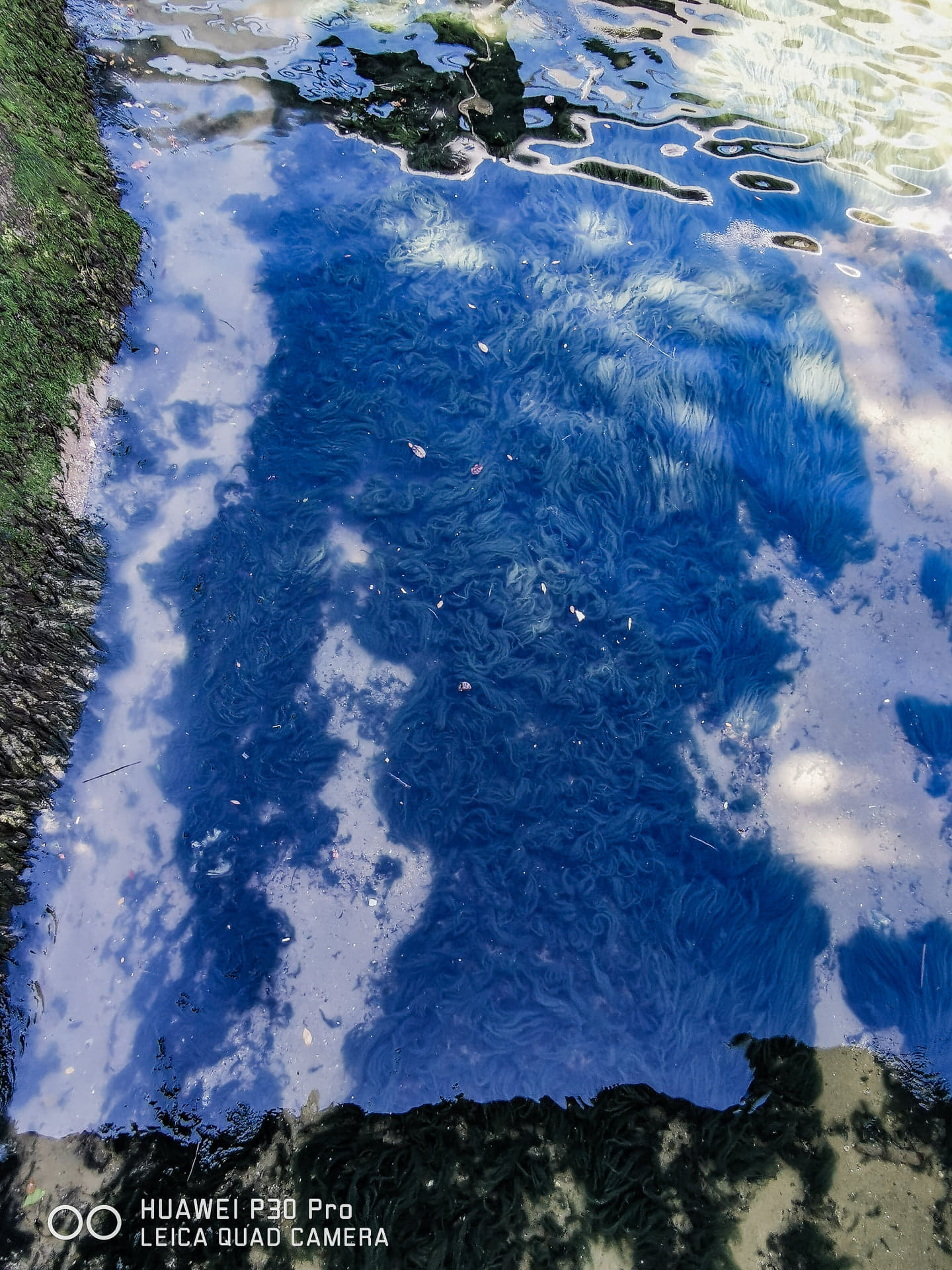 Here's another shot of the canal, which shows the clear green water: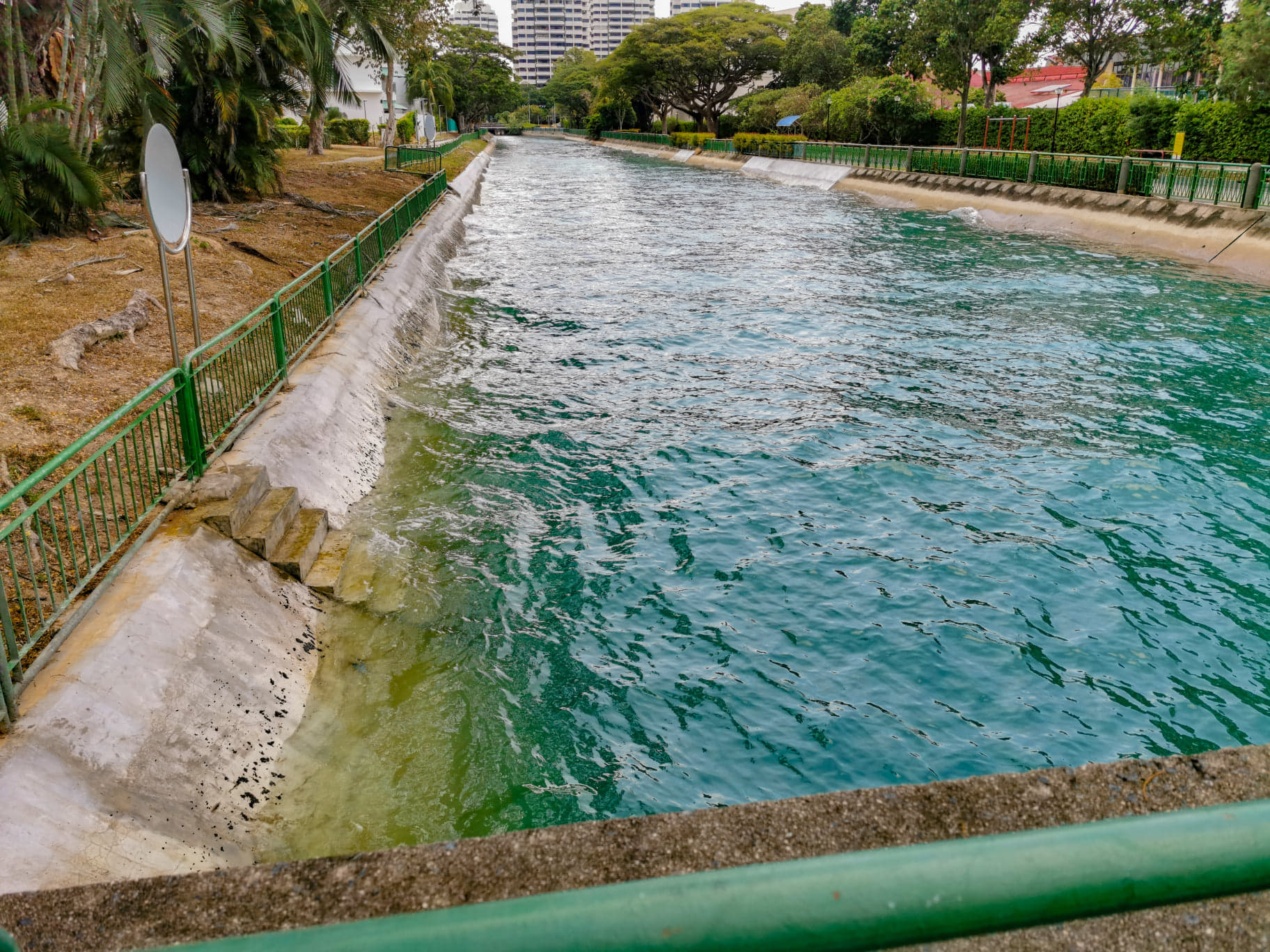 Earlier this year in January, Hanafi had also captured a similar sight when the tide hit 3.2-metre high.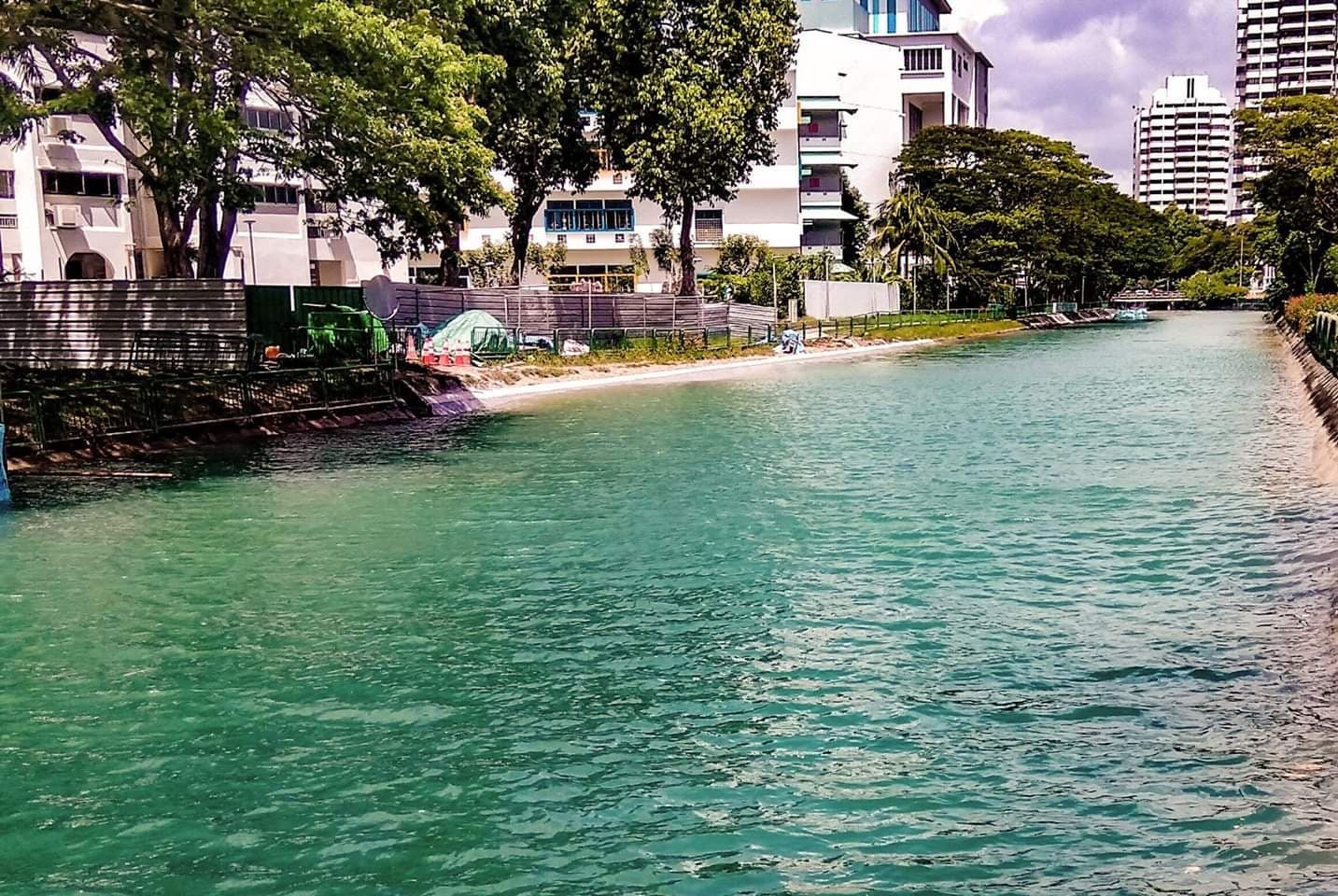 Chio.
Top photo collage from Fazrin N Hanafi's photos
Thanks to people like these who helped keep our coastline clean:
Content that keeps Mothership.sg going
---
❌?
Are young Singaporeans really lazy and apathetic?
??️
Do you agree that FOMO really isn't a thing?
??
Do yourself a favour and have a quickie please.
?✈️
Hell is an actual place on earth, and it's only a flight away.
If you like what you read, follow us on Facebook, Instagram, Twitter and Telegram to get the latest updates.