Traditionally hand-brewing soy sauce in vats is a dying craft, and Ken Koh wants to save it.
Koh, a third-generation artisan soy sauce maker created a Kickstarter campaign to raise funds for his family-owned Nanyang Sauce business.
In return for the monetary support given by his campaign backers, he offers what he calls - "perhaps the most precious salt in the world".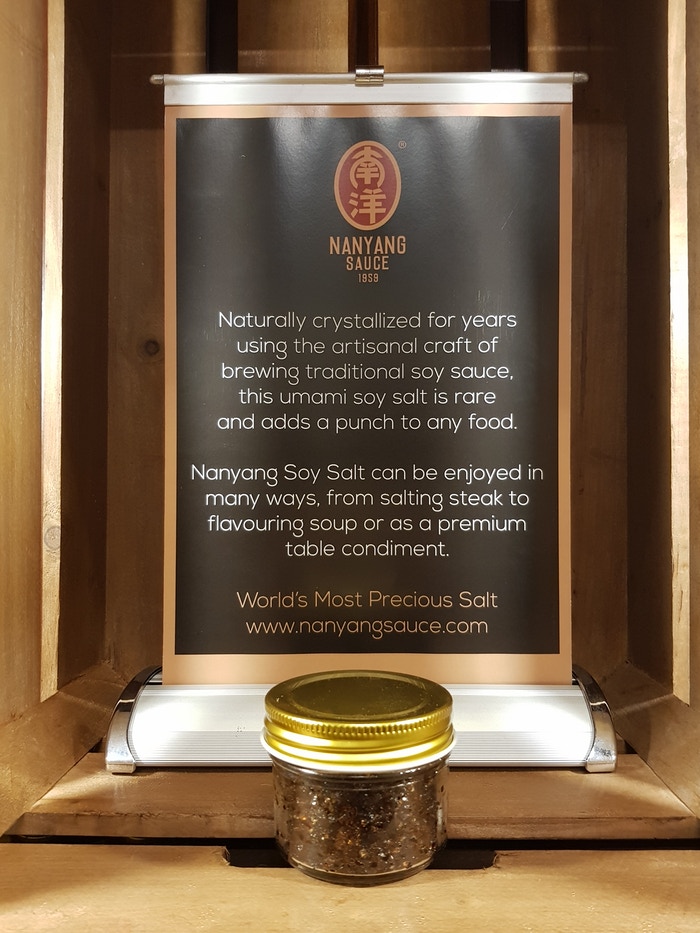 If this isn't atas enough for you, they also have a special gift set for sale.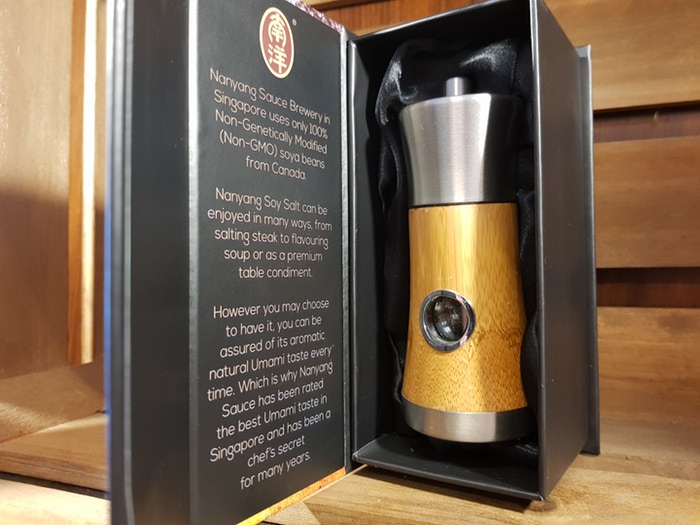 The exclusive gift set comes with a ceramic salt grinder packaged in wood casing.
Nice.
Precious soy salt
The "most precious salt in the world" is actually crystallised soy salt that has been aged for more than 10 years.
This rare salt is found in small quantities at the bottom of the clay vats used to brew Koh's family's soy sauce, and is extremely valuable in the gourmet market.
Koh's Nanyang Soy Salt was picked up by foreign media, and will be featured on Canadian Broadcasting Corporation's documentary series called "The Nature of Things".
Due to the low quantity available, only 500 bottles of it will be sold as limited edition gifts in Koh's Kickstarter campaign, from S$58 per bottle.
The "umami-laden" salt apparently goes best with steak, but it also works well with other unusual combinations such as ice cream.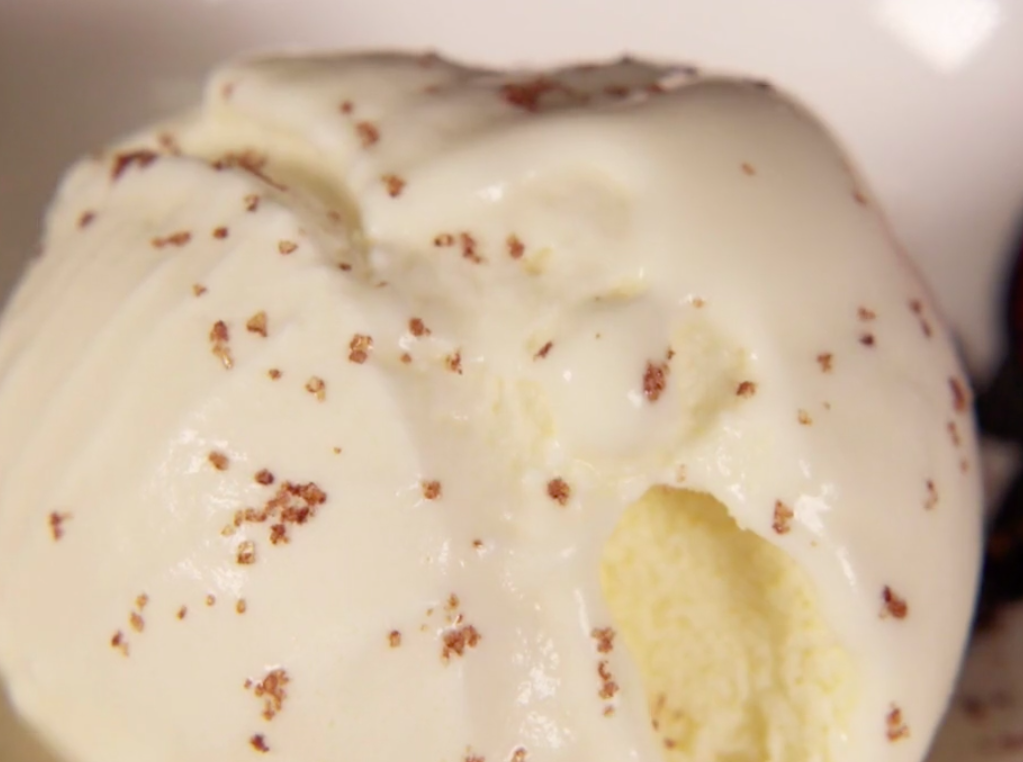 Raising funds to buy much-needed equipment
As the third-generation successor of Nanyang Sauce, Koh looked into expanding production and sought to raise funds on Kickstarter, to buy equipment needed for capping and bottling their soy sauce products.
As you can see from this video, that's a lot of work.
The entire process is currently still being done by hand.
According to Koh, they will continue to craft their soy sauce with the same methods as before, so that the flavours and quality are not compromised at all.
Ever since the Kickstarter campaign started on June 24, it has raised over S$60,000, more than six times of their original goal.
The story of Nanyang Sauce
Nanyang Sauce's soy sauce story dates back to 1942, when his grandfather, Tan Tiong How, arrived in Singapore from China in search of a better life, eventually finding work as a coolie.
Tan began fermenting his own soy sauce using his grandmother's recipe to add flavour to the plain porridge he ate everyday.
The sauce gained popularity among friends he shared it with, as the nostalgic taste reminded them of home.
Tan began to sell bottles of his homemade soy sauce by cycling door-to-door from 1951, and finally opened Nanyang Sauce Factory in 1959.
The same recipe and traditional brewing method has been kept by Koh's family since the start of the business, using the same clay vats to age and ferment the soybeans under the sun.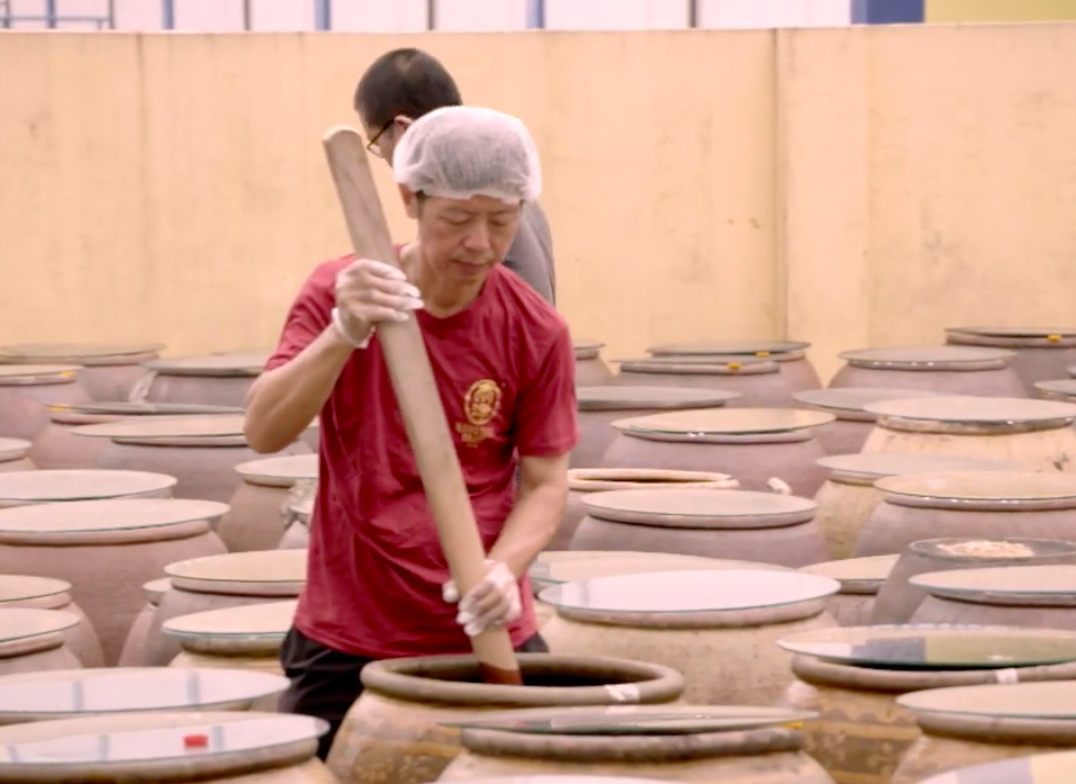 Koh's mother, Tan Poh Choo took over her father's business and made the decision to continue making their artisan soy sauce the traditional way.
We could have used cheaper and faster chemical hydrolysed ways of making soya sauce, but we don't want to do so as we do not short change our customers. We believe in continuing to make traditional soya sauce for our customers and their loved ones!
Not limited to soy sauce
Over the decades, Nanyang sauce has expanded to crafting not just soy sauce but also chicken rice chilli paste, kaya, mee sua (vermicelli) and many other handmade products.
Of course, their specialty is still their artisan soy sauce, including a 12-month aged version soy sauce priced at S$28 per bottle, S$10 more than their regular soy sauce.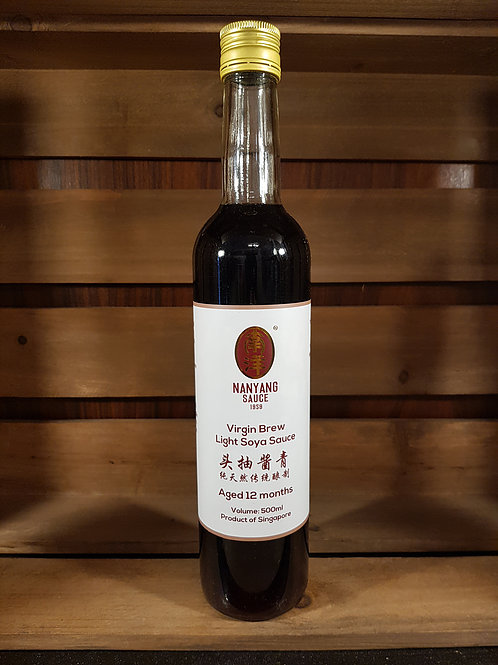 Unfortunately, their sauces aren't available in regular supermarkets.
However, besides their own sauce boutique, their products can be found across the island from their distributors' stores.
Online home delivery from their website is also an option, with free delivery for purchases above S$50.
Cover photo via Nanyang Sauce
If you like what you read, follow us on Facebook, Instagram, Twitter and Telegram to get the latest updates.