A pineapple seller in China has managed to boost his business after literally turning his head into a pineapple.
Talk about "ong lai", indeed.
Selling pineapples for six years
According to Tencent News, the pineapple seller, whose name is Su Chang Feng, sells the fruits by the roadside in Nanning, the capital of Guangxi Zhuang Autonomous Region in China.
He has been selling pineapples for more than six years.
It was only recently that he got his unique haircut, when his hairstylist recommended it to him.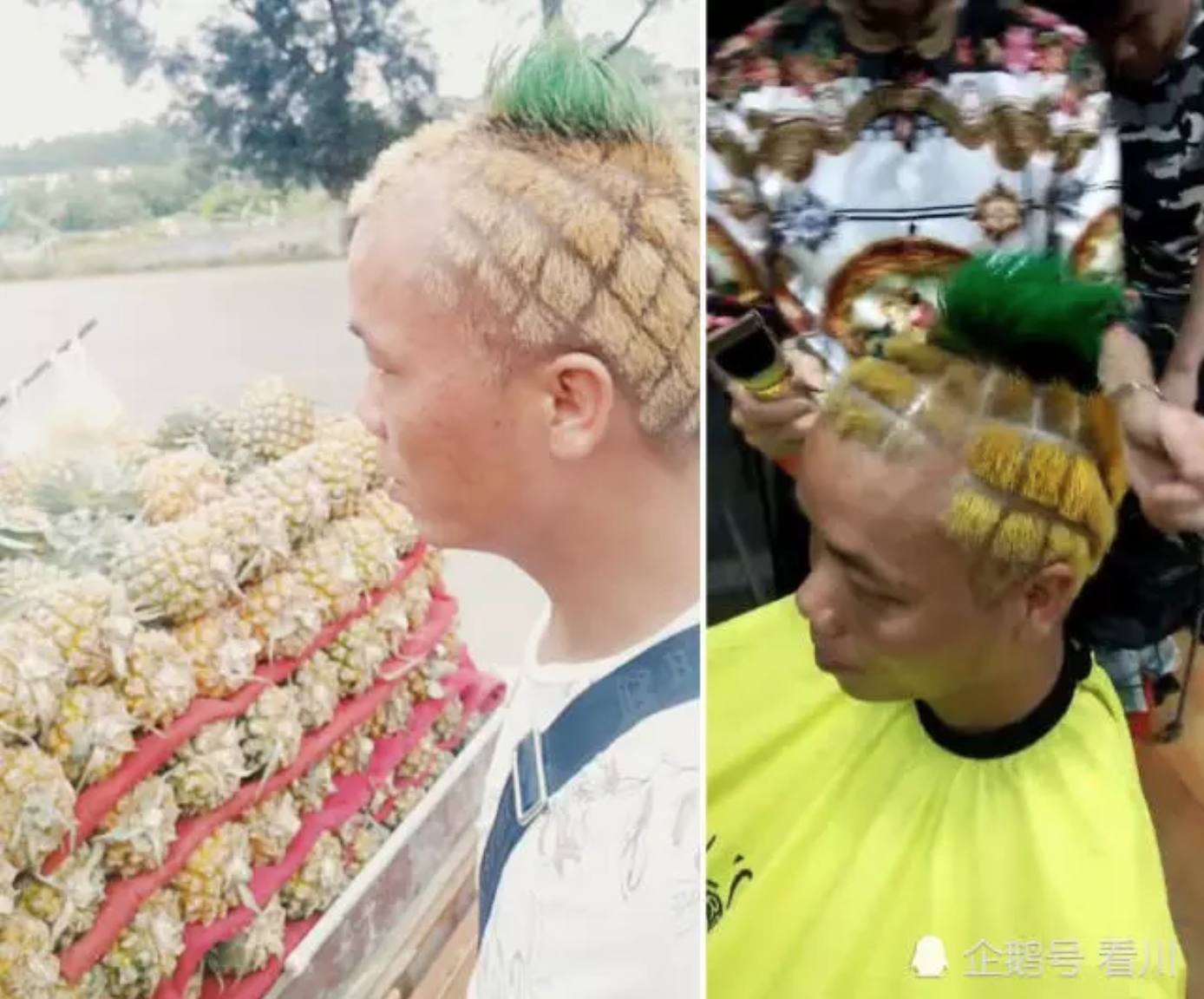 Unsurprisingly, he turned heads with his new hairstyle, which is a carbon copy of the fruits he is selling.
Sales improved with his haircut
Since his change of style, his business has boomed.
He now manages to sell 150kg to 200kg of pineapples on average each day, Tencent News reported.
When it comes to special occasions such as public holidays, he can even sell nearly 500kg worth of pineapples.
Su sells pineapples that are grown both locally and in other provinces.
He charges RMB10 (S$1.98) for three pineapples.
This is very affordable, considering how he even helps his customers cut the skin off.
Su also told Tencent News he has to maintain his hairstyle often at the barber's as his hair grows out quite fast.
But seeing how he sells more pineapples now thanks to his "pineapple head", guess the upkeep is worth it.
Top image via Penguins user Kan Chuan
If you like what you read, follow us on Facebook, Instagram, Twitter and Telegram to get the latest updates.