4-day itinerary in Nagano, Japan for millennials who want more than shopping & eating
Cause I'm a ninja, nin-ninja.
Eileen Lee |
July 4, 04:42 pm
Having lived in Japan for almost five years (good times), I spent most of my breaks visiting various parts of the country.
Truth be told – when I was given this mission to experience Nagano, I thought it would just be yet another on the list of Japanese cities that I have visited.
Little did I know, this city known for snow monkeys would actually allow me to experience Japan in a whole new way.
DAY 1
1. Progressive temple in Japan that does not discriminate against women
Zenkō-ji temple (善光寺) is one of the oldest and most important temples in Japan. To the Japanese people, it is one of those places they have to visit at least once in their lifetime.
Founded in the seventh century, the innermost chamber of the main hall enshrines the principal buddha sculpture, "Ikko Sanzon Amida Nyorai".
It is considered to be so sacred that the sculpture has to be hidden from public view at all times.
"Key to paradise"
We walked through a pitch-black underground tunnel (お戒壇巡り) where we had to feel our way along the wall and touch the key below the principal buddha sculpture.
According to the temple's belief, if you can find the "key", you will be blessed by it and your pathway to paradise will be secured. We managed to find the key after our way through the entire tunnel.
Hint: Keep your hand at your waist level, don't let go of your hand throughout the entire walk. (Thank me when you're in paradise next time ;-))
Zenko-ji is extremely popular among Japanese women as it is one of the first places of worship in Japan that carry statues of women.
With a long history of non-discrimination towards women, both women and men from all faiths and creed are equally welcomed to visit the temple.
There's also a Gokaicho festival once every six years, where the replica of the principal buddha sculpture will be displayed for the public's worship. The next festival will be held in April and May, 2021.
Price to enter the tatami section the main hall, the tunnel, and history museum: 500 yen (around SGD6.30)
Address: Motoyoshicho-491, Nagano, Nagano Prefecture 380-0851
How to get there: Take a bus from the JR Nagano station to Zenkoji Daimon.
2. Sake testing for both alcoholic and non alcohol drinkers 
Just a five-minute stroll down the street from Zenkoji temple, we stopped by Nishinomon Yoshinoya Sake Brewery for a Sake-testing experience.
This place is a must-visit for Sake lovers! You will find yourself a wide selection of Sake brewed and available exclusively in Nagano.
Pardon me — I'm no sake connoisseur, but amongst the many Sake that we tasted,this Nishinomon-junmai-daiginjo sake 50% seihaku (西之門純米大吟醸 50% 精白) stood out to me the most.
Unlike the rest, the texture of this Sake was smooth and silky. Pleasantly surprised!
Of course the Singaporean in me had to buy a bottle back home. One cup where got enough?

Fret not if you are not into alcohol.
Nishinomon also offers non-alcoholic Sake for tasting. This series of Sake has a stronger rice and fruity flavour to it.
Extremely easy to drink and a refreshingly new experience for someone like me, who had only tried alcoholic Sake up till then.
The friendly and patient brewery staff answered all our burning questions about Sake. They even gave us more tips and insights into Nagano. 
Nishinomon Yoshinoya
Operating hours: 8:30am to 5:30pm, open all year round
Address:941 Nishimon-cho, Zenkoji, Nagano City, Nagano 380-0857
Nishinomon also owns a restaurant, "Sakura", which is located right next to the Sake brewery. You can purchase a Sake from the brewery to drink during your meal in the restaurant. 
DAY 2
1. Trekking with a 71 year old who was fitter than anyone of us
We visited Tokagushi and trekked up to the various Tokagushi shrines (戸隠神社).
We went on the Five shrines walk, which was one of the suggested routes (you can opt for other routes like the Lake walk or Pilgrim's path).
As someone who sweats from the journey between my bathroom and living room back in Singapore, I have one word to describe the trek — shiok.
Thanks to the amazing 14 degree celsius weather, the entire two-and-a-half hour trek felt easier than it should be, especially when we were constantly greeted by scenic views throughout this trail filled with lushness and tranquility.
Our guide was Mr Kazuo, a 71-year-old seasoned hiker and bird-watcher. To our awe, he could easily identify the bird species just by hearing their chirp! #respect
Address: Togakushi, Nagano, Nagano Prefecture 381- 4101
How to get there: Purchase the bus tickets from the ticketing machine at the Alpico bus ticket office opposite the JR Nagano station.

You will have to take the bus from Nagano and alight at Togakushi-Okusha-Iriguchi. It takes around 75 minutes.
2. Home to the legendary ninjas
After the hike, we headed to the Togakushi Folk Museum.
In ancient Japan, Togakushi was considered to be a place of great mystery, because it's located on a highland, surrounded by mountains.
Hidden from the rest of Japan, it's no wonder why it was also once home to numerous legendary ninjas, who carried out secret missions in feudal Japan.
The museum has a wide exhibit of weapons, costumes and photographs of ninjas, as well as their way of life. Cool.
Here are some shuriken (throwing stars) the ninjas used on their missions.
Try spotting one of these ninjas while you're exploring the museum.
2.1 Trick mansion and maze
The highlight of this museum is definitely the trick mansion where we had to go through the maze by thinking and acting like a ninja. Or did we?!
The diagonal room was absolutely mind boggling. We took a while to walk from one end of the room to the other. We were basically sliding down every step we took. Look at the guy hiding in the corner, mocking us for being such amateurs.
We could not take a lot of photos as that would spoil the game. Mind you, it's not as easy as you think.
After completing the trick mansion, we somehow ended up in ninja jail.
With our dreams to be the next Hokage (strongest ninja) dashed, we tried out the mini Shuriken throwing game.
Expectation:
Reality:
Nooooooooope.
Despite multiple tries (each of us was given seven shurikens), I only managed to hit the target once. The Ninja sensei took pity on me and gave me a hand fan for the effort :')
Togakushi Folk Museum
Operating hours: 9am to 5pm
Price: Adult – 600 yen (around SGD$7), Children – 400yen (around SGD$5)
Address: 3688-12, Togakushi, Nagano City
3. Amazing handmade Soba 
Not too far from the museum was a traditional Soba restaurant named "Yamaguchiya" that serves authentic handmade Togakushi Soba. They are served with ingredients that are only available in the area.
The Ninja Soba set also comes with their secret walnut sauce. It goes surprisingly well with the Soba!
If you're always hungry like me, you can also have a Soba pudding at 350 yen (around SGD$4.40).
Togakushi Soba, Yamaguchiya
Operating hours: 8:30am to 5pm
Address: 3423 Togakushi Nagano city, Nagano
Contact: (+81)26-254-2351
Email: [email protected]
4. Making our own kaleidoscopes

We went back to Zenko-ji, to a handicraft workshop called Galerie Ren (ギャルリ蓮), where we got to craft our own kaleidoscopes.
Just check out the plethora of beads and dried flowers we could choose from! Can you spot the bowl of dried chili padi?
The kaleidoscope-making experience takes around one hour and there will be an instructor around to guide you through the process. Just don't be too kiasu and put in everything because you will need some space for the materials to move in the tube, to create that psychedelic effect.
Galerie Ren
Operating hours: 10:00 to 17:00
Closed on: Tuesdays
Price: 2,160 yen (around SGD27.30)
Address: 465 Motoyoshicho | Zenko-ji Temple Byakurembo, Nagano 380-0851, Nagano Prefecture
E-mail: [email protected] (reservation required)
Here's a preview of our masterpiece:


Trippy. 
5. English-speaking and quaint guesthouse 
Before dinner, we checked into Guesthouse Raicho.
There's a shared kitchen that is well-equipped for guests to cook their own meals. Staff from the guesthouse also prepare rice, cereal and bread for guests every morning. Thoughtful.
Free private onsen for guests. Simply write your name next to the time indicated to reserve a slot.
The owner of the guesthouse also speaks fluent English, which made our entire stay really smooth. The guesthouse does not have many rooms, hence it's usually quiet and peaceful without large crowds.
Guesthouse Raicho
Check in: 3pm
Check out: 10am
Address: 4306 Azumi, Matsumoto, Nagano 390-1520, Japan
Reservation: https://ghraicho.com/reservationbeds24/
6. Taking the glam in glamping to another level 
Here comes my favourite part of this trip: Dining under the stars at Norikura Star and Moon Restaurant. The experience was out of this world and I highly recommend everyone to try it!!!!

Sukiyaki with premium shinshu beef. It literally melted in our mouths. It was freezing at 3°C, but the food kept us warm.
There's also free flow of drinks (alcohol included), but you might want to remain sober to enjoy stargazing afterwards.
Here's the menu: http://shinshu.miraidukuri.jp/program/alpsev/pdf/menu_eng.pdf

A friendly concierge was assigned to our table to assist us throughout our entire meal. Impeccable Japanese service.
After dinner, we were ushered out of the tent for my first ever stargazing experience, where we marveled at the jaw-dropping beauty of nature.
You've got to experience this yourself — it's as magical as it can get.
Tip: Bring enough warm clothing because it can get reaaaaaally cold.
Norikura Star and Moon Restaurant
Operating hours: 6pm – 12am (open: 6:30pm)
Availability: 20 May – 31 October
Price: 25,000 yen per person (around SGD318.30)
Reservation is required, at least a few days in advance: https://shinshu-mirai.resv.jp/reserve/calendar.php?x=1560139563
DAY 3
1. No wildlings spotted beyond these walls

We started off our day by going up to the Norikura Highlands (乗鞍高原) to see the snow walls (10-meters high).
Many Japanese like visiting Norikura Kogen to ski and hike, escaping the heat in the Summer. You may be surprised to know that foreign tourists are NOT a common sight here.
How to get there:
From April 27 – June 30, you can take the ALPICO Norikura Dake Alpine Snow Wall Bus (Haruyama Bus) from Norikura Kogen tourist information centre that only goes to Kuraigahara Sanso station.
Price: 2,500 yen (around SGD31.50) (adult) and 1,250 yen (around SGD15.80) (child)
For those who want to see the sunrise, you can consider taking the Norikura Dake Sunrise Viewing Bus between July 13 – September 16, to the highest bus terminal (2720m) in Japan.
*Private cars are not allowed to drive up the mountains. Take a bus instead.
For more information about the bus schedule: https://www.alpico.co.jp/en/timetable/norikura/r-norikura-dake-alpine-snow-wall-bus/
2. Tranquil trekking trails along Kamikochi
We made our way to Kamikochi where we started trekking from Taisho (大正池) > Mt Yake-dake 焼岳 > Kappa Bashi 河童橋.
It was relatively easy to trek here at Kamikochi thanks to the well-defined paths and pleasant weather.
The Kappa bridge is a well-known spot in Kamikochi. According to Japanese folklore, the Kappa is a creature that inhabits the rivers in Japan.
The souvenir shops around the bridge sell Kappa-related merchandise and snacks.
Here's how to get to Kamikochi.
3. 'Atas' hotel overlooking the mountains
Our final accommodation for this trip was at Kamikochi Lemeiesta Hotel (上高地ルミエスタホテル).
Price: From 34,000yen per night, including breakfast and dinner (around SGD427.90)
Reservations: https://www.japanican.com/en/hotel/detail/5204002/
DAY 4 – LAST DAY
1. Embrace your inner weeb by cosplaying as a samurai in Matsumoto
You can visit Matsumoto castle, and roam around the streets of Matsumoto in full samurai outfit with your very own sword and experience the excitement of slashing your "enemies" (not the snakes around you, sorry) like a true blue samurai, regardless of your gender.
Prices start from 5,000 yen (around SGD63).
If you are not so much into samurai, you can choose to don a Kimono to roam the streets and visit the Matsumoto Castle. Prices for this start from 4,000 yen (around SGD50). It's ok if you and your travel buddies are keen on having different experiences – both experiences are just located right next to each other.
However, do note that both samurai and kimono experience are strictly by appointment only, so be sure to make your reservations.
Samurai experience: Kenyu
Kimono rental: Hanakomichi
Matsumoto castle is one of the few Japanese castles that has managed to preserve its original outlook and structure from 1595.
This six-storey castle is recognised as one of the national treasures of Japan. Stunning, indeed.
Opening hours: 8:30am – 5pm (last admission at 4:30pm)
How to get there: https://www.alpico.co.jp/en/guide/matsumoto/g-national-treasure-matsumoto-castle/
2.Lunch at Sakuraya
After an exciting morning, we settled down at Sakuraya, an unagi (grilled eel) specialty store located just a stone's throw away from Matsumoto Castle for lunch.
Always love me a good unagi don, especially Hitsumabushi, a Nagoya-style unagi don.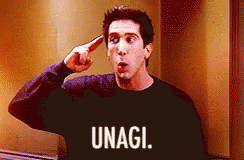 If you wish to try something special, you could go for the sticky rice with unagi fillings.
Address: 4-9-1 Ote, Matsumoto 390-0874 Nagano Prefecture
Time to go home
Sadly, our trip came to an end on day four. We took the bus from Matsumoto bus terminal to Shinjuku bus terminal to board our plane from Tokyo.
You can check out the bus schedule here.
The three-hour bus ride was went by quickly as we snoozed away in our comfortable seats.
For the ones who can't sleep on buses, WiFi and charging ports are available for unlimited usage. Netflix away! (P/S: You don't need to know but I watched an episode of the latest Terrace House before falling asleep.)
In all honesty, this trip made me realise that's so much more about Japan that I had actually never seen — every corner's truly a surprise.
BRB, planning my next trip to Japan (apply more leave!!!!).
All images by Eileen Lee unless otherwise stated
---
This adventure was made possible by ALPICO GROUP.
If you like what you read, follow us on Facebook, Instagram, Twitter and Telegram to get the latest updates.