Robots have hit the streets of Singapore.
If your mind immediately conjures more menacing imagery along the lines of Terminator, don't worry.
These robots are actually cleaning robots which do not actually look threatening.
Robots with personalities
Produced by LionsBot International, 300 of these autonomous robots will be progressively deployed from July 17, 2019 onwards till March 2020.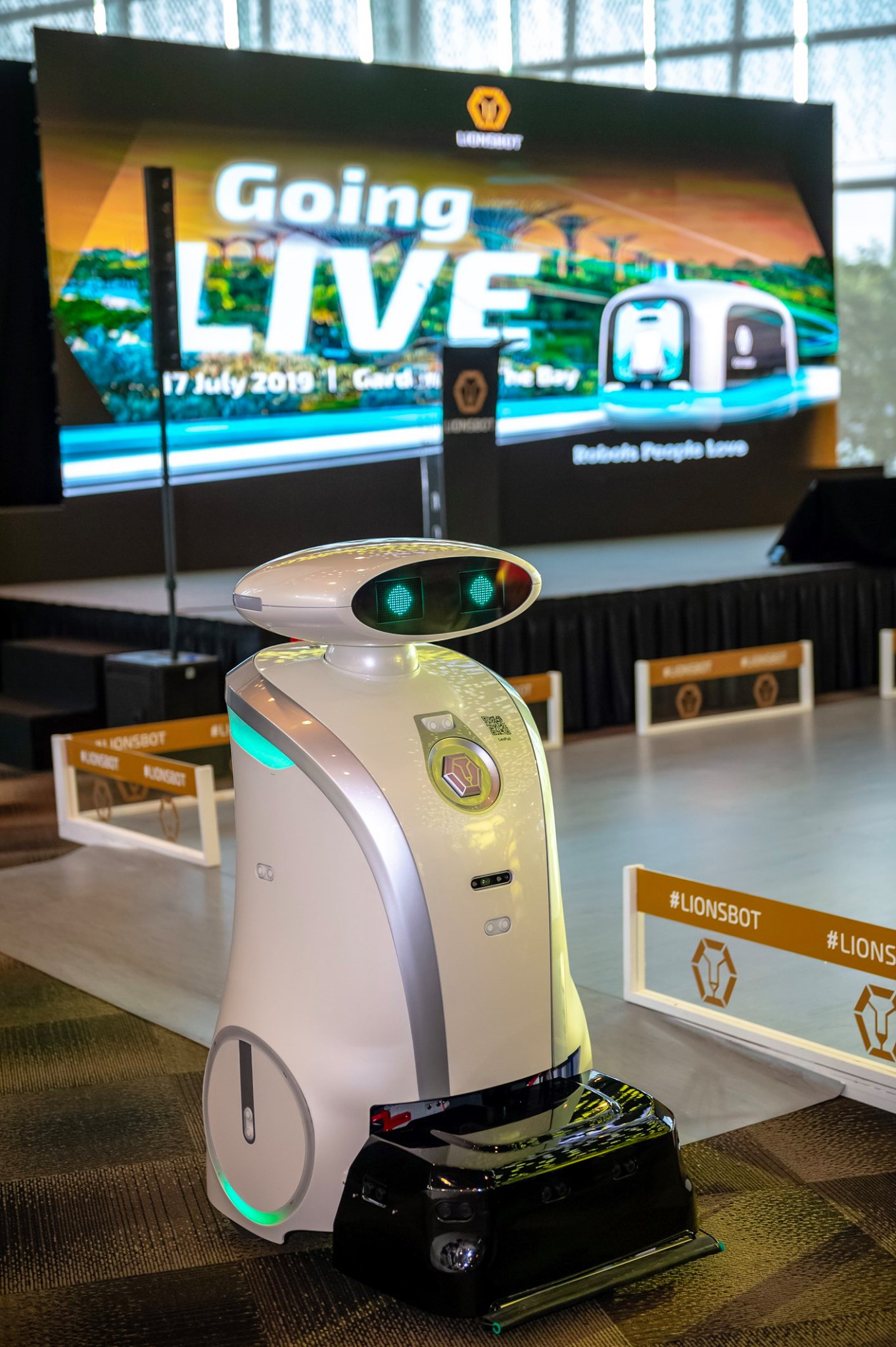 These robots are part of a special agreement between LionsBot and six cleaning partners.
These cleaning robots aren't just soulless AI shells—they reportedly can sing, rap, wink at passers-by and crack jokes.
The robots were designed to be engaging, and are apparently injected with "warm personalities", able to emote through expressive eyes and voices.
Here are a few examples of the admittedly rather cute faces the robots can make:
Sad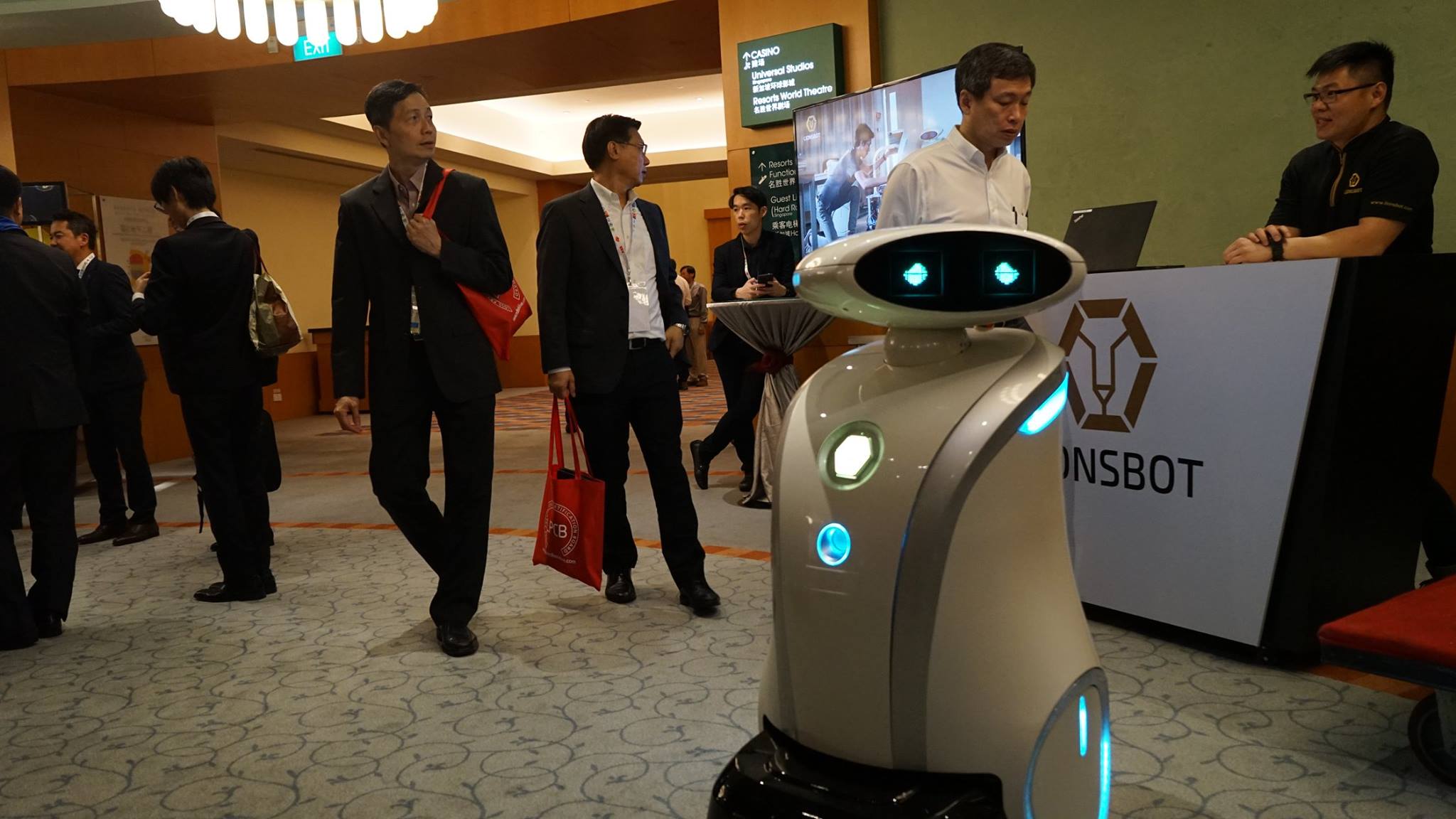 Happy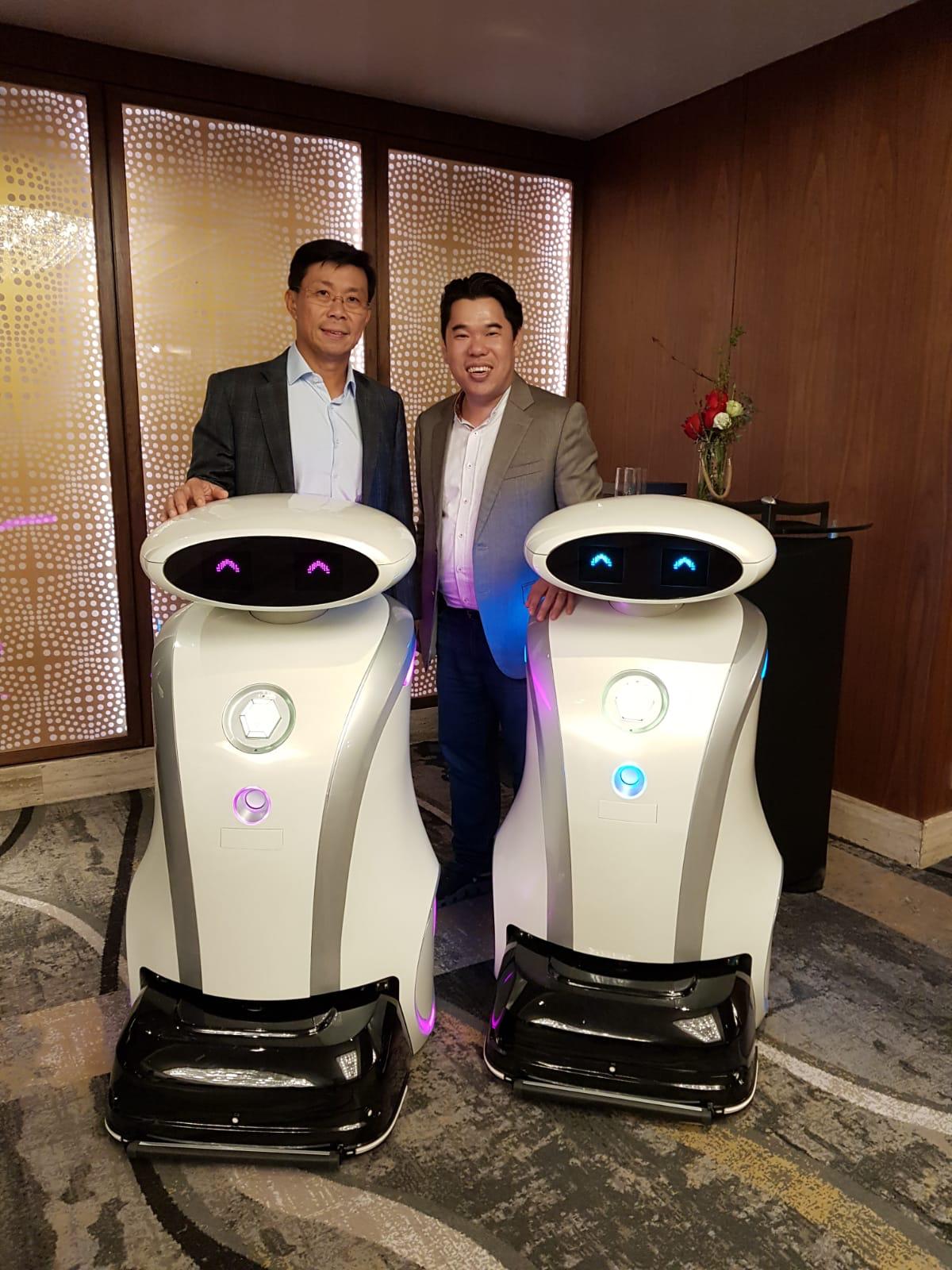 Here's one photo of the robot and LionsBot co-founder Mohan Rajesh Elara (to the right of the robot) with matching smiles.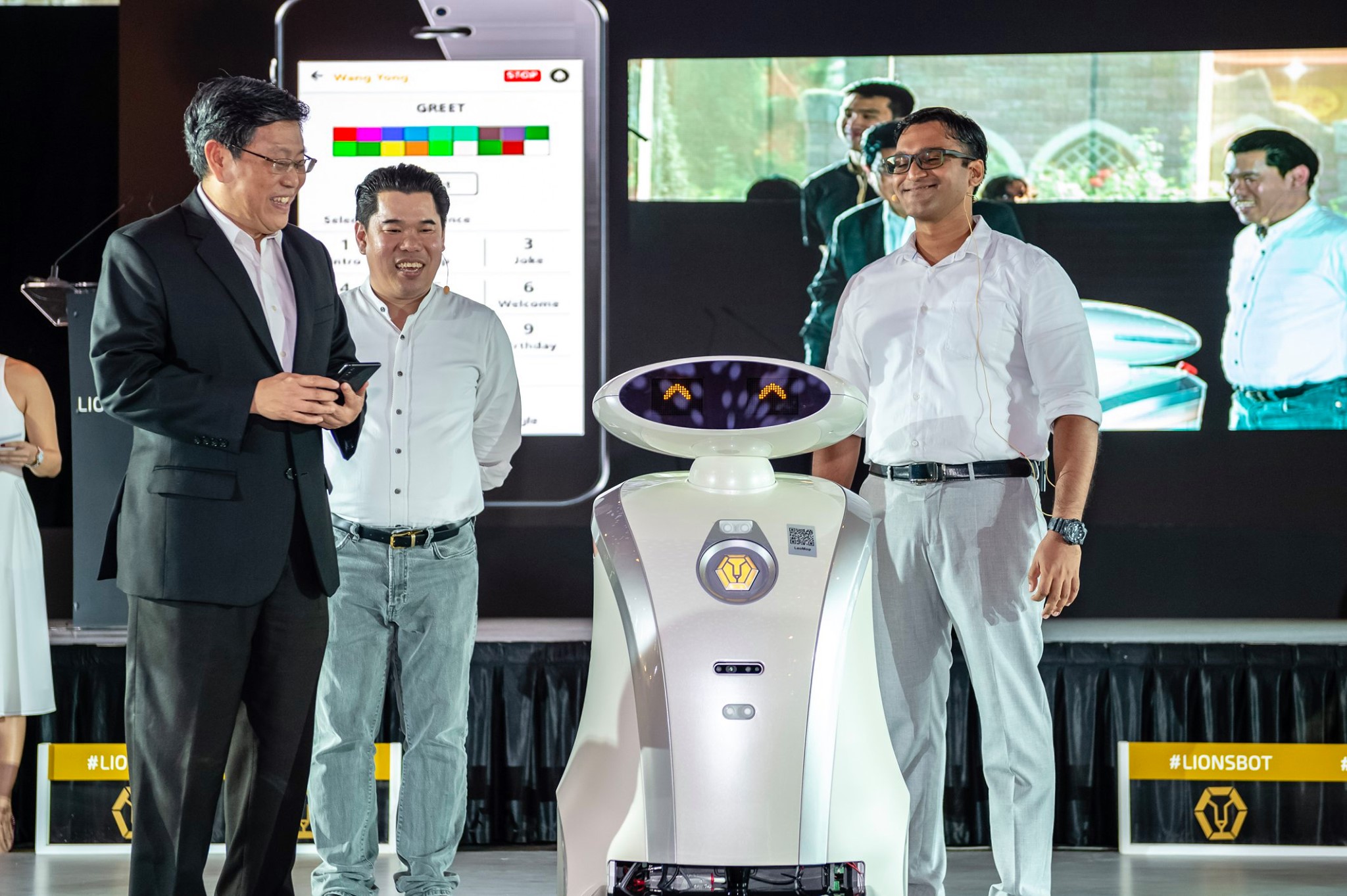 The robots can also communicate in Singapore's four official languages, and Singlish is in their vocabulary as well.
People can scan a QR code on the front of the robot to interact with it, such as asking simple questions like "What's your name?" or "What type of cleaning do you perform?"
Revolutionising the cleaning industry
LionsBot states that their robots, which can work indoors or outdoors, are able to save up to 70 per cent water compared to conventional cleaning methods, and are able to work as a team too.
The robots can coordinate and clean an area simultaneously without the need for programming.
According to LionsBot's website, the robots are easy to use as well—staff is able to select from several pre-set cleaning modes and control the robots via a mobile app.
Once their jobs are finished, the robots will automatically self-dock and auto-charge.
The robots apparently come in different shapes and sizes, with different models designed for various types of cleaning. There are currently 16 different robot models, categorised into four families.
Each family series has their own advantages, with some able to navigate in small tight spaces and other series designed for larger, open spaces such as shopping mall atriums.
The robots pictured previously are part of the LeoBot family, comprising four models with specific functions each like vacuuming, scrubbing, mopping and pulling.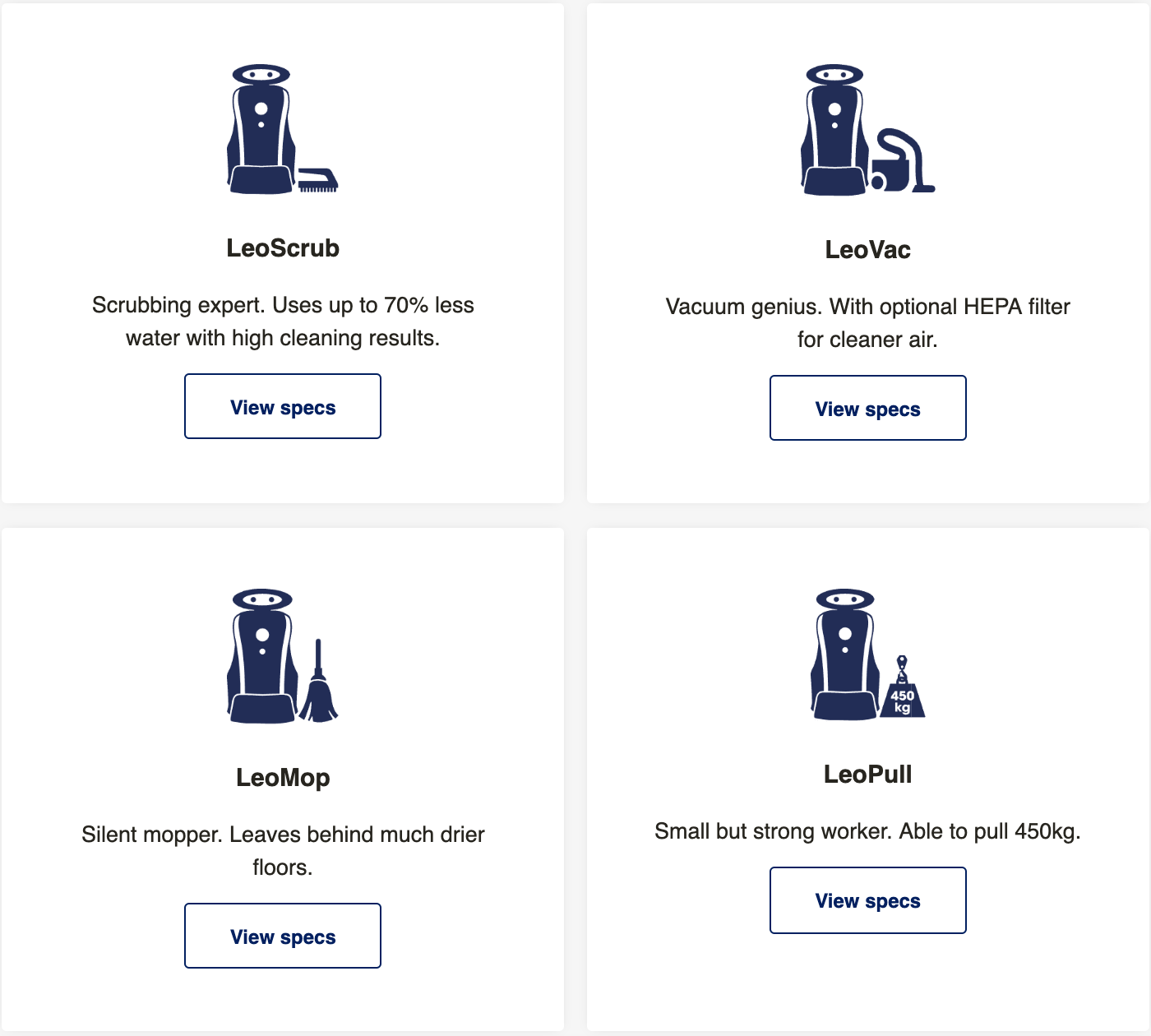 Helping cleaning workers, not replacing them
LionsBot is reportedly the first company to offer cleaning robots on a subscription basis.
Cleaning firms and business owners can rent any of the robots for S$1,350 to S$2,150 every month.
LionsBot clarified that the robots are not meant to displace current cleaning staff.
Instead, the machines can help to ease workload and allow them to take up higher positions such as supervising.
Top photo from LionsBot International Pte Ltd / FB
If you like what you read, follow us on Facebook, Instagram, Twitter and Telegram to get the latest updates.