Chained Dog Awareness in Singapore (CDAS) is a volunteer group aimed at raising awareness of the plight of chained dogs in Singapore.
On June 30, 2019, CDAS shared a particularly heartbreaking story on Facebook about one of their rescue dogs, Lorne.
Chained outdoors with no water, shelter or care
In their story, CDAS described the neglect Lorne faced at the hands of its owners, a father-daughter duo.
The group apparently first caught wind of Lorne in 2016 from a tip-off.
The dog was adopted by his owners, who live in East Coast's Opera Estate neighbourhood, 15 years ago.
Lorne was allegedly chained up in the backyard of a shophouse along the Siglap Park Connector.
And apparently, his chain was so short that he could only walk a few steps.
Fur had fallen off
CDAS claimed that the dog was denied basic necessities, such as clean drinking water and shelter from the sun and rain.
As a result of the continuous neglect—"exposed to the elements, and slowly ground down till he was only a little more than a piece of furniture"—Lorne's skin condition had deteriorated to an appalling state.
Large patches of fur had fallen off, and his skin was wrinkly and scaly, to the point that he was "hardly recognisable as a dog".
This was what Lorne looked like in 2016.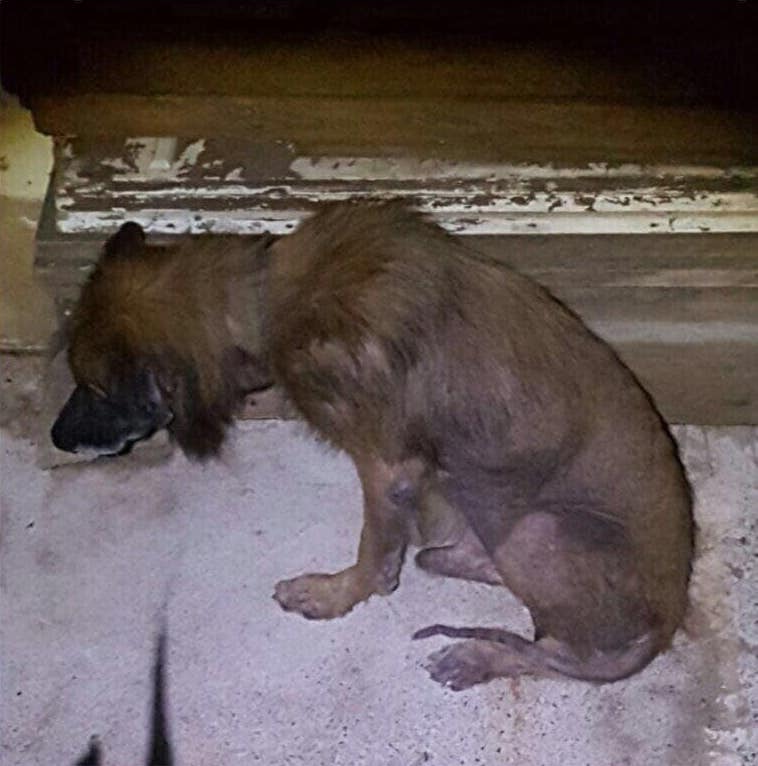 Aside from its terrible physical condition, CDAS added that Lorne had been under great mental duress as well.
The group said that Lorne lacked the proper exercise and mental stimulation he required, "alone in his walled prison" and "denied of social interaction".
Owners allegedly shouted at volunteers, refused to give up dog
In an attempt to alleviate Lorne's suffering, CDAS said they approached one of his owners, the daughter, to "respectfully persuade her to improve (Lorne's) living conditions".
However, the daughter defended her actions and said her dog was not a pet dog, but a guard dog instead.
The woman in turn allegedly targeted CDAS by accusing them of "wasting" their time helping animals when humans deserved it more, and proceeded to call the police on them for harassment.
According to CDAS' Facebook post, she apparently yelled:
"If you people are so free, try helping the humans. Many humans deserve more help than dogs."
Dog supposedly unchained for short period, and then chained again
CDAS then took to social media, news media and letters of appeal to ministers to share Lorne's plight.
The group also said they gathered evidence to present to the now-defunct Agri-Food and Veterinary Authority (AVA)—presently known as the Animal and Veterinary Service (AVS) under the National Parks Board (NParks).
Following this episode, Lorne's owners supposedly unchained him for a short period of time.
However, the dog was subsequently either chained up, or locked inside a rusty cage for extended periods of time, according to CDAS' informants.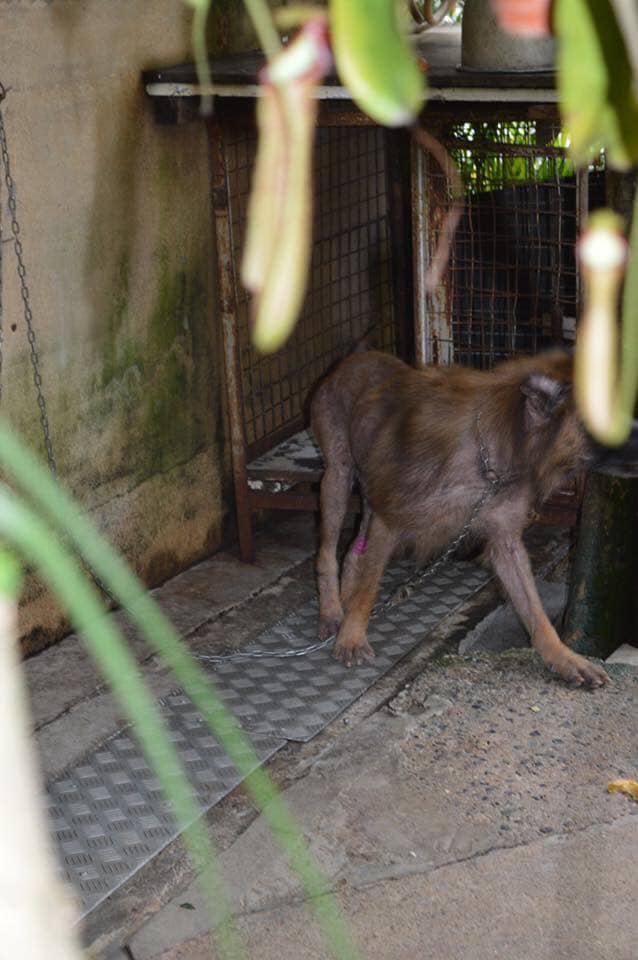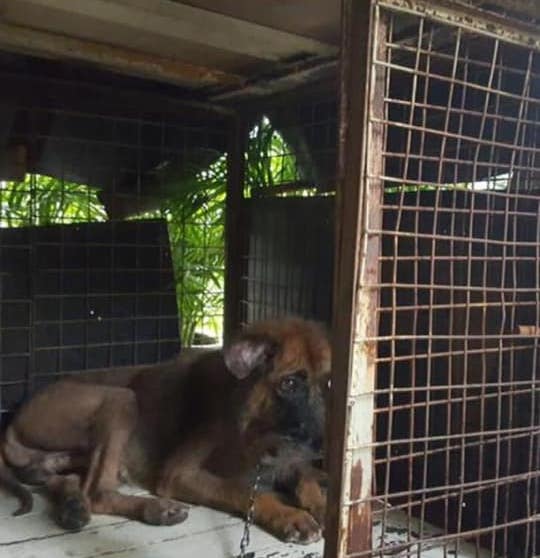 In October 2018, CDAS attempted rescuing Lorne again, by asking his owners via AVA if they were willing to give him up. They said they received a flat 'no' in response.
CDAS had also offered the owners soft bedding to hopefully make Lorne's living situation a tad bit more comfortable, but apparently, was rejected.
Believed to have been abandoned
In late June 2019, a lady found Lorne wandering Elite Terrace Park in East Coast late at night and took him home.
CDAS found out and managed to get in touch with the lady, and dropped by to visit the dog.
At the time, Lorne was so weak that "he could hardly walk" and "did not even react to the houseflies swarming round his nose".
Due to his severely weakened state, the group believed that Lorne was abandoned, since it is likely he was too weak to have been able to escape the backyard on his own.
This was what he looked like when rescued.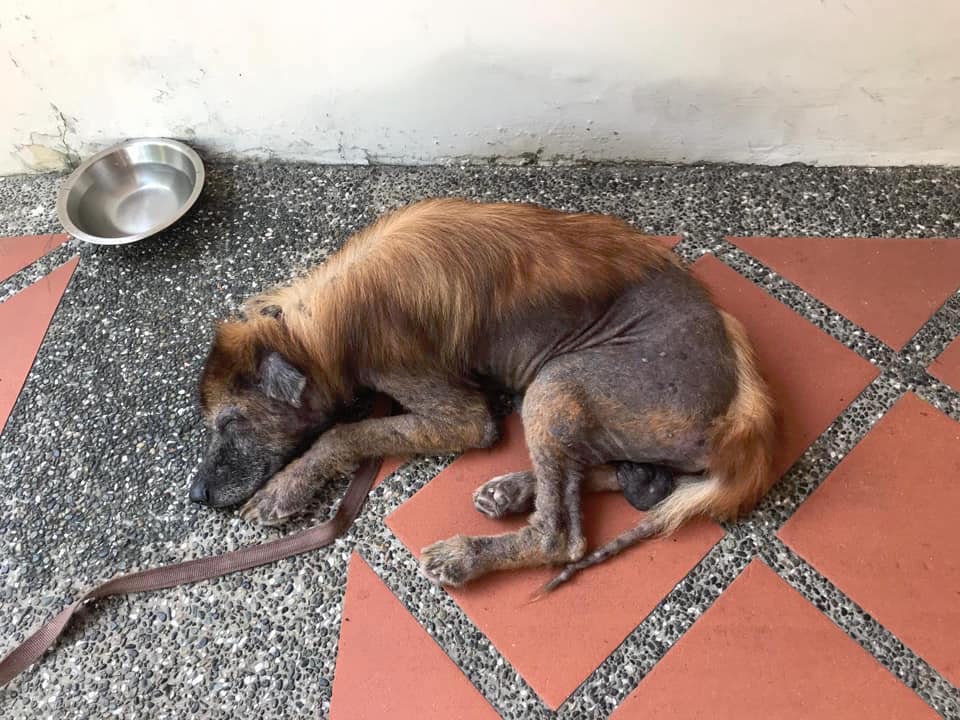 And this is the extent of his skin problem.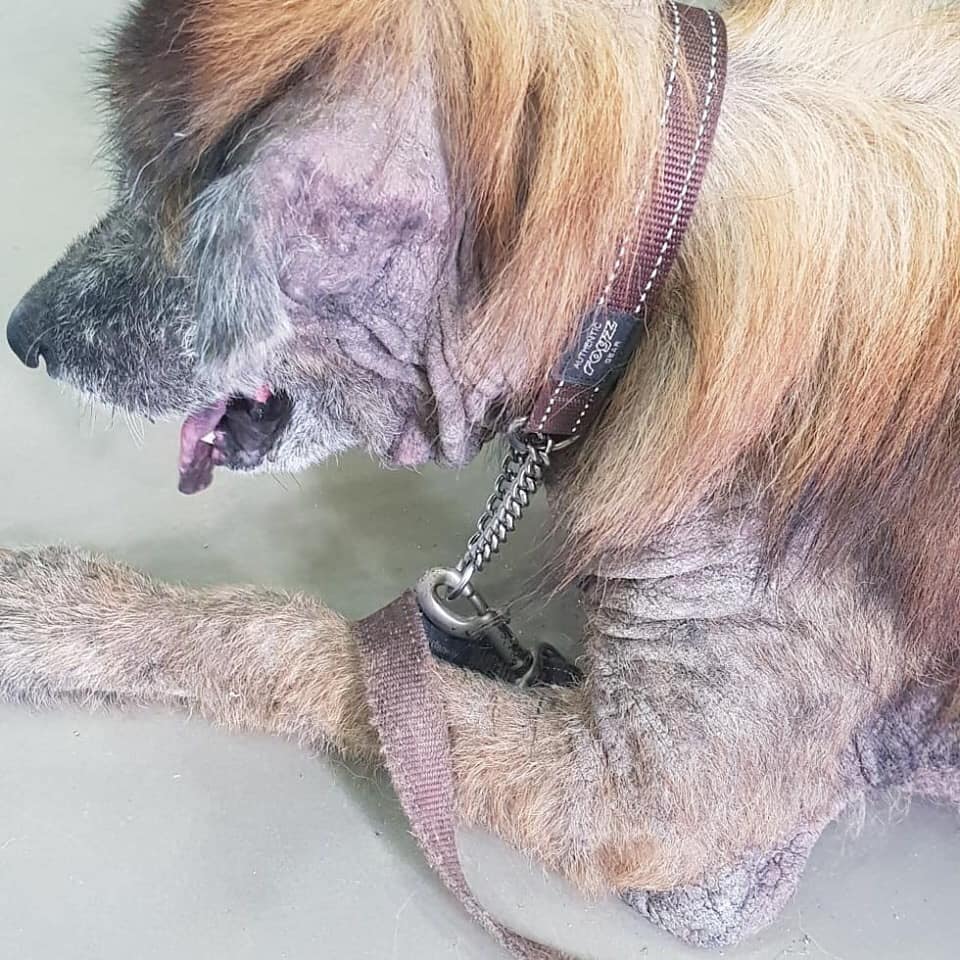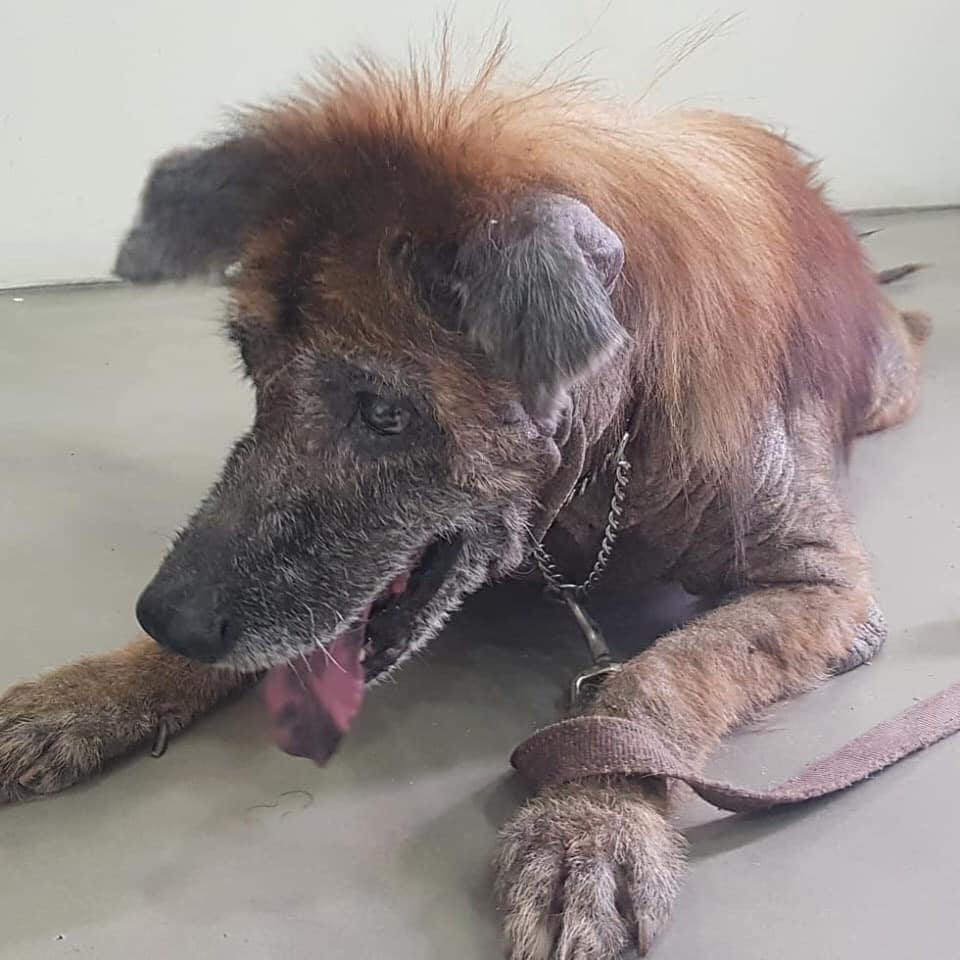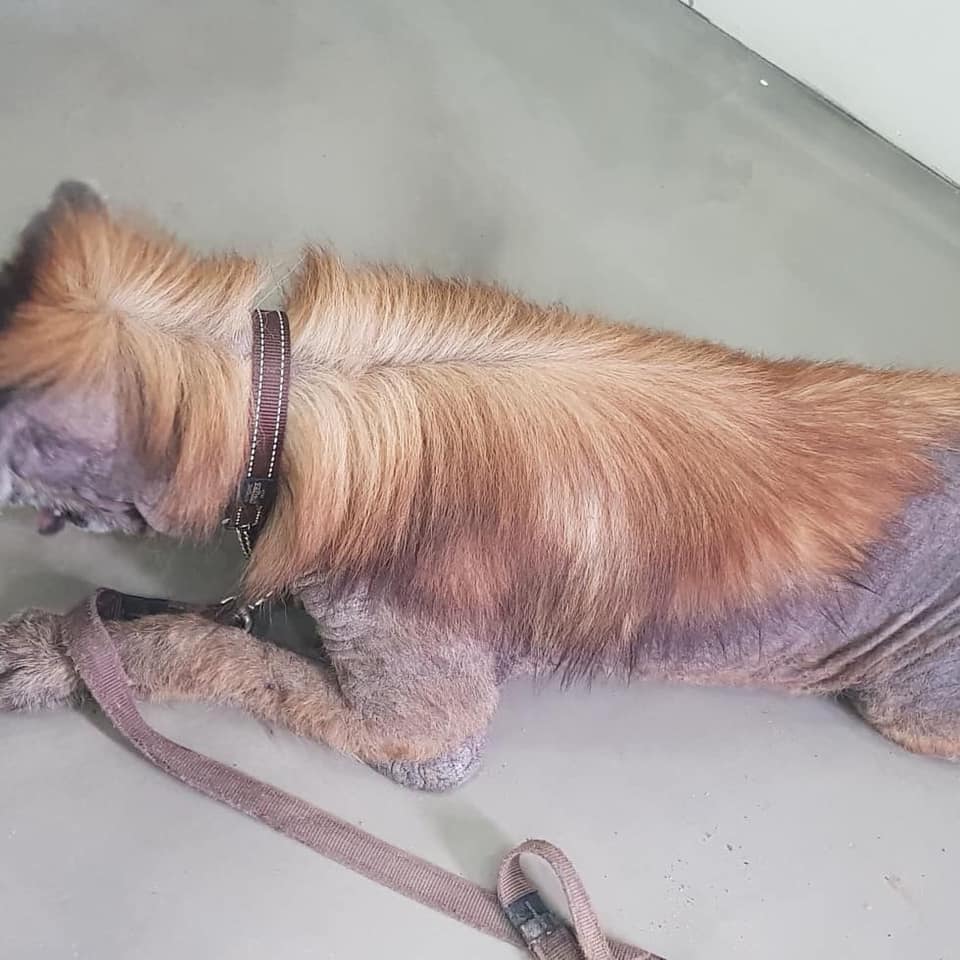 You can read CDAS's original post here:
On the road to recovery
Thankfully, CDAS ended off its rather saddening post with some good news.
They stated that they had managed to obtain ownership of Lorne on June 29, and would be nursing him back to health alongside a social enterprise, commercial pet boarding facility Mutts and Mittens Community.
In an update posted on July 5, CDAS shared the details of Lorne's first medical checkup, which revealed several ailments he suffered from such as heart murmur, hypothyroid and severe skin disease.
In the photos they uploaded, Lorne also appeared to be in much better condition compared to when he was first rescued—most of the fur on his back, legs and snout had grown back, where before there were only bare patches.
CDAS also took to social media to raise funds for Lorne's boarding and future medical treatment.
They are also calling for potential adopters willing to give Lorne "a home of his own and a family he never had for the last 15 years".
In an impressive display of goodwill, their call for help was answered by nearly 130 people, who collectively donated a total sum of S$21,175, according to an update on July 11.
Here's the latest picture of Lorne, looking much healthier.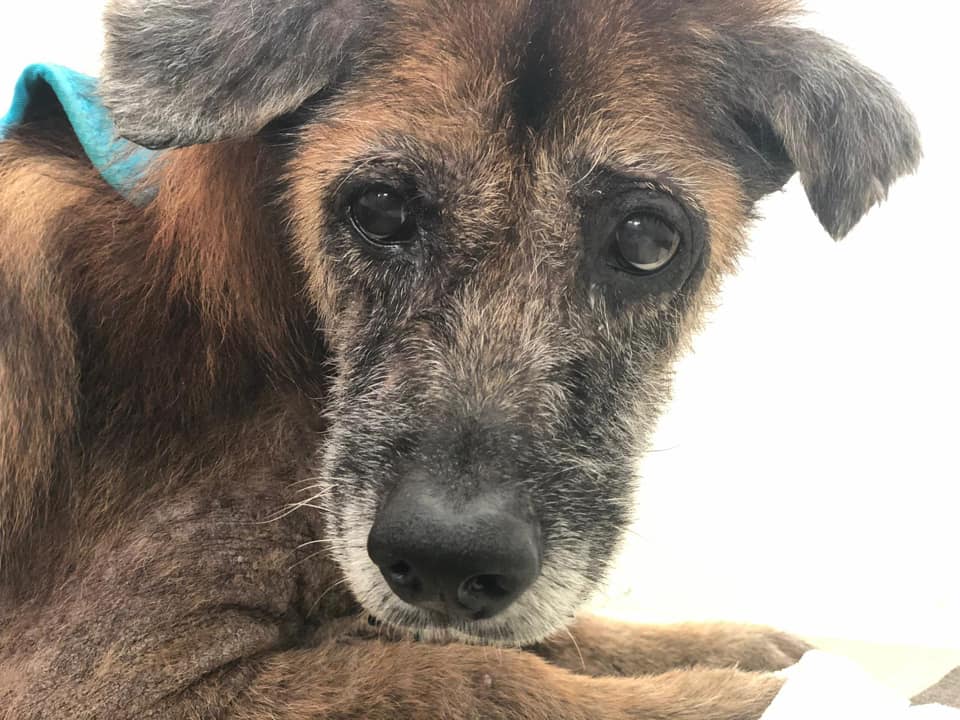 If anybody is willing to give Lorne a forever home, they can contact CDAS here.
Top photo from Chained Dog Awareness in Singapore / FB
If you like what you read, follow us on Facebook, Instagram, Twitter and Telegram to get the latest updates.