The Sumatran rhinoceros is believed to have disappeared completely from the wild in Malaysia.
The final nail in the coffin for this critically endangered species has been hammered in after Malaysia's last male Sumatran rhinoceros in captivity has just died.
Likely died of old age
Tam, the last male Sumatran rhinoceros in the whole of Malaysia, died on May 27, 2019 at around 12pm.
This brings the species even closer to the brink of extinction.
Tam was a male rhinoceros living in captivity at the Borneo Rhino Sanctuary in Tabin Wildlife Reserve in Sabah, according to Malay Mail.
His death was not unexpected as Tam was ill for a period of time.
The rhinoceros was suffering from kidney and liver damage, reported Mongabay, and showed an abrupt decline in appetite and alertness since April 2019.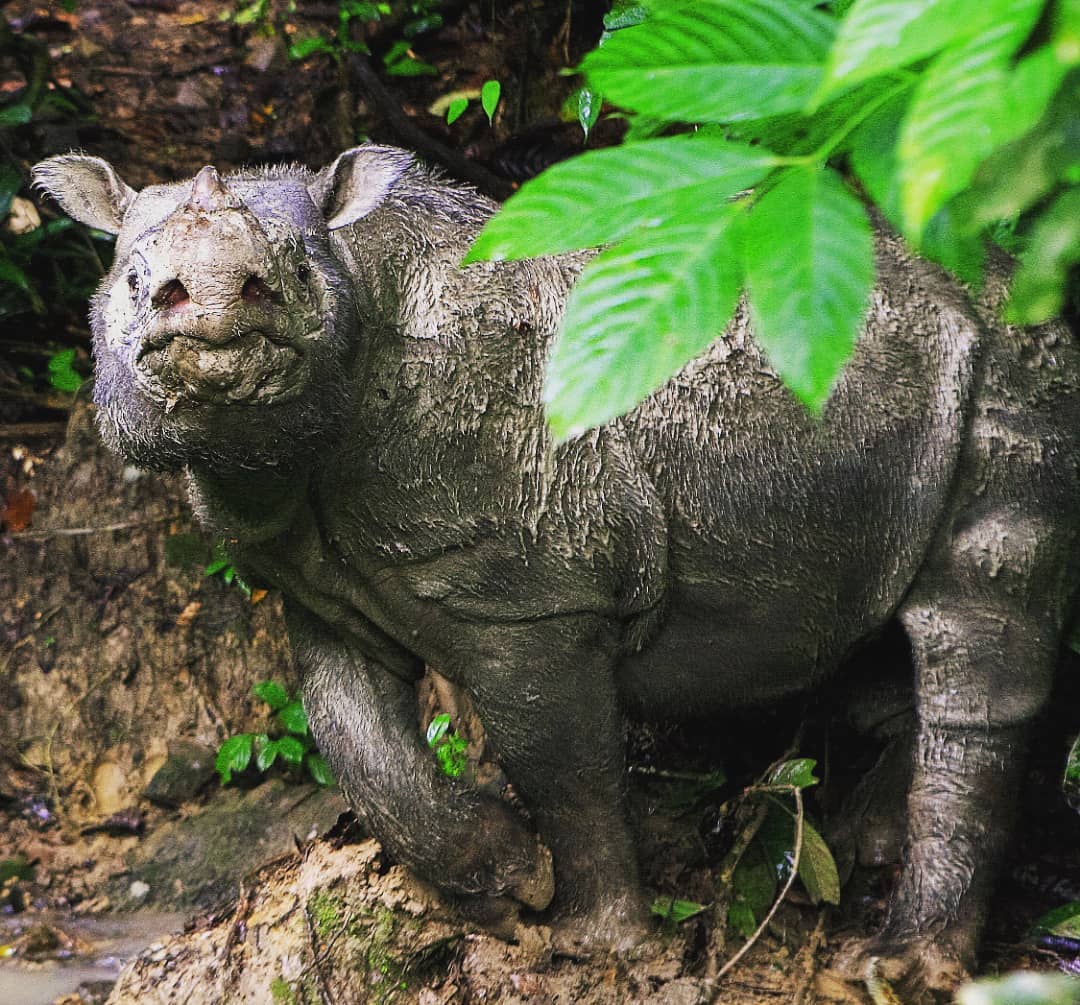 At 35 years old, Tam's cause of death is believed to be old age as rhinos typically live to between 35 and 40 years old.
According to Sabah's Tourism, Culture and Environment Minister Christina Liew who shared the news of Tam's passing, Tam's carers administered "the most intense palliative care as humanly possible" during his last few weeks.
Liew added that the veterinary team had done their best to save Tam:
"Invariably, everything that could have possibly been done, was done, and executed with great love and dedication."
Liew said that an autopsy will be carried out to determine the exact cause of death.
Only one female Sumatran rhino left in Malaysia
Tam's death leaves behind only one female Sumatran rhinoceros, Iman, in the whole of Malaysia.
Tam was previously kept in the sanctuary alongside Iman, in the hopes that the pair would breed and help the Sumatran rhinoceros population recover.
Unfortunately, Iman suffers from a ruptured tumour in her uterus, and breeding efforts to pair her up with Tam were unsuccessful.
One ray of hope, however, is that Tam's living genome has been preserved in a cell culture, reported CNA.
Liew added that perhaps with more advanced technologies emerging in the future, Tam's preserved DNA could potentially contribute to the gene pool and save the species from extinction.
IVF solution
In-vitro fertilisation (IVF) is one way to improve captive rhino populations.
The only other place Sumatran rhinos can be found outside of Malaysia is Indonesia, where an estimated 80 rhinos remain in the wild.
With the death of Tam, there is now greater pressure to artificially inseminate Iman's eggs with sperm from another male from Indonesia.
If the egg is fertilised, the embryo can be implanted into another female rhino from Indonesia who will act as the surrogate, Liew said.
However, this plan hinges on securing Indonesia's permission and agreement.
Mongabay previously reported that non-profits looking to protect Sumatran rhinos face various hurdles such as political inaction by the Indonesian government.
For example, non-profit Sumatran Rhino Rescue started a conservation project in 2013 to boost rhino population using IVF.
But the project stalled because the Indonesian government allegedly dragged its feet on sending over viable rhino sperm.
Hopefully in light of this recent tragedy, authorities from both countries will be able to come together for the greater good of this dwindling species.
As the World Wide Fund for Nature (WWF) Malaysia said on Facebook:
"Let the loss of Tam be the wakeup call that we need to spring into action. Our wildlife needs protection now and like it or not, we are their only hope."
Top photo from WWF-Malaysia / FB and Borneo Rhino Alliance / FB
If you like what you read, follow us on Facebook, Instagram, Twitter and Telegram to get the latest updates.