A prefecture in Japan just made Pokémon Geodude their tourism ambassador
Iwate literally means "rock and "hand".
Guan Zhen Tan |
May 15, 05:47 pm
The Iwate prefecture in Japan has recently announced on May 14 that Geodude, a rock-ground type Pokémon will become the prefecture's tourism mascot.
先ほど、 #岩手県 と #ポケモン 社の間で、連携協定が結ばれました。
そして、 #イシツブテ が #いわて応援ポケモン に任命されました!

「岩」から「手」が出ているイシツブテは、まさに #岩手 にピッタリ!
これから観光振興などの様々な場面でイシツブテに協力していただきます!#iiiwate pic.twitter.com/w4p5RxKVyc

— 岩手県広聴広報課 (@pref_iwate) May 14, 2019
Fitting choice
This follows a certain trend: Previously in December 2018, Sandshrew and Alola Sandshrew were made tourism ambassadors to Tottori prefecture.
They were chosen as a result of the prefecture's characteristic sand dunes, which explains selecting Geodude as a mascot for Iwate.
Geodude, also known as ishitsubute in Japanese (literally the words for stone and throwing stones)  was chosen for the prefecture's obvious association to rocks.
Iwate literally means "rock" and "hand", and Geodude is, well, a rock with hands.
\ #いわて応援ポケモン が決定🎊/

このたび、 #イシツブテ がいわて応援ポケモンに任命されました🎉

愛称は「 #イシツブテ親方 」!
岩手県を、精一杯盛り上げます✨ pic.twitter.com/TxI1KOTdYu

— 【公式】ポケモン情報局 (@poke_times) May 14, 2019
Transparent legs
As you can see from the official photos, he's decked out in checkered pants, a strange addition to the Pokémon, given that he doesn't have legs.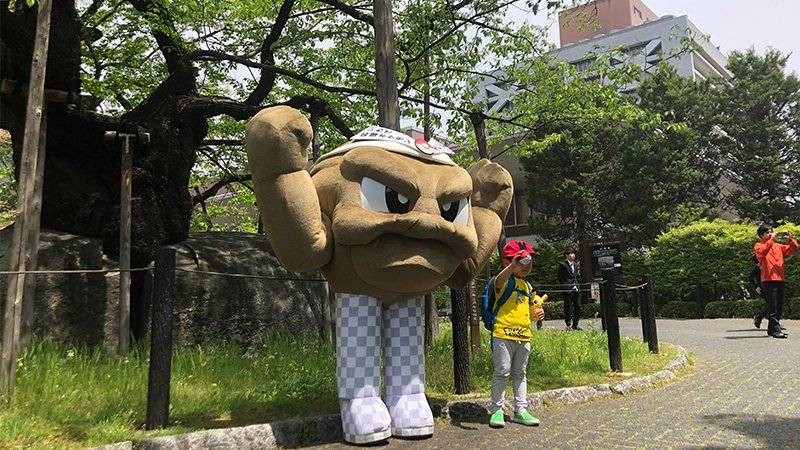 Turns out, it's workaround the fact that Geodude doesn't have legs.
As such, the legs in the costume are covered in white and grey checkers, which represents transparency in editing software such as Photoshop.
In other words, you're supposed to take it that he doesn't have legs.
Meta.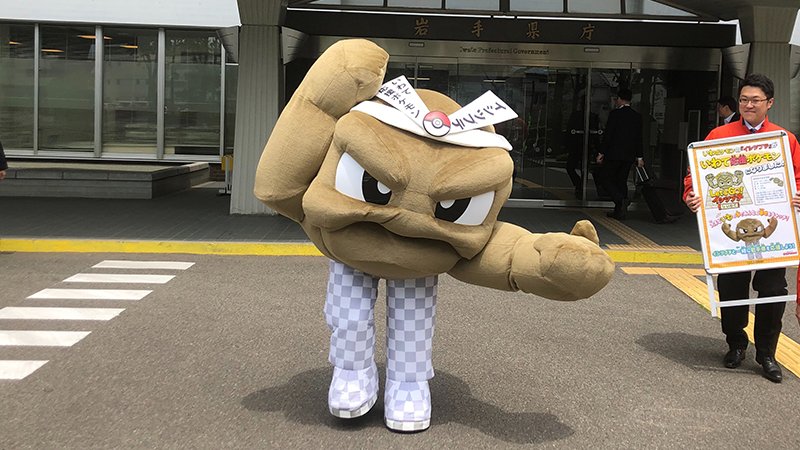 To celebrate the occasion, a music video has also been produced, with the adorable Geodude mascot dancing along to rock music while promoting the best of what the prefecture has to offer.
While the song is cheery in nature, the lyrics let slip some of Geodude's anger.
Having been documented as a Pokémon that gets stepped on as a result of being mistaken as an ordinary boulder, the lyrics boldly declare that he's most definitely not going to laugh that off.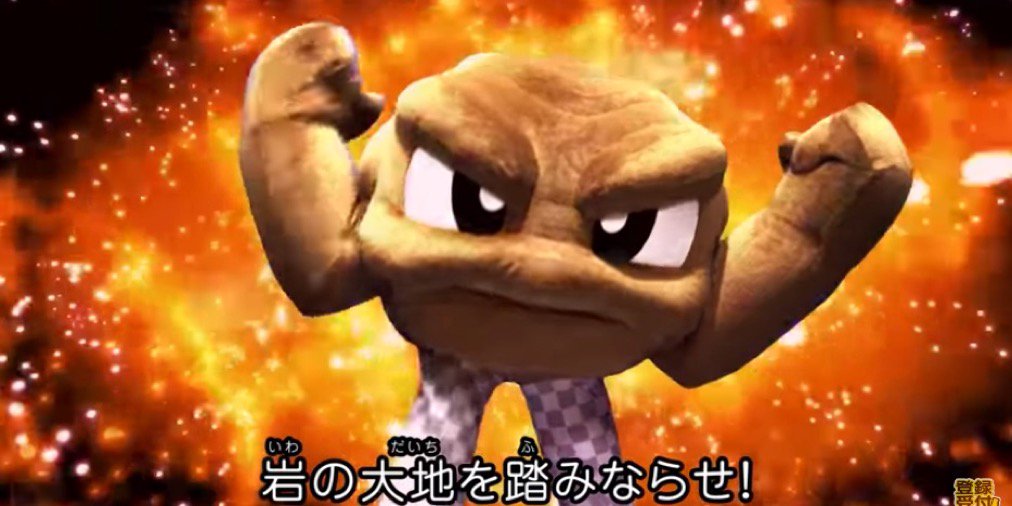 Sudowoodo, another rock-type Pokémon, also makes a cameo, dancing along with his fellow rock-in-arms. 
Adorable.
Top image via poke_times on Twitter
If you like what you read, follow us on Facebook, Instagram, Twitter and Telegram to get the latest updates.