SCDF creates heartwarming CNY video starring actual officers, wins praise from netizens
So wholesome.
Zhangxin Zheng |
February 5, 01:20 am
Reunion dinner falls on the eve of Chinese New Year.
That's when families typically get together to have a meal.
However, not everyone is able to be reunited with their loved ones over this festive season.
Chinese New Year video
A video uploaded on Facebook on Feb.3 by Singapore Civil Defence Force (SCDF), shows some of these unsung heroes are not alone on the eve of Chinese New Year.
The video starts off poignantly with a voice message from the family of one of the emergency responders, saying that reunion dinner isn't the same without him.
Despite not being able to be with their families, the group of emergency responders enjoy a simple steamboat dinner while on duty together.
The SCDF folks also launch into a rendition of popular Chinese New Year song, 'Gong Xi Gong Xi', while having dinner together.
Titled 'A Homely Reunion That's Away From Home', this four minute production features actual emergency responders acting, singing and even playing the guitar.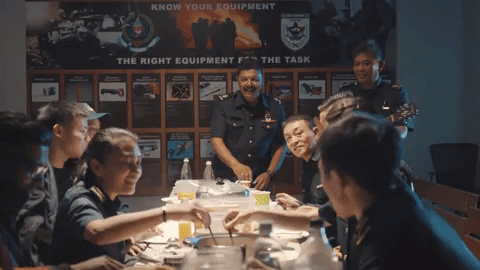 You can watch the full video here:
Praises
The video has won the hearts of netizens, with many praising the video's message and expressing their appreciation towards the SCDF team.
So talented.
Previously, Singapore Police Force also created this amazing Deepavali MV:
Singapore Police Force creates amazing Deepavali MV starring actual officers, wins praise from netizens
If you like what you read, follow us on Facebook, Instagram, Twitter and Telegram to get the latest updates.