Talk about incongruity.
Petrolhead Jeremy Clarkson has come to Singapore, a land where cars go to die when they turn 10 years old.
Weekend jaunt
The 58-year-old former Top Gear presenter and motoring journalist, whose reviews of cars can make or break manufacturers, was in town on Saturday, Feb. 9.
The reason for his visit is not known, but the first hint Clarkson made it here was when he posted an Instagram video while at the Marina Bay Sands' infinity pool.
He uploaded a 30-second clip of a woman failing to take a selfie as the wind was too strong:
https://www.instagram.com/p/Btn-Chjgdsx/
The caption read: "What on earth is she doing?"
Chinatown excursion
A day later, Clarkson was at New Bridge Road in Chinatown, as evident by the Chinese New Year decorations in the background.
https://www.instagram.com/p/BtqThTQAMFo/
He said he was hitching a ride.
Not inappropriate because he ought to be aware of the costs of owning a car here.
Amazon's hit show
Clarkson made his name the last two decades or so co-hosting the popular motoring show Top Gear on the BBC with Richard Hammond and James May.
After falling out with a producer in 2015, the trio moved their show, reworked as The Grand Tour, to Amazon Prime Video.
Amazon's hit car show returns. Watch #TheGrandTour now only on Prime Video. #amazonshitcarshow

— The Grand Tour (@thegrandtour) January 17, 2019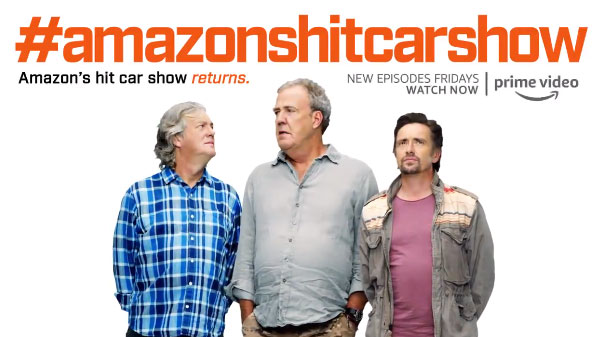 In 2018, he became the new host of Who Wants to Be a Millionaire? for ITV.
In May 2018:
If you like what you read, follow us on Facebook, Instagram, Twitter and Telegram to get the latest updates.