Young children have big ambitions, like being a pilot, firefighter, or a policeman.
But what would you do if your child tells you that he/ she wants to be a food delivery rider when he grows up?
Mother says Foodpanda riders "never study hard"
On Dec. 27, Twitter user @ahsmsafiyybr shared his unfortunate experience as a Foodpanda rider:
https://twitter.com/ahmsafiyybr/status/1077958970940125184
In case you can't see the tweet, @ahmadsafiyybr was in a lift at Causeway Point, fulfilling his duty as a Foodpanda rider when a young kid pointed at his Foodpanda uniform to his mother and asked:
"Mummy, when I grow up I want work like him can?"
The young boy's mother then allegedly said no, as according to her, Foodpanda riders are people who "just got out of jail" and "never study hard".
Yikes.
Rider is actually a polytechnic student
While he did not react to the mother's comment immediately, the Twitter user continued in his following tweet that he does not fall into the stereotypes that the mother had said.
In fact, he is actually pursuing a diploma in a local polytechnic and is delivering food as a part-time job just to earn his own allowance:
"I don't want to rely on my parents because I'm learning to be independent and there are some financial issues at home."
And according to him, this is the case for a lot of other Foodpanda riders too.
https://twitter.com/ahmsafiyybr/status/1077960141054459904
Woes of a delivery rider
He then went on to share the woes he and other riders face in this thankless industry, like how customers get angry when their orders come late on a rainy day: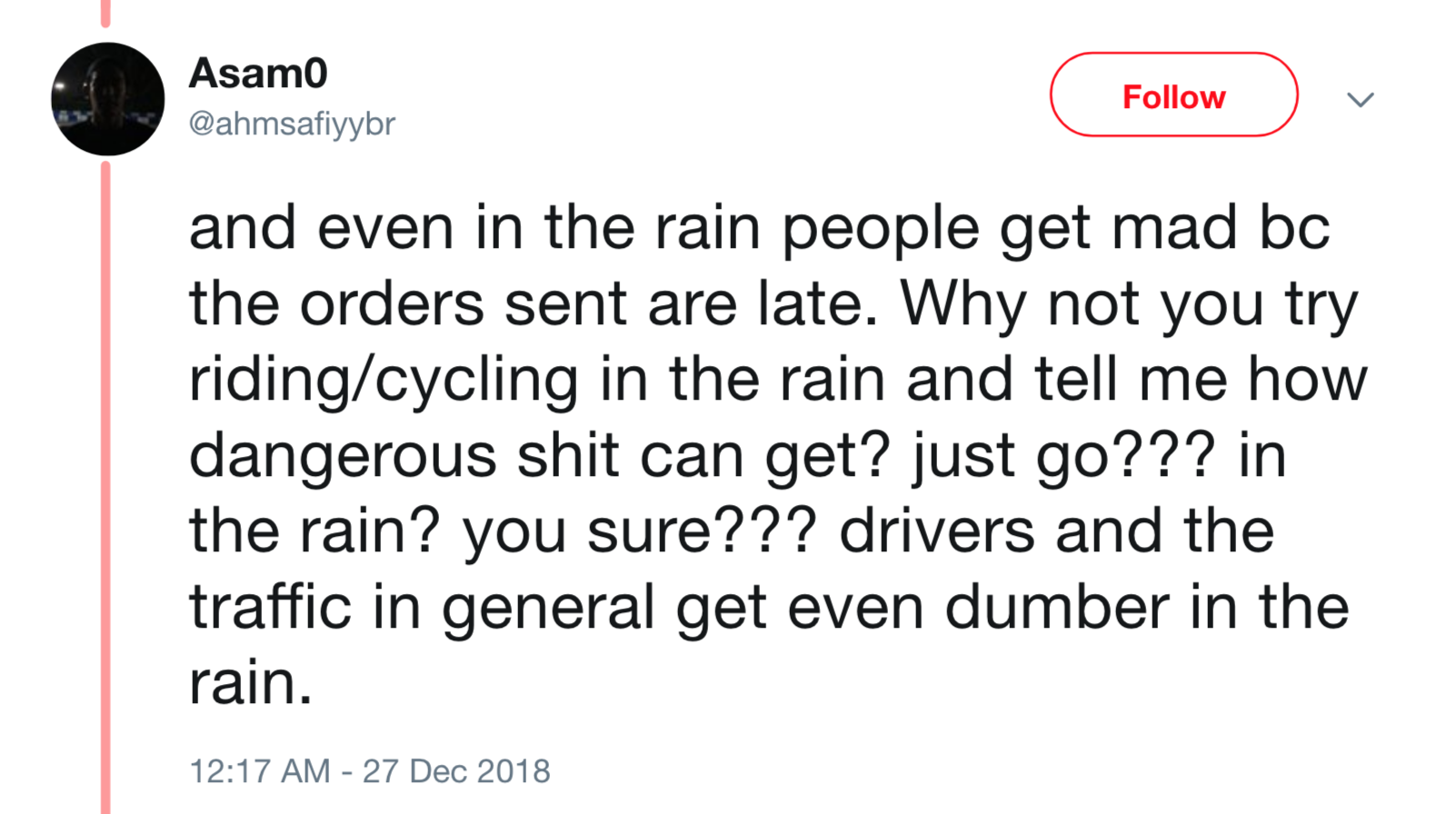 Or when customers threaten to complain to the riders' manager because of a wet paper bag on a rainy day.
(In case you didn't know, most Foodpanda riders take motorcycles and personal mobility devices.)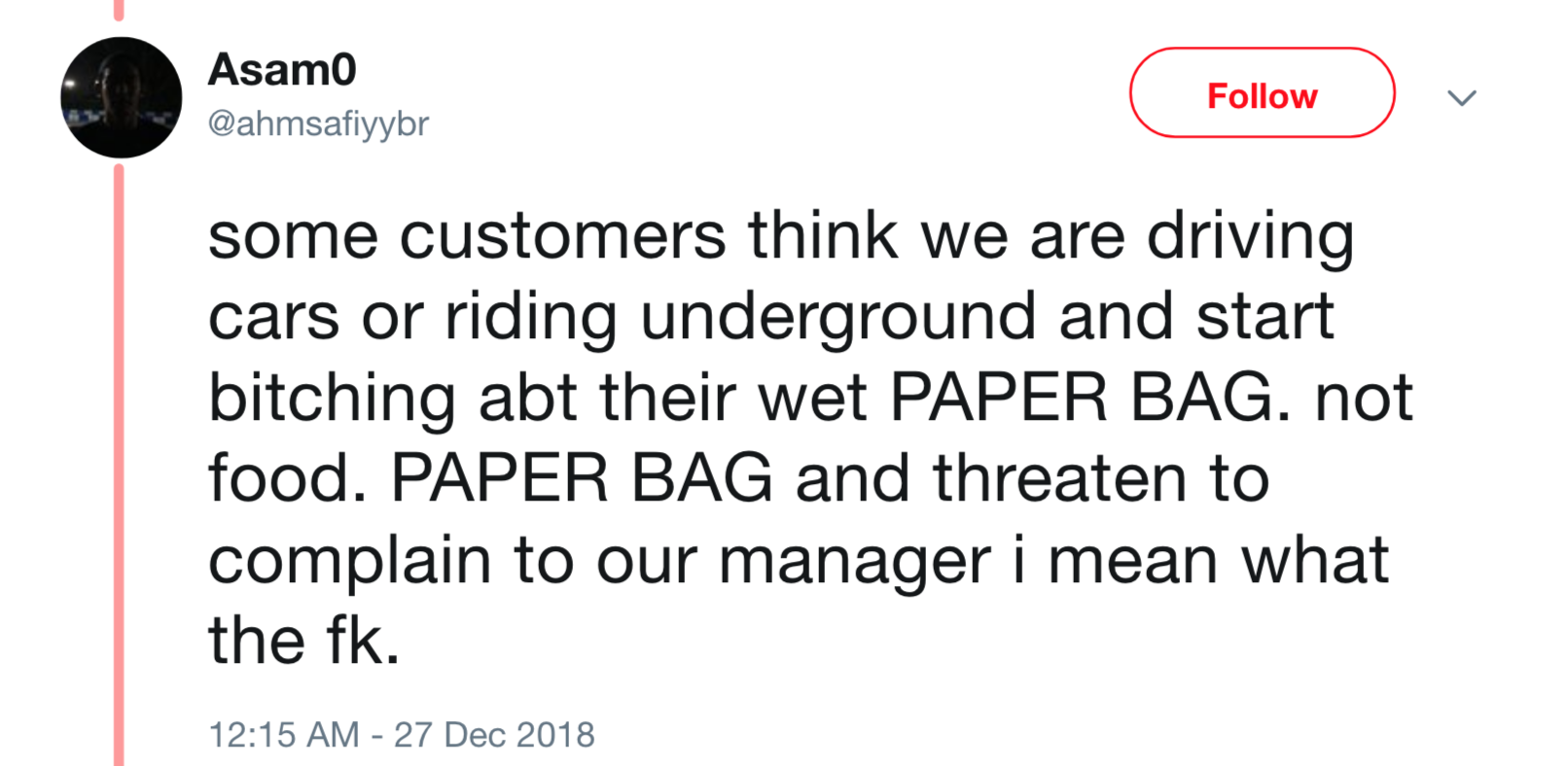 Advice for mother
He also left some insights for customers as to why food arrives a little later on rainy days, as if it's not obvious enough: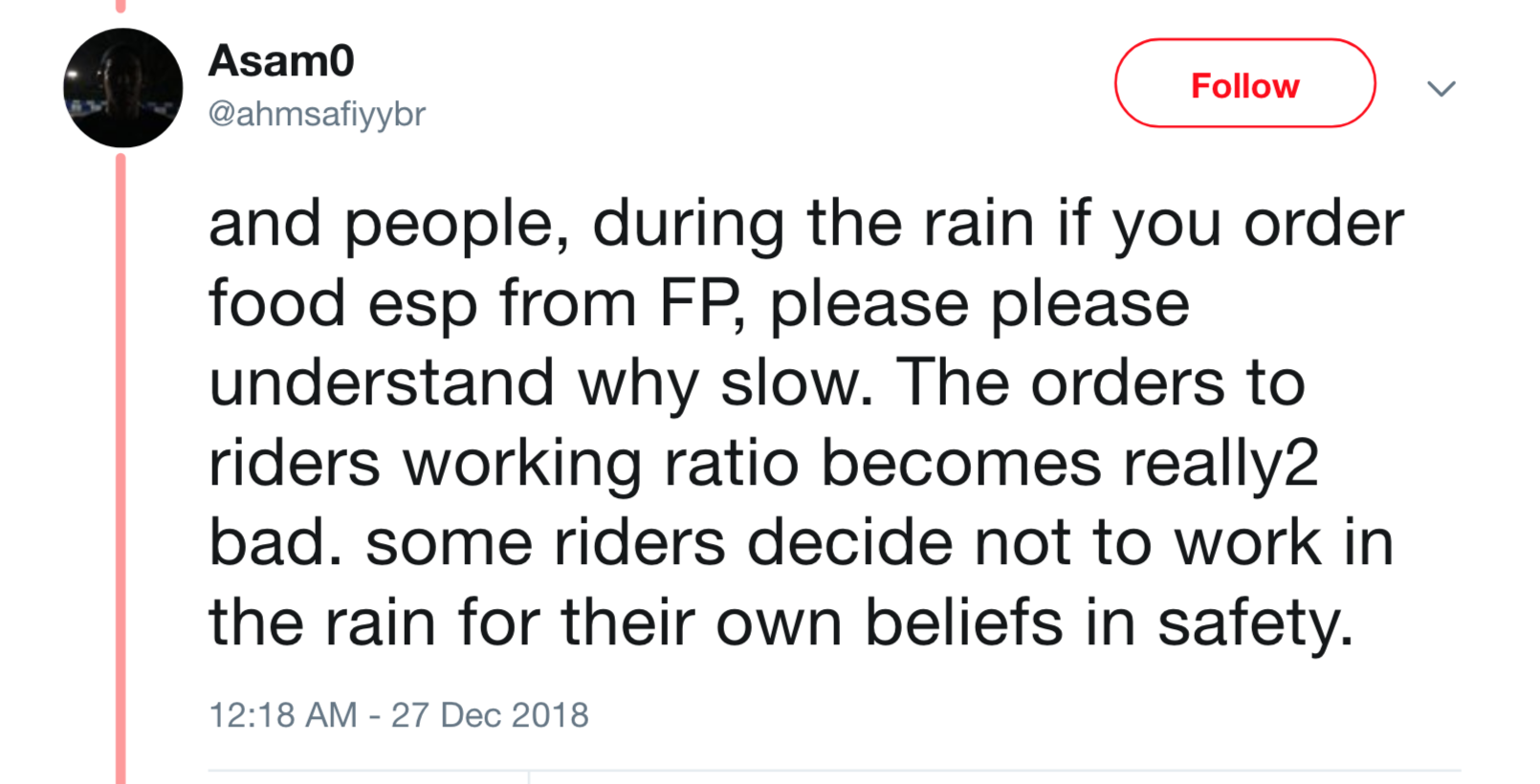 And to end off his thread, he left a piece of advice to the ignorant mother.

Translation of Malay words:
"... trash community. It seems that people like you are the true trash right now."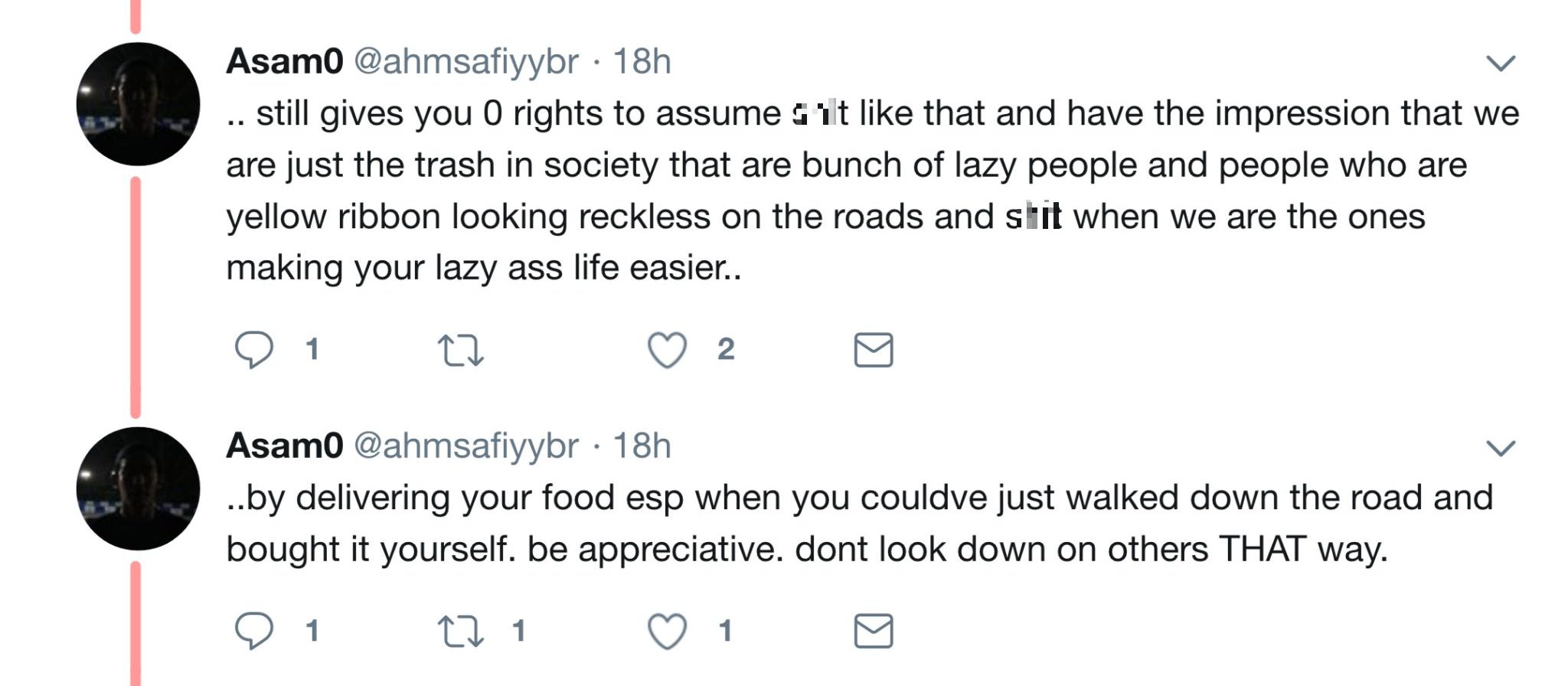 Top image screenshot via Foodpanda and @ahmsafiyybr

If you like what you read, follow us on Facebook, Instagram, Twitter and Telegram to get the latest updates.