In case you didn't know, there is an oversupply of durians from Malaysia right now.
This means that some durian stalls are selling the king of fruits at a very cheap price.
800kg of durians in one day
And while some durian vendors are selling the bumper crop for a cheaper price, durian seller Chen Yong Sheng decided to give a large portion of the durians away during the weekends.
[caption id="attachment_248116" height="720" align="alignnone" alt="" width="960"]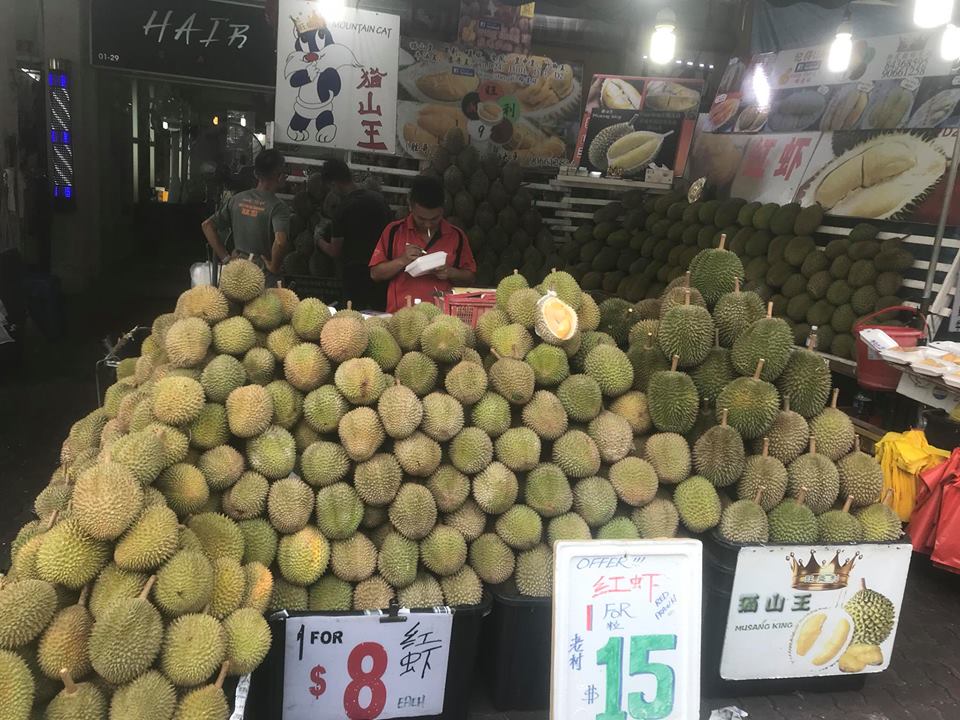 via Wang sheng li Durian station's Facebook page[/caption]
On July 7 alone, he gave away about 800kg worth of durians (approximately 1000 durians) at his Aljunied Crescent stall in just half an hour.
The variety of durians given away includes red prawn, D24, D13 and D101.
Meant for elderly residents in the area
But there is a catch to the giveaway - the free durians are actually for elderly aged 50 and above who may not have the financial means to buy them.
"This is an area with many elderly folks. Since this year's harvest was abundant, I wanted to share it with them."
[caption id="attachment_248122" height="960" align="alignnone" alt="" width="720"]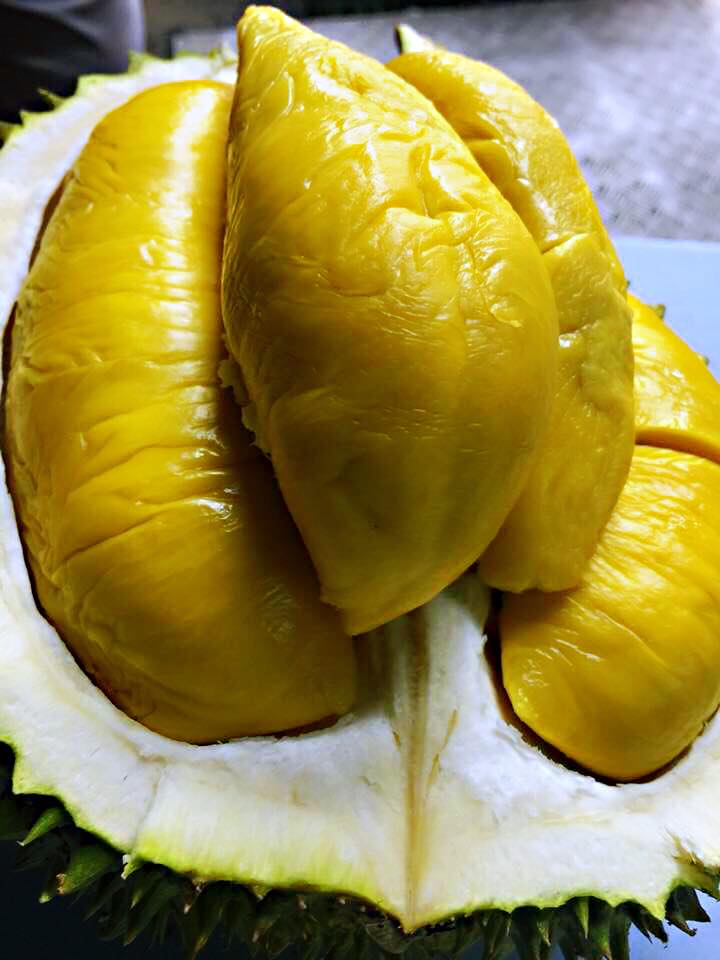 via Wang sheng li Durian Station's Facebook page[/caption]
But Chen doesn't go around checking their identification cards.
According to an interview with Mediacorp's Channel 8,  Chen shared that some younger people claimed to be taking the durians on behalf of their grandparents.
"I'll still give to them. Since this initiative is for old folks, I will also still try my best to give to those aged 50 and above."
[related_story]
All the way from Bukit Batok and Woodlands
The queue on July 8 snaked along five to six of its neighbouring shops.
[video ]
via Wang sheng li Durian Station's Facebook page
And that's not surprising considering it wasn't just Aljunied residents who lined up for the free durians.
People from all over Singapore, including Bukit Batok, Bishan and Woodlands, also joined in the queue.
Will go on until durians run out
Speaking to
Mothership
, Chen said that he will continue giving the durians away until it runs out for the season.
He also said that this won't be the last time he will embark on this type of initiative.
"I may do it again if there's an abundant supply of durians next year."
Where to find:
 95 Aljunied Crescent Avenue 2 #01-29 Singapore 380095
Top image via Wang sheng li Durian Station's Facebook page
If you like what you read, follow us on Facebook, Instagram, Twitter and Telegram to get the latest updates.