The immediate family of the late Dave Lee Han Xuan, the guardsman trainee who passed away on Monday, April 30, after a fast march that left him with heatstroke, had declined requests for media interviews.
They also remained largely silent as rumours and serious accusations swirled online.
These chatter attacked the circumstances around which their 19-year-old son succumbed to heatstroke after 12 days in the intensive care unit at Changi General Hospital.
And when they finally did make a 15-minute appearance in front of the media on the side of their son's wake in Jurong on Wednesday, May 2, Lee's parents Jasmine Yeo and Dennis Lee, and his 23-year-old sister, Joey, were flanked by at least five personnel from the Ministry of Defence (Mindef).
Began with statement, pre-empted questions about COI investigation
From the outset, Yeo began with a statement that shared two memories of Lee: holding hands while shopping, and the hugs and kisses Lee would give his parents when he left to book into camp, and whenever he returned.
She said of him as a person:
"[Lee was] always very respectful, will put in the effort to help the family whenever he can; he will try his best, as you all can see, to achieve whatever task is given to him."
And she added that Lee did well enough in school to enrol in several courses in local universities, and was interested to pursue science courses.
Yeo and her daughter also spoke with pride about the fact that Lee was able to donate his cornea -- it was the only organ found suitable for donation.
Said Joey:
"He already did his best, and we are really proud of him."
In that statement, she also included the following remarks about the upcoming independent Committee of Inquiry investigation into Lee's case:
"One more interesting issue that everyone here would like to know; that is the investigation... At this moment we would like to reserve our comments. It's not the right time, we need to settle Dave first, that's our priority."
Declined to answer questions about NS, rumours, accusations online
It was notable that Yeo, who spoke on behalf of the family for the most part, said repeatedly that she would like to "reserve (their) comments" on many questions that came up.
These included even questions about what army life was like for Lee or how he related to his platoon mates -- much less were they willing to respond to questions about the hardships Lee faced in the course of training.
Attempts by reporters to ask the Lees about the online accusations and accounts relating to how Lee's heat stroke was dealt with were greeted with the same response.
Is everything that's been done, enough?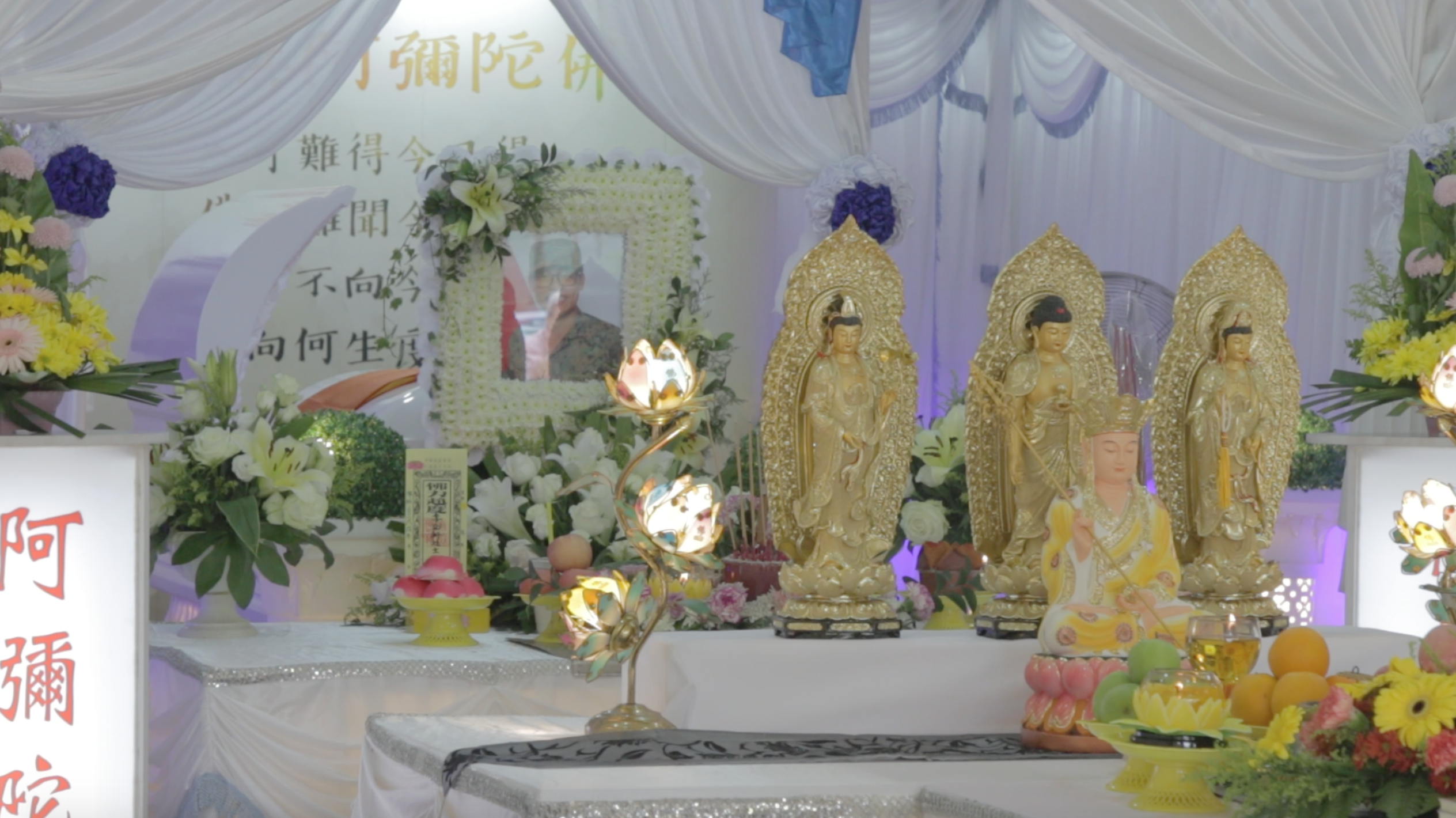 There was just one moment that hinted in the vaguest fashion any sign of emotion on Yeo's part -- a segment of the interview where the media asked her for her views on what the Singapore Armed Forces had done for them: the military funeral, the promotion in rank and the awarding of badges, for instance.
Yeo said her family agreed to the military send-off, as they felt it is what Lee would have wanted.
She said they didn't have much to say about the ranks or promotion, adding they left it to Lee's officers to decide what he was suitable to receive.
But it was when a reporter asked if she felt all that has been done so far was "enough", that she seemed to reveal the slightest hint of resignation:
"I can't answer your question. What is enough when the boy is not making his way home?"
Things unsaid, questions remain
There are many questions Lee's parents cannot possibly be expected to answer.
But there was no shortage of expressions of emotions over social media the past few days, especially from Yeo.
Some of the things she posted on Facebook, included: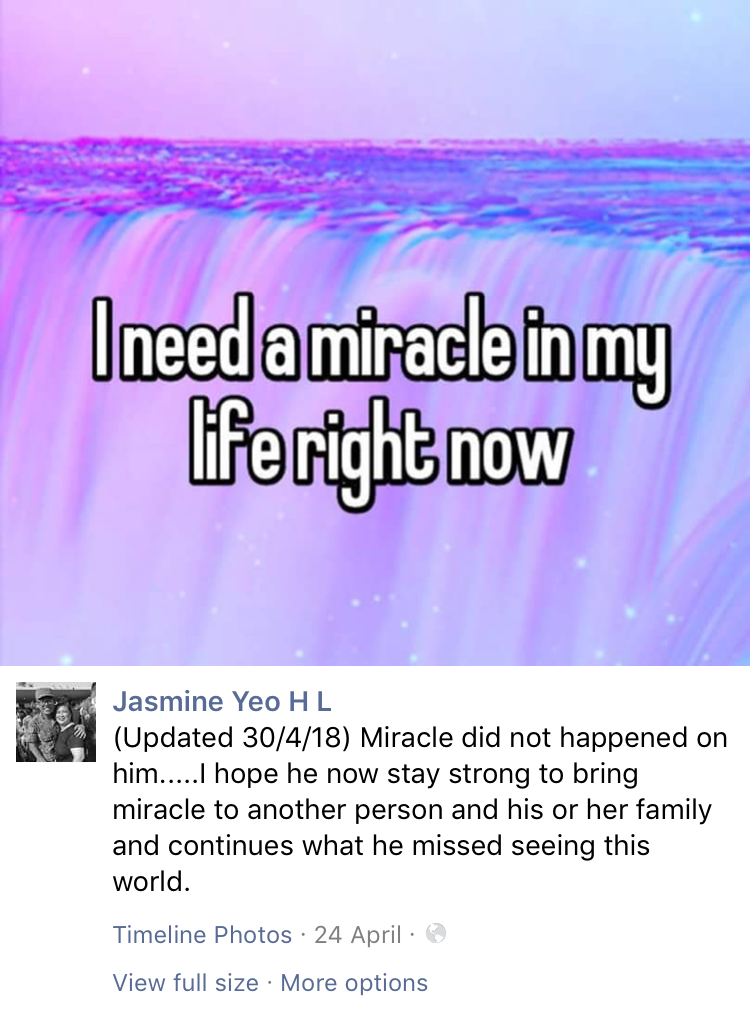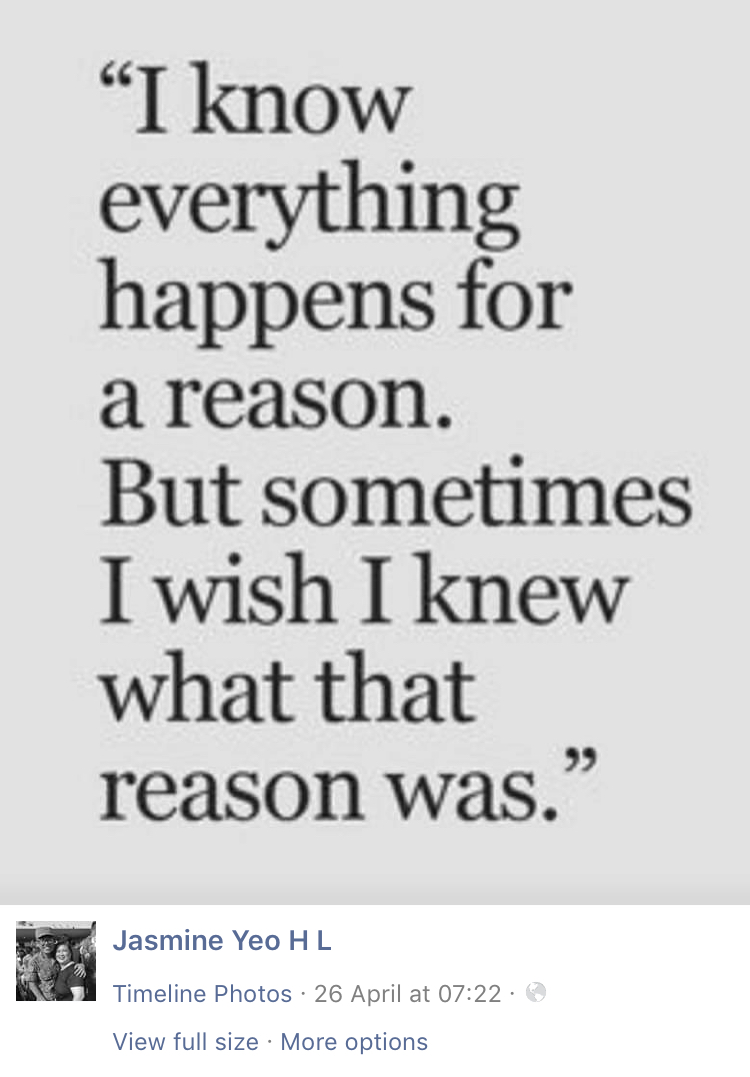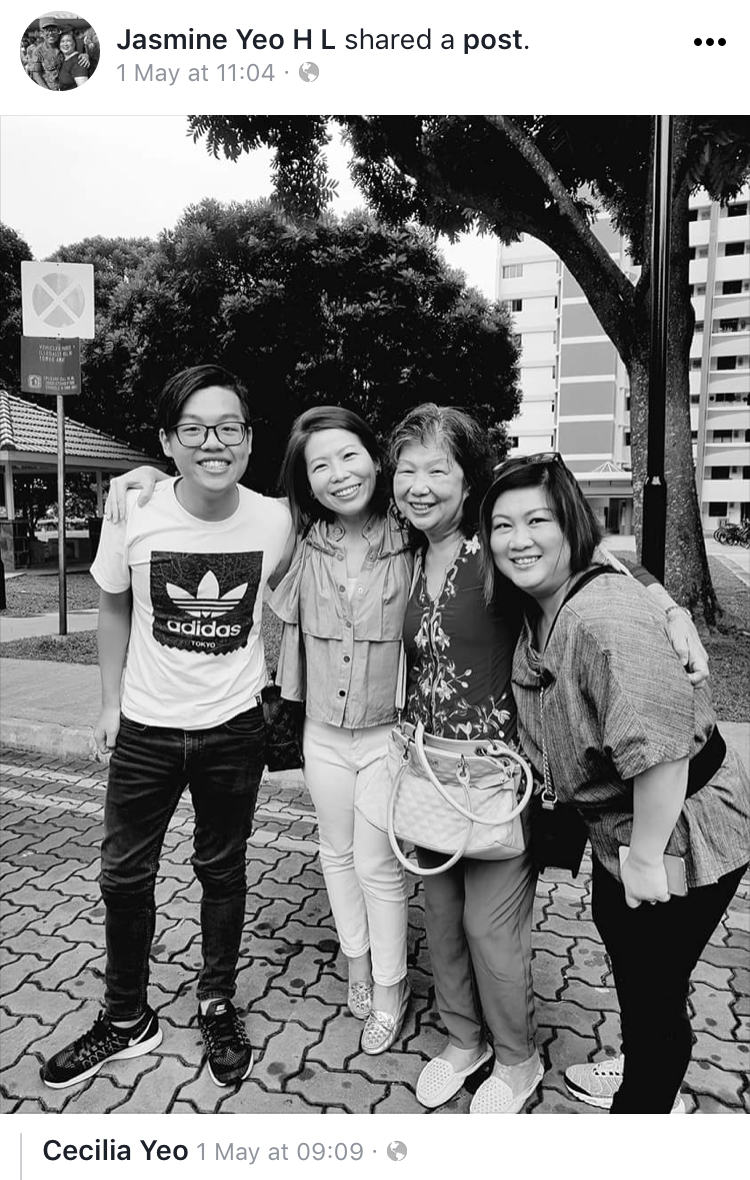 Cecilia Yeo is Yeo's sister, and Lee's aunt.
Additionally, looking at Mindef's original statement, it's worth noting that Lee had shown signs of heat injury at 8.35am, but only arrived at CGH more than an hour later at 9.50am, despite the fact that Bedok camp is a roughly 10-minute drive from the hospital: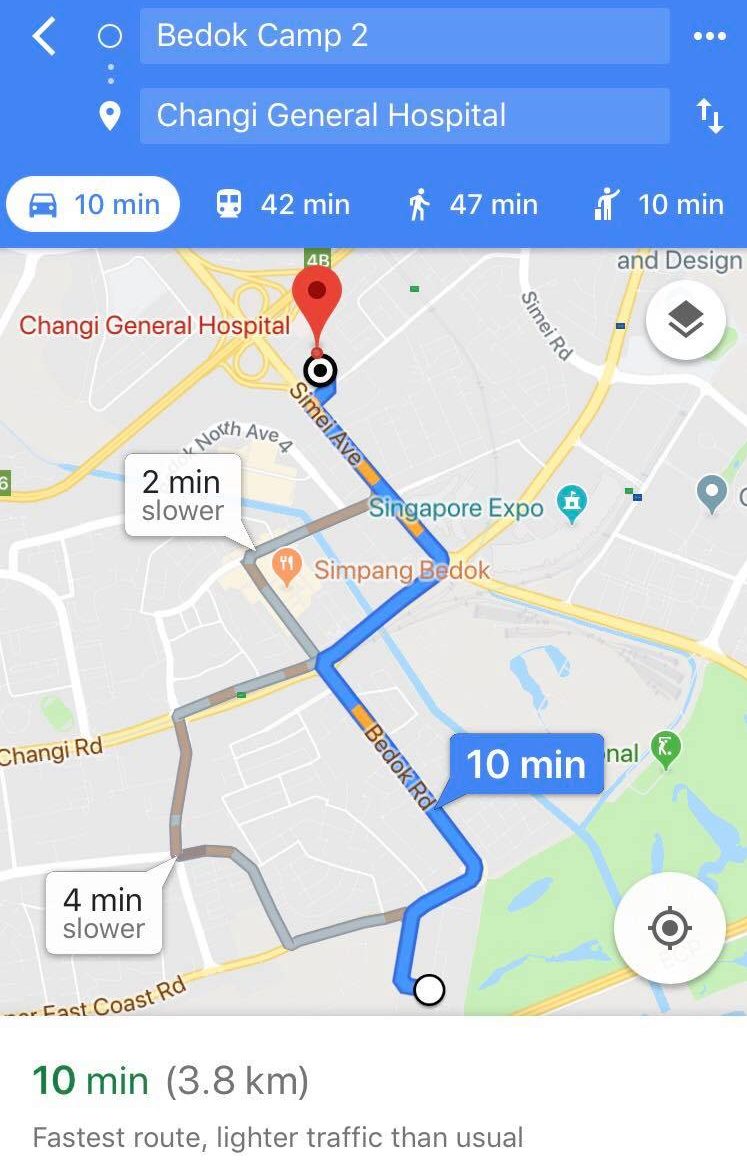 [related_story]
It was observed that Mindef facilitated the interview for the media, and had representatives who closely mediated the session.
At one stage after Yeo spoke of her son never coming back home again, the representatives repeatedly tried to conclude the interview by cutting off questions from reporters who were requesting more stories about Lee and not necessarily those about his time in the army.
Even though the media appeared to be questioning the family about what appear to be the potentially, and allegedly, troubling circumstances leading to Lee's demise, they were queries the public harbours and hope to have candid views about -- even if the responses were simply resigned expressions of frustration.
But the Lee family kept their poise.
Edited snippets of the interview can be viewed here:
Top photo via Angela Lim
An exclusive deal for Mothership readers:

If you like what you read, follow us on Facebook, Instagram, Twitter and Telegram to get the latest updates.