Most of the time, when our ministers travel, chances are they'd be on Singapore Airlines — or at the very least a full carrier.
But not DPM Teo Chee Hean.
Perhaps striving to epitomise the concept of active ageing, Teo spent the last two weeks on an epic train ride through Central Asia's Silk Road route — traipsing through Uzbekistan, Turkmenistan and Kazakhstan and ending 320km from the Chinese border.
In a series of photos he posted on Facebook on Saturday, he shared some of the highlights from his journey.
Here's the route they took after flying into Turkmenistan: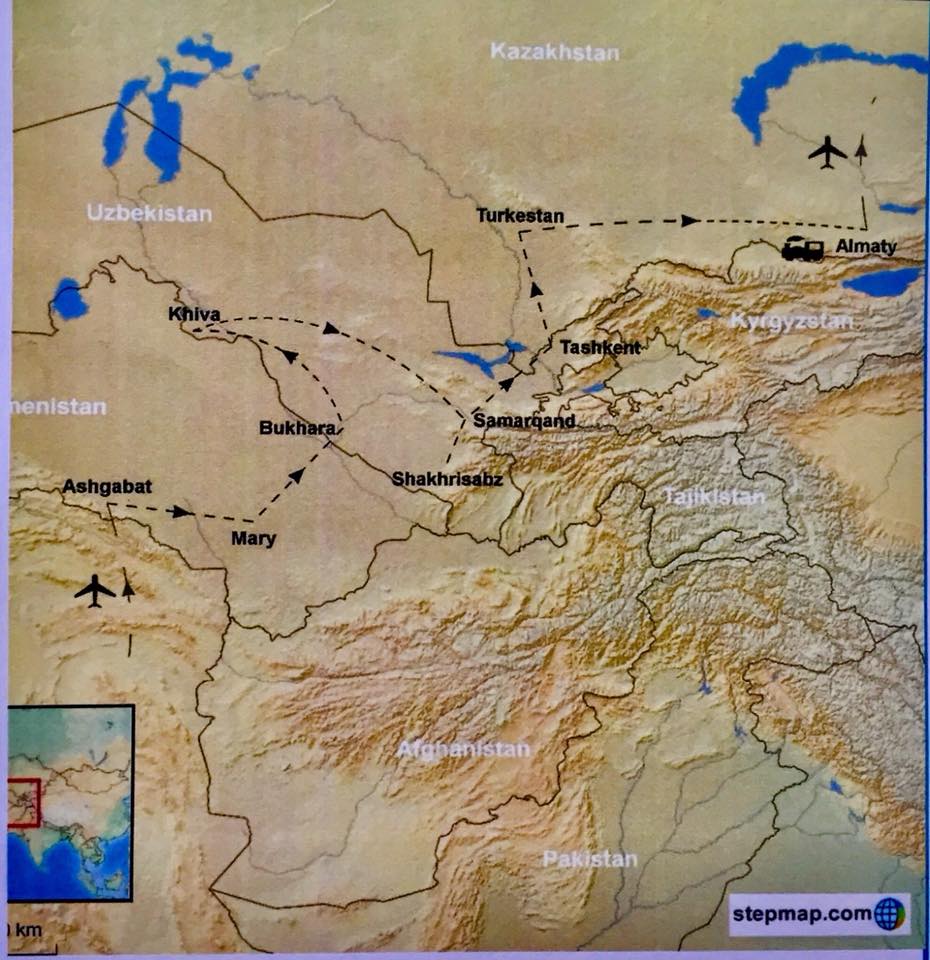 "Began our train journey in Ashgabat the capital of Turkmenistan near the Caspian Sea and ended after 2,500+km at Almaty in Kazakhstan 320km from the border with China."
Here's the train he took:
[related_story]
This is an indoor ferris wheel:
And then he hits Uzbekistan:
He met some of the really friendly locals:
And he also played football with some boys:
And also educates you with some history:
(P.S. in case you'd like to go, three of our colleagues took an epic whirlwind trip there and teach you how:
And from there, he heads on to Kazakhstan:
By this point, his selfie skills have become significantly improved:
Here's his full Facebook post with all the photos he shared:
Good job, DPM Teo, taking the road less travelled.
Top photo collage from DPM Teo Chee Hean's Facebook
An exclusive deal for Mothership readers:

If you like what you read, follow us on Facebook, Instagram, Twitter and Telegram to get the latest updates.