A home renovation can easily turn into a nightmare for a homeowner:
Hundreds, possibly thousands of post-its
In this instance, however, the renovation contractor might just be the one with a headache.
A video uploaded on Facebook shows a new, empty housing unit liberally covered with what looks like several pads of post-it flags. The slips of paper can be seen almost everywhere in the unit -- on the windows, doors, walls and floor tiles:
It is a practice for a new homeowner to use post-it flags and/or masking tape to flag issues they would like the contractor or interior designer to fix.
Issues can include uneven surfaces, stiff hinges, cracks in paint work or material, or holes to be plugged, just to name a few.
It's hard to say how many issues a typical flat might receive, but the average new homeowner would likely flag, say, a few dozen places where there may be problems at most.
[related_story]
In case you can't see the video, here are some screenshots (that have been brightened by us) to show the extent of the "problems":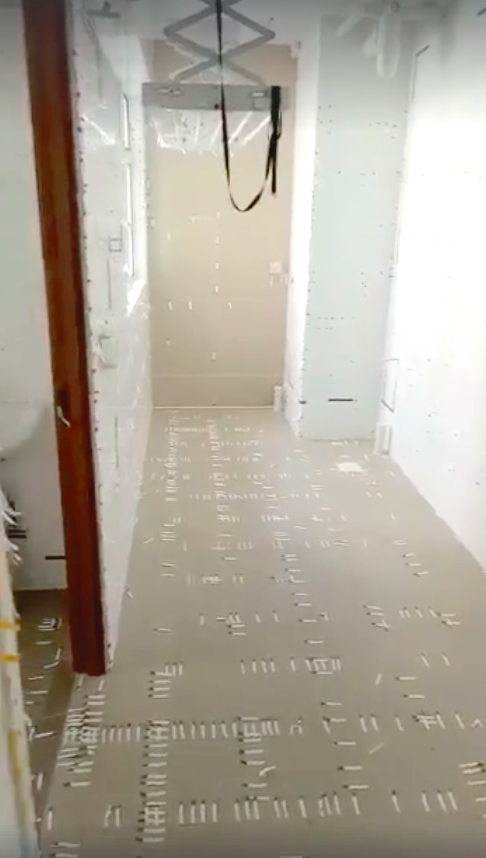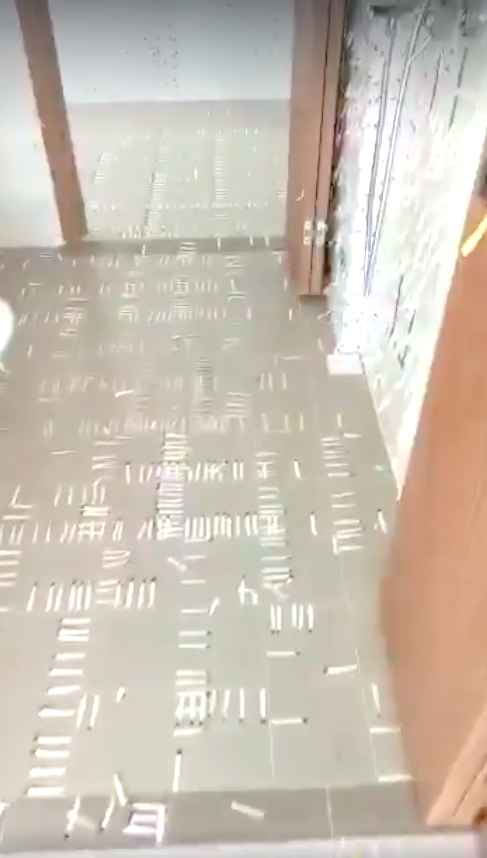 Even the perimeters of a window are lined with dozens of strips: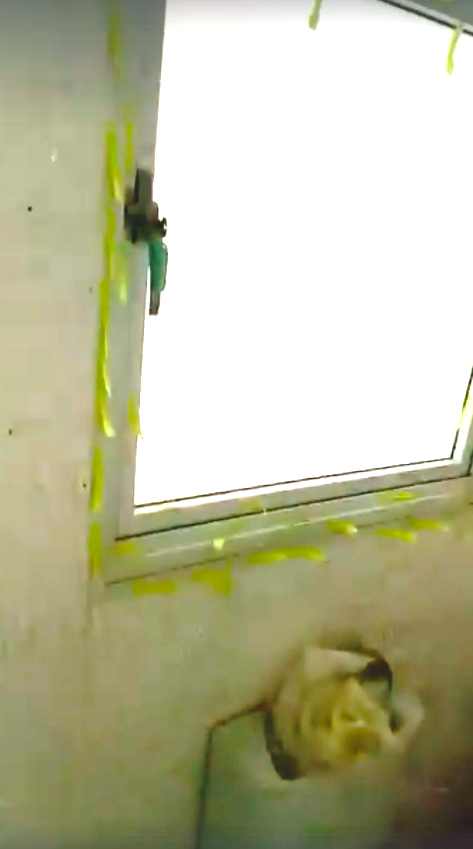 While the audio is echoey and muffled for most parts of the video, the camera man who went around the house filming can be heard asking, "What defect? I cannot see!"
Another man in a light blue shirt (perhaps one of the contractors on the job) could also be seen laughing at their predicament.
Other Facebook users have commented that the homeowner was an extreme case:

Translation: "This fellow has issues"

The person who uploaded the video then replied: "[He/she] forgot to take medicine". 

"His issues are quite serious, what a waste of paper."

"Wah might as well hack everything down and build it again."
Defects Liability Period (DLP)
First and foremost, we should clarify up front that we aren't completely certain this is a Housing Development Board (HDB) flat — much less if it is a Build-to-Order, design, build & sell scheme or any other type of public home — it could well be a condominium unit as well.
However, it's still useful to know what your rights are, should you be an HDB homeowner.
According to HDB's website, all newly-completed HDB flats are covered by a warranty within a one-year Defects Liability Period (DLP).
Flat owners can report the defects within seven days of the date of key collection or before starting their own renovation work.
However, homeowners may have to pay for any rectification work that is done after their own renovation works are carried out, because the defects may be caused by the renovation.
Real defects or imperfections?
What this video demonstrates may be another case of a mismatch between a homeowner's expectation and reality — especially in the event this does happen to be an HDB flat in Singapore:
What HDB considers as "real defects" are things like defective locksets, hollow tiles or damages to the window panels.
On the other hand, commonly reported "defects" such as paint stains, minor variations in floor tiles, excess sealants, and scratch marks are actually defined as  "imperfections".
Imperfections, says HDB, happen due to inconsistencies in workmanship quality, but do not affect the structural integrity and can be rectified easily. Some of these, but perhaps not all, may be rectified by contractors out of goodwill.
As such, again, assuming this is a new HDB flat, most of the post-its in the video are likely surface imperfections (as defined by HDB), and not defects that contractors are liable to fix during the DLP.
Ah well.
Top image from KC Ong's video
If you like what you read, follow us on Facebook, Instagram, Twitter and Telegram to get the latest updates.