Many Singaporeans across the generations are likely to have had a fun day out at the Road Safety Park when they were growing up.
The park, currently called Road Safety Community Park at East Coast, is a small-scale version of a network of roads and landmarks that allows children to explore and move around on bicycles, pedal go-karts, or on foot.
A game is also involved, with the children tasked with a list of errands to complete within a fixed amount of time.
In their roles as cyclists, drivers and pedestrians, they are expected to observe proper road safety rules and etiquette, or be penalised by the park marshals monitoring their movement.
[caption id="" align="aligncenter" width="560"]
Road Safety Community Park. Source: Singapore Road Safety Council[/caption]
First opened in 1961
Opened in 1961 by then Minister for Labour and Law KM Byrne, the Road Safety First playground (as it was then known) was set up at Kallang Park to educate young Singaporeans on road safety.
Byrne said that the playground was a suitable place where young Singaporeans could acquire a sense of the use of the road through their use of pedal cars, go-karts, and junior bicycles at the park.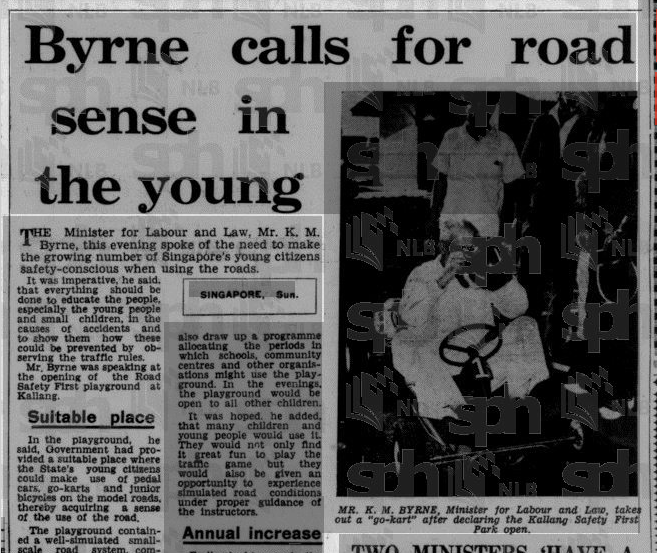 The park was set up against the backdrop of an increasing number of motor vehicles and licensed drivers, which were adding pressure to the road space in the central business district and nearby suburbs in the 1960s.
Road congestion meant a greater danger to road users, and Bryne pointed out that in 1960, there were 26,869 road accidents, of which 154 were fatal.
In contrast, there were 3,820 accidents resulting in injuries in the first half of 2017, and 61 that resulted in fatalities.
Most accidents could be prevented if road users exercised more caution and were a little more considerate to other road users, said Byrne.
[related_story]
Park grew in popularity
The new Road Safety Park in Kallang became immensely popular, especially with schools.
Used by schools in the mornings and afternoons, the park was open to the general public in the evenings.
By July 1961, more than 30,000 students from 200 schools had been to the park, and some 1,000 members of the public had visited it. The park was also fully booked out for the rest of the year by then.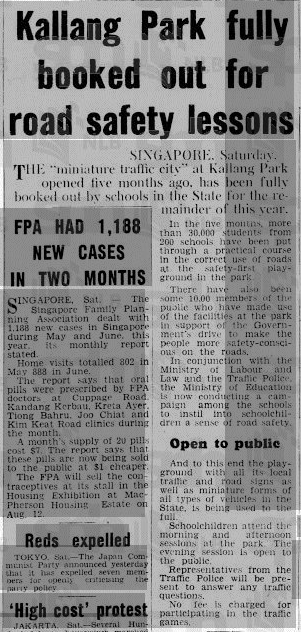 Shell Traffic Games
The Road Safety Park at Kallang was also venue of the Shell Traffic Games.
The games saw teams of children from different schools competing against one another to score the highest points for completing their errands within the park, while observing proper road safety.
It was (and still is) highly popular among schoolchildren.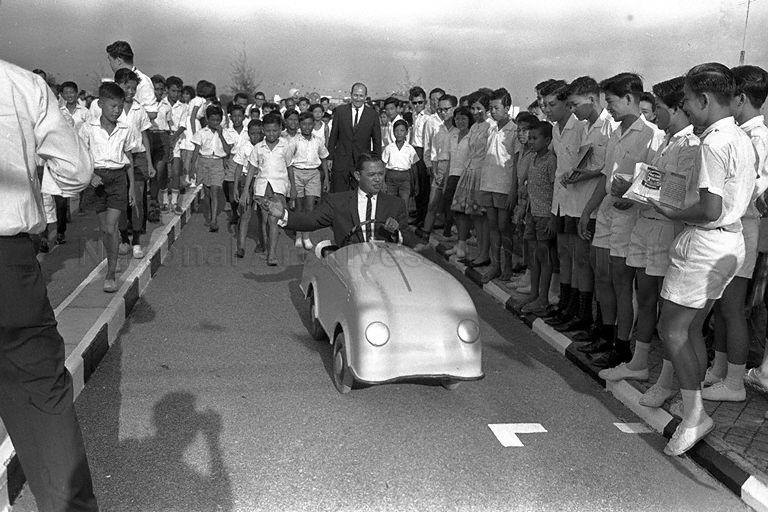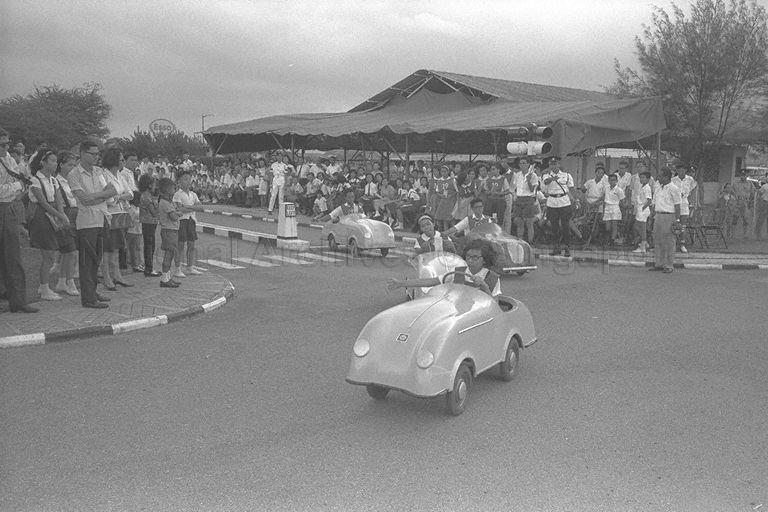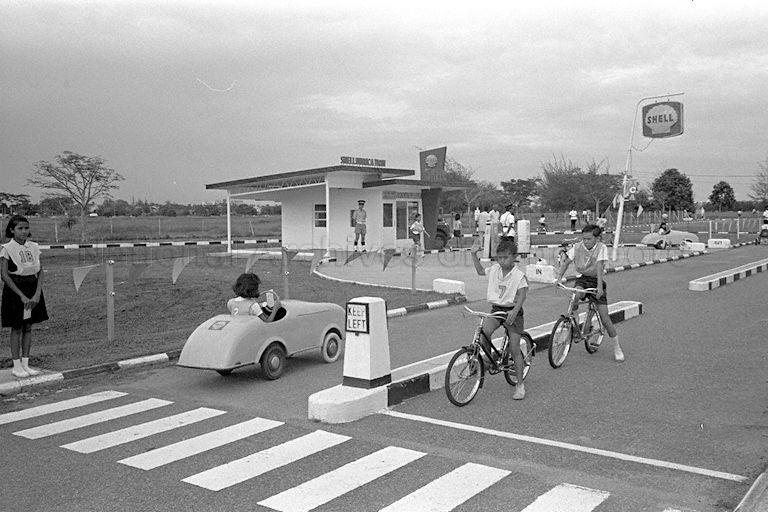 Closure of Kallang's park
The park at Kallang was closed to make way for the construction of the old National Stadium, which commenced in 1966.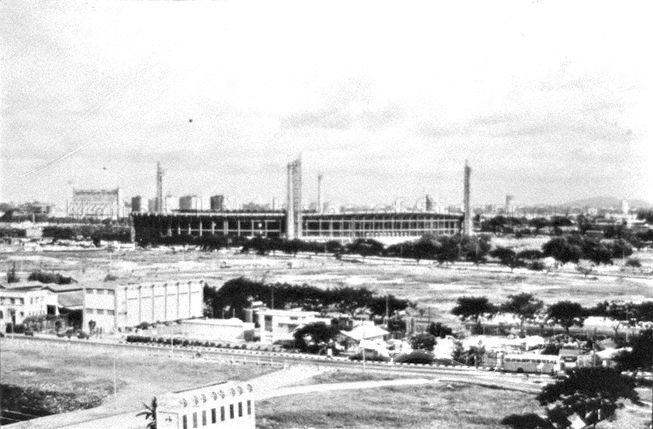 New park at East Coast
It was in January 1981 that the Road Safety Park at its current premises in East Coast opened.
[caption id="" align="aligncenter" width="694"]
Image via irememberSG Facebook[/caption]
[caption id="" align="aligncenter" width="601"]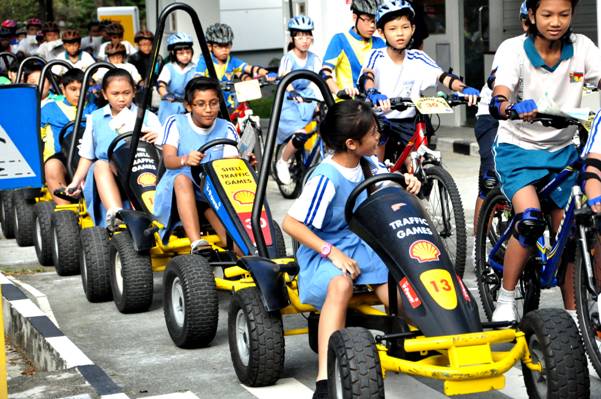 Image via SPF[/caption]
[caption id="" align="aligncenter" width="756"]
Image via Guangyang Secondary School NPCC blog[/caption]
Many generations of young Singaporeans have had a lot of fun at the park since then.
Top image from NAS and irememberSG
If you like what you read, follow us on Facebook, Instagram, Twitter and Telegram to get the latest updates.