China has fallen in love with the thorny, fragrant (or pungent, depending on your preference) durian fruit, and Malaysia is set to reap the benefits of it.
In a report by Bloomberg, a Malaysian durian festival held earlier this month in Nanning, southern China, saw about 165,000 people clamouring to have a taste of the thawed samples of Malaysia's premium Musang King variety.
There are even some who say that in China now, Malaysian durians are one of the two things the Chinese people will queue up for, the other being the iPhone X.
A chance for durian diplomacy
Durians and durian-based products are among the most-searched for items on Chinese e-commerce site Alibaba.
Using United Nations data, Bloomberg reported that the value of China's fresh imports of durian fruit has climbed an average of 26 percent a year over the past decade, reaching US$1.1 billion in 2016, and Thailand dominates that market currently.
Malaysian politicians are counting on durian diplomacy to expand access to this lucrative market.
Malaysia's 45,500 durian farmers are currently locked out of the Chinese market for whole, fresh durians and instead rely on exports of the frozen pulp. That's because they typically wait for the fruit to ripen and drop to the ground rather than climb up a tree to collect it.
The risk of dirt and pests on the whole fruit is deterring China from accepting Malaysian product, but negotiations with the Chinese authorities may lead to approval for whole-fruit exports within a year, as the Agriculture Ministry is working with farmers to use nets and ropes to catch the 4-pound fruit before they hit the ground.
[related_story]
Chinese flocking to Malaysia for "King of Fruits"
Orchards across Malaysia are also recording a surge in Chinese tourists eager to savour the fruit, dubbed the "King of Fruits" in the region.
To tap into the growing demand coming from the Chinese, the Malaysian government also has plans to develop the rural town of Bentong into a durian tourism centre.
According to Loris Li, a food and drink analyst with market researcher Mintel Group, Chinese consumers are also embracing different foods incorporating the tropical fruit. Durian is now used to flavour products from yogurt and cookies, to coffee and pizza.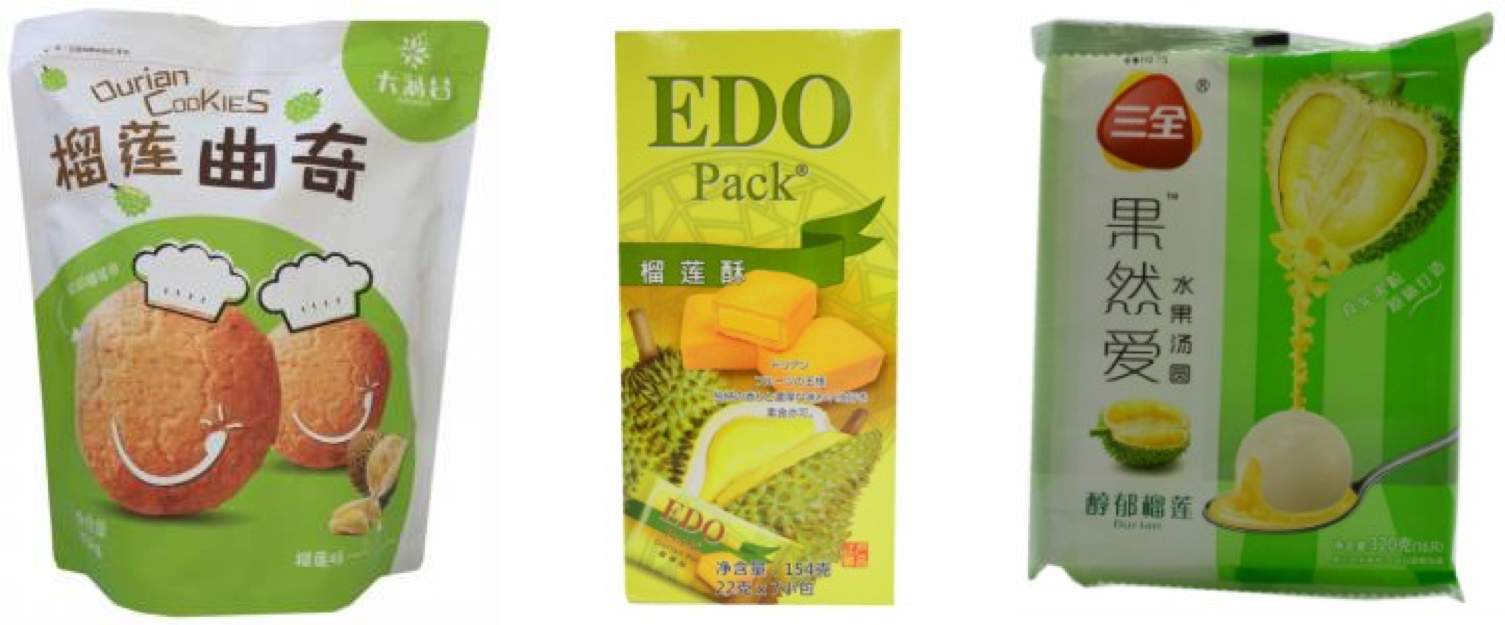 An investment opportunity
For some hard-core durian fans, simply traveling from China to Malaysia and visiting local orchards and durian events is not enough.
Some hunt for orchards to cut out the middle man.
Owning a durian farm in Malaysia is not only seen as a profitable investment, but also a sign of prestige. This is because Chinese buyers are motivated by the prospect of inviting friends and family to their farms for durian feasts.
Top image via Getty Images.
Related Articles
Here's a totally unrelated but equally interesting story:
Mums share their experience in helping their kids go cashless
If you like what you read, follow us on Facebook, Instagram, Twitter and Telegram to get the latest updates.