Singapore is renowned for its high cost of living. Tourists, on the other hand, usually find the country pleasant enough during their transient stay here.
Ron Meker, a seasoned traveller who documents his journeys on a blog, is a prime example of this phenomenon. He has visited an impressive list of countries, including Belgium, Cyprus, Russia, Serbia, Thailand, and now, Singapore.
In his blog post titled "The Ultimate Trip to Singapore", he calls it "one of the best countries [he's] been to". And with good reason, too; he has experienced much of a tourist's luxury that money can buy — in Singapore.
Here's a brief look at what he did during his six days in Singapore:
1) Food
As one of the most pivotal aspects of our culture, what a tourist eats inevitably reveals how much of the local condition he experiences.
Meker visited many well-known F&B establishments that Singapore boasts, such as Marché, 1-Altitude rooftop bar, Brotzeit German Restaurant & Bar, P.S Cafe, and Privé Café.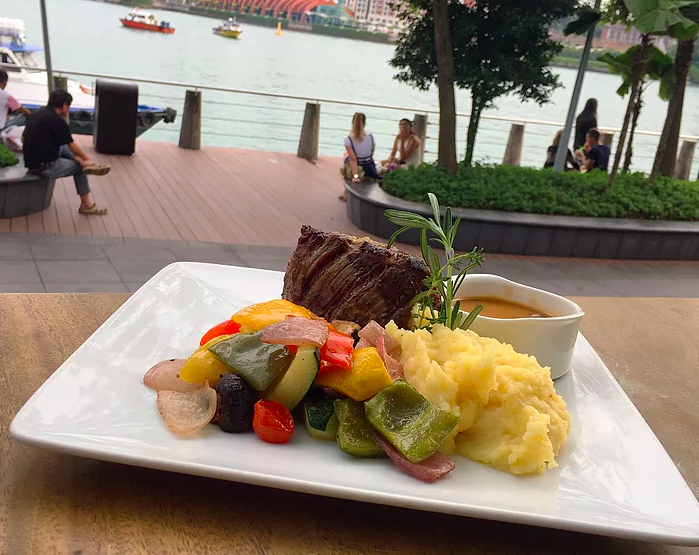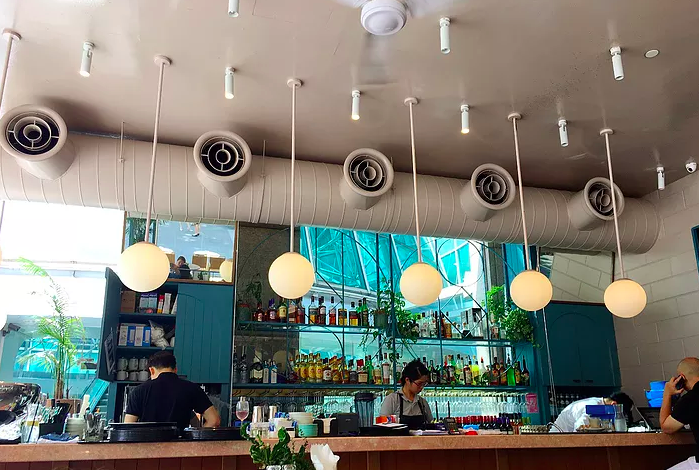 He appears to have sampled local food on one night, at Lau Pa Sat: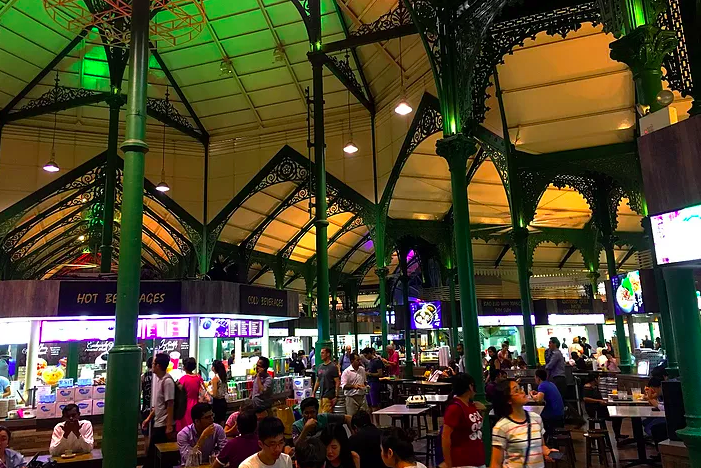 2) Transport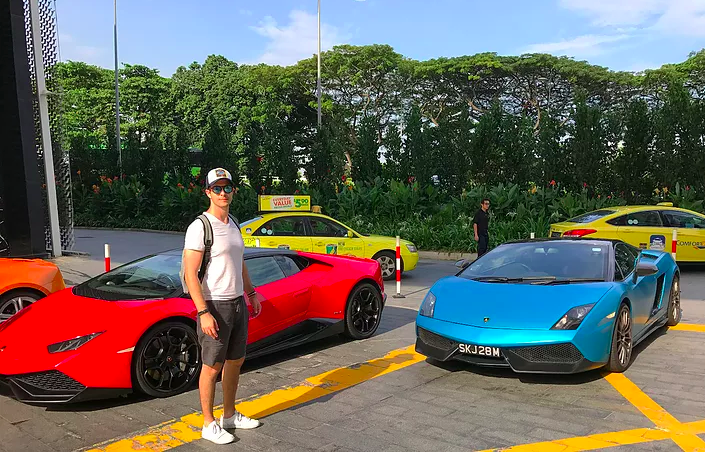 Another quintessential Singaporean experience: a train breakdown. Were you really in Singapore if you didn't get the chance to experience one?
Luckily for STB SMRT him, Meker largely avoided that risk — he mostly Uber-ed around. He did say that we have "a great network of trains" though.
[related_story]
3) Accommodation
Meker stayed at the Regent Singapore, a five-star hotel near Orchard Road.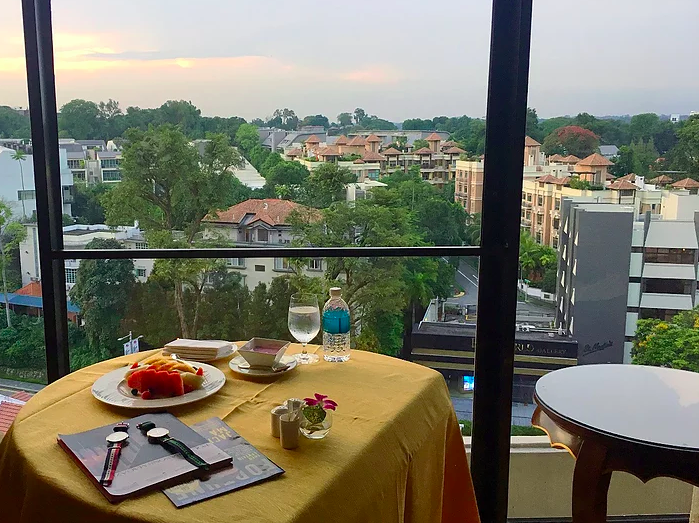 To his surprise, he found a free smartphone on the table to use while in Singapore, data package included — a fixture, these days, in five-star hotels here and overseas, like in Hong Kong. But hey, we're impressed too.
4) Sightseeing
Meker pretty much checked all the key spots off what we imagine would be Singapore Tourism Board's checklist: Sentosa, Chinatown, Dempsey Hill, the Merlion, Marina Bay Sands, Gardens by the Bay, and the Botanic Gardens — even the Fountain of Wealth at Suntec City: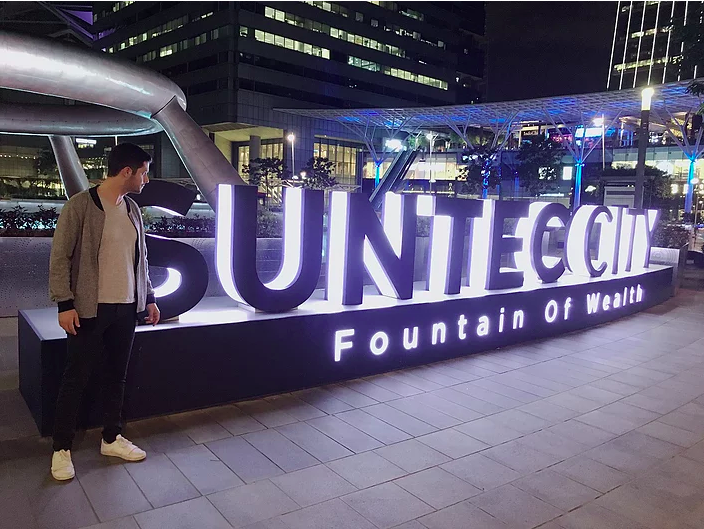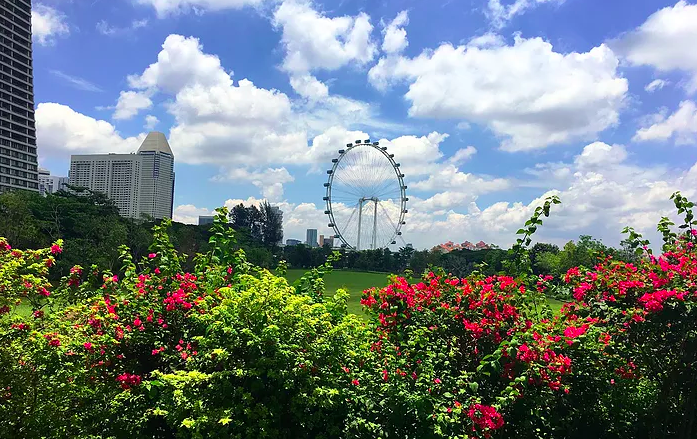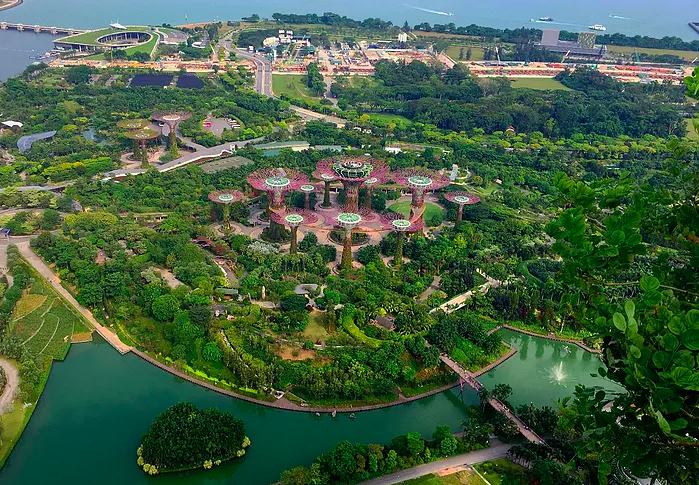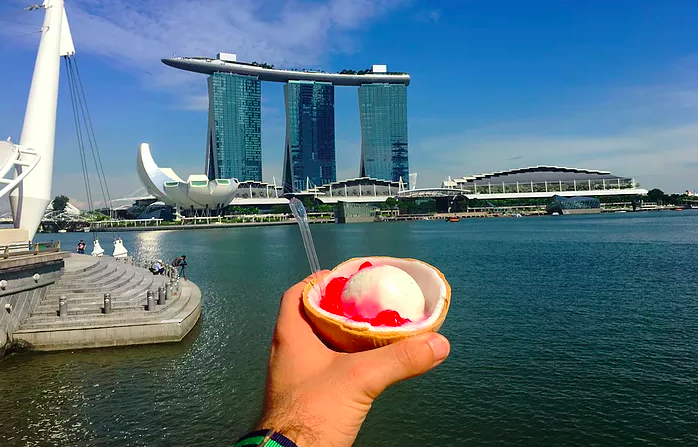 He also spent S$6.50 on the coconut ice-cream above, which he felt was worth it (we're glad he did too).
Just one downside: he found Clarke Quay "too touristic" for his taste. :'(
But hey, his post ends with praises of Changi Airport. Yay.
You can read his complete account here.
All images from Ron Meker's blog. 
Here are some totally unrelated but equally interesting stories:
Deadly office-related sins everyone would have encountered at least once
One of Us: This guy has been couch surfing in the U.S. for over 2 years to get his app started
If you like what you read, follow us on Facebook, Instagram, Twitter and Telegram to get the latest updates.