Amos Yee was reportedly repeatedly robbed by a fellow inmate in the same American prison as him.
This is according to a Facebook post on Aug. 10, 2017, a day after National Day:
This is what the post said:
Recently in prison Amos has been repeatedly robbed by a man named Emmanuel Reyes, also known as "Bubba." Reyes is a 6'4" (1.93 m) 250 lbs (113.4 kg) muscular Black man covered in tattoos. Reyes is in prison for illegal weapons charges and for assault. Reyes was in possession of an illegal gun and he beat up his cousin after his cousin wanted to evict Reyes over constant noise complaints. Prisoners are allowed to purchase additional food and snacks at the prison kiosk with money sent to their commissary account by family and friends. Amos receives money on his account thanks to donations from people who care about him and is able to buy additional food. Reyes began targeting Amos and numerous other prisoners to intimidate and steal food from. Reyes specifically targeted Amos, Amos's Filipino friend, Asians, and the elderly as he viewed them as easy targets. Reyes was recently placed into solitary confinement after attacking another inmate. Reyes approached a 72-year-old inmate and demanded that the man give him his chips. The 72-year-old man refused to give up his food so Reyes beat him badly. During Reyes's solitary confinement, Amos requested that he be moved to a different part of the prison due to harassment. The prison honored his request. Amos's Filipino friend, Jay, also made the same request for the same reason and was also transferred. Amos and his friend Jay are now safe after that ordeal.
[related_story]
Big black guy
According to Yee's post, the perpetrator who targeted him is a tattooed black man, who stands at 1.93 metres and weighs 113.4kg.
From the details provided in the post, a background check can be done to identify this man.
According to the Wisconsin Prison (DOC) Arrest Records for one Emmauel A Reyes, alias Bubba Reyes, this is how the man looks like: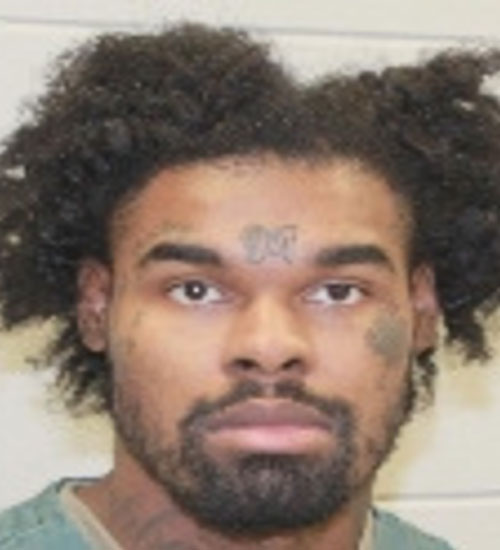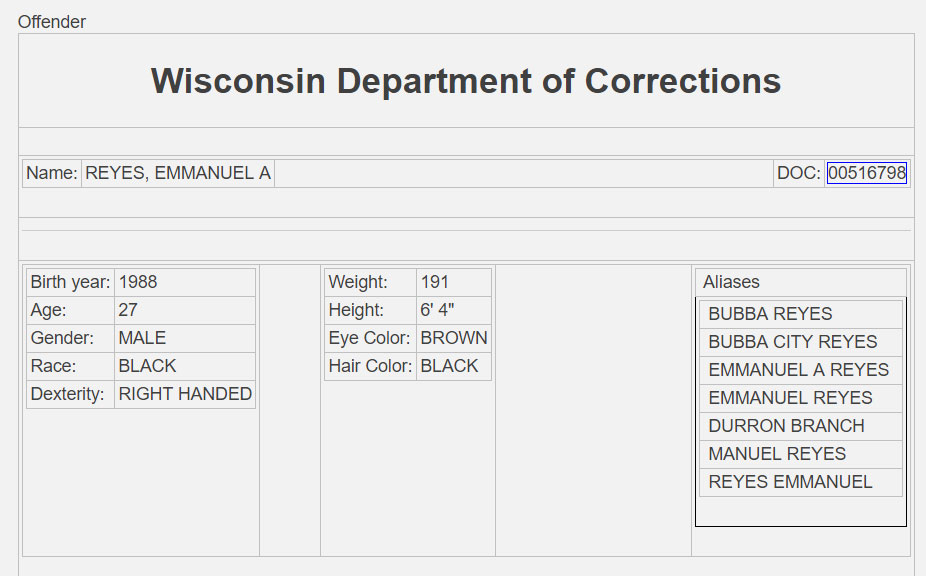 Bubba Reyes has been convicted three times in the past: In 2007, 2009 and 2016.

Yee has been detained in the United States for 236 days so far.
Here are some equally interesting but totally unrelated stories:
5 types of NDP-goers you'll see on public transport
NS last time vs NS now, explained in GIFs
Related article:
S'pore govt interfering in his release: Amos Yee Facebook post conspiracy theory
If you like what you read, follow us on Facebook, Instagram, Twitter and Telegram to get the latest updates.