It's been only a month, but Singaporean startup Telepod has already fallen victim to its first theft.
Since launching Singapore's first e-scooter sharing service with its maiden docking station at Suntec City Mall in early June, they've since gone on to introduce stops at Bugis and one-north MRT stations, Ayer Rajah and Biopolis.
According to their website, they will also be unveiling a new stop at Marina Bay MRT station this month.
But yes, on Sunday, July 9, the company announced that their scooters had been stolen "in the dead of night", but added that they managed to get all of them back safely, with at least one thief caught by the police.
Namely this guy, who appears to have been photographed and caught red-handed: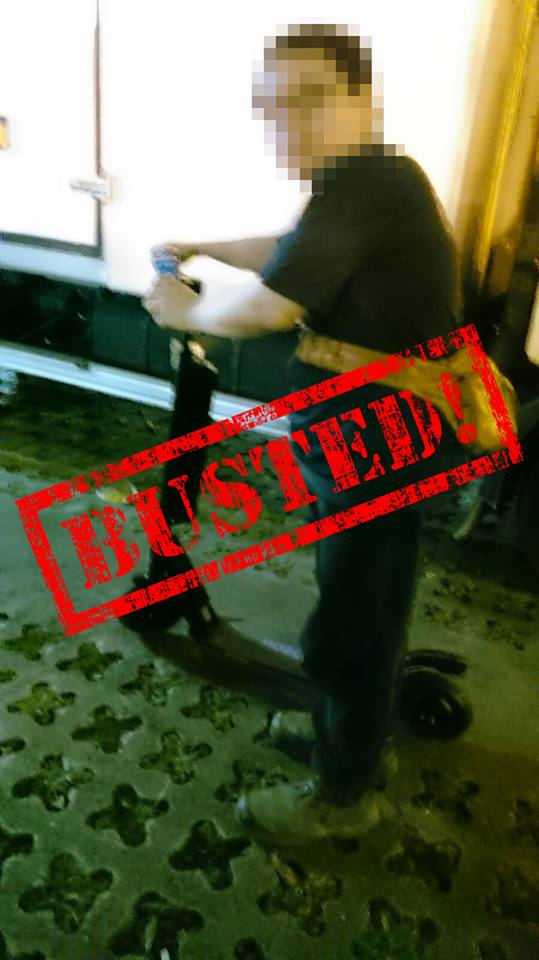 They didn't say where or when the scooters were stolen, nor was it mentioned how many were taken, but we guess it's a good thing they made sure they got them all back, with one perpetrator caught.
Also, if you happen to see someone using a buzzing e-scooter, it might have been stolen, and Telepod would like you to call them to let them know about it.
[related_story]
Certainly though, there are some lessons to be learned here:
1. Telepod will not be cool with you dumping their e-scooters around or trying to steal them:

And
2:

You can read their full post here:
Top photo via Telepod's Facebook page
If you like what you read, follow us on Facebook, Instagram, Twitter and Telegram to get the latest updates.