After an extensive five-year facelift, the former Budget Terminal will be reintroduced to the world this year as the swankier Terminal 4 (T4).
The two-storey terminal will handle up to 16 million passengers each year and it will be the home to nine airlines, including Cathay Pacific and the four airlines under the Air Asia Group.
Ahead of its official opening (no date has been decided yet), the new terminal will be hosting 200,000 members of the public for an open house. However, all tickets have already been taken up.
For those who could not get their hands on one (or live in the West and can't be bothered to travel all the way to faraway Changi), here's everything you need to know about the new terminal:
Everything will be FAST
What makes T4 standout from the other terminals in Changi Airport is its FAST (Fast and Seamless Travel) check-in, baggage drop, immigration clearance, and boarding.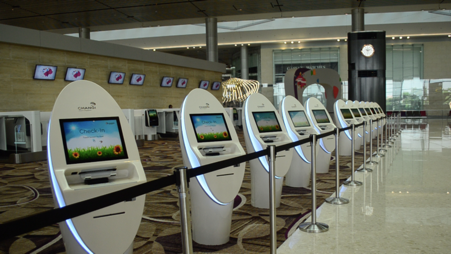 Using facial recognition software, T4 has automated most of the departure process by capturing and tagging their photos onto their baggage, passport and boarding pass.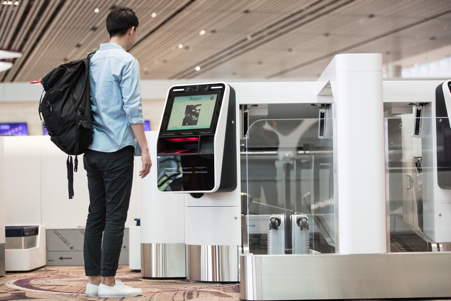 The user interface seemed intuitive enough during the demonstration given during the media preview. However, it would probably still take holding up the queue and getting dirty looks from the other passengers, the first couple of times you use the system, before you will get used to it.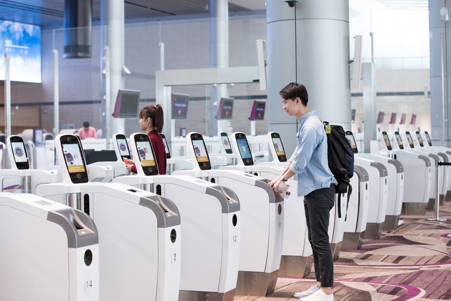 Conventional check-in counters will still be available for travellers who cannot figure out the new systems.
Terminal 4 is really, really pretty
Instead of having bag checks at the boarding gates, passengers at T4 will have to go through a central departure screening area. In anticipation of potentially longer queues, the terminal features a 70-metre long LED screen to entertain waiting passengers with up to 50 minutes of short clips shown in glorious high-def.

The 'blockbuster' of T4, however, is screened at the transit area. Peranakan Love Story, a six-minute performance about (yes, you've guessed it) two Peranakans finding love, will be screened on a 10-metre LED screen that will span two out of six Peranakan-styled shophouses: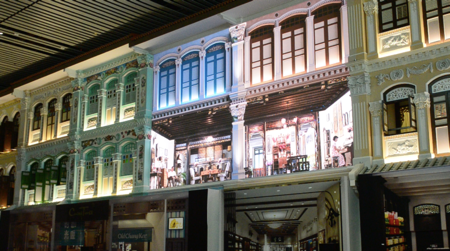 We were given a short preview of the clip, and yes, the story is as predictable and sappy as it sounds. However, the set and the shophouses are beautifully designed, and the music by Dick Lee is nostalgic and haunting. Bored passengers waiting for their flight at the transit area would find themselves unknowingly (and unwillingly) drawn in and entertained.
There are also several sculptures sprawled across the terminal. The most noteworthy (and Instagram-worthy) is Petalclouds, a bigger and more ostentatious counterpart to the famous Kinetic Rain sculpture in Terminal 1.
Check out a video of it here:
[video width="1028" height="578" mp4="https://static.mothership.sg/1/2017/07/Silent-b-roll-footage-of-Petalclouds-1.mp4"][/video]
The statue Hey, Ah Chek! by Chong Fah Cheong (the same artist responsible for the five boys by the Singapore River), found in the departure hall, also provides for a good photo opportunity — you are allowed to sit inside the rickshaw too: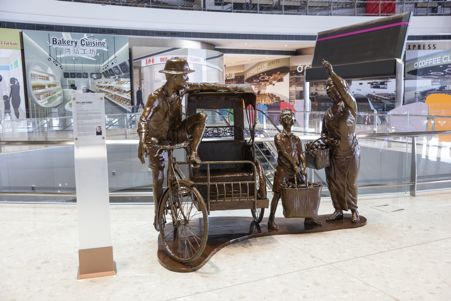 All the food and shopping
For those who frequently visit the airport to eat and shop, here's a list of T4's retail offerings ahead of its opening:
T4 Public Area
Food
Shops
Bakery Cuisine
Cosmetic and Perfumes
Bee Cheng Hiang
E-Gadget Mini
Andes by Astons
Kaboom
Li Ho
Watsons
London Fat Duck
Cheers
McDonald's
Starhub
Food Emporium
O' Coffee Club Xpress
Old Street Bak Kut Teh
Paris Baguette
Ma Mum
Starbucks Coffee
Sushi Goshin
T4 Transit Area
Food
Shops
Curry Times
Adidas Homecourt
Heavenly Wang
Cheers
International Food Hall
Airport Pharmacy
Paris Baguette
Avenue Kids
Texas Chicken
Bee Cheng Hiang
The Coffee Bean & Tea Leaf
Bengawan Solo
Tiger's Den
Charles & Keith
Treasures by Imperial Treasure
Coach
Furla
E-Gadget
Eu Yan Sang
Glassan Watches
Giodarno
iStudio
Kate Spade
Lacoste
Luvenus
Michael Kors
Moleskin
Montblanc
Pandora
Pazzion
Sunglass Hut
Swarovski
Taste Singapore
The Cocoa Trees
The Fashion Place
Trunk & Co.
TWG Tea Boutique
Uniqlo
WH Smith
ZAKKASG
Toilets: lots and lots of toilets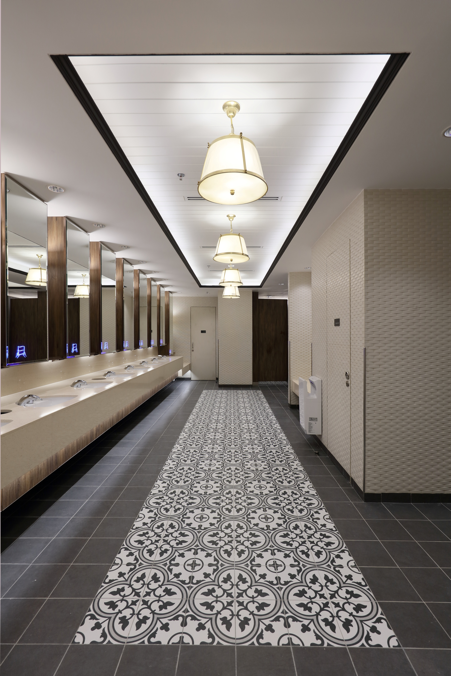 For passengers who forgot about the no-liquids rule and had to gulp down their drinks at the baggage screening area, don't worry: there will be 30 pairs of toilets that are only 100 metres apart from each other.
So that's it — mostly aesthetic improvements apart from the entirely-automated check in process, but perhaps it's still worth a random weekend kaypoh trip when it opens later this year.
Top image from Changi Airport's Facebook page.
If you like what you read, follow us on Facebook, Instagram, Twitter and Telegram to get the latest updates.