This video illustrates all the female gender stereotypes that still secretly exist today
How "womanly" are you on the scale of 1 to woman?
Olivia Lin |
May 12, 2017 @ 08:25 am
Just when you think we live in a modern world, where gender equality exists, a wild video exemplifying gender clichés appears. So stereotypical, you wonder why they sound so familiar, and who those annoying people who promulgate them are.
The two minute-long music video sums up the "rules" some women face in their lifetime, accompanied by a cheery tune that perhaps was composed to mask the sad truth.
It even lists the female stereotypes out conveniently in a chronological format, starting from when the female lead was a young girl.
Here are some of the stereotypes identified.
1. Girls cannot run around like boys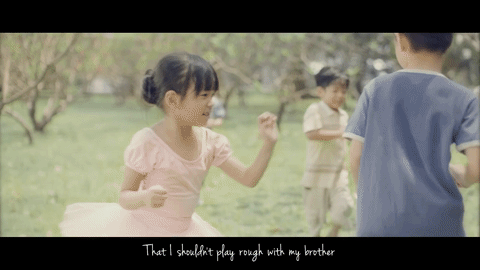 So a cherubic little girl dressed in a pink tutu enters the picture, chasing her brother around and getting all grimy, until her mother abruptly ends the fun. Like always.
Just look at the poor little girl crying from her mum's lecture. Awww.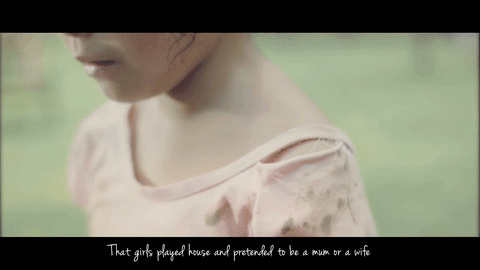 2. Girls must do chores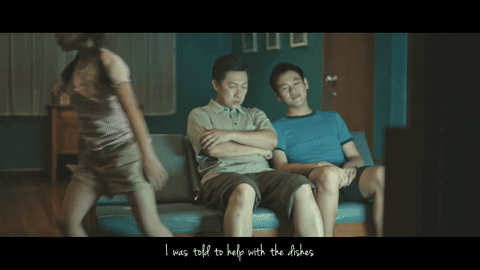 Whether we like it or not, household tasks have always taken on gender roles. Men are supposed to fix things, while women are supposed to cook and clean.
A lady is expected to stop everything she's doing once a dirty cup materialises – or if it rains, to take the clothes in.
3. Girls must be skinny and eat salads
Speaking of inanimate things that have gender roles assigned to them, certain types of food have also (unfortunately) made it to this list.
A grown man probably wouldn't be caught dead eating frozen yoghurt in public.
Or a salad.
Because salads are only meant for girls to keep thin.
4. Girls must marry by 30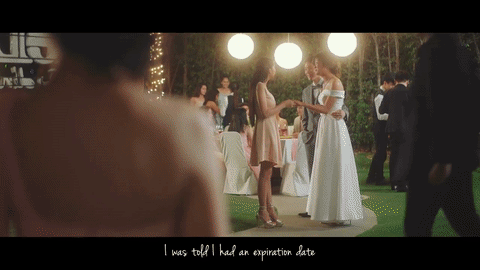 It's a known fact that females outlive males, but it seems like the ladies might be confronted with another expiration date before they reach their actual death – the marriage expiration.
Never mind that she doesn't love the guy, it's always better to settle down with a partner than to live with ten cats in the future.
5. Girls must juggle their time between family and career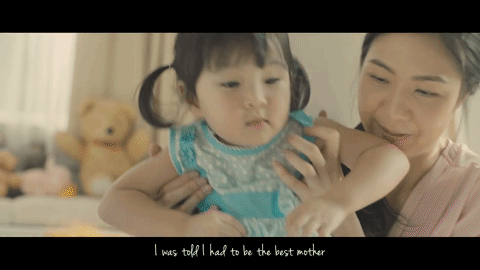 If you have successfully dodged the "crazy old lady with ten cats" bullet, women are expected to dedicate all their time and energy to raising their child – all this while holding on to a job.
Really…it's the easiest thing to accomplish.

Happy ending
Despite all the "rules", not all is lost. The story takes an unexpected turn when we're introduced to the female lead's daughter – a young lady who's actually allowed to play sports, breaking through the conventional "perfect" female mould.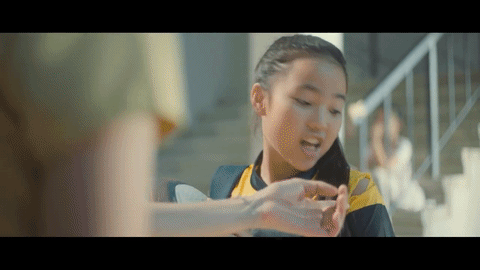 Her tale is a fitting example of the constraints some women face growing up, which unfortunately, still exist at present.
And as if that isn't enough, women today have to take on more roles than ever – both domestic and career wise.
Work doesn't just end after they knock off from their 9-5 job. Some have to go home to complete household chores, while others have to rush back to cook for their family.
And the best part is that they do it willingly, out of love for those around them.
So why not make a difference by lending a little support to women today?
—
Here's the full clip by Income (sung by our very own Tanya Chua), dedicated to all women who have been told how they should lead their lives.
This sponsored post by Income supports Mothership.sg's writers to break out of traditional gender stereotypes. If a male colleague loves washing dishes, or if a female colleague wants to move heavy things, so be it.
If you like what you read, follow us on Facebook and Twitter to get the latest updates.