The Unicorn Frappuccino is a limited edition sweet and sour, colour-changing beverage from Starbucks.
Made available only in the United States from April 19 to 23, 2017, its launch has taken the Internet by storm ever since news of it broke.
However, reviews have mostly been unfavourable, with celebrity chef, Anthony Bourdain, describing it as "the perfect nexus of awfulness", and Starbucks baristas themselves calling it the "Frap from Hell".
The Singaporean edition
On April 21, YouTuber Thejetsets, otherwise known as Moritz, uploaded a video of himself at Orchard Point's Starbucks outlet, trying his luck at ordering the highly raved about Unicorn Frappuccino.
Initially, the baristas seemed apprehensive, and kept consulting each other on how the drink should be prepared.
But Moritz persisted by explaining to them what the original Unicorn Frappuccino looked like, before suggesting that they should try their hand at a local recreation.
After repeated cajolery punctuated with words of encouragement like, "Bro, can try or not?", and "Just try lah", the YouTuber's efforts eventually paid off as the baristas gave in and said, "Okay, Singapore version lah".
As the baristas started making the beverage, Moritz even attempted to guess what the ingredients would be by asking if the drink would contain "Pandan flavours", something which they quickly dismissed before mysteriously continuing with the mixture.
The Verdict
Behold the Singaporean edition of the Unicorn Frappuccino: The Merlion Frappuccino.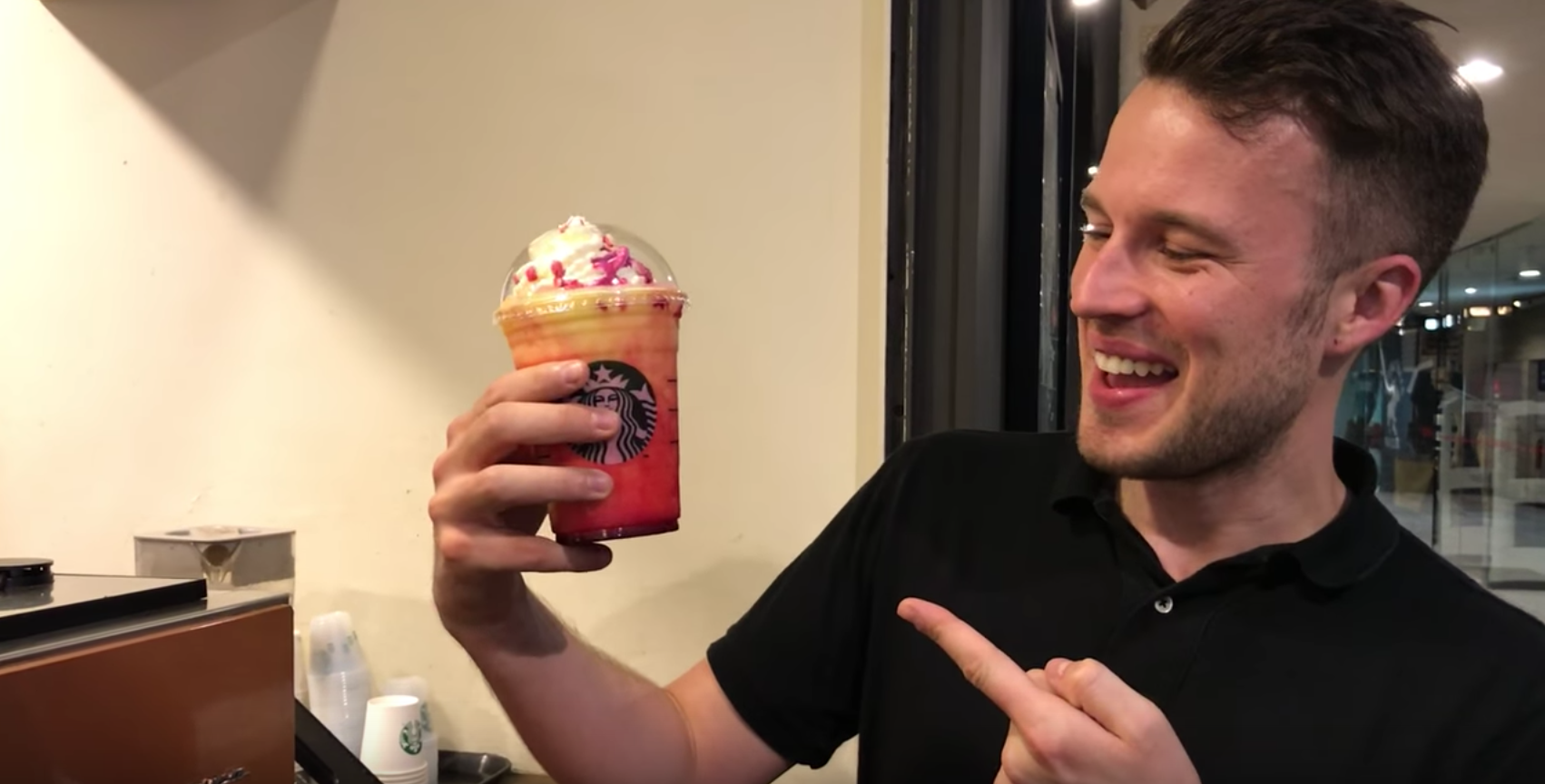 The drink is described to be a non-caffeinated concoction made with mango and milk. As for its pink bits, neither Moritz nor the baristas revealed what they were, but Moritz mentioned in a comment that he'll be posting the recipe online soon.
Even the baristas were impressed with the results after they tried it themselves.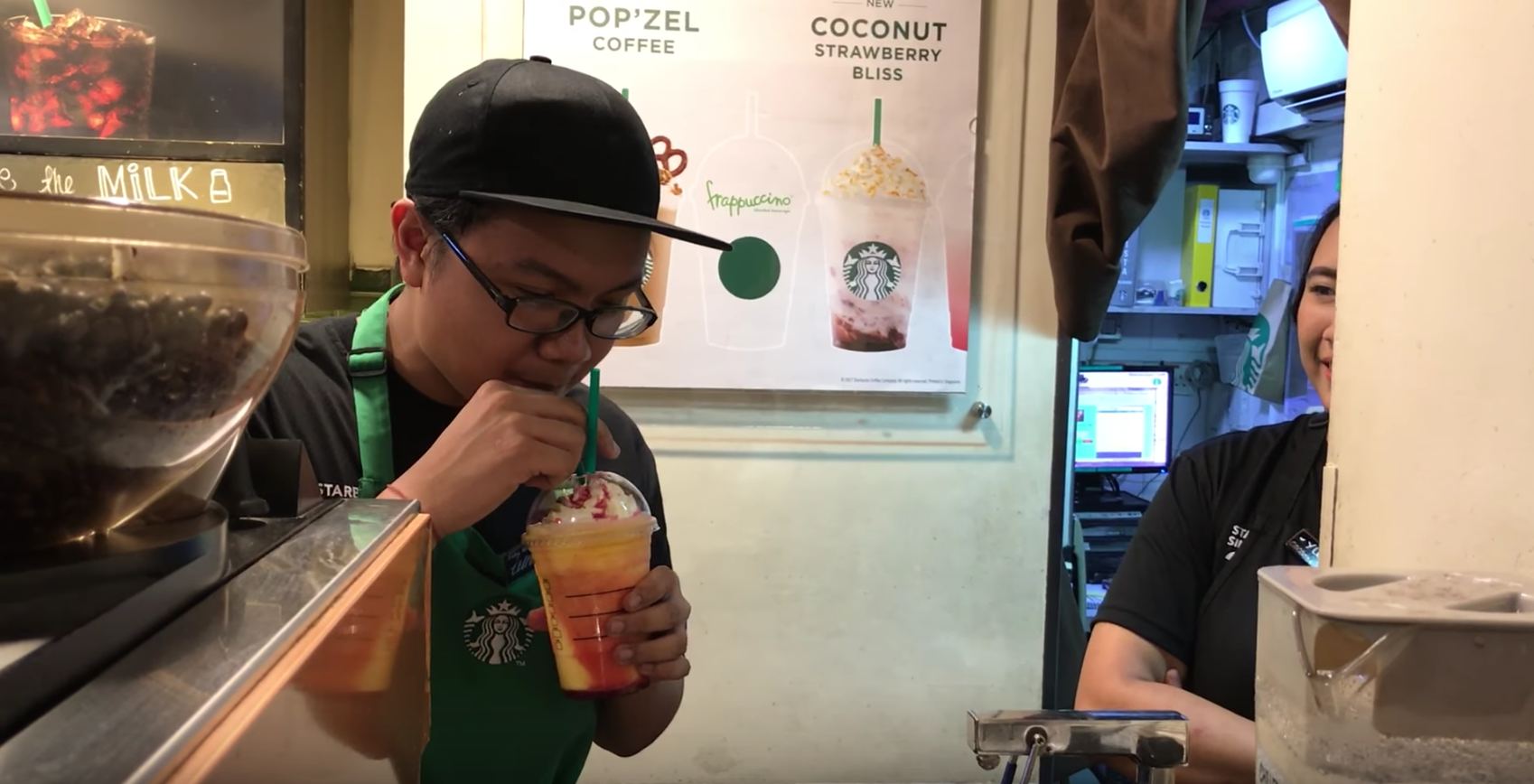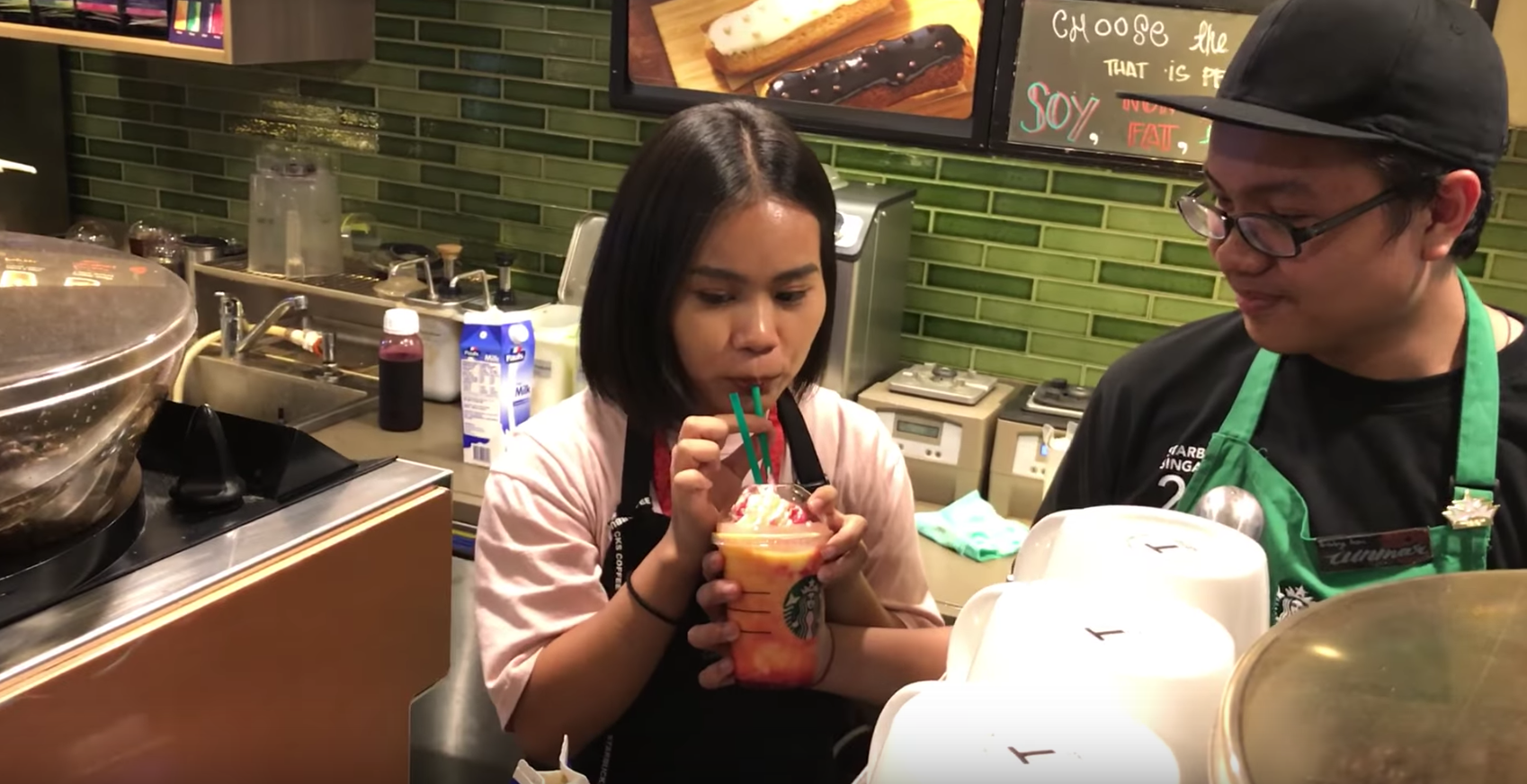 The YouTuber replied in a comment that he paid S$7.90 for the Merlion Frappuccino. Not bad a price for a one-of-a-kind, personalised drink, we say.
Watch the video in full here:
" frameborder="0" allowfullscreen>
Here's another very Singaporean article you should check out.
One of these destinations is the perfect post-tax filing vacay because 99% off
This video of a couple going through adult things together will hit you right in the feels
Top image via video
If you like what you read, follow us on Facebook and Twitter to get the latest updates.
If you like what you read, follow us on Facebook, Instagram, Twitter and Telegram to get the latest updates.